According to official science, the huge New Zealand Moa birds disappeared in the late 15th century. But, they have been observed in the centuries to come and continue to be found in our time.
Hundreds of years ago, there were non-flying birds in New Zealand with powerful legs, similar to huge ostriches. Moa had no wings, even rudimentary ones. They ate fruits and plants. They lived carelessly until the first Maori arrived in New Zealand.
For the Maori, the cumbersome heavy giants reaching 3.5 meters in height, which posed no danger to humans, were an extremely easy prey. Over the course of several hundred years, humans have significantly reduced Moa's population so that they remain very few, and about 500 years ago, the last Moa was officially killed.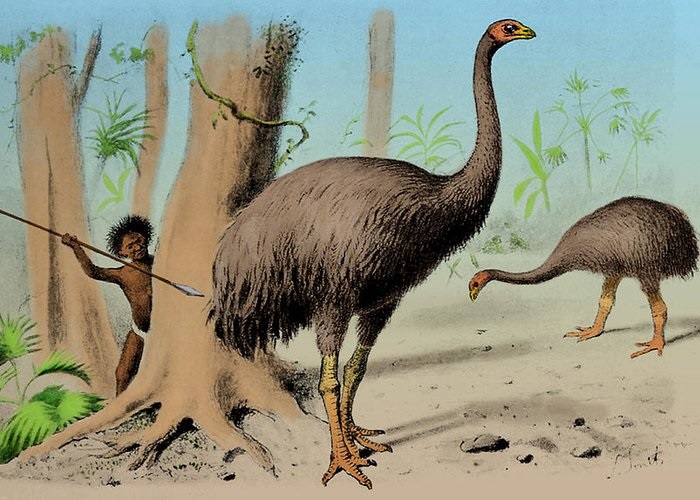 However, hunters reported that they sometimes saw separate instances of Moa. In all likelihood, a small population of Moa has managed to survive in sparsely populated forests.
There are many accounts of eyewitnesses who met Moa in New Zealand in the early 19th century.
Later, the number of these eyewitnesses dropped sharply. By the 20th century, Moa in New Zealand seems to have disappeared completely. Sometimes scientists come across remains of an animal that looked surprisingly fresh, such as a perfectly preserved leg. But, the laboratory study shows that these are very old remains.
Now, in New Zealand, native forests are becoming more crowded with numerous research enthusiasts, but the maximum they have found is some new species of lizards or insects.
However, Moa has sometimes been observed in modern times. Researcher Bruce Spightle has published Moa Sightings, describing more than a hundred modern eyewitness stories that have encountered huge, wingless birds with powerful legs in the woods.
One of the most famous sightings took place on January 20, 1993, when three friends – Paddy Frini, Sam Webby and Rochelle Rafferty, went on a hike in the Craigieburn Range, South Island.
At one point, the group stopped to rest. Then Frini noticed a huge bird about the height of a man, covered in red-brown and gray feathers, standing among the prickly bushes. Frini pointed to his friends' bird and the three looked at her in amazement.
After a short while, the bird noticed the people and began to move nervously behind the bushes. At that moment, Frini managed to get the camera out of his backpack and take a picture before the bird disappeared.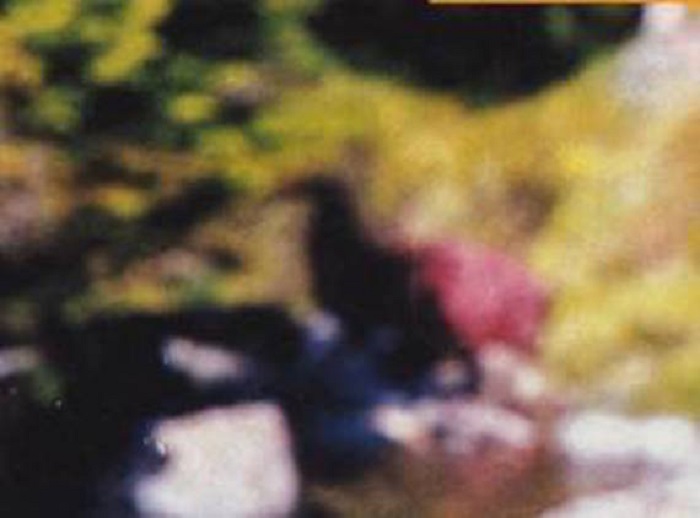 This photo, which is of rather poor quality, has caused a lot of commotion among biologists and ordinary people. It was hard not to believe Frini and his friends. They have long been hiking and are serious people, with no inclination for such jokes. But it was even harder to believe in the disappearance of Moa.
The scientists discussed this picture for a long time and finally decided that whatever it was, the creature was not Moa. They concluded that the neck was too thick, the legs not so long, and that from a certain angle the creature of the picture looked more like a deer.
For years, until the very end of his life, Frini visited the area, constantly trying to find Moa and take at least one more photo, but to no avail. He found several people in the same area and also saw something that looked like a large bird.
Another enthusiast is crypto-scientist Rex Gilroy, who has been searching for Moa in New Zealand for the past 30 years.
According to him, in 1980 he discovered a "completely fresh" footprint of Moa's foot in the northern part of the country, and in 2001 and 2008, he even found a trail of very large bird tracks from which he made castings.
In 2007, he claimed to have found Moa's large nest in an old stump, but did not show photos or say where it was, thus provoking criticism and allegations of lies. In his defense, Gilroy states that he hides the nesting area so that humans do not disturb the birds.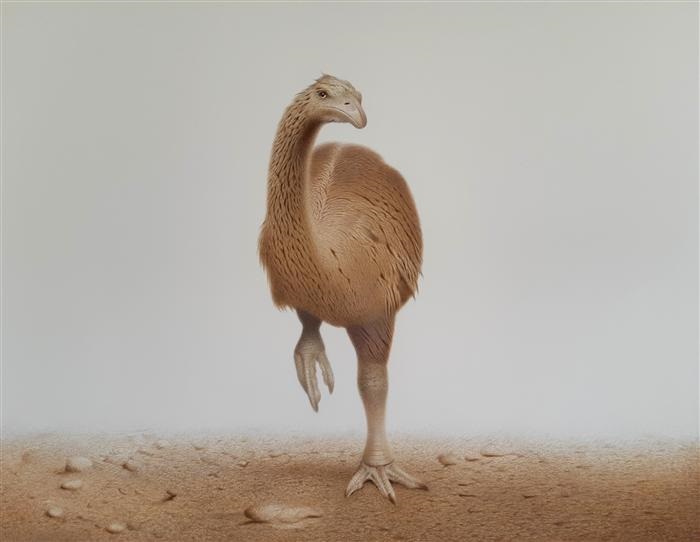 Many skeptics are convinced that Moa has indeed disappeared and all modern evidence is simply a hoax and a thirst for fame On the other hand, the testimony of eyewitnesses who saw Moa or their footprints always comes from those parts of the country that are still poorly populated and poorly studied.
That is, theoretically a group of large birds could really survive there. Moreover, Moa are not predators. The fruits and plants will be sufficient to feed them, even in a small forest.