Expert Says The San Andreas Fault Is About To Crack – Here's What Will Happen When It Does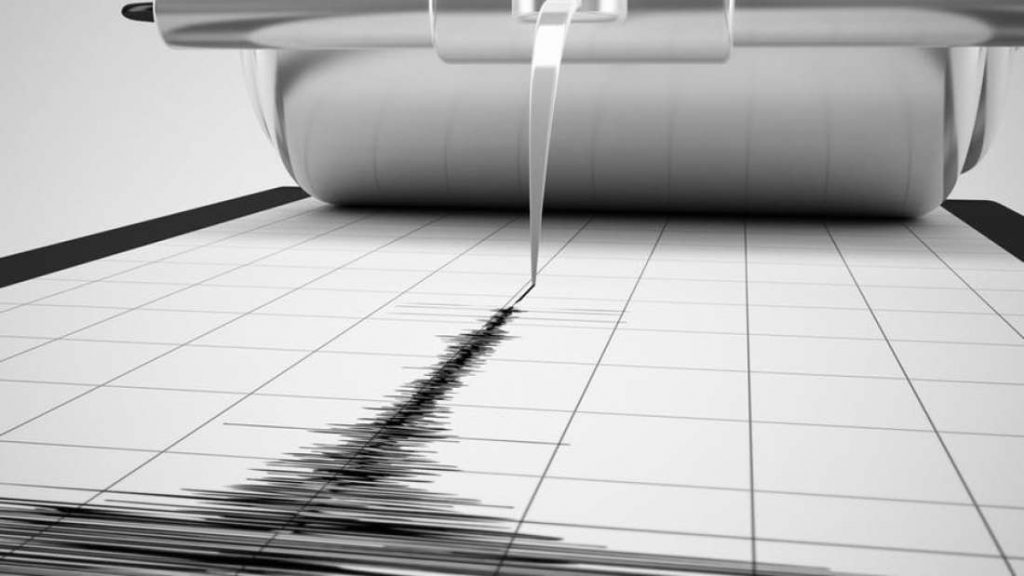 The director of the Southern California Earthquake Center, Thomas Jordan, made an announcement recently that would have sent a chill down the spine of every Californian: that the San Andreas fault appears to be in a critical state and as such, could generate a large earthquake imminently. Of course, the reiteration of the seismic hazard to Californians will be nothing surprising, but what is new is the warning that the southern portion of the fault "looks like it's locked, loaded and ready to go".
Why is this eminent seismologist making these alarming statements? Well, the fact is that there has not been a major release of stresses in the southern portion of the San Andreas fault system since 1857. In simple terms, the San Andreas is one of many fault systems roughly marking the border between the Pacific and North American tectonic plates. Both plates are moving in an approximately northerly direction but the Pacific plate is moving faster than its North American counterpart, meaning that stresses between the plates are constantly building up.
In 1906, some of these stresses were catastrophically released in the San Francisco Bay area in a 7.8 magnitude event and again, in northern California, during the 6.9 magnitude 1989 Loma Prieta earthquake. Events of these magnitudes, however, have not occurred along the San Andreas fault in the south of the state – the 1994 Northridge event was associated with a nearby, but separate, fault system – leading to the suggestion that one is imminent and, given the amount of stress that might actually have accumulated, when it arrives it will be the "Big One".
How big is 'Big'?
So just how big could this potential earthquake be and is it possible that the destruction demonstrated in the film San Andreas could actually come to fruition?
In short, Californians will be (reasonably) pleased with the answers to these questions. In the film, the San Andreas fault produces an earthquake with a magnitude of 9.0. While not unheard of globally, earthquakes of this size are generally confined to regions of the earth where subduction – where one tectonic plate is being forced below another – is happening, for example in Chile and Japan. The tectonic situation in California is different. Here, two plates are sliding past each other.
As such, recent predictions limit the possible maximum earthquake magnitude along the San Andreas fault system to 8.0, although with a 7% probability estimate that such an event could occur in Southern California in the next 30 years; over the same period, there is a 75% chance of a magnitude 7.0 event. While magnitudes of 7.0, 8.0 and 9.0 might sound negligibly different, the energy that such events would unleash varies significantly, with a magnitude 9.0 event releasing 32 times more energy than a magnitude 8.0 and 1,000 times more energy than a magnitude 7.0.
Obviously, however, be it a 7.0 or an 8.0, damage is inevitable, but the whole sequence of events, as depicted in the film, is unlikely. For example, the San Andreas fault is not beneath the ocean and as such, any slippage along it could not displace water to the extent that a tsunami would be generated. The opening up of a massive chasm is also from the land of fantasy, as the plates are sliding relative to each other, not away from each other.
What is realistic, however, is that a great amount of destruction is likely. While the building codes in California are stringent, recommending retrofitting of seismic protection measures to older buildings and preventing the construction of new buildings near to known fault lines, there is no way to make a building 100% safe.
Predicting devastation
In an attempt to understand the effects of a large, southern San Andreas earthquake, the U.S. Geological Survey modelled a 7.8 magnitude event, with slippage of 2-7 metres, to represent the stresses that have built up in the area since the last large event.
From this model, it was found that damage would be most severe to constructions straddling the fault. Fortunately, constructions of this sort are few and far between following the 1972 Alquist-Priolo Earthquake Fault Zoning Act. What would be affected by this slippage, however, are the 966 roads, 90 fibre optic cables, 39 gas pipes and 141 power lines that cross the fault zone.
The total cost of damage to buildings was estimated at $33 billion, with modern buildings faring well but older buildings being particularly susceptible. Fires would rage – as they did following the Northridge earthquake – as gas mains, and mains water pipes, become severed; in fact, the damage from resulting fires is estimated as more costly than that resulting from the initial shaking.
The overall death toll is estimated at 1,800. And just when things don't look like they can get any worse, the main event will have destabilised the tectonics of the region to such an extent that a series of potentially powerful aftershocks will begin. For example, in 2011, Christchurch, New Zealand was struck by a 6.2 magnitude event and since then the city and surrounding region have experienced more than 10,000 aftershocks.
Fortunately, the film San Andreas is pure fiction, featuring the levels of exaggeration we are all used to from film makers who are, ironically, also based in southern California.
Even so, in all probability, the San Andreas is likely to generate a significant earthquake in the not too distant future. When it arrives, the damage will be significant and southern California will be massively affected. But Californians are no strangers to these events and the infrastructure of the state, in recent times, has been designed with earthquake protection in mind.
Forget tsunamis and deep chasms opening up, but do expect violent shaking, building damage, fires and widespread economic impacts as the region is out of action for potentially a long period of time.
Matthew Blackett, Senior Lecturer in Physical Geography and Natural Hazards, Coventry University
This article is republished from The Conversation under a Creative Commons license. Read the original article.
A New Pandemic Could Kill 80 Million People, Experts Warn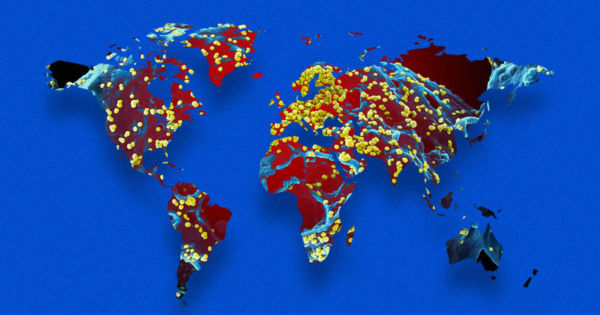 Are we ready for the next global pandemic? Maybe not.
Let's back up, though. In 2018, the World Health Organization and the World Bank co-convened the Global Preparedness Monitoring Board (GPMB), an independent group of experts focused on global health emergencies.
On Wednesday, the GPMB published a report assessing the world's current preparedness for a major health crisis and — spoiler alert — things aren't looking great.
After taking into account everything from emerging political trends to climate change, the team concluded that "there is a very real threat of a rapidly moving, highly lethal pandemic of a respiratory pathogen killing 50 to 80 million people and wiping out nearly 5 percent of the world's economy."
"A global pandemic on that scale would be catastrophic, creating widespread havoc, instability and insecurity," the authors continued. "The world is not prepared."
The world might not be prepared for such a crisis right now, but the GPMB experts think it still has time to get on the right track.
They even outlined seven specific actions world leaders could take to increase our preparedness, including the full implementation of International Health Regulations, increased investment in vaccine research and development, and the establishment of strong national preparedness systems.
"For too long, we have allowed a cycle of panic and neglect when it comes to pandemics: we ramp up efforts when there is a serious threat, then quickly forget about them when the threat subsides," the report's authors wrote. "It is well past time to act."
US Analysts Paints Grim Prospects of US-Russia Nuclear War, 18M Casualties Per Hour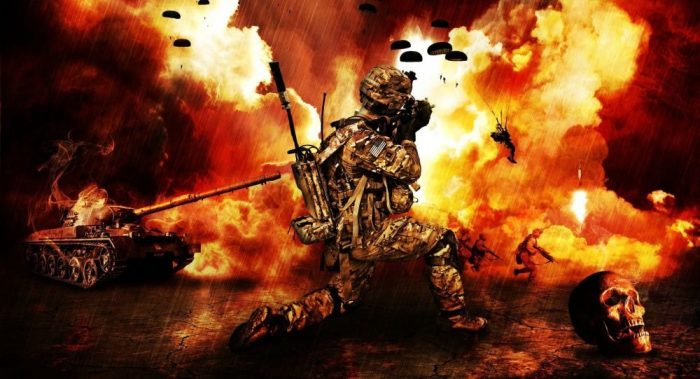 Moscow has repeatedly cautioned the US against deploying short and medium-range missiles near Russia's borders in the wake of Washington's withdrawal from the Intermediate-Range Nuclear Forces (INF) Treaty.
American researchers at Princeton University have presented the results of their modelling of the most drastic scenario of a conflict between NATO forces and Russia with the use of nuclear weapons. In a video accompanying the research, called Plan A, the analysts show step by step how the two sides would arrive at almost complete mutual annihilation.
In the opinion of the Princeton researchers, a conventional war would turn nuclear after the sides use tactical nuclear strikes in order to halt the advance of conventional forces. The next step would be a massive nuclear exchange, with Russian aviation practically annihilating Europe and nearby NATO bases, which in turn would fire retaliatory strikes against Russian launch sites.
After this, according to the analysts, Russia and the US would likely use most of the remaining arsenals to destroy each other's key military objects and would use the remaining nukes to target the most populated cities and economic centres to prevent a rapid recovery. The modelled nuclear war is expected to leave all parties involved devastated.
According to the researchers' estimations, an overall exchange would take less than five hours in total and leave 34 million dead and 57.4 million injured immediately. This, in turn, means that the projected conflict could result in around 18 million casualties each hour. The analysts added that the numbers would rise after the last strikes due to nuclear fallout and "other long-term effects".
The scientists indicated that the simulated stand-off was based on the real nuclear force postures of the countries involved and was made to "highlight the potentially catastrophic consequences of current US and Russian nuclear war plans".
Tim Korso
Sputniknews
Asteroid Almost Twice as Big as London's Shard Tower Heading Toward Earth
Tesla and SpaceX CEO Elon Musk has previously claimed that the Earth has no defense against giant asteroids approaching the planet, with NASA and SpaceX currently developing systems that would help to redirect space rocks from bumping into the Earth.
A monster asteroid larger than the world's largest buildings, including London's the Shard, will be passing near the Earth at a speed of 23,112 km per hour on 14 September, Live Science reported, citing the Center for Near Earth Object Studies (CNEOS).
The huge space rock called 2000 QW7 is approximately measured to be between 290 and 650 meters in diameter, which in comparison to 311-metre the Shard and 828-metre Burj Khalifa seems quite immense.
Nevertheless, it is quite unlikely that the giant will hit the Earth, according to CNEOS, as 2000 QW7 will pass within 0.03564 astronomical units from our planet, which is around 5.3 million km.
As the asteroid, just like our planet, orbits the Sun, the last time it approached the Earth was around 18 years ago, on 1 September 2000, and it is expected to come close again in 2038 (if we survive this time).
Previously Tesla and SpaceX CEO Elon Musk had sparked fears about Earth not being able to defend itself against giant asteroids, such as the 99942 asteroid Apophis known as "God of Chaos", that are considered potentially dangerous if they come within 7.4 million km from Earth, according to space organizations.
Elon Musk's SpaceX and NASA are reportedly working together now on an asteroid redirect mission impeding the arrival of Apophis in April 2029, which will test Earth's ability to defend itself against giant asteroids.
Sputniknews