Experiment Demonstrates the Deadly Power of Social Compliance
In his 1974 book, Obedience to Authority: An Experimental View, Yale University psychologist Stanley Milgram discusses in detail the findings of his now famous experiment. Milgram demonstrated just how easy it is to convince an ordinary person to commit torture and murder under the instruction of an authority figure.
Intrigued by the role of Nazi military personnel in concentration camps during WWII, Milgram wanted to know how much coercion people needed in order to willingly inflict harm on another person.
"He asked volunteers to deliver an electric shock to a stranger. Unbeknownst to the volunteers, there was no shock—and the people they were shocking were actors pretending to be terribly hurt, even feigning heart attacks. Milgram found that most people would keep delivering the shocks when ordered by a person in a lab coat, even when they believed that person was gravely injured. Only a tiny percentage of people refused." [Source]
The suggested conclusion is that people are inherently unable to think for themselves when given a subordinate role in some authoritarian hierarchy, such as the role of the ordinary citizen in a state-controlled world. A documentary of this experiment can be seen here.
The Milgram study was controversial in that some felt the results were skewed in favor of a predetermined bias. In the fifty-plus years since the experiment, there have been no other major research studies to confirm Milgram's findings. Nevertheless, the presumption that normal people will go as far as to commit murder if they are relieved of responsibility by an authority figure feels inherently truthful in a world of so many organized atrocities.
The question is:
"Can we be manipulated through social pressure to commit murder?" ~Derren Brown
It's an important question at a time when the converging technologies of AI and social media are affecting individual and group psychology in not yet understood ways. British illusionist Derren Brown recently conducted a similar experiment, this time in a feature documentary for Netflix entitled, The Push.
"This show is about how readily we hand over authorship of our lives, everyday, and the dangers of losing that control," says Brown, who organized the reality TV-like experiment in which ordinary people were duped into doing things most of us would never even consider.
At the heart of the experiment lies the powerful effects of social pressure and social compliance, along with the individual's inherent need to belong and fit into society. It also questions the nature of individuality, while demonstrating that many of us simply don't have the courage to assert our own moral courage when faced with even a slight amount of authoritarian pressure.
The Push begins with a phony police officer calling a cafe worker on the phone and in a quick minute, without even a face-to-face interaction, convinces this person to steal a woman's baby. Interestingly, the worker carries out the abduction even while expressing significant hesitance.
The main experiment picks up from there, involving unwitting subjects who are gradually convinced of the need to push another person off of a high-rise building. It's an elaborate setup, which builds upon one small act of compliance after another until the subject is put into a situation where they are encouraged to kill a man they just met.
It's a rather theatrical and unscientific presentation, but the results are noteworthy as three out of four participants actually shove an actor off of a building, believing they are committing murder, after being pressured into it by a small group of others. It's a shocking act of compliance and subservience to the pressures of a peer group and a persistent authority figure.
What we don't know about society today, though, is just how many people are this extremely socially compliant, capable of doing anything to appease the directives of others. As Brown notes, "the more socially compliant a person is, the more likely they are to look to others for signs on how to behave. And the more people, the greater the pressure to join in."
This says a great deal about humans. Are we somehow wired to abandon our own morals and sense of self-integrity for the false belief that fitting into a group is necessary for survival?
A trailer for this show is seen below.
About the Author
Dylan Charles is the editor of Waking Times and co-host of Redesigning Reality, both dedicated to ideas of personal transformation, societal awakening, and planetary renewal. His personal journey is deeply inspired by shamanic plant medicines and the arts of Kung Fu, Qi Gong and Yoga. After seven years of living in Costa Rica, he now lives in the Blue Ridge Mountains, where he practices Brazilian Jiu Jitsu and enjoys spending time with family. He has written hundreds of articles, reaching and inspiring millions of people around the world.
This article (Experiment Demonstrates the Deadly Power of Social Compliance) was originally created and published by Waking Times and is published here under a Creative Commons license with attribution to DylanCharles and WakingTimes.com. It may be re-posted freely with proper attribution, author bio, and this copyright statement.
Toxic Stress — What We Can Do to Protect Our Children from The Global Epidemic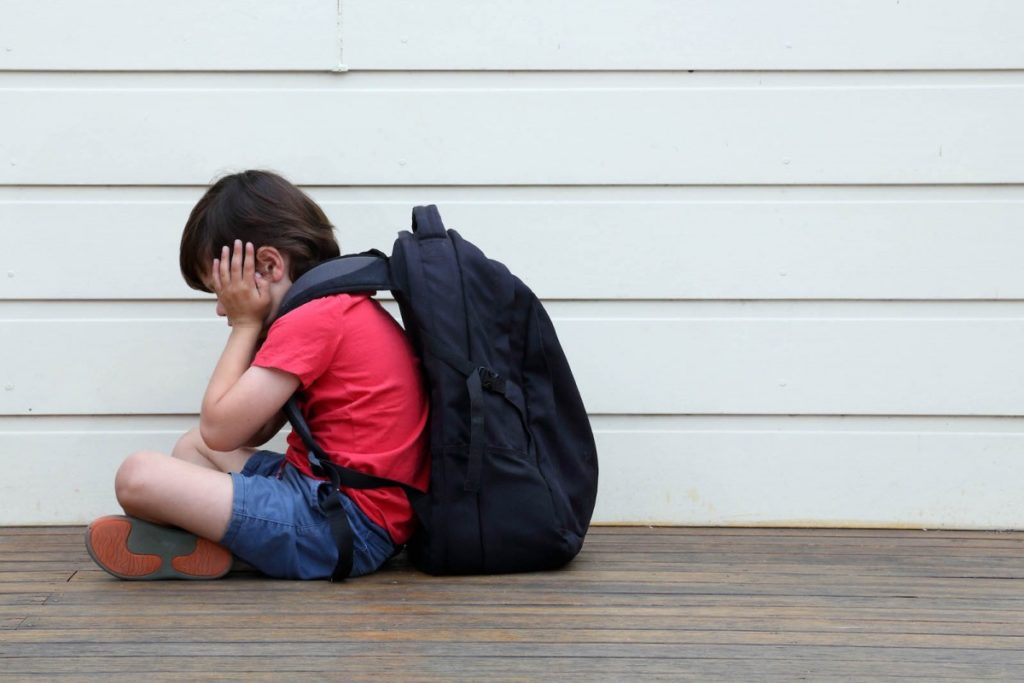 The future of any society depends on its ability to foster the healthy development of the next generation. Extensive research on the biology of stress now shows that healthy development can be derailed by excessive or prolonged activation of stress response systems in the body and brain. Such toxic stress can have damaging effects on learning, behavior, and health across the lifespan.
Learning how to cope with adversity is an important part of healthy child development. When we are threatened, our bodies prepare us to respond by increasing our heart rate, blood pressure, and stress hormones, such as cortisol. When a young child's stress response systems are activated within an environment of supportive relationships with adults, these physiological effects are buffered and brought back down to baseline. The result is the development of healthy stress response systems. However, if the stress response is extreme and long-lasting, and buffering relationships are unavailable to the child, the result can be damaged, weakened systems and brain architecture, with lifelong repercussions.
It's important to distinguish among three kinds of responses to stress: positive, tolerable, and toxic. As described below, these three terms refer to the stress response systems' effects on the body, not to the stressful event or experience itself:
When toxic stress response occurs continually, or is triggered by multiple sources, it can have a cumulative toll on an individual's physical and mental health—for a lifetime. The more adverse experiences in childhood, the greater the likelihood of developmental delays and later health problems, including heart disease, diabetes, substance abuse, and depression. Research also indicates that supportive, responsive relationships with caring adults as early in life as possible can prevent or reverse the damaging effects of toxic stress response.
Questions & Answers
Is all stress damaging?
No. The prolonged activation of the body's stress response systems can be damaging, but some stress is a normal part of life. Learning how to cope with stress is an important part of development. We do not need to worry about positive stress, which is short-lived, or tolerable stress, which is more serious but is buffered by supportive relationships. However, the constant activation of the body's stress response systems due to chronic or traumatic experiences in the absence of caring, stable relationships with adults, especially during sensitive periods of early development, can be toxic to brain architecture and other developing organ systems.
What Causes Stress to Become Toxic
The terms positive, tolerable, and toxic stress refer to the stress response systems' effects on the body, not to the stressful event itself. Because of the complexity of stress response systems, the three levels are not clinically quantifiable—they are simply a way of categorizing the relative severity of responses to stressful conditions. The extent to which stressful events have lasting adverse effects is determined in part by the individual's biological response (mediated by both genetic predispositions and the availability of supportive relationships that help moderate the stress response), and in part by the duration, intensity, timing, and context of the stressful experience.
What Can We DO to Prevent Damage from Toxic Stress Response?
The most effective prevention is to reduce exposure of young children to extremely stressful conditions, such as recurrent abuse, chronic neglect, caregiver mental illness or substance abuse, and/or violence or repeated conflict. Programs or services can remediate the conditions or provide stable, buffering relationships with adult caregivers. Research shows that, even under stressful conditions, supportive, responsive relationships with caring adults as early in life as possible can prevent or reverse the damaging effects of toxic stress response.
When should we worry about toxic stress?
If at least one parent or caregiver is consistently engaged in a caring, supportive relationship with a young child, most stress responses will be positive or tolerable. For example, there is no evidence that, in a secure and stable home, allowing an infant to cry for 20 to 30 minutes while learning to sleep through the night will elicit a toxic stress response. However, there is ample evidence that chaotic or unstable circumstances, such as placing children in a succession of foster homes or displacement due to economic instability or a natural disaster, can result in a sustained, extreme activation of the stress response system.
Stable, loving relationships can buffer against harmful effects by restoring stress response systems to "steady state." When the stressors are severe and long-lasting and adult relationships are unresponsive or inconsistent, it's important for families, friends, and communities to intervene with support, services, and programs that address the source of the stress and the lack of stabilizing relationships in order to protect the child from their damaging effects.
Additional Reading
The JPB Research Network on Toxic Stress, a project of the Center on the Developing Child, is committed to reducing the prevalence of lifelong health impairments caused by toxic stress in early childhood. Its work addresses the need to develop rigorous, versatile methods for identifying young children and adults who experience toxic stress.
Tackling Toxic Stress, a multi-part series of journalistic articles, examines how policymakers, researchers, and practitioners in the field are re-thinking services for children and families based on the science of early childhood development and an understanding of the consequences of adverse early experiences and toxic stress.
A Teacher Pens an Open Letter to Students Planning on Walking Out Over Gun Violence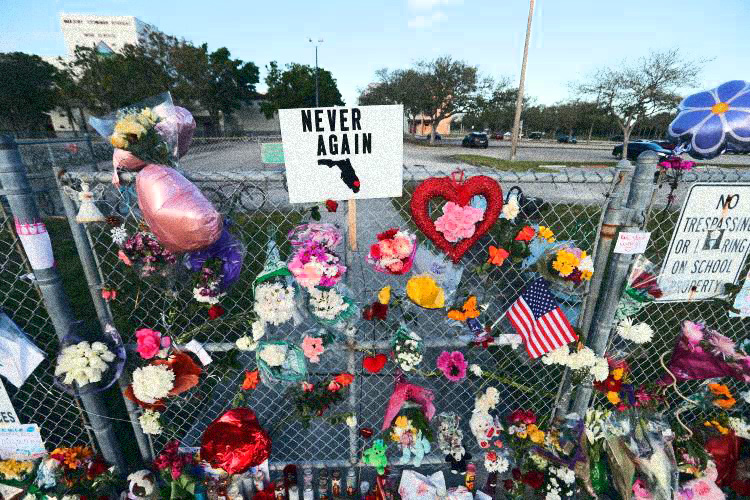 Watching the ensuing debate after the most recent mass shooting feels a bit like being on a merry-go-round, as though we've been here before and said all this before. And that we're just not getting to the core of the issue, but instead just using this as another opportunity to remind people of our fears.
Something is missing from this conversation.
I saw this letter today from a veteran teacher of 24 years to students who are planning walking out of school to protest gun violence, and I thought it got closer to filling in this gap than anything else I've seen in recent weeks.
It's something to consider, at least, even if it doesn't magically solve this problem for us all the way.
"Dear Students,
I know you. I am a retired teacher of 24 years. I have taught you as 7th graders all the way through 12th grade. This is not a tweet or a text. It's called a letter; lengthy and substantial. Do you really want to make a difference? Are you sincere about making your schools safe? Don't walk out, read this instead. Walking out of school is easy compared to what this letter will challenge you to do.
First of all, put down your stupid phone. Look around you at your classmates. Do you see the kid over in the corner, alone? He could likely be our next shooter. He needs a friend. He needs you. Go and talk to him, befriend him. Chances are, he won't be easy to like, but it's mainly because no one has tried to like him. Ask him about him. Get to know him. He's just like you in that respect; he wants someone to recognize him as a fellow human being but few people have ever given him the chance. You can.
Next, see that kid eating lunch all alone? He could likely be our next shooter. Invite him to eat lunch with you. Introduce him into your fold of friends. You'll most likely catch a lot of flack from the friends you eat with because they don't want him upsetting the balance of their social order. After all, who you hang out with is critical to your status, is it not? If status is important to you, don't you think it's important to him also? The only difference being that he has no status because generally, shooters have no friends. Are you serious about wanting to make your school safe? Invite him to your lunch table and challenge your friends to do something meaningful with thirty minutes of their lives each day.
Lastly, are you completely frustrated by that kid who always disrupts your class and is consistently sent to the principal's office? He could likely be our next shooter. Do you know why he causes so much trouble? He initiates disruption because that's the only thing he does that gets him attention, and even bad attention is better than the no attention he receives from you and your classmates. You secretly wish he would get kicked out of school or sent to the alternative disciplinary school so that he wouldn't disrupt your classes anymore, that somehow, he would just disappear. Guess what? He already feels invisible in a school of thousands of classmates, you included. So, before he acts out in your next class, why don't you tell him you'd be willing to help him with the assignment that was just given? Or why don't you ask him to join your study group? If you really want to blow his mind, ask him for help on the assignment. He's never been asked that. Ever.
If you've read this far, you probably really do care about the safety of your school. Don't trust that walking out of school will bring an answer. Gun control or more laws is not, and will not, be the answer. You are the answer. Your greeting, your smile, your gentle human touch is the only thing that can change the world of a desperate classmate who may be contemplating something as horrendous as a school shooting. Look past yourself and look past your phone and look into the eyes of a student who no one else sees. Meet the gaze of a fellow human being desperate to make contact with anyone, even just one person. You. If you really feel the need to walk, walk toward that person. Your new friendship can relieve the heartache of one person and in doing so, possibly prevent the unjustifiable heartache of hundreds of lives in the future. I know you. I trust you. You are the answer.
And teachers, my fellow guardians of our youth, I know you too. I know the desire of wanting to make a difference in a young person's life. I know the thrill of stepping in front of a classroom of students but simultaneously intimidated by the trust bestowed upon you. I also know the crushing, sometimes unbearable responsibility that your shoulders are asked to carry. But that's why you got into teaching, because you have big shoulders. And a big heart. You're overworked (I would add underpaid, but you didn't get into teaching for the pay, so it needn't be said), underappreciated and exhausted. May I add one more item to that list? You're also a miracle waiting to happen in the life of your worst student. He could likely be our next shooter. The next time (and there's always a next time) he's ready to wreak havoc in your classroom, I challenge you to pull him aside and ask him if he's ok, if there is something bothering him and is there anything you can do to help? Your genuine concern for him may be just the miracle he's looking for. The miracle we're all looking for. I know you. I trust you. You are the answer.
A former teacher who is as heartbroken as you and trusting you not to walk out on the real answer,
David (yes, teachers really do have first names) Blair
I found this posted at KTSA.
About the Author
Dylan Charles is the editor of Waking Times and co-host of Redesigning Reality, both dedicated to ideas of personal transformation, societal awakening, and planetary renewal. His personal journey is deeply inspired by shamanic plant medicines and the arts of Kung Fu, Qi Gong and Yoga. After seven years of living in Costa Rica, he now lives in the Blue Ridge Mountains, where he practices Brazilian Jiu Jitsu and enjoys spending time with family. He has written hundreds of articles, reaching and inspiring millions of people around the world.
This article (A Teacher Pens an Open Letter to Students Planning on Walking Out Over Gun Violence) was originally created and published by Waking Times and is published here under a Creative Commons license with attribution to DylanCharles and WakingTimes.com. It may be re-posted freely with proper attribution, author bio, and this copyright statement.
Are the Left & Right Brain Independently Conscious?
Did you know that it was possible for the two hemispheres of our brains to be independently conscious – and even to have differing opinions? For one hemisphere to believe in God, and for the other to be an atheist? For one hemisphere to control your hand, whilst the other watches in surprise at this alien appendage moving of its own accord?
The Hemispheric Highway
To understand how this can be possible, we need to understand the structure of the brain. The corpus callosum is a wide, flat bundle of 200-300 million neural fibers connecting the left and right hemispheres of the brain. This hemispheric highway allows them to communicate with one another and coordinate actions and decision-making. This information exchange is important because the two hemispheres are highly specialised and need to be able to share their findings. For example the right hemisphere is responsible for nonverbal and spatial tasks, image and facial recognition and emotion, whereas the left hemisphere excels at language and logic. In a beautiful example of biological symmetry, the right hemisphere is also in control of the sensory functions on left side of our body (our left hand and left visual field), whilst the left hemisphere is in control of our right side.
It has been speculated that Kim Peek (the inspiration for Dustin Hoffman's 'Rain Man') made unusual neural connections due to the absence of his corpus callosum. Incredibly, he had developed independent language areas in both hemispheres and was therefore able to split his vision and allow each of his eyes to read pages of a book separately, at about 8-10 seconds per page!
Split Brain Surgery 
Where things get really interesting is when two hemispheres become artificially separated. Corpus callosotomy (or split-brain surgery) is a procedure in which the corpus callosum is severed, breaking the main connection between the two hemispheres. This surgery is normally only carried out as a last resort in patients suffering from severe epileptic seizures, which start in one hemisphere and spread across the whole brain. The purpose of this surgery is to prevent the spread of this electrical storm, and by all accounts it has been shown to be remarkably successful. Following the procedure patients typically report to feel no different and are by all accounts "normal", including functioning normally in a range of neurological tests.
However, experiments carried out by Sperry and Gazzaniga (1967) in the sixties demonstrated that something very strange was going on. When split-brain subjects are presented with a picture of an object (e.g. an apple) to only their right hemisphere (via their left eye), they were unable to verbally describe the picture, because the speech and language centre is located in the left hemisphere. However if they are asked to reach under a screen with their left hand (controlled by their right hemisphere) to touch various objects, they were able to select the apple without any trouble at all. Furthermore, if they are asked what the object was that they were holding in their left hand, they still were not able to verbalise it.
Even more fascinating is the fact that these patients would attempt to create reasons for why their right hemispheres were making particular decisions outside of their conscious awareness. For example, if they were asked why they chose the apple, they would reason that it was because this was their favourite fruit, or that they had one for lunch that day.
The video below shows these experiments in practise, and it boggles my mind every time I watch it.
A rare side effect of this procedure is a neurological disorder called 'Alien Hand Syndrome' – in which one hand appears to be controlled by a separate consciousness with a will of its own. The alien hand will carry out actions without the person's awareness and outside of their control, which can often lead to a battle between the two hands over what action to take. For example, in one case a patient would put a cigarette into her mouth with her right hand, but before she could light it her left hand would pull it out of her mouth and throw it away!
The evidence thus far leads me naturally to the question – are there two separate sets of conscious experience coexisting within one skull?Is the right hemisphere independently conscious and silently lurking, unable to communicate verbally but still very much aware? The clip below from a talk by neurologist VS Ramachandran explains the incredible case of one split brain patient where his right hemisphere believed in god, but his left hemisphere was an atheist.
Spooky Implications
It is quite spooky to consider that there must be some point during the callosotomy procedure (which incidentally, people can elect to stay awake for) when the individual branches into two separate sets of consciousness, both completely unaware of the others' existence. Does either hemisphere notice a difference, or feel a sense of loss?
However, what really gives me goosebumps is in wondering – are our minds already split in some sense? Are we are already not the only "I" within our own our minds? After all, as Sam Harris notes in 'Waking Up', even in a healthy brain, our two individual hemispheres are only sharing an executive summary of their processes with each other via the corpus callosum, rather than a full information exchange. This points to the possibility that our two hemispheres are already functioning independently to some extent.
Take a moment to absorb how bizarre this possibility is. The point of view from which you are consciously reading these words may not be the only conscious point of view to be found in your brain. It is one thing to say that you are unaware of a vast amount of activity in your brain. It is quite another to say that some of this activity is aware of itself and is watching your every move."
Sam Harris – Waking Up (Chapter 1 is available for free on his blog)
Experiments conducted by Miller and Gazzaniga in 2009 suggested that the two brain hemispheres do indeed have differing opinions when it comes to making moral judgements. Subjects were told a series of stories, each involving either intentional or accidental harm. In the first story, an individual intends to poison his boss but fails because he mistakes sugar for rat poison, and in the second an individual accidentally kills his boss by mistaking rat poison for sugar. Whilst most people would conclude that the intentional harm was more morally reprehensible, when the story was read aloud to a split brain patient (and thereby only directed to the left hemisphere) they concluded that both stories were morally equal. It appears that we require an interaction between the two hemispheres in order to come to a sound moral assessment.
But this makes me wonder, what is the process behind how these two 'hemispheric opinions' are combined to reach our final conclusions? Have you ever been in a situation where you felt really torn about what you should do; when logically you knew what the right course of action should be, but your 'gut' was telling you to do the opposite? On these occasions, are we simply the spectators of an ongoing hemispheric battle?
Recent Updates
A recent publication in Brain by Pinto et al (2017) indicates that researchers are also split on whether consciousness is truly divided in split brain patients. Pinto and his colleagues argue that it is in fact visual perception that is divided, rather than consciousness itself, a viewpoint that has been rejected by Gazzaniga et al. Dr. Michael Corballis has recently hypothesised that both sets of authors have been overlooking the role of subcortical connections, which remain intact when the main cortical connections are severed. He argues that these connections maintain an element of visual unity in split brain patients, and may explain the apparent integration of vision in some patients.
Corballis also notes that as drug treatments for epilepsy have become increasingly effective, fewer and fewer split brain surgeries have been taking place. Looking ahead to the future, it could be that many of the questions surrounding this mystery will never be answered.
The Ongoing Wow
Medium