Expedition Bigfoot' scours Oregon woods for signs of the mythical and elusive beast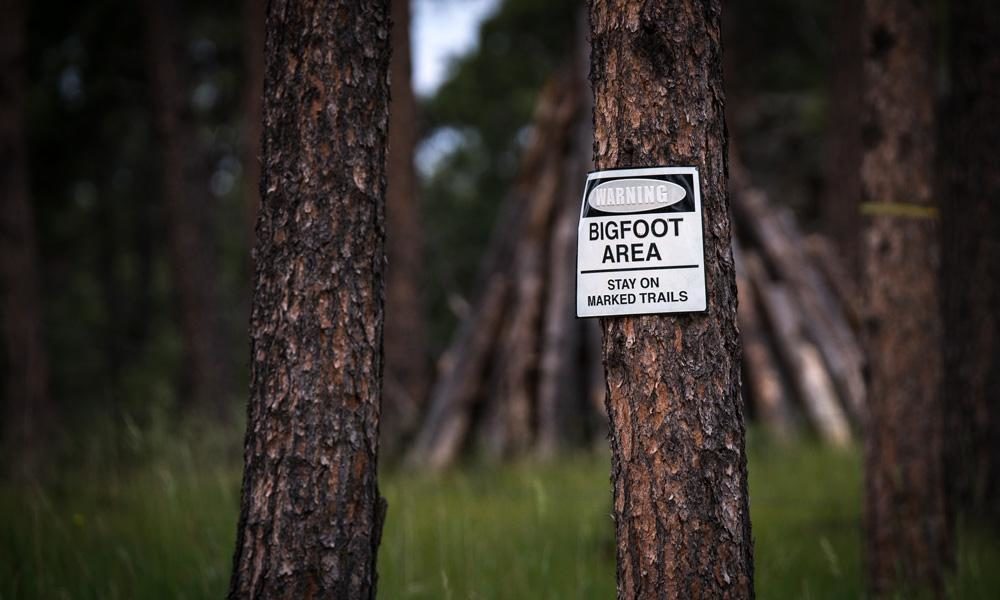 Mindy Weisberger
LiveScience
A man crouches on the Oregon forest floor late at night, peering between the trees for signs of nocturnal life. The scene is pitch-black but his face and hands are visible in infrared footage, and he scans the landscape with a thermal camera, looking for a heat signature that would indicate he isn't alone.
Suddenly, a red blob emerges in the distance.
"Do you see that?" he whispers. "It's something big."
But could it be Bigfoot, North America's fabled apelike creature? That's the question this man — author and explorer Russell Acord — and his colleagues are trying to answer, in the new Travel Channel documentary series "Expedition Bigfoot," premiered on Dec. 8 at 10 p.m. ET/PT.
More than 10,000 eyewitness accounts have described Bigfoot encounters in the continental U.S. over the past 50 years. Bigfoot even has an FBI file that was released to the public on June 5; in 1977, the agency examined 15 unidentified fibers that were suspected of being Bigfoot hairs. But the hairs were eventually found to be "of deer family origin," FBI Assistant Director Jay Cochran, Jr. wrote in a letter.
Now, Travel Channel searchers are hot on the trail of the bipedal beast, bringing the hunt to the Pacific Northwest, where about one-third of all "Bigfoot" encounters have taken place.
In the series, a team of experts — including a primatologist — embarked on a three-week search for the elusive Bigfoot. Using state-of-the-art equipment and computer algorithms, the team analyzed footprints and possible nest sites, and recorded mysterious vocalizations at Bigfoot "hotspots" around 90,000 acres of land in central Oregon, Travel Channel representatives said in a statement.
© Travel Channel
Primatologist Mireya Mayor has searched for rare and elusive animals in remote locations around the world.
Hairy and apelike
Purported Bigfoot sightings often describe a tall, hairy creature resembling a gigantic ape that walks on two legs. An enormous primate known as Gigantopithecus — standing 10 feet (3 meters) tall and weighing up to 595 lbs. (270 kilograms) — once lived in Southeast Asia, but it went extinct hundreds of thousands of years ago. And large, hairy animals such as woolly mammoths and rhinos roamed North America during the Ice Age. But to date, there is no fossil evidence showing that large primates other than humans ever inhabited North America, said primate researcher and "Expedition Bigfoot" team member Mireya Mayor, director of the Exploration and Science Communications Initiative in the College of Arts, Sciences and Education at Florida International University.
However, the idea that a new type of undiscovered primate could be hiding in dense woodlands in North America "is totally within the realm of possibility" as long as the animals have food, shelter and a habitat that isolates them from humans, Mayor told Live Science. In fact, chimpanzee researcher Jane Goodall said in a 2002 interview that she wouldn't dismiss the possibility that such creatures might be real.
"I'm a romantic, so I always wanted them to exist," she told NPR host Ira Flatow.
Big and small
In 2001, Mayor co-discovered a new species of tiny mouse lemur that is one of the world's smallest primates, weighing less than 2 ounces (57 grams). Small animals can be hard to spot in the wild, but even a very big primate such as the reported Bigfoot could conceal itself from humans quite effectively, Mayor added.
"We've seen that throughout history with other apes," she explained. "When I went in search of western lowland gorillas, because of the dense vegetation that they live in [and] the fact that they're not habituated and in fact avoid humans at all costs, there were times where we were no more than 3 feet [1 meter] away from a 450-lb. [204 kilograms] silverback, and didn't know that it was there for a good hour or two."
As Mayor reviewed eyewitness accounts of possible Bigfoot sightings, one thing that stood out was the consistency of the descriptions: a large, bipedal creature with primate-like behavior. "And when we were in the field, we were able to capture something on video that fits this description: very big and moving in an apelike — if not bipedal — fashion," Mayor said. "That, to me, is probably the most compelling piece of evidence that I've seen so far."
Mayor shared this footage with a fellow primatologist who has studied living primates around the world and is familiar with all known forms of primate locomotion.
"When he saw the footage, he was completely blown away and agreed with me that something apelike was far from its home," Mayor said.
The burden of proof
Compelling though this new evidence may be, only a recovered body or genetic data from organic tissue, feces or hairs could definitively establish this fabled creature as a newfound species. Scientifically describing any new species means establishing a holotype — a single physical specimen representing the species, according to paleontologist David Hone, a senior lecturer in zoology with the School of Biological and Chemical Sciences at Queen Mary University of London.
Describing the new species also requires a detailed outline of behavioral, anatomical, and genetic features that establish the animal's uniqueness and set it apart from its close relatives, he wrote for the Guardian.
To date, physical evidence supposedly representing Bigfoot has consisted primarily of hairs, and all of those samples that underwent genetic analysis have belonged to existing animals. In 2014, researchers examined 36 "Bigfoot" hair samples collected around the world, linking most of the hairs to raccoons, horses, deer, cows, coyotes, a Malaysian tapir and even humans.
Intriguingly, two samples did not belong to any known species. However, the DNA data showed that the mystery hairs didn't come from primates, and they likely belonged to unknown bear species, the scientists reported in their study, published in March 2014 in the journal Proceedings of the Royal Society B.
Loch Ness monster spotted in a Chinese lake?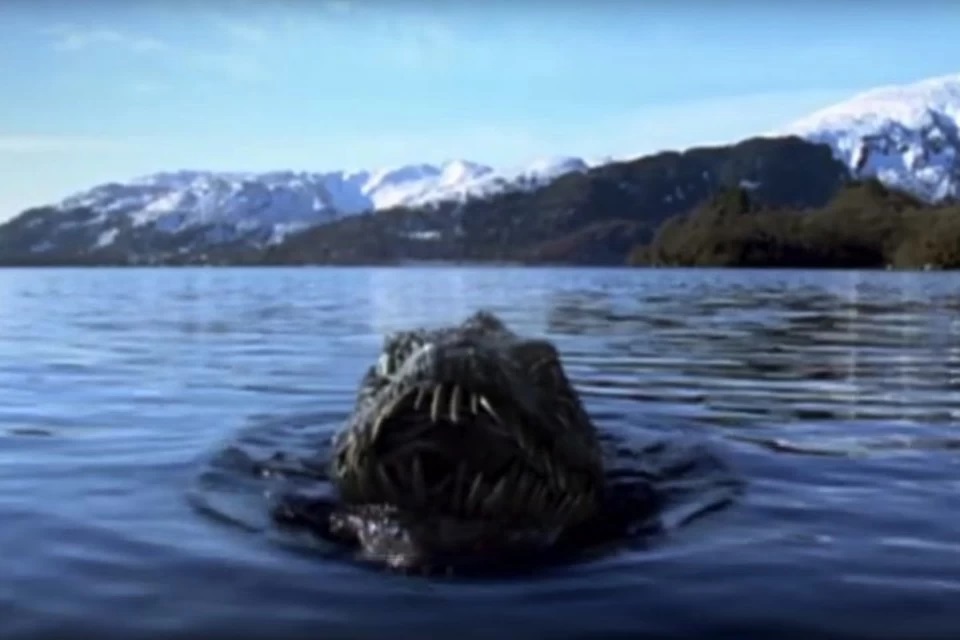 The ranger of the national park on the Changbai Plateau in China has published photographs in which, he says, you can see a strange creature living in the local lake Tian Chi. Talks about it are going on since 1962.
A man named Xiao Yu noticed an unusual dark object on the surface of the reservoir during his daily walk. He began filming the "monster" until it disappeared under water a few minutes later.
Lake Tian Chi is 4.9 square kilometers on the border of China and North Korea. Sometimes the North Korean military go fishing here on boats, but on the Chinese side, fishing in the lake and unauthorized visits to the park are strictly prohibited. Xiao Yu noted that he had seen boats on the lake more than once and would never have mistook them for a "monster."
The caretaker's message caused a stir in the Chinese media and social networks. The fact is that reports of a strange creature in Tian Chi have appeared regularly since 1962. He was nicknamed "the Chinese Loch Ness monster" and made the subject of conspiracy theories.
Biologists declined to comment on what exactly the park employee could see in the photo, because it is difficult to see something in the picture in detail. They recalled that there are many plausible explanations for the Scottish Loch Ness monster. It can turn out to be both a large eel and periodically floating logs of Scottish pine.
Bigfoots attacked tourists in the Ozark National Park, Arkansas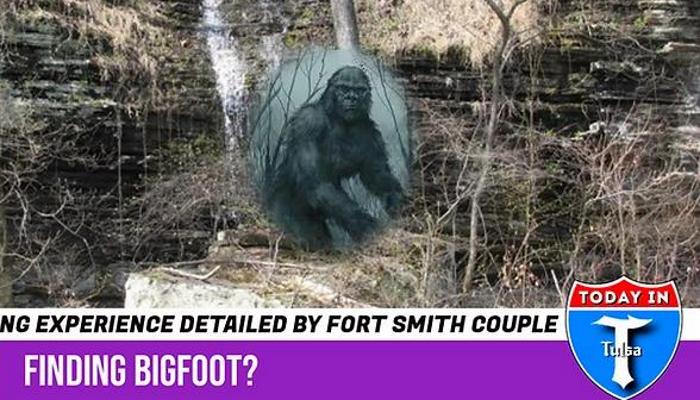 Fort Smith native Ellen (not her real name) tells us a thrilling and frightening encounter with Bigfoot in the Ozark National Park – outside Campbell Cemetery on Tuesday night. According to Ellen, she and her husband Robert decided to find a secluded place to live a couple of days far from civilization and even so that numerous tourists were many miles away.
Therefore, they chose the area of ​​the old abandoned Campbell cemetery, where no one had wandered in for about a hundred years. And now, according to Ellen, she and her husband heard something like an animal growl, permeating the air and coming from somewhere in the thicket. After a few minutes, the growl intensified and seemed to be closer.
"It sounded like some hefty creature had found its lunch," says Ellen.
However, what slightly frightened Ellen was that their dogs, which always bark at the approach of predators, suddenly shrunk, huddled near the tent and began to whine. Then Ellen and Robert, in order to somehow cheer up the dogs, got out of the tent and also began to growl. But the joke failed.
In response to their voices, the growl from the thicket became really aggressive and began to spread around, from which Ellen and Robert realized that there were at least two creatures. Ellen did not even think about some "Bigfoot" and assumed either large wolves, or even bears, when suddenly hefty sticks and stones flew into the tent.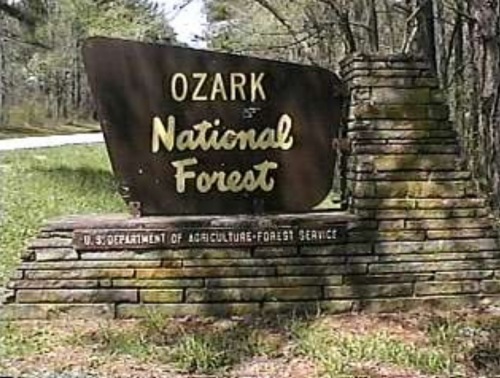 This infuriated Robert and assuming that some hooligans were hiding in the bushes, Robert gave the command to the dogs to teach the offenders a lesson.
"It was the biggest mistake of our life," says Ellen and begins to cry.
According to her, when the dogs disappeared into the thickets from there, at first the sounds of a struggle were heard, then one of the dogs uttered such a monstrous cry that Ellen had never heard anything like it in her life. After that, everyone began to howl, whine and scream, and pieces of dogs flew towards the tent.
At first, Ellen and Robert thought that these were big stones again, but when they saw that a dog torn in half had been thrown at them, they came into indescribable horror and, leaving everything, rushed to run. Ellen and Robert went to the police first.
The police found a tent and equipment, but there were no pieces of dogs there, so the couple announced that they were crazy. However, friends told Ellen that something similar happened in the national park last month and we just reported about it.
What aliens are doing at Loch Ness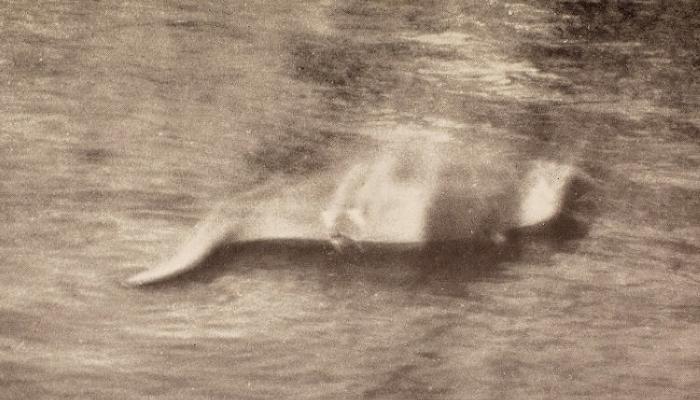 What connects aliens to the Scottish lake monster? And why did many eyewitnesses say that a mysterious force prevented them from taking photos or videos of this monster? There are no answers to these questions yet.
Loch Ness, located in Scotland, is primarily famous for its mysterious monster, nicknamed Nessie, which according to various theories is either a huge eel, or a seal, or a prehistoric dinosaur. In turn, some associate the appearance of Nessie with the activities of aliens, and not from scratch.
It is true that strange lights or disc-shaped UFOs are regularly seen over Loch Ness, but there is also an eyewitness story about how aliens landed on the shore of the lake. This happened on August 14, 1971, when the eyewitness Jan Ove Sudberg (now deceased) was 23 years old. Early in the morning, between about 8:30 and 9:30 am, he was on the shores of Loch Ness in the Foyers Bay area.
Suddenly he stumbled upon something amazing and it was not a monster. Sudberg saw a clearing ahead, on which stood an unusual large object, shaped like a huge cigar. It was about 10 meters long, and at the top there was something like a cockpit. Near the object were "pilots" – humanoid creatures.
There were three of them and they were dressed in tight suits, similar to diving. When they entered the object and the object then rose high into the air, then Sudberg realized that he was observing aliens. As the ship gained altitude, it began to slowly fly over the hills towards the nearby Loch More Lake.
The story doesn't end there. Sudberg was not a Scotsman, he came to Loch Ness as a tourist and flew back to his native Sweden shortly after seeing the aliens. And there a new stage in this strange story began. In Sudberg's house, unusual phenomena began to occur, a poltergeist, he began to receive mysterious phone calls, and later even Men in Black came to him.
Soon Sudberg contacted the British researcher of anomalous phenomena, Ted Holiday, and told him his story. He also complained to him that he could not photograph UFOs and aliens in the photo, although he had a camera with him. He felt as if some force paralyzed his will and did not allow him to do it.
It is curious that Holiday later repeatedly encountered a similar phenomenon from Nessie's eyewitnesses. All of them, when they saw the monster in the lake, for some unknown reason, either could not photograph it, or tried, but they did not succeed.
He also found out that much earlier eyewitnesses of Nessie faced this phenomenon. On November 12, 1933, eyewitness Hugh Gray captured a photograph of Nessie, which is considered the first 100% authentic photograph of the Loch Ness Monster.
Gray's photo shows something serpentine floating in the water. However, few people know that when Gray saw this creature in the lake, he took as many as five pictures before it went under water.
However, only one out of five photographs showed the monster, the rest of the negatives for some reason turned out to be empty.
The conclusion seems to be obvious: the monster in Loch Ness is more than just a large eel, it has some powers to protect it, and in some way it is connected with UFOs and aliens.