Expedition Bigfoot' scours Oregon woods for signs of the mythical and elusive beast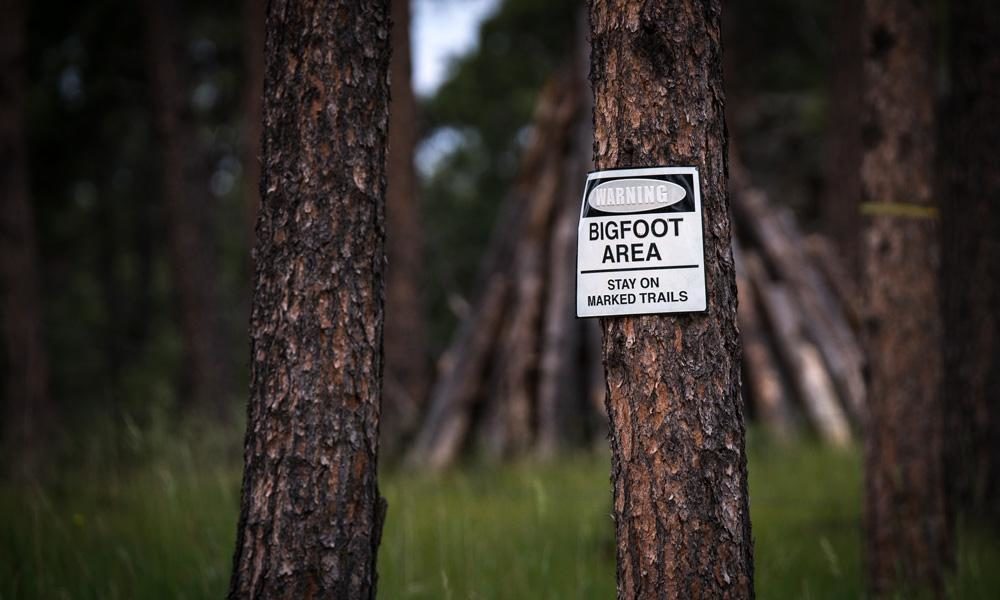 Mindy Weisberger
LiveScience
A man crouches on the Oregon forest floor late at night, peering between the trees for signs of nocturnal life. The scene is pitch-black but his face and hands are visible in infrared footage, and he scans the landscape with a thermal camera, looking for a heat signature that would indicate he isn't alone.
Suddenly, a red blob emerges in the distance.
"Do you see that?" he whispers. "It's something big."
But could it be Bigfoot, North America's fabled apelike creature? That's the question this man — author and explorer Russell Acord — and his colleagues are trying to answer, in the new Travel Channel documentary series "Expedition Bigfoot," premiered on Dec. 8 at 10 p.m. ET/PT.
More than 10,000 eyewitness accounts have described Bigfoot encounters in the continental U.S. over the past 50 years. Bigfoot even has an FBI file that was released to the public on June 5; in 1977, the agency examined 15 unidentified fibers that were suspected of being Bigfoot hairs. But the hairs were eventually found to be "of deer family origin," FBI Assistant Director Jay Cochran, Jr. wrote in a letter.
Now, Travel Channel searchers are hot on the trail of the bipedal beast, bringing the hunt to the Pacific Northwest, where about one-third of all "Bigfoot" encounters have taken place.
In the series, a team of experts — including a primatologist — embarked on a three-week search for the elusive Bigfoot. Using state-of-the-art equipment and computer algorithms, the team analyzed footprints and possible nest sites, and recorded mysterious vocalizations at Bigfoot "hotspots" around 90,000 acres of land in central Oregon, Travel Channel representatives said in a statement.
© Travel Channel
Primatologist Mireya Mayor has searched for rare and elusive animals in remote locations around the world.
Hairy and apelike
Purported Bigfoot sightings often describe a tall, hairy creature resembling a gigantic ape that walks on two legs. An enormous primate known as Gigantopithecus — standing 10 feet (3 meters) tall and weighing up to 595 lbs. (270 kilograms) — once lived in Southeast Asia, but it went extinct hundreds of thousands of years ago. And large, hairy animals such as woolly mammoths and rhinos roamed North America during the Ice Age. But to date, there is no fossil evidence showing that large primates other than humans ever inhabited North America, said primate researcher and "Expedition Bigfoot" team member Mireya Mayor, director of the Exploration and Science Communications Initiative in the College of Arts, Sciences and Education at Florida International University.
However, the idea that a new type of undiscovered primate could be hiding in dense woodlands in North America "is totally within the realm of possibility" as long as the animals have food, shelter and a habitat that isolates them from humans, Mayor told Live Science. In fact, chimpanzee researcher Jane Goodall said in a 2002 interview that she wouldn't dismiss the possibility that such creatures might be real.
"I'm a romantic, so I always wanted them to exist," she told NPR host Ira Flatow.
Big and small
In 2001, Mayor co-discovered a new species of tiny mouse lemur that is one of the world's smallest primates, weighing less than 2 ounces (57 grams). Small animals can be hard to spot in the wild, but even a very big primate such as the reported Bigfoot could conceal itself from humans quite effectively, Mayor added.
"We've seen that throughout history with other apes," she explained. "When I went in search of western lowland gorillas, because of the dense vegetation that they live in [and] the fact that they're not habituated and in fact avoid humans at all costs, there were times where we were no more than 3 feet [1 meter] away from a 450-lb. [204 kilograms] silverback, and didn't know that it was there for a good hour or two."
As Mayor reviewed eyewitness accounts of possible Bigfoot sightings, one thing that stood out was the consistency of the descriptions: a large, bipedal creature with primate-like behavior. "And when we were in the field, we were able to capture something on video that fits this description: very big and moving in an apelike — if not bipedal — fashion," Mayor said. "That, to me, is probably the most compelling piece of evidence that I've seen so far."
Mayor shared this footage with a fellow primatologist who has studied living primates around the world and is familiar with all known forms of primate locomotion.
"When he saw the footage, he was completely blown away and agreed with me that something apelike was far from its home," Mayor said.
The burden of proof
Compelling though this new evidence may be, only a recovered body or genetic data from organic tissue, feces or hairs could definitively establish this fabled creature as a newfound species. Scientifically describing any new species means establishing a holotype — a single physical specimen representing the species, according to paleontologist David Hone, a senior lecturer in zoology with the School of Biological and Chemical Sciences at Queen Mary University of London.
Describing the new species also requires a detailed outline of behavioral, anatomical, and genetic features that establish the animal's uniqueness and set it apart from its close relatives, he wrote for the Guardian.
To date, physical evidence supposedly representing Bigfoot has consisted primarily of hairs, and all of those samples that underwent genetic analysis have belonged to existing animals. In 2014, researchers examined 36 "Bigfoot" hair samples collected around the world, linking most of the hairs to raccoons, horses, deer, cows, coyotes, a Malaysian tapir and even humans.
Intriguingly, two samples did not belong to any known species. However, the DNA data showed that the mystery hairs didn't come from primates, and they likely belonged to unknown bear species, the scientists reported in their study, published in March 2014 in the journal Proceedings of the Royal Society B.
Four friends were scared by a Bigfoot-like creature
A strange creature resembling a Bigfoot scared the inhabitants of the Canadian province of British Columbia. This is reported by the Canadian newspaper The Star.
On the evening of December 25, 2020, four friends driving along the highway near the city of Silverton noticed a huge figure on the side of the road. According to them, she resembled a very large man or a grizzly bear standing on its hind legs. The creature quickly dropped to four legs and disappeared into the thickets. Friends stopped the car, photographed his footprints and sent the pictures to cryptozoologists looking for Bigfoot.
We found a wide variety of tracks, and some looked especially disturbing. These were the footprints of a two-legged creature leading into the forest in a straight line. I was a little scared when I saw their size. And they were definitely not bear paws, Erica Spink-D'Souza, an eyewitness said.
According to the head of Bigfoot Field Research Group and the host of the program "Finding Bigfoot" on Animal Planet, Matt Moneymaker, forgery or pranking is out of the question.
"The untouched snow surrounding the footprints proves that the footprints are not fabricated by humans," he explains. – The length of the stride exceeds the capabilities of a person trying to move through snowdrifts up to the knee. The traces of the dragging and the depth show that the jumping hare could not have left them. The linear nature of the tracks indicates that it was not a bear."
Ten days after the observation, a group of cryptozoologists from Okanagan visited the scene. They examined the tracks and concluded that a moose could have left them.
"Eyewitnesses could see a large elk looking ahead and mistake her for a humanoid figure," says Moneymaker.
At the same time, he notes that moose tracks are not enough for the final conclusion.
In 2018, it was reported that a resident of the American state of Montana went into the forest and almost died from a bullet from a Bigfoot hunter.
"If I see something that looks like Bigfoot, then I just shoot him," he explained.
Scientist finds polar bear DNA in Bigfoot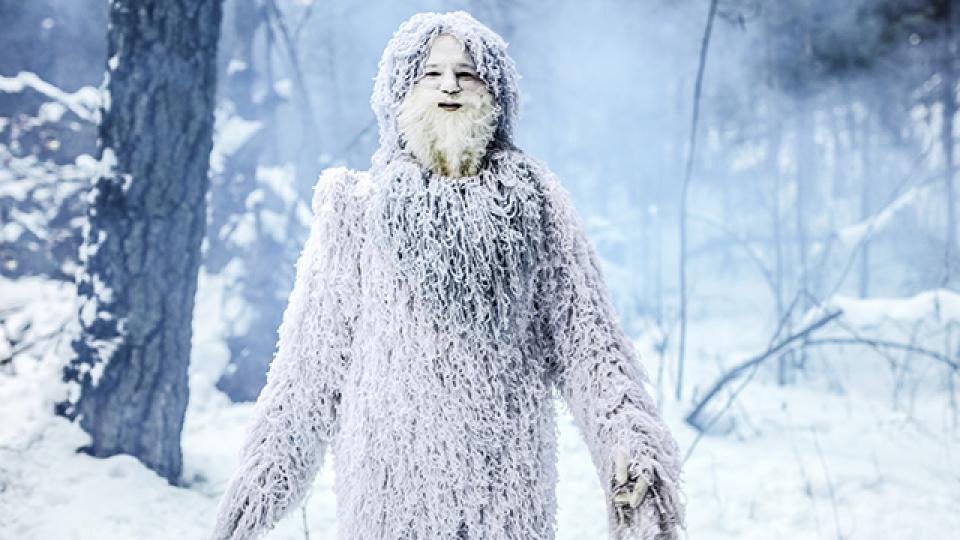 British scientists examined yeti DNA and found a strong similarity to polar bear DNA. For analysis, they took the wool of a creature that was killed by a hunter in the Himalayas 30 years ago.
Brian Sykes, a geneticist at the University of Oxford, examined the DNA of the Bigfoot Yeti and found similarities to the DNA of a polar bear, according to Daily Star.
For analysis, Sykes took the wool of a creature killed by a hunter in the Himalayas 30 years ago, from which they made a stuffed animal. The result showed a match with the DNA of an ancient polar bear that became extinct at least 40,000 years ago. The geneticist suggests that the Yeti is a hybrid of a brown bear and a polar bear that arrived in the mountain range from the Arctic north many years ago. For this reason, it behaves differently from an animal of this species.
Now the professor wants to obtain samples of Bigfoot hair from all over the world in order to subject them to the most difficult DNA tests and continue research in this direction.
In 2019, the FBI released documents revealing the results of analysis of hair and biologic tissue allegedly belonging to Bigfoot. The samples were sent in 1976 by yeti hunter Peter Byrne. Research results showed that they belonged to a deer.
Bigfoot is a large humanoid creature from modern folklore, which is believed to live in forest or mountain areas that are inaccessible to humans. It is believed that it is an ancient hominid that has survived to our time, but scientists are skeptical about the likelihood of its existence. In particular, all cases of its observation or possible traces are explained by hoax or mistaken recognition of animal tracks.
When was the last time a Bigfoot was seen?
In 2020, the appearance of Bigfoot was noted in Australia, the relic forests of Canada, in the west of the USA, in the north of Scandinavia.
In the spurs of the Himalayas, wild hairy people of small stature were seen, resembling a Flores man (fossil dwarf species of people. Also known as the "hobbit" by analogy with the creatures invented by J. Tolkien. – Ed.).
In October, locals informed that in the jungle of Africa, in the Congo region, there is an upright creature similar to a Yeti.
Traces of Bigfoot, his refuge are regularly found in Komi. Yeti visits have recently been reported from eyewitnesses from the Karelian Isthmus and the border zone near Vyborg, where there are dungeons and a huge bunker near an abandoned military airfield.
Strange photo was taken by tourists near Loch Ness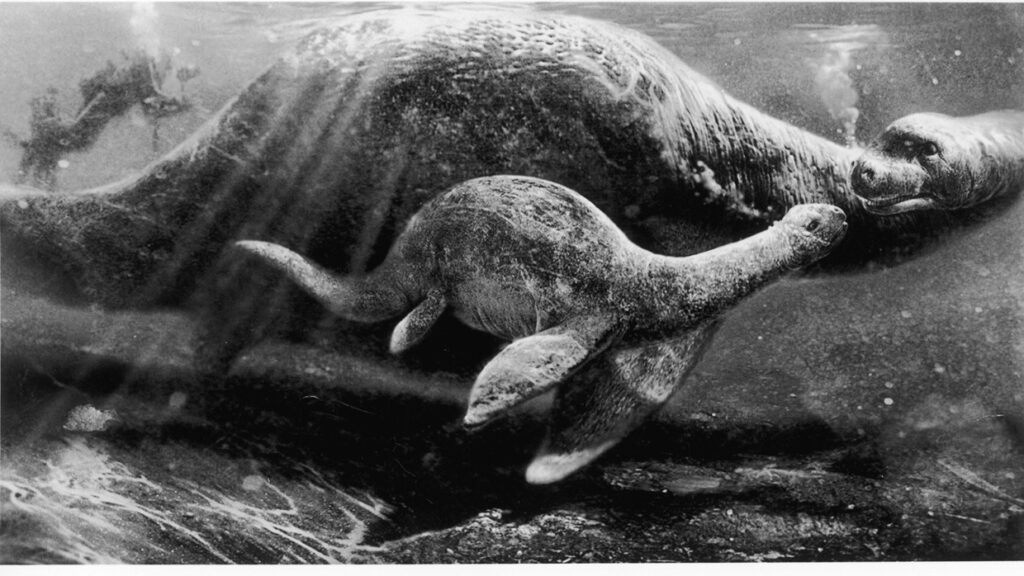 Inverness, December 23. A new photograph of a mysterious creature "the size of a very large seal" in Loch Ness has been announced as another official sighting of the Loch Ness monster.
Tourist Karen Scott, returning from Aberdeen, noticed a strange creature in the Scottish Loch Ness. The woman managed to capture her observation in the photo. At first, Scott took what he saw for a big bird, she admitted to reporters. According to the traveler, while she took out the camera, the mysterious creature managed to submerge itself under the water.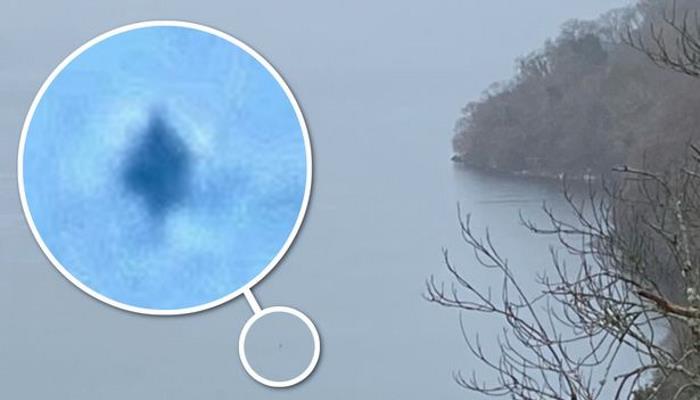 "By the time I turned on the camera on my phone, it was slowly submerged under the water and then reappeared at a short distance," she shared.
Scott and her friend compared the creature they saw to a large seal, but workers at the lake have denied this assumption. According to experts, seals rarely get that far into Loch Ness.
The tourist flow to these places in 2020 was much lower than in previous years due to the coronavirus pandemic, experts studying Nessie noted. Despite this circumstance, during this year, travelers recorded a large amount of evidence of the existence of the Loch Ness monster, scientists were surprised.