Exoskeletons are About to Walk Ford's Factory Floors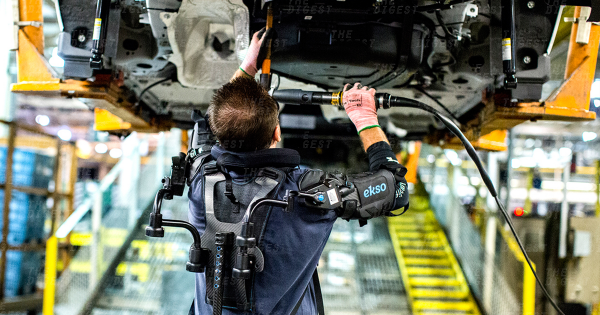 HALF MAN, HALF MACHINE. Full-blown automation may be the future of manufacturing, but we're not there yet. While some machines have taken over the more painstaking tasks on the factory floor, humans still play a vital role in the production line. But often, it isn't easy work. Tasks typically require being on one's feet, and some even involve making repetitive arm motions up to 4,600 times a day or one million times a year. Ouch.
At Ford though, this might all be changing. Exoskeleton use on Ford's factory floors could soon shift into overdrive, according to Engadget.
ENTER THE EXOSKELETONS. In November 2017, EksoVest Exoskeletons, built by Ekso Bionics, were given to workers in two Ford factories. Now ,up to 75 exoskeletons will be distributed to employees at 15 factories across the world. The exoskeletons don't have motors, or even batteries, but provide "passive assistance" in the form of arm support from five to 15 pounds. By giving more arm support the higher a person reaches, the device takes strain off of the arm muscles. If you're not convinced it would make a difference, hold your hand above your head for a few minutes.
WE HAVE THE TECHNOLOGY. This is only the beginning for exoskeletons at Ford. "Today, it's only the passive upper-arm support skeleton that helps with overhead work," Marty Smets, Ford's technical expert of human systems and virtual manufacturing, told Engadget.
Taking one step at a time could lead Ford to other avenues of exoskeleton use within its factories. By establishing systems for the use now, Ford is well positioned to adapt new devices as they become available. "We wanted to focus on one exoskeleton initially, then expand from there as the space grows," Smet said.
Time will tell, but perhaps man and machine can co-exist peacefully after all.
READ MORE: Ford thinks exoskeletons are ready for prime time in its factories [Engadget]
More about exoskeletons at Ford: Ford Pilots a New Exoskeleton to Lessen Worker Fatigue
Mysterious Humming Sound Recorded in Sky over Sweden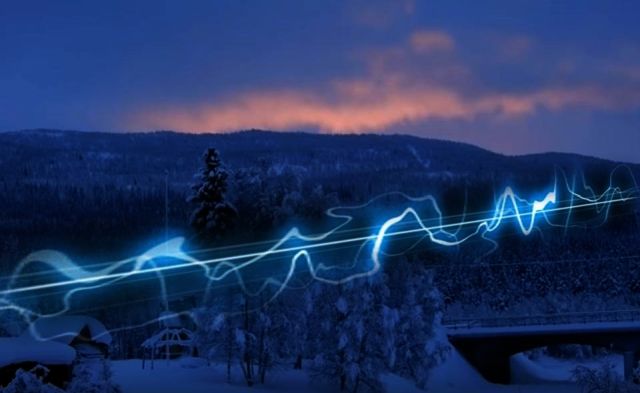 A mysterious humming sound that was said to have reverberated through the air for an astounding 45 minutes was recorded in Northern Sweden back in December.
According to the witness, the humming noise was constant and seemed to almost vibrate the air.
The witness goes on to say "it is usually a very quiet place here. But I'm sure the sound came from the sky or the atmosphere. The sound came from the whole sky. I could not locate if it came from north south east or west. it filled it all. Strange it was…."
Could the sound heard by the witness in Sweden may be connected to the larger mystery hum phenomenon heard in different parts of the world in recent years.
Some theories for what may be causing these sounds range from the conspiratorial, such as clandestine military weaponry, air displacement caused by slow-moving huge UFOs to prosaic possibilities involving natural events surrounding the magnetic field of the Earth.
Watch the Trailer for the New Peculiar Children Book 'Map of Days'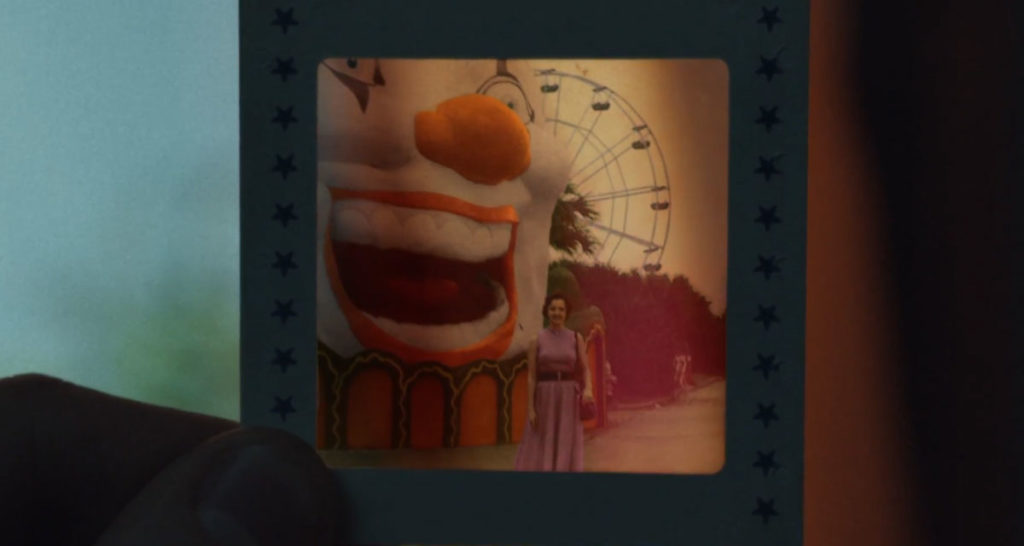 The peculiar children come to America and encounter unimaginable new dangers in Map of Days, the new novel in the Miss Peregrine series from Ransom Riggs.
Jacob uncovers new secrets about his grandfather's double life, leading the peculiar children on a dangerous new adventure in Map of Days, the latest book in the Miss Peregrine's Home for Peculiar Children series by Ransom Riggs.
Map of Days is part of the 2018 Cult of Weird Fall Reading List.
From the description:
Having defeated the monstrous threat that nearly destroyed the peculiar world, Jacob Portman is back where his story began, in Florida. Except now Miss Peregrine, Emma, and their peculiar friends are with him, and doing their best to blend in. But carefree days of beach visits and normalling lessons are soon interrupted by a discovery—a subterranean bunker that belonged to Jacob's grandfather, Abe.

Clues to Abe's double-life as a peculiar operative start to emerge, secrets long hidden in plain sight. And Jacob begins to learn about the dangerous legacy he has inherited—truths that were part of him long before he walked into Miss Peregrine's time loop.

Now, the stakes are higher than ever as Jacob and his friends are thrust into the untamed landscape of American peculiardom—a world with few ymbrynes, or rules—that none of them understand. New wonders, and dangers, await in this brilliant next chapter for Miss Peregrine's peculiar children. Their story is again illustrated throughout by haunting vintage photographs, but with a striking addition for this all-new, multi-era American adventure—full color.
Map of Days hits shelves on October 2.
13 spooky vintage board games to play this Halloween
Battle monsters, ghosts, voodoo curses, boobytrapped mansions, haunted carnival rides, and more with these vintage spooky board games.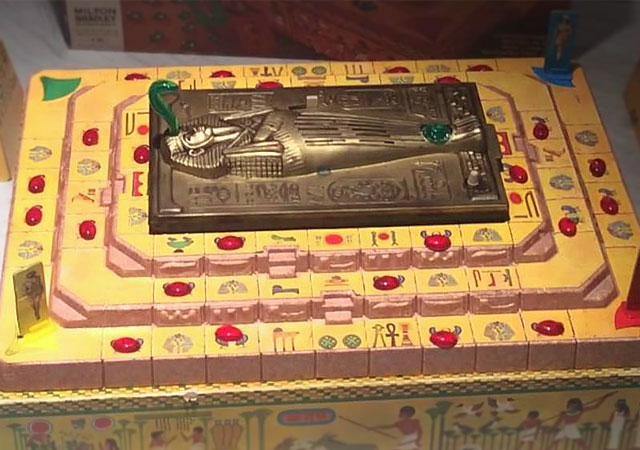 Voice of the Mummy board game
The Ouija board is the only board game known to cause so much fear that people refuse to touch it. But these vintage board games from the 1960s, 70s, and 80s are considerably spookier. We're talking about games where a mummy's voice echos from its tomb, an electronic Deathhead determines if you win a battle against demons or perish, a game where you put voodoo curses on the other players, and plenty of haunted mansions with traps, treasures, and monsters lurking around every corner.
With their eerie box art and creepy themes, these board games will add some spooky fun to the Halloween season without putting your mortal soul in danger.
1. Seance (1972)
Your dear Uncle Everett has died in this rare board game from Milton Bradley. According to the directions, Everett was a spiritualist. He believed his spirit would return from the grave to guide the distribution of his wealth.
Although he left the bulk of his estate to his parrot, players (his nieces and nephews, of course) gather in his creepy Victorian mansion to hold a seance and bid on his remaining possessions of unknown value. Everett's ghostly voice emanates from an actual record player hidden inside the seance table. When everything has been bought, Uncle Everett reveals how much each item is worth, or how much each player owes in taxes.
The player with the most money wins.
"When the game is over and the room is plunged into darkness," the instructions read, "it is said that the image of Uncle Everett may be seen."
2. Ghost Castle (1985)
Based on Milton Bradley's earlier Which Witch? and Haunted House (The Real Ghostbusters board game was also a re-themed version of this), players had to collect ghost card and avoid traps as they made their way up the stairs to close the coffin lid and "lay the ghost."
3. Mystic Skull: The Game of Voodoo (1964)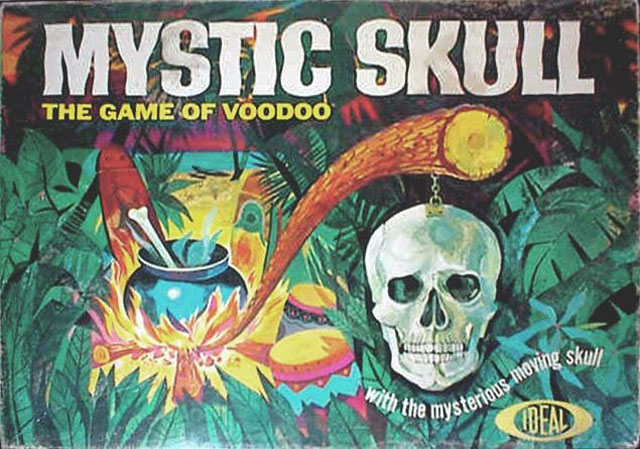 Each player is a witch doctor with a voodoo doll. When you stir the cauldron, the Mystic Skull spins and determines where you will place the next pin in your opponents doll.
4. Escape from Frankenstein (1983)
Players move around Frankenstein's castle looking for the key that matches their color, hoping to reach the laboratory and shut off the power before the monster comes alive.
5. Green Ghost (1965)

The Green Ghost board is on stilts, players can fall through trap doors, there's keys, bat feathers, bones, snakes, ghost children, pets, and it was the first board game to glow in the dark. I have no idea what you need all of these things, but the inclusion of everything creepy means it's obviously amazing.
6. Alien (1979)
Aliens have invaded the Nostromo. Each player is an astronaut trying to make their escape on the shuttle while using their own personal xenomorph to eliminate other players. While it may seem tempting, please refrain from laying eggs inside your opponents.
7. Ghost Train (1974)
Based on the Ghost Train amusement park ride, this game simulates the experience by including sudden and jolting changes of direction, dead stops, getting stuck, and mechanical ghosts. I'm keeping my fingers crossed for the expansion pack where you have to buy tickets, wait in line, and exit the ride feeling like you got seriously ripped off.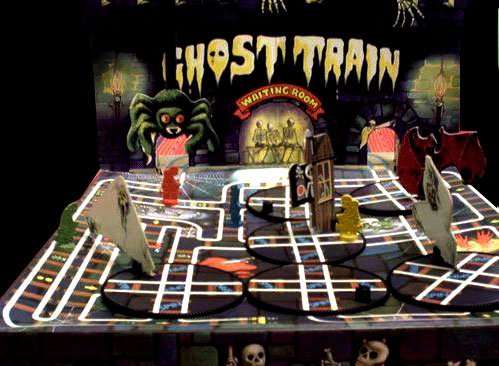 8. Mystery Mansion (1984)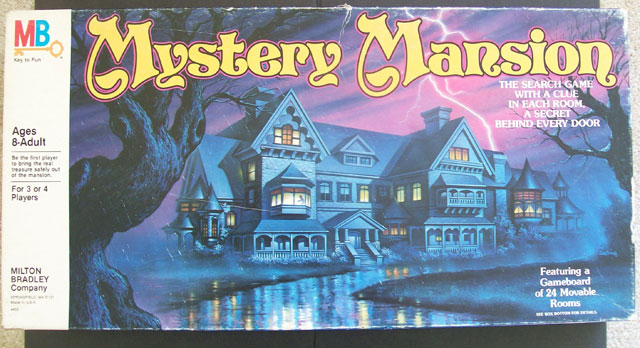 Roll the dice and search for clues as you build a Victorian mansion room by room in hopes of finding a treasure chest filled with gold and jewels rather than cobwebs and dust.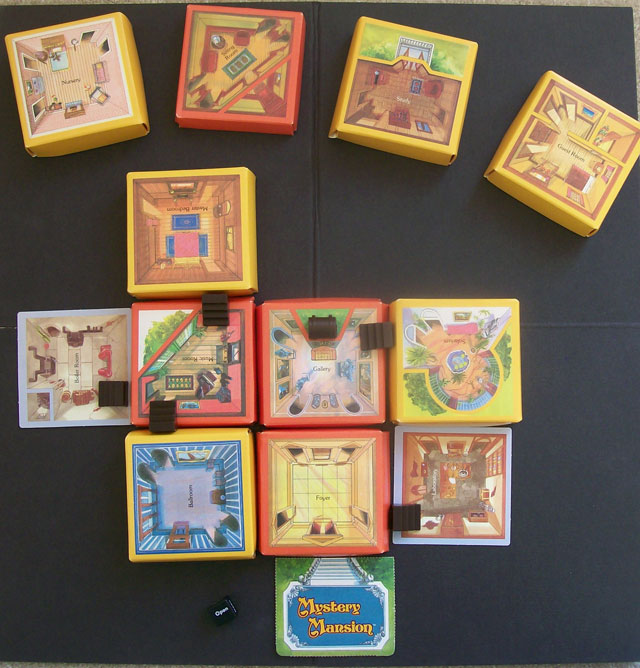 9. Voice of the Mummy (1971)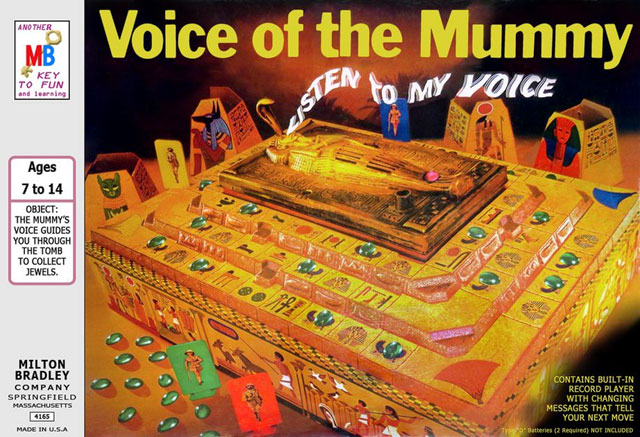 The precursor to Seance, Voice of the Mummy also has a record player inside. The mummy doles out instructions while players race around the three levels of the sarcophagus collecting gems. All the fun of looting tombs without all those pesky death curses.
10. Scream Inn (1974)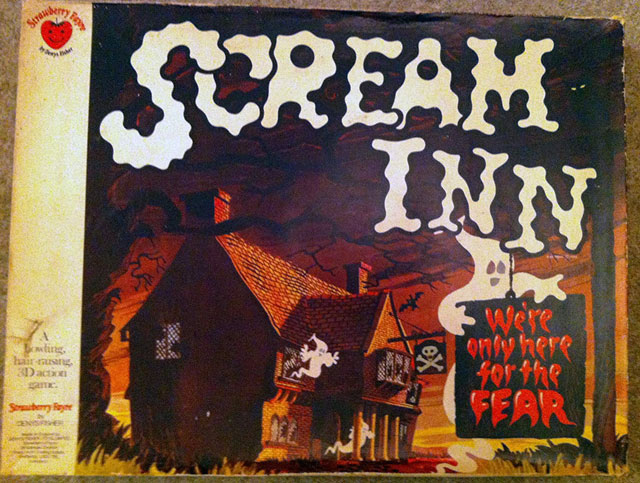 With a slogan like "We're only here for the fear!" this must be the world's first (only?) dark tourism board game. Players spin the wheel and try to get all of their pieces out of the haunted inn without disturbing a ghost.
11. Superstition (1977)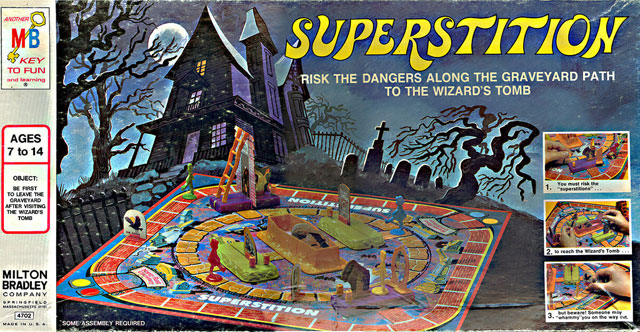 Players wander around a cemetery trying to reach the Wizard's Tomb, but the graveyard is full of rubberband-powered traps with superstitions like a black cat and a broken mirror that may fling your piece off the board.
12. It from the Pit (1992)
Players have to dash for the treasure chest while a giant green mechanical monster tries to pull their tiny plastic explorers into the pit full of bubbling green goo.
13. Horror House (1986)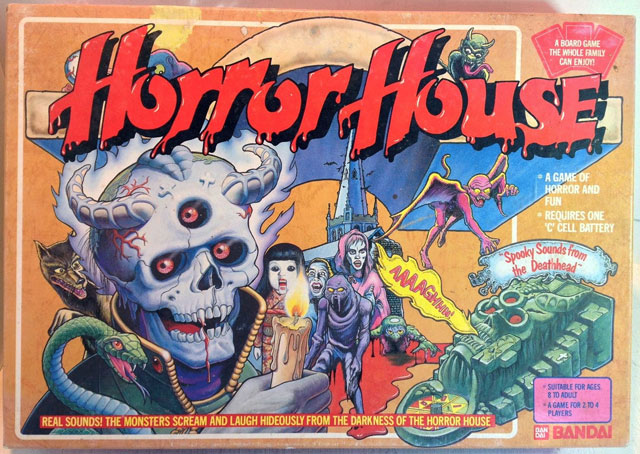 Face off against 45 monsters from around the world (including the dreaded Umbrella Monster!) in this electronic board game from Bandai. Players move through the house fighting these monsters while the Deathhead Roulette determines the outcome of each battle. The demons scream if you win. If you lose, a wicked laugh emanates from the Deathhead.
Be careful with this one, though. Bandai recommends you never play alone.
Which of these spooky board games was your favorite to play when you were young? Let me know in the comments below.