Exorcists go online as Vatican faces mounting demand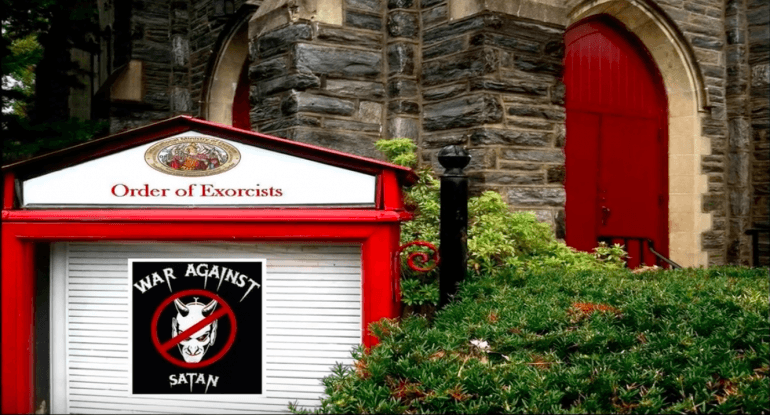 YouTube Screenshot of the Order of Exorcists
Tyler O'Neil
PJ Media
As Italy has experienced a massive explosion in demand for exorcisms, an independent organization offers demon-busting services in 24 countries that can be ordered online.
The Order of Exorcists has an easily accessible "Contact Us" form to request an investigation and an exorcism.
The family or person needing help – please make the request via our "Contact Us" form on this page. Please include all the details about the situation including the names of people within the household, what kind of help they are looking for, and complete contact information.
The order undergoes an extensive multi-week process to ensure that demon possession or paranormal activity is involved, and then to perform the exorcism.
Once the information is received we will start the process by contacting our members in that area where they would form an "Investigation & Assessment Team." This would be the first stage of the process which can take about two or three weeks. Then one of our team members would make "first contact" and set a date for the Investigation & Assessment. Our team will collect all evidence, including documentation such as photos, videos, medical and psychological reports. One of our exorcist clergy members is a medical doctor. He would review the medical reports and submit his findings and recommendation to the Chief Exorcist. This would be the second stage of the process which can take up to a month. If the evidence shows an exorcism is needed, a priest would be assigned for the exorcism.
The Order of Exorcists site presents one in-depth example of an exorcism, which it refers to as "EXORCISM CASE NUMBER: 2272182." The exorcist in question himself narrated the tale, explaining that a man stepped out of the darkness saying, "What are you doing here? You have no business in this neighborhood," and then disappeared.
He saw shadows moving along the walls, and heard sounds of a woman screaming. Outside the room, he heard "screaming and objects smashing against the walls from outside the room."
"As I entered the room, the possessed was sitting on the floor with a comb in her hand, scratching and cutting herself with the comb, while screaming and laughing at the top of her lungs. Her stepfather and mother helped me to place her on a mattress that was laying on the floor. She was only twenty years old, but appeared wrinkled like she was over hundred [sic], had a gray pallor, and a horrible stench," the testimonial read. He wrote that the girl had ripped her hair out and had deep cuts that did not bleed. Her fingernails were embedded in the walls.
"I began the exorcism ritual and asked the demon to identify himself," he recalled, then the mother had a heart attack. She died on the way to the hospital. After getting her to the hospital, he reentered the room, where "the temperature dropped thirty degrees."
The exorcist wrote that the possessed taunted him, saying "Hell is waiting for you and I know how to take you down. Do you want to die, die, die? I'll kill you now!"
"At one point her body began to raise from the mattress," the man recalled. "I commanded the demon to identify himself. After the fifth day he finally identified himself as 'Eligos', which means 'Great Duke of Hell'. With the command to free this soul in the name of our Lord Jesus Christ, she was finally free." The exorcism took 10 hours a day for 4 days.
The site features many videos, mostly featuring pictures of Archbishop Ron Feyl and his team, a newspaper the Order of Exorcists published, and various photos of possession with music.
The organization published this video last year.
While unaffiliated with the current Catholic Church, the Order of Exorcists announced that it is "affiliated with 26 jurisdictions, 25 parishes, and 60 lead exorcist investigators in 18 US states and 24 countries."
They offer services to "anyone with demonic issues, free-of-charge, who are experiencing symptoms of demonic possession, demonic infestation and/or house disturbances, including evil spirits, demons, and demonic hauntings; the Order of Exorcists should be your last call for help" (emphasis added).
The Vatican may not be able to partner with the Order of Exorcists, but the independent organization is out there, and it should not have a better request form than the Catholic Church's official partner.
People of the shadow: what do the mysterious shadow creatures want from us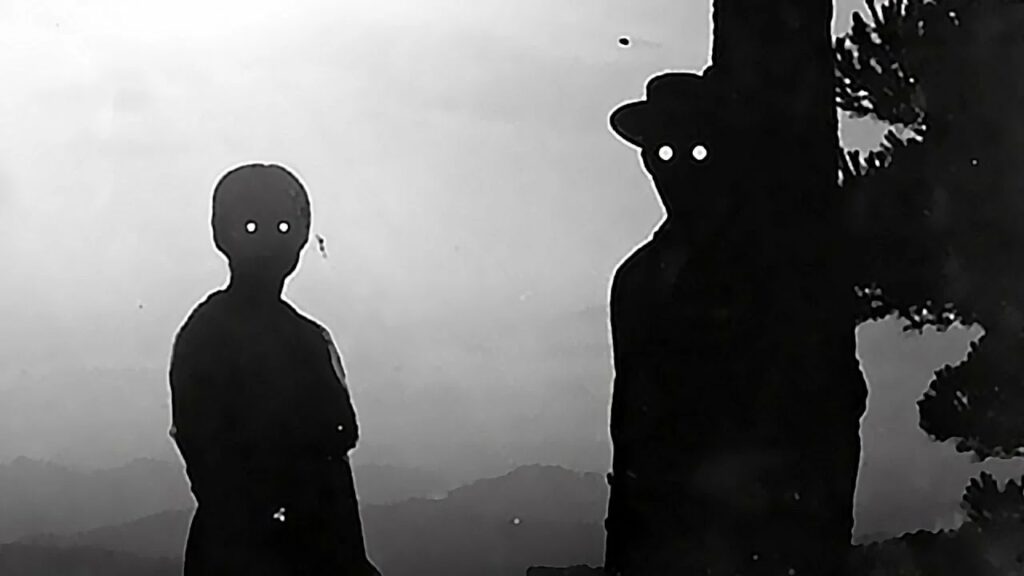 Shadow creatures are neither ghosts nor people, and we know these creatures as shadow people. It seems that the "shadow" know about our location and want us to feel fear or even panic in their presence.
People-shadows or shadow people are paranormal dark barely visible silhouettes known to mystics for a long time. They look like dark humanoid creatures or barely noticeable ghosts, often seen only with peripheral vision. Witnesses claim that shadow people only catch a few seconds, eyewitnesses also say that they looked into the eyes of shadow people and their eyes shone with a red light, like demons.
Shadow people can take different shapes and sizes: look like full-fledged people or even like animals. But most often these are thin tall strange figures. Be that as it may, they appear only for a moment, quickly evaporating into the air. Unfortunately, they can harm humans, which was proven in 2013.
The video posted on the web had confirmation of the existence of a shadow man who was visible for over a minute! An unknown silhouette knocks down a man walking down the corridor and drags him across the floor for several seconds. After some time, it also suddenly disappears, releasing the person. As it became known, the building where the striking phenomenon was filmed has complaints from tenants who more than once meet paranormal events in their home.
There are very few known cases though of adverse events caused by shadow people. In most cases, they appear or disappear as soon as they are found.
Shadow creatures can be spotted out of the corner of your eye. Some people who saw them or knew about their presence say that they are alien creatures, slipping in and out of our field of vision. In the eyewitness accounts, the observation of the recurrence of shadow manifestations is especially often mentioned.
Whether they are an elusive race that has always coexisted with us is an interesting theory suggesting that these creatures are frequent guests in our lives.
Paranormal researchers consider shadow people to be malevolent supernatural entities. Perhaps shadow people will not cause physical pain, but they can affect you emotionally, for example, cause fear – this gives them energy.
Skeptics and scientists believe that shadow people are optical illusions or hallucinations that appear under the influence of drugs or physiological changes in the body. When the left temporo-parietal brain is stimulated, these strange images are created.
Often the appearance of these shadows is inextricably linked with sleep paralysis, when a person is, as it were, between sleep and reality. Scientifically, this is called hypnogogy. Hypnogogia is called "the phenomenon of the face in the dark" for such hallucinations.
All eyewitnesses, regardless of where they live, talk about the same sensations in the presence of shadow creatures. Fear is a cold feeling that overcomes a person at this moment.
Some people say they even saw the eerie red eyes of these dark personalities that momentarily appear anywhere and demonstrate the ability to walk on the walls of enclosed spaces, which defies the general laws of physics.
Whoever they are, they feed on human energy, emit bad vibrations and give negative emotions. We do not know how they got into our dimension, about the purpose of their mission and how they affect the human essence. The main thing is to stop feeling fear in their presence and not to "feed" anyone with your precious energy.
Ghost hunter told how to summon spirits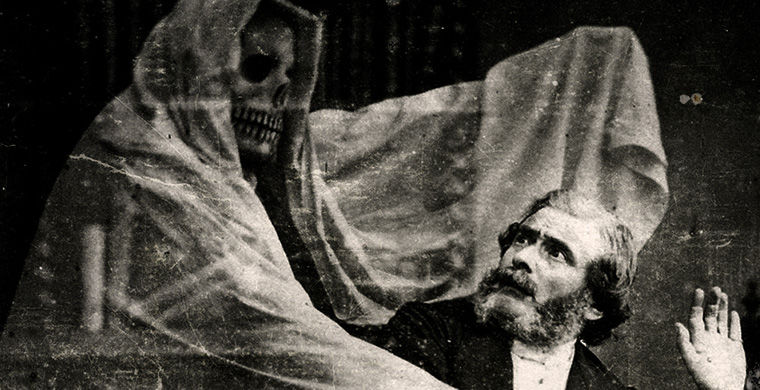 A ghost hunter explained how to summon ghosts and when is the best time to do it according to The Daily Star.
Jade Capasso explores hotels, inns, historical places to allegedly reveal the spirits and ghosts that are present in them. She shares her discoveries on the YouTube channel Ghost Club Paranormal. The girl is sure that you can also talk with spirits.
The 28-year-old ghost hunter is confident that you can talk to ghosts and spirits using a voice recorder. A particularly good time for this, according to her, is the eve of All Saints' Day – Halloween.
"I think there is more activity during Halloween. More people believe in the other world, "she said.
She recalled that Halloween pumpkin is an invariable attribute and symbol of the holiday. People decorate their home with funny, scary, and sometimes even terrifying faces.
"I'm sure there will be more sessions and many will use Ouija boards," she says.
To connect with the "other world", you can go to a famous haunted place, says Kapassa. She also recommends checking your home for ghosts.
To hear a ghost, the girl recommends using special equipment. 
After all, ghosts, she said, emit sounds at ultra-low frequencies that are not perceived by the human ear. You can hear them, as she notes, only on audio recordings.
The girl says that you need to leave the digital voice recorder in a room where paranormal activity is observed all night, or ask questions and wait for an answer.
"Ask questions, and who knows, you might hear a disembodied voice answering you," says Jade.
According to her, there is no need to rush, because the spirits must be given enough time to respond.
"You probably won't hear them in real time. But if you listen to the recording, you might hear someone from the underworld, "she said.
A photographer took a picture of an old house, but did not know that a woman lived there. No wonder – you can only see it in the photo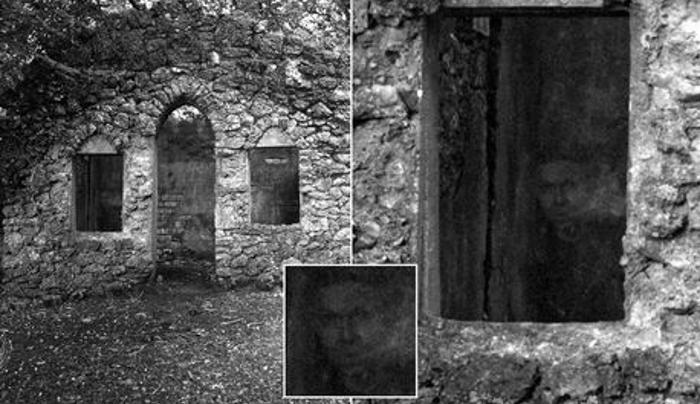 A Scottish resident took a photo of an abandoned building, and then could not believe his eyes when he looked at the finished photograph. From there the woman's face was looking at him, but the man is sure: there was no one in the ruins of the house. Finding an explanation for what he saw was not easy.
A photographer from Scotland, who wished to remain anonymous, decided to arrange an unusual photo session, Unilad writes.
His choice fell on several abandoned buildings that are located in one of the parks in the North Ayrshire region. After taking a couple of pictures, he went to the studio to print them, and then looked at the finished result.
Mysticism often happens in abandoned buildings , and the case with a man was no exception. In one photo, the Scotsman saw the ghostly silhouette of a woman looking at him from a window. However, the man assures that there was no one in the building, and he was alone in the ruins.
During the shooting, I did not feel anything unusual or anything otherworldly.
Despite the fact that the woman's face looks intimidating, he is glad that he managed to capture it. Moreover, the hero of the story shared the frame with all friends who adore mysticism and riddles.
I'm happy that I was able to capture something that looks like a ghost. I am even proud to be able to show photos to people who love riddles.
Many people, according to the photographer, are inclined to believe that this is a ghost, who love to talk to children so much, although the author of the picture himself is in no hurry to draw conclusions. He even looked at the frame under a microscope, but never came to the truth.
You can, of course, speculate, but the human brain makes us see familiar traits everywhere, especially if we look at them long enough.
Moreover, the photographer, according to him, does not really believe in ghosts and other mystical phenomena.
I don't like the term paranormal. As for ghosts, I don't know if they exist. I don't even know how to define them. What is it? Energy?