Exorcism of Douglas Deen: The True Story Behind "The Exorcist" Movie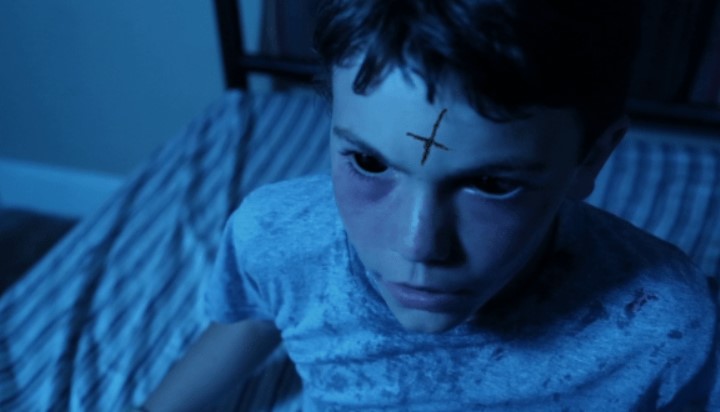 In January 1949, the Deens were disturbed by scratching sounds coming from their walls and ceiling in their home in a Maryland suburb of Washington DC.
They believed they had rodents and called in an exterminator who found no evidence of the critters. Although he tried to get rid of the animals, the noises only became louder. Then, there were noises like someone walking in the hall with squeaky shoes. At times, furniture and dishes moved for no apparent reason.
Then, Douglas Deen was attacked. His bed shook and the bedclothes were pulled off. When he tried to hold onto them, he was pulled to the floor.
Finally, the Deens were convinced that they had an evil spirit and asked their Lutheran minister, Rev Luther Schultz for help, according to Guiley and most of the articles I have read. According to, solely to Wilson, the Lutheran minister's name was M. Winston. I use the name that the majority of sources use.
Schultz tried to help. He said prayers for Douglass and asked the thing that possessed the boy to leave him alone in the name of the Father, Son and Holy Ghost.
The terrifying events continued and the boy could not sleep. In February, the Rev. Schultz invited the boy to spend the night at his house.
Mrs. Schultz spent the night in the guest room and Douglass and Schultz were going to sleep in the twin beds in the master bedroom.
Schultz heard Douglass' bed creating, then felt it. It was vibrating. The boy was awake, but lay very still.
Schultz suggested Douglass sleep in a heavy arm chair and kept watch. The chair moved backwards several inches. The minister told Douglass to put his legs on the chair, giving it his full weight. The chair continued to move until it ran into the wall.
The chair began to turn, in surreal slow motion until it dumped Douglass on the floor. He was not hurt. Schultz noticed that the boy appeared to be in a trance and had not tried to get out of the slow moving chair.
The next day, Schultz persuaded to have Douglass treated at a mental health clinic. The boy acted wildly and the words, "Go to St. Louis," appeared on his chest. The color was red, like blood.
Douglass' favorite aunt lived in that city, so he was sent to the St. Louis Hospital. The family thought it would be good for him. Then, he exhibited symptoms characteristic of possession. He drooled steadily and coughed up phlegm. Scratches appeared on his arms.
It was decided to exorcise the boy. For 35 days, three Jesuit priests and an Episcopal priest and a Lutheran minister performed at least twenty exorcisms.
Douglass' body would jerk violently. He had supernatural strength and spat in the exorcists' eyes. The attacks abated and, after he returned home, they disappeared.
Father Walter Halloran, a Jesuit Priest and the last living exorcist who performed the rite on Douglass, died on March 9th of this year. According to what he said during an interview, Father William S. Bowden asked him to help with the exorcism. It was performed at Alexian Brothers Hospital.
The boy would get violent and the elder priest needed someone strong to help him. One day, Douglass, in a violent fit, broker Father Halloran's nose.
According to Wilson, the boy replied to the rite of exorcism in Latin. This could have happened. I have not read this in other accounts. It is Wilson's reasoning as to why the boy could speak in Latin that I have a problem with.
According to this author, Douglass could have unconsciously picked up the language at "mass" at church. He wrote that the parents appealed to their Lutheran minister for help. Lutherans do not have mass and they do not and did not, in 1949, conduct services in Latin. According to all accounts I have read, the boy was Lutheran.
Schultz contacted J. B. Rhine was the director of the Parapsychology Laboratory at Duke University. Rhine and his wife, Louisa, also a parapsychologist drove to Washington to talk to Schultz about the case. By this time, the phenomena had ceased, so the Rhines could not make personal evaluations.
The Deens, the Rev. Schultz and the exorcists were convinced Douglass was possessed. Rhine differed. He believed that the boy was expressing his unconscious ability to affect matter, PK, psychokinesis, the ability of the mind to affect matter which is the phenomena that occurs in poltergeist cases.
It is possible that Douglass could have been a human agent poltergeist. The second and third stages of possession, infestation and obsession are poltergeist activity.
The trances, coughing up of phlegm and drooling are characteristic of possession. And, if Wilson is correct about the boy speaking in Latin, speaking in unknown languages is also characteristic of possession.
This secret organization hides the "anomalous phenomena"
The SCP Foundation is a secret organization commissioned by world governments to contain and study anomalous entities, objects and phenomena that defy natural laws.
SCP refers to the acronym for Special Containment Procedures (Special Containment Procedures). If some of these SCP objects are left uncontrolled, they can pose a threat to humans, or at least to normal perception of reality.
The existence of SCPs is kept secret to prevent massive panic and related chaos that prevents humanity from performing its common tasks.
When a phenomenon is discovered, the SCP Foundation deploys agents to collect and transport the phenomenon somewhere in the Foundation, or to contain it at the location of its discovery if transportation is not possible.
Once contained, the phenomena are studied by Foundation scientists. Foundation-acquired prisoners (referred to as 'Class D' personnel) are used to interact with certain phenomena due to the danger they pose.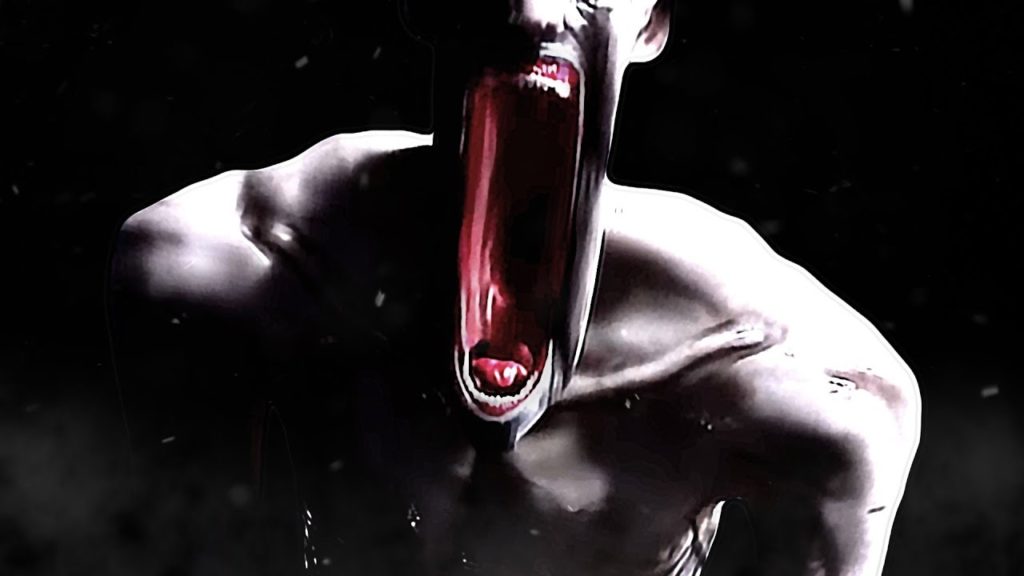 The Foundation maintains documentation of special containment processes for all phenomena in its custody. These documents describe the phenomenon and include instructions for keeping it properly contained.
Since 1992, the SCP Foundation has maintained containment procedures for over 2000 phenomena, and new procedures are often added.
This foundation was born on the Internet, where thousands of state secrets were released that supposedly should never have been disclosed.
As long as society lives in "peace," this organization may struggle to contain what we don't know and push these things away from the environment.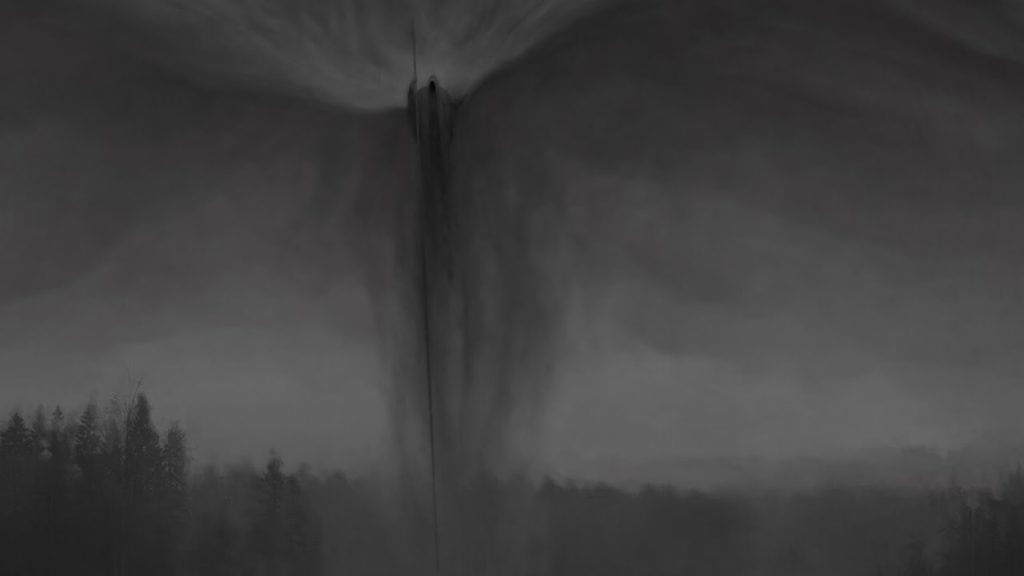 It is said to have, at least on the web, an archive full of non-fiction stories that certain people live outside and inside the premises of this organization. In addition, from the testimonials of scientists who conducted tests to find out the origin of entities and objects. And that has possibly been happening for a long time, and not as they say, since the beginning of the century.
Perhaps it is a very old secret society, where people and aliens alternate, which can broaden the knowledge that in our world, situations occur that cannot be controlled by human society.
What do you think? Do you think there are paranormal and mysterious phenomena that should not be seen by us humans?
Fright night on A&E channel on October 30th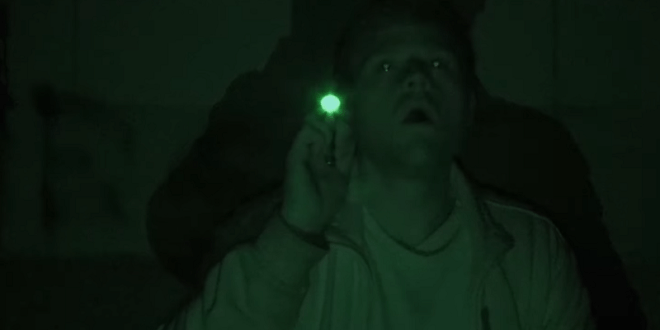 If you live in the United States and your getting into the Halloween mood early then check out A&E Channel on October 30th for a night of Ghost Hunting.
First off at 8pm ET/PT, A&E embarks on the longest continuously filmed paranormal investigation in television history with "World's Biggest Ghost Hunt: Pennhurst Asylum."
Watch Paranormal investigators Ali Horrick, Katie Burr, Zak Heino, Max Baumle and Austin George as they investigate one of the most haunted places in the U.S in this 2 hour special.
You can read more about the show here in a post I wrote earlier this month.
Then at 10pm ET/PT, the highly anticipated season one finale of "Ghost Hunters" finds the team, Grant Wilson, Daryl Marston, Kristen Luman, Brandon Alvis, Mustafa Gatollari, Brian Murray and Richel Stratton, capturing compelling evidence of a figure lurking inside an abandon 19th century hospital in Texas.
When Demons Get Into Our World
An exorcism is a religious practice of removing demons or other possessing spirits from a person or place. Ridding someone of a diabolic possession is not always an easy process, but many believe it is necessary for the safety of the victim and those around them.
Exorcisms have been practiced for thousands of years and across several major religions, including: Hinduism, Islam, Judaism, and, of course, Catholicism.
Exorcism in Catholicism
Though called by a variety of names, the ritual of exorcism can be found in nearly every form of religion. However, it is most often associated with the removal of demons in Christianity; specifically in the denomination of Catholicism. Catholics believe that the power of Jesus Christ provides priests with the power to expel evil demons.
Baptism, blessings, and the cleansing Prayers of Deliverance can be considered forms of exorcism in the Catholic faith, but Major Exorcisms are what we typically associate with the word.
This form, also known as the Rite of Exorcism, is considered when a powerful entity has taken control of an individual. This rite can only be performed by a priest, or with the permission of a Bishop.
Identifying the Possessed
Demonic or spiritual possession can display itself in many ways depending on who, or what, has actually taken hold of the host. Most signs are quite similar to what we associate with mental disorders like schizophrenia, but escalate much quicker and are accompanied by events or characteristics that can only be considered paranormal.
Some symptoms of possession are:
– Sudden hair or eye color changes.
– Tone of voice switches randomly from very high to very low.
– Speaks in tongues, or languages they've never learned.
– Ability to move the body in unnatural or humanly impossible positions.
– A sudden aversion to all religious objects, practices, or materials.
– Exhibits extreme rage along with superhuman strength.
– Recants past events they've never heard of as if they were there.
– Ability to read the thoughts of those around them.
– Levitates at will or during sleep.
Due to advancement in medicine and many tragedies that have occurred during exorcisms, an extensive investigation is now required before an exorcism will be performed. It's essentially a process of elimination to determine if the person is truly possessed by a spiritual being or not.
A priest will enlist the help of a psychiatrist, medical doctor, and Church-appointed paranormal expert to determine if the symptoms can be explained by mental illness, a medical condition, or fraud. If the investigation concludes that the individual is truly possessed, then an exorcist is appointed to the case.
Performing the Rite of Exorcism
The appointed exorcist dresses in this surplice along with a purple stole, and makes his way to the victim. He then begins the ritual by speaking a series of statements, prayers, and appeals.
These can be divided into two groups: Those in which the priest asks God to free the subject from the demon, and those in which the priest commands the demon to leave by the name of God.
The priest will perform various actions at specific times during his recitations, such as: laying his hands on the victim, splashing holy water on everyone in the area, clasping or hold up a holy relic, and making signs that signify the cross on himself as well as the victim.
All of these things are repeated until the demon has been expelled, or the priest has exhausted all options.
Most Famous Exorcisms
Though there have been many documented cases of exorcisms, there are a few that stand out.
The Exorcism of Ronald Doe
Upon the sudden death of his aunt, a teenage boy attempted to communicate with her through Ouija board. Soon after, many strange things started occurring around him. When no one could explain the events, two priests were called to help.
During multiple exorcisms performed on him in 1949, the priests witnessed his bed shake violently, various objects flying around the room, many words appearing in wounds on his body, and the boy speaking in a guttural tone.
Once the 30th rite was completed, everything suddenly stopped and the boy had no memory of the previous events. Though given the pseudonyms Ronald Doe and Ronnie Mannheim, the boy's true name was never released. The diary kept by one of the priests was adapted into the film and novel, The Exorcist.
The Exorcism of Anneliese Michel
A German Catholic woman named Anneliese Michel, initially thought to be suffering from depression, began hearing voices that told her she was damned. Over time she developed seizures and became intolerant to many things related to her religion, like walking past a crucifix or drinking holy water.
After psychiatric treatment and medication showed no improvement, her family turned to the church for help. From 1975-76 over 60 exorcisms were performed, some lasting as long as 4 hours.
She died in her home on July 1, 1976 from malnutrition. Her case has been considered a misdiagnosis of mental illness, negligence, and abuse. The films of Requiem and The Exorcism of Emily Rose are based on her story.
Ossett murder case of 1974
In the British town of Ossett, a man by the name of Michael Taylor expressed that he felt evil within himself. He began to verbally lash out in his Christian Fellowship Group, and his erratic behavior escalated even after an absolution was performed.
A priest and a group of Methodist clergymen were eventually called in to carry out an exorcism. The rite lasted for many hours from October 5th to 6th in 1976 and those involved claimed that at least forty demons spoke through him.
When they were all too exhausted to go on they allowed him to return home, though they feared that at least three demons were still present. A few hours later, he was found in the street covered in blood. He had murdered his wife; tearing her face off with his bare hands.
Exorcisms are protected under the first amendment in the US and still preformed throughout the world today. In fact, the many films related to them have caused a sharp increase in the number of exorcisms being requested.
However, only a handful of priests have been given the ability to perform them and less than 1% of all requests are granted. Whether you believe in possessions or not, the need for exorcisms has been around for a long time and will probably be around for many years to come.