Ex-Satanist Details Illuminati Spiritual Plan
The goal of Satanists is to  eventually have demonic spirits materialize in the guise of benevolent beings. According to a former Illuminati, they will use rituals, dimension portals and blood sacrifice to make this happen.
Marcos writes:
"Why would the elite spend hundreds of years studying these rituals, gematria, numerology, etc? Why do some spend their whole lives studying this crap ?  If it didn't work at all, they would just get tired of it and go spend their millions in Monaco.
Many witnesses say spirits really appear. I personally know people who have seen and even talked to them. Many are very down-to-earth people (a software engineer for eg).
We live in world where people worship a wall where water has formed an image of Mary or a toast with the face of Jesus.
I wonder what would happen if these spiritual apparitions become commonplace. People wlll need another explanation apart from the one given by the media, about the benevolent aliens.
[Editor's Note: I reserve judgement and present this information for discussion. I don't agree that meditation and opening of chakras are demonic. I'd like to hear from anyone who can shine more light on the subject matter of this article.]
by Marcos
(henrymakow)
A recurring theme in TV and movies is the concept of portals that send travelers from one dimension or universe to another.
For example, "Stargate" presented this concept as well as aliens and spiritual ascension.
Even the Smurfs wait for a specific celestial alignment in order to open a portal to our world.
A book, Rastros do Oculto, from Brazilian author, Daniel Mastral, may explain the recurrence of this theme in the media.
Mastral used to be a high ranking Satanist, bred specifically to lead the group in Brazil, but instead he turned to Christ and became an evangelical.
In the book, he states that occultism, magick and Satanism seek the opening of portals and communication with evil fallen angels, or demons.
The accumulated esoteric knowledge of the ages was passed down by demons in the form of rituals, in order to open these portals and alienate people from God, assuring their damnation. Misery likes company.
The author tells us that in Ancient Egypt, Satan promised an alliance to a few. These people, who became the Mystery School members, are known as the Brotherhood of the "Children of the Fire".
According to Mastral, there are two kinds of portals: portals to the body and portals to Earth.
PORTALS TO THE BODY
Portals to the body allow demons to interact and control humans.
The most basic ritual is channeling, where a medium lets a spirit talk through his mouth, dispensing counseling and commands.
Blood sacrifices, symbols, music, drugs and special meditation permit a higher level of demonic attachment and consequently, more spiritual powers to the follower.
These powers are the classic occult tricks of divination, telepathy (in fact messages delivered by demons), creation of fire, telekinesis, etc. These are not enhancements on the individual, but merely deeds done by spirits to look like the person has "evolved".
Much of the doctrine of chakras and the awakening of the kundalini spirit (total demonization) is in truth opening of bodily portals to demons.
More advanced followers can leave their bodies and perform astral projection, where they move around in their spirits, while their bodies are resting.
In this condition, they can also visit and interact with demonic spirits.
The whole hierarchy in Satanism depends on power and the level of the demon who is "residing" with the person, his protector.
Usually people with long family ties with the occult have the most powerful demons by their sides. Strong demons can indeed inflict disease and create accidents, and fights among satanists are common.
Fortunately, they can't harm true Christians, who are protected by the Holy Spirit and angels from God.
PORTALS TO EARTH
Portals to Earth are more complicated. According to Mastral, reality is comprised of nine dimensions which overlap in space but are separated in practice.
He gives us the metaphor of an elevator. Spirits from more elevated dimensions can go down to lower floors, but no one can go up.
We live in the fourth dimension. Below us there are several powerful demons who have been imprisoned by God as judgement. Lucifer is the only evil spirit to visit the ninth and highest plane.
Some portals are temporary and some, the most important ones, are permanent. Temporary portals depend on exact timing and special alignment of the dimensions, and this knowledge is beyond our science or perception.
That's why occultists obsess with numerology, gematria and astrology; for these are the tools that allow the calculations to be performed in order to profit from the portals to contact high level spirits.
THE NEED FOR BLOOD SACRIFICE
Evil spirits cannot manifest in the middle of Fifth Avenue. They need the strong energy created in blood rituals in order to materialize. But once the ritual ends, they must go. More stable contact can only be achieved through portals.
Permanent portals are the main objective of Satanists (they like to be called children of Lucifér, with stress in the last syllable).
According to Mastral, there are 90 of them, and 72 have been opened by the turn of the century. Nine more have been opened by 2006 and the last the last nine will be in 2013. The exact conditions for the openings of these portals are known only to few witches of the highest rank.
We can expect that they require huge amounts of human sacrifice and psychic energy. A great honor given to a Satanists is to be able to pass through one of these portals and meet demonic powers in their "home turf". In this process, there is a temporal shift, with minutes on Earth meaning hours in the other plane (much like what happens in "alien" abductions).
The opening of these portals is the reason we have seen since the 1950s so many spiritual manifestations such as UFOs, light orbs and apparitions, sometimes in plain daylight.
Satan's hope is that with the opening of the last portals, powerful demons from lower dimensions will be able to come to earth and eventually, interact  with humankind. They will not present themselves as demons, but as benevolent aliens and evolved spirits of light.
HYBRIDS AND DNA
Mastral tell us that some human individuals are indeed empowered by changes in their DNA. This can happen in three ways: demonic sexual spirits (incubus and succubus) can transport semen among humans; a demon possessed man can fertilize a woman, or, very rarely, a couple can pass through a portal and have sex in the other side.
In all cases, the higher energy affects the embryo's DNA in a way that makes it easier for the individual to interact with spirits and be a channel for more powerful  psychic powers.
Normal people can't stand perfect possession from high level demons, the body would die, and that's why channelers are always exhausted after a "session".
The Satanists' goal is to eventually perfect a human who can stand a complete possession from a very high demon and exhibit powers never seen on Earth. This person may even exist today, and he will be the antichrist.
CONCLUSION
Mastral's explanations match what we know about Satanism and Mystery Schools. Even if you don't believe in this weird spiritual reality, you should be very concerned that our globalist elite does, and that they require human blood for their plans.
We live in the age of Alice Bailey's Externalization of the Hierarchy, when centuries-old occult secrets will be revealed. The bad guys know that we know what they are doing, and we should expect open war soon.
However, this is not a material war; it is a spiritual one: we have God on our side and his holy angels to protect us. Mastral himself decided to leave the group when he faced the fact that demons could not touch Christians.
Satan knows he will be defeated, and wants to take as many as he can with him, while deceiving them with the promise of victory over God.
Ultimately, we have to remember Jesus' words: "I am the Way […] none comes to the Father but through Me". God has given us a "portal" to a higher dimension and perfect evolution, through the sacrifice of His Son.
Fortunately, no rituals, sacrifices or slavery from our part is required. That's the secret Satan doesn't want us to know.
–
More Wacky Illuminati Occultism
Reading List from Bill
The Dark Gods, by Anthony Roberts and Geoff Gilbertson is my favorite.
The Demonologist by Gerald Brittle
Ouija The Most Dangerous Game by Stoker Hunt
Messengers of Deception by Jacques Vallee  (but I think he was 'gotten to' later)
The Beautiful Side of Evil by Johanna Michaelsen
The Devil's Web by Pat Pulling
Dark Secrets of the Newage by Texe Marrs
Blood Ritual by Philip de Vier
Wicca; Satan's Little White lie by William Schnoebelen
The New Satanists by Linda Blood
Satan's Assassins by Brad Steiger and Warren Smith
Inside the New Age Nightmare by Randall N. Baer
Satan's Underground by Lauren Stratford
Other Dimensions by John Macklin
Transformation of America by Cathy O'Brien with Mark Phillips (more MKultra mind control presidential sex slaves)
Proof Faster than Light Black Budget Anti-gravity Technology is Real – Everybody should watch this video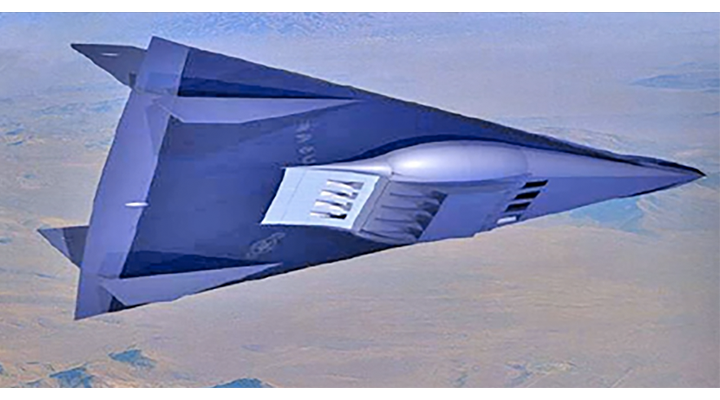 Based on eye-witness accounts and insider information, This video takes the audience through a series of revelations as to how remarkable breakthrough technology, may have been back-engineered from recovered or captured off-world vehicles, enabled aerospace corporations to create a special access only, secret space program and develop a break-away civilization with its own goals and agenda.
We are talking about Special Access Programs (SAP). From these, we have unacknowledged and waived SAPs. These programs do not exist publicly, but they do indeed exist.

They are better known as 'deep black programs. Some of these vehicles are capable of flying at Mach 17 and performing maneuvers that seem impossible.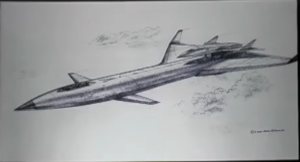 "Very interesting. As a skeptical skeptic, I know the very secrecy of the military can encourage or create wholly made-up stories, or fanciful misinterpretations of observed events.
However, listening to him, he seems like a very good observer. Very articulate and careful in his words. His comments on the Aurora seem genuine. The idea that the Aurora would also be another nuclear delivery device is a bit scary. I agree with him, that the American public should be told if that is the case.
Also, his stories about anti-gravity technology and propulsion are fascinating and genuine, but less convincing. Still not sure how the effects of inertia would be canceled out.
Also, the canceling of the effect of mass would not cancel the effect of air friction, shock waves, and sonic booms. Yet, somehow they were canceled out — so not fully convinced on that."
Lastly, his speculation about the streaks of light being the images of stars from a ship coming out of hyperspace makes no sense. His view of the streaks was from the side. It does not seem to me that you would see the star streaks of hyperspace from a side view.
Finally, if this stuff is so sensitive, how is he able to talk about it? Does the military not care anymore? Is this stuff, once so secret, now being declassified? His story of how he was casually shown hovering craft, in an apparent breach of security, does not seem credible. Way too casual to be believable.
Conclusion – interesting, seemingly genuine, yet enough questions to cause serious doubts" – Craig
Senate Grants A $1 Billion Handout To Save The Failing Dairy Industry
As the modern-day consumer continues to opt for plant-based alternatives to milk, the dairy industry is failing and is now relying on government handouts to survive. I've said it before and I'll say it again, these times are changing!
Last week, the United States senate signed a budget agreement to grant a whopping $1 Billion to the dairy and livestock industries. These funds allocated will be used for programs that are designed to help the dairy industry recover from a long-time slump in dairy prices. The industry has been affected by a number of different factors which include consumer habits and lifestyle.
Over the past several years, we have seen Americans opting towards plant-based alternatives. While we don't know exactly why, we can speculate that it has to do with the growing awareness of the horrors that take place on factory farms, the environmental implications, and more evidence that pasteurized milk from cows is making us sick. Whatever the reason – the dairy industry is failing.
In 2016, dairy farmers across the nation dumped 43 million gallons of unsold milk into manure lagoons, fields and into animal feed. Last year, the surplus of milk hit 78 million gallons as dairy sales have been consistently on the decline. We have seen some larger dairy companies try to adapt to the changing consumer demands, such as Elmhurst Dairy, which has shifted it's gears to nut milks, completely dropping dairy after 90 years.
Danone – a popular brand of yogurt, has now acquired WhiteWave Foods, which is a parent company of popular plant-based brands such as Silk, Vega, Alpro and So Delicious. There is no doubt about it, people are truly waking up. Seeing large corporations like the ones listed above making these types of transitions is very telling.
Change IS Possible
To everyone who remains hopeless and believes that no good will ever happen, nothing will change and that we can't really make a difference, I hope this serves as a big old pile of hope for you. It is one out of many examples that prove that there are things in our society that are changing for the better and that change is absolutely possible. Having awareness is one of the first steps towards creating real change on the planet, and in a large way we can thank the internet for spreading the truth about the dairy industry and what has inevitably led consumers to make more educated, ethical, and health conscious decisions for themselves and their families.
Now the real question is, why is the government handing this money over? Can't that $1 Billion be used in a better way? Sure, dairy farmers are going to have to figure out an alternative, but this is a good sign. Clearly this industry isn't coming back, maybe that money could be used to help the existing dairy farms transition over to more sustainable options.
Still Drinking Milk From Cows?
That's okay, I'm not here to judge, but perhaps this information will open your mind to consider other options? Sooner or later cow milk may not even be an option for you. There is some evidence that shows how raw milk may be beneficial for us to consume, but the cons do outweigh the pros. Not to mention raw milk remains illegal in the United States and Canada, and when there are so many viable alternatives, is it really worth it? Why not save the cow milk for the growing baby calves who need it the most?
Beware Of Synthetic Preservatives & Chemicals
It is important to know that just because something is vegan, or labeled as "plant-based" doesn't necessarily mean that it is healthy. It is important to do your research and choose the brands from ethical companies that use good, wholesome ingredients. As many companies have jumped on the nut milk train, they don't all have the best intentions, and some have done so for the sheer purpose of profit – like so many other companies in the world today. As the consumer, we have a vote in the types of products that are being produced.
Better yet, make your own nut milks. Not only is this a super simple process, but it is much healthier as you get to choose exactly what ingredients are being used. An added bonus is that by making your own, you will be producing much less waste, especially if you buy your nuts in bulk. Essentially, this is a win-win – more healthy, less wasteful and did I mention that homemade nut milks are way more delicious? Try it and see for yourself.

Much Love
Cancer: Busting the Myths – The Mysterious Cancer Microbe
Cancer – it's not what you think it is. Like it or not, cancer has become the 2nd leading cause of death in the US. Sources state that, based on 2012-2014 data, about 38.5% (close to two fifths) of Americans will be diagnosed with cancer at some point during their lives. Yet, despite how deadly it has been, we also know that cancer is a relatively recent disease that seemingly didn't exist (or cause many deaths) 100 years ago. What on earth has happened since then? Why is cancer so widespread? What is cancer exactly? Is there a cancer microbe? Is cancer really terminal? If not, what are the natural solutions?
History of Cancer
Before we embark on the difficult problem of defining cancer, where there are many different and competing theories, let us turn to one thing which is commonly accepted: cancer is essentially a new disease. Yes, it was detected over 2000 years ago, but it was extremely rare. The article Scientists suggest that cancer is purely man-made states:
"Professor Rosalie David, at the Faculty of Life Sciences, said: "In industrialised societies, cancer is second only to cardiovascular disease as a cause of death. But in ancient times, it was extremely rare. There is nothing in the natural environment that can cause cancer. So it has to be a man-made disease, down to pollution and changes to our diet and lifestyle."

She added: "The important thing about our study is that it gives a historical perspective to this disease. We can make very clear statements on the cancer rates in societies because we have a full overview. We have looked at millennia, not one hundred years, and have masses of data."

The data includes the first ever histological diagnosis of cancer in an Egyptian mummy by Professor Michael Zimmerman, a visiting Professor at the KNH Centre, who is based at the Villanova University in the US. He diagnosed rectal cancer in an unnamed mummy, an 'ordinary' person who had lived in the Dakhleh Oasis during the Ptolemaic period (200-400 CE).

Professor Zimmerman said: "In an ancient society lacking surgical intervention, evidence of cancer should remain in all cases. The virtual absence of malignancies in mummies must be interpreted as indicating their rarity in antiquity, indicating that cancer causing factors are limited to societies affected by modern industrialization"."
This naturally leads people to blame things like industrialization, the modern environment and the modern diet as cancer causes, although none of these factors clearly explains why millions of people die every year from a variety of malignancies.
What is Cancer? – The Mainstream Definition
Incredibly for this day and age, we still don't know exactly what cancer is. Although cancer is commonly defined in terms of DNA damage and cellular mutation, these things are the effect of cancer, not the cause or definition of it. The AMA, the CDC, the American Cancer Society and all the other arms of the Big Pharma-Western Medicine conglomerate will mostly tell you that cancer has an unknown etiology (cause). Sometimes they will point out the obvious, that things like tobacco, alcohol, infectious disease like hepatitis, and nuclear radiation will cause cancer, although many spokesmen for these institutions will still deny that things like glyphosate and EMF radiation are carcinogenic. In fact, some people from these institutions used to promote the very things that caused cancer; remember Camel-smoking Western doctors promoting cigarettes as healthy?
Big Pharma-Western Medicine likes to emphasize that cancer has a genetic component. They also use words like "incurable", "inoperable", "hopeless" and "terminal." Notice how these words induce you to feel helpless, victimized and not responsible for your current state of health. If cancer just happens, you've just got bad genes or bad luck, right?
The standard definition of cancer is that it's a large group of diseases characterized by abnormal cell growth (called a tumor or neoplasm) which becomes so out-of-balance that it grows uncontrollably and spreads to other parts of the body. There are 6 hallmarks of cancer:
Cell growth and division absent the proper signals
Continuous growth and division even given contrary signals
Absence of programmed cell death (apoptosis)
Unlimited and unending cell divisions
Promotion of blood vessel construction (angiogenesis)
Invasion of tissue (metastasis)
We All Have Cancer – All the Time
What is highly interesting about cancer is that we all have it – all the time. Your body makes around 50 million cancer cells every day! To put this into perspective, your body contains 30-37 trillion cells, so 50 million is comparatively small. Yet, this goes to show that cancer in and of itself cannot be the major problem mainstream science makes it out to be, since a strong body and healthy immune system overcomes and transforms it daily. Cancer, like any disease, cannot survive in the presence of a strong immune system. The biological terrain must be weakened or deficient in order for cancer to gain a foothold.
What is Cancer? – Alternative Definitions Including the Cancer Microbe
There are theories that hold that cancer is either a fungus or a bacterium. Some people have cured cancer with the strongly alkaline sodium bicarbonate (baking soda), based on the idea that cancer is a fungus that cannot withstand such alkalinity. The Italian doctor Tullio Simoncini has famously cured many patients with intravenous sodium bicarbonate.
It may not be a case of either/or. There is a certain class of bacteria called mycobacteria which spread like fungus (myco means fungus in Greek). What if cancer were caused by a bacterium that acted like a fungus? There have been a handful of brave scientists, doctors and researchers who have had the courage to go against the medical establishment (when the evidence indicated to), risking their jobs and careers to claim that there may be a cancer microbe, and that cancer may be caused by a bacterium. William Russell (1852-1940) was a pathologist in the School of Medicine at the Royal Infirmary in Edinburgh. In 1890 he gave an address to the Pathological Society of London in which he explained that:
"he had found 'a characteristic organism of cancer' that he observed microscopically in fuchsine-stained tissue sections from all forms of cancer that he examined."
He posited the existence of a parasite later called the Russell body. Dr. Virginia Livingston MD was another medical heretic who did further research to confirm the so-called Russell body. In 1970, she named the cancer organism she had detected as progenitor cryptocides (according to her biography progenitor was a pseudonym for "ancestral"; cryptocides is a Greek and Latin word meaning "hidden killer"). Livingston theorized that progenitor had highly variable growth cycles and the ability to adopt a variety of shapes including spindles, rods and cocci. Livingston inspired Dr. Alan Cantwell, and they both wrote books on the topic of the cancer microbe. In this presentation, Cantwell spells out the characteristics of such a germ:
Intra-cellular and extra-cellular (lives inside and outside the cell)
Cell wall deficient (CWD)
By definition, is therefore also pleomorphic (able to exist in many shapes and forms)
It has a "filterable" virus-like growth stage which can't be seen in an ordinary light microscope. This suggests a close relationship with viruses and nanobacteria
More on the Mysterious Cancer Microbe
The ICRF (Independent Cancer Research Foundation) led by Webster Kehr is amassing a heap of very important information on the nature of cancer and how to heal it. In this article, Kehr asserts that cancer is most probably the bacterium called Helicobacter Pylori. He claims that the "evidence that H. Pylori causes cancer is very solid" and lists 4 reasons among many:
It is ubiquitous in the stomach and common in the bloodstream (all humans have some cancer cells at all times),
It is known to be a pleomorphic microbe,
The most effective herb at killing H. Pylori, turmeric, is also the same herb that is most effective at treating cancer,
More than one alternative cancer researcher has come to the same conclusion independently.
The 2nd point that Kehr makes – that the cancer microbe is pleomorphic – was not only known by Livingston and Cantwell. Kehr refers to the research of Gaston Naessens, who went further down the rabbit hole and discovered that the cancer microbe has at least 16 distinct shapes and sizes:
What makes the cancer microbe difficult to detect and eradicate is that it can literally be smaller than a virus or as big as a red blood cell. In the case of the former, it can get inside the cell nucleus and damage the cell DNA. However, according to Kehr, we do know one thing which is very important: the cancer microbe changes its shape and size based on the acidity or alkalinity of the inside of the cell. As the alkalinity increases, the size of the cancer microbe decreases. As the alkalinity decreases (and the acidity increases), the size of the cancer increases. This is not surprising, given the strong relationship between cellular health and alkalinity.
What Causes Cancer?
There are many levels on which to address this question. On one level, you can zero in on specific physical and environmental causes – tobacco, alcohol, infectious disease like hepatitis, glyphosate and heavy metal contamination. On another level, you can look at the role of energetic and non-physical causes such as nuclear radiation, EMF radiation and unresolved and suppressed emotional issues. On yet another level, you can analyze how the immune system was weakened, such that it was no longer able to suppress the development of tumors. On a further level, you can look at the sequence by which a healthy cell gets transformed into a cancerous cell – and it doesn't just happen magically. It has everything to do with the cell input and output.
Many in the Big Pharma-Western Medicine conglomerate, whether out of ignorance or deliberate concealment, attribute cancer to DNA damage. However, this is confusing effects with causes. Kehr writes:
"Everyone has cancer cells in their body, so why does one person never get diagnosed with cancer and another person is diagnosed with cancer? Cancer is almost always caused by the same multi-step sequence of events.

First, nasty microbes and parasites get inside of the organs and make their homes there. These microbes generally come from meat that was not adequately cooked, but they can come from other sources.

Second, these microbes intercept glucose which was headed for the cells in the organs.

Third, these microbes excrete (as waste products) mycotoxins, which are highly acid and totally worthless to the cells.

Fourth, because the cells (in the organs) don't get the food they need (because it has been intercepted), and because they are living in a sea of filth (i.e. mycotoxins), the cells in the organ become weak.

Fifth, organs are made exclusively of cells. In other words, if you took all of the cells out of an organ, there would be no organ. Thus, because the cells in the organ(s) are weak, the organ(s) are weak.

Sixth, because one or more major organs are weak the immune system becomes weak. Actually, the microbes weaken the immune system both directly and indirectly.

Seventh, because the immune system is weak it cannot kill enough cancer cells and the cancer cells grow out of control."
Billions of Dollars … But No Cure
Sadly, Western Medicine neither knows or divulges the big picture of what causes cancer, nor knows how to properly cure it. Even when allopathic medicine "cures" cancer (remission), it has not fixed the root cause, so it is almost certain to return. There are all sorts of charities, fundraisers, pomp and circumstance, with billions of dollars donated to cancer research, but nothing ever seems to eventuate from it. It's no wonder, when you consider that some of these ventures like the Susan Komen pink ribbon charity actually lead unsuspecting women into regular mammograms that cause the very cancer they are supposed to be detecting or protecting against!
Some of these charities also ally themselves with Big Pharma companies that make products (like vaccines) with provably carcinogenic ingredients and adjuvants like mercury and formaldehyde! It's more fakery designed to give the gullible public the impression that someone is trying really hard to "find the cure." Many people have seen through the entire charade, especially as it becomes known that the American Cancer Society has financial ties to Big Pharma companies and radiology equipment manufacturers, and receives funding from the petrochemical industry, the biotech industry (oops, I repeat myself), the cosmetics industry (oops, I repeat myself again) and the junk food industry (oops, I repeat myself a third time). Yes, they are all full of petrochemicals … Western Medicine is Rockefeller Medicine, right?
Meanwhile, what is most probable is that the numerous proven cancer cures are being suppressed under lock and key, just as Dr. Richard Day revealed in 1969 during his sinister presentation.
Toxic Side Effects of Western Medical Cancer Treatments
Western Medicine has 3 main approaches against cancer, all of which have severe side effects: surgery, radiation and chemotherapy. Surgery involves cutting out the diseased tissue however it clearly takes a toll on the body; besides, there is no way to stop cancer just by cutting it out, for it will just come back. Radiation itself is carcinogenic. According to cancer survivor Suzanne Somers, another side effect of radiation is that your body cannot make HCl (hydrochloric acid) again for rest of your life! This means you will not be able to digest properly unaided; in the best case scenario, you would have to take HCl tablets before every meal for the rest of your life. Entire volumes of books could be written about the side effects of chemotherapy. Indeed, calling it a "therapy" is rather generous, given that it is a selection of chemical drugs derived from mustard gas that was used in World Wars I and II as a toxic killing agent.
Kehr writes in the above-linked article that "regardless of what the cancer microbe is, it has been known since the 1930s that one of the best ways to cure cancer is to kill the microbes which are inside of the cancer cells. In this way the cancer cells will revert into normal cells." In part 2, we will turn our attention to the natural solutions, remedies and treatments for cancer (with little to no side effects) – and fortunately there are many such natural cancer cures.
About the Author
Makia Freeman is the editor of The Freedom Articles and senior researcher at ToolsForFreedom.com (FaceBook here), writing on many aspects of truth and freedom, from exposing aspects of the worldwide conspiracy to suggesting solutions for how humanity can create a new system of peace and abundance
**Sources embedded throughout article.
This article (Cancer: Busting the Myths – The Mysterious Cancer Microbe) was originally created and published by The Freedom Articles and is re-posted here with permission.