Ex-Satanist Details Illuminati Spiritual Plan
The goal of Satanists is to  eventually have demonic spirits materialize in the guise of benevolent beings. According to a former Illuminati, they will use rituals, dimension portals and blood sacrifice to make this happen.
Marcos writes:
"Why would the elite spend hundreds of years studying these rituals, gematria, numerology, etc? Why do some spend their whole lives studying this crap ?  If it didn't work at all, they would just get tired of it and go spend their millions in Monaco.
Many witnesses say spirits really appear. I personally know people who have seen and even talked to them. Many are very down-to-earth people (a software engineer for eg).
We live in world where people worship a wall where water has formed an image of Mary or a toast with the face of Jesus.
I wonder what would happen if these spiritual apparitions become commonplace. People wlll need another explanation apart from the one given by the media, about the benevolent aliens.
[Editor's Note: I reserve judgement and present this information for discussion. I don't agree that meditation and opening of chakras are demonic. I'd like to hear from anyone who can shine more light on the subject matter of this article.]
by Marcos
(henrymakow)
A recurring theme in TV and movies is the concept of portals that send travelers from one dimension or universe to another.
For example, "Stargate" presented this concept as well as aliens and spiritual ascension.
Even the Smurfs wait for a specific celestial alignment in order to open a portal to our world.
A book, Rastros do Oculto, from Brazilian author, Daniel Mastral, may explain the recurrence of this theme in the media.
Mastral used to be a high ranking Satanist, bred specifically to lead the group in Brazil, but instead he turned to Christ and became an evangelical.
In the book, he states that occultism, magick and Satanism seek the opening of portals and communication with evil fallen angels, or demons.
The accumulated esoteric knowledge of the ages was passed down by demons in the form of rituals, in order to open these portals and alienate people from God, assuring their damnation. Misery likes company.
The author tells us that in Ancient Egypt, Satan promised an alliance to a few. These people, who became the Mystery School members, are known as the Brotherhood of the "Children of the Fire".
According to Mastral, there are two kinds of portals: portals to the body and portals to Earth.
PORTALS TO THE BODY
Portals to the body allow demons to interact and control humans.
The most basic ritual is channeling, where a medium lets a spirit talk through his mouth, dispensing counseling and commands.
Blood sacrifices, symbols, music, drugs and special meditation permit a higher level of demonic attachment and consequently, more spiritual powers to the follower.
These powers are the classic occult tricks of divination, telepathy (in fact messages delivered by demons), creation of fire, telekinesis, etc. These are not enhancements on the individual, but merely deeds done by spirits to look like the person has "evolved".
Much of the doctrine of chakras and the awakening of the kundalini spirit (total demonization) is in truth opening of bodily portals to demons.
More advanced followers can leave their bodies and perform astral projection, where they move around in their spirits, while their bodies are resting.
In this condition, they can also visit and interact with demonic spirits.
The whole hierarchy in Satanism depends on power and the level of the demon who is "residing" with the person, his protector.
Usually people with long family ties with the occult have the most powerful demons by their sides. Strong demons can indeed inflict disease and create accidents, and fights among satanists are common.
Fortunately, they can't harm true Christians, who are protected by the Holy Spirit and angels from God.
PORTALS TO EARTH
Portals to Earth are more complicated. According to Mastral, reality is comprised of nine dimensions which overlap in space but are separated in practice.
He gives us the metaphor of an elevator. Spirits from more elevated dimensions can go down to lower floors, but no one can go up.
We live in the fourth dimension. Below us there are several powerful demons who have been imprisoned by God as judgement. Lucifer is the only evil spirit to visit the ninth and highest plane.
Some portals are temporary and some, the most important ones, are permanent. Temporary portals depend on exact timing and special alignment of the dimensions, and this knowledge is beyond our science or perception.
That's why occultists obsess with numerology, gematria and astrology; for these are the tools that allow the calculations to be performed in order to profit from the portals to contact high level spirits.
THE NEED FOR BLOOD SACRIFICE
Evil spirits cannot manifest in the middle of Fifth Avenue. They need the strong energy created in blood rituals in order to materialize. But once the ritual ends, they must go. More stable contact can only be achieved through portals.
Permanent portals are the main objective of Satanists (they like to be called children of Lucifér, with stress in the last syllable).
According to Mastral, there are 90 of them, and 72 have been opened by the turn of the century. Nine more have been opened by 2006 and the last the last nine will be in 2013. The exact conditions for the openings of these portals are known only to few witches of the highest rank.
We can expect that they require huge amounts of human sacrifice and psychic energy. A great honor given to a Satanists is to be able to pass through one of these portals and meet demonic powers in their "home turf". In this process, there is a temporal shift, with minutes on Earth meaning hours in the other plane (much like what happens in "alien" abductions).
The opening of these portals is the reason we have seen since the 1950s so many spiritual manifestations such as UFOs, light orbs and apparitions, sometimes in plain daylight.
Satan's hope is that with the opening of the last portals, powerful demons from lower dimensions will be able to come to earth and eventually, interact  with humankind. They will not present themselves as demons, but as benevolent aliens and evolved spirits of light.
HYBRIDS AND DNA
Mastral tell us that some human individuals are indeed empowered by changes in their DNA. This can happen in three ways: demonic sexual spirits (incubus and succubus) can transport semen among humans; a demon possessed man can fertilize a woman, or, very rarely, a couple can pass through a portal and have sex in the other side.
In all cases, the higher energy affects the embryo's DNA in a way that makes it easier for the individual to interact with spirits and be a channel for more powerful  psychic powers.
Normal people can't stand perfect possession from high level demons, the body would die, and that's why channelers are always exhausted after a "session".
The Satanists' goal is to eventually perfect a human who can stand a complete possession from a very high demon and exhibit powers never seen on Earth. This person may even exist today, and he will be the antichrist.
CONCLUSION
Mastral's explanations match what we know about Satanism and Mystery Schools. Even if you don't believe in this weird spiritual reality, you should be very concerned that our globalist elite does, and that they require human blood for their plans.
We live in the age of Alice Bailey's Externalization of the Hierarchy, when centuries-old occult secrets will be revealed. The bad guys know that we know what they are doing, and we should expect open war soon.
However, this is not a material war; it is a spiritual one: we have God on our side and his holy angels to protect us. Mastral himself decided to leave the group when he faced the fact that demons could not touch Christians.
Satan knows he will be defeated, and wants to take as many as he can with him, while deceiving them with the promise of victory over God.
Ultimately, we have to remember Jesus' words: "I am the Way […] none comes to the Father but through Me". God has given us a "portal" to a higher dimension and perfect evolution, through the sacrifice of His Son.
Fortunately, no rituals, sacrifices or slavery from our part is required. That's the secret Satan doesn't want us to know.
–
More Wacky Illuminati Occultism
Reading List from Bill
The Dark Gods, by Anthony Roberts and Geoff Gilbertson is my favorite.
The Demonologist by Gerald Brittle
Ouija The Most Dangerous Game by Stoker Hunt
Messengers of Deception by Jacques Vallee  (but I think he was 'gotten to' later)
The Beautiful Side of Evil by Johanna Michaelsen
The Devil's Web by Pat Pulling
Dark Secrets of the Newage by Texe Marrs
Blood Ritual by Philip de Vier
Wicca; Satan's Little White lie by William Schnoebelen
The New Satanists by Linda Blood
Satan's Assassins by Brad Steiger and Warren Smith
Inside the New Age Nightmare by Randall N. Baer
Satan's Underground by Lauren Stratford
Other Dimensions by John Macklin
Transformation of America by Cathy O'Brien with Mark Phillips (more MKultra mind control presidential sex slaves)
Anonymous has released another video, with this one titled, "This Is Unlike Anything We've Ever Seen."
Anonymous has released another video, with this one titled, "This Is Unlike Anything We've Ever Seen."
It paints a very 'dark' and 'negative' picture of the current human experience, which is one we may understandably feel when we look at current news. But there is something deeper going on here, and this is important to note. We have to focus on not getting so caught up in 'the negative.'
Sometimes are afraid to acknowledge or even know about some of what's happening in our world. Looked at without anything other than the 'bad stuff', this type of exposure can make you feel down and out. But with the right mix of news and information and by looking at it from a neutral place, things can seem very different.
As a result of so much global turmoil, lots of people prefer to take the 'ignorance is bliss,' route, and remain mentally comfortable here during their time on planet Earth.
This Brilliant Animation Exposes The 'Shadow Government' That Controls Our Society (VIDEO)
I can't stop watching this new animated short film, it is absolutely brilliant!
SCROLL DOWN FOR VIDEO
The depth of what writer, producer, and director — Lubomir Arsov — expresses is incredibly profound and explores our world in such a way that it gives me chills.
What I value is not just his ability to expose the insanity of modern society — and this inhumane system — but his awareness that there is a dark insidious presence controlling things in the background.
The fake music industry under the control of the shadow world
Our politicians are their puppets 
Children being "educated" by the shadow world
They are always lurking in the shadows
What I value the most though, is unlike many other artists who paint a picture of inescapable doom and gloom, Arsov reminds us that there is still hope — as his video takes us on a journey through the proverbial darkness and into the Light — because what we truly are is so much more powerful than what we have been permitted to believe.
Ascending to the Light, beyond the control of the shadow world
It is videos like these that help to fuel my soul in this great war between what I personally consider the intangible forces of good and evil.
I recommend putting your ear phones on, silencing the external world, and tuning in; because this video has the ability to awaken something deep within your mind and soul — the very forces we need to fight back intelligently and creatively — against the rapacious "shadow world."
With that said, allow me to present you with this man's brilliant work.
You can find the artist at the following profiles;
Vimeo
Tumblr
Instagram
Facebook
Original Soundtrack "Age of Wake" by Starward Projections
Composited by Sheldon Lisoy
Additional Compositing by Hiram Gifford
Written by Gavin Nascimento, Founder of aNewKindOfHuman.com
Find me also on;
Facebook
Twitter
Instagram
YouTube (Please subscribe YT just banned my last account of over 13k followers)
All my work is open source and I encourage it to be reproduced. I only ask that you give me credit, and include my social media profiles as listed in the EXACT FORMAT above, in an effort to help me build a formidable following of people truly intent on learning and creating positive change. If you are not willing to do that, you are NOT permitted to use my work.
Government Secrecy Exposed: Examples That Show It Goes Far Beyond Snowden, Wikileaks & Area 51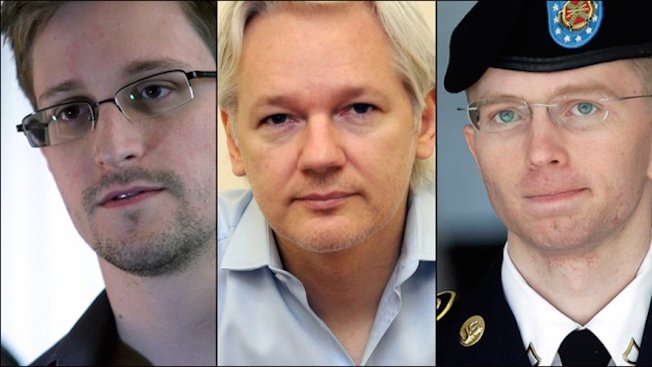 The world of secrecy is truly out of control. Most people don't think about the fact that millions of pages of documents every year are classified and kept from public viewing, and that's just in the United States alone. If a historian wanted to study the history of their country, how could they properly do it when a majority of their history remains 'classified?' It was only only three years ago (2013) when the Central Intelligence Agency finally admitted to the existence of Area 51. Although it didn't 'officially' exist before the CIA made this admission, it was pretty clear that something secretive was going on in the Nevada desert. That secretive something would be the testing of secret aircraft and technology that the public has absolutely no idea about. Take for example the U.S. air strike against Libya in 1996. An f-111 jet was used, which had been operational since 1983, but its existence was still kept secret for a number of years after.
The efforts of Edward Snowden, Julian Assange, Bradley Manning and all of the other whistleblowers that you never hear about, are heroic, and no doubt important, but it's interesting to ponder jus how far down the rabbit hole government secrecy goes. It's in our nature to be curious, especially when it's a known fact that there are things being concealed from us.
The United States has a history of government agencies existing in secret. The National Security Agency (NSA) was founded in 1952 but its existence was hidden until the mid 1960's. Even more secretive is the National Reconnaissance Office, which was founded in 1960 but remained completely concealed for 30 years.
The real menace of our Republic is the invisible government, which like a giant octopus sprawls its slimy legs over our cities, states and nation … The little coterie of powerful international bankers virtually run the United States government for their own selfish purposes. They practically control both parties … [and] control the majority of the newspapers and magazines in this country. They use the columns of these papers to club into submission or drive out of office public officials who refuse to do the bidding of the powerful corrupt cliques which compose the invisible government. It operates under cover of a self-created screen [and] seizes our executive officers, legislative bodies, schools, courts, newspapers and every agency created for the public protection.  – John F. Hylan was Mayor of New York City from 1918-1925 (source)(source)
Here is a great video illustrating the pyramid of financial dominance
The point of this article is to let more people know that our world is drenched with secrecy, and recent revelations in multiple areas are sparking, for some, a shift in consciousness. New information about our world that was once not known can always change things. Imagine if we lived in a world that was completely transparent, one that developed technology from a place of peace, one that used science to push the human race into greater depths of understanding regarding the true nature of reality.
In this day and age, it's best to keep an open mind as new information is constantly surfacing challenging the belief systems of many.
There are so many reasons why transparency is important. Below are a few of many examples of government secrecy,
Examples of Government Secrecy
The U.S. Patent and Trademark office is is a great example. The office is supposed to legally protect the inventions of entrepreneurs and companies, some of whom have developed ground breaking technology. Unfortunately, that's not the case as new documents obtained via the Freedom of Information Act (FOIA) reveal how the Patent Office has been using a secret system to withhold the approval of some applications.
This 50-page document was obtained by Kilpatrick Towsend & Stockton, LLP, who commonly represent major tech companies that include Apple, Google and Twitter (to name a few). You can view that entire document HERE. (1)
The program delaying patent applications is called the Sensitive Application Warning System (SWAS). Usually, when an application is submitted for a patent approval it requires a couple of examiners who work with the Patent office to go through their process of approval. This process usually takes approximately 1 to 2 years, but  applications that are filed in SAWS must be approved from several people, and can be delayed for a number of years.
"There is no official channel to notify an applicant once their patent is placed in the system, and the Patent Office has denied requests to divulge what applications are on the SAWS list." (source)
The documents also indicate areas of technology that might have a patent application placed in the SAWS program – these include smartphones, internet-enabling systems and more. This information is set to be published in an online journal called "Law360" to inform the public. Tech Columnist Alyssa Bereznak at Yahoo News states that most companies are fully aware of this.
I first came across this recent information in her article, which you can view here, but I felt compelled to add more information.
As you will see below, there is more information that has surfaced prior to these documents that suggest this type of "invention secrecy" goes far beyond these technologies.
One great example (out of many) of delayed patent applications comes from Dr. Gerald F. Ross. He filed a patent application for a new invention he had devised to defeat the jamming of electromagnetic transmissions at specified frequencies. It was not until June 17, 2014 (almost 37 years later) that this patent was granted. (2)
s great as it is to see new information pertaining to invention secrecy come to light, it's also important to note (as reported by the Federation of American Scientists; see annotated bibliography) that there were over 5000 inventions that were under secrecy orders at the end of Fiscal Year 2014, which marked the highest number of  secrecy orders in effect since 1994.(3)
This is all thanks to an act many people are unaware of. It's called the "Invention Secrecy Act" and it was written up in 1951. Under this act, patent applications on new inventions can be subject to secrecy orders. These orders can restrict their publication if government agencies believe that their disclosure would be harmful to national security.(4)(5)
As mentioned earlier, "national security" has become an excuse and justification for the classification of a large amount of information on a variety of topics that the public is deliberately kept in the dark about. Apparently, many of these projects and inventions go far above and beyond presidential knowledge.
"It is ironic that the U.S. should be fighting monstrously expensive wars allegedly to bring democracy to those countries, when it itself can no longer claim to be called a democracy when trillions, and I mean thousands of billions of dollars, have been spent on projects which both congress and the commander in chief know nothing about."  (source) – Paul Hellyer, Former Canadian Defense Minister.
So what type of technology is under restriction under the Invention Secrecy Act? We don't really know, but a previous list from 1971 was obtained by researcher Michael Ravnitzky. Most of the technology listed seems to be related to various military applications. You can view that list HERE. (6)
As Steven Aftergood from the Federation of American Scientists reports:
"The 1971 list indicates that patents for solar photovoltaic generators were subject to review and possible restriction if the photovoltaics were more than 20% efficient. Energy conversion systems were likewise subject to review and possible restriction if they offered conversion efficiencies in "excess of 70-80%." (source)
"There exists a shadowy government with its own Air Force, its own Navy, its own fundraising mechanism, and the ability to pursue its own ideas of the national interest, free from all checks and balances, and free from the law itself." – Senator Daniel K. Inouye, the highest ranking Asian-American politician in United States history (source)
Black budget programs  consist of Special Access Programs (SAPs). From these we have unacknowledged and waived SAPs. These programs do not exist publicly, but they do indeed exist. They are better known as 'deep black programs.' A 1997 US Senate report described them as "so sensitive that they are exempt from standard reporting requirements to the Congress." (source)
The Washington Post revealed that the "black-budget" documents report  a staggering 52.6 billion dollars that was set aside for operations in the fiscal year 2013. Although it's great to have this type of documentation in the public domain proving the existence of  these black budget programs, the numbers seem to be off according to some statements made by some very prominent people who have been involved in the defense sector for years. There is a lot of evidence to suggest that these programs are not using billions of dollars, but trillions of dollars that are unaccounted for. Here is a statement given by Canada's former Minister of National Defence, Paul Hellyer in 2008:
It is ironic that the U.S. would begin a devastating war, allegedly in search of weapons of mass destruction when the most worrisome developments in this field are occurring in your own backyard.  It is ironic that the U.S. should be fighting monstrously expensive wars  allegedly to bring democracy to those countries, when it itself can no longer claim to be called a democracy when trillions, and I mean thousands of billions of dollars have been spent on projects which both congress and the commander in chief no nothing about(2)
We are talking about large amounts of unaccounted-for money going into programs we know nothing about. There have been several congressional inquiries that have noted billions, and even trillions of dollars that have gone missing from the federal reserve system. On July 16, 2001, in front of the house appropriations committee, Secretary of Defense Donald Rumsfeld stated:
The financial systems of the department of defence are so snarled up that we can't account for some $2.6 trillion in transactions that exist, if that's believable (3)
We don't really hear about black budget programs, or about people who have actually looked into them.  However, the topic was discussed in 2010 by Washington Post journalists Dana Priest and William Arkin. Their investigation lasted approximately two years and concluded that America's classified world has:
Become so large, so unwieldy and so secretive that no one knows how much money it costs, how many people it employes, how many programs exist within it or exactly how many agencies do the same work (4)
Another person was aviation journalist Bill Sweetman. Within the Pentagon, he estimated that approximately 150 special access programs existed that weren't even acknowledged. These programs are not known about by the highest members of government and the highest ranking officials in the military. He determined that most of these programs were dominated by private contractors (Lockheed Martin, Boeing, etc.) and that he had no idea as to how these programs were funded(5)(8).
The amount that the US sets aside for sensitive operations each year is not allowed to be published for eyes outside of the intelligence community. We are in an age where the US is having a difficult time keeping sensitive information under wraps, and although there is an abundance of blatant information for the world to wake up to, that which is still kept under tight wraps has also become more transparent. Many phenomena previously labelled as merely a "conspiracy theory" are now surfacing as true and verifiable day after day.
The Corporate Connection To Government
"Because there's absolutely no question. There are people in government, who truly agree when I talk with them, they agree that this mine shouldn't go ahead, or that damn shouldn't be built, or Monsanto shouldn't be allowed to test its seeds here. It's corruption really, the might of money, the corporations that hold governments in their hands, because of lobbying power and so forth, it's really frightening." – Jane Goodall
Because of this influence that corporations have over governments, a lot of information is swept under the rug. This happens in all industries, from energy to health, all the way to finance and education.  I've written a lot about medical fraud, and it's a great way to show how corporate influence dominates our world, and manipulates/distorts important information.
The latest example comes from an independent review found that the commonly prescribed antidepressant drug Paxil (paroxetine), is not safe for teenagers, despite the fact that a large amount of literature already previously suggested this. The 2001 drug trial that took place, funded by GlaxoSmithKline, found that these drugs were completely safe, and used that 'science' to market Paxil as safe for teenagers.
"It is simply no longer possible to believe much of the clinical research that is published, or to rely on the judgment of trusted physicians or authoritative medical guidelines. I take no pleasure in this conclusion, which I reached slowly and reluctantly over my two decades as an editor of the New England Journal of Medicine"    Dr. Marcia Angell, a physician and longtime Editor in Chief of the New England Medical Journal (source)
To view the most widely accessed article in the history of the Public Library of Science (PLoS), click here: Why Most Published Research Findings Are False.  It was a study published more than a decade ago bringing more awareness to this topic.
"The case against science is straightforward: much of the scientific literature, perhaps half, may simply be untrue. Afflicted by studies with small sample sizes, tiny effects, invalid exploratory analyses, and flagrant conflicts of interest, together with an obsession for pursuing fashionable trends of dubious importance, science has taken a turn towards darkness." Dr. Richard Horton, the current editor-in-chief of the Lancet (source)

"The medical profession is being bought by the pharmaceutical industry, not only in terms of the practice of medicine, but also in terms of teaching and research. The academic institutions of this country are allowing themselves to be the paid agents of the pharmaceutical industry. I think it's disgraceful."  – (source)(source) Arnold Seymour Relman (1923-2014), Harvard Professor of Medicine and Former Editor-in-Chief of the New England Medical Journal
Another example comes fromA merican psychologist Lisa Cosgrove, who investigated Financial Ties between the Diagnostic and Statistical Manuel of Mental Disorders (DSM) panel members and the pharmaceutical industry. They found that, of the 170 DSM panel members 95 (56%) had one or more financial associations with companies in the pharmaceutical industry. One hundred percent of the members of the panels on 'mood disorders' and 'schizophrenia and other psychotic disorders' had financial ties to drug companies. The connections are especially strong in those diagnostic areas where drugs are the first line of treatment for mental disorders. In the next edition of the manual, it's the same thing. (source)(source)
The list here is a long one, and I just wanted to provide a brief example, and a place to start if you are further interested in continuing your research.
What's Going On In Space?
"This thing has gotten so highly-classified… it is just impossible to get anything on it. I have no idea who controls the flow of need-to-know because, frankly, I was told in such an emphatic way that it was none of my business that I've never tried to make it to be my business since. I have been interested in this subject for a long time and I do know that whatever the Air Force has on the subject is going to remain highly classified." – Senator Barry Goldwater, Chairman of the Senate Intelligence Committee (source)
Space news has been at an all time high lately, especially with the recent discovery of water on Mars.
Also in the news recently, the Russian government has called for an international investigation into the United States moon landings. They are concerned about the disappearance of film footage from the original moon landing, as well as the missing 400 kilograms of lunar rock that was taken from multiple missions. You can read more about that here.
Perhaps one of the strangest things is the recent disclosure of UFO files by multiple countries around the world. These files indicate that governments have spent a great deal of resources investigating this very serious/real phenomenon.
For example, here is an article that sources various documents detailing what happens when a UFO is tracked on radar.
Here is a document (1 of thousands of pages) from the FBI illustrating what type of documents were typed up, and the 'important' people they were sent to. It provides details of extraterrestrial bodies and craft on pages 21 & 22. You can read more about that document here.
Here is an NSA document pertaining to UFOs, and here is another.
"I'm skeptical about many things, including the notion that government always knows best, and that the people can't be trusted with the truth. The time to pull the curtain back on this subject is long overdue. We have statements from the most credible sources – those in a position to know – about a fascinating phenomenon, the nature of which is yet to be determined." – John Podesta, Councillor to Barack Obama, former Chief of Staff at the White House under the Clinton administration, and current head of Hilary Clinton's presidential campaign (taken from Leslie Kean's 2010 New York Timesbestseller, UFOs: Generals, Pilots, And Government Officials Go On The Record, in which Podesta wrote the forward)
Here is a video of him at the National Press Club speaking about the issue.
Here is the latest batch of files released by the UK government.
Keep in mind that these files, in my opinion and according to my research, are not even the tip of the iceberg when it comes to government secrecy about UFOs and extraterrestrial life. Who knows what information remains hidden from the public, or why it is so?
All of these now-public documents and statements, like the one below, have people turning their heads.
To view some more statements like the one below, you can browse through THIS heavily sourced article.
"There is a serious possibility that we are being visited and have been visited for many years by people from outer space, from other civilizations. That it behooves us, in case some of these people in the future or now should turn hostile, to find out who they are, where they come from, and what they want. This should be the subject of rigorous scientific investigation and not the subject of 'rubishing' by tabloid newspapers." (source) – Lord Admiral Hill-Norton, Former Chief of Defence Staff, 5 Star Admiral of the Royal Navy, Chairman of the NATO Military Committee
"Decades ago, visitors from other plants warned us about where we were headed and offered to help.  But instead, we, or at least some of us, interpreted their visits as a threat, and decided to shoot first and ask questions after." – Paul Hellyer, Former Canadian Defense Minister (source)
"Intelligent beings from other star systems have been and are visiting our planet Earth. They are variously referred to as Visitors, Others, Star People, Et's, etc…They are visiting Earth now; this is not a matter of conjecture or wistful thinking. – Theodor C. Loder III, Phd, Professor Emeritus of Earth Sciences, University of New Hampshire (source)
Excerpt from the book "A.D. After Disclosure" written by Richard Dolan and Bryce Zabel
Richard Dolan's Thoughts on the "Breakaway Civilization"
By now, the classified world has moved far beyond the reach of the public world, and far beyond in its power and capabilities. Consider the story of a former NSA scientist who spoke with the authors. According to this individual, the NSA was operating computers during the mid-1960s with a processing clock-speed of roughly 650 megahertz(MHZ). To put that in perspective, it took 35 years for personal computers in the consumer market to reach that speed. Indeed, in 1965 there were no personal computers at all. Immediately, the near-fatal Apollo 13 mission in 1971 comes to mind, with its reliance on slide-rulers by mission specialist to guide the damaged NASA spacecraft back to Earth. When presented with this image, the NSA scientist shrugged and stated that secret computational capabilities were too important to share with NASA. So in, in computing, the National Security Agency was an amazing 35 years ahead of the rest of the world. This leads one to wonder what its computational powers are today.
Another example was the U.S. air strike against Libya in 1986. The raid employed f-111 fighter aircraft. Left out of the mission, however, was the F-117A Nighthawk, better known as the stealth fighter. It had been operational since 1983, but was still classified in 1986. In a form of logic both perverse and rational, the F-117A was so radically advanced that keeping it secret was more important than using it for this military mission.
Given the mixture of a treasure chest of government money, and private connections, the likelihood exists that six decades later there is a clandestine group that possesses:
Technology that is vastly superior to that of the "mainstream" world.
The ability to explore areas of our world and surroundings presently unavailable to the rest of us.
Scientific and cosmological understandings that give them greater insights into the nature of our world
A significant "built off the grid" infrastructure, partially underground, that affords them a high degree of secrecy and independence of action
This might well qualify them as a separate civilization – one that has broken away from our own, in effect, a breakaway civilization. Still interacting with our own, its members probably move back and forth between the official reality of what we are supposed to believe, and the other reality which encompasses new truths and challenges.