Everything You Wanted to Know About Cannibalism
It's the time of year when seeing flesh-eating zombies on the streets is actually kind of normal. So let's talk about cannibalism. You know you're wondering.
When did all this craziness start?
Neanderthal Model from the Chicago Field Museum, 1920. Photo Courtesy of Getty Images
Paleoanthropologic evidence suggests that Neanderthals were butchering each other as far back as 100,000 years ago. Bones from sites in France, Croatia, and Italy all bear marks from stone tools indicative of defleshing. Analysis of some of the bones in France revealed that the marks are concentrated in places consistent with butchery, and not ritual defleshing.
Evidence also suggests* that humans in Europe, North and South America, India, New Zealand, Australia, the Solomon Islands, New Guinea and Sumatra practiced cannibalism at various times beginning just prior to the Upper Paleolithic period. American anthropologist Marvin Harris has argued that it was common practice for humans living in small groups, but disappeared as societal groups got bigger and states were formed. Eventually, cannibalism became taboo in many cultures, and by the 19th century it persisted only among a few isolated groups in the South Pacific. Today, very few cultures are still believed to engage in the practice, though isolated instances involving individuals or small groups have been confirmed in the last twenty years (several of them involving soldiers engaged in wars in Africa).
Why would you want to eat another person?
In the days of pre-modern medicine, cannibalism was explained by a proposed black humour (the body fluids that Hippocrates believed caused moods, emotions and behaviors) that filled the ventricle and caused hunger for human flesh. Our understanding of cannibalism is a little better today, and we even have a technical term for it: anthropophagy (anthropos, or "human being," plus phagein, meaning "to eat").
Anthropologists divide anthropophagy into two categories, both rather broad: survival cannibalism and learned, or customary, cannibalism.**  Survival cannibalism is what's about to happen whenever you see two cartoon characters stuck in a life raft and one of them has a thought balloon above their head depicting the other one with a roast chicken for a body. Outside of cartoons, survival cannibalism may be—given extreme and desperate enough situations—the easiest form of cannibalism to accept, and Western society has historically been relatively forgiving of it.  In 18th and 19th century seagoing communities, it was pretty much accepted as something that happened from time to time as a hazard of the occupation and lifestyle. By the 19th century, sailors and fishermen had even worked out some general guidelines should the "custom of the sea" need to be performed. Straws were drawn to decide who would be killed and eaten and who would have to do the killing (usually the second shortest straw made you the killer, and the shortest made you dinner).
Perhaps the most famous example of survival cannibalism is the Donner party, a group of eighty-seven settlers heading to California in 1846. When the party reached the Sierra Nevada Mountains, the weather turned, and they were blocked by snow at a point now called Donner Pass. The party splintered into three groups. One set up camp at a nearby lake, one camped in the nearby Alder Creek Valley, and one group of 15 travelers, later dubbed the Forlorn Hope, made snowshoes and began the 100-mile journey to Sutter's Fort. While individuals in all three groups eventually resorted to cannibalism, it wasn't the feeding frenzy that most people imagine. The people who turned to eating human flesh did so as a last resort (after eating everything from boiled rawhide to leather scraps) for a very brief period of time before their rescue.
Another example, that many people know from the movie Alive, is the 1972 plane crash that left the players and staff of a Uruguayan rugby team and some of their friends and family members stranded in the Andes Mountains. As people died from their crash-related injuries, the survivors resorted to cannibalizing the dead. Some refused to eat human flesh and starved to death. Of the 45 people onboard the plane, only 16 survived the 72 day ordeal.
Cannibals carrying their master, World's Columbia Exhibition, Chicago, 1893.
Learned or customary cannibalism is pretty much what it sounds like: the consumption of human flesh in a socially prescribed, ritualized manner, often passed down through the generations. Learned cannibalism can be divided into two categories: endo- and exocannibalism. Endocannibalism is the consumption of the flesh of a person who is a member of the same group (whether family, tribe, society, culture, etc.—any defined group fits the bill), often practiced as a funeral rite. The Wari' people of the Amazon consumed the flesh of their deceased in order to transform their tribesmen into spirits that could take animal form and provide food for the tribe. Anthropologists also found that the tribe's endocannibalism also helped survivors cope with grief. Endocannibalism among Wari' ended, as it did for most other groups, in the 1960s, when missionaries and governments began to encroach on their societies.
Exocannibalism is the consumption of the flesh of a person outside of one's own social group, often as a way to intimidate an individual or group, steal another's life force, or express domination of an enemy in warfare. Certain tribes in the Fiji islands maintained ritualized acts of cannibalistic "battle rage," where captured enemy warriors were publicly tortured, killed, and consumed.
The accusation of exocannibalism may be even more damaging to enemies than eating them. When Christopher Columbus encountered the Carib Indians, he described them as "sub-human eaters of men," labeling them inferior to Europeans and not much better than animals. They were seen as a dangerous "other," and the murder of their people and theft of their land was easily justifiable because of that. The slur of cannibalism goes both ways, however. When the Spaniards arrived in Mesoamerica, and when explorer David Livingstone encountered certain African cultures, both the Aztecs and the African tribes assumed their white visitors were cannibals.
Do Other Animals Do It?
Getty Images
Cannibalism is a common occurrence in thousands of species, even herbivorous and detritivorous ones, to the point where zoologists refer to it as "ubiquitous" in the natural world. Female black widow spiders and praying mantises famously practice sexual cannibalism, killing and consuming males of their species during, or after, reproduction.
Filial cannibalism, where adults eat the young of their own species, is also common among non-human animals. Groups of adult male chimpanzees have been observed to attack and eat infant chimps. Adult male elephants, dogs, bears, lions, and even some types of fish have all been observed to kill and consume infants when replacing a previous dominant males and taking over a group.
Sharks in the order Lamniformes, which includes great whites and sand tigers among others, have been known to exhibit intrauterine cannibalism, where multiple embryos are created during impregnation and the larger or stronger individuals consume their weaker siblings during development in utero.
Is That It?
Well, no. "Deep down," science writer Carl Zimmer says, "we are all cannibals. Our cells are perpetually devouring themselves, shredding their own complex molecules to pieces and recycling them for new parts." Zimmer's exploration of cellular cannibalism (and the sexual cannibalism I mentioned above) can be found in the New York Times.
* "Suggest" is the key word here, as it is with the Neanderthals. While most anthropologists agree that ritual cannibalism has occurred in certain societies around the world over the course of history, researchers are sometimes reluctant to associate it with a particular group of people without concrete evidence. The conservative view is that there is no definitive proof that cannibalism exists in a group until an anthropologist sees, with their own two eyes, a member of that group take a piece of flesh off a body and eat it. For archaeologists, the best proof that cannibalism took place in a group that no longer exists is the presence of human muscle protein in fossilized human feces.
** Cannibalism in the vein of Jeffrey Dahmer or Hannibal Lecter is known as pathological anthropophagy, the consumption of human flesh because of insanity. It's generally outside the scope of anthropology.
Meet Susan: how working remotely will change us in the future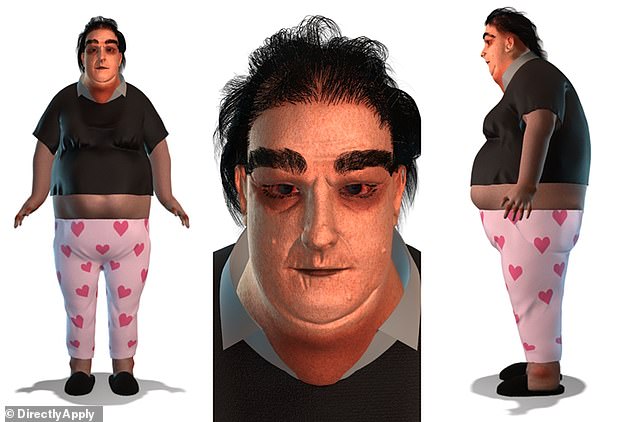 The Covid-19 pandemic has seriously affected the labor market. Employers transferred employees to a remote mode of operation, scientists are trying to understand how the new conditions will affect us and what will happen if we keep them.
Some large companies are already thinking about closing their offices and points of sale in favor of working through the Internet, and Twitter invited all employees to stay on the remote forever.
According to a study conducted by IWG (International Workplace Group) , before the pandemic, 80% of respondents would prefer a job with more flexible working conditions. In April of this year, commercial property provider Cresa presented its study, which showed that 29% of people who switched to remote work feel less productive than in the office, despite the control of their bosses.
At the same time, some companies noted that the hybrid mode of operation (combining an office and a remote office) seems to them effective, and they are going to use it further. But such a schedule can affect people's health. The DirectlyApply job search platform has shown what consequences await the "remote" workers if they do not change their daily habits.
Its creators invited a group of clinical psychologists and fitness experts to study how udalenka affects a person physically and psychologically. Experts explained what changes will occur with this mode of operation after 25 years. As a result, Susan appeared – a model of a typical remote employee of the future, on which they analyze in detail all the negative consequences.
50% of people around the world work outside the office for approximately 2.5 days
So, a constant presence in front of the monitor will cause "computer vision syndrome", in which the eyes become dry and sore, and vision – blurred. In addition, red spots will begin to appear on the squirrels, and large bruises under the eyes.
Lack of physical activity and sitting in the wrong position will lead to curvature of the spine, back and neck pain, obesity and a tech neck (the effect of constantly looking at mobile devices and tablets): the skin will sag around the neck, and a second chin will appear. From constant work on the keyboard, the hands are deformed. A lack of vitamin D will cause hair loss, the skin will turn pale, dull and wrinkle.
Finally, a person working remotely will be constantly under stress, which will cause a mode of work and lack of personal contacts. From this, in turn, blood pressure rises, and the state of health worsens even more.
To preserve it, the authors of the study advise to adhere to several rules. It is important to maintain a constant mode of work, regularly perform physical exercises and from time to time go out to recover after a day spent at the computer. Psychologist Rachel Allan notes:
"Adhering to one lifestyle and level of productivity is necessary to maintain emotional health when working remotely. Routine gives us the opportunity to manage our time and maintain our attention. Think about how you want to manage your time and what will work best in the wider context of your life."
One of the main problems that we encounter when working remotely is the lack of direct contact with people. Staying alone for long periods can increase the level of the stress hormone cortisol. Dr. Allan believes that "some of our most important professional relationships come from informal conversations and unstructured moments that organically arise in the physical workplace." According to her, "remote work may require us to consciously create opportunities for informal communication with colleagues."
1947 film predicts smartphones and other modern technology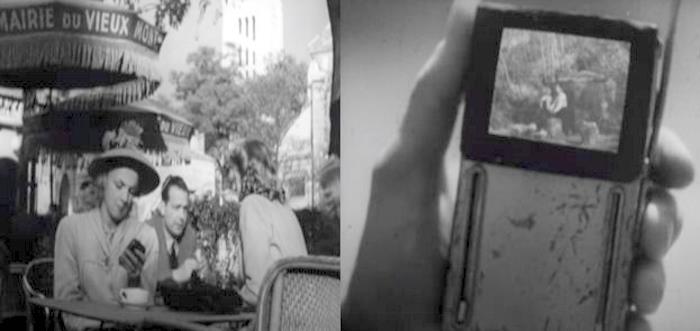 Inspired by Barjavel's essay, a 70-year-old documentary offers the evolution of portable pocket television as well as a way people interact with objects. Today, parallels are drawn between the objects, like smartphones described in a short documentary.
Anne-Katrin Weber, television historian at Lausanne University, said:
People using miniature television devices in public places; professional meetings held by telephones with a picture; cars equipped with television screens; shops that advertise their products on television: these topics are from the 1947 short film Television: Oeil de Demain. Produced and directed by Raymond-Millet.
The film combines documentary and science fiction sequences, while also offering a television image in post-war France, as well as creative speculation about future developments.
While Raymond-Millet's work is almost forgotten today, his film received a standing ovation for "predicting our present" and although the small portable devices used in the film have long retractable antennas that resemble the first cell phones, it shows that 70 years ago smartphones already existed. In fact, they mirror today's smartphones that are in the pockets of almost every person.
At the end of the film, the audience is transferred to the bedroom, where the man is having trouble sleeping. He seems to be "invoking" the hologram of a dancing woman who appears on the bed and looks at her while his wife is sleeping.
The film outline about upcoming television shows, really look like a fairly accurate forecast of modern digital media in terms of flexibility and hybridity of media technologies and their various forms of consumption.
The time when US wanted to detonate a nuclear bomb on the moon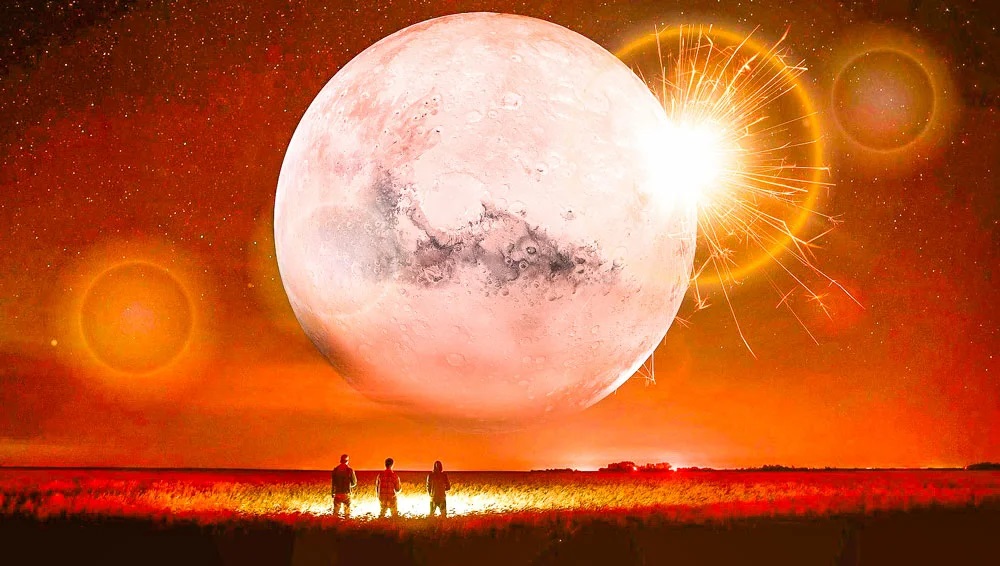 In the United States during the Cold War, there was a plan to explode a nuclear bomb on the moon as a "demonstration of dominance" before the Soviet Union. New details of the secret mission are revealed in a recently published book.
Photo: nasa.gov
The secret mission, codenamed Project A119, was conceived at the dawn of the space race between the United States and the Soviet Union in the US Air Force Division, located at the Kirtland Air Base in New Mexico.
A report written in June 1959, entitled A Study of Lunar Research Flights, outlines plans for an atomic bomb exploded on the Moon's "terminator," the region between the Sun-lit portion of the surface and the darker portion of our planet's natural satellite.
The explosion would probably be visible to the naked eye from the Earth, because the military planned to add sodium to the bomb, which was supposed to glow during the explosion.
A nuclear explosion on the lunar surface was certainly "one of the stupidest things the government could do," says John Greenwald, Jr., author of Secrets from the Vault.
According to the Daily Mail, a recently published book details some of the most surrealistic offers in history.
John Greenwald has been interested in the secrets of the US government since he was 15 and has filed more than 3,000 requests for freedom of information. He oversees The Black Vault's online repository, which has collected about 2.1 million pages of previously classified documents related to UFOs, mysterious murders and other mysterious phenomena.
According to Greenwald, the US Air Force was developing a lunar project to "show US dominance in space over the Soviet Union and, ultimately, over the whole world."
The plan, of course, has never been implemented – perhaps because of a potential "unprecedented scientific disaster," as one declassified document says.
The existence of this scheme was first discovered in 1999 in the biography of the world famous astronomer Carl Sagan, who died in 1996. Sagan was hired to work with him in Chicago by Dr. Leonard Raiffel, a physicist who was studying the possibility of creating a lunar nuclear bomb.
Leonard Raiffel (he died in 2017 at the age of 89) in an interview in 2000 claimed that the bomb would be as big as the bomb dropped on Hiroshima.
"It was clear that the main purpose of the proposed detonation was a PR act and a demonstration of sole domination," the scientist told The Observer. – The Air Force wanted the mushroom cloud to be so large that it could be seen on Earth. The United States lagged behind in the space race."
Photo: nasa.gov
In 1958, Raiffel was approached by senior US Air Force officers who asked him to "expedite" a project to study the visibility and consequences of a nuclear explosion on the moon.
According to the scientist, he made it clear that as a result, the pristine lunar environment will be destroyed, and this will be a huge damage, "but the US Air Force was mainly concerned about how a nuclear explosion would be perceived on Earth."
"If the project were made public, there would be protests," Raiffel said.
Greenwald's book also explores the 1959 Army project on building a military base on the moon, code-named Project Horizon. The aim of the project was to create a permanent lunar colony for 10-20 people by the end of 1966. To get equipment there, it was projected to require an average of 5.3 Saturn rocket launches per month from August 1964 to November 1966.
In the entire history of the American space program, only 19 Saturns were launched.
"Military power based on the moon will be a strong deterrent to war because of the extreme difficulty, from the enemy's point of view, of eliminating our ability to strike back," the project suggested.
In a 1959 memorandum, US Army Research and Development Head Lieutenant Arthur Trudeau argued that if the United States created a permanent base on the moon, the prestige and psychological advantage for the American nation would be invaluable in confronting the Soviets.
The report indicated that creating an outpost of 12 people and maintaining it in working condition over the course of the year would cost more than $ 6 billion (which is equivalent to more than $ 53 billion in modern money).