Everyone is WRONG about God & Humanity!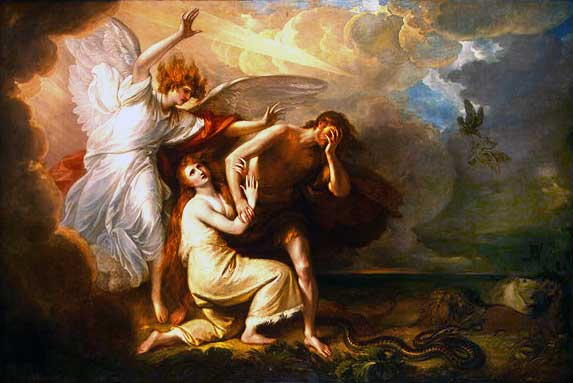 by Doug Yurchey
A number of categories will be laid out; see if you fit into them.  Nearly EVERYONE believes one of the following:
Humans are born with SIN and are humble creatures before a God in Heaven that judges your one life.
Humans are lowly beings, but do not necessarily require saving.
Naturalists, humanists, Darwinists, evolutionists believe and teach that people are byproducts of nature; the universe.  They elevate humans to a status of godhood and think Life began as a chance accident.
Evolutionists can also believe the concept of greater beings in the universe (aliens) that could serve our definition of God.
In the western world, the above philosophic (religious/scientific) viewpoints ARE IT! Don't a vast majority of us fall into these categories with few variations?
Well…readers are certainly allowed their beliefs.  Let this writer express his beliefs.
You're all wrong!
In the eastern world, many believe in reincarnation… which throws a monkey wrench into everything, doesn't it?
Let's boil it down to a few simple questions:  What is a HUMAN; what is the human race; where do we stand compared to Life in the universe?  OK; they're hard questions.
Those in the first and second categories would say we, people, are surely very low with respect to everything in the universe.  Difference being, the #2s would be OPEN; be on the fence; wonder about things…while the #1 fundamentalists tend to have all the answers.
The third category will also purport to have the answers when, in truth, the 'scientists' only have their lifeless and accidental assumptions.  Once more, as in group #4, there are many people of science who feel Earthlings might not be so high on the Universal Chart.
One could place the eastern REINCARNATIONISTS as the fifth category.  If those who believe in reincarnation think humans began low and are only spiritually evolving or recycling…
…Then, this writer can report his opinion that, 'you're all wrong.'
WHERE DO WE STAND?  WHAT IS HUMANITY? 
The question can only be answered when you consider the factor of TIME.  What is humanity, when?  NOW?  What we will be; what we were?  These aren't the same questions; they do not have the same answers.  Humanity has been a fluid entity.
WE, our ancestors, were spacefarers and could have been displaced Martians.  When our distant ancestors first walked on this planet…it was in technological greatness.  WE were the pyramid-builders.  Not tomb-makers, but builders of POWER-STATIONS; builders of an electro-magnetic World Power Grid across the surface of Earth.
Atlantis was Eden and the Mother-Civilization which brought forth lesser ages of Egyptian and Incan holocaust survivors.  Humanity's FALL is 'written in the rocks.'
The wireless power grid in the form of electrified pyramids, monoliths, obelisks, standing stones was destroyed then rebuilt many times in the long course of human history.  Our history is physically confirmed to travel in CYCLES.
Massive monoliths could no longer be levitated by the great machines.  Anti-gravity had to move lesser and lesser tons down through time.  Then, ancient Indians could not work in stone anymore. 
The age of earthen mounds took over.  Extraordinary, multi-roomed, complex structures of the Anasazi and Cahokian Mound-Builders were far in advance of much later Old West Indians.
After many centuries, came the Dark Ages; an ignorant time and complete loss of the recycled or fragmented technology in the distant past.
What are we?  WHEN is the question!  The future can only be positive in the long run because there will be a tendency to Return to Paradise.
Examine the wonderful and positive view of SUPERMEN; technological Supermen and Superwomen as our progenitors.  Truth is…this glorious concept of us or our prehistoric SUPER ancestors (not in the primitive state of today's humanity) wielding powers of the gods…is heretical in modern, conservative times.
Humans as early Atlanteans?  HUMANS cloning animals and PEOPLE as seen in George Pal's 'Atlantis, the Lost Continent' (1961)?  Messing with DNA?  Cloning workers, slaves and ARMIES as seen in Lucas' 'Attack of the Clones'?  Ancient people with advanced knowledge; atomic weapons; dabbling in the realm of God?
Maybe our religious beliefs are solely based on where we place humanity in relationship with any higher deity?
Atheist Richard Dawkins is correct on one point:  Isn't it interesting that we just happen to have the religion of our parents?  Beliefs are hereditary.
We are not taught a 'New Genesis' or the 'Age of Supermen' even with larger-than-normal (human) Cro-Magnon skulls to prove it.  We are not taught in schools and certainly not in churches that OUR ADVANCED ANCESTORS BUILT MANY UTOPIAS IN THE PAST without any assistance from aliens.You are wrong because of your placement of humanity in the grand scheme of things.  Whether it be fundamental Religion or fundamental Evolution…you're all wrong.  We have super potential.  Humanoids are excellent models.  We began as gods and will return to that state in the future.

Truth is…we have drastically fallen from technical and spiritual/mental greatness that existed in the distant past.  Why do you separate us from our true nature?  The real 'angels' and pilots of flying crafts were human, btw.

HUMANS have the potential to Xerox; replicate; duplicate LIFE.  (Didn't say 'give').  People in the future will be able to build trees and animals as they (we) did long ago in the past.  THIS DOES NOT NEGATE HIGHER LIFE FORMS and a vast hierarchy of unimaginable beings in our one universe.  The 'New Genesis' idea may remove your basic idea of a simple God from the equation…so be it.
Why do we balk at the idea that people AT THEIR GREATEST having the potential of gods?  This writer has been the target of (metaphorical) stone throwing for such ideas.  We are not talking Illuminati or Darwin humanists here; grasping power; elevating ourselves to replace the classic GOD.  That's not it.
Readers seem to only misunderstand.  There is nothing wrong with believing in the greatness of humanity.  If you only knew.  If you really saw our early history; the LONG-EXTENDED, REAL VERSION…you could view what unbelievable metropolises have risen in prehistoric times.  What technical wonders!  And, what amazing things have been destroyed.
WE DID THAT; not God…NOT ALIENS.  People with super tech; without the need for primitive speaking and writing in the beginning!  This is futuristic and prehistoric stuff.  The distant past has been Brave New Worlds.  A Brave New World does not contain stupidity (ignorance) and most people's narrow views of God, the universe and humanity.
For some reason, we hesitate programming our babies with blue eyes if we want blue eyes or brown eyes if we want brown eyes.  For some reason, we hesitate preventing birth defects or using stem cells.
Is TECHNOLOGY the 'Forbidden Fruit' as mentioned in the Bible?  As modern people, we should not be frightened of it.  It is our ancient heritage.  We only have to wield it well.
We retard technology (and education) because 'They' think we cannot handle it.  And, we can't handle the modern age…unless we begin thinking like modern people.  We do not think like modern people.  We do not have a clue to our fantastic heritage in prehistoric times when we functioned as high-tech gods.
This is not blasphemy.  This is history.  This is memory.  Pyramids did not evolve.  They were not products of the Supreme Being.  Pyramids were not constructed by aliens.  They also cannot be duplicated by every scrap of so-called 'modern' technology.  Until we master anti-gravity like many times in the past, the stone wonders of prehistory remain an unreachable dream.
The idea that 'we are gods' is not blasphemy; it's realization.  Isn't it about time we understand and move out of Dark Ages?  Maybe we'll start acting like advanced creatures if we knew that we really ARE advanced creatures?
Examine the wonders of the past.  The cynic will respond by, 'our ancestors destroyed themselves, didn't they?'  Yes, that has occurred often long ago.  But, greatness BEYOND YOUR WILDEST IMAGINATIONS truly happened here on this planet.  Utopia; HEAVEN ON EARTH…in the physical world was achieved.  Proof is in the 'impossible' structures made by our 'supermen' ancestors.
Try not to insult our creators; progenitors or First Race of large-brained people to walk and fly around this planet…by viewing them as primitive primates or robed children in a Garden…or only a product of alien engineering.
One can believe in higher orders of life in the universe AND in the potential of us as gods.  Is not the end result to be ONE; to move to higher planes; to be one with our greater self or one with a type of Supreme?  It will take a long time to get back to the 'Garden' and Age of Aquarius.  But, it will happen again…because IT ALREADY HAPPENED here on Earth…and everything repeats…
Copyright 2013 Doug Yurchey
Unlocking the Healing Power of Belief
Science is showing that how you feel isn't just about what you eat, or do, or think. It's about what you believe.
At the University of Florida, Parkinson's disease patient Russell Price undergoes surgery to implant a deep brain stimulation (DBS) lead that will deliver electrical impulses to motion-controlling parts of his brain, treatment which has been shown to provide substantial relief from symptoms in appropriately selected patients. Additional improvement in some patients may also derive from the mere expectation that the procedure will help—the so-called placebo effect. "It's not a magical thing," says neurologist Michael Okun.
The pilgrim wasn't sure he'd make it to the Chapel of Grace. It was agony to walk at all, let alone endure the 70 miles that thousands of believers trek each year to behold an enshrined wood statue: the Black Madonna of Altötting.
Richard Mödl had recently broken his heel, but in 2003 he was determined to complete his first pilgrimage from Regensburg to Altötting, Germany. He figured if the pain got too bad he could always hitch a ride. But he had a deep faith in the Virgin Mary's ability to deliver him. So he walked. And walked.
Today, at 74, Mödl has a warm smile and a wiry frame that looks as if it could survive a charging rhinoceros. Since the healing of his foot, he's made the pilgrimage 12 more times, and he's a passionate believer in its transformative power.
Mödl is not alone in his belief. Whether it takes the form of a touch of the Holy Spirit at a Florida revival meeting or a dip in the water of the Ganges, the healing power of belief is all around us. Studies suggest that regular religious services may improve the immune system, decrease blood pressure, add years to our lives.
Religious faith is hardly the only kind of belief that has the ability to make us feel inexplicably better. Six thousand miles from Altötting, another man experienced what seemed to be a medical miracle.
Mike Pauletich first noticed he had a problem in 2004. His aim with a baseball was off, and his arm hurt. His hand shook a little, and, strangest of all, his wife noticed he never smiled anymore.
Figuring he had carpal tunnel syndrome, he went to the doctor. But his bad aim wasn't because of his arm, and the reason he wasn't smiling wasn't because his arm hurt. At 42 years old, Pauletich had early onset Parkinson's disease. His doctor told him that within a decade he wouldn't be able to walk, stand, or feed himself.
Pauletich didn't deteriorate as much as his doctor predicted, but for years he struggled with the disease and with depression, as talking and writing became ever harder. Then, in 2011, he turned to Ceregene, a company that was testing a new gene therapy. Parkinson's is the result of a chronic loss of the neurotransmitter dopamine. It had been shown in monkeys that injections of a protein called neurturin could halt the progress of the disease by protecting and possibly repairing damaged dopamine-secreting neurons. Ceregene's experimental treatment was to cut two holes, one in each hemisphere of the brain, through a patient's skull and inject the drug directly into the target regions.
Pauletich's improvement after the surgery was impressive. Before the trial he had struggled to move around. He had to constantly explain to clients of his technology development company that his slurred speech wasn't caused by drinking. After the procedure his shaking disappeared, his mobility improved, and his speech became markedly clearer. (Today you can hardly tell he has the disease at all.) His doctor on the study, Kathleen Poston, was astonished. Strictly speaking, Parkinson's had never been reversed in humans; the best one could hope for was a slowdown in the progression of the disease, and even that was extremely rare.
In April 2013, Ceregene announced the results of the trial: Neurturin had failed. Patients who had been treated with the drug did not improve any more significantly than those in a control group who had received a placebo treatment—a sham surgery in which a doctor drilled "divots" into the patient's skull so that it would feel as if there had been an operation. Ceregene was bought by another company in 2013, and its work on neurturin for Parkinson's has not been continued.
Poston was crushed. But then she looked at the data and noticed something that stopped her cold. Mike Pauletich hadn't gotten the real surgery. He had gotten the placebo.
In a sense both Pauletich and Mödl participated in a performance, one that we humans have been engaging in for thousands of years, every time we go to healers with the hope that they can make us feel better. And just as a good performance in a theater can draw us in until we feel we're watching something real, the theater of healing is designed to draw us in by creating powerful expectations in our brains. These expectations drive the so-called placebo effect, which can affect what happens in our bodies as well. Scientists have known about the placebo effect for decades and have used it as a control in drug trials. Now they are seeing placebos as a window into the neurochemical mechanisms that connect the mind with the body, belief with experience.
How does a belief become so potent it can heal? Back to the theater: A crucial part of an inspiring performance is sets and costumes. When Pauletich experienced improvement in his symptoms, it wasn't just because of the divots he could feel in his head or what the doctors told him about surgery. It was the whole scene he'd experienced: the doctors in their white coats, stethoscopes around their necks; the nurses, checkups, tests, maybe even the bad music in the hospital waiting room. Physicians sometimes call these trappings around hospitals the theater of medicine.
This stagecraft extends to many aspects of treatment and can operate on a subconscious level. Expensive placebos work better than cheap ones. Placebos in brand-name containers work better than those labeled generics. Placebo suppositories work better in France, while the English prefer to swallow their placebos. Often fake injections work better than fake pills. But fake surgeries seem to be the most powerful of all.
Most astonishingly, placebos can work even when the person taking them knows they are placebos. This was reported in a now classic 2010 paper published by Ted Kaptchuk, a researcher at Harvard Medical School, and his team. After 21 days of taking a placebo, people with irritable bowel syndrome felt markedly better when compared with people who received nothing, even though those who reported feeling relief were told beforehand (and reminded afterward) that they were receiving placebos.
The experiment showed that a supportive patient-practitioner relationship was key in creating belief in a successful outcome. Patients were educated about the power of placebos and positive attitude. They were told that the placebo pills had been shown, in rigorous clinical testing, to induce meaningful self-healing processes. They were instructed to take the pills faithfully, missing no doses.
"Dealing with expectation is very tricky," says Kaptchuk, who has spent his life studying placebo effects. "We're dealing with very imprecise measuring of a very imprecise phenomenon. And a lot of it's nonconscious."
Karin Jensen, one of Kaptchuk's former colleagues who now runs her own lab at the Karolinska Institute in Stockholm, Sweden, designed an experiment to determine whether it was possible to use subliminal cues to condition subjects to experience a placebo effect.
During the conditioning phase of the experiment, subjects viewed alternating faces on a screen. Jensen used faces in her experiment because our brains are particularly adept at quickly recognizing them. Half the subjects received subliminal cues: The faces appeared for just a fraction of a second—not long enough to consciously tell them apart. For the other subjects, the facial cues appeared long enough for them to be consciously recognized.
During this first phase, varying heat stimuli were delivered to the subjects' arms along with the facial cues: more heat with the first face, less heat with the second. In the testing phase that followed, the subjects, including those who saw only the quick-flash subliminal cues, reported feeling more pain when they saw the first face, although the heat stimuli remained moderate and identical for both faces. The subjects had thus developed an unconscious link between greater pain and the first face.
The experiment showed that a placebo response can be conditioned subliminally. Jensen points out that tiny cues as you walk into a hospital—many of which are experienced unconsciously—trigger responses in our bodies in a similar way.
"Part of healing is nonconscious—something that happens instinctually," she says.
Hospitals are just one common venue for the theater of belief. There are hundreds of alternative medical treatments that harness our expectations—homeopathy, acupuncture, traditional Chinese medicines, urine therapy, cow dung tablets, human blood facials, vitamin infusions, sound healing, to name a few—all with varying levels of proven efficacy.
Tanya Luhrmann, an anthropologist at Stanford University who has dedicated much of her professional life to understanding people's interactions with God, says:
"Belief is natural. It comes partly from the way our minds are hardwired"
She says that belief-based healing requires not only a good story but also the effort of an active listener—one with the ability to make what is imagined feel real. When story and imagination sync, the results can be astounding.
"Humans have the capacity to change their experience," she says. "These are skills, and we can learn them."
I'd heard of the belief-based healing of the brujos, or witch doctors, of Catemaco, in the state of Veracruz on the eastern coast of Mexico. They are particularly theatrical healers, blending shamanistic traditions with Roman Catholicism much as Christians did a thousand years ago. I'd heard stories of massive, pentagram-shaped bonfires and dancing madmen who spit all over you as a blessing. Certainly worth a visit.
But when I arrived in Catemaco and made my way to a modern brujo's office, I found no fires or whooping shamans. Far from the dark, bat-infested cave I'd expected, the waiting area turned out to be a tidy little living room that smelled of disinfectant. Plastic amulets and glass crystals lined the shelves. About 10 people sat in chairs, reading magazines or watching soccer on TV. As witch doctors go, the brujo who greeted me looked more doctor than witch. Dressed all in white, he sported a neat mustache and short, heavily gelled hair. Half his office was taken up by an altar packed with crucifixes, statues of saints, flowers, and hundreds of blinking, colored lights.
I'd come for a simple limpia—a cleansing of my spirit. The brujo grabbed an egg, a few sprigs of basil, and a couple of plastic squirt bottles filled with what he said were envy blockers, bad-energy protection, and a liquid that makes wealth. Everything was orderly and sanitized. After a short interview, he got down to the business of my spirit, squirting me liberally with pungent oils and rubbing an egg over my body before cracking it open into a glass of water and examining the contents.
I was familiar with this routine—it's common among brujos in Mexico. What surprised me was the lack of pomp or mumbo jumbo. It was more clinical than ceremonial. The brujo asked about my knees and lower back (both fine) and informed me that the egg indicated I might be in for some pain in the future. Like a radiologist explaining features on an x-ray, he noted several bubbles around the egg white in the glass: a sign that someone close to me was jealous and wished me ill. Then he offered, for an extra fee, to protect me from future harm. I declined; we shook hands. I left feeling a sense of anticlimax, as if I had somehow missed something. Where was the theater?
It was only when I was back on the street that I began to understand. Twenty years ago you could still find "authentic" dancing, spitting witch doctors in Catemaco (and they still show up for tourists and festivals). But expectation is a moving target. Over the past generation, conventional medicine has become the norm in Catemaco. Spitting and waving chicken feathers inspired confidence before, but most brujos today have adapted to the times, mixing white lab coats and antiseptic spray with their mysticism to tap into their modern patients' expectations: the theater of medicine. My brujo made eye contact and smiled warmly, like a skillful, caring medical doctor.
And I have to say, I did feel a little better.
So how does the theater of medicine actually work? How does a belief literally heal?
One part of the puzzle involves conditioning, as Jensen has shown. Recall Pavlov's dog, which drooled every time it heard a bell. That happened because Pavlov conditioned the animal to connect food with the sound. Scientists have been able to train the immune systems of rats by pairing sweet liquids with cyclosporine A, a drug that blocks the function of immune cells to keep patients from rejecting transplanted organs. Every time the rat has a sweet drink, it also gets the drug. But after enough trials, the drug is unnecessary: The sweet drink alone is enough to shut down the rat's immune response.
The placebo effect's conditioned response in reaction to pain is to release brain chemicals—endorphins, or opium-like painkillers—synthesized in the body. In the 1970s two San Francisco neuroscientists interested in how those internal opioids control pain made a discovery during an experiment with patients who had just had their wisdom teeth pulled.
The researchers first compared the response of a placebo group to the response of another group that received naloxone, a drug that cancels out the ameliorating effect of opioids. None of the subjects received or expected to receive morphine—and all of them felt miserable. Then the scientists redesigned the experiment, telling the patients that some of them would receive morphine, some a placebo, and some naloxone. No one, including the researchers, knew who would receive what. This time, some of the patients felt better, even though they didn't receive morphine. Their expectation of potential relief triggered the release of endorphins in their bodies, and those endorphins reduced the pain. But as soon as they got naloxone, they were in pain again. The drug wiped out the action of the endorphins that the placebo response had released.
Howard Fields, an emeritus professor at the University of California, San Francisco and one of the authors of the study, says:
"Without the expectation of pain relief, you can't have a placebo effect"
Since that experiment, conditioning has been used to study the effects of belief on the release of other drugs produced by the body, including serotonin, dopamine, and some cannabinoids, which can work in a way similar to the psychoactive ingredient in marijuana. But it wasn't until the early 2000s that scientists could watch how these effects play out in the brain. Tor Wager, then a Ph.D. student at the University of Michigan, put subjects in a brain scanner. He applied cream to both of each subject's wrists, then strapped on electrodes that could deliver painful shocks or heat. He told the subjects that one of the creams could ameliorate pain, but the creams, in fact, were the same, and neither had any inherent pain-reducing qualities. After several rounds of conditioning, the subjects learned to feel less pain on the wrist coated with the "pain relieving" cream; on the last run, strong shocks felt no worse than a light pinch. A typical conditioned placebo response.
The most interesting part was what the brain scans showed. Normal pain sensations begin at an injury and travel in a split second up through the spine to a network of brain areas that recognize the sensation as pain. A placebo response travels in the opposite direction, beginning in the brain. An expectation of healing in the prefrontal cortex sends signals to parts of the brain stem, which creates opioids and releases them down to the spinal cord. We don't imagine we're not in pain. We self-medicate, literally, by expecting the relief we've been conditioned to receive.
"The right belief and the right experience work together," says Wager, now a professor at the University of Colorado Boulder and director of a neuroscience lab there. "And that's the recipe."
The recipe of belief and experience is finding its way out of the lab and into clinical practice as well. Christopher Spevak is a pain and addiction doctor at the Walter Reed National Military Medical Center in Bethesda, Maryland. Every day he sees active service members and veterans with severe injuries, sometimes just days or weeks after they have left the battlefield. This offers him an opportunity to use expectation and conditioning to tap into internal opioids to stave off, or at least mitigate, long-term pain.
When Spevak first meets patients, he doesn't ask about their injuries or their medical histories—he has all that on file. Instead he asks them about themselves. He might learn that in childhood a person had a favorite eucalyptus tree outside his house or loved peppermint candies. Eventually, if Spevak prescribes opioid painkillers, every time the patient takes one, he also has eucalyptus oil to smell or a peppermint to eat—whatever stimulus Spevak knows will resonate. Over time, just as with Jensen's quick-flash faces or Wager's skin cream (or for that matter, Pavlov's bell), patients start linking the sensory experience to the drugs. After a while, Spevak cuts down on the drug and just provides the sounds or smells. The patient's brain can go to an internal pharmacy for the needed drugs.
Ritual and Belief
"We have triple amputees, quadruple amputees, who are on no opioids," Spevak says of his Iraq and Afghanistan veteran patients. "Yet we have older Vietnam vets who've been on high doses of morphine for low back pain for the past 30 years."
Two years ago Leonie Koban, a member of Tor Wager's lab, spearheaded a novel placebo study. The scientists were well aware of the roles of conditioning and theater in channeling expectations. They wanted to test the effect of a third element influencing experiences of pain: other believers.
As in many previous tests of the placebo effect, the researchers delivered a burning sensation to their subjects' arms and asked the subjects to rate how strong it was. But this time they introduced an extra variable. The volunteers looked at a screen and saw a series of hash marks representing how previous participants had rated their pain. For the same stimulus, the subjects reported feeling higher or lower levels of pain based on what they were told previous participants had felt.
The result was not surprising. In the 1950s, a series of tests called the Asch experiments showed that subjects can give answers they know to be wrong in order to conform with the group. What shocked Koban and Wager was the sheer strength of the social influence: The effect was larger than might be expected after conditioning. Tests of the subjects' skin conductance responses—involuntary changes in how the body is conducting electricity, often used in lie detection—showed that they were not just reporting what they thought the researchers wanted to hear; they were actually responding less to pain. Studies with fMRI machines implicated a separate, complementary network of brain activity that kicks in when conventional placebos are enhanced by peer pressure. Koban goes so far as to say that social information might be more powerful in altering the experience of pain than both conditioning and subconscious cues.
"Information we take from our social relationships has really profound influences, [not only] on emotional experiences but also on health-related outcomes such as pain and healing," Koban says.
"And we are only beginning to understand these influences and how we can harness them."
The impact of the social group could help explain why religion might in a very literal sense be what Karl Marx defined as "the opium of the people": It can tap into the ability to access our own store of beliefs and expectations, especially when we're surrounded by other believers who are doing the same.
Nowhere is the power of group belief more evident than in religious pilgrimages—whether it's the annual Catholic trek to Lourdes, in France, the annual hajj pilgrimage of Muslims to Mecca, in Saudi Arabia, or, largest of all, the Maha Kumbh Mela, occurring every 12 years. The latest Kumbh Mela, in February 2013, drew an estimated 70 million Hindus to the Indian city of Allahabad.
Or the pilgrimage to Altötting where I met Richard Mödl. The first documented healing in Altötting was in 1489, when a drowned boy was said to have been miraculously brought back to life. Today the Black Madonna there attracts about a million visitors a year.
The pilgrims I joined on a cold Bavarian morning in 2016 had already been walking since 3 a.m. After pausing for breakfast, everyone was chatting happily, waiting for the signal to begin walking again, in the rain. I had been nervous about the trip because of ankle surgery I'd had three months before. But in that merry throng of believers, my pain faded away.
"Everyone is here for their own reasons, but they are all here for each other just as much," said Marcus Brunner, a cheery priest and 27-year veteran of the walk. "The group carries you, and you carry the group all together."
When we arrived in the Chapel of Grace, we found it covered inside and out with ex-votos—pictures representing miracles spanning hundreds of years and showing every imaginable ailment. Propped against the walls were crutches and canes left behind through the ages by parishioners and pilgrims whose suffering was relieved by the Black Madonna. The expectation of healing continues unabated.
"There is a different way of thinking here," said Thomas Zauner, a psychotherapist and deacon who had moved to Altötting in order to seek a supportive community for his developmentally disabled child. "Prayer seems to actually work."
America Has Never Been A Christian Nation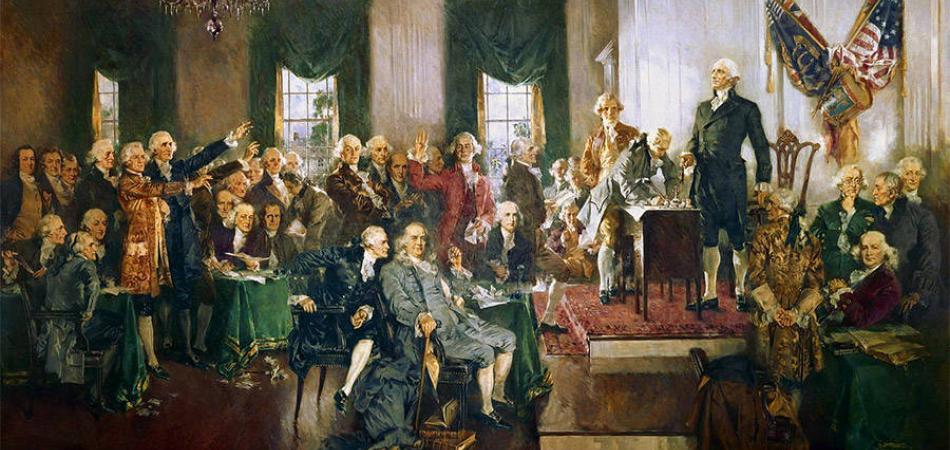 The false assumption of America as a Christian nation.
It assumed that the founding fathers of the United States relied heavily on religion. This assumption is rooted in falsehood. It is difficult to determine the impact of religion on each individual involved in the founding of our country. Sometimes what is on the surface is not necessarily representative of the true beliefs of individuals.
It should not come as a surprise that the founders were not so religious. After all, the founders fought for a separation of church and state in a time popularized by deism, or the belief in that God created the universe but did not answer to prayer or display workings representing miracles.
The United States Constitution is unique in that it forbids all laws from respecting a religious entity while also permitting the free exercise of any religion. The founders understood the impact of religious governments, particularly those in Europe concerning Christianity. They saw these governments reduce the freedom of the citizenry and lead to much war and violence in the name of a Christian God.

Thomas Jefferson: "They are all alike founded on fables and mythology. Millions of innocent men, women and children, since the introduction of Christianity, have been burnt, tortured, fined and imprisoned. What has been the effect of this coercion? To make one half the world fools and the other half hypocrites; to support roguery and error all over the earth."
It is unfair to label the founding fathers and Christians. Thomas Jefferson, John Adams, George Washington, and Thomas Paine are four founding fathers who all displayed unique views regarding religion. Jefferson displayed deism beliefs by cutting out parts of the Bible to his liking. Although never meant to be published, Jefferson's version of the bible was found and eventually published. In a letter to Adams, Jefferson wrote of the tale of Jesus hopefully reaching a fabled status, and reason and free thought increasing in value because of this assumption.
John Adams: "The Government of the United States of America is not, in any sense, founded on the Christian religion."
Adams simply stated that the government of the United States is not founded on Christianity, claiming that such a founding would lead to the rise of sects and their overpowering influence on society. Washington's views remain unclear to this day, although he was raised Protestant and was reported as not an active participant in religion once he became an adult. The most certain aspect of Washington regarding religion is that he advocated the freedom to exercise any religion of one's choosing. Paine was perhaps the most outspoken of all by regretting and opposing any institutionalized religion, especially Christianity.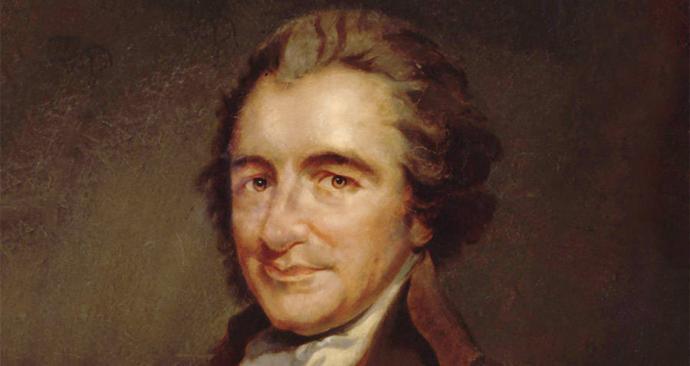 Thomas Paine: "Whenever we read the obscene stories, the voluptuous debaucheries, the cruel and tortuous executions, the unrelenting vindictiveness with which more than half the Bible is filled, it would be more consistent that we call it the word of a demon than the word of God."
Ancient Aliens, Superheroes, and the Decline in Religious Belief
Co-author: Abby Moore (superhero theorist). Are myths of ancient astronauts filling the voids left behind in the exodus from the myths of religion? Perhaps the popularity of the Ancient Aliens television series parallels the decline of traditional religious belief in 21st-century America. After all, twice as many Americans believe in ancient aliens visiting humans on Earth (35%) than believe in the pure evolution of human life on Earth (19%). Maybe TV shows about ancient aliens and Hollywood movies about superheroes provide the big cosmic narratives that once belonged almost solely to theology. Think about it: ancient aliens and superheroes both have superpowers once reserved for Gods, prophets, and miracle makers.
For the record, I am an existentialist without the angst, influenced by Sartre, Sagan, and others. In a vast and ancient universe of two trillion galaxies and three sextillion stars stretching across 100 billion light years, I am not a cosmic narcissist who believes a Creator has a special plan for me or my species on a speck of a planet in a remote part of one galaxy. Yet, the cosmic vastness gives me hope that— to quote the astronaut Taylor (Charlton Heston) in Planet of the Apes (1968)— there has "to be something better than man. Has to be." As explained in my most read essay in Medium, these better-than-human extratrerrestrials have never visited Earth (though I wish they would). Instead, we are witnessing the electronic birth of a new religion based in the myths and imaginary legends of extraterrestrial reality-TV stars—the "ancient aliens" who star in every episode, but have yet to appear.
21st Century Non-Belief
Much has been written about the decline of religious belief in 21st-century America, as documented in various surveys by the Pew Research Center. Americans who have no religious belief and/or no religious affiliation rose to 22.8% in 2014, up from 2% in the 1950s. While religious writers blamed the decline on the usual suspects (the breakdown of society, the decay of traditional values, and so on), the atheists and humanists tweeted their cheers of hope, apparently overlooking the possibility that a decline in traditional religious belief does not automatically equate to a rise in reason, science, and enlightenment. Given the increasing paranormalism in America, it could be the opposite. Make no mistake, something will fill the void.
According to the United States Census, the current US population is an estimated 327 million people. If indeed 22.8% of Americans are non-believers, that total equals about 75 million people. Age is definitely a factor in non-belief. Over 33% of millennials claim no religious belief, while GenX non-believers are at 23%, Baby Boomers are 17%, and those born before 1945 are 11%.
According to Pew, about 50% of the unaffiliated are disenchanted with religion or don't need religion because of their beliefs in "science" and the lack of evidence for a Creator. Another 20% have a beef against organized religion, while 18% are unsure of their beliefs and 10% are inactive.
What's most interesting to me is not the increase in atheists and agnostics, but the 15.8% who believe "nothing in particular." 15.8% equals just over 50 million people. Since I doubt all of these people are nihilists, I wonder what they believe about the origins and destiny of the human species.
Are they merely disinterested in religion? Have they outgrown religion, with no need to replace it with any other worldview or cosmology? Do they believe in evolution or that the observable universe is indeed 13.7 billion years old and contains two trillion galaxies? Do they believe in human-caused climate disruption or the Anthropocene? Do they believe we got here via the advice and interventions of ancient aliens? Or do mobile phones, cool threads, hipster restaurants, and Netflix subscriptions provide the needed daily dope—such that they do not need a cosmology for themselves or for our species?
The Apollo Effect
According to Gallup surveys and National Public Radio, the "nones" stayed below 5% until the Apollo program in the late 1960s. The rise of the nones began with the launch of rockets to the moon and continued long after the Apollo program was shut down. For readers who might not know, Apollo 8 orbited the moon in 1968 and took the famed Earthrise image, with Apollo 11 landing on the moon in 1969 and Apollo 17 marking the last journey to the moon in 1972.
The Internet Effect
According to computer scientist Allen Downey, the rise of the internet correlates with the rise of non-belief from 1990 to 2010. During that period, the increase in non-believers jumped from 8% to 18% of Americans. In a study of four decades of survey data trends regarding demographics, socioeconomics, religious affiliation, and internet usage, Downey concluded that:
• Religious upbringing increases the chance of religious affiliation as an adult. Decreases in religious upbringing between the 1980s and 2000s account for about 25% of the observed decrease in affiliation.
• College education decreases the chance of religious affiliation. Increases in college graduation between the 1980s and 2000s account for about 5% of the observed decrease in affiliation.
• Internet use decreases the chance of religious affiliation. Increases in Internet use since 1990, from 0 to nearly 80% of the general population, account for about 20% of the observed decrease in affiliation.
Please keep in mind that "correlation" does not equal "causation." Correlations show patterns that we must connect to other knowledge, evidence, and observations.
What Accounts for the Other 45%?
Given there are 75 million non-believers, what other trends might account for the startling growth in numbers? If we follow Downey's study and assume upbringing, education, and the internet can account for 55% of the increase, what else accounts for the other 45% (33.7 million people)?
Is it the growth of the scientific outlook? That's possible, given that only 9% of Americans believed in pure evolution in 1982 and the total has more than doubled to 19% in 2014 (according to Gallup). However, it is likely a good chunk of that 19% is accounted for in the 55% of Downey's study?
Could the increases be attributed to the various "New Atheist" books published in the past few years? Recent works include: Sam Harris' The End of Faith (2004), Susan Jacoby's Freethinkers: A History of American Secularism (2004), Richard Dawkins' The God Delusion (2006), Daniel Dennett's Breaking the Spell (2006), Christopher Hitchens' God is Not Great (2007), and Victor Stenger's God: the Failed Hypothesis (2007). These books might have had marginal influence on creating more non-believers, but my guess is that most of the readers of these books were already atheists. Plus, the sales of these books are dwarfed by the audience size of Ancient Aliens.
The Rise of Ancient Alien Theory: Hijacking the 2001 and Apollo Narratives
Published at the pinnacle of the space age in 1968, Erich von Daniken's Chariots of the Gods? hijacked the space narrative from Apollo and Stanley Kubrick's 2001: A Space Odyssey. 2001 appeared in 1968, along with Planet of the Apes, Apollo 8 (the first journey to the moon), and Chariots of the Gods?. Apollo 11 landed on the moon in 1969 as von Daniken's book was becoming popular around the world. Chariots of the Gods? did what few other works tried (outside of a few episodes of the original Star Trek): it connected human destiny on Earth to the stars we were beginning to explore with the Apollo program. As I wrote in my previous essay about ancient-alien theory:
"The ancient-astronaut theory draws upon two valid cosmological concepts: 1) the reality of the immensity of space and time; and 2) the possibility of advanced civilizations somewhere in the cosmos. Given that the scale of the observable universe is immense and that NASA's Kepler telescope suggests there may be billions of planets in the Milky Way, there is almost certainly life elsewhere in the cosmos, perhaps including intelligent civilizations."
"Given that the observable universe is 13.7 billion years old and it took 4 billion years for intelligent life to emerge on Earth, then it is possible the remaining 9 billion years produced civilizations that may have existed for millions or billions of years. If so, they may have developed space travel technologies that allow them to traverse the great distances with relative ease…Such a possibility is one reason why 2001 offers such a compelling vision of human origins and destinies. After all, it would be an epochal moment to find a black monolith somewhere on Earth or the moon, beaming out a radio signal to an alert and curious species."
Such a possibility is attractive, at least in theory. If ancient aliens have visited our planet, they would have possessed highly advanced sciences and technologies. They would have been viewed as gods, angels, and miracle makers by premodern humans, who would have looked upon the beings and technologies with awe, wonder, and fear.
Since Chariots of the Gods? was a huge best-seller, it was made into a documentary film, Chariots of the Gods (1970). Creator of The Twilight Zone, Rod Serling even narrated a one-hour TV version called In Search of Ancient Astronauts (1973). A copycat version of the film, Mysteries of the Gods, was released in 1976—hosted by none other than William Shatner, a.k.a. Captain Kirk, looking rather hip in a green turtleneck and black velour blazer, while sporting a 1970s-style toupée. With films and TV shows as publicity, Chariots of the Gods? sold over 40 million copies during the 1970s.
Without a doubt, 2001, Planet of the Apes, and von Daniken's book and films were trying to account for human origins and destiny at the pinnacle of the space age and the Apollo program. When I first encountered Chariots of the Gods? as a boy in the suburbs of Texas in the 1970s, it seemed like a plausible counter-narrative to the self-righteous evangelicals in my school and neighborhood. As explained here, I eventually began to question the validity of the assertions and realized the ancient-alien theory was bogus pseudoscience. To be frank, I was kinda bummed out. But, logic and evidence mattered more to me. Still do.
Of course, there were mainstream media efforts to debunk Chariots of the Gods? These included a 1976 Skeptical Inquirer article, a book entitled The Space Gods Revealed that featured a forward by Carl Sagan, and a BBC-PBS production of Nova (the episode "The Case of the Ancient Astronauts"). Nevertheless, the book's pseudoscientific ideas continued to circulate around the world in the decades that featured the rise of non-belief in the wake of Apollo. Given that Chariots of the Gods? sold 40 million copies, can we assume it had zero impact on traditional religious beliefs?
In 2009, a two-part episode of Ancient Aliens appeared on the History Channel. So popular was the show that the History Channel programmed the Ancient Alien series, which began in 2010 and is still running every season—134 episodes and counting! As point of comparison for the atheist programs, Neil deGrasse Tyson's 2014 Cosmos reboot only had 13 episodes and seems to appear on TV far less often than Ancient Aliens. I have seen both series listed in Netflix. Why would Ancient Aliens far outstrip Cosmos if the issue was merely a scientific outlook?
The prime-time episodes of Ancient Aliens draw well over one million viewers, plus there are endless repeats during days and evenings. These audiences are far larger than anything on the Science Channel. Who knows how many millions of viewers have seen the various episodes of Ancient Aliens? Among the 45% and 33 million non-believers unaccounted for in Downey's study, how many millions might be fans of Ancient Aliens? I don't know but it is a question worth considering. I bet the total is far from zero. After all, recent surveys show that 35% of Americans believe aliens have visited Earth in the ancient past (see the Chapman surveys below).
The Ancient Aliens series features fanciful storytelling, with many scenes shot at the various remote sites where "evidence" of ancient aliens supposedly exists. Still, it's all pseudoscientific nonsense—simply because there are no proven artifacts of extraterrestrial origin. There is no academic conspiracy against the ancient-alien theorists as implied in the narration and comments of the talking heads. What's needed is proven evidence, as cleverly suggested by the monolith in 2001. But we haven't discovered a monolith or the "chariots." I wish we had.
In Chariots of the Gods?, Mysteries of the Gods, and Ancient Aliens, virtually all of the so-called evidence and arguments provided by the theorists are myth, superstition, hearsay, anecdotal, or involve an inference or conclusion that is fallacious, implausible, or unknowable. The "evidence" and arguments also contain inaccuracies, mistaken assumptions, unrelated facts, and false similarities. The few remaining pieces of "evidence" — which are a tiny fragment of the absurd claims — are simply mysteries yet to be solved or mysteries that will never be solved. One might say this is also a key point in the cultural emergence of "alternative facts."
Ancient Aliens: A New Cosmic Religion
But the pseudoscience, endless fallacies, and alternative facts have not prevented the multi-season programming of the television series. Even if the History Channel decided against renewing the series, it would run for decades in syndication and for eternity online, at least until real extraterrestrials arrived or we finishing wrecking the planet.
Chariots of the Gods? and Ancient Aliens have given birth to new cosmic religion narrative, with von Daniken as the great prophet and his followers serving as the scribes—Giorgio Tsoukalos, Graham Hancock, David Childress, and others. Like God and his prophets, the unseen aliens have superpowers and have shaped our past and perhaps our destiny, especially if they return. The ancient alien narrative is like the standard Creator narratives, in that it assumes most everything humans have done follows from pre-ordained grand plans, with mysterious or hidden purposes, effected by an all-powerful force from the sky, a force that has yet to return to prove it exists. Like the Creator narrative, we humans must have been special beneficiaries. After all, the ancient aliens have taken the time to visit our tiny planet, thus caring enough to allegedly build stone structures, design ancient batteries, create cool statuettes, and paint pictographs before cruising to the next galaxy or star system.
Despite (or because of) the pseudoscience, the ancient alien theorists are doing a far better job of connecting humanity to the cosmos than Hollywood filmmakers and contemporary philosophers. The ancient-alien theorists have a fervant audience of followers who feel the theory connects our origins and destinies to the stars. Meanwhile, Hollywood merely sends us into space to wage Star Wars and battle Alien monsters.
All of the above is why I predict the ancient-alien narrative will continue to grow over time, precisely because it is filled with mystical and magical beliefs that mirror religious mythologies. Ancient Aliens makes us feel special—just like Jesus, ETs came to visit us and advise us. After hijacking the 2001narrative, von Daniken and his scribes have built the ancient-astronaut theory into a new religion, a new cosmic narrative filling the void left by contemporary philosophy as it shrinks before a massive and expanding universe. Meanwhile, secular society provides us with mobile phones and IMAX movies, and says we and our tribes are special—so super-special that superheroes will save us in case the aliens don't make it back in time.
Superheroes: Our Secular Gods
Born of Nietzsche's 19th century "Ubermensch," the superhero emerged to counter horiffic "supermen" of the 20th century — the Marxist New Man and the Nazi Aryan man. By the early 20th century, the Soviet Union promised to create the Marxist New Man, the new human supposedly liberated from capitalism and united via communism and "scientific" materialism, supposedly destined to operate on an international scale. Countering the Marxist New Man, Nazi Germany concocted a racist Aryan Man, a mythical superman from the past supposedly destined to rule Europe and much of the world. Of course, both of these visions of a "new man" resulted in genocide and mass slaughter in totalitarian societies, culminating in World War II and the deaths of hundreds of millions of people before, during, and after the war.
In America's land of a mythic "Democratic Man," the only "superman" would be Superman, Batman, and subsequent legions of superheroes to save us in comics and movies. Though superheroes are fictional, their stories draw on real world events, such as nuclear weapons and environmental destruction. Superheroes function like secular gods providing stories about humanity's survival and redemption in the face of apocalypse. In the end credits for The Avengers: Age of Ultron (2015), we see a giant sculpture of the Avenger superheroes, as if they are a pantheon of gods from Ancient Greece or Rome.
Well into the 21st century, the superhero films just keep coming from Hollywood. Be it Superman, Batman, X-Men, Wonder Woman, or The Avengers, it seems almost all superhero films feature superheroes confronting a doomsday scenario for humanity. The superheroes must "save the world" because we can't do it. Just as ancient-aliens fills the void left by philosophy divorced from science, superheroes fill the void left because industrial society has become divorced from nature, yet it is utterly reliant on the resources we are depleting. Oceans are acidifying, sea levels are rising, and nuclear war is still a possibility, while terrorism, exploitation, and endless tribal warfare plague secular society. Superheroes are needed to save us from ourselves because we know we have no answers, no real solutions for our problems, no leaders or institutions left to trust. It's the same thing, over and over again, as illustrated in presidential elections.
In the 21st century, Americans expect their presidents to be superheroes battling the doomsday scenarios of the other party—thus we give the presidents ever-expanded political and legal powers, as if we are trying to give them superpowers and make them into superheroes with super solutions. Both major parties do it. Don't deny it. When the dictator arrives in America, it will be in the guise of a presidential superhero with political superpowers. As Trump has shown, the superhero prez won't even need to be rational or coherent or even sane. They just need to be superheroes who zap the bad guys. This is what happens when religion and nationalism merge with Hollywood and the 24/7 media spectacle.
In superhero movies and sequels, the superheroes must return to save us, again and again. Ancient-alien theorists claim extraterrestrial visitors shaped our past, present, and perhaps our future when they return. The return of aliens and superheroes echoes the promised return of Jesus and Nietzsche's cycle of the eternal return, the superhero feedback loop. Ancient aliens and superheroes have superpowers beyond anything humans have, not unlike the Gods and prophets in religions. In the end, superheroes are our secular Gods and fulfill functions formerly reserved for religion, while ancient-alien theory claims to offer a secular narrative that connects us to the stars, yet ends up as another religion—a merger of the space age and new age.
Superhero stories and ancient-alien theory now stand in for contemporary philosophy, divorced from 21st century cosmology and declared "dead" by Stephen Hawking. In the absence of a science-based popular philosophy that offers us hope, meaning, and purpose (beyond tribalism, consumerism, and strip-mining other planets) amid the cosmic vastness, the ancient-alien theory provides hope and meaning by connecting our origins and destiny to a story that begins in the stars—even it is in a universe of alternative facts.
How much of the decline of traditional religious belief can be attributed to the rise of ancient alien theory? I don't know, but given this analysis, I bet it is far from zero. This possibility is why the traditional religions will try to colonize the ancient-alien theory. Already, one prominent religious leader suggests we baptize extraterrestrials upon meeting them. If the ancient aliens do show up and don't believe in a Creator, we might well need the superheroes to save us from a religious war in space!
_____________
Barry Vacker is author of the new book, Specter of the Monolith (2017), which explores the meaning of Apollo and films like 2001 and Interstellar, while outlining a new and entirely original space philosophy for the human species. The book is available in Apple's iBooks, Barnes & Noble (here), and Amazon (here).
Source medium.com