Ever Asked Someone For Advice & Things Went Horribly Wrong? It's Not Their 'Fault' – It's Yours
For most of us, opening up to others isn't easy.
Rather than seeking the advice of a professional, mentor or even trusted friend, we have this tendency to instead bottle things up inside. In some cases we opt to do this as a display of strength, to show others and more importantly prove to ourselves, that we are capable of working through our own problems. While in other instances, we refuse to open up out of sheer fear of what others would think.
Whether your motivation behind mass internalization is rooted in strength or fear, we've also all sought out the council of others on numerous occasions -most notably when enough metaphorical "shit" hits the fan, that it forces our hand and/or bursts out of us.
But why is it that even in those instances we more often than not receive advice that either changes nothing or makes things worse long-term?
It may seem like it's the fault of the person who gave us what ultimately turned out to be crappy advice, but in reality they simply offered their opinion. Which is all that I too can offer. And in my opinion, the real fault lies within us.
It lies within the choice that we made to turn them of all people for advice on this particular issue in the first place.
It's not that some people are inherently bad advice-givers, it's that we tend to seek advice from one of three types of individuals:
1. Those who tell us exactly what we want to hear
Examples: "You're right." "You deserve better than that."
2. Those who give us pure attention and sympathy
Examples: "Poor you." "If it makes you feel any better… [insert own personal hardship]"
3. Those who further feed into the drama
Examples: "That a**hole!" "Are you kidding me?"
While there is an appropriate time and place for each of these reactions, we all know that it isn't when we'd actually like to resolve the hardship that we are faced with. We also all likely know who is genuinely capable of giving us good advice in this world.
So rather than turning to your friend that you know is only going to give you the assurance, sympathy and reaction your mind is hoping for, save yourself some time and go directly to who you actually need. And if not, then realize that you are one of the biggest contributors to the lack of time we all seem to regularly complain about.
New Study Finds "Healing Energy" Can Be Stored & Used To Change Cancer Cells In Vitro
A new study has found that healing intention and energy can be stored and used to treat breast cancer cells in vitro. It's one of many examples of mind-matter interaction, and mind-body connection.
Reflect On:Why are these types of results so unbelievable that mainstream science continues to ignore the possibility? Today, is science really science, or has much of it become dogma?
Healing energy" is something that many health professionals still roll their eyes at. However, more and more health professionals and countless numbers of scientists are creating more awareness about it, due to the fact that the results and the science simply speak for themselves.
Not many people know this, but the "mind-body" connection and "healing-at-a-distance" actually have more statistically significant results when it comes to healing than most of the science used to approve our medications. Healing at a distance is simply someone directing their attention towards the ill, with a healing intention. This is one form of mind-matter interaction that has been documented repeatedly by science.
For example, as far back as 1999, statistics professor Jessica Utts at UC Irvine published a paper showing that parapsychological experiments have helped to prevent heart attacks more than a daily dose of aspirin . Utts also showed that these results are much better than the research behind various drugs like antiplatelets, for example.
There are numerous examples, and literally, thousands of peer-reviewed publications in the area of parapsychology and quantum physics that demonstrate without a doubt that yes, mind and matter do interact. How they interact, and the nature of these interactions is what we are studying now, which is one of many reasons why so many notable scientists have been gathering for years emphasizing that matter is not the only reality.
Now, a new study published in SAG Journals  entitled Transcriptional Changes In Cancer Cells Induced By Exposure To A Healing Method has examined the effect that healing intention can have on cancer cells in vitro. The goal of the study was to assess if stored or recorded energy has an impact on breast cancer cells by using energy-charged cotton and electromagnetic recording of healers practicing the method.
Ancient Practice
When it comes to healing, the study points out:
Virtually all recorded societies report that certain individuals appear to have the ability to heal. Oftentimes this healing has been associated with spiritual disciples of one sort or another, and the healers themselves have sometimes been accorded a special status within the culture. Healers have utilized various methods of practice, including laying on of hands, prayer and induced altered states of consciousness, to name a few. Hippocrates, referred to this healing as "the force which flows from many people's hands."
This type of healing has been practised in various cultures throughout human history, especially in Buddhism. Ancient texts in this area are full of stories of people with exceptional abilities, but what's even more exciting is that we actually have real-world examples today that can't really be debunked.
For example,  when talking about modern-day research, one of the pioneers in this area was a biologist by the name of Bernard Grad of McGill University. In controlled experiments, he discovered that certain people could actually influence the germination of plant seeds, make plants grow at a faster rate as well as influence the curing of seeds that had been shocked by saline solution. Furthermore, he was able to measure the ability of healers to reduce goiter and stimulate wound healing in mice. (source) (source)(source)
What's interesting about that particular study is that it wasn't the only one. A study published in the American Journal of Chinese Medicine, as seen in the US National Library of Medicine, demonstrated that a woman with special abilities was about to accelerate the germination of seeds for the purposes of developing a more robust seed stock.  Her name was Chulin Sun, and she entered into a deep trance-like state which sprouts dry seeds in 20 minutes, compared to the normal 3 to 4 days. You can read more about her and access that study here. 
The Science Is There
The cancer study mentioned above goes on to provide more examples:
Since Grad's initial work, there have been innumerable preclinical studies of healing, sometimes categorized by the target of the intended healing. Benor, for example, discusses healing action on enzymes, cells in the laboratory, fungi/yeasts, bacteria, plants, single-cell organisms, and animals that have been subjected to controlled study. The proliferation of healing studies has continued to rise in recent years. At present, there are several peer-reviewed journals devoted exclusively to the burgeoning field of complementary and alternative medicine (CAM), publishing both preclinical and controlled clinical studies of healing of a wide variety of conditions. In addition, there is an increasing number of peer-reviewed journals which are not focused exclusively on CAM but that are open to publishing controlled studies in these areas.
Scientists used energy-charged cotton to store healing intention from several self-proclaimed "healers," and they discovered that of the cells that were exposed to an electromagnetic recording, 37 genes of the 167 tested showed a statistically significant change compared to the control, and 68 genes showed statistically significant fold changes.
Two genes, ATP citrate lyase (ACLY) and interleukin 1β (IL-1β), were consistently downregulated at 4 and 24 hours of expoure to the recording, respectively, in 3 independent experiments. Both acly and IL-1β were also downregulated in cells exposed to a hands-on delivery of the method, suggesting these 2 genes as potential markers of the healing method.
When it was all said and done, the study clearly indicated that there is at least some biological response that has been stimulated by the healer as well as the recording of the healing energy. No matter how small, the effect was there in this study and it has huge implications.
"The consequences of that genomics effect, and the careful evaluation of the several components to induce them, require further study. Multiple questions need to be addressed, such as exposure time of subjects to energy recordings, the composition of the recording itself, what equipment can best capture the healer's input, and so on. Efforts to find the answers to these questions are underway.
The key takeaway points and conclusions that can be drawn from the study are as follows:
 Reproducible biologic changes have been induced by healing energy, whether by direct hands-on healing or using a recording of healing activity.
2. Healing intention can be captured and released, thereby potentially allowing the phenomenon to be more widely disseminated.
3.  Hands-on delivery of the healing intention is stronger than the recording used in this study, suggesting the possibility that the recording did not fully capture the healing potential.
Related CE Podcast: #12 – The Rise of Post Material Science w/ Dr Natalie Trent
Going Deeper Into Consciousness
Studies like these are a great way to reach the mainstream, with credibility, expand minds, plant seeds, and show that yes, mind/matter interaction is actually very real, and it's been demonstrated repeatedly. The fact that black budgets and highly classified government programs utilized parapsychology, while the mainstream ridicules it, says more than enough.
When it comes to healing, perhaps this is why more and more people are gravitating to alternative forms of medicine. An article written by Garth Cook from Scientific American even shows how this information is finally making its way into the mainstream. To instantly brush this stuff off is harming our progress, and possibly a lot of people.
A growing body of scientific research suggests that our mind can play an important role in healing our body – or in staying healthy in the first place….There are now several lines of research suggesting that our mental perception of the world constantly informs and guides our immune system in a way that makes us better able to respond to future threats. That was a short 'aha' moment for me – where the idea of an entwined system of mind and body suddenly made more scientific sense than an ephemeral consciousness that's somehow separated from our physical levels.
In Vitro Study
I go into even more detail in this article I published at the beginning of last year: This is How Powerful The Mind-Body Connection Really Is 
The limiting thing about an in vitro study is that it's not an actual biological organism. That being said, the biological organism that's accepting distant healing, or healing energy from another person, would be most successful when open to the possibility that it could actually be working. The Placebo effect is very interesting and demonstrates beyond a doubt that consciousness can play an enormous role in healing the body.
There are many examples of the Placebo effect, and it works simply because the patient is firm in their belief that something is going to work–especially when it's beyond belief, and more like a 'knowing'.
Consciousness is huge when it comes to healing, and the receiver of the healing plays a vital role, maybe even more than the one who is sending the healing intention, as demonstrated by numerous studies on the placebo effect. We've written about it multiple times in a couple of heavily sourced articles you can check out below:
The Strange Power of The Placebo Effect Explained
The Real Power of The Placebo Effect, Explained
CIA Document Confirms Reality of Humans With 'Special Abilities' Able To Do 'Impossible' Things
What If Everything We Know About Depression Was Wrong? [Video]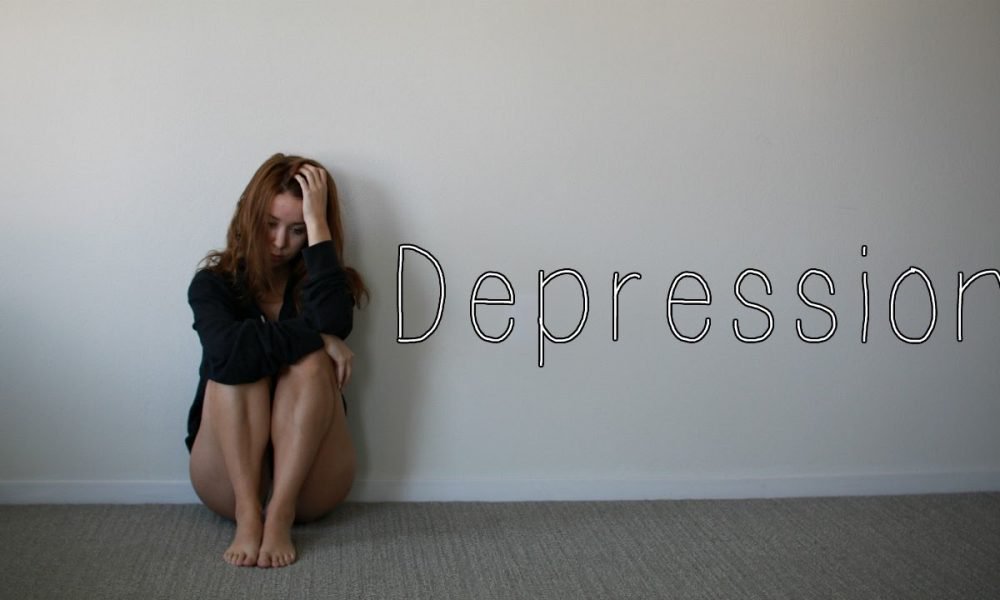 The Facts:There is a lot more to depression than currently meets the eye. If it is a chemical imbalance in the brain, then there is still something that is causing it. It's time to dig deeper and shed some light on this issue that affects millions worldwide.
Reflect On:Why are we more depressed now more than ever? Our current society isn't set up for us all to have a fair chance of living the best possible life imaginable.
It is no secret, the amount of people who are suffering from mild to severe depression is astronomical, at an all-time high. In fact, the World Health Organization estimates that over 300 Million people around the world have some form of depression. Not to mention many sufferers go undiagnosed. What is going on here? Science tells us that depression is caused by a chemical imbalance in the brain, but why are we seeing the rise illness at such alarming rates? Perhaps, it's time to rethink what we think we know about depression.
Is it possible that it is not our brains that are causing us to be depressed, but rather our society? We do not have our basic needs met, we have to work hard to afford to live, often doing jobs in which we have no passion for. We have debt that keeps us completely enslaved to this whole never-ending cycle, and through all this, we are expected to be feel good?
Whether we are working a job with a 6-figure salary or a minimum wage job, many of us are still depressed. Money won't make us happy, although this is what we are often led to believe. Even those pulling in large salaries find it difficult to find the time to spend with their families, or do something that they are passionate about or brings them joy.
Why are we the only species on the planet that has to pay for our food, water, and shelter? This is such a simple question that is rarely asked.
Now this isn't to say we blame our society for how we feel, because ultimately WE have control over how we feel. It's simply that our environment makes it no easier. True peace, is found within, yet our society is pushed to be so distracted that we find little time to go within and find that peace. Instead we're in constant survival mode.
Opening Up The Dialogue
The video below is a brilliant explanation by author, Johann Hari. He describes an alternate view of what is really causing us to be so depressed in the first place. He has suffered from depression as well and was convinced that this issue was all in his head — the chemical imbalance we hear so much about. He felt it was a sign of weakness and was ashamed of his condition.
After being prescribed anti-depressant medication and being on the highest dose possible, Hari was still suffering. This is what led him to realize that there had to be more to this issue than a chemical imbalance. After all, what kept causing these feelings to reemerge?
Check out the video below to hear the insight he's gained after years of studying the true causes of depression.
Where Do We Go From Here?
By talking about this issue, in-depth, and opening up this dialogue, perhaps we can gain new insight in regards to what we can actually do to begin to try and solve this problem. We don't have to live a life of despair and hopelessness, there are solutions to this issue and at the very least it's worth a shot, especially when it seems as though all else has failed.
If there is a chemical imbalance within the brain, something has caused that, and as said in the video, there are a number of different things that may be contributing to that. Lack of nature, connection, purpose, holding on to grief, shame, and trauma. As mentioned, we also spend little time turning within and truly reflecting on self. This is probably the greatest relief found in moving beyond depression.
Can we find out what is truly ailing us in order to let it go so we can move on with our lives and thrive as we were meant to?
Much Love
Hard Voluntarism (Empathy) vs. Soft Slavery (Psychopathy)
"The disappearance of a sense of responsibility is the most far-reaching consequence of submission to authority." ~Stanley Milgram
Being a responsible and compassionate human being should go beyond status quo staples and the illusion of authority. It should trump cultural platitudes and institutional mores. It should supersede societal norms and unhealthy laws. Lest we falter as a species, stagnant and devolved, it must triumph over the attempted bureaucracy of the human condition.
It is for this matter that difficult voluntarism has always been the solution to easy soft slavery. Deep empathy has forever been the cure to shallow psychopathy.
Being a responsible human being requires one to take on the difficult endeavor of empathy, compassion and tolerance despite the easier route of indifference, apathy and intolerance. Sure, it's easier to turn a blind eye to injustice and it's difficult to fight for justice, but it's healthier for humanity as a whole, and more moral for the individual, to take upon the difficult yet responsible task of fighting for healthy justice.
Compassion Versus Intolerance:
"The habits you created to survive will no longer serve you when it's time to thrive. Get out of survival mode. New habits, new life." ~Ebonee Davis
Being compassionate toward others is the foundation of voluntarism. But it's also the most difficult part. It takes work to be compassionate. It's difficult to be courageously soft with others in a world that conditions you to be invulnerable and hard toward others.
It's easier to just remain hard and intolerant, cowardly and contained, law-abiding and culturally conditioned. It's easier to just bury your head in the sand while some so-called authority attempts to dictate to you whose sand it is. It's easier to unquestioningly follow outdated, immoral and unjust laws that don't work for healthy human beings than it is to question and attempt to update those laws to work in accordance with universal laws like the Golden Rule and the Non-aggression Principle.
When it comes down to it, having compassion for others is having compassion for ourselves. We are social creatures after all. We need each other. But it goes deeper than that: we need each other in order to be each other. Remember: self-as-world and world-as-self. We're all connected.
If the immediate culture is unhealthy and based upon outdated, immoral and unjust laws then it is paramount that free, healthy and compassionate individuals seek to change those laws by shining their courageous light through civil disobedience and non-violent rebellion despite any and all so-called authorities. Change for the better despite fixed systems has always come from individuals rising-up and rebelling against outdated reasoning. For, as Tom Morello said, "the system cannot be fixed by the system."
Consent Versus Rape:
"When freedom is outlawed only outlaws will be free." ~ Anonymous
If compassion is the foundation of voluntarism then consent is its backbone. Without consent there is only rape. Lest we allow rape, consent is paramount. Voluntary consent is allowing free individuals to live free lives based upon the Non-aggression Principle while being unobstructed by laws that are not in accordance with Universal Laws.
It's simple: The difference between robbery and a good trade is consent. The difference between murder and assisted death is consent. The difference between rape and a healthy sexual encounter is consent. The difference between oppression and freedom is consent. The difference between coercion and voluntarism is consent. Consent is everything.
If I don't want to trade my dollar for your twinkie and you steal my dollar anyway, that's robbery because I did not consent. If I don't want to have sex with you but you have sex with me when I'm unconscious, that's rape because I did not consent. If I feel that your arbitrary law is immoral and you force me to follow it anyway, that's oppression because I did not consent. If I don't want to give up my money to your arbitrary tax system but you force me to do so anyway that's coercion because I did not give my consent.
In order to be a healthy, responsible, moral, and just human being, you must allow others to be free to give their consent. Otherwise, you are on the slippery slope into tyranny. If you believe that people should be forced into doing things against their will through threat of violence then you are not a healthy, responsible, moral and just human being. It really is that simple.
As such, statists tend to be those who believe that people should be forced into doing things against their will through threat of violence. This not only violates consent, it also violates the Non-aggression principle, the Golden Rule and the Universal Laws that govern healthy survival. Therefore, statists and the statism they prop up as the be-all-end-all to human governance, are indirectly, and perhaps inadvertently, unhealthy, irresponsible, immoral, and unjust human beings.
Self-Defense Versus Violence:
"Every valuable human being must be a radical and a rebel, for what he must aim at is to make things better than they are." ~Niels Bohr
When it comes to self-defense, the majority of us have been tricked –either by political propaganda or by Kung Fu movies– into thinking that it means having an overreaching offense. It doesn't. It's not like it's Opposite Day. Self-defense means self-defense. As soon as your so-called self-defense begins to overreach and hinder other people's freedoms, it is no longer self-defense. It then becomes offensive offense.
This applies to police and militaries just as much as it applies to individuals. As soon as your so-called defense-minded policing/military forces it's arbitrary laws onto another individual, village, county, state, or nation, it is no longer defense-minded. It then becomes offense-minded and offensive to the freedom of others.
An individual, a military, or a police force that has become offense-minded and which pushes its arbitrary laws upon others who have not given their consent is no longer peaceful and moral but violent and immoral as per the Non-aggression Principle, the Golden Rule, and the Universal Laws of healthy survival. Such an individual, military, or police force has thus become intolerant rather than compassionate and holds violence in a higher regard than individual consent. Therefore, such and individual, military, or police force is unhealthy, irresponsible immoral, and unjust.
Again, it really is that simple. And no amount of grappling and losing to your cognitive dissonance is going to get you off the hook. The hook is very real, and only you can decide to regard it as such, do the right thing and make some healthy changes; or just turn a blind eye, bury your head in the sand, and continue to be an unhealthy, intolerant, immoral, apathetic human being who disregards the consent of others by giving into a violent system that violates the Non-aggression Principle, the Golden Rule, and the Universal Laws of healthy survival. The choice is yours.
In the end, hard and difficult voluntarism versus soft and easy slavery is freedom versus tyranny. On the surface, it seems like it's easy to choose sides. But, as you've no doubt found, you'll have to recondition your cultural conditioning, un-wash the political brainwash, and untangle the knot of statist indoctrination that has you all tied-up and confused about the difference between healthy and unhealthy, tolerance and apathy, consent and violence, freedom and tyranny, and good and evil.
Only then can you be sound enough of mind to make a responsible choice regarding the future of humanity. Only then can you discover the guts and the wherewithal it will require to take a leap of courage outside of your all-too-comfortable, all-too-secure, all-too-safe, all-too-fattening statist comfort zone.
About the Author
Gary 'Z' McGee, a former Navy Intelligence Specialist turned philosopher, is the author of Birthday Suit of God and The Looking Glass Man. His works are inspired by the great philosophers of the ages and his wide awake view of the modern world.
This article (Hard Voluntarism (Empathy) vs. Soft Slavery (Psychopathy)) was originally created and published by Waking Times and is published here under a Creative Commons license with attribution to Anna Hunt and WakingTimes.com. It may be re-posted freely with proper attribution, author bio, and this copyright statement.