Even Unto Death: Snake Handling, Bringing the Serpents into the Light
EVEN UNTO DEATH
By Kevin Hardy | Times Free Press
These believers drink poison. Handle snakes. Risk all in the name of the Lord. For a century, their audacious brand of faith has been practiced out of sight in the Appalachian hills.
Now a new generation of pastors pulls back the curtain, bringing souls and serpents into the light.
This place doesn't look like much.
The brick exterior is falling away. The homemade sign standing by the dead-end gravel road is written in crooked stencil lettering.
"Tabernacle Church of God. Pastor Andrew Hamblin. Friday 7:30. Sunday 1:00."
But there is no meekness inside this windowless, concrete box of a church. Sound explodes and escalates, a chaotic jumble of tambourines, electric guitar and humming.
At times the volume is so loud it rattles the foundation. Foreheads gleam from olive oil anointing, tongues mumble unrecognizably, hallelujahs scream to the ceiling, arms stretch wide.
There will be a miracle tonight.
It's in the air.
People can feel it.
Someone could drink from a pickle jar filled with strychnine or lye, but not fall dead. Someone could turn a propane torch to his hand and feel no pain. Someone could wrangle a rattlesnake and not feel its fangs.
Places like this used to be private, secrets tucked away in the hills. Now many people travel from across the country, even the world, to sit in a pew and bear witness to the sights and sounds of this church, to see these people flirt with death. But to the congregants — the families who have worshipped this way for generations, the former alcoholics and drug users who are looking for a sign — this is salvation.
The outsiders want to see the rattlesnakes, but snakes don't always appear during worship. Sometimes they remain curling in a box on the edge of the altar, untouched. They only come out when there is a call, when God tells a believer to take up the danger and trust Him.
For nearly an hour the music plays, a blues sound with a contagious rhythm.
Then, a frenzy begins to build. The music intensifies. The cries grow louder. Some stumble in trances, each person immersed in his or her own experience.
Outsiders peer through the chaos to see what happens next.
[…]
Read the full article at: timesfreepress.com
---
From Wikipedia:
Snake handling or serpent handling is a religious ritual in a small number of Pentecostal churches in the U.S., usually characterized as rural and part of the Holiness movement. The practice began in the early 20th century in Appalachia, and plays only a small part in the church service. Practitioners believe serpent handling dates to antiquity and quote the Gospel of Mark and the Gospel of Luke to support the practice:

And these signs shall follow them that believe: In my name shall they cast out devils; they shall speak with new tongues. They shall take up serpents; and if they drink any deadly thing, it shall not hurt them; they shall lay hands on the sick, and they shall recover. (Mark 16:17-18)

Behold, I give unto you power to tread on serpents and scorpions, and over all the power of the enemy: and nothing shall by any means hurt you. (Luke 10:19)

Another scripture used to support snake handlers' belief is Acts 28:1-6, which relates that Paul was bitten by a venomous viper and suffered no harm.
---
Snake-Handling Christians: Faith, Prophecy and Obedience
By Nicola Menzie | Christian Post
The recent death of a Christian minister from West Virginia who believed that the Bible instructs the faithful to handle snakes and drink poison has put into question a doctrine many believe is unbiblical and dangerous but that its adherents, biblical literalists, say they are compelled to obey.
To outsiders, mainstream Christians included, snake handling seems foolhardy at best and deadly at worst. And despite commending their desire to be obedient to Scripture, Christians have argued that snake handlers are wrong to take Jesus' words in Mark 16:17-18 literally. His statement, they argue, is not a commandment and, what's more, intentionally putting oneself in danger is tantamount to tempting God.
Greg Laurie, senior pastor of Harvest Christian Fellowship in Riverside, Calif., suggested in a Facebook response to a reader doubtful that God "would agree with this practice," that the passage in Mark is to be interpreted spiritually and not literally, as it "means that we as Christians are indestructible until God is done with us."
Citing Acts 28:2-4, Laurie added that "Paul was bitten by a poisonous snake in the book of Acts and did not die, and that is because God still had a plan for him. However, to intentionally handle venomous snakes is to me 'testing' more then trusting the Lord. I do not recommend it for obvious reasons."
Mark Randall "Mack" Wolford, pastor of House of the Lord Jesus in Matoaka, was passionate about handling snakes during worship services and, according to what the Pentecostal leader told The Washington Post last year, might have drunk two gallons of strychnine – a strong poison commonly used as pesticide to kill rats. If not strychnine, some snake-handling churches keep a flask of carbolic acid at the altar instead.
[…]
A belief in divine power and healing, including speaking in tongues, or unknown or foreign languages, is not uncommon to Christians. But the Signs Following community is unique when it comes to an interpretation of this passage in Mark, which some scholars doubt was included in the original Gospel account.
"Serpent handling comes out of that Pentecostal tradition which looked for biblical evidence of possession of the Holy Spirit, initial evidence of baptism of the Holy Spirit. They sought that evidence, which they settled upon as glossolalia or speaking in tongues," explained Ralph Hood, who is considered the foremost expert on snake-handling Christians. The University of Tennessee at Chattanooga Psychology of Religion professor, who has studied snake handlers for over 25 years, said he knew Pastor Wolford as well as the community of believers.
"While you find text for just plain speaking in tongues you also find text for just plain serpent-handling and that's why they focus on the Gospel of Mark 16:17 and 18 where it says 'these signs shall follow them that believe.' So they consider themselves to be Signs Followers believers," he told The Christian Post, adding that these Christians "handle serpents simply to be obedient to God and to follow the signs."
Serpent-handling first emerged in the early 1900s and its popularity is credited to George Hensley, a Pentecostal minister from Tennessee. Experts claim that between 80 and 100 handlers have been killed as a result of venomous snake bites, but not all members of the community actually handle serpents – nor are all snake handlers united in their practices and beliefs.
They all agree, however, that they are compelled by Scripture to handle serpents and some even incorporate ingesting poison or handling fire during worship.
Read the full article at: christianpost.com
---
Serpent Experts Try To Demystify Pentecostal Snake Handling
By John Burnett | NPR
Two weeks ago, NPR of Pentecostals in Appalachia who handle snakes in church to prove their faith in God. The story got us thinking: Why are the handlers bitten so rarely, and why are so few of those snakebites lethal?
After the story aired, NPR was contacted by snake experts who strongly suggest that a snake's reluctance to bite a religious serpent handler may have more to do with the creature's poor health than with supernatural intervention.
The herpetologists at the Kentucky Reptile Zoo have been following the activities of Pentecostal snake handlers for years. They have watched hours of video of snake-handling services and examined snakes used in church.
"The animals that I've seen that have come from religious snake handlers were in bad condition," says Kristen Wiley, curator of the Kentucky Reptile Zoo, a facility in the town of Slade that produces venom and promotes the conservation of snakes. "They did not have water. The cages had been left not cleaned for a pretty long period of time. And the other thing we noticed is there were eight or 10 copperheads in a container that was not very large."
What's more, she says there was no fecal material in the container, which indicated the snakes were not being fed. Riley says a snake that may be dehydrated, underweight and sick from close confinement is less likely to strike than a healthy snake. Moreover, the venom it produces is weaker.
[…]
[Jaime Coots, Pastor of Full Gospel Tabernacle in Jesus Name in Middlesboro, Ky] rejects the criticism.
"People who don't believe in it are gonna say anything to try and discredit us, you know, to say that it's not God actually doin' it," he says.
Read the full article at: npr.org
---
The Serpent Scion: Mythic Traditions and the Brotherhood of the Snake
By Scott Alan Roberts and Micah Hanks | Ancient Origins
That fabled moment when Eve, the first mythic wife of man and mother of all living, accepted fruit from the serpent will remain in infamy as the first great deceit of man by the snake. Of course, despite a rich history of symbolism attained by the lowly belly-crawler amidst its ancestry on Earth that predated his encounter with Adam's wife, this incident, according to the Western mind, became the very summation of the snake's establishment as a wary foe to mankind. And yet, even beyond the realm of myth, there are many who hold fast to the notion that a strange interconnection may somehow exist between man and reptile; one which could yield more, perhaps, than a mere myth-association.
In terms of that prevalence of the serpent-human hybridization myth and the bloodline of the Serpent in human history, we can indeed depart from this primarily Christian mythos altogether, looking abroad at a variety of traditions around the world in which the lowly serpent rises and, rather curiously, appears in therianthropic, half-human form that is suggestive of this intermingling between the species. To examine only a few examples of such serpentine representations found in world traditions, we find the sibling folk heroes of ancient China, Fu Xi and Nuwa, each of whom bore snake's tails below the waist. Fu Xi is often accredited with the passing of fundamental knowledge and skills such as handwriting and food gathering, while his sister, Nuwa, is credited with the literal creation of mankind.1, 2 In other words, these half-snake deities of Chinese folklore are both responsible for the creation and education of mankind. Thus, humanity is created, and knowledge gained, from those bearing close associations with the serpent. Similar traditions arise from study of ancient Greek mythology, where Cecrops, mythical first king and founder of Athens, similarly bestowed knowledge of writing and reading unto mankind.3 Greek mythology also featured Echidna, mother of all monsters and human-snake hybrid, appearing virtually identical to the aforementioned serpent deities. And again in Lamia, the Libyan queen and child-eater, this preponderance of Greek snake-people is again made evident.
[…]
Read the full article at: redicecreations.com
Occult Third Reich: These are the multiple times Nazis tried to use supernatural powers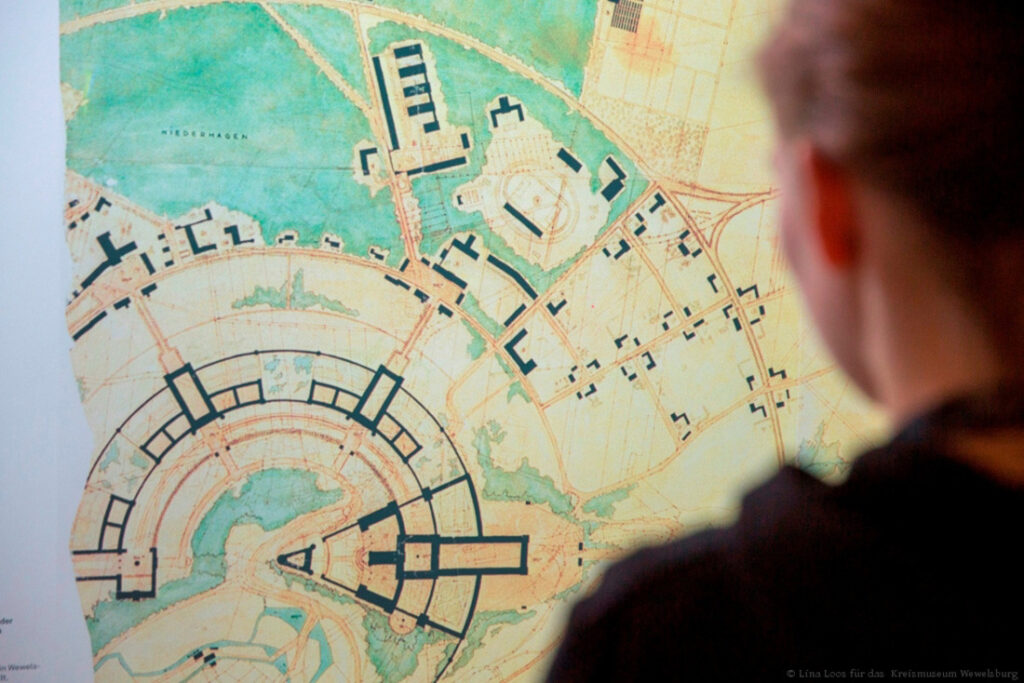 The myth about the love of the Nazis in general and Hitler in particular for the supernatural is widespread and well monetized. Films about legions of mutant zombies who were taken out in secret laboratories, about devilish rituals, the search for the "spear of fate" and the like take pride of place in the lists of category B paintings.
And the myth has a serious factual background. There is even a special term – "Nazi occultism". For example, the British religious scholar Nicholas Goodrick-Clarke believes that occult doctrines had a decisive influence on the formation of the ideology of National Socialism.
And although his theory has many opponents, no one argues that Hitler wanted to recreate a new race of demigods based on the "pure Aryans." In general, the Nazis tried to resort to the help of occult forces quite often.
Hitler hired a Jewish clairvoyant to predict his future
In January 1933, shortly before taking office as German Chancellor, Adolf Hitler visited the clairvoyant Erik Jan Hanussen (pictured above, center) to learn about his future.

Hanussen had caught Hitler's attention a year earlier when he published an article predicting that Hitler would become German chancellor in 1933.

During the session, Hanussen told Hitler that his future would be favorable, but an obstacle would arise in his path. The psychic promised to use some kind of magic spell to ensure Hitler's success. To do this, he took mandrake root from the butcher's yard and buried it in the light of the full moon in Braunau am Inn, the city where Hitler was born.

True, Hitler had no idea that Hanussen was a Jew. And Hanussen, in turn, thought he could convince Hitler that anti-Semitism was not a good idea. In general, Hanussen was not very good at predicting the future.
Hitler hired a specialist to magically detect Jews
After the end of the First World War, Adolf Hitler became friends with the physician Wilhelm Gutberlet, who claimed that he possessed the superpower of recognizing Jews from a distance.

The method used by Gutberlet was quite simple: he swung the pendulum and loudly asked to point to the Jew. They became very close on the topic of anti-Semitism, and before Joseph Goebbels came to power, Gutberlet was in charge of propaganda in the Nazi party. He probably had to rotate his magic pendulum quite often.
Hitler's astrologer
A few days before the assassination attempt on Hitler in the Munich beer hall "Bürgerbreukeller" in 1939, the Swiss astrologer Karl Ernst Kraft tried to warn Hitler that his life was in danger.

In early November 1939 he wrote a letter to his friend Dr. Heinrich Fesel, who worked for Heinrich Himmler. In the letter, Kraft warned that Hitler would be in danger from November 8-10 and asked him to cancel all public appearances.

At first, Heinrich Fesel did not attach any importance to the letter, but after the bombing, he nevertheless informed Himmler, and Kraft was officially hired by the Nazi party. As a staff astrologer, Kraft had to analyze the predictions of Nostradamus, and, of course, in such a way that Germany won the war.
Dietrich Eckart predicted Hitler would become the German messiah
German journalist Dietrich Eckart was a huge influence on Hitler in the early days of the Nazi movement. He was at the origins of the German Workers' Party, which later became the NSDAP, and, like Hitler, was a member of the Thule Society, an occult organization that believed that Germany was destined to become the homeland of a new messiah, who would turn it into the Promised Land.
This Messiah, according to Eckart, was none other than Adolf Hitler. In addition, Eckart convinced Hitler by all means that the Jews wanted to destroy the German state and that the messiah's task was to cleanse the country of them.
Of course, Hitler never officially admitted that he supported Eckart's ideas about his God-chosenness. But he dedicated Mein Kampf to him, and that says something.
The Nazis believed in the theory of the creation of the universe, which Hans Herbirger saw in a dream
The official doctrine of the creation of the universe in Nazi Germany was the Doctrine of Eternal Ice, developed by the Austrian engineer Hans Herbiger. According to her, our Galaxy was born as a result of the interaction of the super-sun and blocks of space ice. This theory ran counter to astrology, but in the eyes of Hitler it was even its plus. And Herbiger himself did not like astronomy. "Objective science is a pernicious invention, a totem of decline," the scientist wrote.
Herbiger also claimed that in the entire history of the existence of the Earth, she had four moons. The previous three have already fallen to the Earth, and each time it became a global cataclysm, due to which the geological era changed on the Earth. The fourth (current) Moon, too, sooner or later must fall to Earth, as evidenced by Herbiger in John the Theologian.
According to the same concept, the USSR was a power of the "world ice" as opposed to the solar Third Reich. All would be fine, but this concept came to Herbiger in a dream.
Project SP used magic pendulums to find warships
There was a secret office in Berlin with the letters SP on the door. The letters stood for "Sidereal pendulum", and inside the Nazi psychics, using magic pendulums, tried to find British ships.

The Nazis started the project because they were convinced that the British were already spying on them with the same methods. In a report received by German intelligence, it was asserted that "the British have created an institute in which, with the help of pendulums, the positions of German warships, primarily submarines, are examined."

In fact, the British had already hacked the Enigma cipher machine and read the encoded German messages, but the Nazis did not know this.
Once the SP department was able to find a damaged German battleship using a pendulum. Someone Ludwig Staniak did it. It was most likely just a coincidence, but the Nazis were so impressed that they created an entire department that spent days swinging pendulums over maps in an attempt to locate the enemy.
Heinrich Himmler was confident that he could predict the future
According to Wilhelm Wolff, Heinrich Himmler's personal astrologer, he not only hired people with supernatural abilities, but was confident that he could predict the future himself.

So, for example, Wulf argued that Himmler never made decisions without first checking the position of the moon and stars, and all the commands he gave to the Nazi army were based on astrological calculations.

Ironically, it was Himmler who ultimately banned astrology across Germany, but according to Wolfe, he did so because he feared astrology was too powerful.

"We cannot allow others but ourselves to engage in astrology. Astrology should remain a privilege singulorum in the National Socialist state, and not belong to the broad masses "- these words really belong to Himmler.
SS Brigadeführer convinced Himmler that Jesus was German
The first half of the twentieth century was generally fruitful for strange ideas in Germany. The German occultist Karl Wiligut was especially distinguished, who claimed that German culture originated in 228,000 BC, when there were three suns in the sky, and giants and dwarfs roamed the Earth. Wiligut also insisted that Jesus was German and that his real name was Christ.
Wiligut was fond of occult ideas from childhood and after the First World War even spent some time in a psychiatric hospital with a diagnosis of schizophrenia. However, Karl Wiligut's close friend Heinrich Himmler was not at all embarrassed by this diagnosis. Moreover, under his patronage, Wiligut took over as head of the Department for the Study of Early History, created especially for him within the SS. Wiligut considered himself a descendant of the ancient Germanic god, and Himmler – the reincarnation of the medieval knight Heinrich Fowler.

Among the achievements of Wiligut is the development of the design of the "Death's Head" ring, which was awarded to distinguished SS officers, as well as the performance of mystical rituals in the castle of Wewelsburg, which he proclaimed the "German Camelot".
Rudolf Hess betrayed Hitler because six planets were in the constellation Taurus
On May 10, 1941, Deputy Fuehrer Rudolf Hess made a solo flight to Scotland, where he tried, on his own initiative, to persuade the British government to make peace with Nazi Germany. This reckless step was doomed to failure, and many wondered why the hell Hess had to do this.

The answer turned out to be even stranger than one might imagine: he did it on the recommendation of his own astrologer. More precisely, it was like this: a close friend of Hess, geographer Karl Haushofer, said that he had a dream in which Hess walked through the corridors of an English castle and brought peace between Great Britain and Germany.
Hess discussed this with his astrologer, who told him that six planets will be in Taurus on May 10, and there will also be a full moon, which means that the forecast for making peace is very favorable. And Hess went to the UK.

In Scotland, Hess was captured and until the end of the war he was in an English prison, and after that he became a participant in the Nuremberg Trials, where he was sentenced to forty years in prison. For some reason, the astrologer did not mention such a scenario.
The Nazis hired a psychic to find Mussolini
After the Hess incident, Hitler banned the occultists from the Third Reich. This, however, did not prevent him and Heinrich Himmler from still resorting to the services of astrologers.
For example, when Mussolini was arrested in 1943 as a result of the June 25 coup, several occultists were promptly released from German prisons and ordered to find Mussolini. True, Hitler, as a safety net, even equipped a reconnaissance operation to search for, and also ordered to intercept radio communications.
As a result, one of the occultists, using a pendulum, "found" Mussolini on one of the islands to the west of Naples. At the same time, the Nazis intercepted a radio message that confirmed the location of the Duce.
Dark Horoscope: What Kind Of Demon Are You According To Your Zodiac Sign?
It turns out that in the horoscope you can find out what kind of demon you are by your zodiac sign. Yes, according to esotericists, each of us has our own dark side, which obeys a certain representative of the underworld. And by the way, it doesn't always hurt us. Sometimes the demon's patronage even helps. 
If you want to know what kind of demon you are by your zodiac sign , then look for yourself in the list below. By the way, the dark horoscope begins unconventionally with Capricorn.
Capricorn – demon Dagdarion
It is believed that Capricorn is the most demonic sign of the zodiac due to its external resemblance to the appearance of Satan or Baphomet. Dagdarion, on the other hand, may look like a toothy fish, a satyr or a devil. This is a demon of coldness and indifference. He gives Capricorn strength of character and the ability to resist other people's emotions, helps to reach career heights and find useful contacts. But from a negative point of view, Dagdarion can make Capricorns into insensitive, proud, arrogant, calculating manipulative people.
Aquarius – the demon Bechemiron
Bechemiron is not one, but many demons, similar to hippos, can also take the form of a cat, dog, wolf or fox. Such a patron demon brings clairvoyance, prophetic dreams and strong intuition to his charges. However, he can also plunge a person into groundless fantasies and illusions. Therefore, it is so important for Aquarius not to lose touch with reality.
Pisces – demon Neshemiron
Neshemiron looks like a skeleton entwined with snakes, or a mermaid. It helps Pisces to better understand themselves and feel other people. Empty dreams, irresponsibility and spinelessness are the vices with which Neshemiron endows his wards. A person can waste his whole life, being lazy and considering himself an underestimated society.
Aries – demon Byriron
Byriron is the creation of Samael, the prince of the fallen angels. This is a child of fire, who has an active, cruel and fearless character. What is the use of it for Aries? It raises their fighting spirit and endows them with determination, helps them become a leader, an insightful and firm person. But the patronage of Byriron makes Aries too aggressive, power-hungry and despotic. Therefore, spiritual practices, yoga and meditation are recommended for representatives of this sign in order to learn how to pacify a storm of emotions in themselves. In addition, Byriron makes Aries show cowardice and "hide in the bushes" when it would be necessary to express their opinion.
Taurus – demon Adimiron
Adimiron is a creature in the form of a half-lizard, half-lion. This demon endows Taurus with a strong-willed and unyielding character. It is believed that the lion's part of the body of Adimiron gives his wards physical strength, and the part of the reptile's body – a "cold head", rationality and concentration. However, in addition to such gifts, this demon can make Taurus very stubborn, withdrawn and greedy individuals. Therefore, it is very important for them not to cling to the material world.
Gemini – the demon Celladimiron
Celladimiron is a Cerberus-like entity. He gives Gemini the ability to easily and quickly adapt to changing external conditions and circumstances. However, the dark side of Celladimiron's patronage is the inability to find oneself and one's place in life. Representatives of this sign run the risk of losing their true self, so they should engage in self-knowledge.
Cancer – demon Shehiriron
Shehiriron is a spirit of water, similar to a demonic reptile, insect, mollusk or crustacean with a human face. The most important gift that Cancers have in store from this spirit is the ability to make all their dreams and fantasies come true. But along with them, empty chores, obsessive thoughts, fears and phobias come into the life of Cancers. Sometimes representatives of this sign suffer from insomnia more often than others.
Lion – demon Shelhabiron
Shelhabiron is a werewolf-like fire spirit. It gives Leo the endurance and the ability to deal with very difficult and responsible tasks, as well as creativity. But on the dark side, Leos can be vicious, ruthless, heartless, and aggressive. Therefore, it is important for representatives of this sign to mobilize their own resources and direct all their internal forces in the right direction.
Virgo – demon Cefariron
According to the description, Cefariron is a half-living and half-dead entity. She helps Virgo see the truth, be an honest and impartial person, and also not pay much attention to public opinion. But all this, in turn, can make the representatives of this sign of people depressed and indifferent to the joys of life. Therefore, they are encouraged to practice positive thinking and not forget to devote time to what they like.
Libra – demon Obiriron
Obiriron is a demonic spirit similar to a golem or a leprechaun. It helps Libra find inner stability. Obiriron has power over time and can give as much of it as needed so that Libra can achieve what they want. However, because of this, the representatives of this sign relax and stop doing anything, thinking that everything will work out by itself. Therefore, the main advice for Libra is not to be lazy.
Scorpio – demon Neheshithiron
Neheshithiron is a demon that looks like a devil insect with a human head. From Scorpios, he makes aggressive and strong personalities. He also helps the representatives of this sign to transform and evolve. It is important for Scorpios to listen to their heart and go through life their own way, because otherwise Neheshitiron, wanting to return a person to his own path, may begin to destroy his life.
Sagittarius – demon Nahashiron
And the last demon according to the sign of the zodiac is the patron saint of Sagittarius, Nakhashiron. It is a demon that looks like a reptile with a dog's head. He helps Sagittarius to deal with the disadvantages of their character and become a strong and whole person. Nakhashiron provides the representatives of this sign with continuous movement towards the goal, giving them energy for transformation. The negative influence of the demon is reflected in the fact that a person can not withstand such a rapid development and get sick. Therefore, Sagittarius needs to streamline their lives as much as possible so as not to waste energy in vain.
Christian writer recorded the voice of Satan?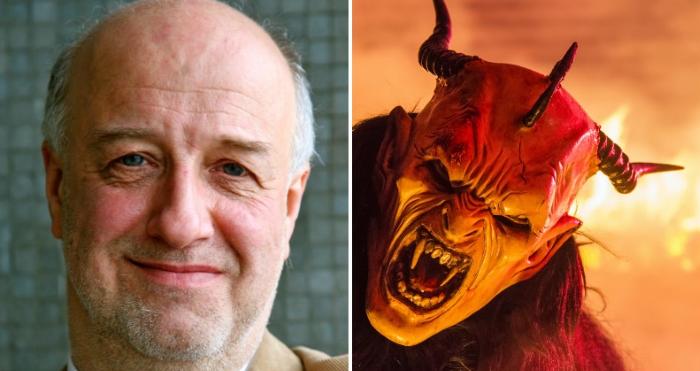 This week, foolishly, apparently, one author claimed to have recorded the real voice of Satan. To promote the new book, Christian author Roderick Millington published a track … of the devil himself, supposedly saying, "Come into the fire, come to me."
The electronic voice phenomenon has been the subject of controversy in the world of paranormal research for many years. Television shows such as Ghostbusters have publicly showcased the results of EVH, often manipulating frequencies to "reveal" a free voice shouting from the great beyond.
Whether you believe in the paranormal or not, Millington's "Voice of Satan" recording will make you raise an eyebrow.
"I confess right away that until recently I was one of the cynics who laughed at those who believe in the devil," the author begins. "Then I heard his voice and everything changed." He continues: "As I sat at my desk trying to figure out what Satan might have spoken to me directly, after a while my breath came back, my mind became clearer and I knew what I had to do. This book is the result. "
This book is titled "The Devil's Playground" and contains 21 supposed recordings of EVP demons along with Satan himself. However, you don't need to buy a book to hear Satan's voice! All you have to do is click here and scroll down to the "Come on fire, come to me" web player.
Rock and metal have a rich history of audio files, with religious leaders striving to find feedback and subliminal messages hidden in songs.
Led Zeppelin was accused of hiding the message "He'll give you 666" in the song, and Judas Priest and Ozzy Osbourne were put on trial after fans died.
No group was found guilty of a crime.