Eugene Shoemaker: The Only Human Being "Buried" on the Moon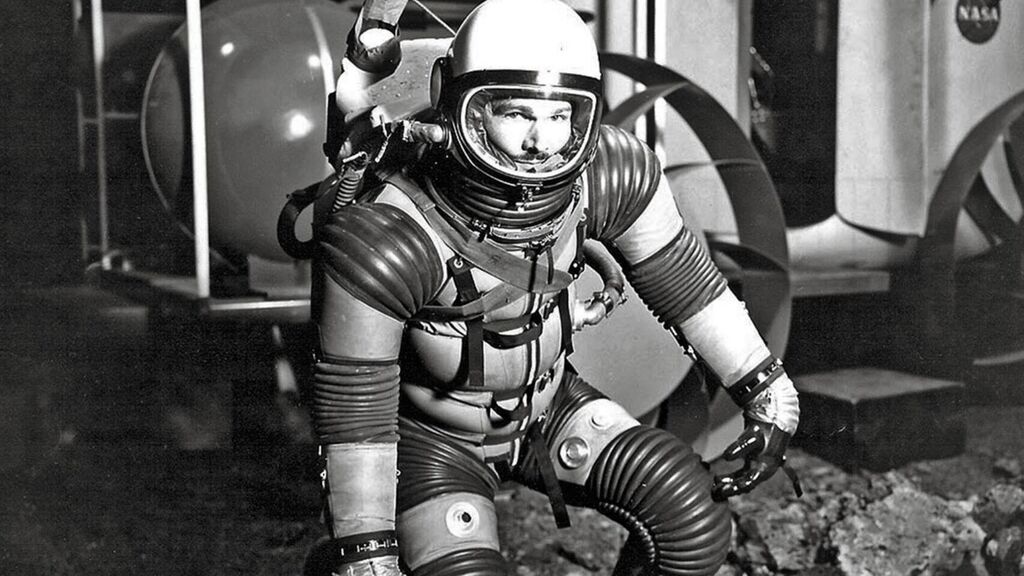 Eugene Shoemaker was unable to go to space due to an illness, but NASA honored him by making him the only man "buried" on the moon.
It is possible that in July 1969, when the Apollo 11 reached the moon and Neil Armstrong has taken his first steps on the satellite, someone has imagined that in the following decades there would be human settlements up there.
Over half a century later, we are far from something like this happening. However, there is already a man whose remains rest forever among the lunar craters and dust.
We speak of Eugene Shoemaker, born in Los Angeles (United States) in 1928, a scientist who deserves to be known not only for the uniqueness of his last home, but for all that contributed to the knowledge of life.
In fact, some consider him the founder of astrogeology because he showed that many landforms, both Earth and other celestial bodies, were not ancient volcanoes but the result of a meteor impact.
It started at Barringer Crater, located in Arizona. After studying physics, he dedicated his doctoral dissertation to prove that it was formed 50,000 years ago.
The presence of Coesite and Stishovite gave him the clue: a meteor had caused that huge hole, as some had suggested but no one had been able to prove.
From then on, he inaugurated and began directing the USGS Astrogeological Research Program (United States Geological Survey) in 1961.
As the moon was full of craters to study, Shoemaker entered the Apollo program and participated in astronaut training. The idea was that he could instruct them on the kind of rocks that would be found when they reached the satellite.
Apparently, he himself was on the list of possible candidates to become an astronaut, take a walk on the moon, and collect samples that interested him, according to his criteria as a geologist. However, an illness crossed his path and thwarted these plans.
He was diagnosed with Addison's disease, a rare disorder that occurs when the adrenal glands at the top of each kidney do not produce enough hormones.
Shoemaker then trained his disciple Harrison Schmitt to make the trip and collect lunar geological samples. Schmitt became the twelfth and last man to set foot on the moon, and the first scientist to do so, since all other astronauts were pilots and engineers.
In analyzing the craters, he studied the asteroids that caused them.
Since 1969, he has devoted himself to this task at the California Institute of Technology and one of his greatest successes came decades later, when in 1993 he became the co-discoverer of comet Shoemaker-Levy 9, which a year later struck Jupiter.
It was the first time the impact of a comet on a planet was observed. An extraterrestrial collision between Solar System objects had never been directly seen.
The other co-discoverers were his wife, Carolyn Shoemaker, and astronomer David Levy.
Eugene Shoemaker died in a car accident in Australia in 1997, but his story does not end here.
NASA wanted to acknowledge his great contributions to science and the space program, so it included its ashes in the Lunar Prospector space probe launched in space in 1998.
After collecting data orbiting the moon, it landed in a controlled manner against its surface on July 31, 1999. Presumably, the impact did not cause a large crater, but scattered its remains.
According to publicist Miguel Artime, Shoemaker's ashes were in a small polycarbonate capsule with his name engraved.
In addition, he was accompanied by an image of comet Hale-Bopp and another of the Arizona crater with which he had started his career. He has shown that to understand the things below, sometimes one has to look up there.
Tattoo and body transformation fan wants to carve the number 666 on his head
A big fan of body transformation, whose tattoos are stuffed from head to toe, decided to go further and carve a rather large number six on his skull.
Victor Hugo Peralta Rodriguez, 50, asked his friend to cut a piece of skin on his head to leave permanent scars, and he plans to continue and add the missing numbers next to it, eventually form the legendary "number of the beast" – 666.
Victor, who is from Uruguay, is covered with hundreds of tattoos that have been stuffed on his body by a master from more than 80 countries.
Even his eyeballs and genitals are filled with ink.
He also has piercings and other modifications like star-shaped implants in his forehead.
Now the circus artist underwent another transformation – "scarification", which consisted of removing a piece of tissue to create engraving on the skin.
He carved a number on his body in the Gothic style, it is the first of three, but in general he wants to form the number 666 on his head.
This number in the book "The Revelation of John the Theologian" is called "the number of the beast" and is usually associated with the antichrist or the devil.
Victor, now living in Argentina, insists that this has absolutely no religious significance for him, he just likes to troll the faithful.
"Just the number six doesn't matter to me," he says. – I do three sixes because I hate religious people, in general what they do does not interest me – I do it because I reject the church."This was done by a colleague and friend of mine here in Buenos Aires at my local Querubin Tattoo studio." "It took about an hour of work to create one of the sixes, and due to the schedule it could not be completed in one session." "There will be a second and final session shortly to complete the work."
Victor said that this operation was performed under local anesthesia, but he still felt some pain during the removal of tissues.
"I've already had seven scars and it is likely there will be others."
Victor has been tattooing for 26 years and is also involved in a circus where he hangs from metal hooks that pierce his skin.
"I was attracted to colorful art from a very young age," he explained his love for ink. – At the age of 13 I got my first tattoo, it was the word "fu .." on the fingers of my left hand, I made it myself. " "Since then, I have never stopped getting tattoos, and today, at 50, I have 95% of my body tattooed, including my tongue and genitals."
Victor also has a number of other body modifications, including 11 subcutaneous implants, metal teeth, a cut and tattooed tongue, various scarring and ear tunnels.
Once he even pierced his scrotum, but now he only wears piercings in his nose, ears and nipples.
"I don't have a lot of piercings right now," he says. "A long time ago I had about 40 on my face, but my favorite was the septum."
The man also admitted that his most painful tattoo was a tattoo on the end of his penis, but even that cannot be compared with the agony of staining his tongue.
"It was very annoying and painful, it was even difficult to breathe for several hours," he recalls.
As for what his family and friends think about all this, Victor said:
"They are used to seeing me like that. They have seen my transformation and are encouraging it. ""There are many people who disagree with this way of life and criticize me for not understanding the tastes of others.""But I don't pay attention to them. I am unique, I do not want to be like anyone, these are my ideas and projects carried out by friends. ""Today I am a beautiful monster."
What do you think of such a bold body transformation? Let us know your thoughts on this in the comments below!
Source: The Sun
There is a monster on Earth – a copy of "Alien"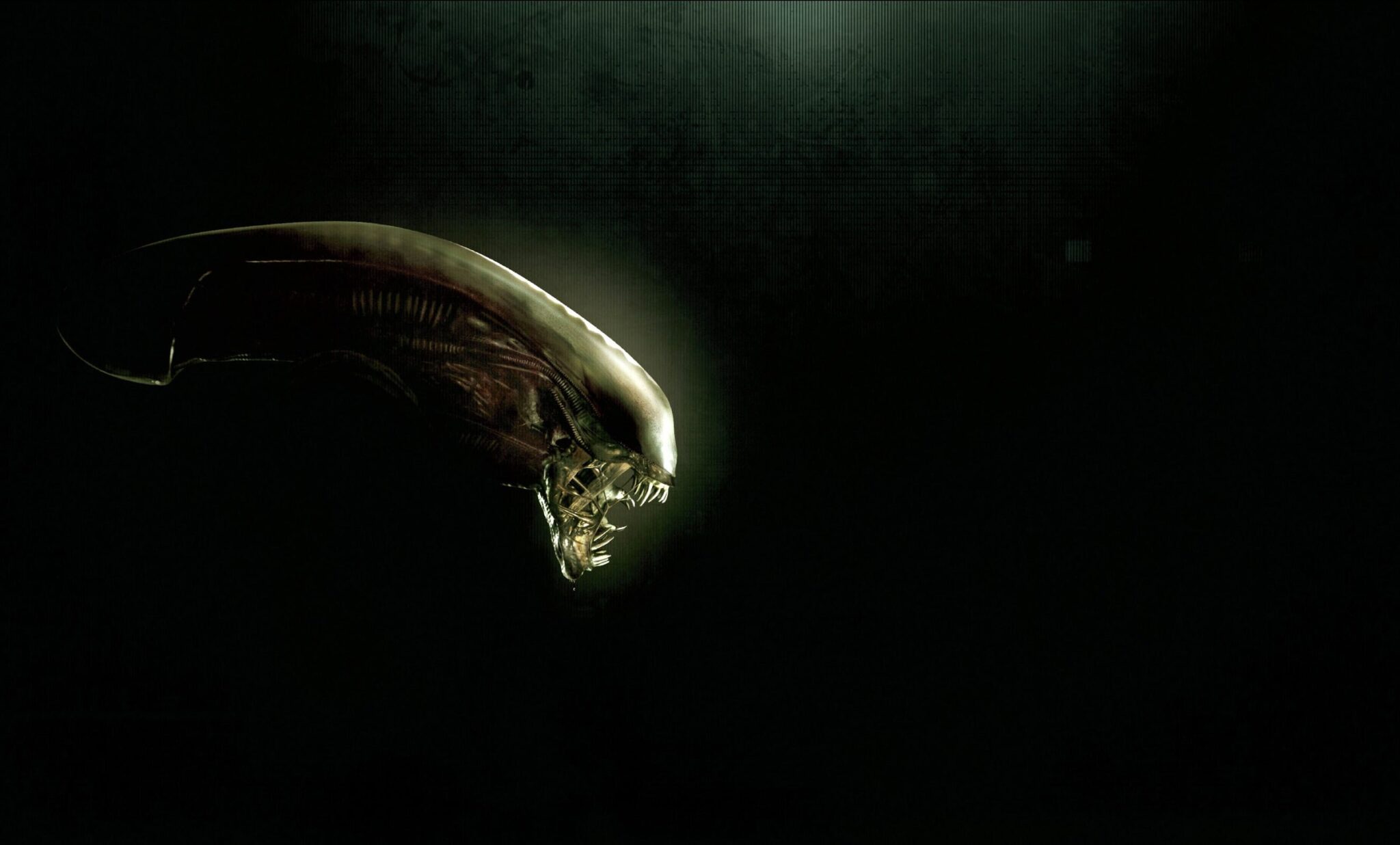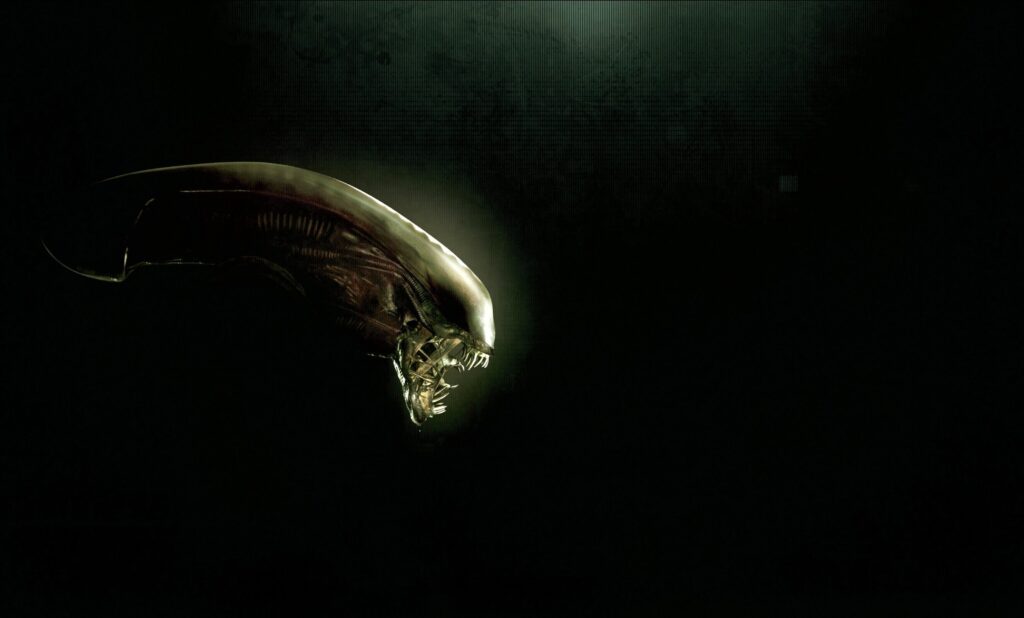 In the depths of the ocean is found a rare shark ,which can reveal their jaws as well, as the famous monster of 'cinematic' space "Alien"!
The species Trigonognathus kabeyai was first discovered in 1986 near the island of Shikoku, but it is so rare that only a few specimens have been caught over the past 30 years.
Researchers from the Taiwan Fisheries Institute caught five sharks during a raid near Donghe city.
The animals are described as having "needle-like teeth that resemble snake fangs (hence the name snake shark), as well as fluorescent pigment in their skin and the ability to extend their jaw to capture prey."
There is almost no information about the lifestyle of these rare sharks. It is known that they migrate from the usual depth of 300-400 meters into the water layers about 150 meters from the surface during the night, in order to then again go into dark waters.
Unfortunately, 4 out of 5 found samples were already dead, and the only living shark, although it was immersed in its usual cold water, died the very next day.
A Russian guy smashed a dinosaur egg on camera and showed everyone what is inside (video)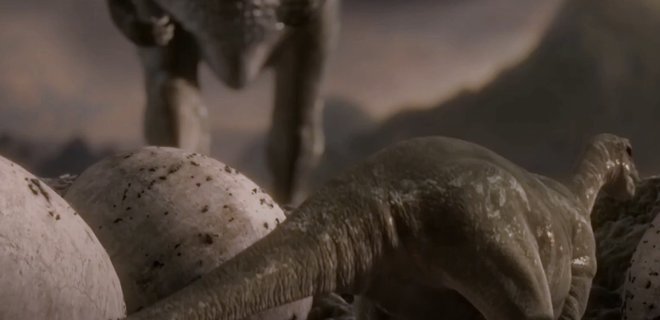 A Russian-speaking TikTok user with the nickname lom162, judging by his profile, is fond of searching for various fossils. In mid-November, he posted an unusual video on the platform that quickly went viral.
The footage shows how a young man holds a large object resembling an egg. The author of the video explained that this is nothing more than a dinosaur egg, and the very next second he smashed it on the rocks.
There was something yellow-green and shiny inside, and as explained by the user, it was yolk.
TikTok users split in the comments. Some admired the unusual find and its contents, while others were horrified by such barbarism. Many noted that the egg could serve science in the hands of paleontologists, or it could be sold for a lot of money. Other users began to put forward versions that the egg may not belong to a dinosaur, but to some other creature. In any case, there was no point in breaking it.
However, a day after the publication of the first video, which made a lot of noise on social networks, the young man showed a new video with another dinosaur egg. In this video, he broke it again.