EPA Plans to Allow Unlimited Dumping of Fracking Wastewater in the Gulf of Mexico
Mike Ludwig, Truthout
Waking Times
Environmentalists are warning the Environmental Protection Agency (EPA) that its draft plan to continue allowing oil and gas companies to dump unlimited amounts of fracking chemicals and wastewater directly into the Gulf of Mexico is in violation of federal law.
In a letter sent to EPA officials, attorneys for the Center for Biological Diversity warned that the agency's draft permit for water pollution discharges in the Gulf fails to properly consider how dumping wastewater containing chemicals from fracking and acidizing operations would impact water quality and marine wildlife.
The attorneys claim that regulators do not fully understand how the chemicals used in offshore fracking and other well treatments — some of which are toxic and dangerous to human and marine life — can impact marine environments, and crucial parts of the draft permit are based on severely outdated data. Finalizing the draft permit as it stands would be a violation of the Clean Water Act, they argue.
The EPA is endangering an entire ecosystem by allowing the oil industry to dump unlimited amounts of fracking chemicals and drilling waste fluid into the Gulf of Mexico," said Center attorney Kristen Monsell. "This appalling plan from the agency that's supposed to protect our water violates federal law, and shows a disturbing disregard for offshore fracking's toxic threats to sea turtles and other Gulf wildlife."
The Center has a history of using legal action to stop polluters and challenge the government to enforce environmental regulations, so the letter could be seen as a warning shot over the EPA's bow. Earlier this year, lawsuits filed by the Center and another group won a temporary moratorium on offshore fracking in the Pacific Ocean, and the groups are currently preparing to challenge fracking in the Santa Barbara Channel under the Endangered Species Act.
Offshore fracking involves pumping water, chemicals and sand at extremely high pressure into undersea wells to break up rock and sand formations and clear pathways for oil and gas. Offshore drillers also treat wells with corrosive acids, such as hydrochloric acid, in a process known as "acidizing."
The technologies have been used hundreds of times to enhance oil and gas production at hundreds of Gulf wells in recent years, and environmentalists say use of the technology could increase in the future as the industry seeks to maximize production in aging offshore fields. Still, little was publicly known about these "well treatments" until Truthout and environmental groups began filing information requests with federal regulators.
Regulators and the fossil fuel industry say offshore fracking operations have a good safety record and tend to be smaller in size compared to onshore operations, but environmentalists continue to worry about the chemicals used in the process because many of them are known to harm marine wildlife. Plus, dolphins and other species in the Gulf are still suffering from the lingering effects of the 2010 BP oil spill.
Under the EPA's current and draft permits, offshore drillers are allowed to dump an unlimited amount of fracking and acidizing chemicals overboard as long as they are mixed with the wastewater that returns from undersea wells. Oil and gas platforms dumped more than 75 billion gallons of these "produced waters" directly into the Gulf of Mexico in 2014 alone, according to the Center's analysis of EPA records.
These large volumes of wastewater cannot contain oil and must meet toxicity standards, but oil and gas operators are only required to test the waste stream a few times a year. Monsell said these tests could easily be conducted at times when few or no fracking chemicals are present in the wastewater.
The EPA expects these chemicals to have little impact on the environment because the large volumes of wastewater and the ocean dilute them, but the Center points out that much of the EPA's data on the subject comes from studies prepared in the 1980s and 1990s. Offshore production technology has advanced since then and hundreds of frack jobs have occurred in the Gulf in the past five years alone.
"All they have to do is ask the Interior Department for this information, because they just compiled it all for us," said Monsell, referring to the thousands of documents recently released to Truthout and the Center under the Freedom of Information Act.
These documents, released under a legal settlement between the Interior Department and the Center, show that regulators approved more than 1,500 frack jobs at over 600 Gulf wells between 2010 and 2014 with permit modifications that were exempted from comprehensive environmental reviews.
Monsell said the EPA's permit is just another example of a federal agency "rubber-stamping" permits for offshore fracking without taking a hard look at how the technology impacts the environment. The EPA, she argues, should prohibit the dumping of hazardous fracking chemicals and other wastes directly into ocean altogether.
"It's the EPA's job to protect water quality from offshore fracking, not rubber-stamp the dumping of the wastewater from this dangerous, disgusting practice," Monsell said.
The draft permit does prohibit the dumping of oil in the Gulf and proposes a new rule that would require oil and gas operators to keep an inventory of the fracking and acidizing chemicals kept on board. This inventory must be made available to regulators upon request. The government's most up-to-date list of offshore fracking chemicals is now 15 years old, and the Interior Department regulators are currently working to update it.
Monsell worries, however, that these inventories would not track how much of the chemicals are dumped overboard, and the public will not be able to access them unless the EPA or Interior Department requests copies first. Even then, watchdogs may have to wait on the government to process more information requests in order to make those inventories public.
Study Shows Growing Hemp is a Powerful Tool to Fight Bee Population Decline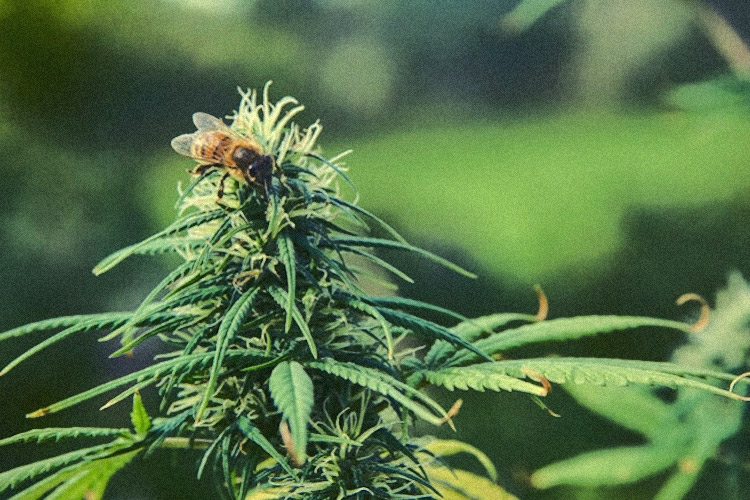 Matt Agorist, TFTP
Waking Times
As the world population of honeybees continues to decline at a dangerous rate, a new study from Colorado State University purports to have found the answer to quell the decline—hemp. The reason hemp is such a boon to the bee population is simple, it is a great source of pollen.
Because the hemp plant provides such a massive amount of pollen, it will provide them with the resources they need to sustain and grow their populations.
As Forbes points out:
According to researchers, most hemp crops flower between July and September, coinciding with a lack of pollen production from other farm crops.
Over 2,000 bees (and 23 different types of bee, including the European honeybee) were collected during the study. The 23 bee types represent 80% of all types in the region.
This discovery points to hemp as a new pollen source for bees and could help sustain their populations.
Bee colonies have been declining in the U.S. due to stressors such as pests, pesticide exposure and poor nutrition from a lack of pollen, according to the Environmental Protection Agency (EPA).
Researchers noted that although "hemp does not produce any nectar, the pollen rich nature of the flowers can make hemp an ecologically valuable crop." However, they also noted that as "cultivation of hemp continues to expand, we expect insect pests on hemp to also become prevalent. Our results documenting bee diversity in flowering hemp provides the impetus for the development of integrated pest management plans that protect pollinators while controlling pests."
As TFTP reported last year, another study showed that mushrooms could have a powerful effect on bees by helping them combat the viruses that have been killing their colonies.
According to the results of this study, which was titled "Extracts of Polypore Mushroom Mycelia Reduces Viruses in Honey Bees," researchers were looking for a way to combat the highly infectious viruses that were wiping out global honey bee populations, and they started looking at mushrooms when they noticed bees were seeking out the fungus:
"BEES HAVE BEEN OBSERVED FORAGING ON MUSHROOM MYCELIUM, SUGGESTING THAT THEY MAY BE DERIVING MEDICINAL OR NUTRITIONAL VALUE FROM FUNGI. FUNGI ARE KNOWN TO PRODUCE A WIDE ARRAY OF CHEMICALS WITH ANTIMICROBIAL ACTIVITY, INCLUDING COMPOUNDS ACTIVE AGAINST BACTERIA, OTHER FUNGI, OR VIRUSES. WE TESTED EXTRACTS FROM THE MYCELIUM OF MULTIPLE POLYPORE FUNGAL SPECIES KNOWN TO HAVE ANTIVIRAL PROPERTIES."
The study found that extracts from amadou and reishi fungi reduced the levels of honey bee Deformed Wing Virus (DWV) and Lake Sinai Virus (LSV) with colonies that were fed Ganoderma resinaceum extract showing "a 79-fold reduction in DWV and a 45,000-fold reduction in LSV compared to control colonies," which brought researchers to the conclusion that "honey bees may gain health benefits from fungi and their antimicrobial compounds."
Paul Stamets, lead author of the study and founder of Fungi Perfecti, a business focused on promoting the cultivation of mushrooms, told ABC News that he worked with researchers from Washington State University and the U.S. Department of Agriculture on the study.
"This is a natural product and [it's showing] tremendous results in reducing the viruses of bees," Stamets said, noting that the mushrooms are "the first antivirals to reduce viruses in bees."
Published by Nature Scientific Reports, the results of the study noted that over the last decade, while the demand for honey bees has increased, the annual colony losses have continued to increase, usually by more than 30 percent each year.
Researchers began paying attention to the natural habits of the bees, which led them to study why the bees were foraging directly on mushrooms. According to the study:
"HONEY BEES HAVE BEEN OBSERVED FORAGING DIRECTLY ON MYCELIUM GROWING IN OUTDOOR BEDS, LEADING TO SPECULATION THAT THEY MAY BE PROCURING A NUTRITIONAL OR MEDICINAL GAIN. THIS BEHAVIOR MAY REPRESENT A NOVEL FACET OF SOCIAL IMMUNITY, GIVEN THAT A GROWING BODY OF EVIDENCE INDICATES THAT HONEY BEES SELF-MEDICATE USING PLANT-DERIVED SUBSTANCES. IN THIS STUDY, WE EVALUATED EXTRACTS DERIVED FROM THE MYCELIA OF SEVERAL POLYPORE MUSHROOM SPECIES FOR ACTIVITY AGAINST TWO MAJOR HONEY BEE VIRUSES IN VIVO IN BOTH LABORATORY AND FIELD STUDIES. IN BOTH CASES, REDUCTIONS IN DWV AND LSV TITERS OCCURRED IN BEES THAT WERE FED MYCELIAL EXTRACTS IN SUCROSE SYRUP."
Stamets also told ABC News that he was initially invited to submit his mushroom extract samples to the Department of Defense's "Project BioShield" following the 9/11 attacks when the government warned of a possible "biological attack" and the extracts he provided were found to be "extraordinarily active."
The power of mushrooms is now having the same effect on fragile honey bees, and the study found that the extracts could almost double the lifespan of caged bees while simultaneously working to reduces their viral count.
One of the most incredible things about this study is that the researchers took the time to pay attention to the elements in nature that honey bees were attracted to, and they found that the bees were instinctively foraging for a substance that helped to protect them.
The study is also yet another "win" for magic mushrooms, and as The Free Thought Project has reported over the years, there is no shortage of wonders that come from mushrooms, which include treatment for depression, opioid addiction, PTSD, and mental illness—just to name a few.
About the Author
Matt Agorist is an honorably discharged veteran of the USMC and former intelligence operator directly tasked by the NSA. This prior experience gives him unique insight into the world of government corruption and the American police state. Agorist has been an independent journalist for over a decade and has been featured on mainstream networks around the world. Agorist is also the Editor at Large at the Free Thought Project. Follow @MattAgorist on Twitter, Steemit, and now on Minds.
**This article (Study Shows Growing Hemp is a Powerful Tool to Fight Bee Population Decline) was originally featured at The Free Thought Project and is re-posted here with permission.**
Canada Bans Whale, Dolphin And Porpoise Captivity
Canada has made history by passing unprecedented legislation to ban entertainment based whale, dolphin and porpoise captivity. Under the new laws, it will also be illegal to trade, posses, capture or breed of cetaceans. The House of Commons voted overwhelmingly in favor of Bill S-203, which was called "the Ending the Captivity of Whales and Dolphins Act."
The bill was introduced by Senator Wilfred Moore in 2015, and then later sponsored by Senator Murray Sinclair.
Rebecca Aldworth, Executive Director of HSI/Canada called the passing of the bill a "watershed moment."
"The passage of Bill S-203 is a watershed moment in the protection of marine animals and a victory for all Canadians. Whales and dolphins don't belong in tanks, and the inherent suffering these highly social and intelligent animals endure in intensive confinement can no longer be tolerated. We congratulate the sponsors of this bill and the Canadian government for showing strong leadership in responding to public will and sound science on this critical issue," Aldworth said.
The bill was endorsed by a coalition of over 20 leading marine scientists and stakeholder organizations.
Only two facilities in the country currently hold cetaceans in captivity. Those facilities are the Vancouver Aquarium, and Marineland in Niagara Falls. However, now these facilities will no longer be able to breed or import any new cetaceans.
Green Party Leader and Saanic Gulf Islands MP Elizabeth May was one of the main supporters of the bill in the House of Commons.
"Canadians have been clear, they want the cruel practice of keeping whales and dolphins in captivity to end. With the passage of Bill S-203, we have ensured that this will happen," MP May said.
Senator Wilfred Moore, who sponsored the bill, said that humans have a moral obligation to treat animals humanely.
"We have a moral obligation to phase out the capture and retention of animals for profit and entertainment. Canadians are calling upon us to do better – and we have listened," Moore said.
Hal Whitehead, a leading marine scientist, said that the conditions that marine animals are currently held in are similar to prisons.
"The living conditions for captive marine mammals cannot compare to their natural ocean environments in size, nor in quality. We thank the federal government and all those involved in the passage of Bill S-203, so that our laws can finally align with the Canadian peoples' values and end this cruel practice," Whitehead said.
For the past few years, animal parks like SeaWorld have been under heavy scrutiny, due to criticism from animal rights activist who say that they mistreat the whales and dolphins that they have in captivity. The theme park has been at the center of controversy since the 2013 release of the documentary "Blackfish", which exposed the inhumane treatment of its animals.
After years of activism from a variety of groups and individuals, the California Coastal Commission banned captive whale breeding in 2015, and set unprecedented limitations on how the company can hold and transport the animals.
The board also approved the construction of a $100-million project called Project Blue World, which SeaWorld says will greatly improve the quality of life for the whales that they have captive. The new project will reportedly be an expansion of the pools, and an enhanced habitat, but the plan has been criticized by many activists who say that the project is "a joke."
Attendance at parks like this have been dropping so sharply that they are being forced to look for new sources of income, as they face out captivity.
The company announced in 2015 that they have seen an 84% decrease in sales as "continued brand challenges" steer customers away from the park, and things have only gotten worse for the brand. Since the release of the film, it was reported that the company lost more than half of its market value, and was forced to fire many leading executives.
Following the release of Blackfish, it was shown that SeaWorld's income dropped from $37.4 million $5.8 million in just two years, and attendance dropped by more than 100,000 tickets.
SeaWorld contends that their parks are more like veterinary clinics than zoos, because according to the company, they nurse sick animals back to health and keep them in captivity because they would not be able to survive on their own. However, these claims are mostly rejected by animal rights activists.
Nevada Becomes First State to Ban Employers From Testing Workers for Weed
Elias Marat, TMU
Waking Times
In a move that could blaze a small but important trail for workers' rights across the U.S., Nevada has passed a bill telling employers and state agencies that they can no longer refuse to hire workers on the basis of their testing positive for cannabis. It's a long way to come for a state that was once infamous for its notoriously strong prohibitionist laws penalizing those in possession of marijuana.
Last week, Governor Steve Sisolak signed AB 132, which prohibits the denial of employment to cannabis consumers after drug pre-screenings. Advocates are hailing the passage of the bill because it finally clears a major gap in the law between states that have rendered marijuana totally legal for medical or recreational purposes and those U.S. companies that try to block their workers from toking up at all.
In Nevada, as in the other several states that have made recreational cannabis legal across the country, employers were still able to turn people away from jobs if they failed the "whizz quiz," or urine-based drug tests. NFL players seeking to recover from the intense physical pressures of football are unable to use cannabis-based remedies, doctors have lost their licenses for using medicinal cannabis, and 48 percent of businesses in otherwise weed-friendly Colorado have "well-defined" rules that allow them to fire employees if marijuana is detected in a worker's test results.
According to the Nevada law, which kicks in January:
"It is unlawful for any employer in this State to fail or refuse to hire a prospective employee because the prospective employee submitted to a screening test and the results of the screening test indicate the presence of marijuana."
However, a number of provisions in the bill complicate matters. Safety-sensitive positions including first responders such as firefighters and EMTs, doctors, transportation and construction workers are exempt from the bill, as are workers who belong to collective bargaining agreements—which bars union workers who are extant across numerous industries in Nevada, according to Merry Jane. Additionally, federal law demands that workers like truck drivers must take drug tests.
Paul Enos, the chief executive of the Nevada Trucking Association who helped ensure revisions to the law that would allow safety exemptions for certain workers, toldthe Washington Post:
"We want to make sure we have safety conscious individuals … The bill gives employers a tremendous amount of discretion to determine whether or not the position they are hiring for could impact the safety of others … They can still use positive tests for marijuana to deny the job."
The law has come a long way since it was introduced, with some employers accusing state politicians of allowing workers to blaze it up while on the clock.
Lead sponsor of AB 132 and Democratic Assemblywoman Dina Neal said during a hearing for the bill in February:
"There is nothing in AB132 that prevents an employer from having a policy prohibiting the possession or use of marijuana at the workplace … The bill does not get into violating the [federal] supremacy clause or get into the business of usurping federal law and preventing rights of federal employees."
Yet Madisen Saglibene, the executive director of the Nevada and Las Vegas chapters of NORML, worked hard alongside legislators to ensure the bill's passage in the face of opposition from industry representatives and politicians like Ellen Spiegel, chair of the Commerce and Labor committee.
Saglibene told VICE that the troubling provisions in the bill were a result of compromises necessary to pass the bill, explaining:
"It was hated … It was one of those things where we were meeting with legislators and they were like, Absolutely not. We are not taking away employers' right to hire who they want."
But thanks to Neal, who held meetings with all parties interested in the bill, a compromise was finally met. Saglibene said:
"By the time it was having its final public comments, most of the stakeholders who were initially against it testified as neutral … which is saying a lot, actually, considering they were so vehemently opposed."
Gov. Sisolak has also signed Assembly Bill 192, which provides for a process through which individuals can petition to have their criminal records sealed if their conviction was for offenses that were eventually decriminalized, such as for a cannabis conviction.
Saglibene remains optimistic about the prospects of the AB 132, which opens the door to similar—and perhaps stronger—legislation across the country. Acknowledging that there is still work ahead, she noted:
"We're very pleased … This isn't the end-all-be-all but this is absolutely a step in the right direction."
**This article (Nevada Becomes First State to Ban Employers From Testing Workers for Weed) was originally published at The Mind Unleashed and is re-posted here with permission.**