Elon Musk just revealed new details about Starlink, a plan to surround Earth with 12,000 high-speed internet satellites. Here's how it might work.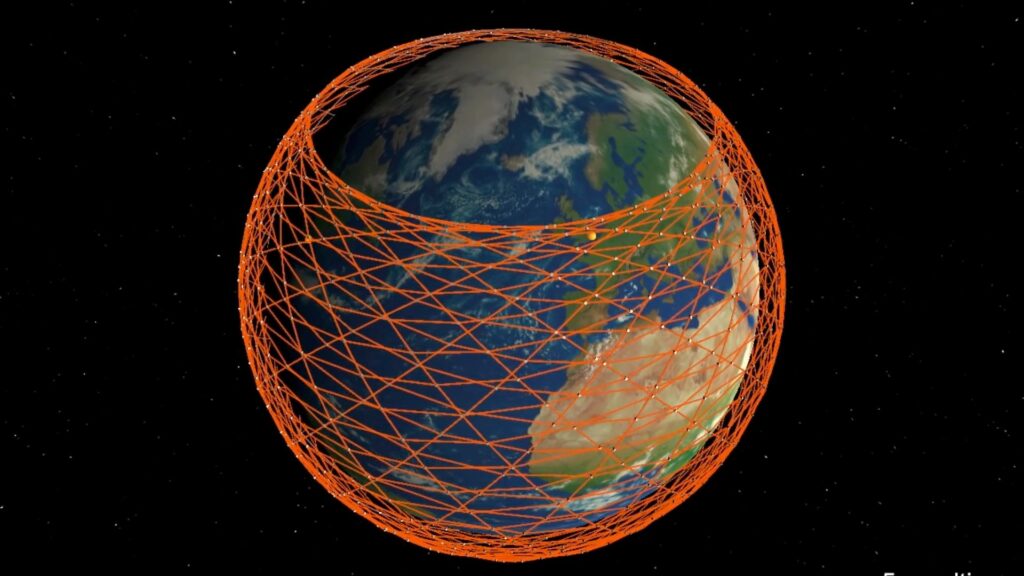 SpaceX, the rocket company founded by Elon Musk, is trying to launch an internet revolution.
SpaceX plans to launch a Falcon 9 rocket from Cape Canaveral, Florida. Crammed inside the nosecone will be 60 tabletop-size satellites designed to test an internet network called Starlink.
The launch was originally scheduled for Wednesday, but was delayed twice, and is now set to take place in "about a week," SpaceX said. The delay, it said, is to allow time for a software update and to "triple-check everything."
Starlink, once complete, would consist of nearly 12,000 satellites — more than six times the number of all operational spacecraft now in orbit. The goal is to finish the project in 2027, thereby blanketing the Earth with high-speed, low-latency, and affordable internet access.
Even partial deployment of Starlink would benefit the financial sector and bring pervasive broadband internet to rural and remote areas. Completing the project may cost $10 billion or more,according to Gwynne Shotwell, the president and chief operating officer of SpaceX. But Musk said during a call with reporters on Wednesday that it could net the company perhaps $30 to $50 billion per year.

It's not going to be easy to pull off, though, as Musk acknowledged.
"There is a lot of new technology here. So it's possible that some of these satellites may not work," he said. In fact, Musk added that there's a "small possibility that all of the satellites will not work."
During Wednesday's call, Musk also provided new information about Starlink. Industry experts have also used public Federal Communications Commission filings from SpaceX to make educated guesses about Starlink's workings and scope.
"This is the most exciting new network we've seen in a long time," Mark Handley, a computer-networking researcher at University College London who's studied Starlink, told Business Insider. He added that the project could affect the lives of "potentially everybody."
Here's how Starlink might work and how it could change the internet as we know it.
Starlink aims to solve two big problems with the modern internet: a lack of pervasive and affordable connections, and a significant lag between distant locations. SpaceX could make billions of dollars by fixing those issues.
SpaceX plans to launch 60 close-to-production Starlink satellites at a time with its Falcon 9 rockets. Each satellite weighs about 500 pounds (227 kilograms) and is roughly the size of an office desk. They'll deploy into orbit about 273 miles (440 kilometers) up.
Source: SpaceX
Musk said it will take about 400 satellites to establish "minor" internet coverage and 800 satellites for "moderate" or "significant operational" coverage. The immediate major goal is to deploy nearly 1,600 satellites about 273 miles (440 kilometers) high.
To understand the motivation behind SpaceX's Starlink project, you have to understand the current limitations of our internet infrastructure. The internet is, in its simplest form, a series of connected computers. We pay service providers for routing our data to and from a web of devices.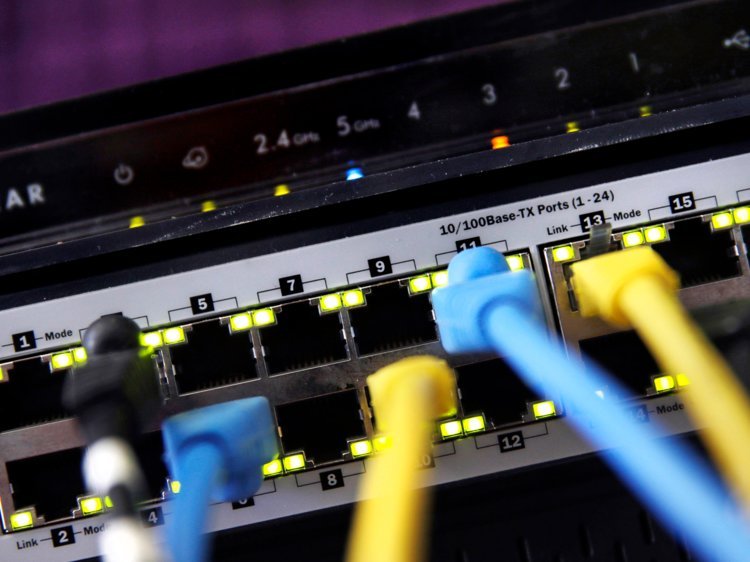 A lot of our data is sent in pulses of light through fiber-optic cables. More packets of information can go farther with a stronger signal that way than they could via electrical signals sent through metal wires.
Source: Business Insider
But fiber is fairly expensive and tedious to lay, especially between locations on opposite sides of the Earth.
Even within a country, achieving a direct wired path from one location to another is rare. Relying on ground cables also leaves many regions poorly connected.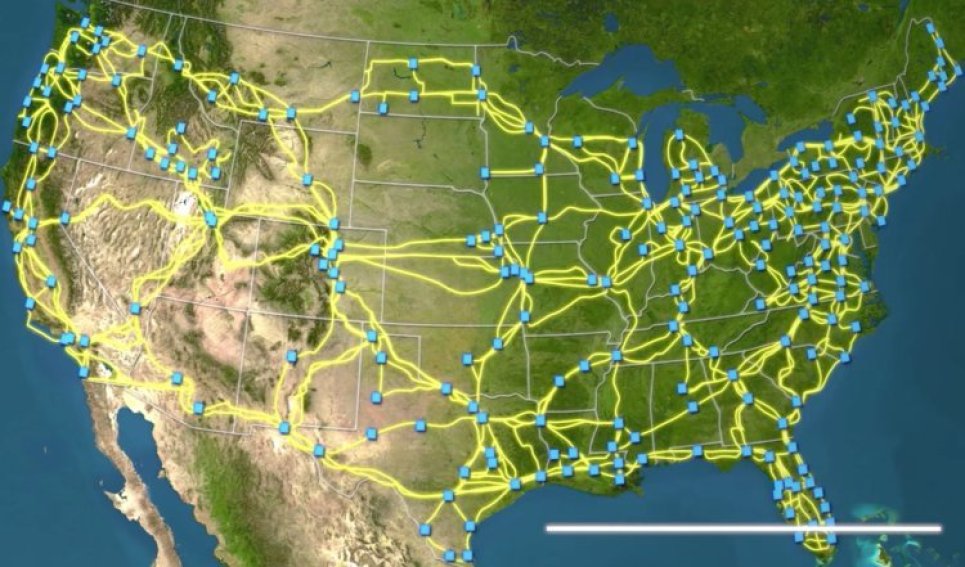 Cables have a speed limit, too: Light moves through the vacuum of space about 47% faster than it can through solid fiber-optic glass.
Source: Florida State University
This isn't an issue for normal browsing or watching TV. But over international distances, Handley said, it leads to high latency, or lag. The time delay is especially pronounced in long-distance videoconferencing and voice calls made over the web.
Data beamed over existing satellites is some of the laggiest. That's because nearly all those spacecraft orbit from 22,236 miles (35,786 kilometers) up, where they can "float" above one location on Earth. That's enough distance to cause a more than half-second of lag.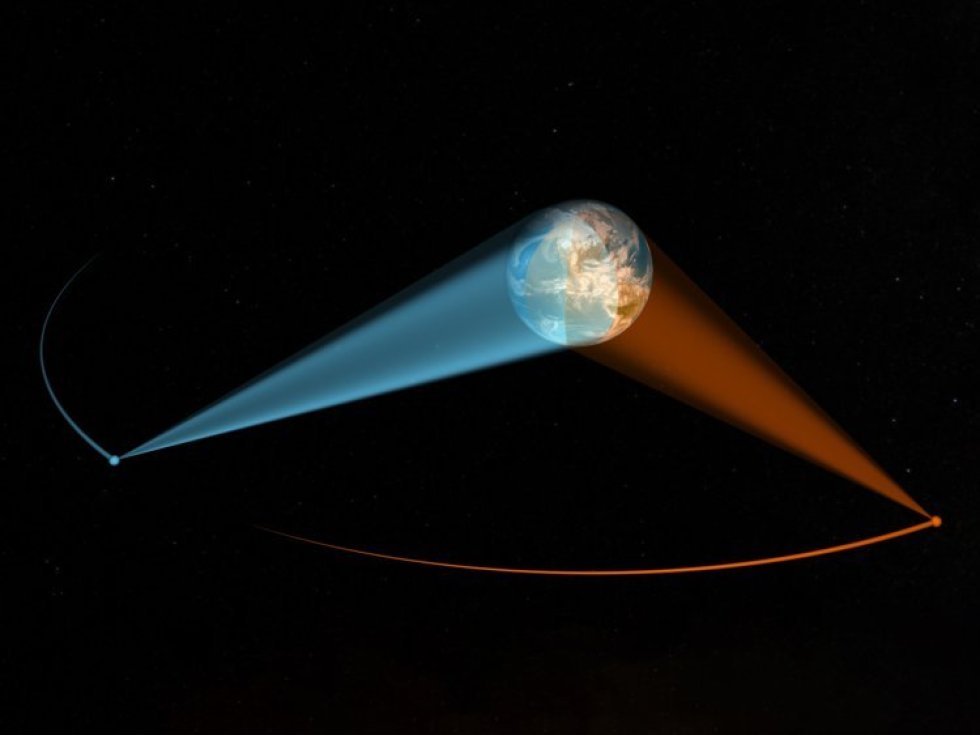 Source: University College London
Handley said that latency matters most to financial institutions. With markets that move billions of dollars in fractions of a second, any delay can lead to big losses over a competitor with a less laggy (and thus more up-to-date) connection to the web.
SpaceX wants to cut that long-distance lag while also providing internet access almost anywhere in the world.
Source: Business Insider
In February 2018, SpaceX launched its first two Starlink prototypes, called Tintin-A and Tintin-B. The test helped demonstrate the basic concept and refine the satellite design.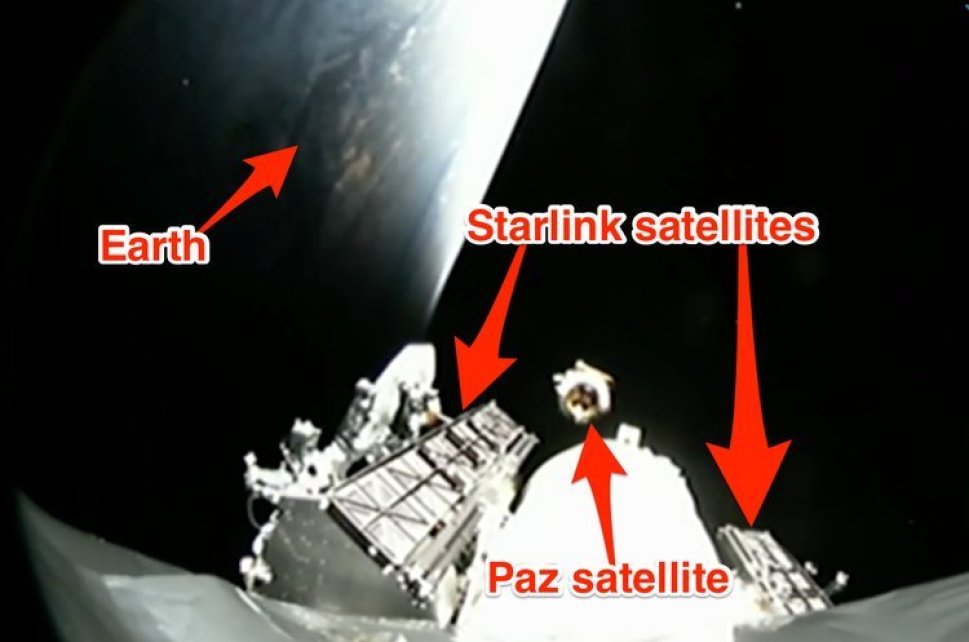 Source: Business Insider
In the launch planned for tonight, SpaceX will deploy each of the 60 satellites from the stack by very slowly rotating it in microgravity. "This will look kind of weird compared to normal satellite deployments," Musk said. "It will seem like spreading a deck of cards on a table."
Source: Business Insider
From there, the satellites will use Hall thrusters (or ion engines) to rise to an altitude of about 342 miles (550 kilometers). This will be about 65 times closer to Earth than geostationary satellites — and that much less laggy.
Each final Starlink spacecraft will link to four others using lasers. No other internet-providing satellites do this, Handley said, and it's what would make them special: They can beam data over Earth's surface at nearly the speed of light, bypassing the limitations of fiber-optics.
Source: University College London
This initial batch of satellites won't use laser interlinks. Instead, Musk says the company will (only at first) link them via ground connections. A handful of steerable antennas that can track satellites will be used to "talk" to the satellites.
In the future, Musk says, users will connect to Starlink with terminals that cost about $200 and can steer an antenna beam without moving parts. "It basically looks like a sort of a small- to medium-size pizza," Musk said. SpaceX has asked the FCC to build 1 million of the small ground stations.
Source: FCC
That's small enough to add to a home. "There's also no reason one of these couldn't be flat and thin enough to put on the roof of a car," Handley said.
Musk said Starlink terminals would also easily fit on ships, airplanes, and other mobile devices, enabling these vehicles to have better broadband connections than what's available today.
Musk said just 1,000 satellites are required "for the system to be economically viable." He noted that's "obviously a lot of satellites, but it's way less than 10,000 or 12,000."
Once Starlink has hundreds of laser-linked satellites in its network, their connections could move data at close to light-speed along fairly direct paths. Handley said he thinks Starlink's initial layout is designed to prioritize east-west connections.
Starlink's best paths will always change, since the satellites will always be moving. But the typical round-trip data speed from New York to London, for example, may be 15% less laggy than fiber-optic connections and 40% less laggy than the internet generally.
The advantages of Starlink improve dramatically over very long distances. (Over short distances, Handley said, fiber-optic will win.)
Handley said north-south connections wouldn't be as good at first, as data would zigzag far out of the way to make its shortest round trip. So initially, Starlink might not be as fast as fiber for these connections.
After it gets about 1,600 satellites orbiting at 342 miles up, SpaceX hopes to launch another 2,800 satellites at altitudes between 684 and 823 miles off Earth's surface (1,100 to 1,325 kilometers). Some would orbit over Earth's poles to solve tricky north-south connections and help bring access to Alaska.
Half of the maximum 4,400 low-Earth orbit satellites are supposed to be deployed by 2024, and the full constellation by 2027. If SpaceX doesn't hit that deadline, the FCC can freeze the maximum number of satellites at the number the company already has in orbit.
Source: Space News
But SpaceX is not stopping with 4,400 satellites in low-Earth orbit. It also plans to roll out 7,500 satellites in very-low-Earth orbits, or about 210 miles (338 kilometers) in altitude.
In rural and remote areas, even a partially complete Starlink network could bring broadband internet speeds rivaling those found in well networked cities. About 800 would provide global coverage, Musk said.
While financial companies and teleconference businesses should benefit from Starlink, Handley said, regular internet users probably wouldn't see much benefit because of limited capacity.
Each satellite launch could handle about 40,000 users streaming 4K video at once, based on statements provided by Musk. However, the exact numbers depend on how many satellites are launched, how well ground stations work, and a variety of other details.
"If millions of people want to hop on to Starlink all at one time, that is just not going to work" within a populated area like a city, Handley said. The problem is akin to a cell tower being overloaded with too many users, which can slow or disrupt connectivity.
With so many new satellites in orbit, spaceflight experts are also concerned about the potential to create space junk that could damage other spacecraft.
Pieces of space debris can travel a dozen times faster than a bullet shot from a gun. At such speeds, even a small piece of metal can blow apart a satellite, leading to the creation of more high-speed debris.
Handley said SpaceX's initial plan to combat this problem seems sensible, though. Each satellite could use its Hall thruster to drop from orbit and destroy itself. The first Starlink satellites will also be at low-enough altitudes for atmospheric gases to slow them down and crash them back to Earth within one to five years.
"They'll be going through a very rapid learning phase, and there's a fair chance they'll get some of it wrong," Handley said of SpaceX.
In addition, Musk said each Starlink satellite will be fed the latest NORAD tracking information for debris. The spacecraft will use artificial intelligence software and its thruster to avoid collisions with known hunks of space junk.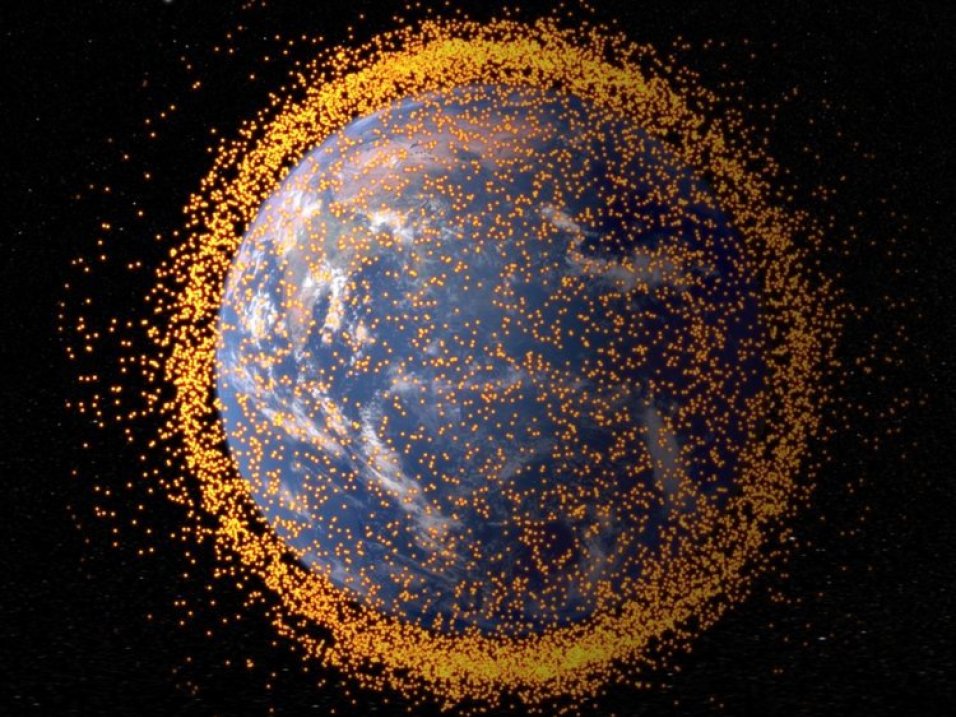 For the indefinite future, SpaceX plans to launch 60 Starlink satellites at a time with its Falcon 9 rockets, which are partly reusable and have already successfully launched nearly five dozen space missions.
But if SpaceX is to send up all 12,000 satellites by the end of 2027, it will have to launch, on average, about 120 Starlink spacecraft a month.
That translates to two Falcon 9 rocket launches a month, on SpaceX's dime, on top of its growing list of commercial and government launch customers.
This also does not account for the replacement of satellites, which are designed to last about five years. "It's not just doing it once. It's completely ongoing," Handley said. "So you're committed to launching 12,000 every five years."
Handley said he doesn't think SpaceX's existing rockets are sufficient for full deployment. "I think this requires Starship," he said. Starship, a giant, reusable system that's still in development, could launch hundreds of Starlink satellites at once, perhaps at 10% of the cost of a Falcon 9 launch.
So while Musk often speaks about Starship in terms of settling Mars, Handley said he thinks Starlink is dependent on it, too. "You will have these very, very capable, fully reusable launchers sitting around waiting to go to Mars every two years," he said. "What are you going to do with them in between?"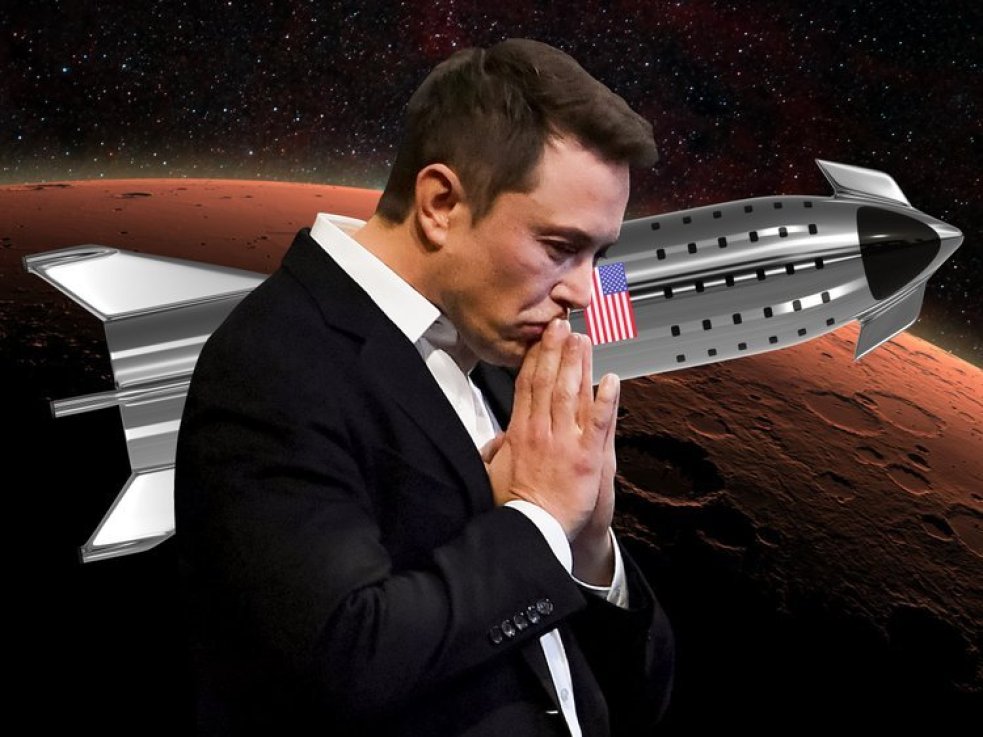 SpaceX is developing Starship concurrently in Texas and Florida. Musk said he plans to present new details about the system next month.
Correction (May 26, 2019): A bandwidth of 1 Tbps per launch might support 40,000 users trying to stream 4K (or ultra-high-definition) content at once, not 1,100 users, as we previously reported.
This story has been updated with new information.
Source www.businessinsider.com
New Physics: Mysterious radiation pointed to the verge of discovering a "ghost" particle that makes up dark matter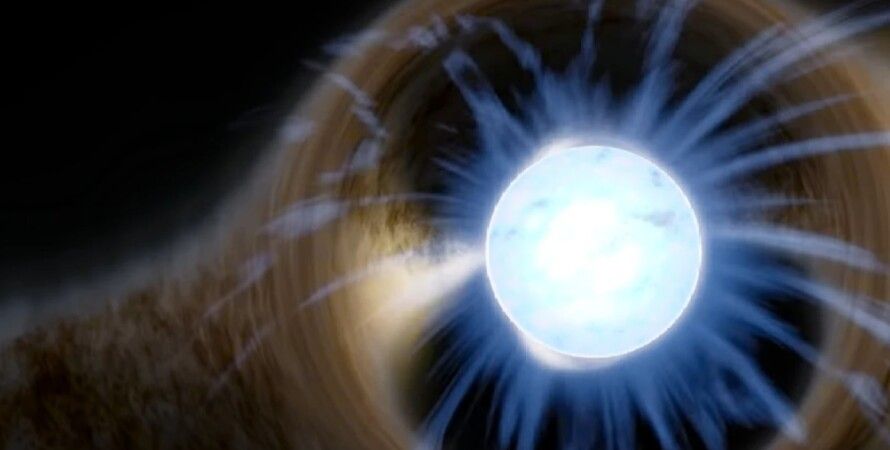 Physicists at the Lawrence Berkeley National Laboratory in the United States have found that the mysterious high-energy radiation emitted from the vicinity of a group of neutron stars may indicate the existence of axions – not yet discovered particles within the framework of New Physics, the search for which has been going on since 1977. It is assumed that special types of axions form dark matter. This is reported in an article published in the journal Physical Review Letters. The research is summarized in a press release on Phys.org.
It is believed that axions can form in the core of neutron stars and transform into photons in the presence of a powerful magnetic field. To detect the electromagnetic radiation associated with axions, you need to find stars that do not emit radiation at different wavelengths that can mask the desired signal. 
These objects include the Magnificent Seven neutron stars that emit only X-ray and ultraviolet radiation. They are located at a distance of 200-500 parsecs from the Earth.
The researchers ruled out the scenario that the excess X-rays produced by the Magnificent Seven are actually emitted by other, more distant objects. These sources would be found in datasets from the XMM-Newton and Chandra X-ray space telescopes.
The extra X-rays likely originate from axions hitting an extremely strong electromagnetic field billions of times stronger than the magnetic fields that could be created on Earth, the scientists concluded. The axions themselves resemble neutrinos in their properties, since both have insignificant masses and rarely and weakly interact with matter.
The axion is currently viewed as the most promising candidate for dark matter particles, since another hypothetical candidate, the massive WIMP particle, has gone unnoticed in experiments aimed at detecting it. 
In addition, there may be a whole family of axion-like particles that form dark matter, as suggested by string theory. If axions are found, it will prove that there is a whole new area of ​​physics outside the Standard Model describing the properties of all known particles.
To find out, the next step will be to study white dwarfs, which are not expected to emit X-rays.
"If we see an abundance of X-rays there too, our arguments will be pretty compelling," said lead author Benjamin Safdie.
The goal of human civilization is to create AI and disappear?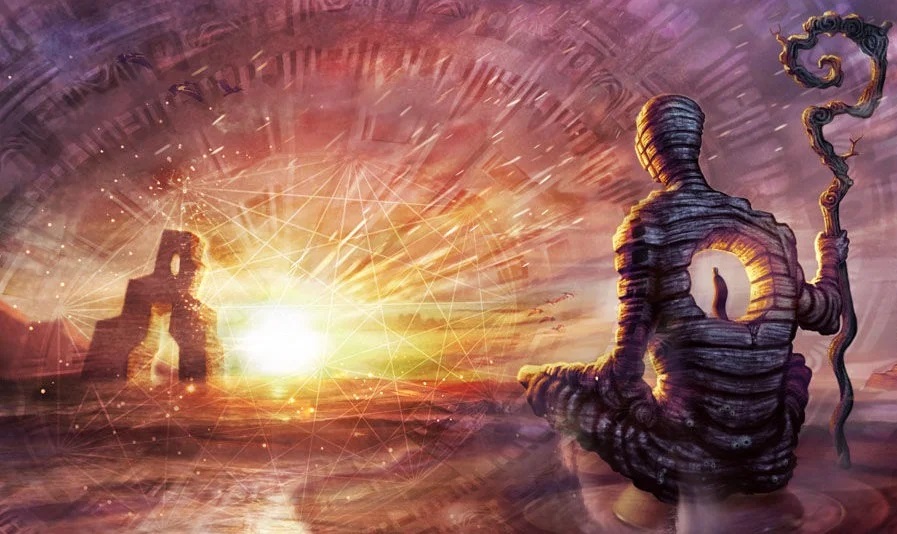 Various sources often talk about civilizations that lived long before us. They all developed, prospered for a while, and then disappeared in an incomprehensible way.
What is the reason for their decline, we probably will not know. All we can do is admire the remains of stone buildings, over which time has almost no power.
While looking for an answer, we somehow accidentally stumbled upon an interesting saying about the life of Japanese samurai: "A samurai has no goal, but a path." In the end, the "path of the samurai" ended in what is known – death. The path of any civilization ended in the same way.
If you look at the issue through the prism of a samurai saying, then there is no point in looking for why and how civilization ended its existence. Probably, the process itself and its result are important here. But to whom is it important and what result does it expect?
Mysterious director
Apparently, behind the curtains of this "ancient theater" there is a mysterious "director" who periodically makes necessary adjustments to the history of civilization.
To figure out what's what, you need to look at current trends in science. Where does a person strive with such an irresistible desire to "play God." This attracts him and at the same time frightens him, but in no way turns him away from the intended path. Most likely, artificial intelligence (AI) is the purpose of our civilization's existence.
About 50 years ago it would have seemed nonsense, but to someone, perhaps even now. However, if you trace the last 100 years of the life of our civilization, you get the feeling that most of the discoveries were given to mankind at the same time. A powerful leap has taken place in a hundred years. Why did it happen?
At the beginning of the last century, scientists recognized the existence of fields that have memory and the ability to store and transmit information. It is very likely that such or a similar field can be around the Earth and, more interesting, possess intelligence. Isn't this the same "Director" hiding behind the screen of the "ancient theater"?
If this is so, then at a certain moment the "Director" gives the selected scientist "access" to certain knowledge (perhaps even in a dream, like Mendeleev), and another scientific breakthrough occurs in the world. Step by step, discovery after discovery, humanity is steadily moving towards the creation of AI. The trend is already well visible.
AI is probably the next "Babylon", which will combine all the knowledge, culture and accumulated experience of civilization. In the future, the neural network will enter into a connection with the general information field and leave humanity without knowledge, technology, and even a spoken language. This will be the next decline of civilization. And the "Director" will receive another array of new data (experience) in order to start creating a new civilization.
If someone believes that past civilizations ended in large-scale conflicts, then most likely this is already the consequences of "turning off" AI.
Co-founder of Skype talked about the threat of AI to humanity
One of the creators of the Skype internet call service, Jaan Ta
llinn, said that the development of artificial intelligence (AI) threatens humanity. According to him, humans face three key threats, but it is AI that should be feared most of all, the expert said.
Tallinn explained that at the moment, no one can predict what development AI will achieve in the next decades. In addition, the fact that scientists are creating artificial intelligence that can form a new AI without human intervention is also a cause for concern.
In addition, as the co-founder of the popular video calling service noted, the development of synthetic biology also causes concern. According to him, this direction in science allows the creation of artificial DNA sequences and biological systems that may not exist in nature.
Tallinn also drew attention to the fact that he fears we are entering an era of "unknown unknowns", things that people are not even able to imagine right now.
Volkswagen robot will autonomously charge cars: a working prototype presented
The renowned German car manufacturer announced a new development. This time, engineers have created a unique robot capable of autonomously charging electric vehicles. 
For more than a year, specialists have been developing this project, but only now the concern was ready to demonstrate the first working prototype. The robot is ready to charge electric vehicles and has shown the high efficiency of this process.
It is called the Mobile Charging Robot, and experts have already compared it to the R2-D2 droid from Star Wars, including squeaks and clangs. Indeed, there is a similarity. Before implementing this idea, the engineers decided that robots should be allowed to charge cars parked in large residential complexes.
This will save their owners from leaving in order to find a gas station. Another advantage is that large parking lots and garages do not have to contain several expensive charging points for electric cars. The car company said in a press release that the robot works exclusively autonomously.
It independently controls and interacts with the vehicle being charged. It opens the cover of the charging socket and independently connects the power plug, then disconnects it. The robot looks like a trailer, which is a mobile energy storage.
It is capable of charging multiple electric vehicles at the same time. Despite the fact that the manufacturer confidently praises its concept, experts saw inefficiency in the fact that first it is necessary to charge the robot's battery, which is then used to recharge electric cars.
Volkswagen Group Components CEO Thomas Schmall noted that creating an efficient charging infrastructure for the cars of the future is an important step in the company's development.
Its engineers focus on finding solutions to avoid costly do-it-yourself measures. The mobile robot is only part of the concept that will continue to be developed.