Elon Musk and Jeff Bezos have profound visions for humanity's future in space. Here's how the billionaires' goals compare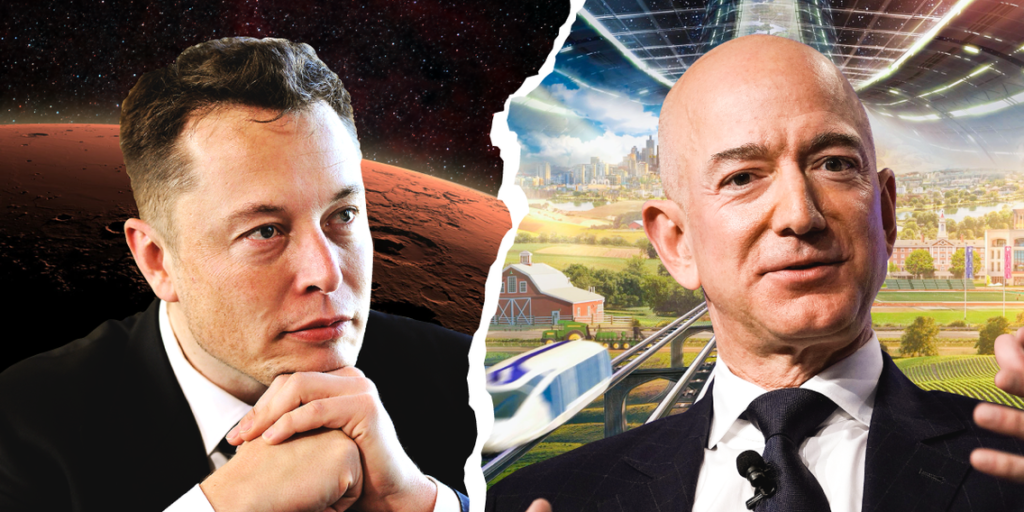 Elon Musk and Jeff Bezos have each spoken at length about their visions for humanity's future in space.
Musk, the founder of SpaceX, wants to launch people to Mars, establish a self-sustaining city there, and use the red planet as a base from which to further explore the solar system.
Bezos, meanwhile, talks of using his rocket company, Blue Origin, to put a permanent base on the moon, build up huge space colonies, and eventually have 1 trillion people living and working in space.
Although these visions are different, they have strong similarities, too.
Space is a big place, one rich with resources and adventure for the taking. So if you're the imaginative type, leaving Earth offers near-limitless opportunities for humanity's expansion.
Of all the people weighing in on how we'll get to space, what we'll do there, and on what timeline, the voices of two billionaires — Elon Musk and Jeff Bezos — ring the loudest and most often.
Musk, the tech mogul behind Tesla and the founder of SpaceX (a now-$33-billion rocket company), wants to establish a permanent, self-sustaining city on Mars.
Meanwhile, Bezos — the founder and CEO of Amazon — has his own space company, Blue Origin. Its work so far focuses on building a "road to space" with new rockets that could ultimately pave the way for floating colonies.
These two grandiose dreams are markedly different, and their owners occasionally spar about the details. But it's not inconceivable that their two companies will one day work together in space.
Here's what Musk and Bezos have said of their ambitious visions, and how they're different yet also surprisingly similar.
Musk has been obsessed with Mars for decades.
In 2001 — a year before earning $165 million from the sale of PayPal — Musk came up with an idea for a "Mars Oasis" spacecraft and pledged $20 million to send it to the red planet.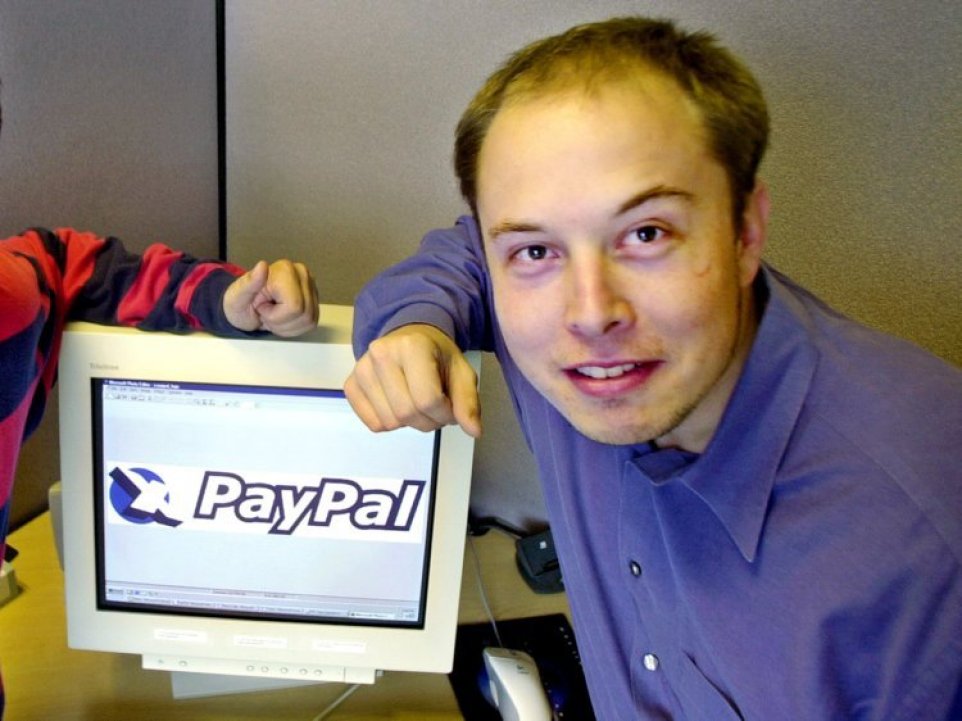 The goal was to send a sealed chamber on a spacecraft to Mars, with dry nutrient gel and seeds inside of it. "When you'd land, you hydrate the gel and you have a little greenhouse on Mars," Musk said of the idea in 2012.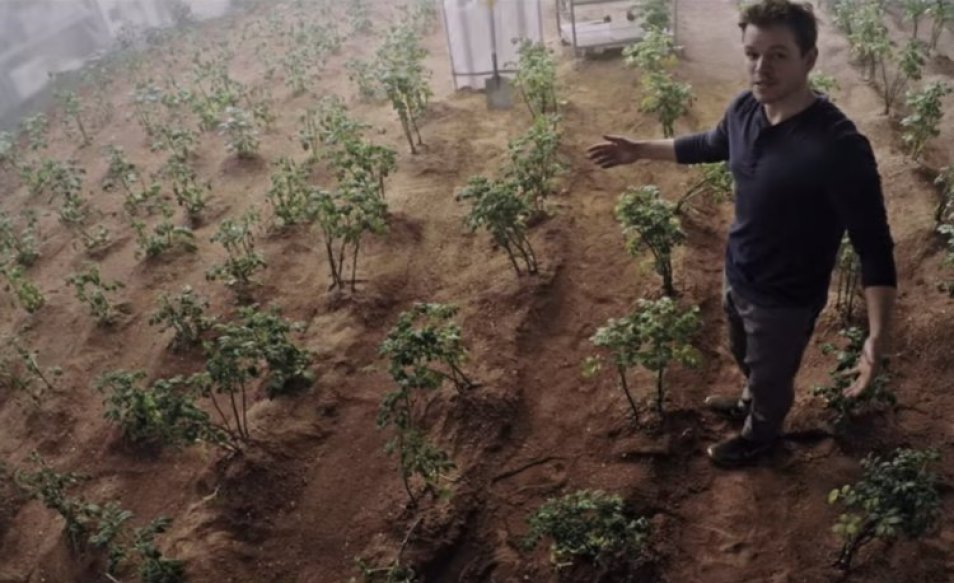 Sources: Miles O'Brien, SpaceRef
The chamber would be equipped with tools to take photos of the plants and beam the images to Earth. Musk thought this mission would inspire Congress to fund crewed NASA missions to Mars and establish a permanent human presence there.
Sources: Miles O'Brien, SpaceRef
But Musk underestimated the cost of rockets: The mission couldn't be done for $20 million. So in 2002, he founded SpaceX to design reusable rockets that could lower the cost of access to space.
Sources: Miles O'Brien, SpaceRef
Bezos, meanwhile, has long been preoccupied with space colonies. In particular, he has expressed interest in the concepts imagined by physicist Gerard O'Neill in the late 1960s and early 1970s.
Sources: Wired, Business Insider, " The Space Barons"
O'Neill colonies would be made almost entirely out of materials harvested in space. They would rotate to make artificial gravity and recreate Earth-like conditions inside.
In high school, Bezos gave a valedictorian speech about millions of people living among the stars: "Space, the final frontier, meet me there!" he said in closing.
Sources: Business Insider, " The Space Barons"
As Bezos grew rich, his friend Neal Stephenson — a sci-fi author — helped inspire him to form a spaceflight company. In 2000, Bezos secretly founded Blue Origin to lower the cost of getting people into orbit.
Source: " The Space Barons"
Musk has described his vision for humanity's future in space in perhaps more detail than Bezos has. Musk's core goal is to "back up" our Earth-based civilization on Mars…
Source: Business Insider
… Just in case terrible, lasting, and global calamities befall our home planet.
To work toward that goal, SpaceX developed Falcon 9 rockets with reusable boosters — the largest and most expensive part. Using these boosters (which are capable of landing themselves back on Earth) in multiple launches saves many millions of dollars per launch.
Source: Business Insider
This reusability sets SpaceX's rockets apart from all other orbital rockets, which trash their boosters in the ocean or on land. SpaceX successfully landed its first booster on December 21, 2015.
Less than a year after that feat, Musk walked onto a stage to formally detail SpaceX's plans for populating Mars. But those plans don't involve Falcon 9 directly, nor the company's newer and more powerful Falcon Heavy rocket system.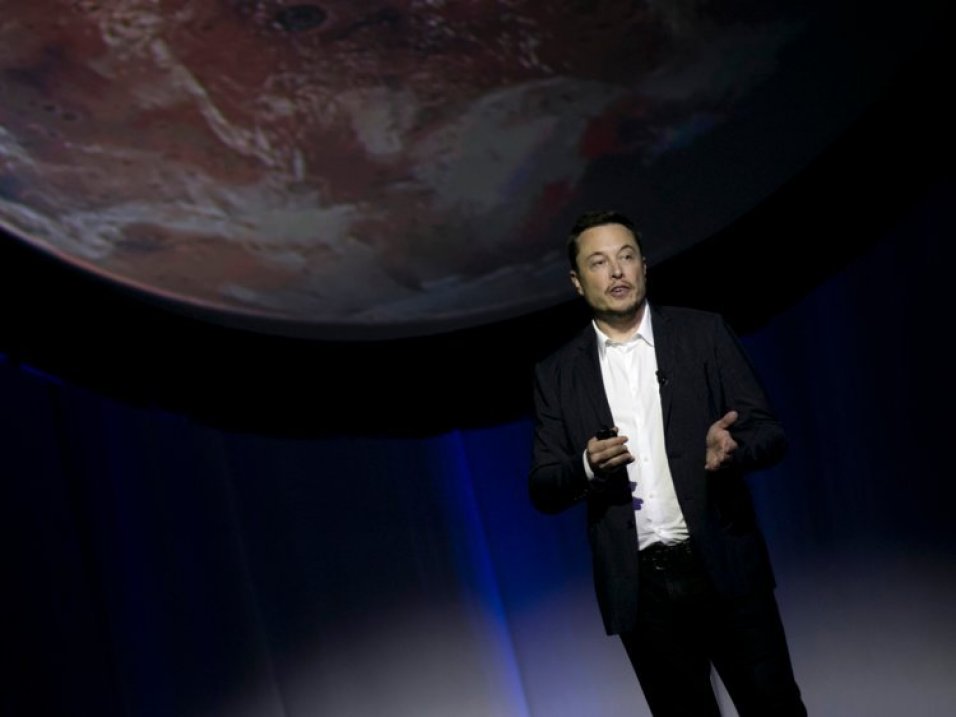 Instead, SpaceX is working to develop a fully reusable rocket called Starship. Musk announces major design updates (and sometimes name changes) to this system about once a year; he's expected to do so again this summer.
Sources: Business Insider ( 1, 2)
SpaceX's current plan goes like this: A crewed Starship would get launched into orbit around Earth, then several tanker Starships would launch and meet the first one in orbit to refill its fuel tanks. Using that fuel, Starship would then launch from orbit toward Mars.
Sources: Business Insider ( 1, 2)
Musk thinks Starship could ferry 100 people at a time. He has said the cost of a round-trip ticket to Mars could be about $100,000-$500,000. That price would be "low enough that most people in advanced economies could sell their home on Earth and move to Mars if they want," Musk said.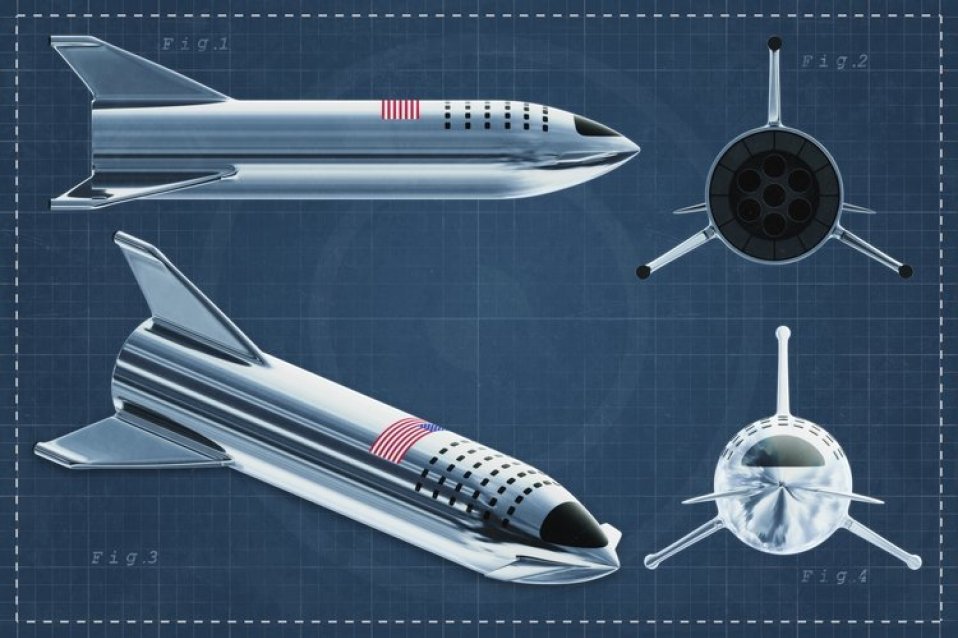 SpaceX is building and launching Starship prototypes in south Texas to test and refine ideas. The full system could become a reality as soon as 2020 or 2021 if all goes as Musk hopes.
Source: Business Insider
A crewed mission around the moon, perhaps in 2023, would ostensibly prove that Starship is safe to fly through deep space.
Sources: Business Insider ( 1, 2, 3)
SpaceX would begin cargo launches to Mars in 2024, according to Gwynne Shotwell, the company's COO and president. A crewed mission would follow shortly after, perhaps in 2026. Then a permanent city would begin to flesh out in the 2030s.
Sources: Business Insider ( 1, 2), Twitter
But Musk has yet to reveal the technologies and cargo his company would launch to keep people alive on Mars or build a settlement there. SpaceX primarily bills itself as a transportation company — which means it may need others to figure out how to produce fuel on Mars, build off-planet habitats, and much more.
Sources: Business Insider ( 1, 2)
Either way, Musk hopes to establish the first self-sustainable city on Mars by the 2050s.
Sources: Business Insider ( 1, 2)
He'd also like to start terraforming Mars with greenhouses gases in the 2100s to transform it into a more comfortable, possibly Earth-like planet. That would help SpaceX to achieve its self-described "ultimate goal of enabling human life on Mars."
Sources: Business Insider
Bezos has a similar plan to realize his vision of future space colonies.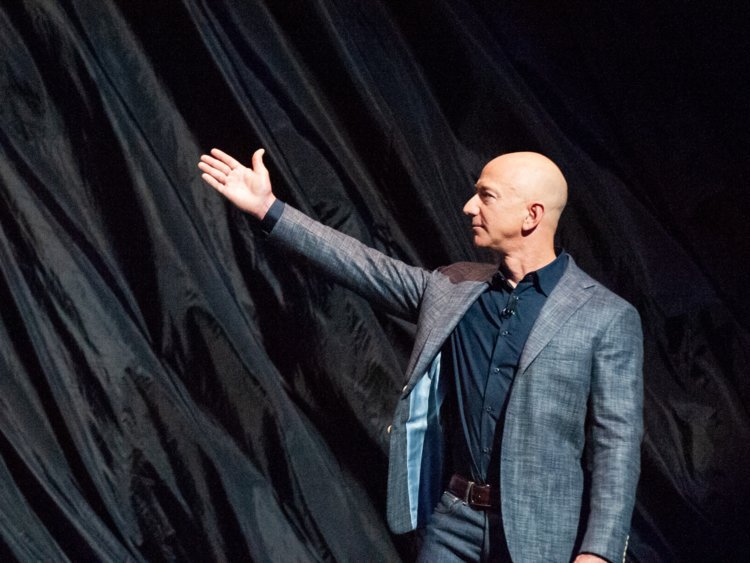 Bezos' goal is for Blue Origin to "build a road to space" with a rocket called New Glenn, which is scheduled to debut in 2021.
Source: Business Insider
Like SpaceX's current Falcon 9 and Falcon Heavy rockets, New Glenn would have reusable boosters that could land back on Earth and be utilized in future missions, lowering the cost of launches.
New Glenn wouldn't be fully reusable like Starship. But Blue Origin is also developing a system called New Armstrong that might not waste any rocket parts. However, details about it are still secret.
For now, Bezos' philosophy is to get Blue Origin good at launching and landing rockets with its New Shepard rocket, which is smaller and not designed to reach orbit.
New Shepard is designed to fly past the edge of space in a ballistic arc, giving paying tourists about five minutes of weightlessness at the top. Bezos has said this will give the company robust experience flying human passengers before it targets orbit with New Glenn.
Blue Origin is also vying to be selected by NASA as a commercial partner in the agency's push to get astronauts back to the moon. In May, Bezos debuted the company's "Blue Moon" lander.
Bezos sees the moon as a major part of the road to space: Ice litters the moon's poles, and that water can be split into hydrogen and oxygen — chemicals that can be used to fuel rockets.
A lunar depot would be part of the means to more easily and cheaply access the abundant resources that are available across the solar system. This vision is broader than Musk's, which is primarily tied to Mars.
Source: Business Insider
If Blue Origin can make launches cheap, mine the moon for fuel, harvest asteroids for metals and minerals, and generate energy in space, it may be possible to construct space colonies and move people off the planet.
"The solar system can support a trillion humans, and then we'd have 1,000 Mozarts, and 1,000 Einsteins. Think how incredible and dynamic that civilization will be," Bezos said in February.
Source: Business Insider
Meanwhile, Bezos foresees Earth returning to be a sort of "residential" planet with light industry. People would be able to affordably go to and from Earth and O'Neill colonies.
Source: Business Insider
Bezos admits the technology does not yet exist to make this happen. But he expects it to within a few generations. So he launched a "Club for the Future" to inspire kids to "preserve the Earth and unlock the potential of living and working in space."
Sources: Business Insider, Club for the Future
In the end, Bezos and Musk's visions, while different, aren't so dissimilar: They both want to make access to space cheaper, enable people to live and work there, and expand the horizons of humanity.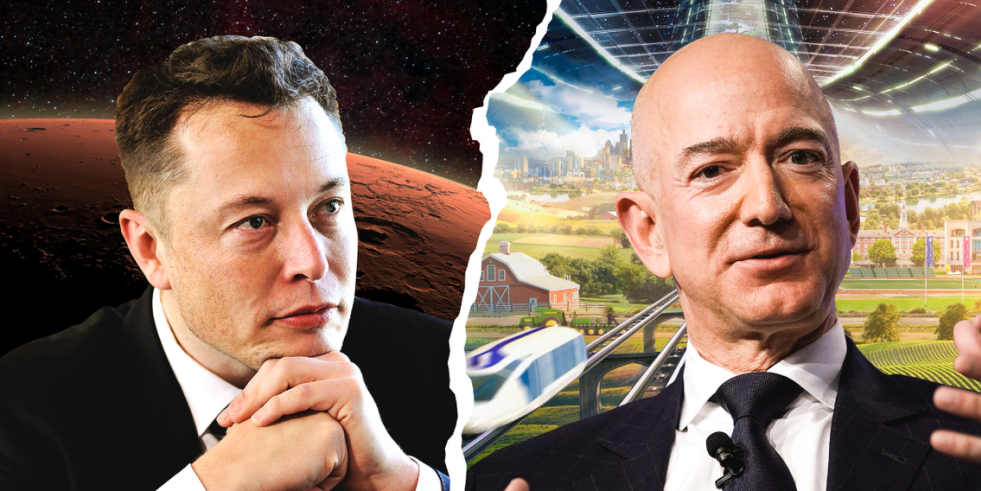 Just as the US and Russia (among other nations) have learned to work together to pull off major feats — such as the construction and maintenance of the International Space Station — it's not unreasonable to think that SpaceX and Blue Origin may one day cooperate to achieve the impossible.
Source www.businessinsider.com
Why the universe does not fit into science
Science can be compared to an artist painting what he has never seen, or to a writer describing other people's travels: objects that he has never seen, places where he has never been. Sometimes such scientific "arts" turn out to be beautiful and interesting, but most of them will forever remain only theories, because they are beyond human capabilities.
In fact, science has the right only to speculate: how our universe appeared, how old it is, how many stars and other objects it contains.
Universe model
How many stars are there in the sky?
With an unarmed eye, a person can see about nine thousand stars in the sky in one cloudless and moonless night. And armed with binoculars or a telescope, much more – up to several million. However, this is much less than their true number in the universe. Indeed, only in our one galaxy (the Milky Way) there are about 400 billion stars. The exact amount, of course, is not known to science. And the visible universe contains about 170 billion galaxies.
It is worth clarifying that scientists can see the universe 46 billion light years deep in all directions. And the visible (observable) universe includes the space accessible to our eyes from the moment of the Big Explosion. In other words, only this (accessible to human perception) space science refers to our universe. Science does not consider everything that follows.
It is believed that there are supposedly a ceptillion (10 to 24 degrees) stars in our universe. These are theoretical calculations based on the approximate size and age of the universe. The origin of the universe is explained by the Big Bang theory. This is why the universe is constantly expanding and the more time passes, the more complex the universe and its components become.
It is not entirely correct to consider and perceive this scientific theory "head-on". Scientists always claim that that explosion was not exactly an explosion, and the point that exploded was not the only one. After all, it was everywhere, because space did not exist then. And in general – everything happened quite differently from what is described in the Big Bang theory, but all other descriptions of the origin of the universe are even more incredible and inaccurate.
Separate but interconnected
That which is beyond the reach of human perception is usually discarded by science, or recognized as non-existent. Recognizing one thing, science does not want to recognize the existence of the other, although everything in our world is interconnected and is not able to exist separately – by itself.
Each object of the universe is a part of it much more than an independent, separate object.
Any person, like any material object of our world, consists of components: organs, cells, molecules, atoms. And each of its constituent parts can represent the whole world. Separate, and at the same time connected with all the others.
However, science, as a rule, perceives all the components of the universe – people, animals, plants, objects, the Earth, the Sun, other planets and stars – as separate subjects, thereby limiting itself.
Even what is considered the visible universe, one of the atoms of which could be called our solar system, is not subject to the boundaries of human perception. But perhaps the atom is an exaggeration, and our solar system is not even an atom, but one of its elements!
How, being so far from the truth, can one reason about something with the degree of probability with which science tries to reason about the origin of the universe?
An unexplained wobble shifts the poles of Mars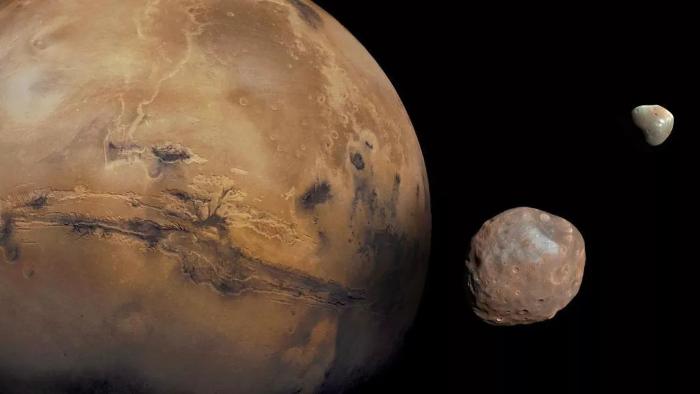 The red planet sways from side to side like a whirligig when it loses speed. The new study allowed scientists to notice that the poles of Mars deviate slightly from the axis of rotation of the planet. On average, they move 10 cm from the center with a period of 200 days.
Such changes are called the Chandler Oscillations  – after the American astronomer Seth Chandler, who discovered them in 1891. Previously, they were only seen on Earth. It is known that the displacement of the poles of rotation of our planet occurs with a period of 433 days, while the amplitude reaches 15 meters. There is no exact answer why this is happening. It is believed that the fluctuations are influenced by processes in the ocean and the Earth's atmosphere.
Chandler's wobbles on Mars are equally perplexing. The authors of the study discovered them by comparing data from 18 years of studying the planet. The information was obtained thanks to three spacecraft that orbit the Red Planet: Mars Odyssey, Mars Reconnaissance Orbiter and Mars Global Surveyor. 
Since Mars has no oceans, it is likely that the Red Planet's wobbly rotation is due to changes in atmospheric pressure. This is the first explanation that researchers have shared. In the future, there should be new details about the fluctuations that have so interested the scientific community.
Possible "portals" to distant regions of the Universe found in space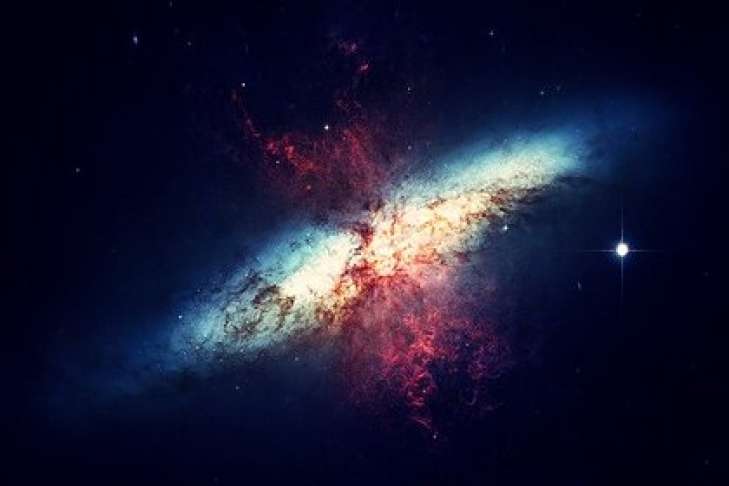 Scientists have found in space possible "portals" to distant regions of the universe. They could be some supermassive black holes in the center of galaxies. This is reported by the Monthly Notices of the Royal Society magazine. In theory, a spaceship can pass through such portals.
Russian scientists have found that black holes in very bright galaxies may be the entrances to these "portals" or "wormholes". In theory, a spaceship can pass through such portals. However, they are surrounded by intense radiation, which negates the crew's chances of survival.
The similarity between a wormhole and a black hole is that they have extremely strong gravity. However, as scientists believe, the body cannot get out of the black hole, falling beyond the event horizon, while the "wormhole" must have an exit somewhere else in space.
So, experts say, the collision of two bodies inside a wormhole in images from space would look like an explosion. That is, the active galactic nucleus (AGN), which seemed to be such earlier, may in fact be the entrance to the "portal".
Russian physicist Mikhail Piotrovich emphasizes that scientists still know little about the internal structure of the "wormhole." Moreover, they are not even sure that such a phenomenon exists at all. In addition, the closest object similar to it is 13 million light-years away, so humans are unlikely to be able to reach it in the foreseeable future.