Edward Snowden on the Joe Rogan Podcast
Vic Bishop, Staff Writer
Waking Times
Since 2013 the real government whistleblower, Edward Snowden, has been in political asylum in Russia, where he continues to write books and tell his story of how as an employee of the NSA he discovered that the government was breaking the law in constructing a massive surveillance state. Today, the surveillance is such a ubiquitous par of our lives, that people have come to see it as a normal part of everyday life, and hardly any politician bothers to work against it. It's here to stay, sadly.
Recently, Snowden published a book entitled Permanent Record, which was immediately attacked by the US government, prompting them to sue Snowden for all of the profits related to the book. The government does not want you to hear his message. Ironically, though, Permanent Record became an instant bestseller, and Snowden's popularity has only increased in recent years.
In a newly released podcast by Joe Rogan, Snowden calls in from Russia, talking about his understanding of how corruption from within has led the permanent establishment of the massive and highly profitable surveillance state which has filled the coffers of defense contractors and corrupt politicians. Snowden discusses the fact that all three branches of the U.S government are corrupt and that for admirable government employees who witness government agencies breaking the law have no available channels to blow the whistle and get the truth out to the American people.
Interestingly, in the podcast Snowden also talks about his experience on 9/11 when he was working for a small business out of a house on Fort Meade near the DC metro area. He describes how the base, which is home to a vast portion of the U.S. Military's intelligence apparatus, was immediately dispatched and the base cleared as soon as the events of the day began to unfold.
Snowden points out how strange this was, considering that all of the personnel on the base would have been more than willing to take the risk of being attacked in order to fulfill the duty they has all signed up for, that of protecting the American people. Snowden's point here is that the intelligence agencies were essentially taken off-line at the most critical moment in the entire history of their existence.
So, why did the directors of these agencies send all of these resources home on 9/11?
Snowden continues…
"It says so much about the bureaucratic character of how the government works. The people who rise to the top of these governments. It's about risk management for them. It's about never being criticized for something…

Everybody wants to believe in conspiracy theories because it helps life make sense. It helps us believe that somebody is in control… that somebody is calling the shots, that these things all happen for a reason. There are real conspiracies… but when you look back at the 9/11 report and when you look back at the history of what actually happened, what we can prove. Not on what we can speculate on, but what are at least are the commonly agreed facts… it's very clear to me, as someone who worked in the intelligence community… that these attacks could have been prevented." ~Edward Snowden
He goes on to explain that the government's excuse for not preventing the attacks was essentially due to the fact that the various intelligence agencies were unable to effectively share information, coordinate investigations, and work together. Snowden is implying that 9/11 was essentially allowed to happen so that the mass surveillance state, which is insanely profitable to certain people, could be created. And it has since been created.
Considering that the Patriot Act soon followed 9/11, and in the nearly two decades since, the massive warfare and surveillance state continues to balloon and spread its reach into American citizen's lives and around the globe, Snowden's assessment seems rather accurate.
The full interview is almost 3 hours long, and is posted in full here:
Read more articles by Vic Bishop.
About the Author
Vic Bishop is a staff writer for WakingTimes.com. He is an observer of people, animals, nature, and he loves to ponder the connection and relationship between them all. A believer in always striving to becoming self-sufficient and free from the matrix, please track him down on Facebook.
This article (Edward Snowden on the Joe Rogan Podcast – Says US Government Could Have Prevented 9/11) was originally created and published by Waking Times and is published here under a Creative Commons license with attribution to Vic Bishop and WakingTimes.com. It may be re-posted freely with proper attribution, author bio and internal links. 
Julian Assange, a life that slowly fades (Video)
Julian Assange's father says his son may not be released from prison after revealing criminal acts perpetrated by the US.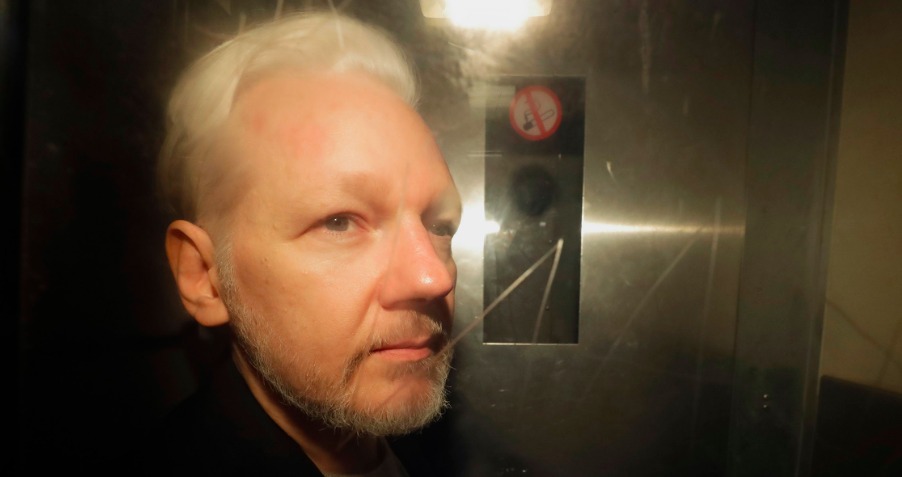 Australian journalist Julian Assange, founder of the WikiLeaks platform, which unveiled, among others, crimes committed by the United States (USA), is increasingly at risk of dying in jail, his father, John Shipton warned.
"Julian can die in jail after a 9-year persecution for revealing the truth of war crimes (in the US)," Shipton told reporters in London on Friday.
He said that this is the "bitter truth" after hearing the testimony of a United Nations (UN) rapporteur who visited Assange a few days ago in Belmarsh prison, southeast London, where he has been since last April, and who said that the life of the activist is in danger.
The UN special rapporteur on torture, Nils Melzer, said that Assange is suffering from an "inhuman situation" in Belmarsh, where he hopes the British justice will decide whether or not to request an extradition made by the United States, to respond to the alleged crime of conspiracy, among other charges.
On October 26, musician Roger Waters, founder of the progressive rock band Pink Floyd and known for his activism, said in an interview with RT that "they are clearly trying to kill Assange as much as they can."
"Julian Assange is becoming a warning to other journalists that if they tell the truth -particularly to power-' we will catch them, "Waters said.
On Monday, October 21, Assange appeared at a London court hearing, and seemed confused, as it was hard to remember his name and age, according to a report by Reuters.
According to that testimony, the judge asked the activist at the end of the hearing if he was aware of what was happening and replied: "not exactly."
Under normal circumstances, the Australian must have been released on bail after 50 weeks in prison and while his trial is taking place, but British justice chose to keep him in jail.
Judge Vanessa Baraitser, of the Court of Magistrates of the Westminster district of London, decided that Assange remains imprisoned due to his "history of evasion", as there are "substantial indications" to fear that he can again evade the action of justice.
The founder of WikiLeaks will face an extradition hearing to the United States on February 25 for 17 counts of espionage and one of conspiracy, which can lead to a sentence of up to 175 years in prison.
BBC film crew was held at gunpoint at Area 51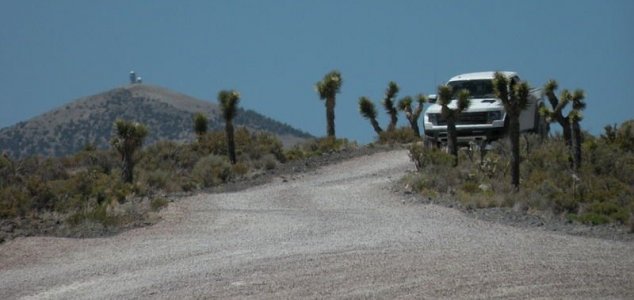 Image Credit: CC BY-SA 3.0 Jimderkaisser
Area 51 is well guarded. 
Comedian Andrew Maxwell and his crew once had their own harrowing experience near the secretive facility.
The incident, which occurred back in 2012 during filming of the BBC Three show 'Conspiracy Road Trip', began when the group, having arrived at the entrance to film a segment for the show, got a bit too enthusiastic and ended up venturing into the restricted zone beyond the gate.
"To me it seemed like an ordinary military facility," said Maxwell. "But my companions were convinced this was the gateway to the extraterrestrials."
"We got a little bit overexcited, and we strayed into the restricted zone to ask where the aliens were kept. But after knocking on the guard house door, we found ourselves lying on the ground, with gun barrels pointed at our heads."
The military guards confiscated the crew's camera equipment and recordings and detained them for a full four hours for trespassing before releasing them without charge.
Such incidents are not actually that unusual – several visitors to the secretive base have been arrested and detained over the years, a testament to the level of security guarding the facility.
Back in September of this year, two Dutch YouTubers – 20-year-old Ties Granzier and 21-year-old Govert Charles Wilhelmus Jacob Sweep – were picked up by guards 3 miles into the restricted zone surrounding the base. Unlike Maxwell's crew however, the pair did end up being charged.
Mass arrests were also expected during the infamous 'Storm Area 51' event, also during September, however in the end relatively few people showed up and the actual 'storming' never took place.
Suffice to say, if you do venture into the restricted zone, don't expect to get very far.

Source: The Mirror
Alt Media was Exposing Epstein Corruption as ABC was Covering it Up—Who's the Real Fake News?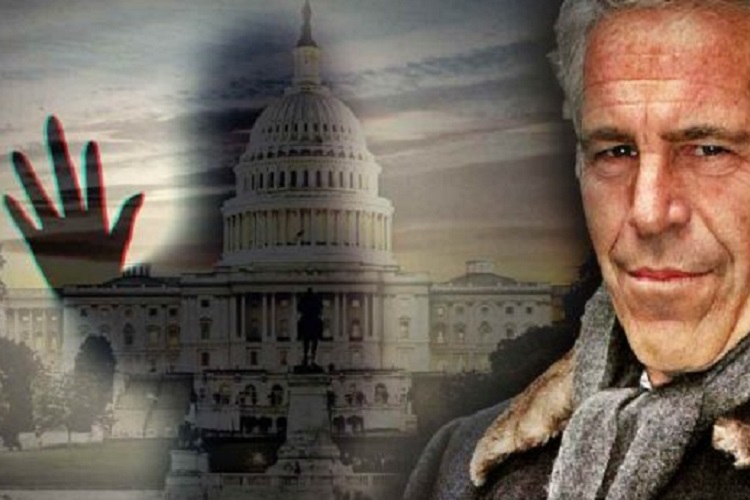 Matt Agorist, The Free Thought Project
Waking Times
One of the largest stories in the news this week was the ABC anchor who was recorded on a hot microphone ranting about how the network suppressed her story on Jeffrey Epstein and his ties to the elite — three years ago. While this admission was certainly noteworthy, it should come as no surprise. Over the past few years, the mainstream media, in general, has refused to report on any of Epstein's ties to current and past government officials, Hollywood insiders, and even royalty. Now, as the "Epstein didn't kill himself" memes storm the internet, it has all of the sudden become "cool" to finally talk about this insidious group of power elite predators. However, those of us in the alternative media have been talking about this stuff for years — before it was cool — and we were called conspiracy theorists for doing so.
In 2016, the Pizzagate conspiracy took the internet by storm and created a slew of unprovable theories that never materialized. While the mainstream media was shouting down the Pizzagate crowd, TFTP and others were reporting on the real child sex trafficking conspiracy involving Epstein and his friends like the Clintons. As we reported in 2016, flight logs showed that Bill Clinton allegedly took numerous flights on the "Lolita Express" (Epstein's private jet) to "orgy island" (Epstein's private island in the Caribbean) to engage in sex with underage girls.