Trailer teases the return of the Ghostbusters with a malfunctioning proton pack and a rusting Ecto-1.
A new Ghostbusters is coming in 2020! It was announced this week with the arrival of this short but effective teaser trailer. It's an eerie night and spine-tingling music from the original Ghostbusters score is playing as the camera moves past a fence dripping with ectoplasm into an creepy barn where we hear the sound of proton pack that won't start. And then the wind blows up a tarp to reveal a rusting Ecto-1.
The new film is being directed and co-written by Jason Reitman, the son of Ivan Reitman who directed the original Ghostbusters.
"I've always thought of myself as the first Ghostbusters fan, when I was a 6-year-old visiting the set. I wanted to make a movie for all the other fans," Reitman told Entertainment Weekly. "This is the next chapter in the original franchise. It is not a reboot. What happened in the '80s happened in the '80s, and this is set in the present day."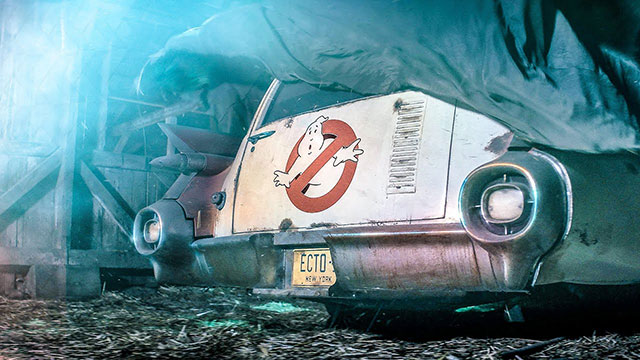 For those of us who grew up in the 80s, the 1984 Ghostbusters film was probably one of our earliest introductions to the occult, inspiring a lifetime of obsession. Sure, I was disappointed when I learned Tobin's Spirit Guide wasn't real, but my hope was renewed when I discovered real occult texts. And of course Ecto-1, a 1959 Cadillac built by the Miller-Meteor company, kick-started a love for hearses.
Do you believe in UFOs, astral projections, mental telepathy, ESP, clairvoyance, spirit photography, telekinetic movement, full trance mediums, the Loch Ness monster and the theory of Atlantis?
I probably had not even heard of these things before Ghostbusters.
The new Ghostbusters is set for a 2020 release.