Ecocide: The Push to Criminalize Humanity For the Sake of Saving the Planet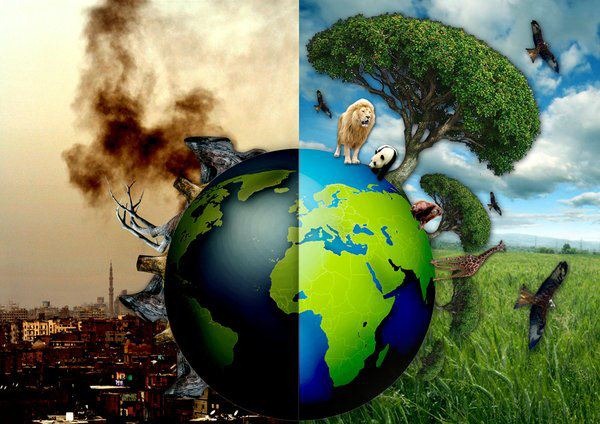 By the year 2020, the eco-fascists hope to make ecocide the ultimate crime against the planet. With the green economy installed, and the mandates of Agenda 21 firmly in place, the only thing left to do is criminalize the entire human race. And ecocide promises to be the definitive "crime against peace".
Ecocide is defined as "the extensive damage to, destruction of or loss of ecosystem(s) of a given territory, whether by human agency or by other causes, to such an extent that peaceful enjoyment by the inhabitants of that territory has been or will be severely diminished."
Yet the proposed explanation of ecocide is vaguely termed with phrases like:
• Large-scale land use change that causes the direct destruction of habitats • Significant pollution whether deliberate or incidental • Open cast mining where entire landscapes are removed
The demonization of humanity is central to ecocide where human effects on the planet are classified as unsustainable and having irreversible consequences; hence requiring a criminal mandate that can be internationally enforced to protect the planetary boundaries of our world.
As a global law to be enforced by the UN, ecocide can enforce sustainable development under the control of the UN Environmental Program's Green Economy.
According to the Green Economy Report, the "new millennium" demands a "new economic paradigm" which involves a world where a green economy replaces "environmental risk, ecological scarcities and social disparities." The necessity of the engagement of the private sector is an imperative which includes "leveling the playing field for greener products by phasing out antiquated subsidies, reforming policies and providing new incentives, strengthening market infrastructure and market-based mechanisms, redirecting public investment, and greening public procurement."
Securitizing fuel, food, water and the global financial system would drastically improve the global climate and biodiversity of which humanity is having "disastrous consequences". And by 2050, the UN and the global Elite desire to have complete authority of all resources and control how those resources are doled out to the entire human population.
Nations like Ethiopia, South Sudan, Democratic Republic of Congo and Sierra Leone, in Africa have coerced signed agreements with multi-national corporations and foreign investors, allowing them to control agricultural land. The nation's leaders believe that giving access to their resources will benefit their people; however this is just another manipulative ploy to coercively acquire control over land, food production and securitization.
The UN has enacted global guidelines on purchasing agricultural land from developing nations like Africa and Asia.
The UN claims that to secure equality for the poor and disadvantaged, this international body must control their lands through the allowance of mutli-national corporations and governments who will develop the land for agriculture and securitize the crop yields; thereby giving the UN control over the global food supply.
The document entitled "The UN Global Compact and the OECD Guidelines for Multinational Enterprises" outlines through "voluntary" means, the UN will implement their international guidelines with respect to corporate conduct, standards and abilities.
The UN decries that their voluntary code of conduct promotes equal rights for women by securitizing title to land. They also claim that they will give poor people access to their own land once they own and control it. And once the UN controls the land, they will enact "legal help" to settle disputes.
This document requires governments and local communities to adhere to UN rules with respect to business practices.
In 1992, the UN Sustainable Development Summit at Rio declared that in order "to achieve sustainable development and a higher quality of life for all people, States should reduce and eliminate unsustainable patterns of production and consumption and promote appropriate demographic policies."
The Law of Ecocide promises to "prosecute those who destroy the planet." And when made a legitimate legal mandate, alarmists and eco-fascisits will finally have the judiciary standing to unilaterally prevent any atrocities perpetuated upon the planet by corporation or individual.
While these fanatics complain that governments have yet to "intervene to make the destruction of our world a crime" the law enforcement and justice system of sovereign nations have their hands tied. With the advent of a global mandate, those nations would be forced to adhere to global governance and punish those found guilty by international law.
In Europe, the Green Party of England and Wales have given their "whole-hearted" support to ecocide – to be recognized as the international Crime Against Peace.
As it stands, with the UN Rome Statute, ecocide is not considered a crime against peace because those are defined as crimes of:
• Genocide • War • Humanity • Aggression
Defined in the proposed Ecocide Act, all nations, corporations and individuals would be "under the principle of superior responsibility" and legal obligation to "ensure their actions do not give rise to the risk of and/or actual extensive damage to/or destruction of or loss of ecosystem(s)."
International mandate would empower eco-fascists to hold any nation, corporation or individual accountable for damage to or loss of any ecosystem and determine the legal ramifications of such actions which would include imprisonment and costs to restore the destroyed area.
The legislation justifying this remedy would be the Proceeds of Crimes Act of 2002. In the name of good environmental governance, usurping authority over persons, corporations and nations for the sake of ensuring the viability of our planet's future seeks to ensure the UN and their factions have their hand over our lives indefinitely.
Hundreds of Birds Die Mysteriously in Rural Area of Wales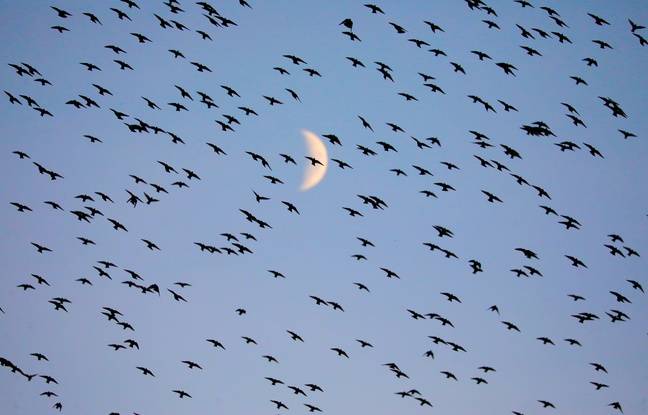 Things mysteriously falling from the sky is one of the classic Fortean phenomena. Birds dying from no apparent cause is another. That winning (or losing) combo occurred this week in a rural town in Wales no one has yet been able to explain the hundreds of dead starlings – many with their internal organs outside their bodies – found on an unclassified road near near Llyn Llywenan in Bodedern on Anglesey, an island off the north-west coast of Wales. With mysterious circumstances and no official explanation, the strange and conspiratorial theories abound.
"There's easily more than 300 of them. I counted 150 last night but I gave up as there's just hundreds of them littered everywhere. It's as if they just dropped down dead from the sky."
Dafydd Edwards reported on social media that his partner, Hannah Stevens, found the birds while driving home. She claimed that on the afternoon of December 10 she had seen a "massive flock" flying overhead before landing to eat something on the road. Less than an hour later, she said they were dead where they had been eating. It's not clear how she arrived at that short timeframe from flying to dead in the road.
"It's very strange, I can't put my finger on it. There are still some alive in the hedges today but it's all unexplained at the moment."
As seen in Edwards' video and photos (see them here and here), the vast majority of dead birds were in the road, where he counted 150 before quitting. North Wales Police's Rural Crime Team counted at least 225 and some witnesses estimated the total to be over 300. They collected the carcasses (identified as starlings) and sent some to a lab for examination and toxicology tests, which means they assume the birds were somehow poisoned. Locals were not so sure.
"It's unlikely that the birds would have been in contact with an aircraft – RAF or civilian. Bird strikes can have quite an effect on aircraft, and can cause severe damage. Even minor bird strikes are reported as a matter of course at RAF Valley, and no such reports have been fed back by our personnel."
The Ministry of Defence answered speculations that the birds had been hit by low-flying planes with that denial. On the act-of-God side, there was talk that the birds might have been caught up in strong winds or stunned by a sudden lightning strike or loud sound, but Hannah Stevens did not report any unusual conditions. The current cause-of-all-bad-things – 5G – was blamed but no other birds or wildlife seem to be affected. A sign of the apocalypse? We're still here and so are the residents of Llyn Llywenan.
"We're hearing one story that it happened in exactly the same place many, many years ago so we're just trying to confirm that as well."
Rob Taylor, Team Manager for North Wales Police's Rural Crime Team, added to the mystery by pointing out that locals claim another similar dead bird incident happened in the same area about 12 years ago, but no details were given and Internet searches turned up nothing.
As of this writing, the North Wales Police indicated they believed they know the cause of this mysterious bird kill but were awaiting the toxicology report. That hints of a suspicion of poisoning of some sort, which would seem to be one of the most likely causes. However, that memory of a previous event makes one wonder if something more sinister – something pre-5G – may be happening underground in Llyn Llywenan. Is anyone checking for unusual human conditions, cancers, deformities or mental illnesses amongst the residents?
Will there be a consensus? Will officials admit it if the cause is not poisoning?
What would Charles Forte think?
Source: Mysterious Universe
Asteroid Will Make Close Fly by of Earth on Friday the 13th
NASA has been monitoring an asteroid which maintains an orbit around various bodies in the solar system and consistently passes through Earth's orbit with the sun. 13 near-Earth objects in total are expected to fly past Earth in December of this year.
Earth is set to have a close encounter with an enormous asteroid which is set to fly nearby Earth on Friday at a speed of almost 18,000 miles an hour (more than 28,000 km/h), according to NASA.
The upcoming pass-by is estimated to happen on 8:25 am on 13 December, the unlucky Friday the 13th. The asteroid's orbit diagram indicates that the near-Earth approach will follow the rock's intersection with Earth's orbit.
According to the space agency's Center for Near-Earth Object Studies (CNEOS), the asteroid has an Earth-crossing orbit with the sun and will not approach from a diagonal or perpendicular direction and instead will flyby perpendicular to earth.
It is expected to pass by earth at a shockingly close 0.03033 astronomical units, around 1.9 million miles (more than 3mn km) away.
NASA has dubbed the asteroid 2019 XO1 and estimate that it is around 243-feet wide, about the width of a Boeing 747 plane.
According to CNEOS, 2019 XO1 is classified as an Aten asteroid, meaning that its orbit circulates around a number of celestial bodies in the solar system including the Sun, Venus, Mercury, and Earth.
The asteroid has a tendency to intersect its orbit with Earth's, typically when it is furthest away from the sun.
3 December marked the first time 2019 XO1 was identified in its frequent encroachment on Earth. It also comes close to Mercury and Venus but, unlike its proximity with Earth, it does not cross the paths of the two other planets.
The body first came near Earth on 17 November 2013, missing the planet by 0.09488 astronomical units, around 8.8 million miles.
Following its passing on Friday the 13th, the asteroid will not come back from Earth's outcrop of the solar system until December 22, 2022, where it will creep as close as 0.09534 astronomical units, up to 8.9 million miles (more than 14Mn km) away.
Sputniknews
Image credit: © CCO
Los Angeles and Chicago Are Readying to Erase 68,000 Nonviolent Marijuana Convictions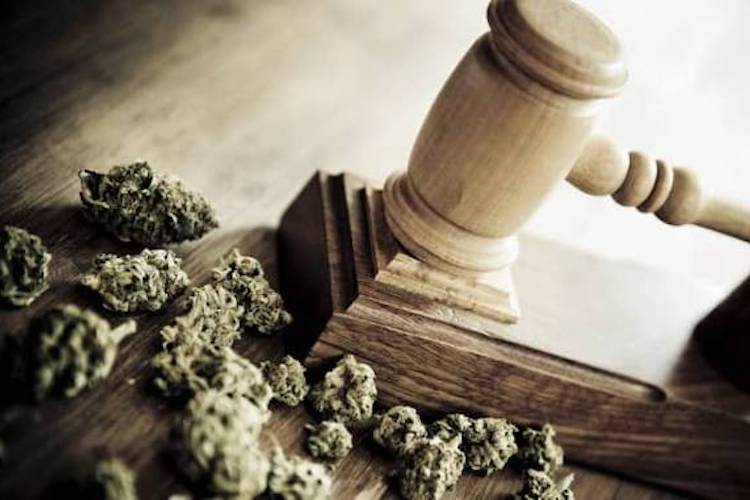 Phillip Schneider, Staff Writer
Waking Times
The cities of Los Angeles and Chicago are taking a big step toward ending the damage caused from the war on drugs by getting ready to expunge nearly 70,000 non-violent marijuana convictions from citizen's criminal records.
Kim Foxx, Cook County's State Attorney in Chicago, is preparing to eliminate misdemeanor convictions of close to 18,000 residents which she argues will help mostly racial minorities get back into the housing and job markets, whereas having these cannabis crimes on their record sets up a barrier between them and these life essentials.