Ebola Virus; Hegelian Dialectic for the New World Order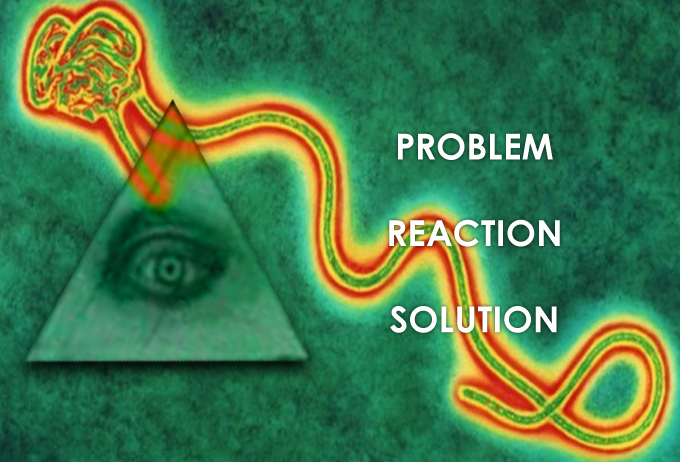 Is the Ebola virus outbreak being used as a tool for the New World Order? It would seem so. If Ebola was created in a lab (manufactured problem), to create a reaction (viral outbreak in targeted areas), and now the US is sending thousands of military troops to swoop in as the saviors (solution), then the agenda is becoming clear.
Doesn't it seem obvious where this is leading? If you examine all the examples in the past of how they have used crisis as an opportunity for their agendas then this situation is another clear example in the making.
"You never want a serious crisis to go to waste. And what I mean by that is an opportunity to do things you think you could not do before." – Rahm Emanuel
Let's examine some of where this has come from and what's currently happening.
---
US to send 3,000 troops to Africa to fight… Ebola crisis
Out of 5,000 people infected by Ebola in West Africa, 2,500 have died of the virus, the World Health Organization (WHO) said on Tuesday. To combat the situation, the US announced it would send thousands of military personnel to the region.
In a short speech given at the Centers for Disease Control and Prevention (CDC), President Barack Obama announced what he called "the largest international response in the history of the CDC." The president said that although the possibility of an Ebola outbreak in the United States is "extremely low," the epidemic is "spiraling out of control" in West Africa and requires a strong response.
"If outbreak doesn't stop now, we could be looking at hundreds of thousands of people being infected," Obama said.
The president's statement echoed that of WHO Assistant Director General Bruce Aylward, who earlier in the day said, "Quite frankly, ladies and gentlemen, this health crisis were facing is unparalleled in modern times." Announcing the number of deaths and people threatened by the virus, Aylward said, "we don't know where the numbers are going on this."
Speaking at a news conference in Geneva, the WHO official said a previous forecast of up to 20,000 cases "does not seem like a lot today," adding that numbers can be kept in the "tens of thousands" if there is a much faster response to the outbreak.
The US, meanwhile, has announced it is aiming to get the situation under control in West Africa, and is sending troops to the area.
[…]
Read the rest of the story: RT.com
Obama: U.S. ready to take the lead in Ebola fight
After an in-person briefing from the staff at the Centers for Disease Control and Prevention in Atlanta, President Barack Obama on Tuesday announced a "major increase" in the U.S. response to the Ebola outbreak in West Africa.
The United States will send troops, material to build field hospitals, additional health care workers, community care kits and badly needed medical supplies.
Countless taxis filled with families worried they've become infected with Ebola currently crisscross Monrovia in search of help.
"Today, there is not one single bed available for the treatment of an Ebola patient in the entire country of Liberia," said Margaret Chan, the World Health Organization's director-general.
"As soon as a new Ebola treatment facility is opened, it immediately fills to overflowing with patients," the WHO said.
Hospitals and clinics in Guinea, Liberia and Sierra Leone — the countries hit hardest by the outbreak — are overwhelmed by what the WHO is calling the deadliest Ebola outbreak in history.
The virus has killed at least 2,400 people, and thousands more are infected. And there are now cases in Nigeria and Senegal.
"The number of new cases is increasing exponentially," the WHO said, calling the situation a "dire emergency with … unprecedented dimensions of human suffering."
"Men and women and children are just sitting, waiting to die right now," Obama said.
[…]
Read the rest of the story: cnn.com
US Department of Defence (USAMRIID) & Tulane University Released This Bioengineered Airborne Ebola/Lassa Hybrid in Sierra Leone
The primary Ebola strain being spread right now (as their are 2) was bioengineered by the US Department of Defense (via USAMRIID) & Tulane University with the knowledge/help from pharma/biotech giants such as Monsanto, Alnylam, Bristol-Myers Squibb, Merck, Pfizer and a much smaller pharma company based out of Canada called Tekmira. A known Ebola strain from Central-Africa was used as the base, and was bioengeneered to become a new hybrid respiratory illness (a combination of Ebola Virus & Lassa Hemorrhagic Fever, weaponized via Tulane University & USAMRIID at Fort Detrick) making it become a genetic variant of the original strain. This bioengineered hybrid allowed for airborne human-to-human transmission, an extended incubation period (to increase spread/threat), and a slightly toned down virility (to have the ideal initial wanted mortality rate (~40%)).
Ebola (EBOV) – Human-to-human transmission occurs via direct contact with blood or bodily fluids from an infected person (including embalming of an infected dead person) or by contact with contaminated medical equipment, particularly needles and syringes.
[link to www.msdsonline.com]
Lassa (LASV) – Inhalation of tiny particles of infective material (aerosol) is believed to be the most significant means of exposure.
[link to www.cdc.gov]
Ebola/Lassa (EBOV/LASV) – Human-to-human transmission occurs via direct contact with blood or bodily fluids AND/ORInhalation of tiny particles of infective material (aerosol) from an infected person (including embalming of an infected dead person) or by contact with contaminated medical equipment, particularly needles and syringes.
Ebola Virus was chosen as the base virus for the hybrid due to its high mortality rate and other ideal bio-warfare properties.
[…]
(Note: There are a ton of links to explore)
Read the rest of the story: zeitgeist77.wordpress.com
Is Ebola Airborne? You Bet It Is!
Hello, Jeff – I was reading the article below and had to comment. So, I picked out the first part and it IS airborne…in the same manner as is TB. The pathogen iS in the fluids and gets expelled into the air when an infected person coughs, sneezes etc.
It will probably mutate and be able to live outside the body. This too, in the same manner as TB. Just as the police got infected with TB in their cruisers after those who were arrested and rode in the cruiser were taken to the police station. We see this spread in police stations, cars, school classrooms etc.
Now the $64,000 question. Why are the politicians and policy makers not talking about an airborne mutation? That is easy and it is not so much not wanting to yell 'Fire' in a crowded movie as it is to keep the economy going and the money coming in. The politicians are hoping the virus doesn't get "found out" aka go obviously airborne which anyone watching the situation in Africa knows it already is in the air. In short, greed, keep the secret a little longer and rake in money.
I also notice that 4th doctor (Nebraska) has been getting better (miraculously) and I think and am quite sure that he was given ZMapp. They are not saying as the people in Africa would be insulted by such double standards.
We have the 5th one, doctor from WHO in Emory, Atlanta, Ga. Bet the farm we will hear he or she is miraculously getting better. If you go by the percentages we should have had at least one maybe two deaths among the 5. So, it appears they are beating the odds or they are getting ZMapp. I don't put any faith in vaccines. A vaccine won't cure Ebola. What a vaccine may do is make it worse, i.e. spread it further.
If we cannot stop this outbreak in Africa it will infect the world. If it ever gets to China or IndoChina and India we are doomed. We know that Reston Ebola is now in the Philippines and had proven to infected pigs. The experiment in which macaques were infected and kept in cages across the room from pigs and then all of the pigs got infected is proof positive 1. it can go airborne and 2 transmit quite readily between species.
We still don't know what animal is the true reservoir. It is not primates as they die when infected. It is an animal, probably one that lives near and on rivers as the Ebola outbreaks seem to start near a river. This last outbreak started near the Moa river in Guinea. The virus gets its name from the Ebola river where it first emerged in 1976. I was hoping to go to africa as a volunteer and help with the animal work and research. We must stop it in its tracks in Africa. Imagine if it gets into crowded slums in Brazil? India (India has very little sanitation aka indoor plumbing in many areas of the country. This is why we still have cases of Polio there, and in Pakistan, parts of Africa. Jeff, this is really bad and I don't have a good feeling i.e. that this will end anytime soon.
Virologists may not be publicly talking about the possibility that the Ebola virus could someday mutate into an airborne strain, writes Michael T Osterholm in the New York Times, but it's something they are "definitely considering in private."
The director of the Center for Infectious Disease Research and Policy at the University of Minnesota says that the virus – which currently can only be transmitted through contact with bodily fluids – has proven to be "notoriously sloppy in replicating", which increases the chances that it could turn into something more contagious.
"Why are public officials afraid to discuss this?" he asks. "They don't want to be accused of screaming 'fire!' in a crowded theatre – as I'm sure some will accuse me of doing. But the risk is real, and until we consider it, the world will not be prepared to do what is necessary to end the epidemic."
Source: rense.com
Virologist: 'It's Too Late, Ebola Will Kill 5 Million'
A top German virologist has caused shockwaves by asserting that it's too late to halt the spread of Ebola in Sierra Leone and Liberia and that five million people will die, noting that efforts should now be focused on stopping the transmission of the virus to other countries.
Jonas Schmidt-Chanasit of the Bernhard Nocht Institute for Tropical Medicine in Hamburg told Germany's Deutsche Welle that hope is all but lost for the inhabitants of Sierra Leone and Liberia and that the virus will only "burn itself out" when it has infected the entire population and killed five million people.
"The right time to get this epidemic under control in these countries has been missed," said Schmidt-Chanasit. "That time was May and June. "Now it is too late."
The current Ebola outbreak in West Africa has killed over 2200 people, with Liberia and Sierra Leone accounting for over 1700 of those fatalities.
While calling for "massive help" from the international community to prevent Ebola appearing in other countries like Nigeria and Senegal, Schmidt-Chanasit warns that getting a grip on the epidemic in Liberia and Sierra Leone is a departure from reality.
German aid organization Welthungerhilfe blasted Schmidt-Chanasit for his comments, with Sierra Leone based coordinator Jochen Moninger labeling his statements, "dangerous and moreover, not correct." However, Moninger acknowledged that Schmidt-Chanasit's assessment may be accurate in the case of Liberia.
Read the rest of the story: infowars.com
Mathematical Model Shows How Ebola Will Spread: "Worse Case Scenario… An Extinction Event"
NY Times: What We're Afraid to Say About Ebola
The Ebola epidemic in West Africa has the potential to alter history as much as any plague has ever done.
There have been more than 4,300 cases and 2,300 deaths over the past six months. Last week, the World Health Organization warned that, by early October, there may be thousands of new cases per week in Liberia, Sierra Leone, Guinea and Nigeria. What is not getting said publicly, despite briefings and discussions in the inner circles of the world's public health agencies, is that we are in totally uncharted waters and that Mother Nature is the only force in charge of the crisis at this time.
There are two possible future chapters to this story that should keep us up at night.
The first possibility is that the Ebola virus spreads from West Africa to megacities in other regions of the developing world. This outbreak is very different from the 19 that have occurred in Africa over the past 40 years. It is much easier to control Ebola infections in isolated villages. But there has been a 300 percent increase in Africa's population over the last four decades, much of it in large city slums. What happens when an infected person yet to become ill travels by plane to Lagos, Nairobi, Kinshasa or Mogadishu — or even Karachi, Jakarta, Mexico City or Dhaka?
The second possibility is one that virologists are loath to discuss openly but are definitely considering in private: that an Ebola virus could mutate to become transmissible through the air. You can now get Ebola only through direct contact with bodily fluids. But viruses like Ebola are notoriously sloppy in replicating, meaning the virus entering one person may be genetically different from the virus entering the next. The current Ebola virus's hyper-evolution is unprecedented; there has been more human-to-human transmission in the past four months than most likely occurred in the last 500 to 1,000 years. Each new infection represents trillions of throws of the genetic dice.
If certain mutations occurred, it would mean that just breathing would put one at risk of contracting Ebola. Infections could spread quickly to every part of the globe, as the H1N1 influenza virus did in 2009, after its birth in Mexico.
Why are public officials afraid to discuss this? They don't want to be accused of screaming "Fire!" in a crowded theater — as I'm sure some will accuse me of doing. But the risk is real, and until we consider it, the world will not be prepared to do what is necessary to end the epidemic.
In 2012, a team of Canadian researchers proved that Ebola Zaire, the same virus that is causing the West Africa outbreak, could be transmitted by the respiratory route from pigs to monkeys, both of whose lungs are very similar to those of humans. Richard Preston's 1994 best seller "The Hot Zone" chronicled a 1989 outbreak of a different strain, Ebola Reston virus, among monkeys at a quarantine station near Washington. The virus was transmitted through breathing, and the outbreak ended only when all the monkeys were euthanized. We must consider that such transmissions could happen between humans, if the virus mutates.
Long before Ebola infects or kills any significant number of people, it will destroy the world's economies.
First, we need someone to take over the position of "command and control." The United Nations is the only international organization that can direct the immense amount of medical, public health and humanitarian aid that must come from many different countries and nongovernmental groups to smother this epidemic. Thus far it has played at best a collaborating role, and with everyone in charge, no one is in charge.
A Security Council resolution could give the United Nations total responsibility for controlling the outbreak, while respecting West African nations' sovereignty as much as possible. The United Nations could, for instance, secure aircraft and landing rights. Many private airlines are refusing to fly into the affected countries, making it very difficult to deploy critical supplies and personnel. The Group of 7 countries' military air and ground support must be brought in to ensure supply chains for medical and infection-control products, as well as food and water for quarantined areas.
The United Nations should provide whatever number of beds are needed; the World Health Organization has recommended 1,500, but we may need thousands more. It should also coordinate the recruitment and training around the world of medical and nursing staff, in particular by bringing in local residents who have survived Ebola, and are no longer at risk of infection. Many countries are pledging medical resources, but donations will not result in an effective treatment system if no single group is responsible for coordinating them.
Finally, we have to remember that Ebola isn't West Africa's only problem. Tens of thousands die there each year from diseases like AIDS, malaria and tuberculosis. Liberia, Sierra Leone and Guinea have among the highest maternal mortality rates in the world. Because people are now too afraid of contracting Ebola to go to the hospital, very few are getting basic medical care. In addition, many health care workers have been infected with Ebola, and more than 120 have died. Liberia has only 250 doctors left, for a population of four million.
This is about humanitarianism and self-interest. If we wait for vaccines and new drugs to arrive to end the Ebola epidemic, instead of taking major action now, we risk the disease's reaching from West Africa to our own backyards.
Source: nytimes.com
Juno probe recorded a radio signal source in orbit of Jupiter which may be an ancient interplanetary station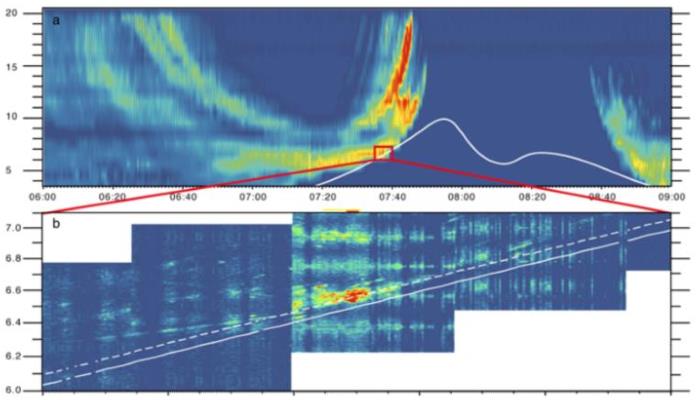 Juno, is NASA's unmanned interplanetary station launched on August 5, 2011 to explore Jupiter, the second project under the New Frontiers program. The spacecraft entered the polar orbit of the gas giant on July 5, 2016. The purpose of the mission was to study the gravitational and magnetic fields of Jupiter, as well as to test the hypothesis that Jupiter has a solid core.
Instruments of the Juno interplanetary probe, which is exploring Jupiter, detected a nearby signal at a frequency of about 6.5 megahertz, which is in the range of high-frequency radio waves. On Earth, they are used for ionospheric communications and over-the-horizon radar, but in Jupiter's orbit, their source is supposedly natural.
Such signals have been known for a long time: they are called decametric radio emission. However, for the first time, a spacecraft recorded them in the immediate vicinity of the place of origin. In fact, the probe flew through the source of the radio burst, near Ganymede, Jupiter's largest moon.
Juno's sensors observed the phenomenon for about five seconds, and then it merged with the background radiation. Given the speed of the probe – about 50 kilometers per second – we can conclude that the area of ​​space where the signal is generated is about 250 kilometers across.
As NASA explains, the found radio emission with a frequency of 10-40 MHz creates a stream of electrons rotating in Jupiter's magnetic field. They generate a radio signal as a result of a process of a certain cyclotron maser instability. 
NASA was so terribly interested in this cyclotron instability that the Juno mission was decided to be extended indefinitely, and now the bright adepts are busy building a new ship, the money for which they managed to get in a record short time.
The intrigue is that the conspiracy theorists knew about this radiation back in October 2020, although NASA only spoke about it now. The story began there with the appearance of the following message on one of the network boards:
According to this modest text, it was written as if by a CIA officer who went on the run in the fall of 2020. The reason for this was the cleansing of a team of agents who cleared and hid information about the discovery in orbit of Ganymede of an object similar to an interplanetary space station, created using some advanced technology. 
It was opened by the same "Juno", which on June 6, 2020 discovered a strange radio signal, which NASA reports only now. The signal was very powerful and went in a narrow beam, which does not happen in nature, so the satellite was slowed down and at the next revolution turned to look – where is the beam coming from?
The signal came from an object in the form of a torus, inside which a sphere about 1000 feet in diameter was suspended. The sphere was of a substance resembling metal, glowing with a purple light with a green tint, and rotating clockwise. In this case, the torus rotated in the opposite direction. It also looked like the sphere had been damaged by some kind of internal explosion. Nobody had any idea what it was, and it was thought that this was the work of the proto-civilization of the Earth, which was trying to colonize Jupiter. The version of the object's alien origin was also considered. 
When people read it in October, everyone laughed merrily. However, when NASA revealed the discovery of something on Ganymede, everyone suddenly realized that the message seemed to be pure truth and therefore now, in order to hush up the information, NASA urgently released its legend of what was happening. 
Peruvian court names Gates, Soros and Rockefeller as "creators" of the COVID-19 pandemic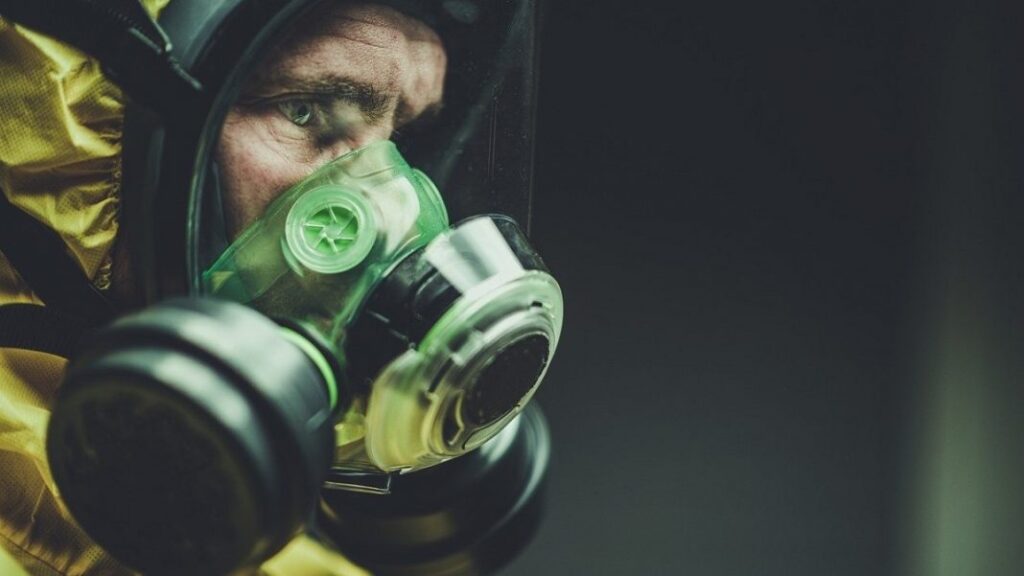 Peruvian judges said the coronavirus pandemic was organized by "authors of a new world order", including Microsoft founder Bill Gates, investment banker George Soros, and members of the Rockefeller family of billionaires. Such a verdict was issued when considering an appeal to extend the detention of a local resident accused of rape.
Judges Tito Gallegos, Luis Legia and Tony Changaray were the authors of the controversial ruling. They explained that the coronavirus pandemic turned out to be force majeure, since no one, except for the "organizers" of the pandemic named by them, could predict its consequences.
"The criminal process was paralyzed due to the COVID-19 pandemic created by the criminal elites, which paralyzed activities in almost all countries … No world government, individuals and legal entities, nor the defense of the accused can claim that this pandemic can be called 'predictable', except for the creators of the new world order, such as Bill Gate, Soros, Rockefeller, etc., who ruled it. They continue to manage it in conditions of extreme secrecy and in global corporations with an eye on the 2030 project," the Pasión por el Derecho edition quotes the text of the resolution.
Representatives of the department, which is responsible for overseeing the work of judges in Peru, have already announced that a review has begun against the authors of the ruling. The RPP publication indicates that it will be clear from its results whether a colleague committed a violation.
In early 2020, against the backdrop of a pandemic, conspiracy theories related to the spread of COVID-19 spread online. According to one version, some world forces (among which Bill Gates, the CIA and the Chinese authorities were mentioned ) specially brought the coronavirus into the laboratory and spread it to put the inhabitants of the planet at home, irradiate them with 5G, and then microchip them.
Gates himself later stated that such theories were "difficult to deny" because they are "too ridiculous."
Meanwhile, the World Health Organization (WHO) believes that the virus was not created artificially – the organization is of the opinion that the infection was transmitted to humans from bats.
US "on the edge": Seven facts showing what is brewing to happen in the US?
The United States is in danger of going to extremes, which after the January 6 events, no one knows what is happening in the country and the uncertainty seems to peak in the next few hours.
There are facts which could show that we are heading for the most dramatic hours the world has experienced since the August 1991 coup in Russia when the communists attempted to return to power and take control of the nuclear arsenal.
First, after an incomprehensible and unexpected blackout in Pakistan, a blackout happened in the Vatican.
A few hours before the blackout in Pakistan, the frequency of power grids in Europe dropped sharply, and only renowned German engineers and no less famous German quality of equipment saved Europe from plunging into darkness, as it happened a little later in Pakistan:
Are there plans for some kind of Pentagon intervention, as Washington now resembles Moscow in August 1991?:
Second, US President N. Trump is ready to activate the Emergency Alarm system that bypasses all conventional media (television, internet, radio, etc.) to send a message to US citizens!
In response, of course, to the decision of the dominant online media, from Google to Fb, Amazon, Tweet, Twitch to ban Trump from communicating with US citizens, even through Parler, the medium used by tens of millions of right-wing Americans to communicate.
The Emergency Alarm System (EAS) is a national alert system in the United States that came into force on January 1, 1997 and is coordinated jointly by the Federal Emergency Management Agency (FEMA), the Federal Communications Commission (FCC) and the National and Atmospheric Administration (NOAA).
The system is designed primarily to allow the president to address the country by intervening in the programming of all radio and television stations in the event of a national emergency.
The Integrated Public Alert and Warning System (IPAWS) is used as a backend for the dissemination of warning information via EAS and related technologies, such as Wireless Alerts Alerts (WEA), using Common Alerting Protocol (CAP). EAS messages are mainly transmitted via terrestrial and satellite radio and television (including broadcast and multichannel television), which must be part of the system.
Millions of SMS have been sent in the last hours with the following update:
Third, the US military has been embroiled in an unprecedented political conflict. According to the New York Times, Democratic House Speaker Nancy Pelosi asked Chief of Staff General Marley Miley to restrict the president's access to the nuclear arsenal, but he refused, as it would be a purely military coup.
The representative of the American Military leadership, David Butler confirmed that "the phone call was made and there was information about the nuclear control procedures".
To add that 70% of the military support Trump, but one can not imagine the involvement of the US armed forces in the internal political conflict, even if it has gone beyond what could be assumed as "within reason."
Fourth, the airspace above Washington was recently closed. Theoretically, it closed because an air traffic controller fell ill with coronavirus. Information was then leaked about "a possible terrorist attack by Iran in retaliation for Suleimani's assassination."
How likely is that? Then there were rumors that it was closed because N. Trump moved out of the White House accompanied by USAF fighters.
That is, for the movement of the aircraft of the presidency "Air Force 1" but it does not cease as a fact to be unprecedented.
The official excuse is that they disinfect the Air Traffic Control Room for flights over 18,000 feet because of a controller who tested positive for the virus.
See the picture of air traffic on the east coast of the USA, now:
Fifth, the arrival of the National Guard in Washington in large numbers:
Military helicopters observed over many US cities. There are many helicopters, they fly at unusually low altitudes and, if the helicopters are attack helicopters, people can consider full suspension systems with weapons:
Sixth, the Federal Emergency Management Agency (FEMA) has released an UPDATE of the nuclear attack guidelines it gives to all Americans through the Ready.gov website. Among the items added by FEMA are the following:
On your way to work, find suitable hiding places to look for in the event of an explosion. Due to COVID-19, many of the places you may walk to and from work may be closed or may not work during normal hours.
Such things were brought to the attention of the Americans for the last time fifty years ago, at the very peak of the Cold War, and the fact that this is now remembered again is very surprising to everyone.
Seventh,since Sunday, January 10, the Boeing E-4B is constantly in the air – one of the so-called "doomsday aircraft", that is, an air command post:
In normal times, any of these messages taken separately would have caused a serious panic among American conspiracy theorists, since, apart from periodic flights of "doomsday planes," nothing of the above has ever happened. And now it turns out, as it were, seven inexplicable sensational news in 24 hours.
This allows one to think that in the United States either some not very good things are being prepared, or these things are in full swing. That is, we can talk either about some grandiose false flag or even a possible world war.