E.T., the Flood and the Giants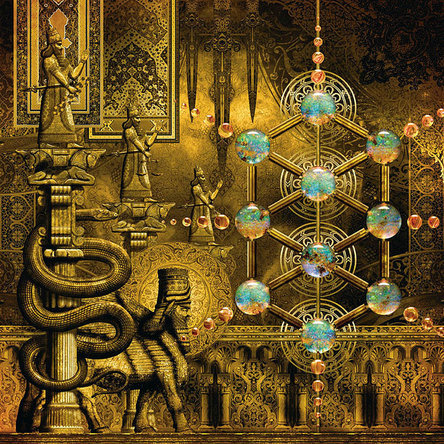 by Leonard Farra
In a previous blog, I drew attention to 'The Flood' because legend says that this happened when Earth people had their last contact with the civilizing beings who they called the gods. There are hundreds of legends about a great flood. Some scholars believe they relate to the end of the Ice Age and that this story has been passed on over the past 10,000 years. But there is something wrong with this theory. Melting ice might cause water levels to rise but the Early Middle Eastern legends say that the Flood was caused by several days of continuous, torrential, rain.
Robert Ballard, renowned for the discovery of the R.M.S. Titanic and the German battleship Bismark, and one of the world's most famous deep-sea explorers, was involved in underwater  research in the Black Sea seeking evidence to support a theory that this sea was inundated by a catastrophic flood,  around 7,500 years ago and which was thought to be the biblical flood.
There may have been flooding in that region, at that time, but the Middle Eastern deluge legends can be traced back to the Ancient Sumerians whose  writings, and archaeological evidence, suggest that this catastrophe was caused by the Annunaki, who many believe to be extra-terrestrials, around 5,000 years ago.
People, in various parts of the Early World, had traditions of a series of past eras – The Legend of the World Ages. It was popular among the Aztecs, Maya, Greeks, Picts, and people in India, and it's also alluded to in Plato's story of Atlantis.
| | |
| --- | --- |
| | The number of past ages varies, in different cultures, but the story is basically the same. As each age evolved, men became evil and so a god, or the gods, came to Earth and destroyed them with water or fire.The world was then re-populated by the survivors. After helping them start the new age, the gods returned to the heavens and were not seen again. The present age, according to the Mayan and Hindu calendars, began within a few years of each other, around 5,100 years ago, after the destruction of the previous era, and the indications are that this tradition was based upon something which actually happened. The climate, at that time, went haywire and there was  heavy rainfall. Sea levels rose in several places and a massive eruption took place in the Atlantic. Many people, around the world, were also on the move. Hundreds of villages were established and some existing villages expanded into towns. Pyramid building civilisations suddenly arose in the Old and New Worlds and some people, such as the Egyptians and Sumerians, were more advanced than people in later generations. Many people associated The Flood with the Pleiades with which the civilisers of man were frequently linked. Various versions of the star-god religion sprang up around the world and, regardless of whether among early civilisations, or primitive people, they all associated the serpent with the gods. These star-god religions continued for thousands of years until they were suppressed by the Church as pagan. Some of the early traditions were still popular in recent times and they became intermingled with new beliefs. |
There was a thread running through many of the sky-god religions, legends and customs, and its been passed on, over the years, until the present. In my book, The Pleiades Legacy (The Old World), I have shown how its influenced the titles of famous films, books, and songs and the names of many commercial products.
There is also another intriguing aspect to this story for the Bible says that there was a race of giants in the pre-deluge era. ( Gen.6.4)
This is also alluded to in an allegorical Jewish legend which tells how a giant called Og asked for permission to enter the Ark.  Stories about giants were popular in many parts of the Early World and the remains of remarkably tall people have also been discovered. In 1190, at Glastonbury Abbey in Somerset, England, monks uncovered a stone slab on which they found a Latin inscription about the burial of king Arthur. After digging down 16 feet, they discovered a huge wooden tree coffin which contained the remains of an 8 foot tall man and a woman. Anthony Roberts says that there is no evidence to confirm that the man was Arthur who was never said to have been a giant. This method of burial, he adds, dates back 5,000 years near the era of British giants. The May 1947 edition the National Geographic magazine reported another fascinating discovery, in the island of  Lundy, in the Bristol Channel off the coast of Devon. Excavations above Lundy's western shore uncovered a massive crypt, built with huge blocks of granite, and inside it were two huge stone coffins. In one of them there was a skeleton of a man 8ft 2 in. tall and in the other, a 7 ft 8 in. tall woman. Discoveries of the remains of giant people have also been reported in Scotland, North Africa, and North America and some of these people were not just above average height. Austrian researcher, Klaus Dona is renowned for his collection of artefacts and of reports of remains of giant people in different countries. In an interview with Regina Meredith, on Edge Media, Klaus told of the discovery, in Ecuador, of dislocated bones of a person who was an incredible 7.6 m tall.
There have been reports of the remains of giants in Utah, in the U.S., and legends of a 'pre-deluge race of giants' among the primitive native Shuara people in Brazil. One famous megalithic site, associated with a post deluge race of giants, is Ba'albek in the Lebanon. Although the Romans had temples there, an earlier people built megalithic structures, at the site, possibly thousands of years earlier.
Ba'albek's Trilithon is comprised of three blocks of hewn stone each weighing 750 tons but even more amazing is another block of hewn stone estimated to weigh at least 1000 tons. Nobody knows how these stones were moved. Could it be that some of the early people had a form of anti-gravity equipment?
Klaus Dona, and other alternative researchers, have also investigated the remains of the people known as the 'cone heads' whose bizarre shaped skulls have been found in the Andes and Russia. The Maya, and others, also altered the shape of their children's heads from birth. Ignatius Donnelly, for example, says that, in early days, this custom was practised amongst Basques, Caledonians, Scandinavians and Anglo-Saxons. People in Normandy ,he adds, were still flattening the heads of their children in the earlier part of the 17th century. When Professor Baudouin was examining some ancient engravings, on a rock surface in an estuary in Brittany, France, in 1928, he was amazed to find a drawing of a bearded man, with a sloping forehead, inside a disc. Could it be that drawing represented a god in his 'home' and that many early people were copying the appearance of the 'sky-people'?
Over recent years, amazing discoveries have been made of early human activity, or settlements, now under the sea, off the coasts of India and Japan, the Caribbean Sea and the Dogger Bank north-east of Britain. Lost civilisations have been found on coasts in South America and other intriguing discoveries are being made at the Ness of Brodger, in the Orkneys, and at the 12,000 year old Gobekli Tepe site in Turkey. Klaus Dona has an amazing collection of unexplained early artefacts. He also tells of a metal cup, found embedded in coal, sixty-five million years old, and of human footprints, found in rock, at the time of the dinosaurs.
The huge stone structures, known as dolmens, are another mystery. They consist of a huge stone slab supported by several uprights and they were constructed by different people, at various times, in widely separated parts of the world. It seems likely that the custom of building them was spread by contact  and  it's interesting to note that Professor Homet has compared the ones he saw in Brazil with others in North Africa. All these mysteries, legends, and evidence of giants, are indications that the early history of man was very different from what we have been led to believe. Furthermore, on 7 September, 2012, it was announced, in England, that the Queen's astronomer, Lord Martin Rees, president of the Royal Society, had stated that ' Alien life beyond our solar system could be discovered within the next 40 years'. However, there is no need to wait so long because the worldwide Pleiades linked legends, and religions, suggest that there was an E.T. visit to this planet 5,000 years ago and that these beings were also here earlier when they helped to civilise man.
Bibliography
Actual Archaeology Magazine- Summer 2012 (Gobekli Tepe)
BBC documentary: (Orkneys) A History of Ancient Britain.
Colonel.A Braghine. The Shadow of Atlantis.
Klaus Dona. The Klaus Dona Chronicles.
Ignatius Donnelly. Atlantis ,the Antediluvian World.
Paul Dunbavin. Atlantis of the West.
Leonard Farra. The Pleiades Legacy. (The Old World)
Thor Heyerdahl. Early Man and the Ocean.
Professor Marcel Homet. Sons of the Sun.
Roger Joussaume. Dolmens for the Dead.
Samuel Noah Kramer. The Sumerians, Their History,Culture,and Character.
Donald.A.Mackenzie .Myths of Pre-Columbian America.
National Geographic Magazine .May 1947
Pictish Chronicles.
Plato's Timeaus and Critias.
Reader's Digest. The World's Last Mysteries
Anthony Roberts. Sowers of Thunder.
Edmond Sollberger. The Babylonian Legend of The Flood
The Bible.
Harold Wilkins. Mysteries of Ancient South America.
Copyright 2012 Leonard Farra
Related Links
---
PS About Giants
Editor's Note
Modern Giants
Gigantism, also known as giantism, is a condition characterized by excessive growth and height significantly above average. In humans, this condition is caused by over-production of growth hormone in childhood before the long bone epiphyses closes resulting in persons between 7 feet (2.13 m) and 9 feet (2.74 m) in height.
Robert Wadlow, the tallest man known to have lived (2.72 m (8 ft 11 in)) with his father, Harold Wadlow (1.82 m (5 ft 11 1/2 in)). Source: Wikipedia
Stories and Legends
A. Present day modern man which averages about 6-feet tall + or – several inches or more.
B. 15-foot human skeleton found in southeast Turkey in late 1950′s in the Euphrates valley during road construction. Many tombs containing giants were uncovered here.
C. Maximinus Thrax Ceaser of Rome 235-238 A.D. This was an 8′ 6″ skeleton.
D. Goliath was about 9 feet + or – a few inches. I Samuel 17:4 late 11th century.
E. King Og spoken of in Deuteronomy 3:11 whose iron bedstead was approximately 14-feet by 6-feet wide. King Og was at least 12-feet tall, yet some claim up to 18.
F. A 19'6″ human skeleton found in 1577 A.D. under an overturned oak tree in the Canton of Lucerne.
G. 23-foot tall skeleton found in 1456 A.D. beside a river in Valence, France.
H. A 25′ 6 " skeleton found in 1613 A.D. near the castle of Chaumont in France. This was claimed to be a nearly complete find.
I. Almost beyond comprehension or believability was the find of the two separate 36-foot human remains uncovered by Carthaginians somewhere between 200-600 B.C.
Subject Related Links:
There was time when these Giants ruled the Earth
Gigantism from the geological past (Apatosaurus, better known under its old name Brontosaurus).
Aliens blamed for spate of cow mutilations in Argentina after 'strange lights' seen in sky
© Express, UK
Sean Martin
Express, UK
Local farmers in Santa Fe, north-eastern Argentina, have seen seven cows killed and mutilated with some believing extraterrestrials are killing the bovine animals.
Witnesses claim the cows look as if they were attacked with lasers, while strange markings were also found on their tongues and genitals.
Farmers in the region are blaming aliens or the mythical chupacabra – a myth from South America which supposedly feeds on animals' blood.
Norberto Bieri, owner of one of the seven cows, told local media: "They did not have tongues or flesh around the jaw, but they did not take any animals away or remove their bones.
"It seems as though the clean incisions were done with a laser as there is no trace of a knife being used. The cows did not have signs of blood and nothing had appeared to eat them.
"Some people say chupacabra or aliens did it. Others believe it was rodents.
"The truth is, the cows are dead and there are no answers as to why."
Mr Bieri added that there had been other recent cases of mutilated animals.
Samples were sent to the lab to be analysed and results indicated the cattle had not been shot or poisoned, adding more mystery to the case.
However, experts offered their, more logical, opinion.
A rat-like animal called hocicudo is endemic to South America and some believe they are responsible.
The day that the Aliens attacked Tuscany, in Italy
During the autumn of 1954 throughout western Europe several surprising events occurred of encounters with strange flying objects (UFOs) and encounters with extraterrestrial beings, according to the sources of the testimonies and victims that relate their experiences, most were peasants and villagers. Let's talk about a case that happened in a small town in Tuscany, Italy.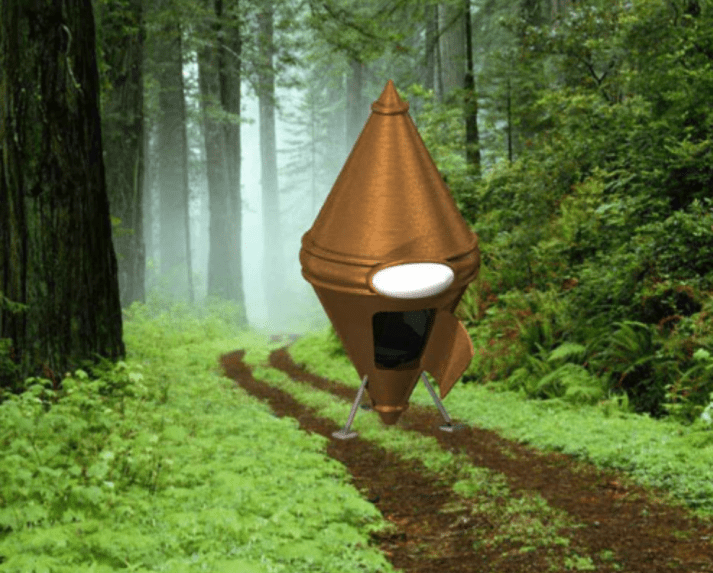 Rosa Lotti Dainelli was a forty-year-old peasant, mother of four children, owner of a farm called "La Collina" in the locality Cennina7 (a small town near Biicine, in the province of Arezzo, Italy).
Monday, November 1, 1954. That morning Rosa was going to go as usual to the church in her town where she used to go, that day she had got up very early at half past six in the morning as the feast of all was celebrated Saints and had several important things to do. Rosa that day decided to release a new dress that she had kept for the occasion and some new shoes.
He left his house with a large bouquet of flowers that he had taken the day before with the intention of going to church after going to the cemetery to visit his deceased relatives as usual on that day. He took a small path that would take her first to the place where he was going. Halfway through he realized that there was a lot of humidity at night because of the abundant morning dew, he stopped to take off his shoes so they would not get wet holding them with his left hand since in the other hand he was carrying the bouquet of flowers and he continued the path barefoot on the path.
Rosa went somewhat distracted looking at the flowers she was carrying and went through a small forest, when she suddenly stopped and was surprised to see a strange device parked on the ground by the side of the road.
Rosa for a few seconds remained motionless and not knowing how to act but minutes later decided to continue moving slowly down the path of the forest. The farmer, without being able to look away from the apparatus, was curiously observing this strange object as she continued to walk, an object which has the shape of two cones, was of a brilliant brown metallic color with golden reflections.
Afraid of this, she decided to approach very slowly to observe more details of that machine. Approached about 5 meters away from the device, Rosa from there could already appreciate the dimensions of that object, which had a height of more than 2.5 meters by almost 2 meters in diameter and a little further down there was a small door which was totally open.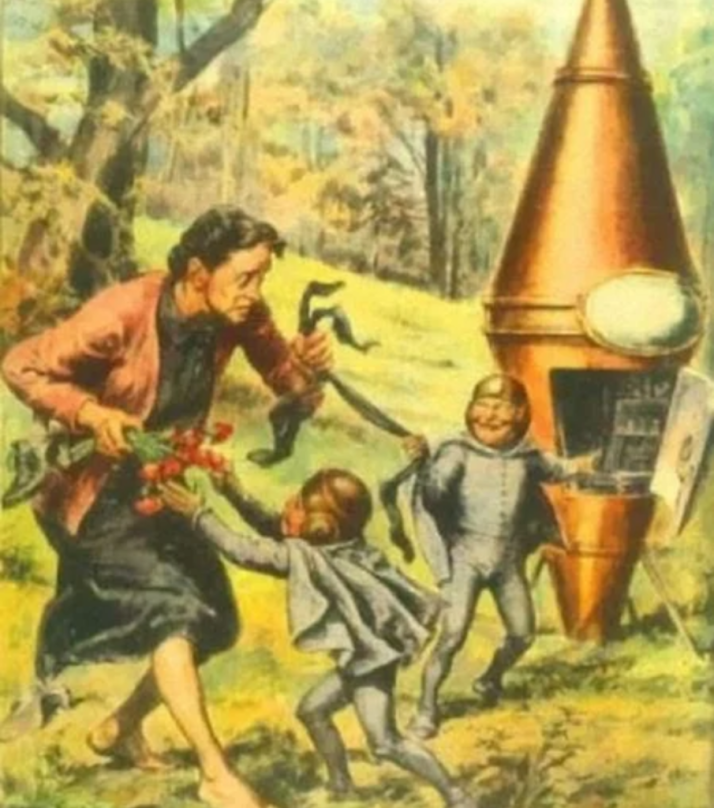 Curiosity overcame him at that moment, making him approach the opening, where he could see two small armchairs facing what looked like a very illuminated board. A kind of broad band surrounded the junction of the cones and above this band were observed several small windows similar to blinking lights similar to "portholes". Suddenly Rosa heard a noise among the branches and in the distance, a few meters away, she saw two little beings appear among the bushes, which caused the woman to be petrified by such an apparition.
They were beings that seemed very smiling, gesticulating, without giving any sign of being a threat to her. In fact it seemed as if they were trying to make themselves understood and wanted to start a conversation with her, they had small and very dark eyes (according to Rosa), they were short (they would not be more than one meter tall), they looked very Similar to humans, their faces were almost perfect, although their trail was rather aged by the wrinkled skin.
The beings wore a bluish-gray one-piece suit with a cape on their backs and over their heads they wore a kind of helmet. They approached her slowly with a funny and friendly face speaking loud and sharp in a strange language. Rosa at that moment remained motionless, so the beings took the opportunity to jump on him and snatch the bouquet and his shoes. At that moment, Rosa proved that despite the size, these beings had great strength.
She tried to recover her belongings, but the one who was closest to her insisted on taking everything she had in her hands. Then Rosa already panicked for fear of being harmed and ran to the trees, hiding as she could in the forest.
When he left, he saw how these creatures stayed in custody and with great curiosity inspected the bouquet of flowers, took some objects that had been left on the ground and then approached the ship, deposited everything inside and then returned to the place and began to search the surroundings are supposed to be looking for Rosa who already died of fear, continued crawling among the grass and thus managed to get away more than 50 m. Once refugee, from that place he observed how those beings, climbed the small ship minutes later and closed the door of the ship. Soon after, with a great sonic vibration and releasing a lot of smoke and flames, that device began to rise and in an instant disappeared into the sky ..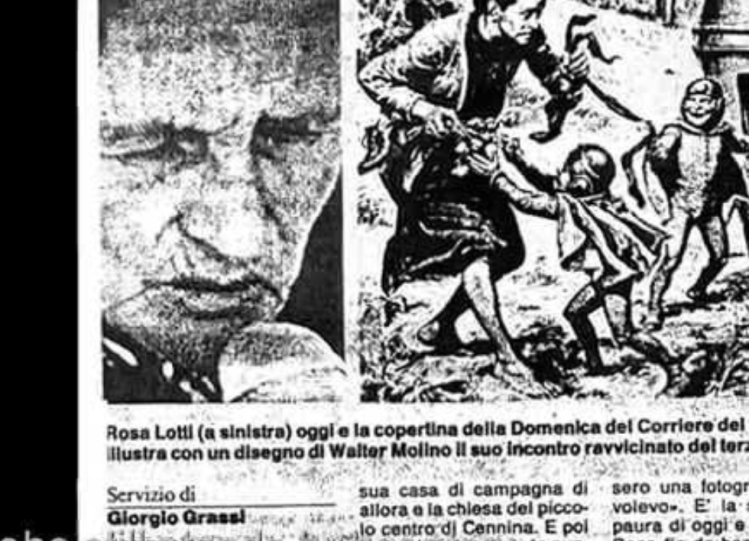 Life on Enceladus? complex organic molecules on Saturn's satellite?
From stories about the inhabitants of the Moon to the costly research programs set up by space agencies, identifying the presence of life on another heavenly body seems to be an endless concern for mankind. As the margins of the known Universe are still moving away from the Earth, the possibility of discovering living beings on another planet is increasing even though we have no certainty, but only hope and probability.
For the moment, we are grateful for these probabilities, awaiting the day that it will undoubtedly confirm that we and our planet do not represent the only life-assembling complex of this huge universe.
But to host life, a heavenly body must give it certain conditions. (Here, it seems that we still need to expand our ideas a little, because we tend to believe that any living thing on another planet must be made up just like the living things on Earth, not necessarily like them, but be the same at the molecular level.
If one of the great scientific discoveries of recent years – bacteria capable of using arsenic instead of phosphorus – is confirmed – that means that our perspective on what is living must change. And then, it is possible that some planets with attributes that today seem inappropriate to become more interesting in the future in the light of our changed concepts.)
But, by the way, all people, at all times, think about the ideas of their time, so let us also thank ourselves to the contemporary ideas regarding what life means and the conditions that a planet must fulfill for that the miracle of life should appear there and perpetuate.
Extraterrestrial life could develop into Enceladus's hidden oceans
The first observations of Saturn's satellite were made in 2005 when hydrothermal jets were detected for the first time. Now, there may be the answer that raises the chances of alien life.
"From where Enceladus has the energy to support the phenomenon has always been a mystery to us,"said astrobiologist Gael Choblet of Nantes University in France.
"I have now considered with greater detail how the structure and composition of the solid core can play a key role in generating the necessary energy,"he added.
It is estimated that the ice thickness is 25 kilometers, but only one kilometer around the southern polar region, where these hydrothermal phenomena occur.
The small pieces of minerals detected in jets suggest that salts and silica dust are formed by the interaction of water that can reach up to 90 degrees Celsius with the rocks of the Enceladus satellite. For this interaction to take place, there must be space in the core for water to coexist, so the core must be porous.
"Whatever the mineralogical composition of the core, it must contain water," Choblet explained, "maybe 20-30% water."
In the new simulations, the team found that the tides generated by the orbit around Saturn can heat the water inside Enceladus due to the frictional force produced as the liquid circulates through rock fragments.
When the water rises in temperature (reaching up to 90 degrees in the orange sections in the image below), it rises through the porous core through the ocean to the surface in the form of jets.
Previous studies state that this heat would have been from radioactive material, but if that was the case, the process would have provided the heat needed to emerge the jets for several million years, so somehow the radioactive material would have appeared recently on Enceladus.
The new theory offers a more plausible explanation, with a phenomenon that takes place over a longer period.
What's most interesting is that the warm water, the long time and the chemical composition found on Enceladus are key elements in the emergence of life.
Thus, this study can be the basis for the search for extraterrestrial life.
Scientists have found evidence of complex organic molecules on Saturn's satellite
Using mass spectrometry data collected by NASA's Cassini probe, scientists have found that large organic carbon molecules are ejected through the cracks on the frozen surface of Enceladus, one of the many natural satellites of the giant gas giant, Saturn.
Researchers at the Southwest Research Institute, who discovered the presence of these molecules, believe that the chemical reactions between the solid core of the satellite and the warm water in the ocean under ice are responsible for these complex compounds, Phys.
"ONCE AGAIN, WE ARE AMAZED BY ENCELADUS. PREVIOUSLY, WE IDENTIFIED ONLY THE SIMPLEST ORGANIC MOLECULES CONTAINING A FEW CARBON ATOMS, BUT EVEN THOSE WERE VERY INTERESTING, "SAID CHRISTOPHER GLEIN, A SCHOLAR AND CO-AUTHOR OF THE WORK RECENTLY PUBLISHED IN NATURE.

"NOW WE HAVE FOUND ORGANIC MOLECULES WITH MASSES OF OVER 200 ATOMIC MASS UNITS. THESE ARE TEN TIMES HEAVIER THAN METHANE. WITH COMPLEX MOLECULES EMANATING FROM THE LIQUID WATER OF THE OCEAN, THIS SATELLITE IS THE ONLY BODY BESIDES THE EARTH THAT SIMULTANEOUSLY MEETS ALL THE NECESSITIES OF LIFE AS WE KNOW IT. "

"EVEN AFTER ITS END, CASSINI CONTINUES TO TEACH US ABOUT ENCELADUS'S POTENTIAL IN ASTROBIOLOGY," GLEIN ADDED.
During the flight, near Enceladus, on October 28, 2015, with the help of the INMS (Neutral Mass Spectrometer) instrument, molecular hydrogen could be detected when the ship passed through a jet.
Previous studies have already shown that the satellite has an ocean under the ice layer and above the solid core. The molecular hydrogen jet is probably formed by the geochemical reactions between water and rocks in hydrothermal environments.
"HYDROGEN PROVIDES A SOURCE OF CHEMICAL ENERGY THAT SUPPORTS MICROBES LIVING IN THE EARTH'S OCEANS NEAR HYDROTHERMAL SPRINGS," SAID HUNTER WAITE, THE SCIENTIST WHO HEADS THE TEAM AT INMS AND CO-AUTHOR OF THE NEW STUDY. "ONCE YOU HAVE IDENTIFIED A POTENTIAL SOURCE OF FOOD FOR MICROBES, THE NEXT QUESTION IS ABOUT THE NATURE OF COMPLEX ORGANIC COMPOUNDS IN THE OCEAN. THIS WORK IS THE FIRST STEP IN THAT UNDERSTANDING OF THE COMPLEXITY OF ORGANIC CHEMISTRY BEYOND OUR EXPECTATIONS. "

"ALSO, THE FINDINGS IN THIS STUDY HAVE IMPORTANT SIGNIFICANCE FOR EXPLORATIONS OF THE NEXT GENERATION," GLEIN ADDED. "A FUTURE SHIP CAN FLY THROUGH THE JET TO ANALYZE THESE COMPLEX ORGANIC MOLECULES USING A HIGH-RESOLUTION MASS SPECTROMETER TO HELP US DETERMINE EXACTLY HOW TO FORM THEM."
Year after year, benefiting from advances in exploration technology, astronomers discover more planets that seem to be "good for life." Let us understand: we do not necessarily speak of "good for us", that is, good to live on, but some that offer similar conditions – identical – to those on Earth, conditions that could allow them to live there beings, adapted to those conditions.
And on Earth there are many places where people do not live, but they live enough life forms, some with a very original metabolism. And some creatures on the Earth can withstand almost unimaginable harsh conditions.
If experts will persuade those who decide the money destination to provide funds for the preparation of such a mission, Enceladus could become the next star on alien life searches.
He deserves it, say "his admirers", because he has a lot to offer – he has qualities that can feed hope much more than the planet Mars, the one that "consumes" currently the funds for the research of the profile.
Well, what can I say? Let's be healthy to take the time when the world explodes the news that the space mission to Enceladus has found signs of biological activity there, undeniable evidence that there is what we have been looking for decades – life-forms living on another heavenly body from our solar system.
References: