Dwayne 'The Rock' Johnson Visits Mauna Kea Protests to Lend Support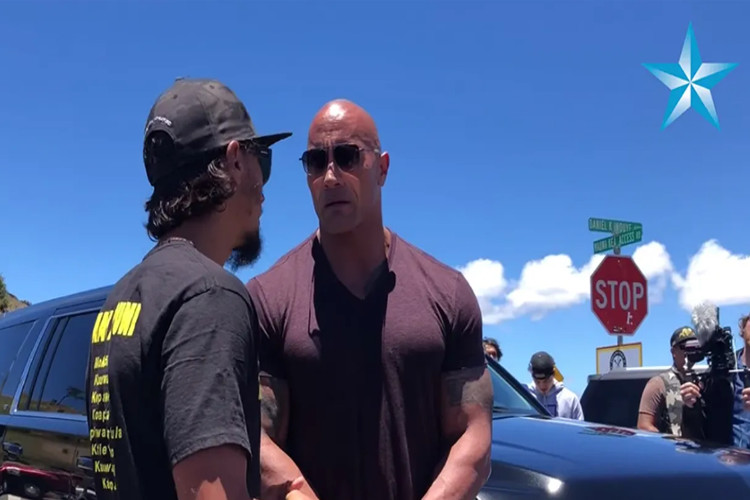 Olivia Rosane, EcoWatch
Waking Times
Native Hawaiians may be fighting to protect Mauna Kea from a giant telescope, but now they have a different kind of star power on their side. Dwayne "The Rock" Johnson, one of the world's highest-grossing actors, visited the protesters Wednesday to lend support, Hawaii News Now reported.
Johnson's visit occurred on the 10th day of protests as Native Hawaiians seek to block construction of a $1.4 billion, 18-story Thirty Meter Telescope (TMT) on the summit of Hawaii's highest mountain, which they consider sacred. Johnson, who is part Samoan, attended high school on Oahu, HuffPost reported.
Asteroid Will Make Close Fly by of Earth on Friday the 13th
NASA has been monitoring an asteroid which maintains an orbit around various bodies in the solar system and consistently passes through Earth's orbit with the sun. 13 near-Earth objects in total are expected to fly past Earth in December of this year.
Earth is set to have a close encounter with an enormous asteroid which is set to fly nearby Earth on Friday at a speed of almost 18,000 miles an hour (more than 28,000 km/h), according to NASA.
The upcoming pass-by is estimated to happen on 8:25 am on 13 December, the unlucky Friday the 13th. The asteroid's orbit diagram indicates that the near-Earth approach will follow the rock's intersection with Earth's orbit.
According to the space agency's Center for Near-Earth Object Studies (CNEOS), the asteroid has an Earth-crossing orbit with the sun and will not approach from a diagonal or perpendicular direction and instead will flyby perpendicular to earth.
It is expected to pass by earth at a shockingly close 0.03033 astronomical units, around 1.9 million miles (more than 3mn km) away.
NASA has dubbed the asteroid 2019 XO1 and estimate that it is around 243-feet wide, about the width of a Boeing 747 plane.
According to CNEOS, 2019 XO1 is classified as an Aten asteroid, meaning that its orbit circulates around a number of celestial bodies in the solar system including the Sun, Venus, Mercury, and Earth.
The asteroid has a tendency to intersect its orbit with Earth's, typically when it is furthest away from the sun.
3 December marked the first time 2019 XO1 was identified in its frequent encroachment on Earth. It also comes close to Mercury and Venus but, unlike its proximity with Earth, it does not cross the paths of the two other planets.
The body first came near Earth on 17 November 2013, missing the planet by 0.09488 astronomical units, around 8.8 million miles.
Following its passing on Friday the 13th, the asteroid will not come back from Earth's outcrop of the solar system until December 22, 2022, where it will creep as close as 0.09534 astronomical units, up to 8.9 million miles (more than 14Mn km) away.
Sputniknews
Image credit: © CCO
Los Angeles and Chicago Are Readying to Erase 68,000 Nonviolent Marijuana Convictions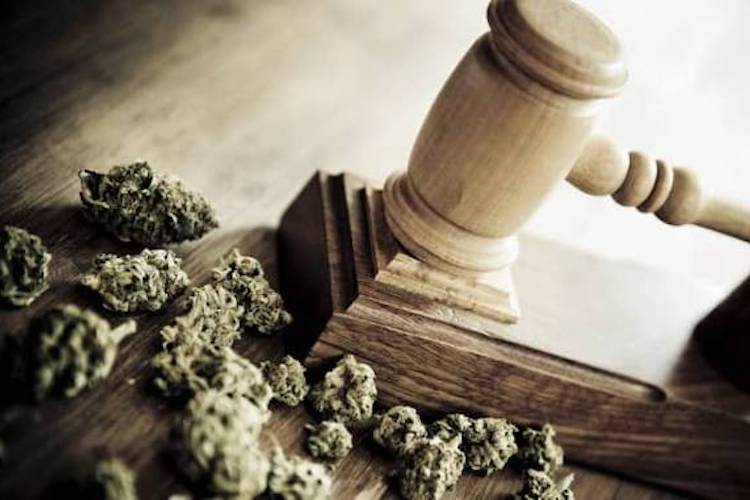 Phillip Schneider, Staff Writer
Waking Times
The cities of Los Angeles and Chicago are taking a big step toward ending the damage caused from the war on drugs by getting ready to expunge nearly 70,000 non-violent marijuana convictions from citizen's criminal records.
Kim Foxx, Cook County's State Attorney in Chicago, is preparing to eliminate misdemeanor convictions of close to 18,000 residents which she argues will help mostly racial minorities get back into the housing and job markets, whereas having these cannabis crimes on their record sets up a barrier between them and these life essentials.
Greenland is losing ice seven times faster than expected
Greenland is ceasing to be that vast white territory because it is losing ice at a speed seven times faster than in 1990.
The fatal scenario goes according to the context of global warming of Intergovernmental Panel on Climate Change (IPCC), which would expose 400 million people to coastal flooding in the year 2100.
A joint work of 96 scientists from 50 international organizations has generated the most detailed image so far of the ice loss from Greenland.
The team called Ice Sheet Mass Balance Inter-comparison Exercise (IMBIE) used 26 surveys to calculate changes in the Greenland ice sheet mass between 1992 and 2018.
The worst case scenario
The research results show that Greenland has lost so far 3.8 billion tons of ice, since 1992. This thaw is enough to raise the sea level by 10.6 millimeters.
The figures are alarming as they show a seven-fold increase in ice loss in just three decades.
In 2013, the IPCC predicted that worldwide sea level would rise 60 centimeters by 2100, leaving 360 million people at risk due to coastal flooding. However, the new study shows that the ice loss is increasing faster than expected, which would generate an increase of even 7 centimeters more at sea level.
Andrew Shepherd in the University of Leeds, lead author of the research, he said in a statement:
As a general rule, for every one-centimeter increase in global sea level, another six million people are exposed to coastal flooding across the planet.

According to current trends, the melting of ice in Greenland will cause 100 million people to flood each year at the end of the century, which adds up to 400 million in total due to all the sea level rise. These are not unlikely events or small impacts; they are happening and will be devastating for coastal communities. "
Caused by warming
The climate models regionals used by the team of researchers showed that half of the ice loss was due to rising air temperatures. The other half was caused by the rising ocean temperature.
The doctor. Erik Ivins of the Jet Propulsion Laboratory NASA and lead author of the study said in a statement:
Polar ice satellite observations are essential to monitor and predict how the climate change could affect ice losses and sea level rise. While computer simulation allows us to make projections from climate change scenarios, satellite measurements provide irrefutable evidence. "
The team expects to continue monitoring the ice reduction in Greenland to determine the possible sea surge each year.
The research findings have been published in the journal. Nature.
Source: Leeds University / Phys.org