The Bulletin of Atomic Scientists has set its symbolic Doomsday Clock for 2020 to 100 seconds from midnight, in its assessment of how close humanity is to its end.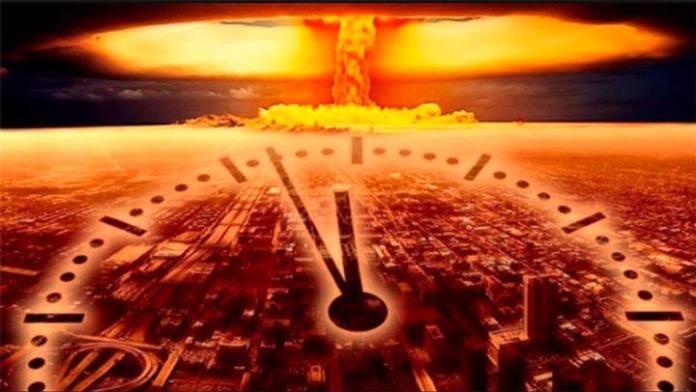 This is the closest the clock has been to its end since its creation in 1947, exceeding the 2-minute milestone until midnight in the past two years, which had only been reached in 1953, when the United States and the Soviet Union tested hydrogen bombs.
For this year, the Bulletin states that humanity continues to face two simultaneous existential dangers: nuclear war and climate change, which are exacerbated by a multiplier of threats, a cyber information war, which undermines society's responsiveness
In the nuclear field, the report notes that country leaders concluded or undermined several important arms control treaties and negotiations last year, creating an enabling environment for a renewed nuclear arms race, proliferation of nuclear weapons and lowering barriers to nuclear war.
Political conflicts related to nuclear programs in Iran and North Korea remain unsolved and, in any case, worsen. Cooperation between the United States and Russia in arms control and disarmament is almost non-existent.
Before the current 'time', the closest thing to midnight was 2 minutes, in 1953, in 2018 and 2019.
On the other hand, it is recognized that public awareness of the climate crisis has grown throughout 2019, largely due to mass protests from young people around the world.
Scientists warn:
"Anyway," they warn, "government action on climate change is still far from meeting the challenge in question. At the UN climate meetings last year, national delegates delivered excellent speeches, but presented few concrete plans to further limit carbon dioxide emissions that are altering Earth's climate.

This limited political response came during a year when the effects of man-made climate change manifested in one of the warmest years recorded, extensive forest fires and the faster-than-expected melting of glacial ice.