Documentary Tracks Down Wisconsin Werewolf Legend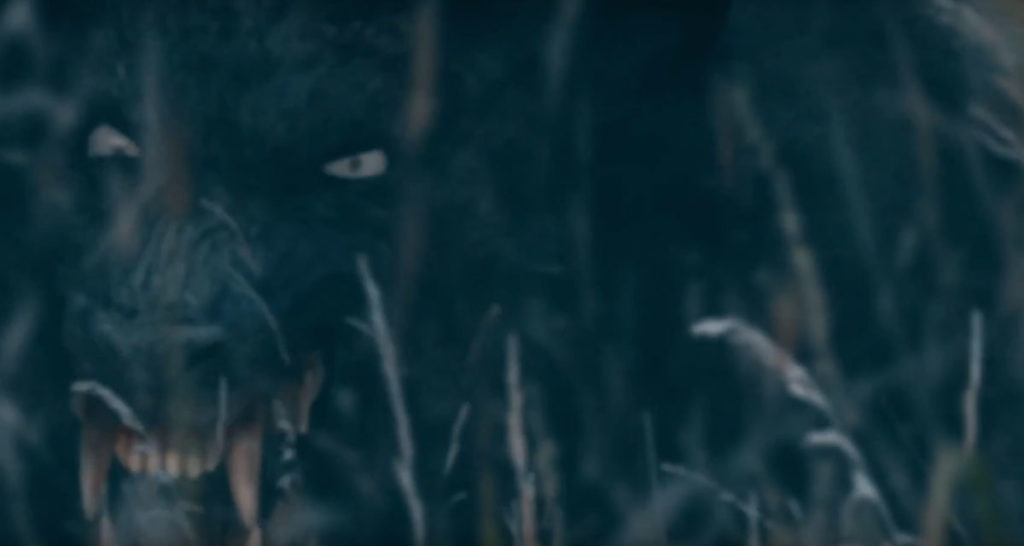 The latest documentary from Seth Breedlove and Small Town Monsters tracks down one of Wisconsin's strangest legends, the beast of Bray Road.
Small Town Monsters has produced a series of fantastic documentaries about some of the strangest backroads legends and lore from around the country. But, as a native of the great weird state of Wisconsin, I am the most excited about their latest project: The Bray Road Beast.
A clip from the film was released earlier this week of an eyewitness discussing the possible occult origins of the Beast of Bray Road, but now we have a full-length trailer exploring the phenomena of werewolf sightings in Wisconsin and around the country.
About The Bray Road Beast
"In 1989 a country road outside of the Wisconsin town of Elkhorn became the center of a media frenzy unlike anything the world had ever seen," Small Town Monsters writes. "'People were seeing, what looked to them, like a werewolf…' said Linda Godfrey the newspaper reporter who brought the story to light in a local publication called 'The Week'. In fact, many people -locals and out-of-towners alike- had sightings and encounters with the creature that came to be known as The Beast of Bray Road. Many of these sightings were largely ignored or under-reported… that is, until October 5th when the new documentary film, The Bray Road Beast will unlock decades of history relating to 'werewolf' sightings around the US.
"The film explores not only the infamous Elkhorn creature sightings but also centuries of Werewolf legends and myths from across the globe. From the predominant theory that witnesses merely saw an undiscovered species of large wolves to more bizarre aspects of the phenomena, no stone is left unturned in this 66 minute film, shot on location in and around Wisconsin. The seventh film from award-winning filmmaker, Seth Breedlove, arrives on streaming platforms and DVD."
The film, directed by Seth Breedlove and narrated by Lyle Blackburn, hits streaming platforms and DVD on October 5th. There will be a special sneak-preview screening of The Bray Road Beast at HorrorHound Indianapolis on Saturday, August 25th, and a Wisconsin premier at this year's Milwaukee Paranormal Conference.
Visit smalltownmonsters.com for more information.
Unidentified humanoid creature seen near Mount Vernon, Virginia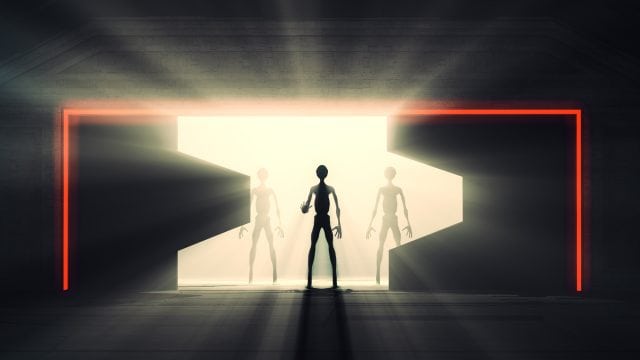 © mysteriousuniverse.org
A strange, unidentified humanoid creature has been spotted near Mount Vernon just outside of the nation's capital. Has one of Washington D.C.'s reptilian swamp creatures crawled out of her office for a bit of sightseeing during the Congressional summer recess? The sighting reportedly occurred a "couple miles" north of Mount Vernon. Despite its name, Mount Vernon is not a mountain; it is the former plantation home of George Washington situated on the Potomac River. Today Mount Vernon is an independently owned historical attraction.
The remains of George and Martha Washington are interred at the site – as do the remains of their slaves.
On July 31, a motorist driving near Mount Vernon spotted what appeared to be a deer by the side of the road – until it stood up and ran across the road. MUFON Ohio investigator Ron McGlone received a report of the sighting this week, which has been published by the Mount Vernon News. The witness is described as credible and requested to remain anonymous. Whoever they are, the eyewitness says the creature ran out of a cornfield and across the highway "at a tremendous rate of speed," crossing the highway in only a few steps.
According to the witness, the creature appeared to stand 7 to 8 feet all, hairless with light brown skin, and possessing a "tall slender body, arms and legs in small diameter, hands and feet looked oversized for its body proportion, small neck with oval elongated head." The witness also said the humanoid figure had large, black oval-shaped eyes similar to everyone's favorite grey aliens.
You can read the rest of the article at Mysterious Universe.
Canadian tourist spots Nessie hours before schoolgirl takes 'best Loch Ness Monster picture for years'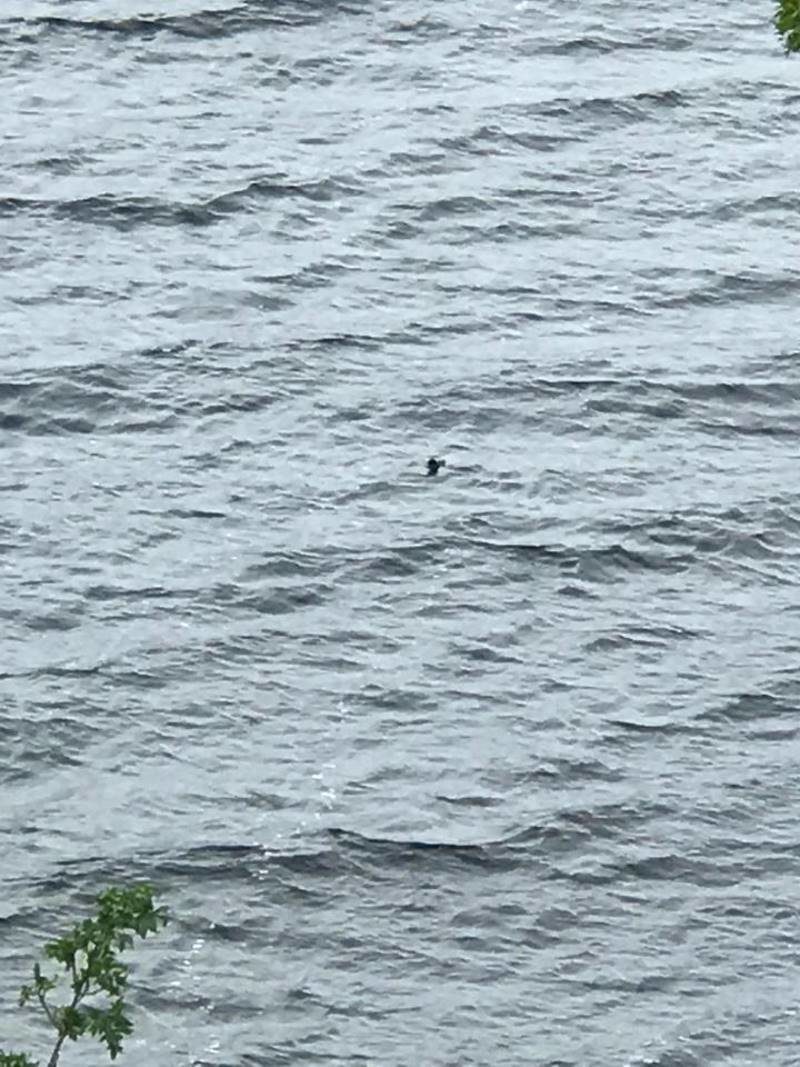 Mike Merritt
The Sun
Lynn Locke's report has now been accepted by the Official Loch Ness Monster Sightings Register – the seventh of the monster this year, which is heading for a record
A school secretary has captured Nessie on her mobile phone – just hours before a schoolgirl photographed a similar image 12 miles away.
Lynn Locke's report has now been accepted by the Official Loch Ness Monster Sightings Register – the seventh of the monster this year, which is heading for a record.
The 54-year-old elementary school secretary from Ontario in Canada was on holiday with her husband and daughter – visiting family in Glasgow – when they took a trip to the Highlands for a few days.
While at Loch Ness, Mrs Locke saw Nessie for about a minute about 50 yards offshore near Urquhart Castle, said to be a favourite haunt of the monster.
Mrs Locke captured the dark object on her iPhone.
She said: "On our last day we visited Urquhart Castle and went on a cruise on Loch Ness. While we were visiting the castle I noticed something moving in the water, with trails of bubbles leading up to it. It went under the water a couple of times and reappeared.
"It seemed strange, and of course I've heard of the story of Nessie, so I took a few pictures.
© Lynn Locke
"This was the first time we all had been to the area around Loch Ness.
"I believed in Nessie before this so I was excited when I saw something strange in the water. My family is a bit sceptical about Nessie but I think this sighting – as well as the other one the same day further south – has made them change their minds a little bit.
"I do think I saw Nessie – maybe the tail. I've seen a stick floating in the water before and that didn't look like one to me. Of course I didn't think I would see anything going to Loch Ness that day, so it was a surprise!"
Her sighting came at 9.40am last Friday week and at around 7pm a similar object was seen 12 miles away by Charlotte Robinson who took with her iPhone what experts say was the "best picture" of the Loch Ness Monster "for years."
© Charlotte Robinson
Charlotte Robinson 12, snapped this picture on her iPhone
Charlotte, 12, from Leeds in Yorkshire was staying at Loch Ness Highland Lodges at Invermoriston when Nessie popped up about 50 feet away – and on the first day of her vacation!
The creature surfaced for about a minute before re-surfacing about ten feet further away some seven minutes later – but for less than 60 seconds.
Charlotte was on holiday with parents Kat, 41, a business intelligence data analyst, and father Dave, 52, a factory worker.
Gary Campbell, keeper of the official Nessie sightings register, said: "I think it is more than a coincidence that the same unexplained but moving object has appeared near the same shore but 12 miles apart on the same day. The pictures were taken some time apart which would allow it to swim that distance.
"Interestingly, a similar sighting was reported the day before. We're waiting for verification but again, it appears that it might be the same thing. It too was at a different location so it looks like Nessie's on the move.
"We're up to a likely total of seven sightings for this year which is fantastic – it could be another record year as we're not even at the end of August yet."
Mysterious Llama-Killing Creature May Be Murdering Donkeys in Kentucky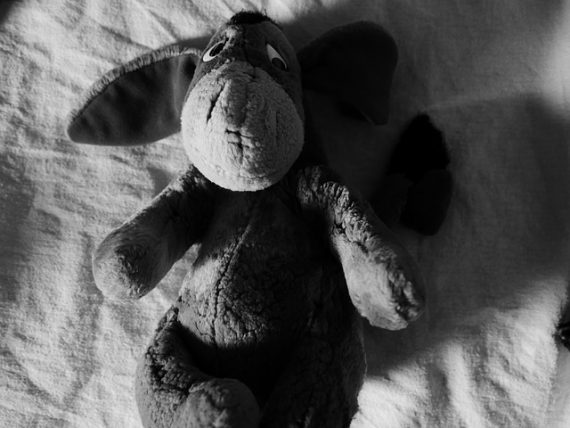 Despite the cuteness of Winnie-the-Pooh's Eeyore and the all-talk-but-no-action Doneky in Shrek, anyone who's ever been around real donkeys, whether domestic kind or the wild ass kind that gave destructive human behavior its appropriate name, knows it's unsafe to mess with them. What is jokingly referred to as "stubbornness" in cartoons and fiction is actually the species' strong sense of self-preservation resisting anything that looks like it could cause it harm. That resistance is showed in biting, kicking, fighting, struggling and anything else a donkey can do to get away. This is why the latest news of animal killings out of Kentucky is so distressing and puzzling. Just a few miles from where six llamas were found mysteriously killed last week, two donkeys were found dead under similar fiendish circumstances. Aliens unclear on the concept? Big cats? Wolves? Chupacabra? Something worse?
"Something grabbed them on the nose and then in the back. It took several animals to take them down. He wasn't taken down by one animal. There was more than one."
Nann Williamson, the distressed owner of the dead donkeys, described to local media what she found when she went to look for them on her property in Buechel, a former small town that is now a large neighborhood in Louisville. Unfortunately, this was on a Sunday morning and the animals hadn't been seen since the previous Friday, when it appears they were attacked. The advanced state of decomposition allowed investigators to determine where they were bitten but not much else, including the cause of death.
These killings sound eerily similar to the nearby (5 miles away) attacks last week at the Louisville Llama Farm near the Louisville Zoo, where five llamas were found dead with bite marks behind their ears and by their flanks and a severely-wounded sixth had to be put down. There is still no official cause for those mysterious deaths. Nor have there been any official explanations for the deaths of three horses and some big dogs in September 2018 in Monroe County on the state's southern border. In those, the horses had neck wounds that looked more like surgical cuts than bite marks and there were no signs of a struggle. In all of the cases, it appears the animals were killed but not eaten and there were few, if any signs of entry or tracks.
With nothing else to go on, the local authorities are pushing "canine attack" as the probable cause of the recent killings and are asking residents to report any coyote signs while bringing in any kinds of bait, including livestock, pets and children. Caroline Willette, an owner of the Louisville Llama Farm, thinks blaming canines is barking up the wrong tree. That's not what killed her 500-pound livestock:
"I see coyotes around here all the time. Llamas are guard animals, (they'll) mess you up."
Did whatever killed the horses in late 2018 bite off more than it could chew in 2019 by attacking the much stronger and self-preservationist Kentucky llamas and donkeys? One interesting point … none of the places where the killings occurred appeared to have surveillance cameras. Did the killer know this? Will it go back to the more docile horses? Could this be the return of the infamous Kentucky Devil Monkeys? Or has a new cryptid moved in?
The watch in Kentucky continues.
Source: Mysterious Universe