Doc Explores Stories of Large Winged Creatures in the Prairie State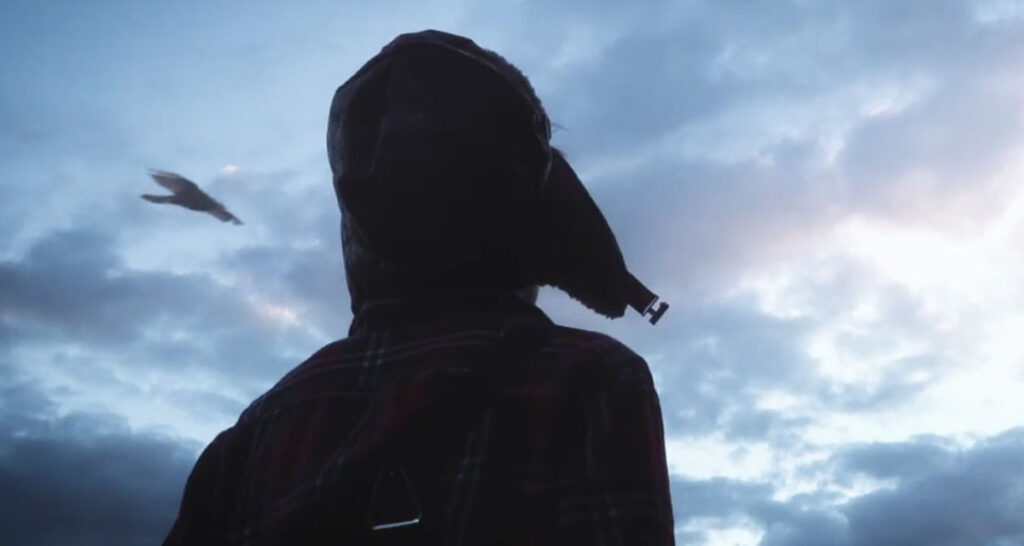 What are the large winged creatures terrorizing the skies of Illinois?
Small Town Monsters, who recently brought us The Bray Road Beast, The Mothman of Point Pleasant, and other documentaries about local legends and lore, released a trailer for their next project. Terror in the Skies, the second film in their "Mothman trilogy" (The Mothman Legacy is coming in 2020), unearths strange reports of Mothman and thunderbirds in Illinois.
"Illinois is known for its miles of prairie, and for being a state rich in history," the press release says, "but what if that rich history isn't quite what you've been told? In this new film, from award-winning production company, Small Town Monsters, and director, Seth Breedlove, explore hundreds of years of terrifying reports of encounters with massive, winged creatures around the "land of Lincoln". From Alton's man-eating Piasa Bird legends, to recent sightings in Chicago of a creature said to resemble Point Pleasant, West Virginia's infamous "Mothman", Terror in the Skies unlocks a centuries-old mystery."
Terror in the Skies includes interviews with Loren Coleman of the International Cryptozoology Museum, Illinois paranormal author Troy Taylor, and more.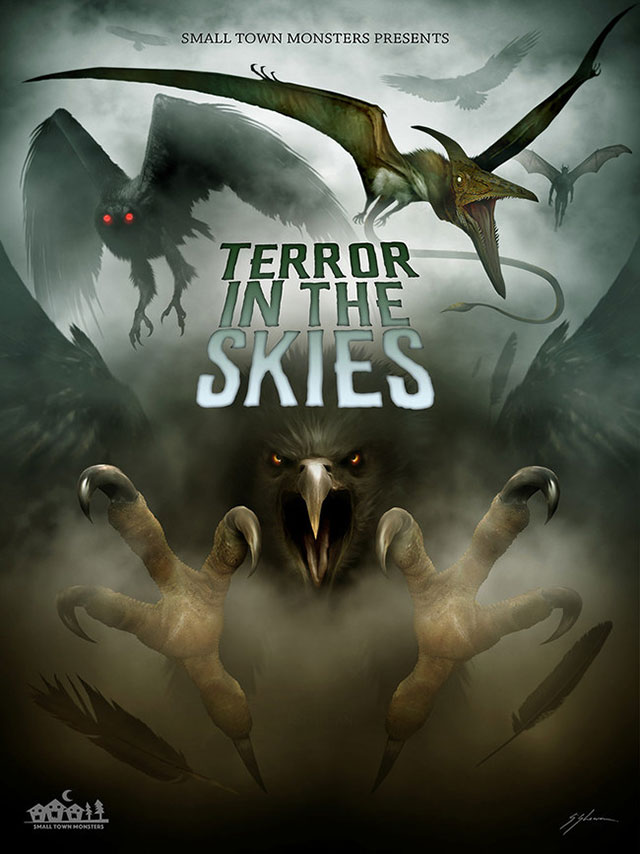 Bigfoot caught on camera trap in northwestern Pennsylvania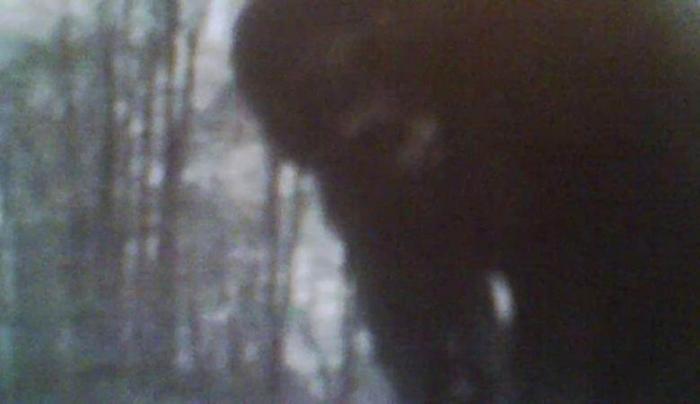 An American hunter living in northwestern Pennsylvania shared a very unusual snapshot. According to the man, in recent weeks he began to notice that someone was chasing him in the forest.
A tall dark silhouette appeared on the hills, hiding behind trees and rocks. The man, surprised and even somewhat frightened by this, decided to find out whose attention he drew to himself, what animal was following him, and so he set up several trap cameras in the forest.
Cameras that react to movement take pictures when something flashes in front of them: an animal running past, a bird flying next to it, or even a leaf falling from a tree. The American received several dozen of such pictures. But then camera caught a mysterious stranger for whom it was actually placed.
The most amazing thing is that he clearly approached the camera and looked directly into its lens, apparently because of curiosity. A shaggy massive figure, similar to a monkey, was imprinted well enough on the photo so that it could not be confused, for example, with a falling leaf.
Of course, many, including the hunter himself, felt that the device had "caught" the legendary Bigfoot. Perhaps the alleged relic hominid noticed that the camera strikingly stands out against the background of everything around and began to look at the strange object with surprise.
The picture interested many cryptozoologists and researchers of the Yeti. Most of the experts who studied the photo concluded that it is genuine and shows bigfoot. Unfortunately, even in this case, the quality of the photo is not so good, but, apparently, it's such a yeti creature: clever and elusive, but… certainly curious.
Chupacabra Claims Second Life In Honduras
Known as a cryptozoological creature, local residents living in Honduras are terrified of a chupacabra that has been on a killing spree recently. The said creature, is small in stature yet ferocious enough to take down bigger prey.
This canine type animal, resembles that of a hairless dog in most descriptions. Reports of chupacabra come from places such as Texas, Florida, Puerto Rico, Mexico, Chile, Nicaragua, Argentina, and the American Southwest. These Hispanic canine type vampires, have decimated livestock on farms and people's other property.
Descriptions of these unusual bipedal beings, include them having a spiny back with protrusions coming from their head as well. A person has been claimed to have been killed by a chupacabra. The only information released is the name "Geovany". His body was found with unusual markings made upon him. This young man is from Yamaranguila, Intibucá in Honduras.
From what is understood, this young man went to a dance party located in Yamaranguila, he then left around midnight heading back home to his village only he never arrived. Three days passed, before his body turned up on a mountainous area. A local resident explained this named José Martínez.
José also added, "The strange thing is, that it was in a hollow that no one could enter and we do not know how he could have got there. We thought that some wild animal took him. And the other thing is, he was as pale as the Chupacabras that took his blood."
Now, people are fearful of going out especially alone in remote areas. Several weeks before all of this happened, a farm worker known as "Tulio" was found dead on a farm near the village of El Naranjo, Siguatepeque, Comayagua.
The body of Tulio had puncture marks on his feet. It was as if he was injected with something and all of his blood was drained away. One of the local villagers named Miguel Angel Martinez went out early in the morning to cut a few branches, to create shade from a tree. After this, he removed his shoes to get more comfortable.
There was a hole in the ground nearby and allegedly a strange looking animal came out of it. This animal attacked his feet draining away his blood. Martinez is now terrified to go out into the mountains.
Other attacks have been made or reported about in other communities areas around here. There have been several cows that have died in rather mysterious ways also. News of chupacabras attacking people and livestock is not new, but it seems there are more incidents being reported about recently. Perhaps this crypto type animal, is breeding more as news of them has traveled from around other parts of the world as well.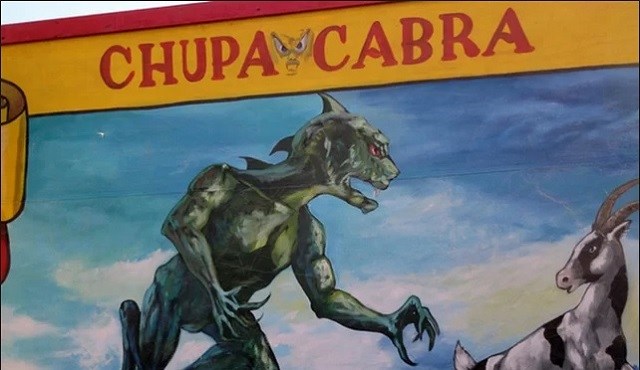 Obviously the local residents are scared and puzzled about these strange deaths. There have been veterinarians who have been brought in to examine the livestock cases. The chupacabra is a cold and calculated killer, leaving behind little to no evidence behind. They have even penetrated well-guarded areas. Massive amounts of blood are drained away, leaving either animals or people left to die. Some believe, that these creatures are that of a supernatural variety.
(Source: Tn8 and Live Science)
Little Girl Records Bigfoot With Her iPad On Vacation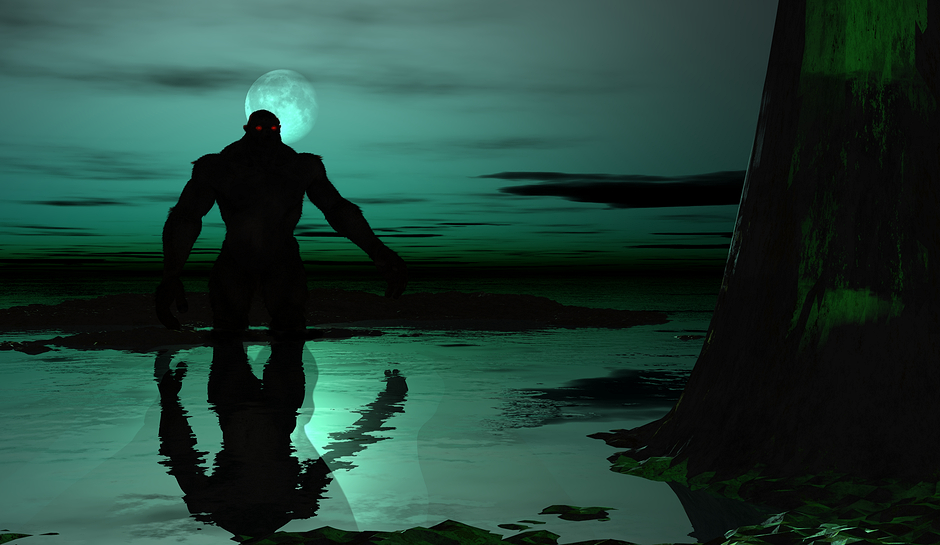 While most Bigfoot sightings take place in the Pacific Northwest, this part of the world is rather rural, rugged and heavily forested. A video surfaced, that was allegedly taken by a little girl on vacation with her family riding in a car. She was recording with her iPad and captured what seemingly looks like Bigfoot or was it merely a scarecrow?
A report released by KSL News, mentioned that the Bigfoot recorded – was taken near Provo Airport in Utah. The terrain here is flat and marsh-like. This figure seen resembles that of a Bigfoot. It was recorded alongside of the road, standing in a local cornfield. The video starts out showing the interior of their car, then pans over towards passenger window. Children enjoy recording videos nowadays, they capture some unusual perspectives. Perhaps this little girl captured the ever elusive Bigfoot on video.
Since news of this was released, many people now wonder whether or not something out there is haunting the cornfields in and around the same area. The little girl's mother Jane Everett, posted her daughter's video on YouTube. Ever since this happened Jane now believes in Bigfoot and what happened on that day. She also thinks that Bigfoot has been wandering around Utah cornfields in this part of the state.
Back in 2012, another Bigfoot was spotted and allegedly captured on video in Utah. This took place in Provo Canyon. The location is just up the river, from where this cornfield Bigfoot was spotted. There are areas in Utah, where not many if any have explored. This leads to speculation that this place could be inhabited with a population of Bigfoot creatures. There are plenty of places for Bigfoot to hide, even close to populated areas.
While the video remains to be a head scratcher, it makes you wonder about it. Likely about half of everyone believes in this while the other half doesn't. People around the world have been reporting about Bigfoot and/or Yeti and Sasquatch for years. Many footprint molds have been made and most of them have been deemed fake. We shouldn't dismiss this video so quickly, as it could be proof of something.
The local newspaper were on the fence about this video also. Could this be an elaborate setup hoax? The timing of this is more believable and a kid with a camera capturing it…adds more speculation. The video has been seen nearly 200,000 times so far.
(Source: Inquisitr and Monstrum Athenaeum)