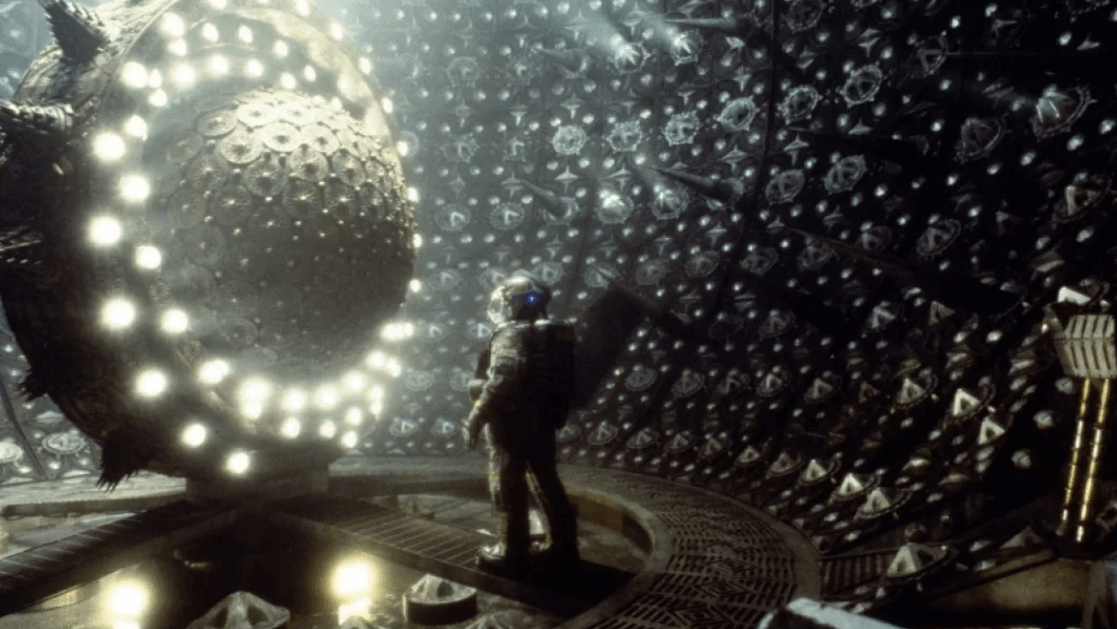 Do you think that if you fall into a black hole, then instant death awaits you? Your fate will be much stranger
What happens if you fall into a black hole?
Surely you believe that if you fall into a black hole, then instant death awaits you. But in reality, physicists believe, your fate will be much stranger. This could happen to anyone in the future. Maybe you are trying to find a new habitable planet for the human race, or you just fell asleep on the long journey. What happens if you fall into a black hole? You would expect to be crushed or torn apart. But it's not that simple.
The moment you enter the black hole, reality will be split in two. In one you will be immediately destroyed, and in the other you will plunge into a black hole completely unharmed.
A black hole is a place where the laws of physics we know don't work. Einstein taught us that gravity bends space itself, deforms it. Therefore, if you take a sufficiently dense object, space-time can become so crooked that it wraps itself in itself, making a hole in the very fabric of reality.
A massive star that has run out of fuel could provide the extreme density needed to create this warped patch of space. Bending under its own weight and collapsing, the massive object pulls space-time along with it. The gravitational field becomes so powerful that even light cannot leave it, which dooms the region in which this star is located to a dark fate: a black hole.
The outer edge of a black hole is its event horizon, the point at which the force of gravity opposes the attempts of light to leave it. Get too close and there will be no return.
The event horizon burns with energy. Quantum effects at this boundary create streams of hot particles flowing back into the universe. This is the so-called Hawking radiation, named after the physicist Stephen Hawking, who predicted its existence. After enough time, the black hole will evaporate its mass completely and disappear.
As you plunge into the black hole, you will find that space becomes more and more curved until at the very center it becomes infinitely curved. This is a singularity. Space and time no longer have any meaning, and the laws of physics we know that need space and time no longer work.
What's going on at the singularity? No one knows. Another universe? Oblivion? Is Matthew McConaughey floating on the other side of the bookshelves? Riddle.
What happens if you accidentally fall into one of these cosmic aberrations? First, ask your space partner – let's call her Anna – who watches in horror as you float towards the black hole while it remains at a safe distance. She observes strange things.
If you accelerate towards the event horizon, Anna sees you stretch and distort, as if she is looking at you through a giant magnifying glass. Also, the closer you get to the horizon, the more your movements slow down.
You cannot shout because there is no air in space, but you can try to signal Anna a Morse message with the light of your iPhone (there is even an application for this). However, your words will reach it more and more slowly, as the light waves are stretched to lower and redder frequencies: "Okay, good, good, good …".
When you reach the horizon, Anna will see that you are frozen, as if someone had pressed the pause button. You will be imprinted there, immobilized and elongated across the entire horizon, as the rising heat begins to absorb you.
According to Anna, you are slowly being erased by the stretching of space, the stopping of time and the warmth of Hawking's radiation. Before plunging into the darkness of a black hole, you will turn to ash.
But before we start planning the funeral, let's forget about Anna and see this eerie scene from your point of view. And do you know what's going on here? Nothing.
You float straight into nature's most sinister manifestation and you don't get a bump or bruise – and you certainly don't stretch, slow down, or fry with radiation. Because you are in free fall and do not experience gravity: Einstein called this "the happiest thought."
After all, the event horizon is not a brick wall floating in space. It is an artifact of perspective. An observer who remains outside the black hole cannot see through it, but that is not your problem. There is no horizon for you.
If the black hole were smaller, you would have problems. The force of gravity would be much stronger at your feet than at your head, and would stretch you like spaghetti. Luckily for you, it's a big black hole, millions of times more massive than the Sun, so the forces that could spaghettize you are weak enough to be ignored.
Moreover, in a sufficiently large black hole, you could live the rest of your life, and then die in a singularity.
How normal this life will be is a big question, given that you have been sucked against your will into a gap in the space-time continuum and there is no turning back.
But if you think about it, we are all familiar with this feeling, from the experience of communicating not with space, but with time. Time only moves forward, never backward, and sucks us in against our will, leaving no chance of retreat.
This is not just an analogy. Black holes distort space and time to such an extreme state that within the event horizon of a black hole, space and time actually change roles. In fact, it is time that sucks you into the singularity. You cannot turn around and walk out of a black hole in the same way that you cannot turn around and go back into the past.
At this point, you ask yourself: what is wrong with Anna? If you are chilling inside a black hole surrounded by empty space, why does your partner see you burn up in radiation on the event horizon? Hallucinations?
In fact, Anna is in perfect health. From her point of view, you really burned out on the horizon. This is not an illusion. She could even collect your ashes and send them home.
In fact, the laws of nature require you to stay outside the black hole, as seen from Anna's point of view. This is because quantum physics requires that information not be lost, not lost. Every bit of information that speaks of your existence must remain outside the horizon so that Anna's laws of physics are not violated.
On the other hand, the laws of physics also require you to float across the horizon without colliding with hot particles or anything out of the ordinary. Otherwise, you will violate Einstein's "happiest thought" and his theory of general relativity.
So, the laws of physics require that you simultaneously be outside a black hole in the form of a handful of ash and inside a black hole, alive and well. And there is also a third law of physics which says that information cannot be cloned. You must be in two places, but there can only be one copy of you.
One way or another, the laws of physics lead us to a conclusion that seems rather meaningless. Physicists call this puzzle the black hole information paradox. Fortunately, in the 1990s, they found a way to solve it.
Leonard Susskind came to the conclusion that there is no paradox, since no one sees your copy. Anna sees only one copy of you. You only see one copy of yourself. You and Anna will never be able to compare them (and your observations, too). And there is no third observer who can simultaneously observe a black hole from the inside and outside. So no laws of physics are violated.
But you probably would like to know whose story is true. Are you dead or alive? In fact, there is no truth here. The one who looks at the world from the first person is alive. You, who remained on the horizon of the black hole and turned to ash, are dead. There is a splitting of reality, where in one you are no longer there.
There are phenomena where there is no truth; everyone perceives it differently.
For example, you can fly to a parallel world, where you live for only a couple of days, and then return back to Earth. When you return, you will find that all your relatives and friends have long passed away, and the world you are used to has changed to one degree or another. You went to a parallel universe when the year was 2024 on Earth, and you returned in 2088, although it seemed only a few days had passed.
Yes, it really took only a couple of days for you, but on Earth this very period of time proceeded differently, with you it proceeded much more slowly, but this does not change the essence: the time is the same for everyone, but it flows differently everywhere. In your universe, this time was perceived as many years, and in a parallel universe you perceived this time as some three or four days, and unlike your friends of that time, your body has aged for these same three or four days, but not more … Returning back, you can consider that you are in the future, and in part this is true. You will return young and healthy, and these 64 years on Earth were for you several days in a parallel world.
In the summer of 2012, physicists Ahmed Almeiri, Donald Marolph, Joe Polchinski, and James Sully, collectively known as AMPS, conceived a thought experiment that threatened to turn everything we had gathered about black holes. They suggested that Susskind's decision was based on the fact that any discrepancy between you and Anna is mediated by the event horizon. It doesn't matter if Anna saw an unfortunate version of you torn apart by Hawking radiation, since the horizon prevents her from seeing another version of you floating in a black hole.
But what if she had a way to find out what was on the other side of the horizon without crossing it?
Ordinary relativity will say no, no, but quantum mechanics blur the rules a little. Anna could look beyond the horizon using a little trick that Einstein called "spooky action at a distance."This happens when two sets of particles, separated in space, are mysteriously "entangled". They are part of a single invisible whole, so the information that describes them is mysteriously linked between them.
The idea behind AMPS is based on this phenomenon. Let's say Anna scoops up some information from the horizon – let's call her A.
If her story is correct, and you've already entered a better world, then A scooped up in Hawking radiation outside the black hole should be entangled with another piece of information B, which is also part of the hot cloud of radiation. On the other hand, if your story is correct and you are alive and well on the other side of the event horizon, then A must be entangled with another piece of information C, which is somewhere inside the black hole. But here's the point: every bit of information can only be confused once. This implies that A can be entangled with either B or C, but not simultaneously with both.
So Anna takes her particle A and puts it in a manual entanglement decoding machine, which gives her the answer: B or C.
If the answer is C, your story wins, but the laws of quantum mechanics are broken. If A is entangled with C, which is deep inside a black hole, then that piece of information is lost to Anna forever. This violates the quantum law of the impossibility of losing information.
B remains. If Anna's decoding engine finds that A is entangled with B, Anna wins, and general relativity loses. If A is entangled with B, Anna's story will be the only true story, which means that you actually burned to the ground. Instead of sailing straight across the horizon, as relativity suggests, you'll be faced with a blazing wall of fire. So we're back to where we started: what happens when you fall into a black hole? Do you slip through it and live a normal life, thanks to a reality that is strangely dependent on the observer? Or do you approach the horizon of a black hole only to collide with a deadly wall of fire?
Nobody knows the answer, and therefore this question has become one of the most controversial in the field of fundamental physics.
For more than a century, physicists have been trying to reconcile general relativity with quantum mechanics, believing that one of them will eventually have to yield. Solving the paradox of the aforementioned wall of fire should point to a winner and also lead us to an even deeper theory of the universe.
One of the clues may lie in Anna's decoding machine. Figuring out which of the other bits of information is confused with A is extremely difficult. So physicists Daniel Harlow of Princeton University in New Jersey and Patrick Hayden of Stanford University in California decided to figure out how long it would take to decode. In 2013, they calculated that even with the fastest computer that can exist, it would take Anna an incredible amount of time to decipher the entanglement. By the time she finds the answer, the black hole has long since evaporated, disappeared from the Universe and takes with it the riddle of the deadly wall of fire.
If so, then the sheer complexity of the problem could prevent Anna from figuring out whose story is true. Both stories will remain equally true, the laws of physics will remain intact, reality will depend on the observer, and no one will be in danger of being consumed by a wall of fire. It also gives physicists new food for thought: the filthy connections between complex calculations (the kind that Anna can't do) and space-time. Perhaps there is more lurking here somewhere.
These are black holes. They are not only annoying obstacles for space travelers. They are also theoretical laboratories that bring the laws of physics to white heat, and the subtle nuances of our Universe are brought to such a level that they can no longer be ignored.
Why do people see the same dreams before they die?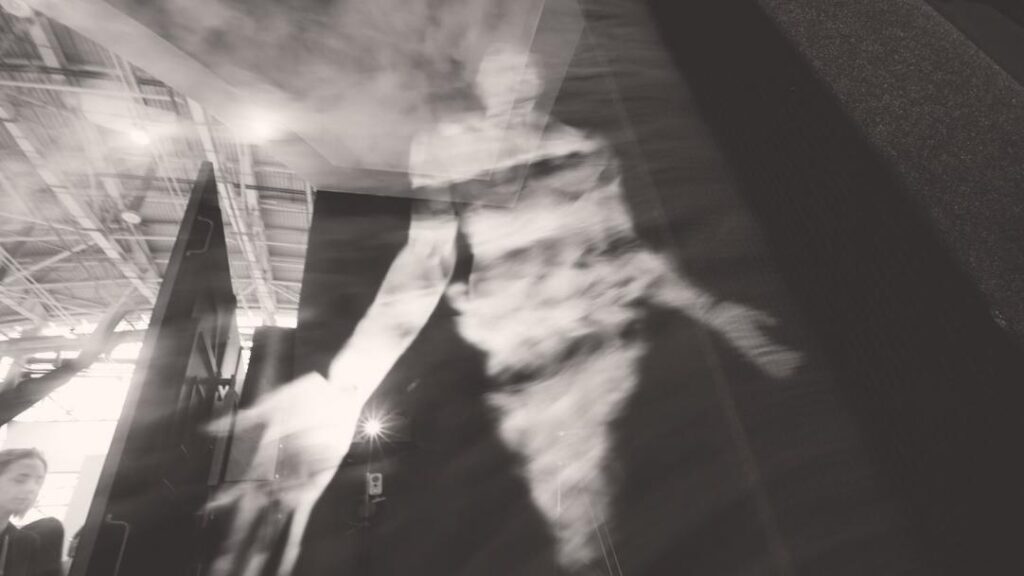 Specialists of the American Center for Hospice and Palliative Care in Buffalo have been observing patients for 10 years and made a rather intriguing discovery: it turns out that shortly before death, people begin to have the same dreams.
People who have undergone so-called clinical death, that is, a reversible stage of death, which is a kind of transition period between life and biological death, often talk about strange visions. As a rule, their whole life flashes before their eyes, after which they find themselves in a dark tunnel, which ends with a bright light, and some even meet long-dead relatives.
However, a 10-year study by doctors at the Buffalo Hospice and Palliative Care Center led by Christopher Kerr shows that three weeks before death, people begin to have strange visions – the same dreams. Observing more than 13 thousand dying patients during this time, experts have found that 88% of people have incredibly vivid dreams on the eve of their death.
According to patients, in 72% of cases in a dream they communicated with deceased relatives and friends, while experiencing warm feelings. 59% of patients in their last dreams were packing their suitcases or buying tickets – in general, they were going on their last journey. Some were already on the train or on the plane, and sometimes they also found long-dead relatives next to them, with whom they joyfully communicated.
29% of patients also saw their relatives and friends in a dream, but exclusively alive. Finally, 28% observed in their dying dreams various memories from their passing life – certain events that left a pleasant impression. The exception was dying children: most often they dreamed about the deceased pets they recognized. Adults also dreamed, but their little patients could not remember.
Mysterious dreams begin about 10-11 weeks before death, and in 3 weeks their frequency increased rapidly, and the dreams became brighter. Unfortunately, Christopher Kerr and his team cannot explain this phenomenon. Perhaps, on the eve of death, some changes begin to occur in the brain that lead to the appearance of such dreams. One thing is clear: it calms people down and reduces the fear of imminent death.
Wigner's paradox: what you need to know about the duality of reality?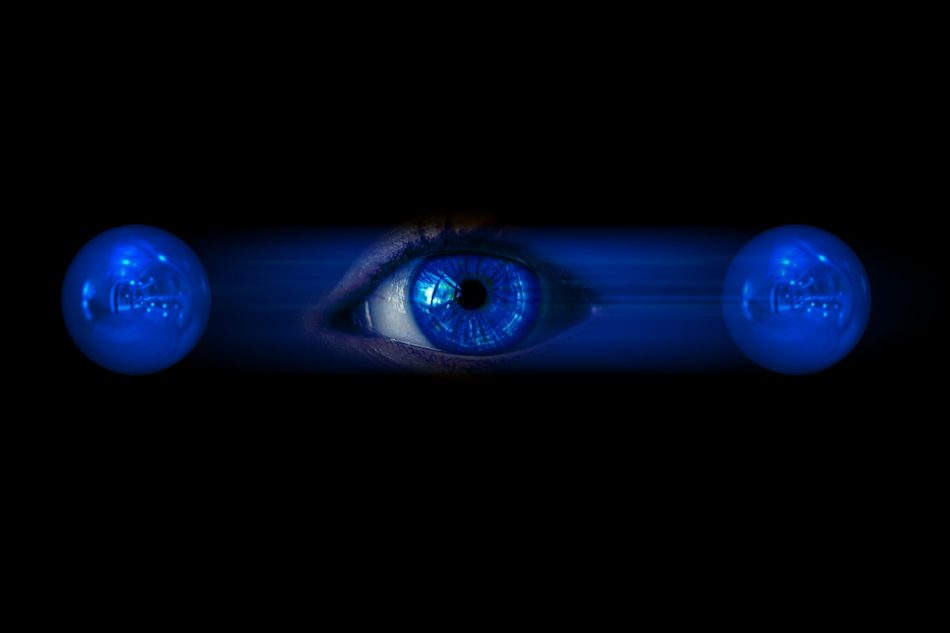 Quantum mechanics is weird and contrary to common sense. A 2019 study showed that the outcomes of various processes in the quantum world depend on the observer. Back in the 1960s. Eugene Wigner, an American physicist of Hungarian origin, complicated the famous thought experiment of Schrödinger's cat, in which the cat is trapped in a box with poison that is released when a radioactive atom decays.
Radioactivity is a quantum process, so the story goes that the atom in the box both disintegrated and did not disintegrate at the same time, leaving the unfortunate animal suspended between life and death – the so-called quantum superposition. But how does it feel to be alive and dead at the same time?
Wigner's paradox is a complicated experiment of Schrödinger's cat. Wigner introduced the category of "friends" whereby the cat in the box remains alive.
Quantum paradox
Imagine a person trapped in a laboratory and measuring a quantum system. Wigner argued that it is absurd to say that he exists in superposition (since he simultaneously sees and does not see the decay of an atom) while the laboratory door is closed. Thought experiment shows that things can get very strange if an observer is watching observers.
Quantum physicist at Griffith University in Brisbane (Australia) Nora Tishler and her colleagues conducted a version of Wigner's experiment, combining a classical thought experiment with another quantum theory – quantum entanglement – a phenomenon that binds particles over huge distances. The researchers also came up with a new theorem that places the strongest constraints on the fundamental nature of reality. The work was published in the journal Nature Physics.
Scientific American quotes theoretical physicist Ephraim Steinberg of the University of Toronto, who was not involved in the study, that the new work is "an important step forward in experimental metaphysics."
Quantum probability
Until the 1920s, physicists predicted experimental results with confidence. But quantum theory seems to be inherently probabilistic: as long as the properties of a system are not measured, they can span a myriad of values. This superposition only collapses into one state when observing the system, and physicists cannot accurately predict what this state will be. Wigner held the then popular view that consciousness somehow causes the collapse of the superposition. Thus, his hypothetical friend will determine the outcome when he or she takes measurements – and Wigner will never see him or her in superposition.
Since then, this view has gone out of style. "People who study the basics of quantum mechanics are quick to dismiss Wigner's view as ghostly and vague because it makes observers special," says David Chalmers, a philosopher and cognitive scientist at New York University. Most physicists today agree that inanimate objects can bring quantum systems out of superposition through a process known as decoherence.
Of course, researchers trying to manipulate complex quantum superpositions in the laboratory may find their hard work being destroyed by fast air particles colliding with their systems. Therefore, they test at ultra-short temperatures and try to isolate the apparatus from vibrations.
Note that several competing interpretations have emerged over the past decades, the most exotic of which is the "many worlds" view that whenever you make a quantum measurement, reality collapses, creating parallel universes. Thus, Wigner's friend would split into two copies and could actually measure being in superposition outside the laboratory.
An alternative "Bohm" theory (named after physicist David Bohm) states that, at a fundamental level, quantum systems do have certain properties; we simply do not know enough about these systems to accurately predict their behavior. Another intriguing interpretation is called retrocausality. According to her, events in the future affect the past.
The problem is that each interpretation is equally good or bad at predicting the results of quantum tests, so the choice between them is a matter of taste. Nobody knows what this solution is. We don't even know if the list of possible solutions we have is exhaustive.
Other models, called collapse theories, do provide testable predictions. These models rely on a mechanism that causes a quantum system to collapse when it gets too large, while also explaining why cats, humans, and other macroscopic objects cannot be in superposition. Experiments are underway to find signatures of such collapses, but so far researchers have not found anything. Quantum physicists are also putting ever larger objects in a superposition: in 2019, a team in Vienna reported that it was doing this with a molecule of 2,000 atoms.
Most quantum interpretations state that there is no reason why these oversized superposition efforts should not go on forever, suggesting that researchers can design correct experiments in pristine laboratory environments to avoid decoherence.
Collapse theories, however, claim that the limit will be reached one day, no matter how carefully the experiments are prepared.
Observer observer
Tischler and her colleagues were inspired by a new wave of theoretical and experimental work that explored the role of the observer in quantum theory, introducing confusion into the classic Wigner experiment. Suppose you take two particles of light or photons that are polarized in such a way that they can vibrate horizontally or vertically. Photons can also be placed in a superposition vibrating both horizontally and vertically at the same time, just like Schrödinger's paradoxical Cat can be both alive and dead – but exactly before it is watched.
In general, the researchers once again confirm that quantum physics is akin to magic.
Scientists have created a device that can make dreams lucid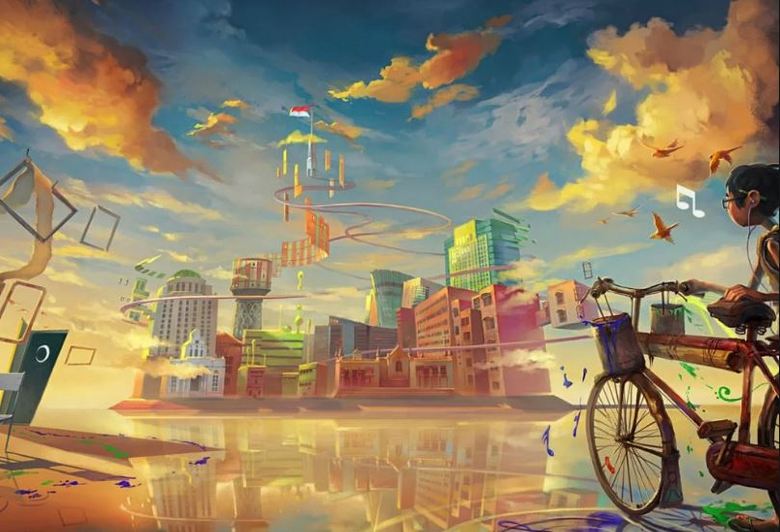 According to statistics, more than eighty percent of people at least once realized themselves in a dream, that is, they understood that they were sleeping. There are various practices of lucid dreaming in the world that allow a person to achieve the ability to control the subconscious, which works in a dream, and through it – radically change his life. All this is difficult and, moreover, unsafe.
But there are people who are naturally endowed with the gift of lucid dreams, and some of them can even travel through dreams through parallel worlds in which their counterparts live – there is such evidence, we don't know how true they are …
Photos from open sources
As for the official science, it considers dreams only as a rest of a person (any animal), as a result of which the strength lost during the day is restored. However, the world of dreams is too fantastic for such a narrow materialistic understanding.
In addition, dreams, as people have noticed since ancient times, are associated not only with our past (memories), but also with the future (prophetic dreams). The sages have always argued that managing dreams is the key to managing your health, destiny and your life in general.
Photos from open sources
Senoi – a tribe that knows how to control dreams
Even more interesting is that there is a tribe in the world – the Senoi, living in Malaysia, in its most impassable mountain jungle, which does not separate a person's real life from his dreams. Senoi believe that a person has two souls: one lives in this world, and the other in the world of dreams. Both the one and the other world, according to the Senoi, is real, and that these realities are interconnected.
Kylton Stewart, one of the researchers of this tribe, who lived among the Senoi for a certain time, proves that health, peacefulness and harmony in the social structure of this people is achieved precisely by the fact that they do not share dream and reality – this is one whole for them.
Learning this understanding of the world order from birth, hay and hay see lucid dreams, do not forget anything about them, they know how to change everything for the better in dreams (from infancy, a special system of working with dreams is developed and maintained in a child).
Photos from open sources
For example, Stewart writes, in contrast to ordinary people, over the years, hay improves their dreams more and more, excluding any negativity, not to mention the nightmares so inherent in Europeans, thanks to which they achieve complete harmony in real life. All their songs, dances, ceremonies and even their clothes are all taken from dreams and brought to life.
Independent dream researchers have long struggled with this mystery. And the point is not even to understand what a dream is, but in the applied meaning of this secret of nature. It is important to find an opportunity to control dreams, that is, to come up with a mechanism that would easily (without tedious and often fruitless practices) allow a person to see lucid dreams and change something in them.
Dream manipulation device
And now scientists at MIT (Massachusetts Institute of Technology, Cambridge, USA) seem to have come close to creating a device that allows a person to manipulate their dreams. A team led by neuroscientist Adam Horowitz Haar has developed Dormio, an electronic device that allows you to control the first stage of sleep, when a person's consciousness is in the so-called hypnagogic state (the borderline state between reality and deep sleep).
Dormio is a dream manipulation device that helps to form individual dream pictures rather than being aware of them and influencing the natural processes of the subconscious. It cannot yet be considered as a tool for lucid dreams, but this method can be successfully used, say, for training, solving some problems, and so on.
Moreover, as the researchers at MIT assure, complete control over dreams is only a matter of time. And such control will allow solving many problems, primarily those associated with various mental illnesses of a person.
Photos from open sources
However, not all dream researchers were enthusiastic about the achievement of their American colleagues. In their opinion, an invasion of the holy of holies without a full understanding of what dreams are, can have the most sad consequences for a person, it is possible that for society as a whole.
It is no coincidence that in the practice of lucid dreaming, so much attention is paid to safety methods, and the same hay uses a unique system developed by many generations.
By the way, lucid dreaming gurus argue that dreams cannot be approached from the standpoint of modern science, which constantly wants not to understand God, but to grab him by the beard. It doesn't hurt to remember how it all ends (atomic bombs, epidemics bursting out of laboratories, widespread natural disasters, and so on).