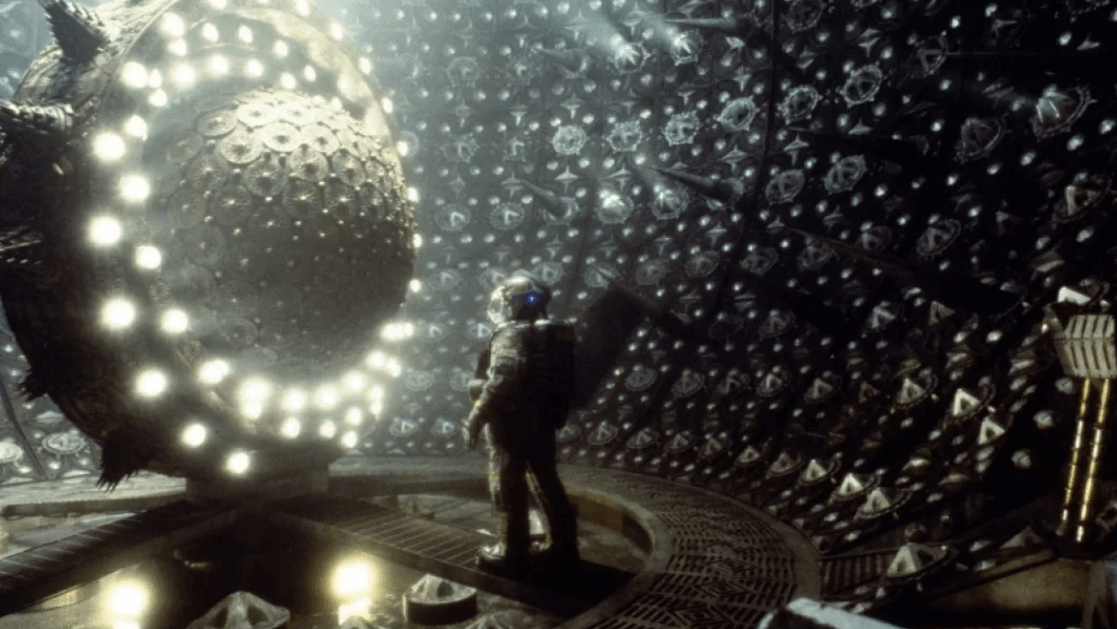 Do you think that if you fall into a black hole, then instant death awaits you? Your fate will be much stranger
What happens if you fall into a black hole?
Surely you believe that if you fall into a black hole, then instant death awaits you. But in reality, physicists believe, your fate will be much stranger. This could happen to anyone in the future. Maybe you are trying to find a new habitable planet for the human race, or you just fell asleep on the long journey. What happens if you fall into a black hole? You would expect to be crushed or torn apart. But it's not that simple.
The moment you enter the black hole, reality will be split in two. In one you will be immediately destroyed, and in the other you will plunge into a black hole completely unharmed.
A black hole is a place where the laws of physics we know don't work. Einstein taught us that gravity bends space itself, deforms it. Therefore, if you take a sufficiently dense object, space-time can become so crooked that it wraps itself in itself, making a hole in the very fabric of reality.
A massive star that has run out of fuel could provide the extreme density needed to create this warped patch of space. Bending under its own weight and collapsing, the massive object pulls space-time along with it. The gravitational field becomes so powerful that even light cannot leave it, which dooms the region in which this star is located to a dark fate: a black hole.
The outer edge of a black hole is its event horizon, the point at which the force of gravity opposes the attempts of light to leave it. Get too close and there will be no return.
The event horizon burns with energy. Quantum effects at this boundary create streams of hot particles flowing back into the universe. This is the so-called Hawking radiation, named after the physicist Stephen Hawking, who predicted its existence. After enough time, the black hole will evaporate its mass completely and disappear.
As you plunge into the black hole, you will find that space becomes more and more curved until at the very center it becomes infinitely curved. This is a singularity. Space and time no longer have any meaning, and the laws of physics we know that need space and time no longer work.
What's going on at the singularity? No one knows. Another universe? Oblivion? Is Matthew McConaughey floating on the other side of the bookshelves? Riddle.
What happens if you accidentally fall into one of these cosmic aberrations? First, ask your space partner – let's call her Anna – who watches in horror as you float towards the black hole while it remains at a safe distance. She observes strange things.
If you accelerate towards the event horizon, Anna sees you stretch and distort, as if she is looking at you through a giant magnifying glass. Also, the closer you get to the horizon, the more your movements slow down.
You cannot shout because there is no air in space, but you can try to signal Anna a Morse message with the light of your iPhone (there is even an application for this). However, your words will reach it more and more slowly, as the light waves are stretched to lower and redder frequencies: "Okay, good, good, good …".
When you reach the horizon, Anna will see that you are frozen, as if someone had pressed the pause button. You will be imprinted there, immobilized and elongated across the entire horizon, as the rising heat begins to absorb you.
According to Anna, you are slowly being erased by the stretching of space, the stopping of time and the warmth of Hawking's radiation. Before plunging into the darkness of a black hole, you will turn to ash.
But before we start planning the funeral, let's forget about Anna and see this eerie scene from your point of view. And do you know what's going on here? Nothing.
You float straight into nature's most sinister manifestation and you don't get a bump or bruise – and you certainly don't stretch, slow down, or fry with radiation. Because you are in free fall and do not experience gravity: Einstein called this "the happiest thought."
After all, the event horizon is not a brick wall floating in space. It is an artifact of perspective. An observer who remains outside the black hole cannot see through it, but that is not your problem. There is no horizon for you.
If the black hole were smaller, you would have problems. The force of gravity would be much stronger at your feet than at your head, and would stretch you like spaghetti. Luckily for you, it's a big black hole, millions of times more massive than the Sun, so the forces that could spaghettize you are weak enough to be ignored.
Moreover, in a sufficiently large black hole, you could live the rest of your life, and then die in a singularity.
How normal this life will be is a big question, given that you have been sucked against your will into a gap in the space-time continuum and there is no turning back.
But if you think about it, we are all familiar with this feeling, from the experience of communicating not with space, but with time. Time only moves forward, never backward, and sucks us in against our will, leaving no chance of retreat.
This is not just an analogy. Black holes distort space and time to such an extreme state that within the event horizon of a black hole, space and time actually change roles. In fact, it is time that sucks you into the singularity. You cannot turn around and walk out of a black hole in the same way that you cannot turn around and go back into the past.
At this point, you ask yourself: what is wrong with Anna? If you are chilling inside a black hole surrounded by empty space, why does your partner see you burn up in radiation on the event horizon? Hallucinations?
In fact, Anna is in perfect health. From her point of view, you really burned out on the horizon. This is not an illusion. She could even collect your ashes and send them home.
In fact, the laws of nature require you to stay outside the black hole, as seen from Anna's point of view. This is because quantum physics requires that information not be lost, not lost. Every bit of information that speaks of your existence must remain outside the horizon so that Anna's laws of physics are not violated.
On the other hand, the laws of physics also require you to float across the horizon without colliding with hot particles or anything out of the ordinary. Otherwise, you will violate Einstein's "happiest thought" and his theory of general relativity.
So, the laws of physics require that you simultaneously be outside a black hole in the form of a handful of ash and inside a black hole, alive and well. And there is also a third law of physics which says that information cannot be cloned. You must be in two places, but there can only be one copy of you.
One way or another, the laws of physics lead us to a conclusion that seems rather meaningless. Physicists call this puzzle the black hole information paradox. Fortunately, in the 1990s, they found a way to solve it.
Leonard Susskind came to the conclusion that there is no paradox, since no one sees your copy. Anna sees only one copy of you. You only see one copy of yourself. You and Anna will never be able to compare them (and your observations, too). And there is no third observer who can simultaneously observe a black hole from the inside and outside. So no laws of physics are violated.
But you probably would like to know whose story is true. Are you dead or alive? In fact, there is no truth here. The one who looks at the world from the first person is alive. You, who remained on the horizon of the black hole and turned to ash, are dead. There is a splitting of reality, where in one you are no longer there.
There are phenomena where there is no truth; everyone perceives it differently.
For example, you can fly to a parallel world, where you live for only a couple of days, and then return back to Earth. When you return, you will find that all your relatives and friends have long passed away, and the world you are used to has changed to one degree or another. You went to a parallel universe when the year was 2024 on Earth, and you returned in 2088, although it seemed only a few days had passed.
Yes, it really took only a couple of days for you, but on Earth this very period of time proceeded differently, with you it proceeded much more slowly, but this does not change the essence: the time is the same for everyone, but it flows differently everywhere. In your universe, this time was perceived as many years, and in a parallel universe you perceived this time as some three or four days, and unlike your friends of that time, your body has aged for these same three or four days, but not more … Returning back, you can consider that you are in the future, and in part this is true. You will return young and healthy, and these 64 years on Earth were for you several days in a parallel world.
In the summer of 2012, physicists Ahmed Almeiri, Donald Marolph, Joe Polchinski, and James Sully, collectively known as AMPS, conceived a thought experiment that threatened to turn everything we had gathered about black holes. They suggested that Susskind's decision was based on the fact that any discrepancy between you and Anna is mediated by the event horizon. It doesn't matter if Anna saw an unfortunate version of you torn apart by Hawking radiation, since the horizon prevents her from seeing another version of you floating in a black hole.
But what if she had a way to find out what was on the other side of the horizon without crossing it?
Ordinary relativity will say no, no, but quantum mechanics blur the rules a little. Anna could look beyond the horizon using a little trick that Einstein called "spooky action at a distance."This happens when two sets of particles, separated in space, are mysteriously "entangled". They are part of a single invisible whole, so the information that describes them is mysteriously linked between them.
The idea behind AMPS is based on this phenomenon. Let's say Anna scoops up some information from the horizon – let's call her A.
If her story is correct, and you've already entered a better world, then A scooped up in Hawking radiation outside the black hole should be entangled with another piece of information B, which is also part of the hot cloud of radiation. On the other hand, if your story is correct and you are alive and well on the other side of the event horizon, then A must be entangled with another piece of information C, which is somewhere inside the black hole. But here's the point: every bit of information can only be confused once. This implies that A can be entangled with either B or C, but not simultaneously with both.
So Anna takes her particle A and puts it in a manual entanglement decoding machine, which gives her the answer: B or C.
If the answer is C, your story wins, but the laws of quantum mechanics are broken. If A is entangled with C, which is deep inside a black hole, then that piece of information is lost to Anna forever. This violates the quantum law of the impossibility of losing information.
B remains. If Anna's decoding engine finds that A is entangled with B, Anna wins, and general relativity loses. If A is entangled with B, Anna's story will be the only true story, which means that you actually burned to the ground. Instead of sailing straight across the horizon, as relativity suggests, you'll be faced with a blazing wall of fire. So we're back to where we started: what happens when you fall into a black hole? Do you slip through it and live a normal life, thanks to a reality that is strangely dependent on the observer? Or do you approach the horizon of a black hole only to collide with a deadly wall of fire?
Nobody knows the answer, and therefore this question has become one of the most controversial in the field of fundamental physics.
For more than a century, physicists have been trying to reconcile general relativity with quantum mechanics, believing that one of them will eventually have to yield. Solving the paradox of the aforementioned wall of fire should point to a winner and also lead us to an even deeper theory of the universe.
One of the clues may lie in Anna's decoding machine. Figuring out which of the other bits of information is confused with A is extremely difficult. So physicists Daniel Harlow of Princeton University in New Jersey and Patrick Hayden of Stanford University in California decided to figure out how long it would take to decode. In 2013, they calculated that even with the fastest computer that can exist, it would take Anna an incredible amount of time to decipher the entanglement. By the time she finds the answer, the black hole has long since evaporated, disappeared from the Universe and takes with it the riddle of the deadly wall of fire.
If so, then the sheer complexity of the problem could prevent Anna from figuring out whose story is true. Both stories will remain equally true, the laws of physics will remain intact, reality will depend on the observer, and no one will be in danger of being consumed by a wall of fire. It also gives physicists new food for thought: the filthy connections between complex calculations (the kind that Anna can't do) and space-time. Perhaps there is more lurking here somewhere.
These are black holes. They are not only annoying obstacles for space travelers. They are also theoretical laboratories that bring the laws of physics to white heat, and the subtle nuances of our Universe are brought to such a level that they can no longer be ignored.
The woman who died of cancer and came back from another dimension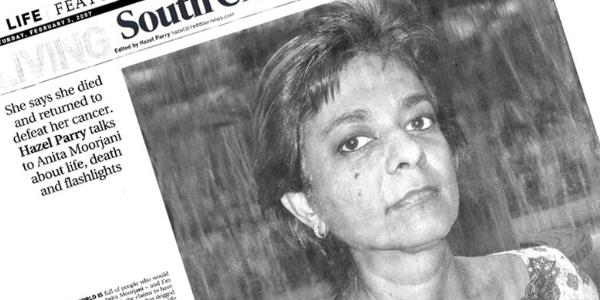 Anita Moorjani, experienced something that most of us will never experience. She was diagnosed with cancer, lived with it, died of it, then came back to life and returned home healthy.
Moorjani had been battling Hodgkin's lymphoma for four years when she woke up one morning and couldn't move at all. Her husband rushed her to the hospital and was diagnosed with grade 4B lymphoma. Her organs were shutting down, and doctors believed she had only 36 hours to live. She eventually passed out.
However, she was still aware of what was happening around her. She could hear her husband in the lobby and observe his conversations with the doctors. She could see her brother desperately board a plane in India so that he could come and see her one last time at a Hong Kong hospital. Besides, she realized something completely different.
"… I actually 'passed' into another dimension. I was overwhelmed by a feeling of complete love. I also felt extraordinary clarity about why I have cancer, why I came into this life at all, what role all members of my family played in my life in the general scheme of things and how life in general works. "
"The clarity and understanding I received in this state is almost indescribable. Words cannot describe the experience. I was in a place where I realized how much more there is that we can imagine in our three-dimensional world. "
"I realized what the gift of life was, and that I was surrounded by loving spiritual beings who were always around me, even when I didn't know it."
She died, then came back to life. And there were even more surprises. The cancer left her body and she left the hospital healthy. The doctors did not believe it.
"The doctors were very confused, but told me it must have been a quick reaction to chemotherapy. Since they themselves could not understand what was happening, they made me pass test after test, and I passed all this with honor.
Passing each test gave me even more options! I had a full body scan and since they couldn't believe they hadn't found anything, they made the radiologist do it again! "
Many people who have experienced near-death experiences describe something similar to what Murjani tells, but it seems that she traveled somewhere that many of us will never get until we change ourselves.
When you learn to love and appreciate yourself, you can experience a piece of heaven! In this video, Anita Moorjani talks about her experience of near death with lymphoma and how it helped her understand what our diseases can teach us and what really matters most in our lives.
Human biocomputer. Is it true that thought is material?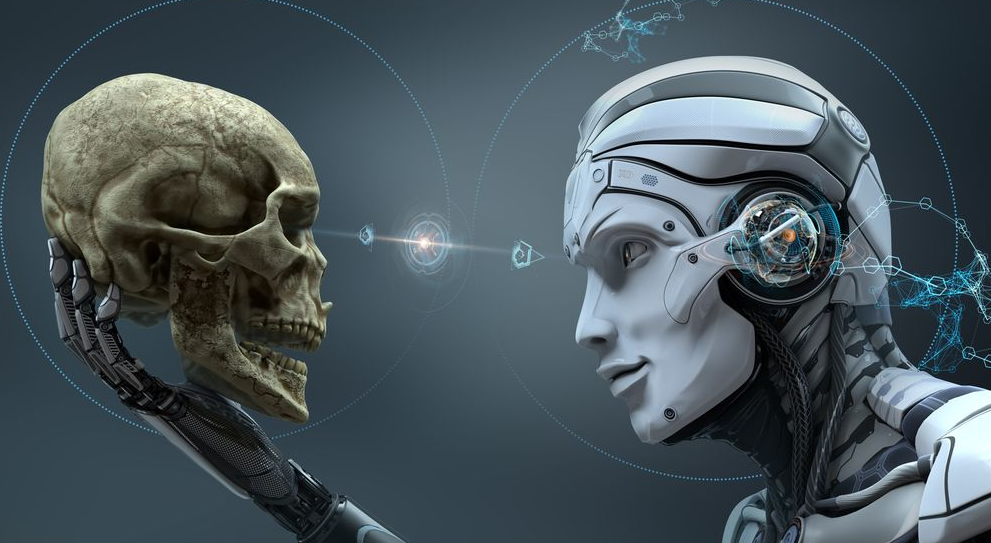 Recently there have been reports that American researchers have been able to calculate the weight of human thought. It ranges in their opinion, from 10 to 30 grams.
What is Consciousness?
Consciousness is our ability to think, reason, determine our attitude to reality. It reminds our muscles how to ride a bike or drive a car, tells us that we have a business meeting next Monday, and participates in many decisions. Consciousness can be imagined as a large organizer right in our head, in which we keep all the information we need.
But does consciousness belong to us? Scientist say that the brain is a kind of "being in being". It seems to live and act within us, but according to its own laws, unknown to us. There are thousands of documented cases from medical practice, when people live and retain their mental abilities with complete or partial absence of a brain or with complete cerebral hydrocephalus.
Such facts and evidence make scientists recognize the fact that consciousness exists independently of the brain. So, John Eccles, the largest neurophysiologist and Nobel Prize winner in medicine, believed that the psyche is not a function of the brain. Together with his colleague, neurosurgeon Wilder Penfield, who has performed more than 10,000 brain surgeries, Eccles wrote the book 'The Mystery of Man'. In it, the authors explicitly state that they have no doubt that a person is controlled by something outside his body.
Two more Nobel Prize winners, neurophysiologists David Hubel and Thorsten Wiesel, have repeatedly said in their speeches and scientific works: in order to assert the connection between the brain and consciousness, you need to understand what exactly reads and decodes the information that comes from the senses. However, as they emphasize, this is not yet possible.
A research team led by Dr. Sam Parnia conducted an experiment for 4.5 years with 2060 patients in 15 hospitals. Scientists have collected evidence that the human consciousness is still working, even if the rest of the body (including the brain) can already be considered dead.
"The brain, like any other organ of the human body, consists of cells and cannot think. However, it can work as a device that detects thoughts – like a television receiver, which first receives waves, and then converts them into sound and image ", – this was the conclusion of Sam Parnia.
A person can be compared to a biocomputer participating in the exchange of information on the "Internet" of the noosphere. The fact that our brain is a transceiver of electromagnetic signals is a reliable fact, but modern methods of registering them are not yet sensitive enough. And our consciousness is just an instrument that is given to us for the perception of this world. And his activity has a creative power.
Scientists from the Canadian Queens University conducted an experiment in which volunteers were seated in the center of a room and another person's gaze was periodically directed to the back of their heads. Approximately 95% of the subjects noted that they clearly felt the effect of the gaze on themselves as "passing pressure on the back of the head."
Can thought change reality?
Modern science has evidence that thought is material. With our thoughts, we create our own personal reality, which is formed on the basis of our beliefs and beliefs. And this reality can be changed. How? With the help of all the same thoughts!
American researcher in the field of neurophysiology and neuropsychology Joe Dispenza was one of the first to study the influence of consciousness on reality from a scientific point of view. It happened after the tragedy. Dispenza was hit by a car, doctors suggested that he fasten the damaged vertebrae with an implant, which could subsequently lead to lifelong pain. But only in this way, according to doctors, he could walk again. However, Dispenza decided to challenge traditional medicine and restore his health with the power of thought. Just 9 months later, he went again.
The key discovery made by this scientist is that the brain does not distinguish between real and imagined experiences. For example, Dispenza conducted such an experiment. Its members were divided into two groups. People from the first group pressed the spring mechanism with the same finger every day for an hour. People from the second only had to imagine that they were clicking. As a result, the fingers of the subjects from the first group strengthened by 30%, and from the second – by 22%. So, Joe Dispenza proved that for the brain and neurons there is not much difference between real and mental experience. This means that if we pay attention to negative thoughts, our brain perceives them as reality and causes corresponding changes in the body. For example, illness, fear, depression, outburst of aggression, etc.
How to rejuvenate with your imagination?
The idea that thoughts and emotions generated at the same time by several people can affect reality has been expressed for a long time. But this idea belonged more to the sphere of esotericism than science. In the 1990s, scientists at Princeton University decided to test it with an experiment.
They worked with a random number generator. It usually outputs roughly equal numbers of zeros and ones. During the experiments, the operators had to "inspire" the machine to produce more zeros or, conversely, ones. To do this, they intensely thought about the desired. And the results that the generator showed exceeded the probabilities. The experimenters also noticed that when two people participated in the experiment, their "influence" on the generator increased. However, the result looked more impressive if there was a strong emotional connection between the participants.
Imagination is one of the most dynamic human capabilities. In the UK, scientists have proven that the power of thought can even rejuvenate. In a study of volunteer participants, older men who had crossed the 70s, they were asked to change their way of thinking. They were asked to think and act as if each of them suddenly "dropped" 20 years.
The subjects followed the recommendations by changing their way of thinking, daily routine, and their usual activities. Less than a week later, the authors of the experiment noted the first changes, and they were physiological, and therefore easily amenable to elementary checks. In tests and analyzes, it was found that all participants who began to think and act like younger men had improved vision and hearing. Their joints became more flexible and coordination of movements improved. And these changes were by no means short-term: they were "entrenched" in those who, even after the end of the study, continued to think and act like a young man.
In conclusion, we will mention one more experiment, or rather, an interesting experience. A Chinese physicist, head of the department of Tsinghua University, Bohai Dui, once asked the students to whom he was lecturing to mentally wish him ill. This happened in a lecture. 300 people got down to business at once. Someone imagined terrible situations with the professor, someone inwardly swore at him. And what? The next day he was unable to go to work! The results of the blood test, which he donated for verification, were close to critical.
The professor was treated on the principle of "like like". This time, 300 students mentally wished him well. The scientist regained strength, the analyzes returned to normal. By the way, Bohai Dui later wrote a book on this topic. In it, he popularly explained that man is not the king of nature at all, but only an electromagnetic system.
Back to the future: Five concepts of time travel, reflected in pop culture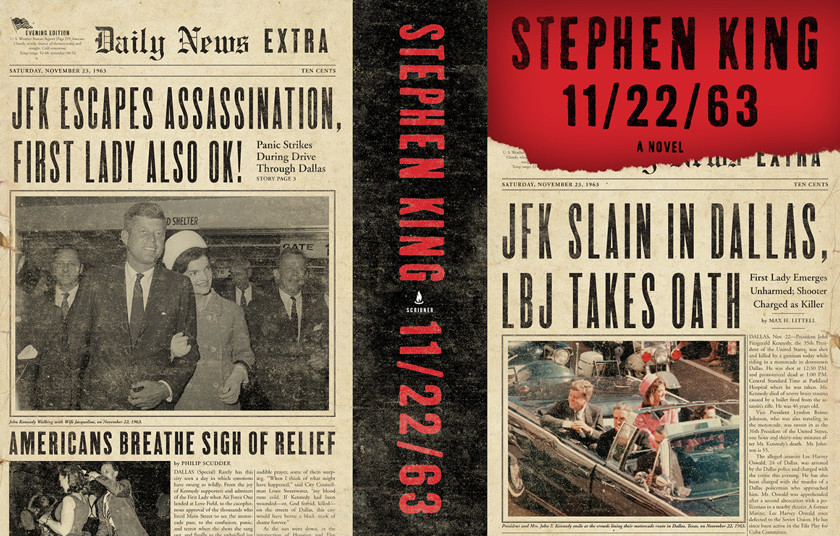 We have collected five concepts of time travel, reflected in pop culture, and try to explain if they could ever become reality.
Turn back time, like in Christopher Nolan's "Tenet"
The plot of the "Tenet" is based on the artistic assumption of the creators of the picture that time can be inverted. That is, to move along the same time axis, but in a different direction. It is not a parallel dimension or a return to the past. An inverted person does not get younger, but all processes around him are going in the opposite direction. For example, oxygen is exhaled and carbon dioxide is inhaled – therefore an oxygen mask is needed. In the inverted time axis, the explosion cools objects, rather than ignites them – the opposite entropy occurs.
Despite the fact that Nobel Prize laureate in physics Kip Thorne contributed to the creation of the film, upon careful analysis, the concept of time inversion does not stand up to criticism. The theoretical scientific basis of the film is based on several concepts: antiparticles, CPT invariance, one-electron universe.
Ilya Deriy, an employee of the Center for Nanophotonics of the National Research University of Information Technologies, Mechanics and Optics, explains: An antiparticle to a particle is the same particle, the moduli of the main parameters of which – mass, charge – are equal to the moduli of the particle parameters, but differ in sign. If particle "a" has mass m, then "anti-a" will have mass -m.
CPT invariance implies the symmetry of physical laws when changing a particle to an antiparticle and changing the sign of time. The theory of a one-electron universe is a hypothetical model of the universe in which all electrons are one electron located alternately at different points in space.
Without going into the details of complex mathematical calculations and equations, it can be said that there are at least three main obstacles on the way back to the future or forward to the past. Speaking about "Tenet", one can recall one of them – the principle of causality. It consists in a simple question: "If I kill my grandfather, will I die too?" Nolan's film responds elegantly, "How do I know?"
The director decided not to flirt with unpleasant logical paradoxes. Another plus in Nolan's piggy bank – people in inverted time just go towards us, changing, for us – the past, for them – the future, but we do exactly the same thing, just the opposite. Moreover, at a certain point in time, we always have the same result. This is similar to how films were played on film in old cinemas.
Whatever it is, the picture at 12:05 will always be the same. In order not to break the logic, it is necessary to accept the requirement that "everything" exists "always". Plus or minus does not contradict anything if we take it for granted that there is a time loop that has always existed, because in this case the principle of causality is not violated.
We just walk in a circle and everything is arranged in such a way that the starting point always coincides with the ending point. Model,
Technology portal to the past, like in the novel "11/22/63" by Stephen King
English teacher Jacob Epping learns that in the back room of an ordinary diner there is a portal to the past, which operates according to several strict laws. A person always moves at the same time, on the same day – 11:58 on September 9, 1958. Regardless of the duration of the trip in the past, in the present it will take only 2 minutes.
It is possible to influence and change events that have already occurred in the past, but if you use the portal again, this will cancel all changes. By the way, the past resists change – the larger the traveler's influence on events, the more it resists. Jacob uses the portal to try to prevent the assassination of John F. Kennedy on November 22, 1963.
In this case, one can recall the Heisenberg uncertainty principle. He says that quantum particles do not have a specific momentum and coordinate. These two characteristics simply take on a value in a certain interval. And the smaller this gap for one of the variables, the larger it is for the other.
The following conclusion suggests itself: even if it turns out to turn the past backwards, this principle will not change. And various quantum processes will always happen with a certain degree of randomness. That is, the past will no longer be the same as it was before we remember it. And the further in time we go, the more we will feel this effect.
It is somewhat similar to the butterfly effect, when a minor impact on the system can cause unpredictable consequences not only in the system itself, but also in a completely unexpected place.
Creation of a temporal field, as in the novel "The End of Eternity", Isaac Asimov
The book describes the organization "Eternity" existing outside of time and space, which gained the ability to travel in time after breakthrough research in mathematics and physics was carried out on the basis of the temporal field generator.
Based on these studies, it was possible to stretch a negligibly narrow temporal field into the future, when the sun turned into a supernova. It was the use of supernova energy that allowed "Eternity" to expand the field and place members of the organization in different centuries in order to keep an eye on "time" – ordinary people and prevent catastrophes.
Theoretically, the use of supernova energy is possible provided that it can be integrated into the developed device. You also need to remember about banal energy considerations.
Let's say there is a ball that is rolling down a hill. To return it to the top, it must first be stopped, and then also rolled to the peak. What if the same ball is not just rolling down a hill, but flying at a breakneck speed in outer space? It is necessary to spend energy not only to stop it, but also to stop all the processes that occur inside, the existence of many of which we do not even mean. This will have to spend a huge amount of energy, which, in my opinion, humanity does not yet have.
Temporality is a special characteristic of temporal processes, which consists in the assumption of the temporal nature of phenomena. In the novel, this is an intertemporal cavity formed by an inexplicable paradox.
Timeloop like in Duncan Jones's "Source Code"
US intelligence agencies have developed the Source Code program . It allows you to place the consciousness of the agent in the body of any person in the last eight minutes of his life. The task of the main character Colter Stevens is to prevent the train explosion that happened the day before, destroying the bomb, and find out who created it. This will help find and neutralize another explosive device that has not yet been activated.
The program is a skillful imitation, which means that it is impossible to change the course of events and evacuate the train. In this case, the activation of the "Source Code" leads to the creation of new timelines due to manipulations with quantum physics.
The time loop is a favorite plot move for many screenwriters and writers. The most striking example of this is the cult film Groundhog Day, where the hero is forced to live the same day over and over again. In real life, this term owes its appearance to the Austrian scientist Kurt Gödel.
He wrote a paper on general relativity, where he proposed a solution to the Einstein equation by considering the role of the gravitational potential. It follows from Gödel's solution that the universe can have a special structure, where the flow of time is looped. In theory, this could lead to time travel. Modern physicists believe that this solution has no practical meaning.
If we add to the assumption about the temporal looping of the theory from quantum physics that there are parallel realities, then theoretically, time travel to alternative realities gets rid of all paradoxes. However, scientists did not even try to develop a mathematical apparatus that would take into account such an assumption.
A natural portal to the past, as in the TV series "Dark"
The series takes place in the fictional city of Winden, located next to a nuclear power plant. Below it is a system of caves where a wormhole is found, allowing time travel 33 years into the past and into the future.
In Dark, the approach to time travel and its consequences is quite realistic – it is impossible to change the course of history. Once in the past, a person cannot change destiny, only contribute to the predetermined future.
All events will happen, and time loops will continue to exist. This is due to the principle of causality , which was also used in "Tenet" – if event A caused event B, then A happened before B. The principle of the wormhole under Winden resembles the Einstein-Rosen bridge. The show also features a "particle of god" as a must-have for time travel. In reality, this concept resembles the Higgs boson.
The Higgs boson is an elementary particle responsible for inert mass. It serves as a measure of the body's inertia, that is, it determines the degree of its resistance to external influences. The more inert body mass, the slower and weaker the body reacts to the action of external forces.
The Einstein-Rosen Bridge is a wormhole, a hypothetical time travel vehicle that connects two points at any distance from each other in time and space. The implication is that space and time in this concept have neither end nor edge. That is, a particle trapped in a hole can continue its path to the future or past as far as desired.
The concept of wormholes is consistent with general relativity, but no practical study or scientific work has proven their existence in real life. So far, they exist only on television screens.