Do You Believe in Reincarnation? Boy Gives Detailed, Verified Information About Past Life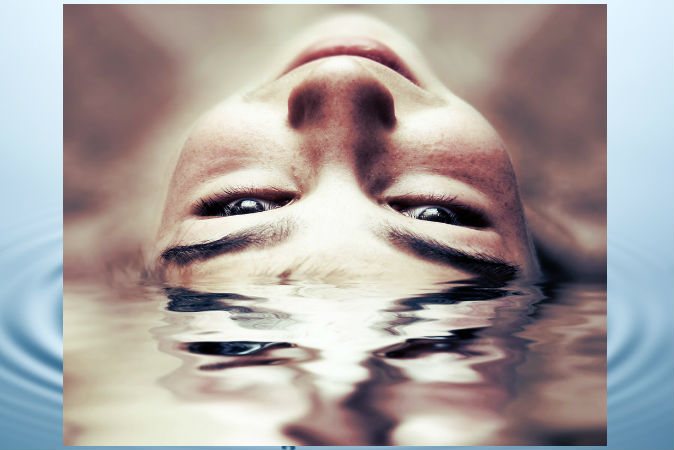 If you heard a child give detailed information about a dead man's life that he could not seemingly have known through normal means, would you believe he is that man's reincarnation?
Psychologist Dr. Erlendur Haraldsson, professor emeritus at the University of Iceland in Reykjavik, has long studied reincarnation. He has highlighted a case he began investigating in 2000 in which a boy named Nazih Al-Danaf gave many correct details about his purported past-life incarnation.
Dr. Haraldsson worked with a local researcher, Majd Abu-Izzeddin, in Lebanon to interview the boy's family members and the family of the deceased man Nazih may have been. All witnesses were interviewed multiple times several months apart, and the story remained by and large the same. The most striking testimony came from the dead man's wife, who tested the boy's knowledge of her life with her husband.
First Talk of Another Life
At the age of about one and a half, Nazih told his mother, "I am not small, I am big. I carry two pistols. I carry four hand-grenades. I am 'qabadai' (a fearless strong person). Don't be scared by the hand-grenades. I know how to handle them. I have a lot of weapons. My children are young and I want to go and see them."
He used words his parents didn't expect him to know at that age, showed an unusual interest in cigarettes and whisky, talked of a mute friend who had only one hand, said he had a red car, and said he died when people came to shoot at him. He said he was taken in an ambulance to the hospital, and was given an anesthesia shot in his arm on the way. He asked to go to his home in Qaberchamoun, a small town that is about 10.5 miles (17 kilometers) away.
Nazih has family near Qaberchamoun, but had never been in the town itself and didn't know anyone from the town. After years of pestering, his parents finally took him to Qaberchamoun when he was 6 years old, in 1998. Some of his sisters went too.
Finding the House, Talking to His 'Wife'
They arrived at an intersection of six roads in Qaberchamoun. Nazih pointed to one and said to follow it. He then instructed his father to wait for the next fork in the road, then go up to where his house is. His father, Sabir Al-Danaf, did as the boys said. He was eventually forced to stop the car, because the road was wet and became difficult to drive on. Nazih jumped out and ran on ahead. His father followed him, and the women got out to talk to a local man while waiting for Nazih and Sabir to return.
As the women described what Nazih had told them, the man was stunned. The details matched his deceased father. Dr. Haraldsson interviewed this man, Kamal Khaddage, whose father, Fuad Assad Khaddage, had died many years earlier.
Nazih was unable to recognize any of the houses ahead, so he and his father returned to the car. Khaddage asked his mother, Najdiyah, to come speak to the boy. Having heard that the boy may be her husband's reincarnation, she tested him.
She asked him: "Who built the foundation of this gate at the entrance of this house?" Nazih replied: "A man from the Faraj family." This was correct.
She asked him: "Who built the foundation of this gate at the entrance of this house?" Nazih replied: "A man from the Faraj family." This was correct.
She asked him if she had had any accident when they were living at the house in Ainab. Nazih said she had dislocated her shoulder one morning. He took her to the doctor when he got home from work, and she had a cast on for a while. This was correct.
She asked him if he remembered how their daughter, Fairuz, had become ill. He said, "She was poisoned from my medication and I took her to the hospital." This was correct.
Nazih went to a particular cupboard of his own accord and said that that's where he had kept his weapons, though none were in there at the time. That was where Fuad had kept his weapons. The boy asked Fuad's widow if she remembered how their car had stopped twice on the way from Beirut and Israeli soldiers had helped them start it again. This had indeed happened. The boy mentioned a barrel in the garden he used to teach his wife to shoot, and ran out to see if it was still there. It was.
Najdiyah showed Nazih a photograph of Fuad and asked: "Who is this?" The boy replied: "This is me, I was big but now I am small."
'The Matrix' turned out to be a metaphor for transgender people and gender identity
Director Lilly Wachowski has confirmed fan theory that the Matrix trilogy is about transgender people and gender identity. Interviews with the filmmaker, in which she reveals the meaning and metaphors of films, published on YouTube -channel, the Netflix Film Club.
"I'm glad people talk about The Matrix films through a transgender lens. I like that these movies turned out to be close to trans people who come up to me and talk about how these films saved their lives," she admitted.
Wachowski emphasized that she is happy that the original idea of ​​the film has surfaced in fan theories:
"It was our original concept, but the world – I mean the film company – was not yet ready for this."
The Matrix is ​​a trilogy of sci-fi films from 1999 to 2003. It tells about the struggle of surviving people with intelligent machines after the death of human civilization. 
The trilogy has grossed $ 1.6 billion worldwide. The directors were brothers Lawrence and Andrew Wachowski, who then changed sex and became Lana and Lilly Wachowski.
Cell migration: is there another personality inside you?
Perhaps you believe that your body and mind are yours alone. In fact, you are a fusion of many organisms – possibly including another person, says BBC Future.
Once upon a time there was a very simple description for human origins: a man and a woman met, had fun, and then – relatively quickly – a tiny fertilized egg turned into a screaming newborn baby.
Everything was very clear: the man was half father, half mother, but 100% owned by himself.
However, this simple story has become quite complicated over the past decades. As it turned out, in addition to the genes passed on to us by our parents, we are home to an extensive set of viruses, bacteria and even, possibly, other personalities.
Moreover, if you have a twin, particles of it are likely to be present in your body (including your brain). And they are not just present, but, possibly, capable of influencing your behavior.
A monster named toxoplasma
"People are not individuals, but superorganisms," says Peter Kramer of the University of Padua. "A huge variety of organisms are constantly fighting for power over our body."
Co-authored with Paola Bressan, Dr. Kramer recently published an article in the scientific journal Perspectives in Psychological Science that urges psychologists and psychiatrists to consider the possible impact of this factor on human behavior.
For some, this will be alarming news, but scientists have long known that the human body is a jumble of different organisms.
Gut microbes are capable of producing neurotransmitters that alter our mood ; some researchers even speculate that microbes can influence a person's appetite, forcing us to consume their preferred food.
And infection with a parasite called Toxoplasma gondii can kill you in some cases. By infecting a rat or mouse, this microbe changes the consciousness of the host in such a way that he ceases to be afraid of cats and even reaches out to their habitats – for reproduction, Toxoplasma certainly needs to get into the cat's body.
However, Toxoplasma can also infect a person in the same way, as a result of gaining control over human behavior: some of those infected become prone to unnecessary risks, while others are more likely to develop schizophrenia or suicidal depression.
Meanwhile, despite the potentially dangerous consequences of infection for humans, about a third of all meat sold in Britain is infected with this parasite . "We need to end this," says Kramer.
Twins are closer together than they might seem
Thus, it becomes clear that we are not necessarily entirely responsible for our own behavior.
This alone is enough to make a person doubt the usual perception of their own identity, but the thought that our brain is inhabited not only by tiny microbes, but also by other human beings, becomes really uncomfortable.
Siamese twins, who share a common brain for two bodies, are the most graphic illustration of this, Kramer says. However, even ordinary, non-fused twins may have common organs that they are not even aware of.
During early embryonic development, cells of twins or triplets are able to migrate from one embryo to another.
Previously, scientists believed that this happens very rarely, but it turned out that such a scenario is very common. So, about 8% of non-identical twins and 21% of non-identical triplets have one, but two blood groups: the blood of one group is produced by their own cells, and the blood of the other is produced by cells migrated from the twins.
In other words, they are "chimeric" or hybrid organisms. Moreover, the matter is not limited to blood – a similar situation is observed with cells of various organs, including the brain.
This hybridity in relation to the brain can have very serious consequences.
For example, it is known that the relative position of different parts of the brain is very important for its normal functioning.
The presence of foreign tissue in the brain, for the development of which foreign genes are responsible, can disrupt its architecture.
This can explain, for example, the fact that twins are very often left-handed – it is believed that the distribution of motor functions between the right and left sides of the body depends precisely on the organization of the right and left hemispheres of the brain. Perhaps it is hybridity that upsets this balance.
Even if you have never had a twin in your life, it is possible that your body still contains cells from another human being.
It so happens that two embryos fuse into a single whole at the stage of early development. As a result, the cells of one embryo enter the tissues of another and, at first glance, develop without deviations. However, they carry the genetic information of another person.
"You may feel like you are one, while there are foreign cells in your body – so there were two of you since birth," says Kramer.
There was even a case when a genetic study found that a woman is not the biological mother of her two children.
The opposite also happens – the cells of the older child remain in the mother's body and, after the conception of the younger child, move into the embryo.
Whichever way this happens, it's entirely possible that another person's cells can cause the brain to develop in completely unexpected ways, says Lee Nelson of the University of Washington. She is studying the possibility of the mother's cells entering the baby's brain.
"Depending on the number and type of cells, as well as in what period of embryo growth they migrate, there are different scenarios for the deviation of the child's brain from normal development," says Nelson.
As it turned out, even adults are not immune to the penetration of other people's cells into their body.
A man is in a woman
Several years ago, Nelson and William Chen of the University of Alberta, Canada, decoded genomes taken from female brain slices. They looked for signs of a male Y chromosome.
In about 63% of the samples studied, the researchers found male cells. "We didn't just find male DNA in the female medulla – it was present in several parts of the brain at once," says Chen.
In other words, women's brains were stuffed with male cells. According to scientists, the stem cells of a male child somehow overcome the placenta barrier and enter the mother's brain.
Interestingly, according to some reports, the presence of male cells in the brain of women reduces the likelihood of developing Alzheimer's disease in the latter – although exactly why this happens remains a mystery.
Some researchers are even starting to wonder if the baby's cells may affect the mother's mood during pregnancy.
Our knowledge of the human "superorganism" is still very fragmentary, and many of the implications of such a symbiosis are now discussed only in the form of theoretical calculations.
The purpose of Cramer and Bressan's paper was not to provide clear answers to the questions at hand, but to educate other psychologists and psychiatrists about the many organisms that make us who we are.
"We are not able to fully understand human behavior, considering a person as only one individual, – notes Kramer. "It is necessary to consider it as a collection of organisms in order to understand why we behave in one way or another."
For example, scientists often use the study of twins to get closer to understanding human behavior.
However, the fact that even non-identical twins could exchange fragments of brain tissue at the stage of early development casts doubt on the purity of such experiments.
Caution must be exercised when using the findings of twin studies to study diseases such as schizophrenia, which can be caused by inappropriate brain architecture, warn Bressan and Kramer.
However, do not worry about foreign organisms in our own. After all, it is they who make us who we are.
"For better or worse, we're going to have to share the body with these 'immigrants,'" Nelson says. "And I think the pros of this cohabitation outweigh the cons."
By David Robson
Source BBC com
PS: The phenomenon of subpersonalities has long been studied in the psychological literature. Now classical science has come close to this question.
Consciousness Affects Reality: Repetition and consolidation of experience?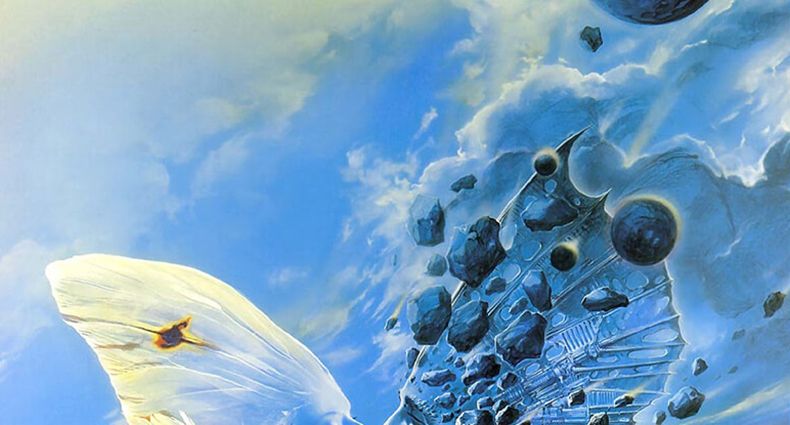 Dr. Joe Dispenza was one of the first who began to study the influence of consciousness on reality from a scientific point of view. His theory of the relationship between matter and consciousness brought him world fame after the release of the documentary "We Know What the Signal Does." 
A key discovery made by Joe Dispensa is that the brain does not distinguish between physical and mental experiences. Roughly speaking, the cells of the "gray matter" absolutely do not distinguish between the real, i.e. material, from the imaginary, i.e. from thoughts.
Few people know that the doctor's research in the field of consciousness and neurophysiology began with tragic experience. After Joe Dispenza was hit by a car, doctors suggested he fasten the damaged vertebrae with an implant, which could subsequently lead to lifelong pain. Only in this way, according to doctors, could he walk again. But Dispenza decided to quit taking out traditional medicine and restore his health with the power of thought. After only 9 months of therapy, Dispenza could walk again. This was the impetus for the study of the possibilities of consciousness.
The first step in this direction was communication with people who experienced the experience of "spontaneous remission". This is a spontaneous and impossible from the point of view of doctors healing a person from a serious illness without the use of traditional treatment. During the survey, Dispenza found out that all people who went through a similar experience were convinced that thought is primary in relation to matter and can heal any disease.
The theory of Dr. Dispenza claims that each time, experiencing some kind of experience, we "activate" a huge number of neurons in our brain, which in turn affect our physical condition. It is the phenomenal power of consciousness, due to the ability to concentrate, that creates the so-called synaptic connections – connections between neurons. Repeated experiences (situations, thoughts, feelings) create stable neural connections called neural networks. Each network is, in fact, a certain memory, on the basis of which our body in the future reacts to similar objects and situations.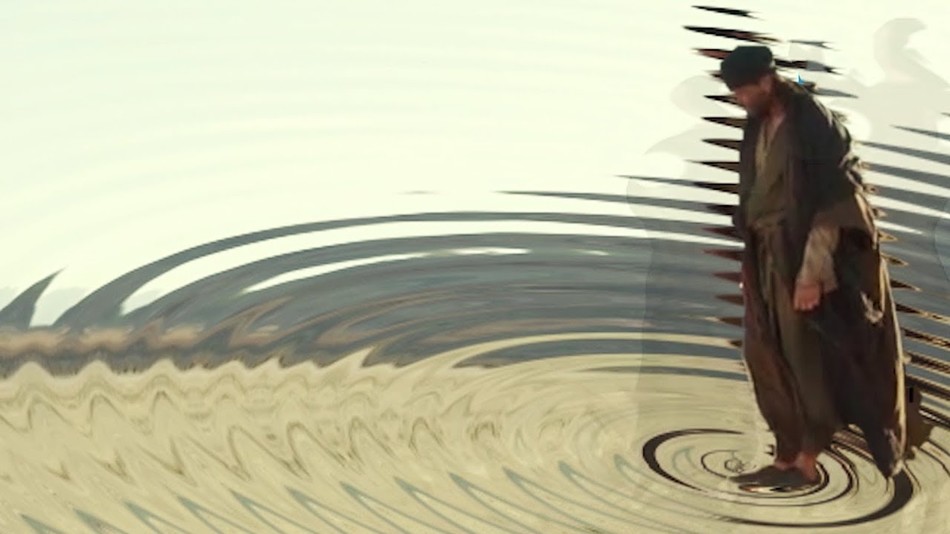 According to Dispensa, our entire past is "recorded" in the neural networks of the brain, which form the way we perceive and feel the world as a whole and its specific objects in particular. Thus, it only seems to us that our reactions are spontaneous. In fact, most of them are programmed with stable neural connections. 
Each object (stimulus) activates one or another neural network, which in turn causes a set of certain chemical reactions in the body. These chemical reactions make us act or feel in a certain way – to run or freeze in place, rejoice or be upset, become excited or fall into apathy, etc. All our emotional reactions are nothing more than the result of chemical processes caused by established neural networks, and they are based on past experience. In other words,
The basic rule of neurophysiology is:
nerves that are used together are connected.
This means that neural networks are formed as a result of repetition and consolidation of experience. If the experiment is not reproduced for a long time, then the neural networks break up. Thus, a habit is formed as a result of regular "pressing" the buttons of the same neural network. This is how automatic reactions and conditioned reflexes are formed – you have not yet had time to think and realize what is happening, and your body is already reacting in a certain way …
Our character, our habits, our personality are just a set of stable neural networks that we can weaken or strengthen at any time thanks to a conscious perception of reality! By focusing consciously and selectively on what we want to achieve, we are creating new neural networks.
… Previously, scientists believed that the brain is static, but studies by neurophysiologists show that absolutely every smallest experience produces thousands and millions of neural changes in it that affect the body as a whole. In his book "The Evolution of Our Brains, the Science of Changing Our Consciousness," Joe Dispenza asks a logical question: if we use our thinking to cause certain negative states in the body, will this anomalous state eventually become the norm?
Dispenza conducted a special experiment to confirm the capabilities of our consciousness. People from the same group daily pressed the spring mechanism with the same finger for an hour. People from another group had only to imagine that they were clicking. As a result, the fingers of people from the first group got stronger by 30%, and from the second – by 22%. 
Such an influence of purely mental practice on physical parameters is the result of the operation of neural networks. So Joe Dispenza proved that for the brain and neurons there is no difference between real and mental experience. So, if we pay attention to negative thoughts, our brain perceives them as reality and causes corresponding changes in the body. For example, illness, fear, depression, a surge of aggression, etc.
Another conclusion from Dispenza's research concerns our emotions. Stable neural networks form unconscious patterns of emotional behavior, i.e. a tendency to some form of emotional response. In turn, this leads to a repeated experience in life. We step on the same rake only because we don't realize the reason for their appearance! But the reason is simple – each emotion is "felt" due to the release of a certain set of chemicals into the body, and our body simply becomes somewhat "dependent" on these chemical combinations. Having realized this dependence as a physiological dependence on chemicals, we can get rid of it. Only a conscious approach is needed.
Of course, despite the studies of Dispenza, official science is distrustful of his claims. But why wait for official approval from scientific minds, if now the results of these discoveries can be applied in practice? The main thing is to realize that thought is capable of changing the physical world.