Do We 'Exist' Before We Are Born? A Woman Who Remembers Shares Her Story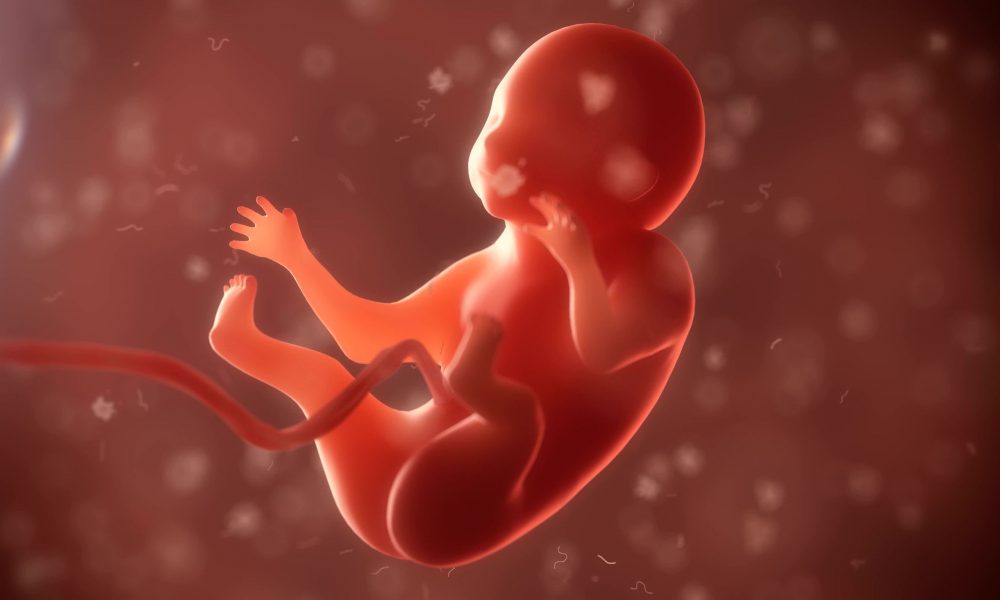 The Facts:Susan Manewich shares her memories of her SELF before birth, as well as her memory of incarnating into her mothers womb, what it was like and how she felt.
Reflect On:Is it possible that we are conscious, in another form, prior to birth? Who are we beyond the mind and body?
Does life exist before birth? This is a question that's been contemplated for thousands of years. In the Socratic dialogue, Meno by Plato, the character Socrates attempts to prove that life exists before birth. Instead of innate knowledge that we are simply born with, knowledge that simply comes naturally to us, Plato relies on prenatal knowledge to explain our ability to solve problems in mathematics and philosophy, and suggests that we must have known the answers to these problems all along.
Plato, among many others, was convinced that there were such things as absolute beauty and truths. He believed that what we call the 'soul' was eternal, and that all knowledge was simply a form of remembering things that our soul knew before birth. To explain his view, he wrote the parable of the cave, where people are sitting around a fire watching shadows of the outside manifest themselves on the wall of the cave. For their entire life, they watched these reflections, and to them, it was a representation of the real world. One day they ventured out of the cave, and the real world was finally revealed to them.
Today, this is happening on multiple levels, so much so that the truth is so 'painful' and unbelievable that many prefer to venture back into the cave of ignorance.
Plato believed that, before birth, the soul possesses knowledge, but that knowledge is lost when we enter into the world at birth. Our senses cloud the remembrance of real truths as we enter into the world of illusion and eventually become slaves to our senses. Perhaps this is why many spiritual practices like Buddhism and several yogic philosophies preach the abstinence of sensorial pleasure to an extent, because the more we engage in our senses, the further we drift away from the knowledge of our soul.
This is very interesting because the idea of the soul being an eternal entity is nothing new. Take reincarnation, for example, which is the idea that we experience many different lives not only on our own planet and dimensions, but other ones as well. The topic and research that's gone into reincarnation is extremely fascinating to say the least, so much so that Carl Sagan stated that reincarnation deserves "serious study" because "young children sometimes report details of a previous life, which upon checking turn out to be accurate and which they could not have known about in any other way other than reincarnation." (source)
There's Research To Support It
Now, this does not mean that reincarnation is the be all and end all of the soul's journey and experience, it might be one option out of several possibilities depending on its purposes, lessons it needs to learn, etc. The University of Virginia's psychiatrist Jim Tucker is arguably the world's leading researcher on this topic, and in 2008, he published a review of cases that suggested the existence of reincarnation in the journal Explore.
It makes sense, at least to me, that children are more likely to experience this type of memory recollection because they're younger in age. So, perhaps they're able to remember what happened to them prior to being born, before the soul loses its memory after being entering into a human body.
Here's an article I wrote on multiple children providing details and proof of their past lives here on Earth. Here's another one of a boy who remembered his past life on Mars. The Mars case is of particular interest, given that Mars was once very much Earth-like and there is evidence that an advanced civilization existed there in the past. You can see my post here and read the study that's cited. You can also learn more about Mars and its supposed past here.
So, if we have experienced past lives before we were born, did we come here for a reason? Did our souls choose to come here? Are we all here for some sort of specific purpose? Are we here to remember why we came? Is it possible that the soul may forget why it came and goes to sleep, but can also 'wake up' and remember why it's here?
Susan's Story
Susan A. Manewich is the President of the New Energy Movement and is also a contactee, which is a person who's been contacted by what we perceive as extraterrestrial life. She has been involved in some of the most extensive research on contactees ever conducted.
We recently interviewed Susan about her research into The Contactee Experience. At the beginning of the interview, she touches upon how she literally remembers incarnating onto this planet and being in her mother's womb, which signifies her knowledge that she came from somewhere else. This is fascinating as it begs some interesting questions: If her memories are in fact correct, what does this say about who we truly are, and about what we think we know about our reality and our consciousness?
"Literally remember coming from a different space and place… I didn't lose that consciousness, I remember that… I remember, literally, hearing the call, that I needed to leave where I was, which was in energy form, and I do remember being connected to source, and literally being really excited to come too. I didn't know it was this planet, let's just put it this way: it was a call, it was a pull… I do remember the journey of coming through, I remember being energy in the corner of my parents' bedroom and literally the next thing I know, my next conscious memory is being in my mothers womb probably about 7 mothers or so in Utero."
We interviewed her for a 3-part series that goes deeper into the topic of contactees, both in regards to beings and ET's, as well as her work on bringing forth new energy technologies.
The Contactee Experience, which is the first part in the series, is currently available for free for you to watch on demand. You can start watching it here.
In our Hidden Energy Technologies interview with Susan, we explore how she has been vetting free energy technologies for many years now, and has some of the most extensive knowledge out there on these subjects. In our interview with her, we explore these technologies, what's real and what's not, and what it will take to actually have these technologies hit the light of day… and it's not simply by ending the Deep State's suppression of them.
In the final part, Contactees and The Shift, Susan shares some of the most important and understandable messages regarding contactees. We also get into the most commonly shared messages contactees report, as they relate to the massive global shift in consciousness we are experiencing on the planet today.
As we discuss in the interview series, it's important to keep in mind that there are multiple forms of contact: there are abductions, which you can read more about here, energetic contact experiences, contact with extraterrestrials, and contact with other types of beings.
If you would like to watch this interview series and learn a lot more about the latest contactee and free energy technology research, start by watching part 1 here.
As backed up by research, most contactees who have been hypnotically regressed, as well as those who haven't, share shockingly similar stories in their experiences. Dr. David M Jacobs, a recently retired Professor and historian, has stated that the "consistency is mind-boggling."
It's not uncommon for 'ET contactees' or those who have been regressed to share information that suggests life exists prior to birth. The reason for a lot of the UFO/ET activity we see here today could be directly correlated with the idea that these people have come here for a specific purpose. This is a common feeling among activists and those who have experienced ET/UFO contact, at least a good portion of them.
The Takeaway
Contemplating reincarnation and the existence of life prior to birth is nothing new, as proven by generations of children who remembered their past lives as well as ancient lore and philosophy from around the globe. The information shared within this article isn't 'proof' according to the way our minds have been trained to recognize what 'proof' is; instead, it's something that seems to resonate deeply with many people. Couple that with the extreme consistency between the stories shared by not only children, but by people like Susan as well, the reincarnation theory seems incredibly plausible. Plus, if you look at the work of multiple hypnotic regressionists who've worked with people that have experienced 'extraterrestrial' contact, it's definitely interesting to say the least.
Furthermore, if we examine scientific literature associated with parapsychology, quantum physics and consciousness (all related), the idea that consciousness or the soul exists as a separate entity from the body is really not that far off, although consciousness is, in my opinion, something different from the soul.
——–
Watch the full interview with Susan titled The Contactee Experience by clicking here.
The Many Forms of Déjà Vu And Possible Scientific Explanations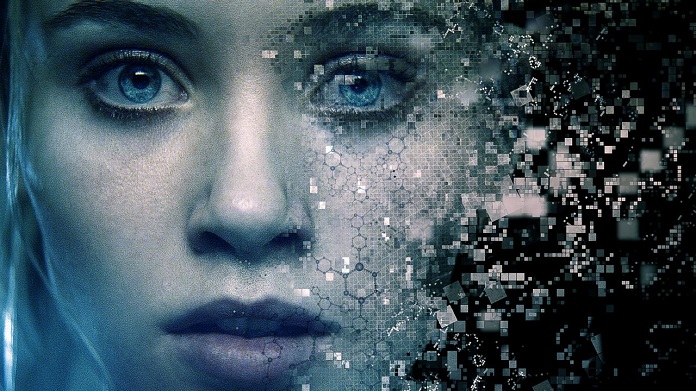 That eerie feeling of déjà vu is very common, though scientific explanation has far to go before it is able to fully explain this aspect of the human consciousness
Most people, at one point or another, have experienced a feeling of deja vu (French for "already seen"). Whether or not they even realized it at the time, or cared to give it a label, the situation is common: you recognize as familiar something which you know you've never seen before. An object, a person,a place, a scene, an event… it is a fairly common experience.
Perhaps in the minds of some people there is something seemingly "supernatural" or sinister and overly thought-provoking about the phenomenon of déjà vu. From a scientific perspective, however, this doesn't seem to be the case.
Different Types of Déjà Vu
Scientists who study mental phenomenon such as déjà vu have taken it upon themselves (as scientists so often do) to also classify some subcategories of the phenomenon. So, when you are experiencing déjà vu, you may actually be experiencing one of three varieties: Déjà vecu, déjà senti, or déjà visite.
Déjà vecu ("already lived through"), the most common form, occurs when there is a feeling involved in an experience – sort of an "I know that I've been here before" feeling.
Déjà senti ("already felt") is fully mental, without the reliance on the visual aspect of deja vu. The idea of having thoughts that you've already had before.
Déjà visite ("already visited") is perhaps the creepiest of them all. This is the one that gives little children nightmares – it is the uncanny knowledge of a person or place which has been previously unknown to the person. It is walking into a new building and knowing right where the bathroom is. Completely unexplainable, and rather rare. This is the one that is most often attributed to spiritual encounters, out of body experiences or ESP.
Possible Explanations for Déjà Vu
Most explanations agree that there is nothing strange happening in your brain when it plays these sorts of "tricks" on you, nor is there something physically wrong with you (at least nothing too important). It is just a feeling. It is your mind playing tricks on you.
This being said, there are a variety of explanations for déjà vu which do seem to be rather interesting (despite the fact that they avoid "conspiracy theories" and ESP and such things).
For instance, it has been shown that there is a link between one's mental health and the occurrence of déjà vu. People with mental disorders often see the world a little bit differently, and are prone to such mental abnormalities as the perception of déjà vu.
In addition, certain intoxicating substances also tend to lead to heightened déjà vu awareness, though this assertion doesn't seem particularly groundbreaking.
More interesting theories are those which deal with real, physical defects in the brain that might lead to déjà vu. Some have suggested (though with little evidence to back it up) that déjà vu might be caused by a delayed firing of neurons somewhere in the brain, inhibiting the message (or at least part of the message) for just a fraction of a second, causing the brain to process the same thought twice in quick succession.
For instance, if your two eyes both saw the same event, but for some reason the message took just a fraction longer to reach your brain from your left eye than it does from your right, there is a chance that your brain may process the same event twice, making you feel like you've already seen it, even if it was only a thousandth of a second earlier.
The Opposite of Deja Vu
Most people probably don't realize that Deja vu (in all of its forms) has an opposite as well. This is called Jamais Vu ("never seen"), and it is quite interesting as well. This is that odd experience wherein you walk into a place you are very familiar with, but have a momentary feeling that you have never been there before.
It is most often suffered by those with amnesia or mental deficiencies, but every once in a while it happens to the average Joe as well. There is a moment of near panic – and then you probably realize that you were just suffering from a momentary lapse of mental functions.
And so, those are the basics of deja vu. It is a phenomenon about which scientists still have much to learn, but which will hopefully be able to offer great insights into just how the complex mechanisms of the human brain truly work.
Reincarnation, Hypnosis, and How to Recall Past Lives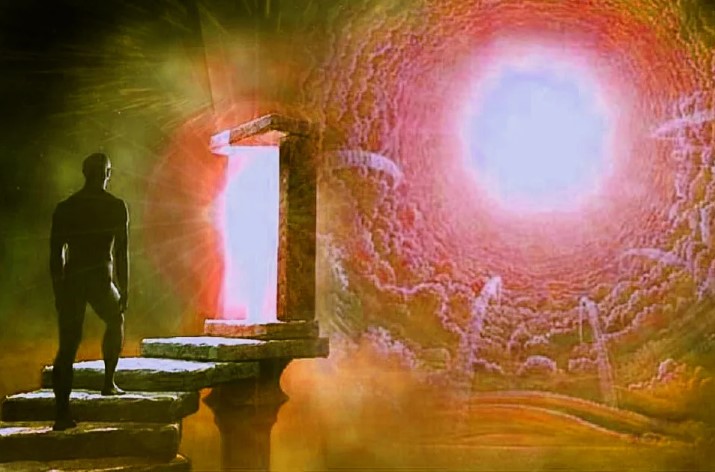 Reincarnation, like any idea based on faith, is difficult to prove but when studied in depth seems to offer many answers to the questions people have.
Basically, the theory of Reincarnation is that the soul, to use a term all are familiar with, survives the death of the body and in some future time returns as a newborn to live again.
This can happen over and over again with the soul having new experiences and learning new things with each life. The end result is the subject of many interpretations, some believe that as the soul matures it will eventually reach a plane of existence some call Nirvana, or become one with the universe or with God.
Karma
The concept is as ancient as any other belief on this planet. The Egyptians, Greeks and Romans all believed in some form of rebirth as do those of the Hindu faith. Today the theory is accepted by many primarily because it seems to make sense. The reasoning that something happens because "God wills it" may be comforting to some but not to others.
Reincarnationists believe that everything happens for a reason. Bad things happen to good people because at some time in a past life perhaps they inflicted some pain or suffering upon someone and are now having it inflicted upon them so that they can understand and learn from the experience.
This is known as karma and has the same result as the Christian ideal, "Do unto others and you would have others do unto you." A person's behavior in a former life dictates the higher or lower form one will take in their next life.
Phobias and Déjà vu
A belief in past lives can help explain many things. Why does a child, with no experience, wake up screaming in the middle of the night for no apparent reason? Are they recalling an experience from a past life? Why do people have phobias? Does one have an unreasoning fear of flying because they were once killed in a plane crash? Do heights terrify someone because they once fell to their death?
These are just some of the few theories associated with past lives: some believe that past life experiences can be responsible for development of phobias in the current life.
How many people have had the feeling that they had been somewhere before even though they know full well they never have been? There are many documented cases of people how go on vacation to a place they have never been to and yet know more about it that they should be able to know.
Why is it that you can take an instant dislike to someone you have never met before? Or perhaps you did meet them in a different incarnation in a different life and for whatever reason grew to hate them.
Some believe that this phenomenon is the result of experiences from past lives.
Past Lives
In most cases, it's believed that people recall little or nothing of past lives; many also believe that this is as it should be for learning experiences would be colored if one had that knowledge.
It is thought that the people furthest along in their quest to the end experience are those with the strongest beliefs on reincarnation. Those just beginning the journey reject the theory outright.
Regressive Hypnosis
Much has been written about using hypnosis as a tool to delve into past lives. Many things about the subconscious are still not understood and the recalling of memories from past lives is amongst those in question.
A past life regression is a way to tap into the subconscious mind in order to retrieve memories of past lives. One of the most common ways this is done is with a past life therapist through use of hypnosis.
What Happens During A Past Life Regression?
Initially, the goal is to place a person in a totally relaxed state. This would mean sitting or laying in a comfortable position and then beginning to take some deep, relaxing breaths. Next, the past life regressionist will begin a guided, visualization process in which the person will be instructed to picture a particular scene in their mind.
This could involve descending a set of stairs, with each step allowing the individual to become more and more relaxed.
Another visualization technique involves being in some type of room or building with a series of doors, with each door representing a past life. Different therapists use different techniques.
At this point, the key is to enable a person to be relaxed enough to access memories of past lives from their subconscious mind. It is important to note that even though a person is placed under hypnosis, that individual is still completely aware of everything around them.
Once the person begins to explore a past life the therapist may ask some questions to help determine what sex a person was, where the individual lived, the type of clothing they wore, what they did for a living, and what their family was like. Some people are able to recall memories quite easily, while others may only remember a small amount of information.
Benefits Of Recalling Past Lives
Outside of curiosity or looking for proof that reincarnation exists, there are some true benefits that can come from past life regression. For example, some people have deep fears or phobias without any apparent cause.
Exploring a past life can reveal the reason for those fears. Perhaps a person has a fear of water even though they've never had any bad experiences associated with water.
During a past life regression that person could recall drowning in a past life. Although that memory isn't in the conscious mind, it still exists in the subconscious mind and the fear of drowning bleeds over into the conscious mind. Once the individual is able to get to the root of the fear and understand it, the fear goes away in many cases.
Recalling past lives can also help a person have a better understanding of particular relationships within a current lifetime. It is believed that certain groups of souls incarnate together over different lifetimes.
While in this lifetime it may make no sense why a person is so against a certain family member, particularly because that family member has never done anything malicious to that individual, during a past life regression, that person might recall knowing the family member in the past whereas the family member was cruel or abusive to the individual.
How To Find A Past Life Regressionist
Check to see if there are any hypnosis centers in your area. If so, be sure there is a certified therapist trained in past life regression. A metaphysical bookstore might be able to recommend a therapist. Of course, an internet search should be able to reveal therapists in or around the area.
When seeking a professional to help with past life regression, it's important to distinguish between a therapist who will place you under hypnosis and a psychic who will psychically tell you about past lives.
A past life regression can be interesting and informative. Sometimes, a person can become emotional while recalling certain memories. It's worthy to note that nothing can hurt you while under hypnosis.
Whatever has happened in the past remains in the past and for most people, while recalling memories, it's like watching the action take place on a movie screen. For those who believe in reincarnation, being regressed is like opening a window to the past.
The Social Engineering of the Meaning of Life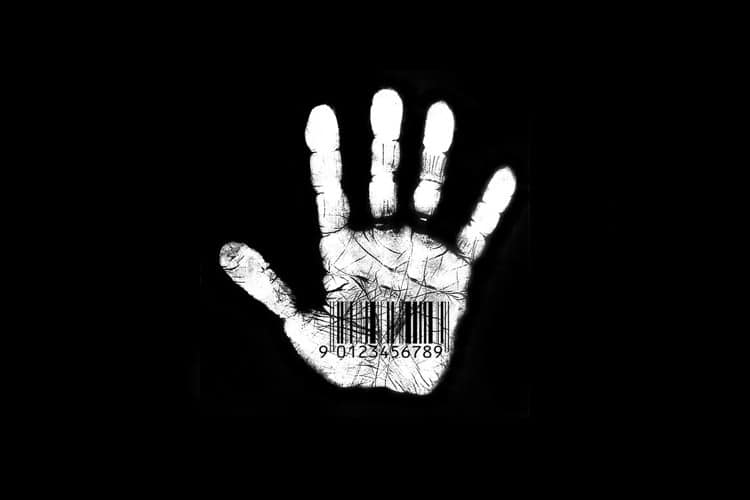 Patrick J. Herbert, Patrick Herbert
Waking Times
We have been fed lies by a system designed to enslave us since birth. It uses deception as its primary means to accomplish this, and it involves institutions that we have been told to trust unconditionally. It is multi-faceted, multi-layered, and its primary means of perpetuating itself is through purposefully designed indoctrination through education. Logic and critical thinking are, by design, removed from the equation. This guarantees that we will only learn what they want us to learn, and think how they want us to think.
In detail, this system can be best described by the adage "garbage in, garbage out". When the foundation from which a society derives itself is built upon lies, it is an absolute guarantee that the lies will permeate every aspect of that society. Over time, those lies begin to appear as unquestionable truths, and are committed as such in the knowledge base that subsequent generations are taught from.