DNA would not be unique: there may be millions of possible genetic molecules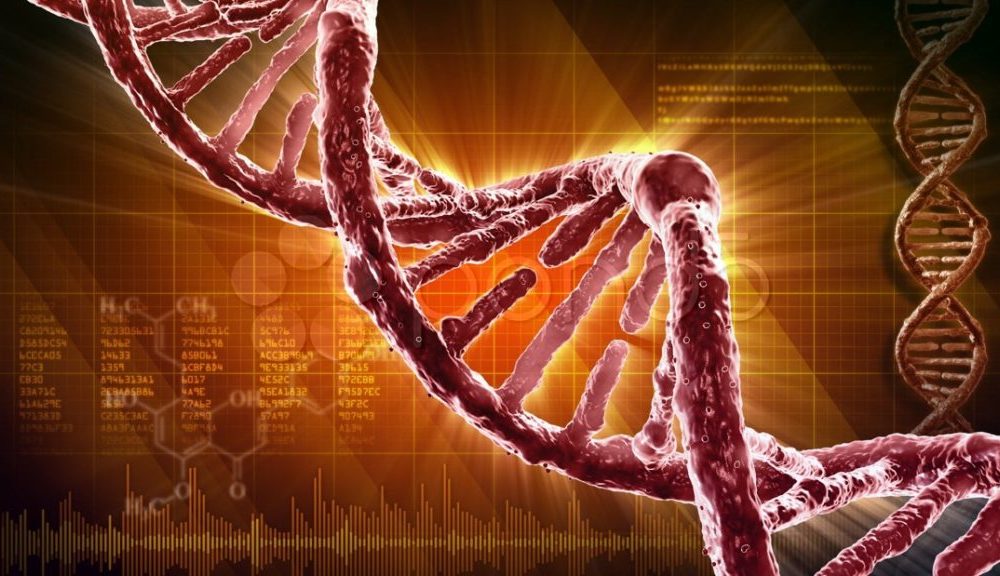 A team of scientists used a computer program to discover more than 1 million molecules that could store genetic information, just like DNA.
DNA and its cousin RNA store genetic information and allow life as we know it, but what if millions of lesser known chemicals could do exactly the same?
A new study suggests that more than 1 million similar chemicals could encode biological information in the same way as DNA does. The new study could point the way to new goals for pharmaceutical drugs, explain how life on Earth evolved and even help us find ways to live beyond our planet, according to the authors.
Jay Goodwin, chemist at Emory University and co-author of the study, said in a release:
It is really exciting to consider the potential of alternative genetic systems … that could possibly have arisen and evolved in different environments, perhaps even on other planets or moons within our solar system. "
DNA and RNA, the two known types of nucleic acids contain chemical bits called nucleotides, which bind in a particular order and transmit different data, depending on their sequence, similar to individual letters within a written sentence. Some natural and artificial molecules mimic the basic structure of DNA, but so far, no one had tried to count how many of these similarities could exist, the authors wrote.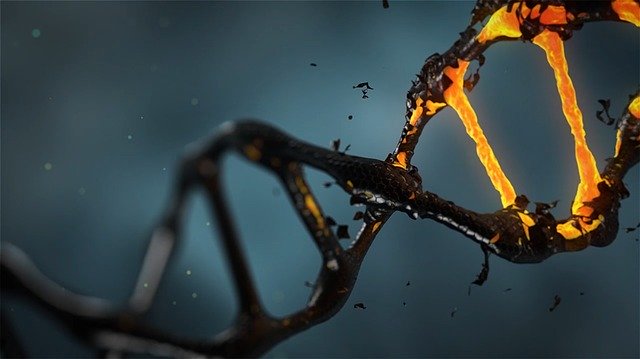 Jim Cleaves, chemist at Tokyo Institute of Technology said in a statement:
There are two types of nucleic acids in biology. We wanted to know if there is one more to find or even a million more. The answer is that there seems to be many, many more than expected. "
Simulating DNA-like molecules
The authors designed a computer program to generate chemical formulas for molecules similar to nucleic acids. In DNA, nucleotides are joined in different pairs and joined in a line, so scientists made sure that their generated molecules could be formed in the same way. In the end, his program gathered more than 1,160,000 different molecules that met these basic criteria.
Markus meringer, chemist at German Aerospace Center in Cologne, said in a statement:
"We were surprised by the result of this calculation. It would be very difficult to estimate a priori that there are more than one million scaffolds similar to nucleic acids. Now we know, and we can start analyzing some of these in the laboratory. "
The multitude of similarities can clarify the story of how life arose on Earth, before DNA and RNA dominated the world of biology. Theoretically, evolution may have performed "tests" with some of these other molecules before establishing nucleic acids as the best carriers of genetic data, the authors suggested.
The similar ones can also boost future medical advances, they added. According to the statement, drugs that resemble nucleotides are already used to undermine dangerous viruses and malignant cancer cells in the human body. With a library of structurally similar molecules at hand, drug developers could adopt similar DNA as an important weapon in the fight against disease.
Pieter Burger, biochemist of the Emory University said in a statement:
It is absolutely fascinating to think that through the use of modern computational techniques we could find new medicines by looking for alternative molecules to DNA and RNA that can store hereditary information. "
The scientific study has been published in Journal of Chemical Information and Modeling.
Source: Live science
A cold virus can infect a pregnant woman's fetus
The study showed that the expectant mother is able to transmit a respiratory tract infection to her unborn child.
Scientists from Tulane University (Louisiana, USA) received the first evidence that the cold virus, which affects a pregnant woman, can penetrate the placenta and infect the fetus. An article about this has been published in PLOS One .
The placenta, an organ that develops in the uterine cavity of a woman during pregnancy, provides the necessary nutrition from the mother to the embryo and simultaneously performs another important task: it filters out potential pathogenic microorganisms. However, a group of pediatricians led by Professor Giovanni Piedimonte found that this natural "barrier" is not so impenetrable.
Scientists took the placenta from donors, isolated three main types of cells – cytotrophoblasts, fibroblasts and Kashchenko – Hofbauer cells – and in vitro exposed them to the human respiratory syncytial virus, which causes respiratory tract infections. Although cytotrophoblast cells supported a weak process of the spread of the virus, two other types were more susceptible to infection. So, Kashchenko-Hofbauer cells survived and allowed the virus to replicate inside the cell walls. According to scientists, then these cells, moving inside the placenta, are able to transmit the virus to the fetus.
"Such cells do not die after they become infected," Piedimonte explains. – When they enter the fetus, they are comparable to bombs stuffed with a virus. They do not spread the virus in the area of ​​the "explosion", but carry it through the intercellular channels. <…> Thus, our theory is confirmed that when a woman gets a cold during pregnancy, the virus that causes the infection can pass to the fetus and cause a pulmonary infection before the birth of a child. "
Pediatricians also suggested that the respiratory syncytial virus is able to infect the lung tissue of the unborn baby and provoke the development of an infection that will subsequently affect the predisposition to asthma. To confirm or refute their theory, the authors of the study intend to conduct clinical tests.
Last year, scientists from the University of Cambridge created an artificial and functional mini-placenta using trophoblasts, and recently it turned out that particles of air pollution can penetrate the placenta of pregnant women
How are ETs traveling through space and time today?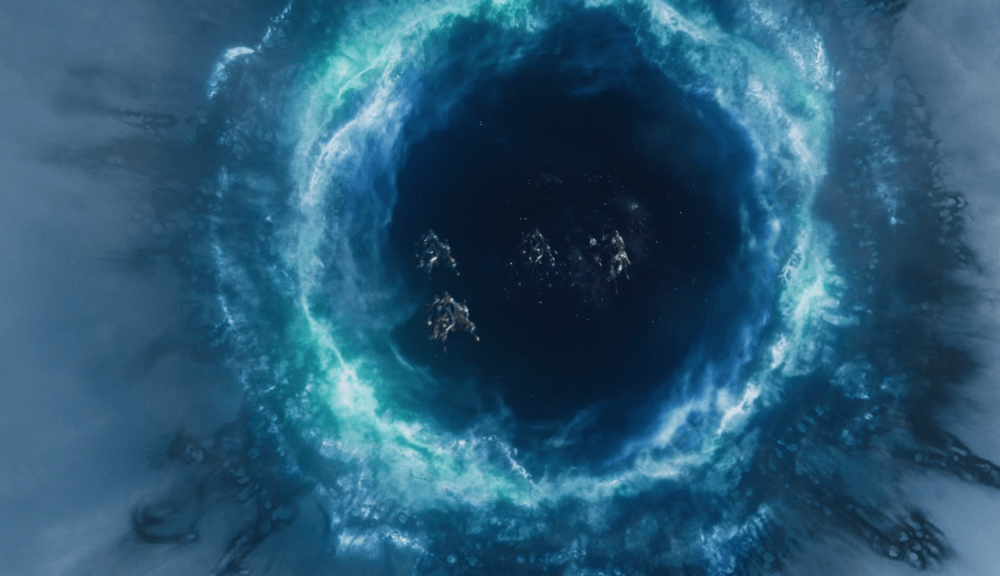 Traveling through space has always been a difficult task, as the distances between planets and even more between solar systems and galaxies are incomprehensible.
Science fiction makes things look easy using space warp engines and wormholes in space. There has been much speculation about the idea that there is a way to travel the vast distance of space with relative ease. Now it seems that no conventional science can support these ideas. Many men and women of science bet that this is possible.
Something that any viewer has seen on films several times is the crew of a spaceship needing to reach another planet or region of space deep within the universe. They enter some coordinates and voila , cross some tunnel-like structure, and reach a destination millions of light years from the point of departure.
But what was fantasy can now come true, as recent discoveries have found that galaxies can move between great distances and against predictions of basic cosmological models. The reason for this may make us rethink everything we think science knows about the universe.
The universe is full of many mysteries; It is an impressive kaleidoscope of patterns that science studies. These nebulae and star clusters continually reveal secrets about how they move in unexplained patterns.
Galaxies tend to form clusters that are limited by gravity, and continue to clump together until they become much larger superclusters. Earth is part of a cluster (galaxy) we call the Milky Way, which in turn is part of the Virgo supercluster that contains over 1,000 galaxies. These masses continually change into different shapes, merging with each other, and some are even pulled between competing galaxies. The movement indicates that there is possibly some massive invisible force at work.
Generally, galaxies have an effect on each other, exerting gravitational force that moves them in a way that is predictable. What scientists have found is that there are exceptions to this and they are theorizing that this may be related to the influence of "large scale" structures..
These "large-scale structures" are composed of hydrogen gas and dark matter and form a pattern of strings, sheets, filaments, and knots that connect galaxies. Imagine a giant cosmic web that connects all parts of the universe.
This web has enormous implications for the way we think the universe works, the movement of galaxies and the development of planets and suns, and basically every astronomical body has massive consequences on the habitability of a world and the possibility of life's evolution.
So what makes these clusters move the way they do, and why are newfound structures a problem for current gravity-based theories?
First, it is contrary to current thinking that galaxies follow a fixed uniform pattern, which means that many of the patterns that have been shown and explanations of why a galaxy follows such a pattern will need to be reexamined.
The impact of these large structures will need to be added to the mix and they could actually change the accepted cosmic model. Science needs to collect much more data about structures in order to calculate this effect. A man who works on this is a scientist named Hutsemékers.
When asked about discovering this connection network, he said:
One of the great things about science is that you can create a model with thousands of dice, but if something doesn't 'stick', it starts to break. This crack has to be sealed or it will tear down the entire house.
This new discovery will really stir up the established ideas. Theories about the universe, as the most important of events, "the big bang " will need to be reworked.
Why is this so interesting?
Because it can help us understand, link ideas and theories about the existence of extraterrestrial life somewhere deep in space.
If we discover the web that connects the universe, an advanced alien race may also have learned about it. Could this be how ETs are traveling the universe today?
One thing that many skeptics point to as a way of refuting extraterrestrial visitation on the planet is that the vastness of space prevents any species from traveling between worlds. What if an advanced alien race had found a way to utilize this cosmic web?
Making a full circle to the beginning of this story, would they have some kind of drive, motor or technology that could allow access to the structure and then travel between galaxies?
A tunnel like a shortcut or a 'wormhole' could very well accommodate this need.
A disturbing US Army report says Cyborg soldiers will be available by 2050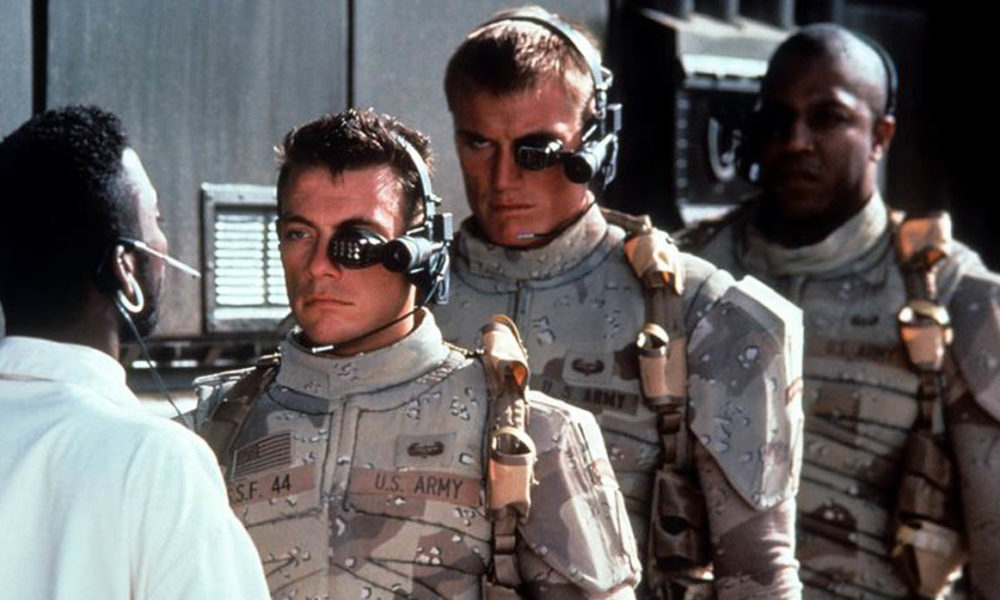 There are many conspiracy theorists who criticize transhumanism and the main defenders of the movement, as they consider it the "New Dark Age . " Why? While the transhumanist movement has existed for decades, it has grown alarmingly in recent years. Transhumanism appears in movies and on television, and a younger generation seems to accept it. As with all radical social movements, there is likely to be resistance. After all, transhumanists are primarily interested in living indefinitely through the science of life extension, biohacking to install cyborg body parts and create artificial intelligence .
Each of these areas will radically change people's lives, and some, such as cyborg body parts, are already doing so. However, more and more people have begun to criticize the transhumanist movement and ensure that everything is part of a global government: "you must accept nanotechnology . " The whole society, the whole technotronic plan; Robotics, the future does not need us, the gradual elimination of humanity, so we cannot resist its control. But the reality of transhumanism is closer than you think.
At the gates of transhumanism
A new report by the Pentagon, "Cyborg Soldier 2050: Human / Machine Fusion and the Implications for the Future of the DoD" , details four technologies cyborg that are "technically feasible by 2050 or earlier" , including eye improvement situational awareness , programmed muscle control, auditory improvement and direct neuronal improvement of the human brain for bidirectional data transfer. You have read it well: the United States Department of Defense (DoD) wants to connect your brain to machines.
Conducted from September 2018 to August 2019, the study was prepared by a group of the Biotechnology Council for Health and Human Performance of the Department of Defense and published Monday by the Chemical Biology Center of the Combat Capabilities Development Command from army. The first feasible capacity described in the study is a cyborg eye, with two technical ways of moving forward. A route would include an "eye improvement system" that is placed over the existing eyeball, in which a soldier could learn to interpret the data that is collected.
In the other, the eyeball would be physically removed and replaced by an improved one. The data collected by the new system "would pass directly to the optic nerve bundle behind the eye . " The study expects all these improvements to be available by 2050. They will probably begin with service subjects who have already lost part or all of their vision; It is not likely that someone with perfect eyes will remove the tissue to get cyborg vision.
"In essence, the eye would be completely artificial and able to extract any kind of sensory information and feed it directly to the brain for interpretation," says the study.
The next cyborg ability would be to insert sensors under the skin that would help control body movement by stimulating muscles when necessary. The study says it would help reduce injury and mortality rates for soldiers through automatic risk avoidance. For example, the "sensor network" would allow someone who has lost the use of their leg due to nerve or muscle damage to continue treatment, while restoring limb function. This could even provide "long-term replacement treatment" for someone who suffered permanent damage.
In addition to improving function, the study says it would eventually allow soldiers to perform increasingly challenging functions that often lead them to the limit of their physical ability. It is true that the idea of ​​exoskeletons is not new, but the study says that they will insert an internal system to control body functions and thus help connect it with an exosystem, which would lead to "more stable and agile physical behaviors."
Hearing enhancement for soldiers aims not only to protect their hearing, but to improve it. The study says that due to how invasive the current technology would be, physically replacing the bones of the middle ear and the cochlea, it would only go to service members with significant hearing loss. The improvement would be irreversible. But, by 2050, new technologies may be much less invasive and more accessible. The capabilities developed in the future could even include language translation in real time.
And now the most surprising and disturbing of all: connect the brains of the soldiers to the machines . The fourth capacity the study says could be ready by 2050 includes neuronal implants that would bring a perfect interaction between the soldier and the drones, weapons systems or other "remote systems . " It would not only allow the transmission of human data to machines, but vice versa, from machine to brain, as well as human to human interaction. It would totally eliminate the need for add-ons such as joysticks or keyboards to control technology.
Brain activity would be measured through electrodes outside the skull, or by electrodes directly implanted in the brain.
"The potential for direct data exchange between human neural networks and microelectronic systems could revolutionize the tactical communications of war fighters, accelerate the transfer of knowledge along the chain of command and ultimately dissipate the 'fog 'of war ,' continues the study.
The report predicts that neuronal implants will begin to be used by Special Forces , military pilots, drone operators and intelligence personnel by 2030. By 2050, that circle will expand as technology is better understood and more widely available. As surprising as it may seem, there are dozens of questions that still need answers. For example, how will the Department of Defense handle the social, ethical and legal implications of cyborg soldiers?
It is no secret that there are a number of concerns that arise with the military use of technologies such as augmented reality: the physical integration of these advanced capabilities will not be different. There are also questions about what would happen to the soldiers with these improvements after they leave the service . The study even gave it a name: Post-Improvement Anxiety Syndrome (PEDS), which researchers hope will give soldiers "feelings of inferiority or abstinence, or even a form of depression with an unimproved state."
The report also recognizes how people with improved auditory, visual or cognitive abilities could have a "definite competitive advantage" over "human" society . And what would the long-term maintenance be like for this type of implant? In general, the study says that scientists and engineers working with these new technologies work to understand the unintended consequences, but that the benefits of "human / machine mergers" will be important and will have a positive impact on the human quality of life. But scientists have to be told how this kind of thing ends, and it is not necessary to imagine them, the present is already happening: A devolution of humanity.
What do you think about these technological advances? Are we attending the birth of transhumanism?