Disturbing exorcism and death of Anneliese Michel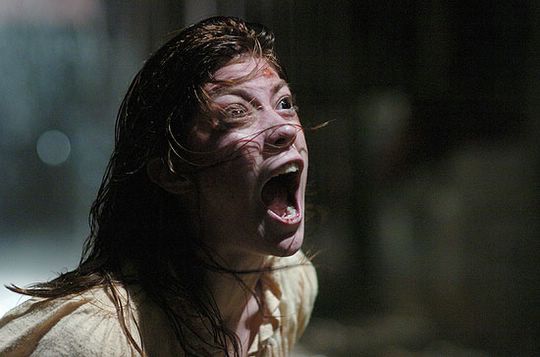 Anneliese Michel was born in Germany on September 21, 1952. She grew up in a devoutly, somewhat extreme, Catholic family. Pictures of her taken in her childhood show a vibrant, pretty girl on her way to becoming a gorgeous woman. She had shining black hair, an open, honest face and a stunning smile. By the time she was 23-years-old, she was emaciated, heavily bruised, scarred and deranged. She was supposedly taken over by demons and fought for nearly eight years before finally losing her battle with evil. Later, her death was labeled negligent homicide, but was there anything anyone could have done for Anneliese Michel? Were those who were with Anneliese really fighting Satan.
Four years before Anneliese was born, her mother, Anna Michel gave birth to an illegitimate daughter. This was a source of shame for the Catholic family. After she married and gave birth to Anneliese, she apparently harbored feelings of guilt about her first daughter. Unfortunately, Anneliese's older sister died at the age of eight, but Anneliese reportedly felt like she needed to repent for her mother's sin. She supposedly spent much of her time doing penance for her mother, sinful youth and bad priests.
Anneliese's supposed symptoms of possession began in 1968. Anneliese was a 16-year-old high school student. The symptoms were convulsions and they were eventually diagnosed as epilepsy by a neurologist. Anneliese Michel took medicine for her condition and continued her life to the best of her ability. She finished high school and went on to college, where she studied to become a teacher. Apparently, the medicine was not helping her much. Her problems only got worse.
Over time, Anneliese complained of seeing disturbing visions while saying her prayers. Later, evil voices giving her commands followed. Finally, Anneliese began showing an aversion to religious iconography. An older woman, a friend of the Michel family, noticed this while on a pilgrimage with Anneliese. She said that Anneliese smelled "hellishly bad" and took her to see some priests. Many of them said Anneliese needed a doctor. However, one eventually said Anneliese needed an exorcism and an exorcism was eventually granted.
In 1975, Anneliese Michel and her parents stopped seeking medical advice and gave over Anneliese's fate to the Roman exorcism ritual. Anneliese, the priests and her parents truly believed she was possessed. Anneliese Michel herself said that Judas, Nero, Hitler, Cain, Lucifer and others were inside of her. Over the next ten months, Father Arnold Renz and Pastor Ernst Alt performed 67 exorcisms for the tormented girl. It is important to note that every action taken during these rituals was condoned by Anneliese.
Sometimes, the seriously ill Anneliese would perform hundreds of genuflections during these rituals. It is rumored that her parents held her up for them when she got too weak to do it herself. It is not hard to imagine this being necessary, given that Anneliese stopped eating altogether for some time before she died. She believed it would lessen the evil's control over her. There are claims that Anneliese spoke several different languages (or the demons and evil souls that possessed her did) during the exorcisms. The author of this article cannot verify such claims, as she does not speak the languages Anneliese supposedly spoke in the tapes.
It is certain that medicine was not saving Anneliese Michel from whatever tormented her, but there is no questioning that things got worse for her when she gave herself over to exorcism. She allegedly urinated and defecated on the floor frequently, also licking up her own urine. She ate insects, growled at religious icons and sat under her kitchen table barking for two days. Surely, her family was afraid of her, but a medical professional probably would not have left her under the table for two days or let her starve to death, which is eventually what she did.
Anneliese Michel died of dehydration and malnutrition on July 1, 1976. The 23-year-old woman weighed 68 pounds at the time of her death. Josef Michel (her father), Anna Michel and the two exorcists were eventually charged with negligent homicide. During the trial, evidence of the possession worked both for and against the defense. Forty-two of the exorcisms were audio-recorded and there were various pictures of a seriously ill-looking, bruised and sore-covered Anneliese. Anneliese is horrifying in these tapes which works for the defense that she was possessed, but is certainly not conclusive. If nothing else, the tapes made it clear that Anneliese was seriously ill and no one was making her eat. It is certain that possessed or not, Anneliese should have been cared for better.
There is no way to prove or disprove supernatural occurrences, such as exorcisms. That makes it difficult to know what really happened to Ms. Michel. However, it is possible to prove that there is some evidence that epileptics are at an increased risk of displaying symptoms of schizophrenia and it is has been posited that Michel suffered from dissociative personality disorder and schizophrenia. That, combined with her religious background, could easily account for the events leading to her death, but one can never be certain, of course.
Warning: The video below is very disturbing
A photographer took a picture of an old house, but did not know that a woman lived there. No wonder – you can only see it in the photo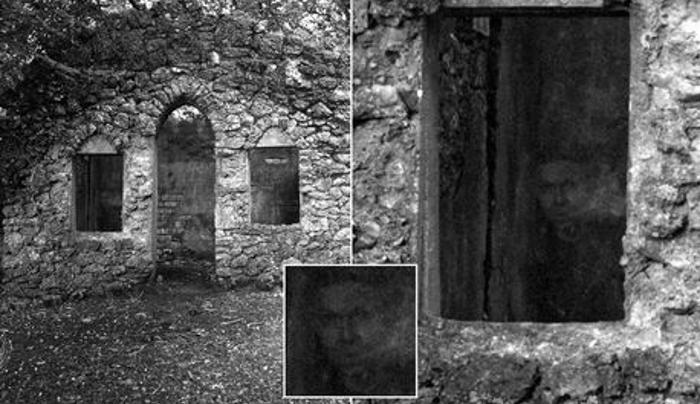 A Scottish resident took a photo of an abandoned building, and then could not believe his eyes when he looked at the finished photograph. From there the woman's face was looking at him, but the man is sure: there was no one in the ruins of the house. Finding an explanation for what he saw was not easy.
A photographer from Scotland, who wished to remain anonymous, decided to arrange an unusual photo session, Unilad writes.
His choice fell on several abandoned buildings that are located in one of the parks in the North Ayrshire region. After taking a couple of pictures, he went to the studio to print them, and then looked at the finished result.
Mysticism often happens in abandoned buildings , and the case with a man was no exception. In one photo, the Scotsman saw the ghostly silhouette of a woman looking at him from a window. However, the man assures that there was no one in the building, and he was alone in the ruins.
During the shooting, I did not feel anything unusual or anything otherworldly.
Despite the fact that the woman's face looks intimidating, he is glad that he managed to capture it. Moreover, the hero of the story shared the frame with all friends who adore mysticism and riddles.
I'm happy that I was able to capture something that looks like a ghost. I am even proud to be able to show photos to people who love riddles.
Many people, according to the photographer, are inclined to believe that this is a ghost, who love to talk to children so much, although the author of the picture himself is in no hurry to draw conclusions. He even looked at the frame under a microscope, but never came to the truth.
You can, of course, speculate, but the human brain makes us see familiar traits everywhere, especially if we look at them long enough.
Moreover, the photographer, according to him, does not really believe in ghosts and other mystical phenomena.
I don't like the term paranormal. As for ghosts, I don't know if they exist. I don't even know how to define them. What is it? Energy?
Camera recorded an extraneous movement in Massachusetts. And this sight is not for the faint-hearted
A Redditt user with the nickname grandslammer0891 from Mansfield, Massachusetts, posted a video from security cameras at a friend's house, which scared him and left users in disbelief.
The author of the video explained that his friend left home by the end of August, leaving four huskies in the care of a friend. He usually visited them during the daytime.
One day the owner of the apartment received a notification in the middle of the night that the camera recorded some kind of extraneous movement. At that time there were only dogs in the house.
The video captured the kitchen and part of the living room. A dog is lying on the sofa in the right corner, and you can trace the turns of the head by its ears. When her ears turn to the left, then in the dark you can see the transparent figure of a moving person.
The video puzzled users and caused a mixed reaction from them. Some could not find an explanation for what they saw and panicked slightly. The dog's head turns towards the ghost, which suggests that it also noticed the apparition.
"What is it, I saw it … with my own eyes. Does anyone else see this? Because it seems to me that I definitely saw something wrong. No no".
Others decided that a man had walked past the window on the right, and his shadow flashed on the left in the headlights. Some users even believe that a live person got into the frame.
"I hope your buddy has a gun. There was a real intruder. "
Some readers agreed that the ghost video is quite plausible, since Massachusetts is full of ghosts.
Paranormal researcher warns that Ouija boards can summon dangerous demons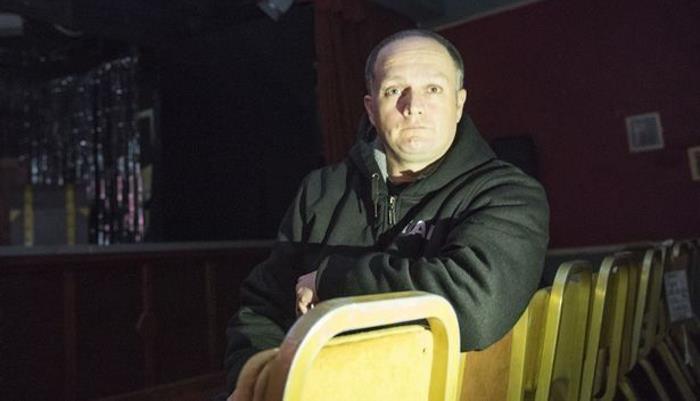 Paranormal researcher Paul Marsters criticized British retailer Poundland for selling Ouija boards as part of Halloween decor. He warned that only professional mediums should use the boards, and ordinary people can summon deadly demons. 
Paul, who is a member of True Paranormal Events UK, was stunned when he saw a £ 1 ($ 1.29) Ouija board in a local budget store.
 "Ouija boards are definitely not toys and should not be available to children to buy in stores on Halloween, let alone adults who are not trained in how to use them. It doesn't matter if they are plastic or wooden ", – quotes the words of the ghost hunter Hull Live. 
Paul Marsters explained that people can accidentally summon dangerous spirits that will torment their victim in the future and may even lead to suicide. 
"On Halloween night, the veil on the spirit world is very thin, and people only buy these boards for Ouija sessions on Halloween, so I'm afraid to imagine what will happen when these boards are in the wrong hands," the expert said. 
Poundland noted that Ouija boards can only be purchased by persons over 18 years of age. This item sold out quickly before Halloween due to its popularity.