Disturbing (But Amazing) Pictures Expose The Absurdities Of Modern Culture *Warning: Graphic Images*
by Jeff Roberts

One of my first thoughts after coming across these illustrations was "how have I never seen this artist's work before?", because they are freaking amazing.
Few too many artists today have the courage to tackle important social commentaries with their art. But Spanish artist Luis Quiles has undoubtedly broken this mold with his series of illustrations that depict a relevant and unfortunate reality for our world today.
Through his art, Quiles challenges a wide range of controversial issues ranging from over-the-counter drug addiction, censorship and corruption to sexism, violence, child abuse, and most pertinent of all, our cultural social-media-crazed obsession.
There is something raw and hauntingly telling about the commentaries being expressed through each illustration, perhaps in part due to the apparent truth that exists in the messages. Many of them are difficult to look at, but all of them stand as an accurate representation of the conundrums which plague our world today.
Take your time with this one to enjoy these fantastic pieces of art! And lastly, viewer discretion is advised.
*Edit: Art is open to subjective interpretation, and these are just my interpretations of Quiles's art. Feel free to share your take on the illustrations in the comment section below!
The force-feeding of cheap food to the docile and lethargic public.
With the cost of living continuing to rise at a rapid pace, and an economy which, especially in the U.S., is pushing more and more people into the lower socio-economic bracket, many families and students are basically being force-fed fast and cheap food as their only financial option. Proper nutrition keeps us running at our optimal cognitive and energetic capacities, a lack of nutrition keeps a nation lethargic and docile.
  The censorship of free-thought and the consequences which follow voicing our opinion.
In a nation stating itself to be 'free', it's interesting how many laws, regulations and fear programs exist which limit our choices and thoughts. One can get locked away simply for defying their government's belief systems. I'm curious how long people will continue to let this censorship take place.
Religion's 'helping' hand in poverty.
It's no secret that the predominant religious institutions are some of the wealthiest bodies  in our world today. Yet even among all of the collections of gold and assets, their high-stakes morals, and their claim to be the world's path to salvation, the religious institutions have failed to help solve the poverty pandemic worldwide. This is  something they surely have the finances to, at the very least, drastically reduce.
Ironically enough, many of the developing nations of people are enveloped in the lure of organized religion, following the teachings ever so diligently without drawing a connection to the fact that these religious institutions have the means to help, but simply are not. 
How female sexuality is used to divert the attention of a hormone-driven population of men.
It's rampant throughout all forms of media today. The hyper-sexualized image of women, used to stimulate a testosterone-driven population of men. Not only is this prevalent in the media but it is also commonly witnessed in various aspects of modern-day culture.
For example, many restaurants or lounges force girls to wear skirts, heals, even boots, all to appeal to a specific audience. Female pop stars and celebrities are also usually exploited sexually in the mainstream media. Just another example of the dominating male influences at the top of the ladder.
'Generation Notification'; the social media crazed population.
Social media has undoubtedly changed our way of connecting through the world wide web, but whether or not this was for the better is debatable by many.  Today we see a high percentage of youth and adults literally addicted to their phones, iPads, or laptops. It's almost beginning to move towards the physical merging of technology and man, where the line between social media reality and the everyday reality is continuously becoming blurred.
There are now multiple social media platforms available for people to get lost in, many of which are great at wasting our time aimlessly scrolling through a never-ending news feed. How will this relationship with social media continue to grow in the coming years? I'm somewhat nervous to find out… 
The innocent casualties of unnecessary war.
How anyone could continue to harm completely innocent civilians is something I will never understand. Children growing up around the devastation of war are often subject to the by-product of war arms, i.e., radiation and firearm-induced amputation. Whether one supports the 'war on terror' or not, one can't argue the absurdity of killing innocent children in the name of defending one's own country. 
The cut-throat power money holds over the people.
With the way the system is currently set up, it's almost as if people are intentionally pit against one another like a giant game of survival of the fittest. Like the famous line states, 'the rich are getting richer, and the poor are getting poorer.' Practically every industry today is fueled by financial gain. People are willing to step on whoever they need to in the name of money.
Most unfortunate of all, we see financial interests literally wiping out the planet, destroying ecosystems and wildlife at an unsustainable pace. How did a made-up value system come to be the eventual downfall of the entire planet? Will mankind wake-up to its own insanity before it's too late?  
 How professional athletes are used as products.
Enough said.
How pharmaceuticals are both turning a population into zombies and killing us at a not-so-slow pace.
The Times analysis of 2009 death statistics showed:
For the first time ever in the US, more people were killed by drugs than motor vehicle accidents
37,485 people died from drugs, a rate fueled by overdoses on prescription pain and anxiety medications, versus 36,284 from traffic accidents
Drug fatalities more than doubled among teens and young adults between 2000 and 2008, and more than tripled among people aged 50 to 69
These facts are based off of legal prescription drug statistics. An estimated 450,000 preventable medication-related adverse events occur in the U.S. every year. The costs of adverse drug reactions to society are more than $136 billion annually — greater than the total cost of cardiovascular or diabetic care. Looking over records from 1976 to 2006, researchers found 62 million death certificates related to prescription drugs, almost a quarter-million of these deaths were coded as having occurred in a hospital setting due to medication errors. How is this considered normal?
These pictures do a fantastic job at getting you thinking about widely-accepted yet absurd facets of our world today. It's safe to say that Luis Quiles is a brave, artistic genius. To see more of his work, check out his webpage HERE.
What do you think about Quiles's illustrations? Share with us below!
Psilocybin mushrooms sprout in the blood of an 'experimental' patient
US doctors described the story of a man who tried to relieve depression with psilocybin mushrooms in an unconventional way. He injected an intravenous infusion of mushrooms, causing the mushrooms to continue to multiply in his blood and cause multiple organ failure. The case was reported in the Journal of the Academy of Consultation-Liaison Psychiatry.
Many drugs that people traditionally use as psychedelics are increasingly becoming the focus of medical attention. Some of them have already been repurposed and started clinical trials: for example, micro-doses of LSD have proven to be at least safe in the case of Alzheimer's disease, and psilocybin has helped patients with  migraines and  depression. Often in such experiments we are talking about microdosing – that is, the mass of the substance is not enough for a psychoactive effect.
The story of an American who decided to experiment on his own was described by doctors led by Curtis McKnight of Creighton University School of Medicine. According to relatives, the 30-year-old American suffered from bipolar disorder, but shortly before the incident stopped taking his prescribed medications and suffered from alternating states of mania and depression.
When he stumbled upon research on the potential benefits of psychedelics, he boiled psilocybin mushrooms and injected the filtered solution into his vein. A few days after this experiment, relatives found him in a lethargic state with jaundice, diarrhea and bloody vomiting and took him to the hospital.
Doctors discovered the patient had a problem with multiple organs at once: acute renal failure, liver damage, tachycardia, and low blood saturation and ionic imbalance. He was prescribed droppers to normalize the composition of the blood, vasoconstrictors to raise blood pressure, antibiotics and antifungal drugs. Despite this, he developed septic shock and DIC (excessive blood clotting) and needed plasmapheresis. Only eight days later he was discharged from the intensive care unit, and at the time of publication of the article he had already been in the hospital for 22 days.
In the patient's blood tests, in addition to the Brevibacillus bacteria , there were also Psilocybe cubensis fungi  – the same ones from which he injected himself intravenously. Apparently, due to insufficient filtration of the solution, the fungi entered the bloodstream and multiplied there, causing intoxication and multiple organ failure.
The authors of the work note that this is not the first such case – at least in the 80s of the 20th century, doctors already described a patient with similar symptoms after an intravenous injection. Therefore, McKnight and coauthors warn their colleagues: since psychedelics are increasingly used as a medicine (at the end of 2020, they began to legalize it in the United States), it is important to remind patients of the inadmissibility of self-therapy. Intravenous administration can be dangerous – doctors still do not know if it has the same psychoactive effect as the classical methods of administration.
A part of a person's essence accompanies him throughout his life: this is confirmed by a brain scan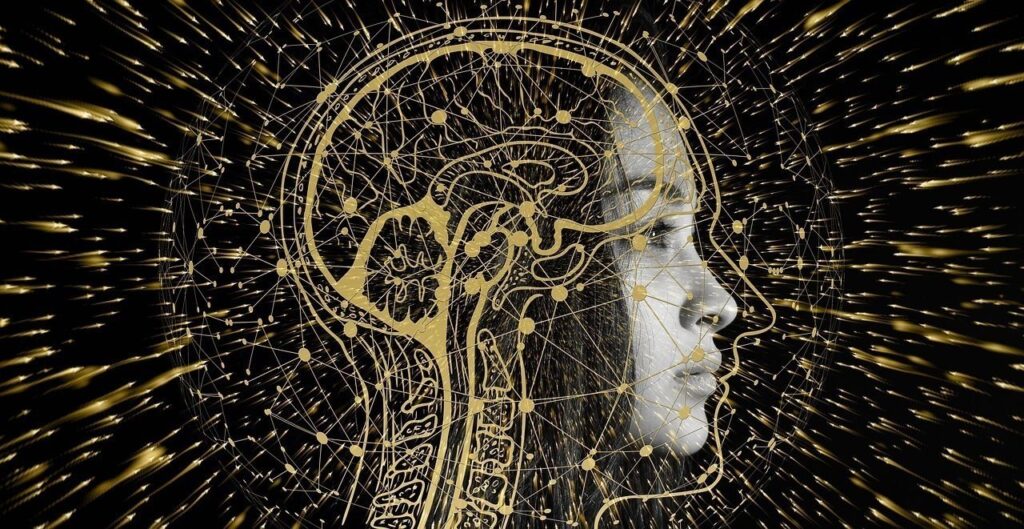 A new method of scanning the human brain has produced amazing results. It turns out that in every person there is a certain part of his essence, which accompanies him all his life from the moment of birth to death.
Scientists believe that this is the core of a person's self-awareness. It combines memories of the past with fleeting sensations of reality and provides a basis for anticipation of events in the future.
It turned out that a certain part of a person's consciousness is consistent as they grow older and older.
For centuries, scientists and philosophers have been interested in the question: can this sense of "personal self" be stable throughout life? A new psychological study with the results of a brain scan made it possible to conclude that a certain part of a person's consciousness really accompanies him throughout his life.
It is consistent as it gets older and older. Miguel Rubianes, a neuroscientist at the Complutense University of Madrid, says the aim of the study was to answer the question: Are we the same person throughout life? In combination with the results of other studies, scientists have concluded that there is a certain component that remains stable from birth to death.
The other part of consciousness remains susceptible to current changes. The scientists recognized independence as the basis of identity. And every time a person uses the word "I", he means a thread that connects together all the events and experiences that have occurred in life.
Experience gained over the years changes a person, changes the components of his identity. Each case associated with personal experiences, a broken heart, a successful career step, expected or unexpected failure lead to the fact that a person compares himself to himself before and after these events. It is a neurological programming scheme that involves visual self-knowledge as an indicator of connection with your impressions of yourself.
This effect makes it possible to cope with memories and recognition of information when it is associated, for example, with one's own photograph of an infant. Although this principle has a lot of evidence, scientists believe that the very mechanism of the brain involved in this remains a mystery.
This study was published in the journal Psychophysiology.
Beauty and diversity of our world: 10 movies that will make time stop
In the hustle and bustle of everyday life, we sometimes do not notice how time flies past us, what miracles surround us. We do not have time to listen to the rustle of leaves in the wind and we miss those minutes when the crimson moon hangs at the very horizon.
Below are 10 films that reflect the beauty and diversity of our world. You watch such a movie and forget about everything.
Kytice
7 fairy tales-ballads based on Czech folklore are filmed colorfully and poetically.
They endure a time when people were closer to nature, believed in miracles and the spirits of the forest, when the terrible and the beautiful were merged together.
Ashes and snow
Gregory Colbert's documentary has no plot, but it attracts with its stunning, unrestrained beauty, reflecting the unity of man with nature.
The film was shot for 13 years in the most exotic corners of our planet: Burma, Ethiopia, India, Antarctica, Sri Lanka, Tonga islands and many other picturesque places.
The fountain
The main character Thomas tries to find a cure for his wife Isabelle. Every day she gets worse, and he cannot be near, because he puts experiments in the laboratory. In his soul, love, the desire to be with Isabelle and the desire to extend her life are fighting.
Darren Aronofsky's philosophical drama was filmed in vivid colors, despite the fact that the director did not use computer special effects.
Samsara
This is a beautiful one and a half hour trip to the most amazing places on the planet.
Director Ron Fricke showed the inextricable connection of all people and events on earth, the cycle of death and birth, the versatility of our world, where beauty coexists with nondescriptness, and the end means the beginning.
The Bear
The story of a bear cub that lost its mother and nailed to a large wounded bear. Together they have to go through many trials, the worst of which is meeting the hunters.
The wonderful plot of the film is combined with stunning music that helps you immerse yourself in the world of nature and feel it with your whole body.
Happy People: A Year in the Taiga
The harsh Siberian nature, untouched by man, the majestic Yenisei River and the small village of Bakhta with a simple way of life.
People live and survive in these parts, rely only on themselves and also ask only themselves. Four seasons – four lifestyles for each of them.
August Rush
Young musician August Rush does not know his parents, but he really wants to find them and for some reason is sure that if he plays, they will hear and recognize him by his music.
Mesmerizing music permeates the entire film and works wonders to dispel the evil spell of separation.
Baraka
A documentary masterpiece, a philosophical essay accompanied by superb cinematography and music, goes without words. The only and main actor here is life in all its diversity and unity.
The gaze of a monkey sitting in a hot pond is equal to all the depths of cold space, and the dances of the aborigines are synchronized with the movements of the forest.
Spring, Summer, Fall, Winter… and Spring
This is a beautiful and unhurried philosophical parable about a wheel of time moving into infinity. Each time, with the beginning of a new cycle of rotation, life on earth is renewed, and everyone has the opportunity for a new rebirth.
The film by Korean director Kim Ki-dook tells about two monks – a teacher and his student – and the obstacles that must be overcome on the way to finding harmony.
Chronos
The main characters of the documentary narration are cultural and historical monuments.
They absorbed the life of the people who created them, and have remained for centuries as an imprint of bygone eras.