UFO hunters claim to have seen an extraterrestrial base on Mars in a new NASA photograph by HiRISE, a camera located on board the Mars Reconnaissance Orbiter.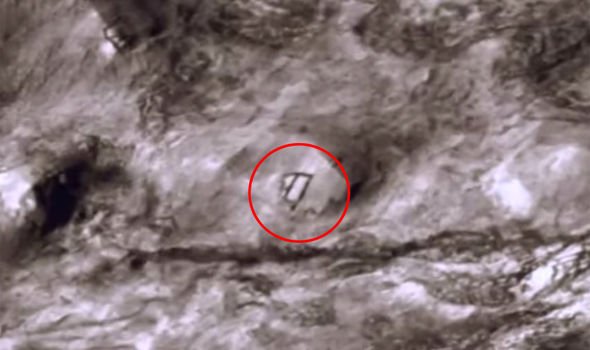 Self-proclaimed extraterrestrial life expert Scott Waring went to his blog ETdatabase.com to speculate on the apparent form of letter "B" detected in an image of the Mars Reconnaissance Orbiter.
HIRISE is a camera located on board the Mars Reconnaissance Orbiter. Weighing 65 kg, this $ 40 million instrument was built by Ball Aerospace & Technologies Corp under the direction of the lunar and planetary department of the University of Arizona.
It consists of a 0.5 meter diameter reflector telescope, the largest of any interplanetary mission. It allows to photograph with a resolution above 0.3 meters, differentiating objects of 1 meter in diameter
Scott said: "While looking at a photograph of Mars, I found a rugged area of ​​land that seemed to have been created by mining."
"Then I found a large structure along a hillside, with other structures nearby. There was also the letter B or possible T3 in capital letters on a hillside. " This is perhaps absolute proof that intelligent aliens lived, prospered and perhaps died on Mars. "
The conspiracy theorist speculated how the letter B could be a complete word in his language or an important symbol. He also added that:
"This is a possible proof that intelligent aliens lived, for a period of time on this planet, after the cataclysm."
Although the letter 'B' or 'T3' represents many things on planet Earth, the UFO enthusiast does not believe it means 'B' or 'T3'.
Waring used sophisticated imaging software to improve the strange anomaly of Mars detected in a huge panoramic photograph. He said: "You can see very clearly on the Martian hillside."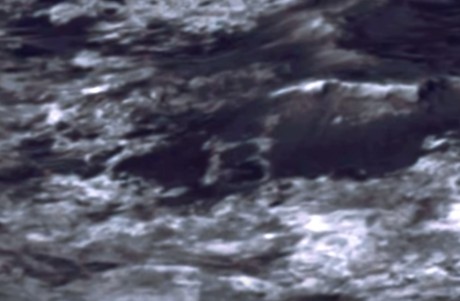 The alien life conspiracy theorist then examined another strange "structure" near the apparent form of B O T3. "Interestingly, you can see how there seems to be a base on the back of the photograph that has slid down this hill."
"The shape is notable for having straight lines, something generally associated with an intelligent design. There also seems to be another way, not different, near exactly the same. "
These two supposed alien structures are found in the valley of Mawrth Vallis. Waring also discussed a form that vaguely resembles a triangle that is located on the left side of the anomaly.
"There is definitely 100% that something is buried in that particular area. You can vaguely observe how there is a triangular object with something buried in its center. "
The extravagant claims quickly attracted dozens of comments, as the surprising structures cannot be explained as having been overlooked by NASA.
Once again the decision is in the viewer … Are we again facing a wall? Or is it even clearer that something real is happening on Mars and it's time to unmask everything?