Did Marine Geologists Capture This Video Footage of an Aquatic Humanoid or Mermaid?
by Arjun Walia
*If there is any evidence or mention of this video being a complete fake by the film makers or those involved with the film please provide it in the comment section. 
Did you know that to this date we have explored less than five percent of the world's oceans? (source) Think about that for a moment, we practically know nothing about our oceans and the lifeforms that could dwell there. Again, 95 percent of this realm remains unexplored and unseen by human eyes. It's not hard keeping an open mind with regards to new discoveries when it comes to our oceans, they cover more than 70 percent of the planets surface. So when reading this article and watching these videos, it will probably serve you best to be open to the possibility that aquatic humanoid type beings might actually exist.
Mythology Of Mermaids
The story of aquatic humanoids or "mermaids" have been told and depicted in the mythologies of nearly every human culture in history for a very long time, which lends to the belief that these creatures once existed, and still do (in my opinion). I wrote an article about prehistoric flying machines, and illustrated how they were well documented throughout ancient history, and mirror much of the documentation that's available today on UFOs. I have a feeling that the mermaid phenomenon could be another  truth that's considered a part of ancient mythology. You can read that article HERE
Apparently, below is footage taken by Marine Biologist Dr. Torsten Schmidt and former National Oceanic and Atmospheric Administration (NOAA) Biologist Dr. Paul Robertson confirmed that it was similar to a body that was found by himself and a team of scientists prior to this footage. This isn't the only footage, apparently more footage was captured by the British coast guard which reveals a very similar looking aquatic humanoid type being, the faces are almost identical (will show later in the article).
If you forward the footage to approximately the 1:50 minute mark, you can see a close up of the face which again, is very similar to the footage captured by the UK coast guard that's presented later in the article.
Is This Footage Real or Fake?
This footage was revealed by Animal Planet, a division of Discovery Communications that has a reputation for presenting scientific information to their viewers on the full range of life within the animal kingdom. It's known as an educational channel, so for them to present something  completely fictional is highly questionable.
The show states that the film "is science fiction based on some real events and scientific theory, and amateur footage, including photos and videos shot by deep-sea fishermen that has never been seen the United States. It includes ncludes compelling, credible evidence." (source) (source)
What about the ones involved within the film? One criticism of the film is that the people in the film aren't really real, that they are actors. These theories have been flying around on websites, but nothing is mentioned by animal planet. Many websites claim that he (Dr. Paul Robertson, NOAA Scientist) is an actor named Andre Weideman. When you look at Andre's pictures and compare them with Dr Paul Robertson, they actually look nothing alike, along with the other supposed actors in the film. But I am still open to the possibility, although it is hard to believe, especially after watching these interviews.
What lends further credence to the possibility that these people are who they say they are is this video below. Why would animal planet continue on with these interviews if it wasn't real footage?  Why would the program have an appearance by the Mayor of Kiryat, Yam in Israel? (makes an appearance at 9:42) It is indeed him, and the show presents him as him, along with other guests (like Dr. Paul Robertson). Why would this 40 minute dialogue be mixed with real political figures and fake Marine Biologists and Geologists?
There is also very compelling footage in this interview at approximately 13:40, when the freeze face looks very similar to the one that the geologists captured in the video above.
Controversy Behind The Film
Another interesting note to mention is Dr. Paul Robertson's twitter account. Which replies to questions of real and fake with responses such as "this is real." Another comment that stood out to me was "Thanks to Animal Planet for making our story public. Don't trust everything the government is telling you, hashtag "believeinmermaids." (source)  Why would he have a twitter account, continually supporting the film, the facts that mermaids are real and creating awareness about other atrocities that happen in the ocean. Why would he tweet something like this?
Please read this related article, another phenomenon that was exposed by this mermaid documentary, something that the US Navy has denied for years : The U.S Navy Killing Thousands (possibly millions) of Whales, Dolphins and other marine life with Sonar & Weapons Testing.
Discovery news also points out that "there were interviews with real NOAA scientists." They also point out that "though the filmmakers acknowledged that the film is science fiction mixed with fiction, it makes a strong case for the existence of the mermaid." (source)
The NOAA has responded stating that no evidence of aquatic humanoids has ever been found saying that:
"The belief in mermaids may have arisen at the very dawn of our species. Magical female figures first appear in cave paintings in the late Palaeolithic (Stone Age) period some 30,000 years ago, when modern humans gained dominion over the land and, presumably, began to sail the seas. Half-human creatures, called chimeras, also about in mythology-in addition to mermaids, there were wise centaurs, wild satyrs, and frightful minotaurs, to name but a few. But are mermaids real? No evidence of acquatic humanoids has ever been found." (source)
So, is there anyone out there that can add to this? If this is real footage, and there has been evidence found to support that mermaids, or mermen are real, do you think the government would tell us? I believe that anything that threatens our current understanding of human history, mythology, religion, evolution and more is not always told to us, that it would break the very foundations of the current control structure. I believe there are multiple reasons to illicit a cover up on such information, but that's another topic in itself. The fact that the US government alone classifies almost 500 million pages of documents a year points to that. Also, the fact that governments have been caught lying on a number of issues for a long period time also lends credence to that possibility (Like Navy sonar and weapons testing killing marine life).
If there is any information about this footage that you can share in the comment section, whether it debunks it or proves it, please  do so. 
Further Information
I've been reading a book called The Secret Teachings of All Ages by Manly P. Hall. This is for those who in their hearts actually do believe in aquatic humanoids.
I'd also like to point out Christopher Columbus claims to have seen mermaids in his "Natural History." (source) William Shakespeare also made many references to mermaids, so it's not just ancient history, it's all the way up to modern history that the idea and claims of sightings of mermaids have existed.
As the gnomes were limited in their function to the elements of the earth, so the undines (a name given to the family of water elementals) function in the invisible, spiritual essence called humid (or liquid) ether. In its vibratory rate this is close to the element water, and so the undines are able to control, to a great degree, the course and function of this fluid in Nature. Beauty seems to be the keynote of the water spirits. Wherever we find them pictured in art or sculpture, they abound in symmetry and grace. Controlling the water element, which has always been a feminine symbol, its natural that the water spirits should most often be symbolized as female.
There are many groups of undines. Some inhabit waterfalls, where they can been seen in the spray; others are indigenous to swiftly moving rivers; some have their habitat in dripping, oozing fens or marshes; while other groups dwell in clear mountain lakes. According to the philosophers of antiquity, every fountain had its nymph; every ocean wave its oceanic. The water spirits were known under such names as oreades, nereides, lemonades, naiades, water sprites, sea maids, mermaids, and pot amides. Often the water nymphs derived their names from the streams, lakes, or seas in which they dwelt. 
In describing them, the ancients agreed on certain salient features. In general, nearly all the undines closely resembled human beings in appearance and size, though the ones inhabiting small streams and fountains were correspondingly lesser proportions. It was believed that these water spirits were occasionally capable of assuming the appearance of normal human beings and actually associating with men and women. There are many legends about these spirits and their adoption by the families of fishermen, but in nearly every case the undines heart the call of the waters and returned to the realm of Neptune, the King of the Sea.
Practically nothing is known concerning the male undines. The water spirits did not establish homes in the same way that the gnomes did, but lives in coral caves under the ocean or among the reeds growing on the banks of rivers or the shores of lakes. Among the Celts there is a legend to the effect that Ireland was peopled, before the coming of its present inhabitants, by a strange race of semidivine creatures; with the coming of the modern Celts they retired into the marshes and fens, where they remain even to this day.(Coincidentally the apparent real footage above is shot off the coast of Ireland) 
Diminutive undines lived under lily pads and in little house of moss sprayed by waterfalls. The undines worked with the vital essences and liquids in plants, animals, and human beings, and were present in everything containing water. When seen, the undines generally resembled the goddess of Greek Statuary. They rose from the water draped in mist and could not exist very long apart from it.
There are many families of undines, each with its peculiar limitations. It is impossible to consider them here in detail. Their ruler, Necksa, they love and honour, and serve untiringly. Their temperament is said to be vital, and to them has been given as their thorne the western corner of creation. They are rather emotional beings, friendly to human life and fond of serving mankind. They are sometimes pictured riding on dolphins or other great fish and seem to have a special love of flowers and plants, which they serve almost as devotedly and intelligently as the gnomes. Ancient poets have said that the songs of the undines were heard in the West Wind and that their lives were consecrated to the beautifying of the material earth. 
Bigfoots attacked tourists in the Ozark National Park, Arkansas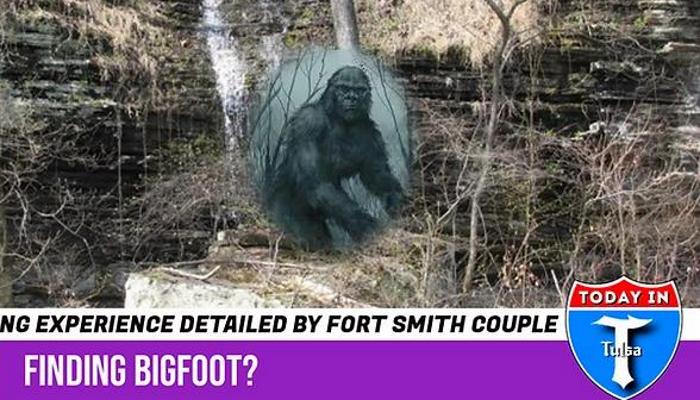 Fort Smith native Ellen (not her real name) tells us a thrilling and frightening encounter with Bigfoot in the Ozark National Park – outside Campbell Cemetery on Tuesday night. According to Ellen, she and her husband Robert decided to find a secluded place to live a couple of days far from civilization and even so that numerous tourists were many miles away.
Therefore, they chose the area of ​​the old abandoned Campbell cemetery, where no one had wandered in for about a hundred years. And now, according to Ellen, she and her husband heard something like an animal growl, permeating the air and coming from somewhere in the thicket. After a few minutes, the growl intensified and seemed to be closer.
"It sounded like some hefty creature had found its lunch," says Ellen.
However, what slightly frightened Ellen was that their dogs, which always bark at the approach of predators, suddenly shrunk, huddled near the tent and began to whine. Then Ellen and Robert, in order to somehow cheer up the dogs, got out of the tent and also began to growl. But the joke failed.
In response to their voices, the growl from the thicket became really aggressive and began to spread around, from which Ellen and Robert realized that there were at least two creatures. Ellen did not even think about some "Bigfoot" and assumed either large wolves, or even bears, when suddenly hefty sticks and stones flew into the tent.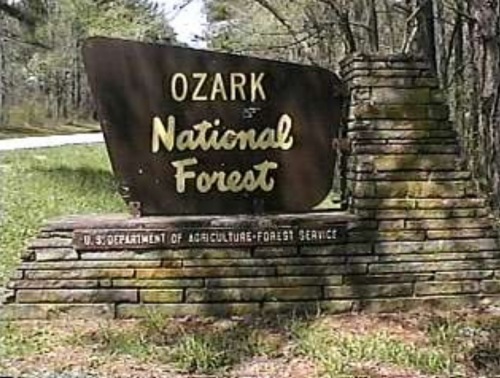 This infuriated Robert and assuming that some hooligans were hiding in the bushes, Robert gave the command to the dogs to teach the offenders a lesson.
"It was the biggest mistake of our life," says Ellen and begins to cry.
According to her, when the dogs disappeared into the thickets from there, at first the sounds of a struggle were heard, then one of the dogs uttered such a monstrous cry that Ellen had never heard anything like it in her life. After that, everyone began to howl, whine and scream, and pieces of dogs flew towards the tent.
At first, Ellen and Robert thought that these were big stones again, but when they saw that a dog torn in half had been thrown at them, they came into indescribable horror and, leaving everything, rushed to run. Ellen and Robert went to the police first.
The police found a tent and equipment, but there were no pieces of dogs there, so the couple announced that they were crazy. However, friends told Ellen that something similar happened in the national park last month and we just reported about it.
What aliens are doing at Loch Ness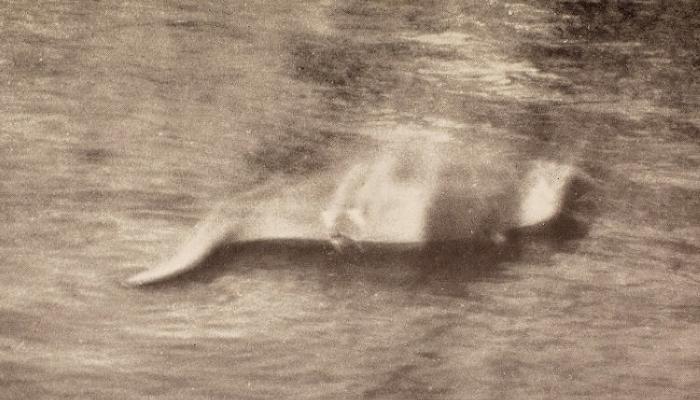 What connects aliens to the Scottish lake monster? And why did many eyewitnesses say that a mysterious force prevented them from taking photos or videos of this monster? There are no answers to these questions yet.
Loch Ness, located in Scotland, is primarily famous for its mysterious monster, nicknamed Nessie, which according to various theories is either a huge eel, or a seal, or a prehistoric dinosaur. In turn, some associate the appearance of Nessie with the activities of aliens, and not from scratch.
It is true that strange lights or disc-shaped UFOs are regularly seen over Loch Ness, but there is also an eyewitness story about how aliens landed on the shore of the lake. This happened on August 14, 1971, when the eyewitness Jan Ove Sudberg (now deceased) was 23 years old. Early in the morning, between about 8:30 and 9:30 am, he was on the shores of Loch Ness in the Foyers Bay area.
Suddenly he stumbled upon something amazing and it was not a monster. Sudberg saw a clearing ahead, on which stood an unusual large object, shaped like a huge cigar. It was about 10 meters long, and at the top there was something like a cockpit. Near the object were "pilots" – humanoid creatures.
There were three of them and they were dressed in tight suits, similar to diving. When they entered the object and the object then rose high into the air, then Sudberg realized that he was observing aliens. As the ship gained altitude, it began to slowly fly over the hills towards the nearby Loch More Lake.
The story doesn't end there. Sudberg was not a Scotsman, he came to Loch Ness as a tourist and flew back to his native Sweden shortly after seeing the aliens. And there a new stage in this strange story began. In Sudberg's house, unusual phenomena began to occur, a poltergeist, he began to receive mysterious phone calls, and later even Men in Black came to him.
Soon Sudberg contacted the British researcher of anomalous phenomena, Ted Holiday, and told him his story. He also complained to him that he could not photograph UFOs and aliens in the photo, although he had a camera with him. He felt as if some force paralyzed his will and did not allow him to do it.
It is curious that Holiday later repeatedly encountered a similar phenomenon from Nessie's eyewitnesses. All of them, when they saw the monster in the lake, for some unknown reason, either could not photograph it, or tried, but they did not succeed.
He also found out that much earlier eyewitnesses of Nessie faced this phenomenon. On November 12, 1933, eyewitness Hugh Gray captured a photograph of Nessie, which is considered the first 100% authentic photograph of the Loch Ness Monster.
Gray's photo shows something serpentine floating in the water. However, few people know that when Gray saw this creature in the lake, he took as many as five pictures before it went under water.
However, only one out of five photographs showed the monster, the rest of the negatives for some reason turned out to be empty.
The conclusion seems to be obvious: the monster in Loch Ness is more than just a large eel, it has some powers to protect it, and in some way it is connected with UFOs and aliens.
A Briton captured on camera a creature similar to the Loch Ness monster
A resident of British Southampton Steve Challis, during a vacation in Scotland last year, photographed a creature in a lake that looks similar to the famous Loch Ness monster, reports the Daily Record.
Photos were taken during a trip to an excursion to Arkart Castle on the shores of the famous lake. A man photographed the opposite shore when he noticed a ripple in the water. He took some pictures, and then the creature itself appeared out of the water for a moment. 
After that, it disappeared and did not appear again. As a result, the camera recorded the animal in only one frame, which Challis discovered a few months later, when he looked at the quarantine pictures taken during the trip because of the coronavirus.
After the Briton shared a strange picture on the Internet, users suggested that it was the famous Loch Ness monster. However, the photographer does not share this opinion. He does not believe in the monster and believes that the creature he shot was simply a big fish or seal.
Interest in the photograph was expressed by blogger and expert on Nessie Roland Watson, but he suggests that the picture taken by Challis was edited in Photoshop. Challis claims that the photograph is genuine. He drew attention to the fact that the shot he made was completely different from those snapshots of monsters that the network abounds in. At the same time, he is still convinced that he shot just a big fish.
The story of the Nessie creature from the Scottish Loch Ness attracts many tourists who want to see it with their own eyes. According to eyewitnesses, the mythical monster from the urban legend has a long neck and a huge torso. Nessie's existence is not proven.