Animal Planet asks the headlined question after describing an ancient cave drawing in Egypt, which appears to depict humans fighting creatures with tails. The cave the drawings were found in used to overlook a tidal bay some 30,000 years ago.
The tailed creatures are shown in the same area of the drawings as other depictions clearly showing huge fish, making it apparent the mermaid-type drawings were in the same place as the fish.
According to the Animal Planet video below, archelogists believe the the images, shown beneath the video, are some of the oldest mythical images ever made by man.
They ask "Could these paintings be a record of mankinds conflict with creatures that are now relegated to myth? Did we drive them into extinction? Or, did we drive them into hiding?"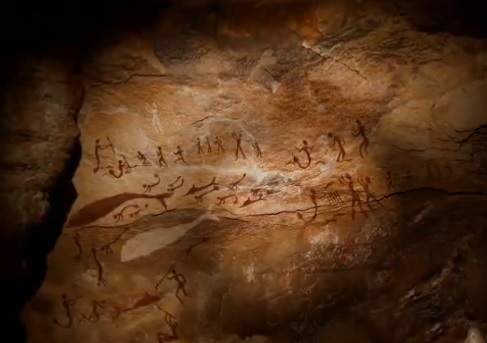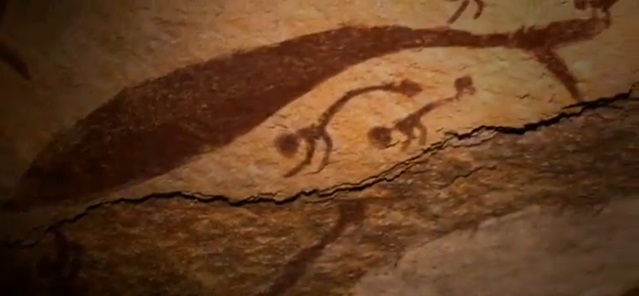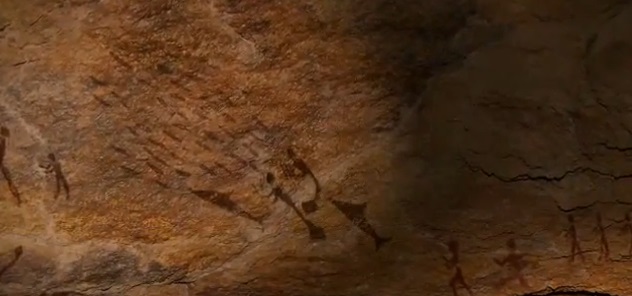 Note–  Last year, Animal Planet aired the "docufiction" special "Mermaids: The Body Found" and grabbed the cable channel's strongest ratings since the death of Steve Irwin in 2006. So it's no surprise that last weekend, they returned to the ocean for "Mermaids: The New Evidence." What is surprising is that this follow-up special netted Animal Planet's largest audience ever.