Deep State is Now Pushing Satanism: Huff Post: "Satan Is Having A Moment"
(Stillness in the Storm Editor) The Deep State, according to several insiders, whistleblowers, and respected researchers, practice dark Luciferianism, also known as Satanism. Part of their long term agenda is to eventually come out in the open with this dark and sadistic practice, recruiting the masses into the faith en mass. In order to do that, they need to "sell" satanism to the public. They need to make it hip, cool, and fun. How do they do this? Many different ways, such as in the Netflix series Chilling Adventures of Sabrina, which is filled with rather obvious glorifications of satanic ideology.
The following article, published by Huffpost, an arguably Deep State news outlet, is the latest pro-Satanism propaganda.
Read this carefully.
The satanic augmentation of culture is not a new agenda. These efforts have been in place for at least the past 250 years, spearheaded by dark occult groups and royal families since the beginning of the 18th century. By all accounts, secular society is increasingly becoming satanic in nature, while never explicitly citing satanic tenets in the process.
Thus, the culture war, so to speak, is covert and hidden. It is waged in the hearts and minds of each individual, through cultural influences that are increasingly dominated by the Deep State and it's manifold influencers.
To be sure, learning how badly our world has already aligned with a satanic agenda is unsettling. But what's more unsettling is what can happen if we, who are alive today, avoid this information, and thereby unwittingly act to ensure the distortion continues.
Culture is itself a tapestry of individual actions. Your choice, your actions, no matter how small, contribute to the whole.
I encourage you to gain awareness of these influences so that you can, in your own way, guard against them, and thereby positively contribute to changing the tide towards goodness once again.
by Matthew Jacobs, April 18th, 2019
Satanists, it turns out, are everything you think they're not: patriotic, charitable, ethical, equality-minded, dedicated to picking up litter with pitchforks on an Arizona highway.
That much is clear in the fantastic new documentary "Hail Satan?" — which chronicles the rise of the Satanic Temple, a movement that has little to do with its titular demon. Founded in 2013, the organization is equal parts modern-day religion, political activist coalition and meta cultural revolution. By reclaiming the pop iconography that has long frightened evangelical America ― devil worship, ritualistic sacrifice, horns, pentagrams, the so-called Black Mass ― the Satanic Temple aims to catch people's attention and then surprise them with messages of free speech, compassion, liberty and justice for all.
No wonder membership has spiked since Donald Trump's election.
Penny Lane's film, opening in limited release this weekend, enthusiastically dispels myths about the history of satanism, using the controversial belief system as a lens to survey the myriad ways our government has made Christianity the national religion. If a state legislature votes to erect a Ten Commandments monument, the church argues, why shouldn't the Satanic Temple be able to introduce a pillar of their own? It's only fair.
I sat down with Lane in New York for a fascinating conversation about making the movie, how Hollywood has popularized erroneous devil worship clichés, the satanic-panic frenzy of the '80s and '90s, and the ubiquitous theocratic motto "In God We Trust."
At what point did you know what this movie would be? It's more than a profile of an organization or an exhaustive cultural history.
There's a moment early on in my research, just in my reading, where I realized that I was completely wrong about something. I thought, upon casually scanning headlines about this group and what they were up to, that the Satanic Temple was like a fiction ― a political troll satire thing, like The Yes Men, where they were pretending that they were members of an imaginary organization in order to make these points. The moment I knew what the film would be was when I realized that that was totally wrong.
What would a new religion, starting from scratch, do if it wanted to make sense in the world we actually live in?Penny Lane, director of "Hail Satan?"
The [group] perhaps had started as that, and then had very quickly evolved to be something real, where there is a thing called the Satanic Temple, and there are members, and they have very particular beliefs, and they're not just trolls. I was like, "Oh, that's a cool story." It was almost the same as the birth of any religion; first, you have to have some publicity stunts to get attention ― some miracles, maybe. From there, maybe you have something to say, and then people would join. I feel like I had never seen that story: watching a religion get born, right before our eyes.
The story of the Satanic Temple is one of free speech. Did you always know the movie would be about that?
Sort of, yeah. I don't think it's really about free speech. The politics of what they're doing is obviously really important, and as a particularly American phenomenon, they're trying to uphold the First Amendment. Their activism is not particularly radical. They're not anarchists, they don't want to burn it all down.
The freedom-of-speech thing, for me, comes under the headline of "a new religion for modernity." What could religion be in the 21st century? What would a new religion, starting from scratch, do if it wanted to make sense in the world we actually live in? Would it be about nonscientific, paranormal claims about invisible people in the sky, or would it be about embracing the centuries of progress that the Enlightenment project has given us? It seems like that would be a better religion.
Satanic Temple co-founder Lucien Greaves delivers a speech in front of the Arkansas Capitol, with the group's Baphomet statue by his side.
You started working on the film before Trump's election. Once his presidency began, did anything shift in terms of what the movie was trying to say?
Like everything else, it's the same answer. Everything was suddenly more urgent. Trump's alliance with the evangelical community [has] none of the values but all of the power grab. It was very frightening for a lot of people, who ended up with people like Mike Pence, who is legitimately a theocrat. He would love for the Bible to be the document that we obey as Americans. Then, someone like Betsy DeVos: still super evangelical, loves prayer in school.
It was super easy, if you were me, under Barack Obama, to not pay attention. I don't even know what that guy was doing for, like, six months at a time, Now you're hyper-aware and fearful. So I think for a lot of people, this story took on a lot more urgency. And certainly, membership in the Satanic Temple spiked after Trump's election. Many people that I spoke to told me that Trump's election was a turning point for them.
The moment in the film that stunned me the most is when a Satanic Temple member reframes satanic panic as the Catholic Church projecting its own history of abuse onto the public. We all know how ridiculous and sensationalistic that era was, but I'd never heard it put that way. It's pretty stunning.
I had the same response to that. I will say this about that: The entire history of satanism is one of projection. Satanic panic is one example. All the way up until 1966, there were no people who called themselves satanists. There literally weren't any. There was a fear that manifested into an elaborate fantasy on the part of the Catholic Church, mostly, if you want to point a finger somewhere.
Then you have this imaginary idea that everywhere around you, there are these devil worshipers who are doing these terrible things. In many cases ― well, in all cases ― that was used as justification to kill people, whether it was witches or, for many millennia, the Jews. All the same, atrocities were attributed to these groups of people by the Catholics as a way of murdering them. Then you go into the satanic panic and you see this same thing. I was blown away as well.
Penny Lane, whose credits include "Nuts!" and "Our Nixon."
Was there a singular moment like that for you ― something that made your jaw drop?
I would say the main thing for me was the moment when I suddenly turned to my producer and said, "How is our national motto 'In God We Trust'?" I'm a lifelong atheist. Somehow, I never realized that that is so weird.
And it's ubiquitous. It's on every dollar bill you touch.
What they do, the satanists, is they awaken you to look around and see the world you actually live in. Suddenly, you do notice the Ten Commandments monuments on the statehouse lawn. Suddenly, you do notice that we think it's normal that people pass out Bibles in public school. These are all actually not normal, in some sense. It looks normal to us because we're so used to it.
Of course, it's a long story, but the most recent iteration of putting God in government was really only 50 years ago, as opposed to 200 or 300 years ago, which is what I would have assumed. I think that, for me, was the biggest mind-blowing thing. It's actually a quite modern phenomenon.
If you went home and Googled it, you'd see that there's hundreds and hundreds of these local fights happening where some senator somewhere wants to put the Ten Commandments on statehouse property or some senator somewhere wants to have prayer in public schools or write "In God We Trust" on police cars. Those battles all look really stupid and petty. Who cares if the Phoenix City Council wants to have prayers before their meetings? But when you look at them in totality and start to understand, it's not like they're going to stop. It's not like, "Oh, we got 'In God We Trust' on the police car, now we're done."
It's evidence and ammunition for the next battle. With these Ten Commandments monuments, people now suddenly believe that this is an integral part of our American history, when in fact, they're movie props. That was very chilling for me.
Initially, someone like [Satanic Temple co-founder] Lucien Greaves would make that point, and I'd think, "OK, that sounds a little bit paranoid, or a little bit of a conspiracy theory; it's probably not that serious." As I did the research, I realized that he was completely right. I didn't know the extent to which there's an organized, very well-funded, very effective lobbying happening nationwide. You don't have to be paranoid to think, "Just because we have a liberal, secular democracy now doesn't mean we will always."
It's not saying it's gonna happen tomorrow, but it has happened in the past. Iran was a secular nation [until 1980], when all a sudden, it became a theocracy. It's something that awakened a kind of urgency in me. I never thought there was any reason to be at all concerned. It's certainly much more possible every time you let one of these small steps get taken.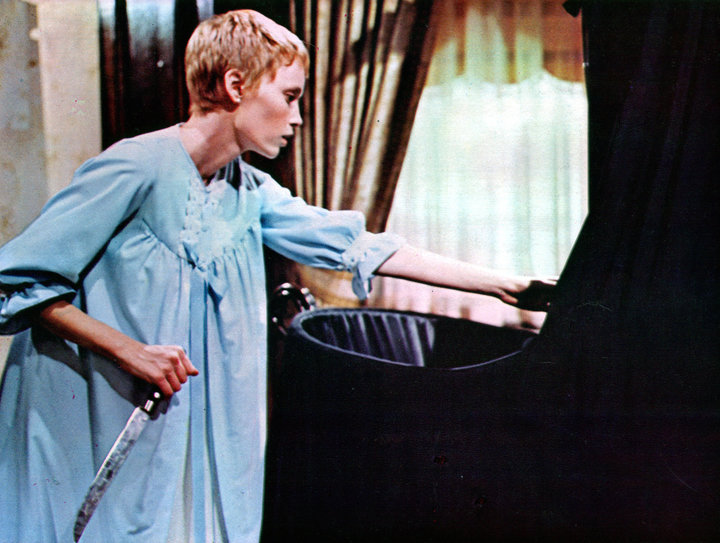 Mia Farrow in "Rosemary's Baby," released in 1968.
I'm fascinated by the way devil-worship imagery has infused pop culture. A few years ago, when the horror movie "The Witch" came out, the Satanic Temple was very supportive of it, which is interesting because that movie embraces the occult in a way that runs counter to the organization.
There's never been a fictional movie about satanists that was even kind of accurate.
Right, one that doesn't involve some type of sacrifice or bloodletting.
Not even close. It would be really interesting to see if someone could ever do that. I think it would be so confusing.
Did you talk to folks about cinematic depictions of satanism?
It's so weird and interesting to watch that negotiation take place. You've got this weird cycle ― you see it all the time, with "Sabrina" and "American Horror Story" and whatever ― where you have these depictions of devil worshipers, and it attracts rebellious teenagers to this idea of satanism. Any of them who actually develop any interest go to the bookstore and learn about Anton LaVey [who founded the Church of Satan in 1966]. Then they're like, "Oh, this isn't actually at all what 'Sabrina' said it was, but it is interesting to me."
If you're a certain kind of provocative person who likes to troll people, you might be into putting the pentagram on your shirt. But there's no satanists in the way that you think there are in the movies. Then you end up with more satanists of the real kind because there's a weird back-and-forth where they take the iconography and the imagery, all of which, as you said earlier, are projections. There never was a Black Mass ― it was only a fantasy on the part of Catholics. Then you've got the real satanists doing a fake Black Mass. It just confuses people to no end. I try to explain it to people and I'm like, "They really want you to think about the fact that there never really were any satanists."
The imagery becomes meta. It's all about reclaiming what people assumed was happening in suburban basements or whatever.
It's a very weird relationship between the pop-cultural fantasy of satanism and the reality of satanism, and the back-and-forth between them is very complicated. Anton LaVey loved that shit. He circulated lots of rumors.
I think it's been demonstrated that it's not true, but he wanted everyone to believe that he actually played the devil in "Rosemary's Baby." Even while he's saying satanism is about atheism, freedom, individual values [and] sexual liberation, he was also really into the idea of being associated with "Rosemary's Baby." You can't do satanism without the popular fear of Satan, so those movies help. They continue to keep Satan relevant.
No one cares if you want to be an atheist and go home and yell about how dumb Christians are. They really do care if you're a Satanist. You get a lot of attention.
It's like reverse-engineering the way that people develop a belief system. I would have thought of it as bad branding, like, "Hey, you guys, movies like 'Hereditary' are not the way it works."
It's not bad branding. It just helps them seem more relevant. At the end of the day, if you think satanism is bad branding, you're just not a satanist. For them, it can't be anything else. It's not like they were looking around for the right symbol, considered a spaghetti monster and went with satanism.
Right, and it's dependent on the idea that Satan is a concept that comes from organized religion. 
Unlike the spaghetti monster, they want to be part of culture. They want to be like, "We, as Western civilization, have been having this now 2,000-plus-year-old conversation about good and evil and what it means to be a human and how we got here and how we're supposed to live. We want to be part of that conversation. We don't want to be like Richard Dawkins and just go over there and say, 'Look at all these idiots. Fuck 'em all, wait till they're all dead. Can't wait for the future secular world.'"
They want to be part of the conversation, so it has to be Satan, because that's how they get to be a part of the conversation. No one cares if you want to be an atheist and go home and yell about how dumb Christians are. They really do care if you're a satanist. You get a lot of attention.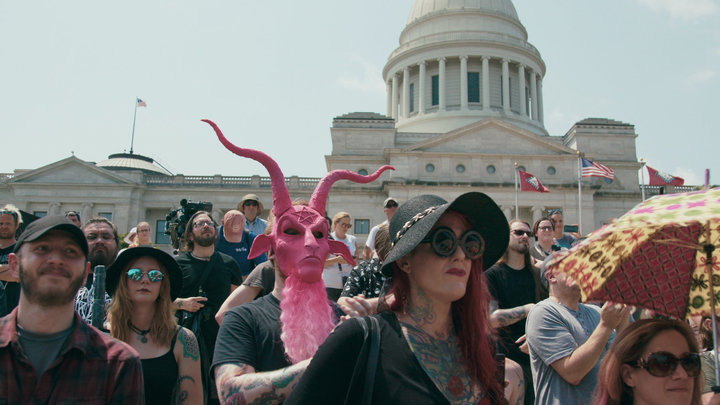 Satanic Temple supporters gather at an August 2018 rally for religious liberty in Little Rock, Arkansas.
What's the thing you left on the cutting-room floor that was the hardest to let go?
All this satanic panic stuff. We had so much more. It's years and years, with all these cases. The power of the human mind ― it's just nuts. I think about all those kids who were convinced by adults that they had been basically fucking raped by the devil and that they were irrevocably harmed by it, walking around as adults. That's so disturbing to me. Those poor people. I think that was the hardest thing we cut.
We did so much really good research and interviews on that topic, and then we ended up with one scene because it was just so much. To start to get into false memories, multiple-personality disorder, dissociative identity, all these psychological ideas that allowed this concept to continue, and what happened with this crazy alliance with feminists who were like, "Believe the victims, child abuse is bad," alongside these crazy people who were just imagining devil worshippers everywhere. Gloria Steinem was a big part of this. It's a long story. Once we had to start explaining what dissociative identity disorder was, we were sunk.
The fact is, there would be no Satanic Temple without the satanic panic. It's very generational. It's people our age, because we're like, "Oh yeah, right. We all learned about satanism on daytime television."
Based on your research, what really was satanic panic? What was actually going on?
That's what's crazy. When I talk to all these experts, there's so many factors. Anyone who gives you an answer to that is leaving out something. It really was the growth of an understanding of domestic sexual violence as a very important, real thing in the '70s. There was a moment: "Fuck, most rape is happening in the home." That happened, then there was the stranger-danger panic, which was a whole other thing. Then there was the rise of the Christian right, and their dominance in popular culture through televangelism. Then you had women going into the workforce in record numbers, leaving their kids in daycare. A lot of anxiety about that, and guilt: "What's happening with our children while we're off at work? Is this good for society?"
There was so much going on that it's hard to blame any one person, so then no one got blamed and no one ever apologized. Everyone had their little piece to the puzzle. Why did it end ― which is at least an equally important question ― is also unclear. It just sort of did. It wasn't because we as a society all woke up one day and had a conversation about this, because it seems like we never did that.
For someone who wants to explore more about the history of satanism, what else was part of your research? 
I was reading First Amendment law, trying to understand the framework. Jay Wexler was our legal expert ― I read a bunch of books by him. Then Kevin Kruse was our historian ― he'd written a really good book called "One Nation Under God" that helped me understand that history. Then there was Jesper Petersen, who was our religion expert. I'd read a bunch of his books and articles about satanism as a religious phenomenon of modernity, and that was super helpful for me to understand, from a religious-scholar point of view, what this meant.
There was another expert who we didn't get to use, Debbie Nathan, who wrote the seminal book on the satanic panic, "Satan's Silence." Then another expert we didn't end up using was Kathleen Stewart, who's a journalist, whose beat has been the attempt on the part of evangelicals to take over the government. Amazing story — who's making the plan happen, who are the lobbying groups, what is the model legislation that's being written by these lobbying groups, what's their stated agenda. Also, we didn't even do the interview, but we wanted to get a Christian theologian who could talk to us about the history of the devil. It's not like there's one representation of the devil. In fact, there was no devil in Christianity for quite some time. Only in retrospect did we start saying, "Oh, the snake in the garden of Eden is the devil."
Because in the Bible, Satan's just a fallen angel.
Yes, exactly. The history of Lucifer and this idea of Satan, which was a word out of Judaism that just meant "the adversary," combined and created its own new narrative. Again, we keep rewriting the Bible, so then future generations of scholars go back and read the Bible and say, "Look, here's Satan all along."
Part of the message of the Satanic Temple is that the meaning of symbols changes. They're malleable to culture. Things change over time. It's not insane to say this Baphomet image means freedom and diversity and reconciliation of opposites and openness to all. Just because you think it means the devil and evil and baby sacrificing doesn't mean that's what it means. That's why they were so mad at "Sabrina" when they ripped off the Baphomet monument and put it in that show as a monument that means evil. They're like, "We worked really hard to make that monument. All of our lawsuits were proposing a meaning for this monument. And if that monument ever did get installed on a statehouse lawn, the meaning of it would be religious diversity."
There's no particular reason we have to hold on to this idea of Satan as the ultimate embodiment of evil. I think that's a really important thing. The meaning of these images is not settled. The Ten Commandments monument, the meaning of it 60 years ago was "go see this Charlton Heston movie." Now it's like an important part of our heritage as a nation, the idea that Ten Commandments are so foundational. You're like, "This is not what it was one generation ago."
This interview has been edited and condensed.
Various historians, insiders, and whistleblowers claim that dark occult groups and forces have long controlled the planet and shaped its history. The preceding video offers some of this history in an effort to substantiate the notion of a powerful group working behind the scenes, sometimes called the Illuminati, the Deep State, the Order of the Black Sun, and so on. Properly identifying causes in reality is essential so as to lead a fulfilling life and work constructively to improve the world around you. We need accurate and complete knowledge. With this knowledge in hand, an individual can contend with the realities of malevolence, which will inexorably lead to an activation of the truth-seeking and freedom craving urges.
Source:
https://www.huffpost.com/entry/hail-satan-documentary-penny-lane_n_5cb62721e4b0ffefe3b84c1c
Dark Horoscope: What Kind Of Demon Are You According To Your Zodiac Sign?
It turns out that in the horoscope you can find out what kind of demon you are by your zodiac sign. Yes, according to esotericists, each of us has our own dark side, which obeys a certain representative of the underworld. And by the way, it doesn't always hurt us. Sometimes the demon's patronage even helps. 
If you want to know what kind of demon you are by your zodiac sign , then look for yourself in the list below. By the way, the dark horoscope begins unconventionally with Capricorn.
Capricorn – demon Dagdarion
It is believed that Capricorn is the most demonic sign of the zodiac due to its external resemblance to the appearance of Satan or Baphomet. Dagdarion, on the other hand, may look like a toothy fish, a satyr or a devil. This is a demon of coldness and indifference. He gives Capricorn strength of character and the ability to resist other people's emotions, helps to reach career heights and find useful contacts. But from a negative point of view, Dagdarion can make Capricorns into insensitive, proud, arrogant, calculating manipulative people.
Aquarius – the demon Bechemiron
Bechemiron is not one, but many demons, similar to hippos, can also take the form of a cat, dog, wolf or fox. Such a patron demon brings clairvoyance, prophetic dreams and strong intuition to his charges. However, he can also plunge a person into groundless fantasies and illusions. Therefore, it is so important for Aquarius not to lose touch with reality.
Pisces – demon Neshemiron
Neshemiron looks like a skeleton entwined with snakes, or a mermaid. It helps Pisces to better understand themselves and feel other people. Empty dreams, irresponsibility and spinelessness are the vices with which Neshemiron endows his wards. A person can waste his whole life, being lazy and considering himself an underestimated society.
Aries – demon Byriron
Byriron is the creation of Samael, the prince of the fallen angels. This is a child of fire, who has an active, cruel and fearless character. What is the use of it for Aries? It raises their fighting spirit and endows them with determination, helps them become a leader, an insightful and firm person. But the patronage of Byriron makes Aries too aggressive, power-hungry and despotic. Therefore, spiritual practices, yoga and meditation are recommended for representatives of this sign in order to learn how to pacify a storm of emotions in themselves. In addition, Byriron makes Aries show cowardice and "hide in the bushes" when it would be necessary to express their opinion.
Taurus – demon Adimiron
Adimiron is a creature in the form of a half-lizard, half-lion. This demon endows Taurus with a strong-willed and unyielding character. It is believed that the lion's part of the body of Adimiron gives his wards physical strength, and the part of the reptile's body – a "cold head", rationality and concentration. However, in addition to such gifts, this demon can make Taurus very stubborn, withdrawn and greedy individuals. Therefore, it is very important for them not to cling to the material world.
Gemini – the demon Celladimiron
Celladimiron is a Cerberus-like entity. He gives Gemini the ability to easily and quickly adapt to changing external conditions and circumstances. However, the dark side of Celladimiron's patronage is the inability to find oneself and one's place in life. Representatives of this sign run the risk of losing their true self, so they should engage in self-knowledge.
Cancer – demon Shehiriron
Shehiriron is a spirit of water, similar to a demonic reptile, insect, mollusk or crustacean with a human face. The most important gift that Cancers have in store from this spirit is the ability to make all their dreams and fantasies come true. But along with them, empty chores, obsessive thoughts, fears and phobias come into the life of Cancers. Sometimes representatives of this sign suffer from insomnia more often than others.
Lion – demon Shelhabiron
Shelhabiron is a werewolf-like fire spirit. It gives Leo the endurance and the ability to deal with very difficult and responsible tasks, as well as creativity. But on the dark side, Leos can be vicious, ruthless, heartless, and aggressive. Therefore, it is important for representatives of this sign to mobilize their own resources and direct all their internal forces in the right direction.
Virgo – demon Cefariron
According to the description, Cefariron is a half-living and half-dead entity. She helps Virgo see the truth, be an honest and impartial person, and also not pay much attention to public opinion. But all this, in turn, can make the representatives of this sign of people depressed and indifferent to the joys of life. Therefore, they are encouraged to practice positive thinking and not forget to devote time to what they like.
Libra – demon Obiriron
Obiriron is a demonic spirit similar to a golem or a leprechaun. It helps Libra find inner stability. Obiriron has power over time and can give as much of it as needed so that Libra can achieve what they want. However, because of this, the representatives of this sign relax and stop doing anything, thinking that everything will work out by itself. Therefore, the main advice for Libra is not to be lazy.
Scorpio – demon Neheshithiron
Neheshithiron is a demon that looks like a devil insect with a human head. From Scorpios, he makes aggressive and strong personalities. He also helps the representatives of this sign to transform and evolve. It is important for Scorpios to listen to their heart and go through life their own way, because otherwise Neheshitiron, wanting to return a person to his own path, may begin to destroy his life.
Sagittarius – demon Nahashiron
And the last demon according to the sign of the zodiac is the patron saint of Sagittarius, Nakhashiron. It is a demon that looks like a reptile with a dog's head. He helps Sagittarius to deal with the disadvantages of their character and become a strong and whole person. Nakhashiron provides the representatives of this sign with continuous movement towards the goal, giving them energy for transformation. The negative influence of the demon is reflected in the fact that a person can not withstand such a rapid development and get sick. Therefore, Sagittarius needs to streamline their lives as much as possible so as not to waste energy in vain.
Christian writer recorded the voice of Satan?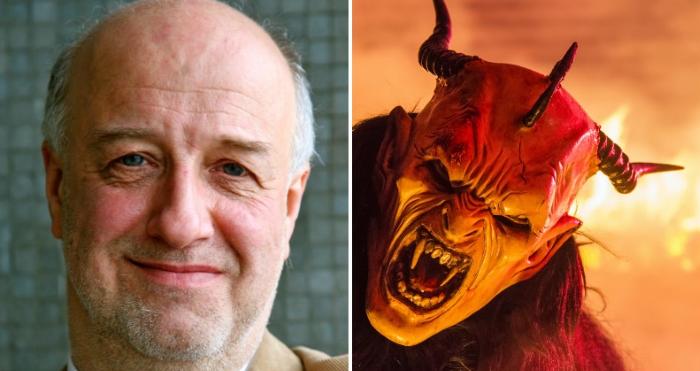 This week, foolishly, apparently, one author claimed to have recorded the real voice of Satan. To promote the new book, Christian author Roderick Millington published a track … of the devil himself, supposedly saying, "Come into the fire, come to me."
The electronic voice phenomenon has been the subject of controversy in the world of paranormal research for many years. Television shows such as Ghostbusters have publicly showcased the results of EVH, often manipulating frequencies to "reveal" a free voice shouting from the great beyond.
Whether you believe in the paranormal or not, Millington's "Voice of Satan" recording will make you raise an eyebrow.
"I confess right away that until recently I was one of the cynics who laughed at those who believe in the devil," the author begins. "Then I heard his voice and everything changed." He continues: "As I sat at my desk trying to figure out what Satan might have spoken to me directly, after a while my breath came back, my mind became clearer and I knew what I had to do. This book is the result. "
This book is titled "The Devil's Playground" and contains 21 supposed recordings of EVP demons along with Satan himself. However, you don't need to buy a book to hear Satan's voice! All you have to do is click here and scroll down to the "Come on fire, come to me" web player.
Rock and metal have a rich history of audio files, with religious leaders striving to find feedback and subliminal messages hidden in songs.
Led Zeppelin was accused of hiding the message "He'll give you 666" in the song, and Judas Priest and Ozzy Osbourne were put on trial after fans died.
No group was found guilty of a crime.
Hollywood studios are built on the blood of babies – Mel Gibson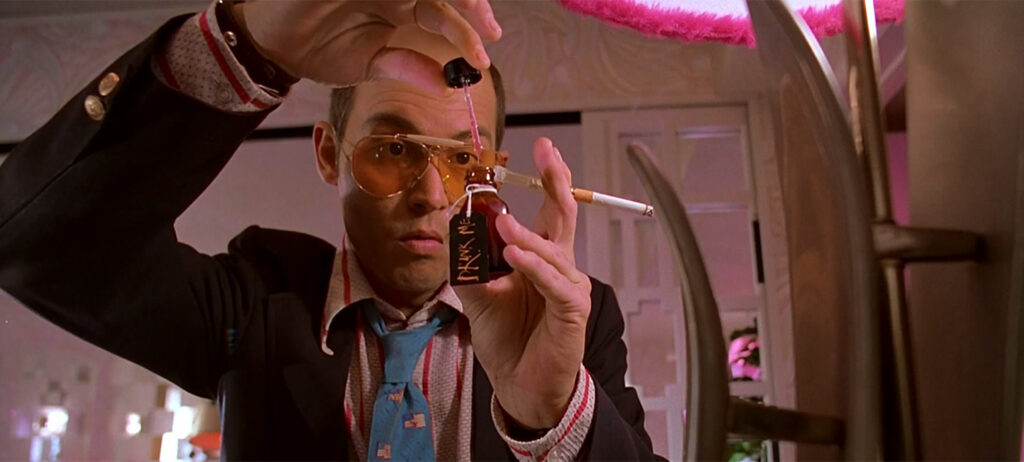 American film actor Mel Gibson criticizes both Hollywood and the morals of the American establishment – tough and unusual. Essentially, he blames a significant portion of the American elite for ritual Satanism. (before that, a similar terrible confession was made by another famous American actor Jim Carrey).
For this, he was blacklisted by the leadership of the US "creative world" in 2006. Since then, the actor has been working outside the system.
Gibson appeared in the prime time of the British BBC channel, in the Graham Norton show, on Friday January 19, where he answered guests' questions:
He said key players in the movie business "get their kicks from destroying the sanctuary of children" as they "thrive on breaking every God-given taboo known to man."
"These people follow their own religion and use it for moral guidance. It's not the sort of religious teachings you folks would ever hear about. They perform sacred rituals that are sick and totally at odds with the moral fabric that binds most patriotic Americans. The worst part: It's an open secret in Hollywood and everyone wants in on it."
He explained how he had been blacklisted by Hollywood's controlling oligarchs in 2006 for voicing his opinions about the industry that clashed with their liberal agenda.
He said that since then he has been "working outside of the system" which has given him a fresh perspective, saying:
"It's difficult to comprehend, I know, and I'm sorry that I am the one to break this to you, but Hollywood is an institutionalized pedophile ring. They use and abuse kids for their own sick 'spiritual beliefs,' if you can even call them that. I don't fully understand it myself, but they harvest these kids for their energy and feast on their blood. They don't do it mercifully either, they scare the sh*t out of them before they sacrifice them. The more innocent the child, the more terrified they are, the more they thrive on it," said the Braveheart star.
What does that mean? They aren't doing this as some form of artistic expression, they are harvesting the blood of children and eating their flesh because they think it gives them some sort of 'life force.'
"If the child was mentally and physically suffering when they died, then it gives them 'extra life force. I don't understand why they do that, but that's what they do. Most of us have a moral compass that guides us through life, right? These people don't have that, or if they do, it's pointing in the opposite direction."
Gibson, who has spent the last 30 years working inside and outside of the Hollywood regime, says that the industry's hierarchy "thrives on abuse, pain, torture, stress, and suffering.
According to Gibson, the desire to inflict such abuse isn't limited to just the elite, but only "those at the top of the food chain can afford such a 'luxury,'" although, it's a "goal for most people in the industry."
According to Gibson, this perversion isn't just the latest fad but has been a deep-threaded culture in Hollywood for generations, and is something popular among both men and women.
This happened "in the green room behind the curtains" immediately after the show:
https://twitter.com/MxMarineMom/status/1242626874112487424
Jennifer Lopez Desperately calls to Fellow SATANISTS as she Breaks Down Emotionally:
Can anyone believe him?
Most likely you can. In his revelation, Gibson publicly declared an epidemic of parasites that control Hollywood and personally participate in child sacrifices and pedophilia:
"every studio in Hollywood is bought and paid for with the blood of innocent children," he said, adding: "The most valuable currency in Hollywood is it's the blood of infants … key players in the movie business get adrenaline from this process and enjoy breaking the bans. "

"They have a blatant disregard for ordinary people. Destroying people's lives is just a game for them – the more they can hurt, the better the sensations. Children are just food for them. They revel in pain and fear, and the younger, the better. "
And then comes the phrase, which should be emphasized: "These people follow their religion and use it for moral guidance." What religion in human society justifies cannibalism and human sacrifice? This question should be asked by each of us.
– Satanism?
– Sure! But not only him. Let us recall the cases of ritual killings, which are widely known.
"They perform sacred rituals that ordinary people will cause bouts of nausea, and are completely in conflict with the morality that binds most patriotic Americans. The worst thing about all this is that it's an open secret in Hollywood and everyone wants to get involved. " (A very timely documentary was filmed on this very difficult topic. ]]>Galina Tsareva's film entitled Octopus ]]>– ed.)
"It's hard to understand, I know, and I'm sorry that I'm the one who opened your eyes, but Hollywood is the deadly legalized patrimony of pedophiles. They use kids to realize their scary sick fantasies. They take these children because of their energy and are saturated with their blood. They don't do it mercifully, they first put them in a state of horror before sacrificing them. "
"The more innocent a child, the better for them. What does it mean? They do not do this as some form of artistic expression: they simply drink the blood of children and eat their flesh, because they think that it gives them some kind of "vitality". "The more a child suffers mentally and physically when he dies, the more he gives them extra vitality." (These satanic rituals are designed to "feed" the demons with psychic energy, and those nonhumans who perform them drink blood that is saturated as a result of the child's inhuman suffering with ADRENOCHROME – a powerful drug that, in addition to "coming", also gives a powerful "rejuvenation" of the body – .)
"Hollywood is saturated with innocent children's blood. There have always been indications of pedophilia and cannibalism, but for many years they have been unprovable, mysterious, or symbolic. I have been familiar with this practice since the beginning of the 2000s, and I would be in serious danger if I ever talk about it. I do not mean only my career, I mean that my life will be in jeopardy, the life of my family will be in danger. I can talk about it only now, when these people, industry leaders, are already dead now. "
"Children are like" premium currency "and have a higher value than anything you can think of. They literally trade these children as currency for services, roles in films, kickbacks … "
According to Gibson, these terrible crimes (pedophilia, infanticide, cannibalism and ritual sacrifices) did not appear in recent years, they have ancient and not American roots. "If you investigate this phenomenon, you will find hidden facts in the shadow of any gloomy era in history. These dark, multidimensional occult practices have been used in secret societies for hundreds of years. Hollywood uses this for social programming and mind control, and their message is projected into the psyche of the American people … "
In what a famous American actor said, the rituals of a satanic human sacrifice are clearly described. It is also indicated that many people know about the existence of the secret structure of Satanists in Hollywood – but they are silent! Meanwhile, the occult powers of Hollywood are using their vast resources "for social programming and controlling the consciousness of the American people." I must say, very successfully used.
The key question is whether the Trump administration and the FBI will then initiate an investigation into the testimony of Hollywood ritual killings, or will the US authorities blame it on Gibson's creative extravagance?
We also note that on the sites that published material exposing Mel Gibson, there are many other creepy publications.
For example, Sylvester Stallone bluntly accuses Barack Obama of being a former U.S. secret homosexual, stating: "I have nothing against homosexuals, but I am against any lies" (Sylvester Stallone: ​​'Pathetic' Obama Is' Closet Homosexual Living A lie ')
]]>
Jim Carrey's article talks about the practice of ritual cannibalism in Hollywood for Christian Christmas (Jim Carrey: Hollywood Elites 'Eat Whole Babies' For Christmas). The author writes that criminal perverts are trying to distort and pervert the soul of the American people and change the whole world.
Adrenochrome: Evil Drug Of The Super Elite, Harvested From Terrorized Children:
Pizzagate, Spirit Cooking, Occult And Beyond:
Katy Perry's New Video Suggestive Of Cannibalism And Pedophile Lingo:
Pizzagate: Pedophilia, Child Sex Trafficking & Those Who Participate:
Materials about secret societies, humanoid mutants
About how the development of sex robots is being conducted so that perverts can conceive children with predefined properties (Sex Robots To 'Give Birth' After Sex With Humans Using Genetic Engineering).
Etc.