Declassified CIA Document Shows How Astronauts Conducted Telepathy Experiments In Space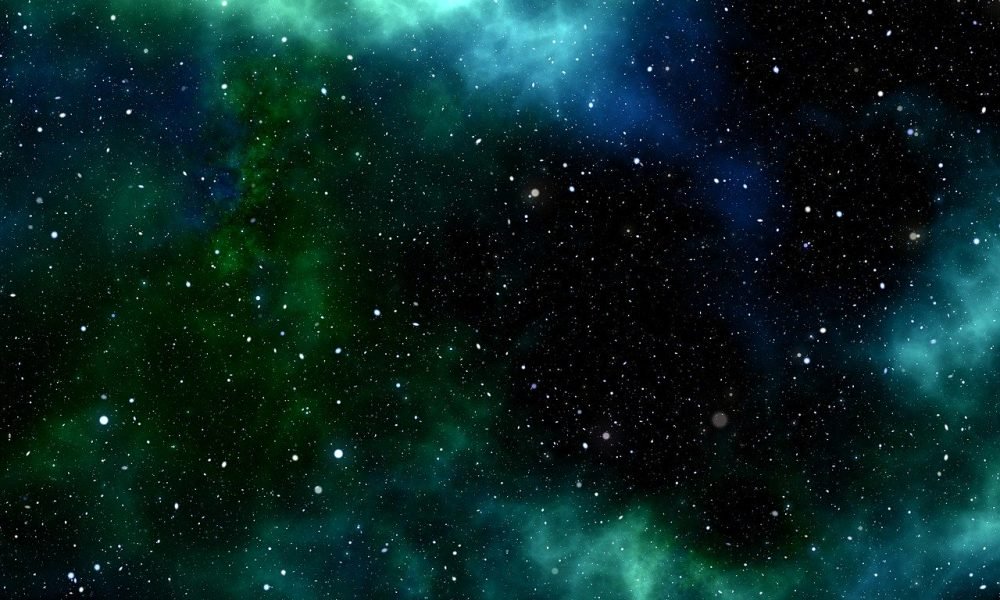 The Facts:A document found inside the CIA's electronic reading room goes into detail regarding several telepathic experiments performed successfully, decades ago by both US and Soviet astronauts.
Reflect On:With decades of statistically strong results in the lab and so many real world examples, why is this topic still shunned by mainstream academia? And why is it studied by at the highest levels of government in multiple countries if it's fake?
"The Soviet Union is well aware of the benefits and applications of parapsychology research. In 1963, a Kremilin edict apparently gave top priority to biological research, which in Russia includes parapsychology. The major impetus behind the Soviet drive to harness the possible capabilities of telepathic communication, telekinetics, and bionics is said to come from the Soviet military and the KGB. Today it is reported that the USSR has twenty or more centres for the study of parapsychological phenomena, with an annual budget estimated in 1967 at over 13 million dollars and reported to be as high as 21 million dollars.

Soviet parapsychology research was actually stimulated by the 1960 French story concerning the US atomic submarine Nautilus. The French journalists splashed the now rather infamous Nautilus story in headlines "US Navy Uses ESP on Atomic Sub!" Ship to shore telepathy, according to the French, blipped along nicely even when the Nautilus was far under water. "Is telepathy a new secret weapon? Will ESP be a deciding factor in future warfare?" The speculating French sensationalized, "Has the American military learned the secret of mind power?" In Leningrad the Nautilus reports went off like a depth charge in the mind of L.L Vasilev."
The above information comes from this declassified CIA document.
It goes on to mention that in  April of 1960, Dr. Leonid Leonidovich Vasiliev addressed a group of high-ranking soviet scientists stating:
We carried out extensive and until now completely unreported investigations under the Stalin regime. Today the American Navy is testing telepathy on their atomic submarines. Soviet scientists conducted a great many successful telepathy tests over a quarter of a century ago. It's urgent that we throw off our prejudices. We must again plunge into the exploration of this vital field.
As you can see, telepathy and parapsychology, which include remote viewing, ESP and psychokinesis, have all been studied in-depth within black budget special access programs in multiple countries. These programs are often highly classified, and so whatever has been revealed in official documentation is only the tip of the iceberg. Sometimes, the declassification of documents is used to halt more questioning into the phenomenon. The STARGATE program is a great example of that in the United States. Although the documents that were declassified show some startling findings, like the fact that remote viewing is real and that it was used for intelligence collecting purposes, it's safe to assume that many details of this program remain highly classified.
Russel Targ was the co-founder of that program. Here's a video of him sharing everything he knows about ESP.
The crazy thing about parapsychology is the fact that studies have yielded statistically significant results. I'm talking about hundreds if not thousands of studies that have been conducted worldwide have seen positive results.
There seems to be a deep concern that the whole field will be tarnished by studying a phenomenon that is tainted by its association with superstition, spiritualism and magic. Protecting against this possibility sometimes seems more important than encouraging scientific exploration or protecting academic freedom. But this may be changing. —Cassandra Vieten, PhD and President/CEO at the Institute of Noetic Sciences (source)
Many of these results are just as strong, if not stronger, than a lot of the results that come from hard sciences like physics and mechanical engineering. The Department of Defence has openly stated that the phenomena within this realm is real, despite the fact that they are still somewhat inexplicable. As far back as 1999, the head of the statistics department at UC Irvine, Jessica Utts, published a paper showing the results dealing with parapsychology and mind-body connection are a lot stronger than the results used to approve some of our medications!
Again, most of what's known is still protected and locked up by the black budget world.
The documents referenced above are also decades old, so just imagine what's happened or what's been discovered since then!
The documents also outline how these experiments were not limited to earth.
Soviet research into biocommunications phenomena does not appear to be earth-bound and limited to inner space, but apparently extends to outer space as well. The so-called Father of Soviet Rocketry, K.E Tsiolkovsky, stated that:

"In the coming era of space flights, telepathic abilities are necessary. While the space rocket must bring men toward knowledge of the grand secrets in the universe, the study of psychic phenomena can lead us toward knowledge of the mysteries of the human mind. It is precisely the solution of this secret which promises the greatest achievements." (source)

There are reports that the Soviets are training their cosmonauts in telepathy to back-up their electronic equipment while in outer space. One of these back-up schemes is known to involve coded telepathic messages. This method was previously demonstrated in March 1967, when a coded telepathic message was flashed from Moscow to Leningrad. The involvement of astronauts or cosmonauts in telepathy experiments is not necessarily unprecedented. In February 1971, during the Apollo 14 flight to the moon, astronaut Edgar Mitchell made 150 separate attempts to project his thoughts from inside the space capsule back to an individual on earth. The results of the Apollo 14 experiments have been well-documented in detail and are published in the Journal of Parapsychology. source()
Mitchell used 25 numbered cards in the experiment, in which he attempted to send a thought message to four people regarding the symbols on each card. He said two of the four got 51 of the 200 correct, and the other two were less successful. (source)
Dr. Elizabeth Rauscher, a world-renowned physicist, researcher, and presenter who has done a lot of work for NASA, among several other organizations, has admitted that quantum entanglement experiments have also successfully been carried out from Earth to space.
Much Stronger Examples
Some materialistically inclined scientists and philosophers refuse to acknowledge these phenomena because they are not consistent with their exclusive conception of the world. Rejection of post-materialist investigation of nature or refusal to publish strong science findings supporting a post-materialist framework are antithetical to the true spirit of scientific inquiry, which is that empirical data must always be adequately dealt with. Data which do not fit favored theories and beliefs cannot be dismissed a priori. Such dismissal is the realm of ideology, not science. – Dr. Gary Schwartz, Professor of Psychology, Medicine, Neurology, Psychiatry, and Surgery at the University of Arizona (source)
Although the above mentioned phenomena is very intriguing, especially the Soviet part, we have to remember that there is still a lot of information that has not been disclosed yet. This is not really studied openly in mainstream academia yet, it's only really studied at the highest levels of government.
I published a well-sourced article providing multiple examples from a CIA document that confirm the existence of humans with 'special abilities' who are able to do 'impossible' things. You can access that here. It's very interesting and goes to show just how strong results in the field of parapsychology are, and what information may still be kept hidden from us.
Today, hundreds of scientists are coming together to emphasize that physical matter is not our only reality. They've created a manifesto, and you can find links and access more information about this initiative, which started a few years ago, in an article we published here.
There is an entire non-physical world out there for us to study.
"The day science begins to study non-physical phenomena, it will make more progress in one decade than in all the previous centuries of its existence." – Nikola Tesla
The point is that this stuff is very real, and has been studied for a long time.
Here's an interesting quote from the literature regarding remote viewing, one subject within the realm of parapsychology that allows a person to view other people or objects in different locations, regardless of the distance:
Here's a telling quote from some of the declassified literature:
"To summarize, over the years, the back-and-forth criticism of protocols, refinement of methods, and successful replication of this type of remote viewing in independent laboratories has yielded considerable scientific evidence for the reality of the [remote viewing] phenomenon. Adding to the strength of these results was the discovery that a growing number of individuals could be found to demonstrate high-quality remote viewing, often to their own surprise. . . . The development of this capability at SRI has evolved to the point where visiting CIA personnel with no previous exposure to such concepts have performed well under controlled laboratory conditions." (source)
One participant of the program, remote viewer Ingo Swann, was tasked with the job of taking a look at what could be going on off the planet.
Dr. Puthoff explains:
"To determine whether it was necessary to have a 'beacon' individual at the target site, Swann suggested carrying out an experiment to remote view the planet Jupiter before the upcoming NASA Pioneer 10 flyby. In that case, much to his chagrin (and ours) he found a ring around Jupiter, and wondered if perhaps he had remote viewed Saturn by mistake. Our colleagues in astronomy were quite unimpressed as well, until the flyby revealed that an unanticipated ring did in fact exist."
The Takeaway
Why do we still ridicule parapsychology? It's correlated with quantum physics, and it seems to be the next logical step for science. The fact that this type of study is not included within mainstream media is truly a shame, and it's not fair that government agencies are the only ones who seem to be actively and heavily engaged in this type of study.
At the end of they day, no skeptic can deny the reality of parapsychological phenomena.
People of the shadow: what do the mysterious shadow creatures want from us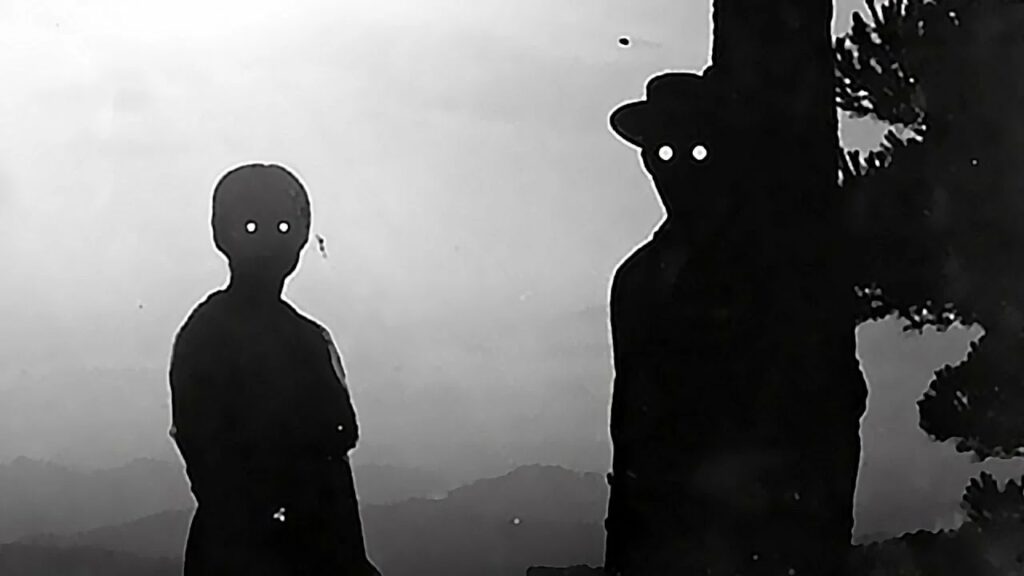 Shadow creatures are neither ghosts nor people, and we know these creatures as shadow people. It seems that the "shadow" know about our location and want us to feel fear or even panic in their presence.
People-shadows or shadow people are paranormal dark barely visible silhouettes known to mystics for a long time. They look like dark humanoid creatures or barely noticeable ghosts, often seen only with peripheral vision. Witnesses claim that shadow people only catch a few seconds, eyewitnesses also say that they looked into the eyes of shadow people and their eyes shone with a red light, like demons.
Shadow people can take different shapes and sizes: look like full-fledged people or even like animals. But most often these are thin tall strange figures. Be that as it may, they appear only for a moment, quickly evaporating into the air. Unfortunately, they can harm humans, which was proven in 2013.
The video posted on the web had confirmation of the existence of a shadow man who was visible for over a minute! An unknown silhouette knocks down a man walking down the corridor and drags him across the floor for several seconds. After some time, it also suddenly disappears, releasing the person. As it became known, the building where the striking phenomenon was filmed has complaints from tenants who more than once meet paranormal events in their home.
There are very few known cases though of adverse events caused by shadow people. In most cases, they appear or disappear as soon as they are found.
Shadow creatures can be spotted out of the corner of your eye. Some people who saw them or knew about their presence say that they are alien creatures, slipping in and out of our field of vision. In the eyewitness accounts, the observation of the recurrence of shadow manifestations is especially often mentioned.
Whether they are an elusive race that has always coexisted with us is an interesting theory suggesting that these creatures are frequent guests in our lives.
Paranormal researchers consider shadow people to be malevolent supernatural entities. Perhaps shadow people will not cause physical pain, but they can affect you emotionally, for example, cause fear – this gives them energy.
Skeptics and scientists believe that shadow people are optical illusions or hallucinations that appear under the influence of drugs or physiological changes in the body. When the left temporo-parietal brain is stimulated, these strange images are created.
Often the appearance of these shadows is inextricably linked with sleep paralysis, when a person is, as it were, between sleep and reality. Scientifically, this is called hypnogogy. Hypnogogia is called "the phenomenon of the face in the dark" for such hallucinations.
All eyewitnesses, regardless of where they live, talk about the same sensations in the presence of shadow creatures. Fear is a cold feeling that overcomes a person at this moment.
Some people say they even saw the eerie red eyes of these dark personalities that momentarily appear anywhere and demonstrate the ability to walk on the walls of enclosed spaces, which defies the general laws of physics.
Whoever they are, they feed on human energy, emit bad vibrations and give negative emotions. We do not know how they got into our dimension, about the purpose of their mission and how they affect the human essence. The main thing is to stop feeling fear in their presence and not to "feed" anyone with your precious energy.
Ghost hunter told how to summon spirits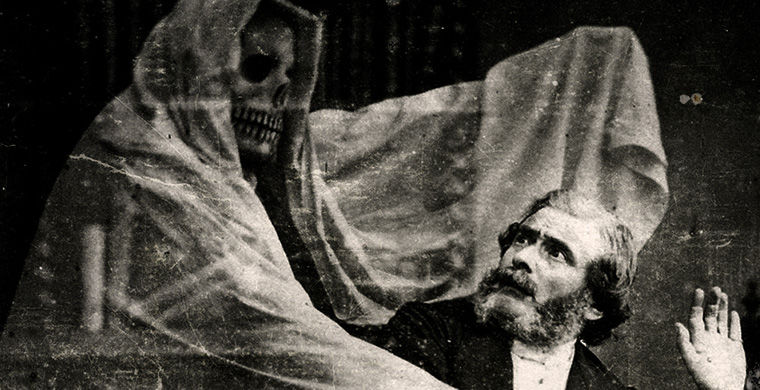 A ghost hunter explained how to summon ghosts and when is the best time to do it according to The Daily Star.
Jade Capasso explores hotels, inns, historical places to allegedly reveal the spirits and ghosts that are present in them. She shares her discoveries on the YouTube channel Ghost Club Paranormal. The girl is sure that you can also talk with spirits.
The 28-year-old ghost hunter is confident that you can talk to ghosts and spirits using a voice recorder. A particularly good time for this, according to her, is the eve of All Saints' Day – Halloween.
"I think there is more activity during Halloween. More people believe in the other world, "she said.
She recalled that Halloween pumpkin is an invariable attribute and symbol of the holiday. People decorate their home with funny, scary, and sometimes even terrifying faces.
"I'm sure there will be more sessions and many will use Ouija boards," she says.
To connect with the "other world", you can go to a famous haunted place, says Kapassa. She also recommends checking your home for ghosts.
To hear a ghost, the girl recommends using special equipment. 
After all, ghosts, she said, emit sounds at ultra-low frequencies that are not perceived by the human ear. You can hear them, as she notes, only on audio recordings.
The girl says that you need to leave the digital voice recorder in a room where paranormal activity is observed all night, or ask questions and wait for an answer.
"Ask questions, and who knows, you might hear a disembodied voice answering you," says Jade.
According to her, there is no need to rush, because the spirits must be given enough time to respond.
"You probably won't hear them in real time. But if you listen to the recording, you might hear someone from the underworld, "she said.
A photographer took a picture of an old house, but did not know that a woman lived there. No wonder – you can only see it in the photo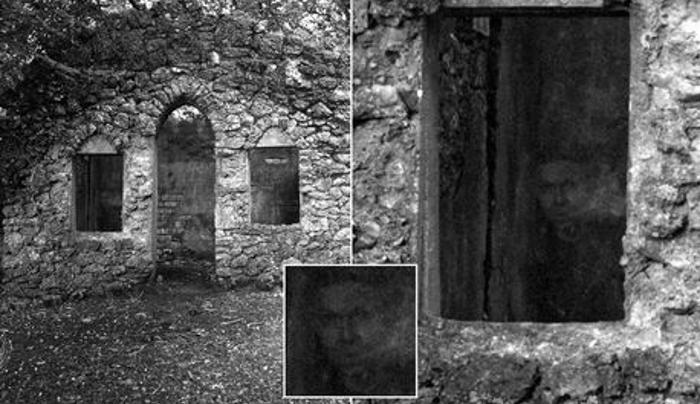 A Scottish resident took a photo of an abandoned building, and then could not believe his eyes when he looked at the finished photograph. From there the woman's face was looking at him, but the man is sure: there was no one in the ruins of the house. Finding an explanation for what he saw was not easy.
A photographer from Scotland, who wished to remain anonymous, decided to arrange an unusual photo session, Unilad writes.
His choice fell on several abandoned buildings that are located in one of the parks in the North Ayrshire region. After taking a couple of pictures, he went to the studio to print them, and then looked at the finished result.
Mysticism often happens in abandoned buildings , and the case with a man was no exception. In one photo, the Scotsman saw the ghostly silhouette of a woman looking at him from a window. However, the man assures that there was no one in the building, and he was alone in the ruins.
During the shooting, I did not feel anything unusual or anything otherworldly.
Despite the fact that the woman's face looks intimidating, he is glad that he managed to capture it. Moreover, the hero of the story shared the frame with all friends who adore mysticism and riddles.
I'm happy that I was able to capture something that looks like a ghost. I am even proud to be able to show photos to people who love riddles.
Many people, according to the photographer, are inclined to believe that this is a ghost, who love to talk to children so much, although the author of the picture himself is in no hurry to draw conclusions. He even looked at the frame under a microscope, but never came to the truth.
You can, of course, speculate, but the human brain makes us see familiar traits everywhere, especially if we look at them long enough.
Moreover, the photographer, according to him, does not really believe in ghosts and other mystical phenomena.
I don't like the term paranormal. As for ghosts, I don't know if they exist. I don't even know how to define them. What is it? Energy?