Death enjoys some fun in the sun in these hilarious reminders to stay safe at the beach.

The Swim Reaper
This is what I feel like when I go to the beach. But you can still enjoy the summer even if you're dead inside, right?
The Swim Reaper is a hilarious Instagram account featuring death enjoying some fun in the sun, from enjoying a pina colada with little umbrellas or playing some beach volleyball to floating in an inflatable flamingo.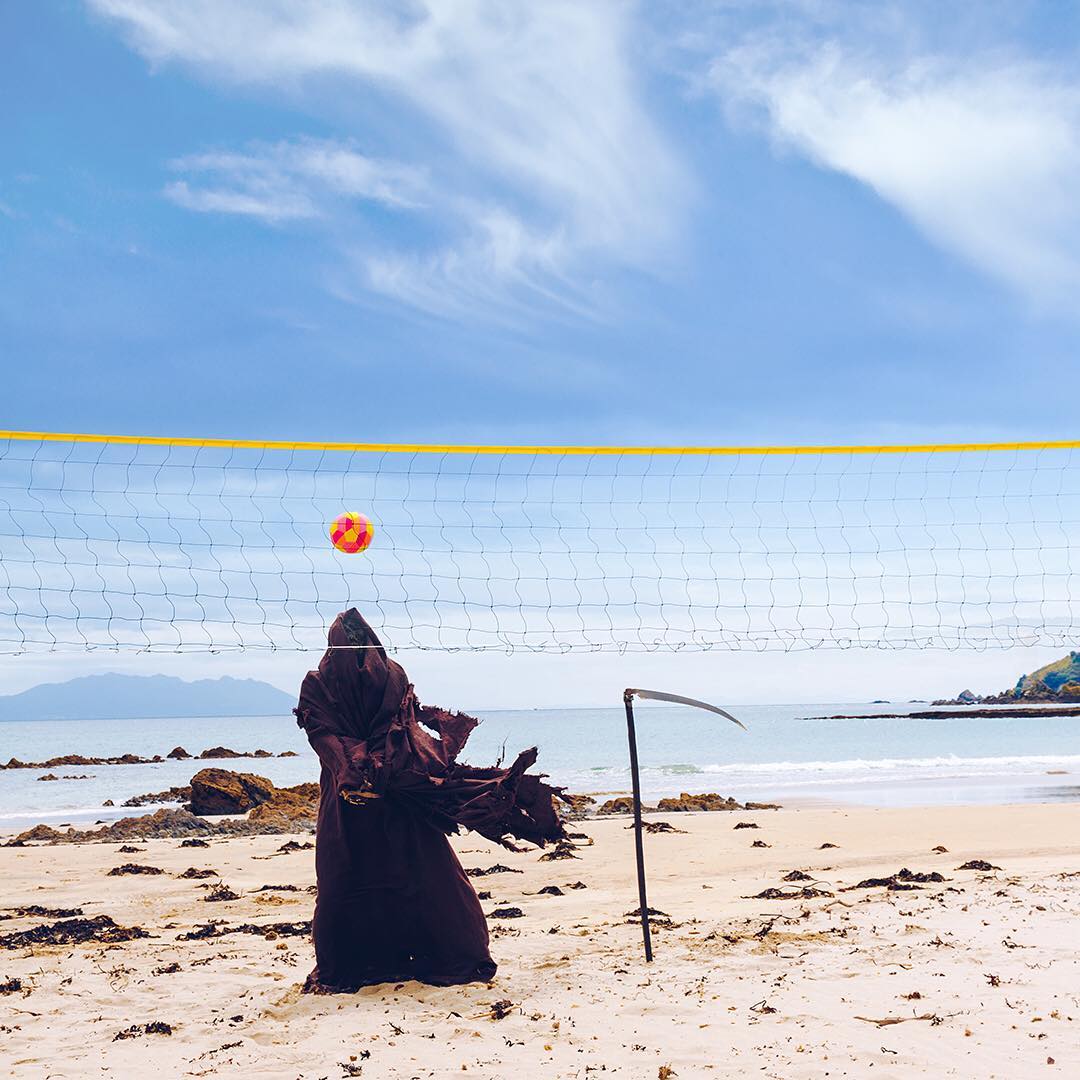 The Swim Reaper was started a few years ago by a group called Water Safety New Zealand to help prevent water-related deaths among men between 15 and 30 with the tagline "Swim dumb and you're done." In case you're not sure what dumb swimming might be, the website features some reminders:
Yeah, calm spots on surf beaches are rips. And yes, they are a free ride to the bottom of the sea. But it's BYO oxygen and you're fresh out.
And:
Think togs aren't your scene? You could always throw on some jeans. At least you'll get in some good cardio as you struggle to stay afloat.
Follow the Swim Reaper's summer hijinks @iamtheswimreaper