De Loys' Ape: Does This Cryptid Exist?
The reported discovery of the De Loys' Ape by Swiss Zoologist Francois De Loys in 1920 is just one of many unknown primate claims made over the years. South American forest natives often claim encounters with large monkeys.
These elusive creatures have been known by many names for many centuries . Natives commonly referred to a "mono grande", or king monkey, also known as "mono rey." Pedro Cieza, a Spanish explorer claimed to have seen large apes referred to as "marimondas" in 1533; Dr. Edward Bancroft witnessed 5 ft apes referred to as "didi" in 1769; and Alexander von Humbolt recorded stories of "salvaje" or hairy ape men between 1799 and 1804.
These anecdotal sightings along with one lone picture have kept the controversy surrounding De Loys' Ape alive for nearly 100 years.
Sighting of the De Loys' Ape
Swiss geologist Francois De Loys and his crew were among the numerous Europeans taken to Venezuela by oil companies to prospect the vast oil reserves.
During the expedition, his group was ambushed by two threatening creatures that resembled apes. De Loys' men shot one of the creatures while the other one escaped. Marveling at the unique appearance of the primate, they decided to take a photo of it.
The ape corpse was sat on a crate with its head propped using a stick placed under its chin. After the photo was taken, the creature was skinned in order to prepare the skeleton for transportation.
Unfortunately, the hardships of de Loys' expedition resulted in the loss of all his equipment and specimen, including the creature's remains. Only the photograph was saved, though it was enough to cause a sensation.
Description of De Loys' Ape
The apelike South American primate was given the scientific name "Ameranthropoides Loysi" by George Montandon in 1929, while Arthur Keith proposed that it be called "Ateles Loysi".
Scientists claim that it is an unknown species of primate that walks bipedally in the jungles of South America. Its physical appearance resembles that of a monkey but lacks a tail like the apes.
Based on the single photograph of the creature that was saved during the expedition, it was determined that the primate was around 5 feet tall. This was established from the fact that the creature was set on a Standard Oil Company packing crate that was known to have a standard size.
In addition, the creature was described as having a thick coat comprising long grayish-brown fur and an oval face with a developed forehead. There was also an indication of a triangular pale pigment patch on the forehead, and round ridges around the eye sockets.
It had a flat nose with flared nostrils and a strong jaw with thirty two teeth, which contradicts the typical thirty six in platyrrhine monkeys in South America. An examination of the creature revealed that it did not have a tail, which is an attribute of great apes as opposed to monkeys.
Other distinct features include its broad shoulders, flat chest, sturdy arms, monkey like hands with long fingers, vestigial thumbs and long toes.
Possible Explanations
There were strong arguments against de Loys' discovery, with individuals such as Sir Arthur Keith suggesting that the entire saga had been fabricated. While George Montandon, an anthropologist friend to de Loys thought that his friend had discovered an unknown South American species, Keith claimed that the primate was just a large Black spider monkey whose tail had been cut off.
Montandon promoted the existence of the De Loys' Ape since he found it quite convenient in filling the missing pieces in his evolution theory called "Polygenism". This evolution theory claimed that different human races had evolved autonomously from various species of ape.
The existence of an American anthropoid allowed Montandon to justify his theory by claiming that it could have evolved into the Native American race.
Keith, on the other hand, suspected De Loys of manipulating the creature for the camera. However, this explanation is doubtful since spider monkeys are significantly shorter with a height of about 3 feet, six inches when standing upright on the hind legs. The absence of a tail, less body hair, and a massive body also disagree with the features of these monkeys.
However, it is highly possible that the creature was a white-bellied spider monkey, scientifically known as " Ateles belzebuth ". This assumption is based on Montandon's estimation of the size of the crate on which the creature was seated: measures 16 inches instead of the usual 18-20 inches.
With just a photo to support the newly found species, De Loys' Ape was never included in any analysis of primate evolution. There were other efforts to find the creature along Guyana's Maruzuni River, where De Loys was attacked by the ferocious creatures.
However, Italian explorers in 1931 never found it though they claimed that there were eyewitnesses supporting its existence. American scientist, Phillip Herschkowitz, also retraced the route taken by De Loys and his crew and came to the conclusion that the mono grande was a hoax and a mythical exaggeration of the spider monkeys.
In 1951, a Frenchman called Roger Courteville revealed another photo of a mysterious ape from Rio Tarra in South America, but he was accused by skeptics of modifying the original photo to uphold the hoax.
Keith's deductions that the discovery was a misidentification were also supported by a variety of other anthropologists and cryptozoologists such as Ivan Sanderson in the 1960s, after re-examination of the photo.
The primary question regarding this mysterious creature is whether De Loys' Ape is indeed, a new species. Based on the lack of supporting evidence besides the single photo, the other two possibilities are that it was a deliberate hoax, or that it was an honest misidentification supported by trumped-up reporting.
The idea of a hoax could be true especially when argued from Montandon's point of view, since he wanted to support his evolution theory to the scientific world. The integrity of De Loys can also be put to question, based on a letter written by Dr. Enrique Tejera in reaction to a story published about the ape.
In his letter, Dr. Tejera claimed to have been on the expeditions with de Loys, and that De Loys was a practical joker, and he had been given a white-bellied spider monkey, whose tail had been cut off. The idea to photograph it came to him after it died in 1919.
The truth of the matter is not known, but to this day, scientific interest in mono grande persists, though with a lot of skepticism.
Bigfoots attacked tourists in the Ozark National Park, Arkansas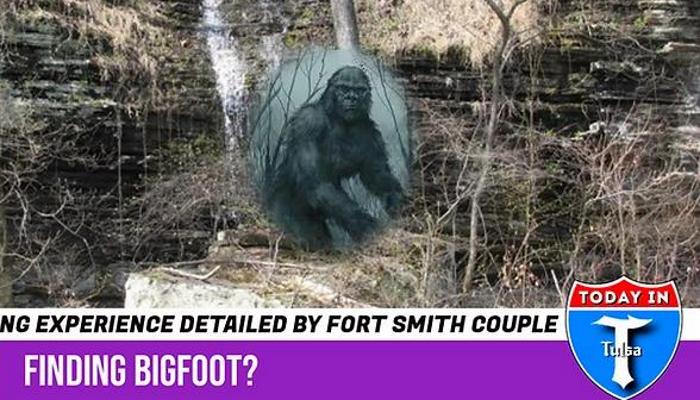 Fort Smith native Ellen (not her real name) tells us a thrilling and frightening encounter with Bigfoot in the Ozark National Park – outside Campbell Cemetery on Tuesday night. According to Ellen, she and her husband Robert decided to find a secluded place to live a couple of days far from civilization and even so that numerous tourists were many miles away.
Therefore, they chose the area of ​​the old abandoned Campbell cemetery, where no one had wandered in for about a hundred years. And now, according to Ellen, she and her husband heard something like an animal growl, permeating the air and coming from somewhere in the thicket. After a few minutes, the growl intensified and seemed to be closer.
"It sounded like some hefty creature had found its lunch," says Ellen.
However, what slightly frightened Ellen was that their dogs, which always bark at the approach of predators, suddenly shrunk, huddled near the tent and began to whine. Then Ellen and Robert, in order to somehow cheer up the dogs, got out of the tent and also began to growl. But the joke failed.
In response to their voices, the growl from the thicket became really aggressive and began to spread around, from which Ellen and Robert realized that there were at least two creatures. Ellen did not even think about some "Bigfoot" and assumed either large wolves, or even bears, when suddenly hefty sticks and stones flew into the tent.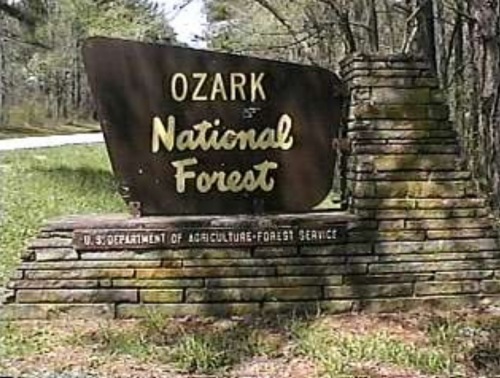 This infuriated Robert and assuming that some hooligans were hiding in the bushes, Robert gave the command to the dogs to teach the offenders a lesson.
"It was the biggest mistake of our life," says Ellen and begins to cry.
According to her, when the dogs disappeared into the thickets from there, at first the sounds of a struggle were heard, then one of the dogs uttered such a monstrous cry that Ellen had never heard anything like it in her life. After that, everyone began to howl, whine and scream, and pieces of dogs flew towards the tent.
At first, Ellen and Robert thought that these were big stones again, but when they saw that a dog torn in half had been thrown at them, they came into indescribable horror and, leaving everything, rushed to run. Ellen and Robert went to the police first.
The police found a tent and equipment, but there were no pieces of dogs there, so the couple announced that they were crazy. However, friends told Ellen that something similar happened in the national park last month and we just reported about it.
What aliens are doing at Loch Ness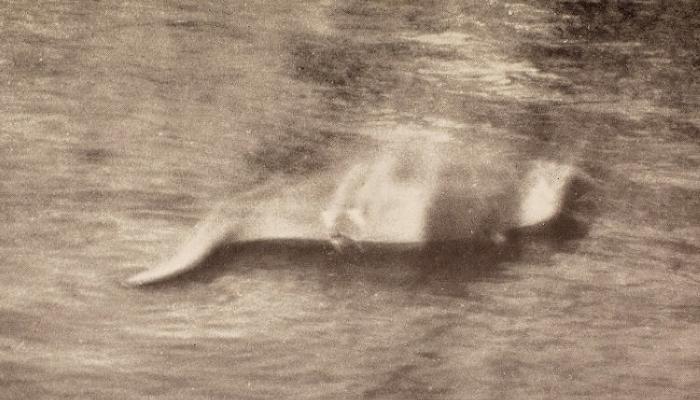 What connects aliens to the Scottish lake monster? And why did many eyewitnesses say that a mysterious force prevented them from taking photos or videos of this monster? There are no answers to these questions yet.
Loch Ness, located in Scotland, is primarily famous for its mysterious monster, nicknamed Nessie, which according to various theories is either a huge eel, or a seal, or a prehistoric dinosaur. In turn, some associate the appearance of Nessie with the activities of aliens, and not from scratch.
It is true that strange lights or disc-shaped UFOs are regularly seen over Loch Ness, but there is also an eyewitness story about how aliens landed on the shore of the lake. This happened on August 14, 1971, when the eyewitness Jan Ove Sudberg (now deceased) was 23 years old. Early in the morning, between about 8:30 and 9:30 am, he was on the shores of Loch Ness in the Foyers Bay area.
Suddenly he stumbled upon something amazing and it was not a monster. Sudberg saw a clearing ahead, on which stood an unusual large object, shaped like a huge cigar. It was about 10 meters long, and at the top there was something like a cockpit. Near the object were "pilots" – humanoid creatures.
There were three of them and they were dressed in tight suits, similar to diving. When they entered the object and the object then rose high into the air, then Sudberg realized that he was observing aliens. As the ship gained altitude, it began to slowly fly over the hills towards the nearby Loch More Lake.
The story doesn't end there. Sudberg was not a Scotsman, he came to Loch Ness as a tourist and flew back to his native Sweden shortly after seeing the aliens. And there a new stage in this strange story began. In Sudberg's house, unusual phenomena began to occur, a poltergeist, he began to receive mysterious phone calls, and later even Men in Black came to him.
Soon Sudberg contacted the British researcher of anomalous phenomena, Ted Holiday, and told him his story. He also complained to him that he could not photograph UFOs and aliens in the photo, although he had a camera with him. He felt as if some force paralyzed his will and did not allow him to do it.
It is curious that Holiday later repeatedly encountered a similar phenomenon from Nessie's eyewitnesses. All of them, when they saw the monster in the lake, for some unknown reason, either could not photograph it, or tried, but they did not succeed.
He also found out that much earlier eyewitnesses of Nessie faced this phenomenon. On November 12, 1933, eyewitness Hugh Gray captured a photograph of Nessie, which is considered the first 100% authentic photograph of the Loch Ness Monster.
Gray's photo shows something serpentine floating in the water. However, few people know that when Gray saw this creature in the lake, he took as many as five pictures before it went under water.
However, only one out of five photographs showed the monster, the rest of the negatives for some reason turned out to be empty.
The conclusion seems to be obvious: the monster in Loch Ness is more than just a large eel, it has some powers to protect it, and in some way it is connected with UFOs and aliens.
A Briton captured on camera a creature similar to the Loch Ness monster
A resident of British Southampton Steve Challis, during a vacation in Scotland last year, photographed a creature in a lake that looks similar to the famous Loch Ness monster, reports the Daily Record.
Photos were taken during a trip to an excursion to Arkart Castle on the shores of the famous lake. A man photographed the opposite shore when he noticed a ripple in the water. He took some pictures, and then the creature itself appeared out of the water for a moment. 
After that, it disappeared and did not appear again. As a result, the camera recorded the animal in only one frame, which Challis discovered a few months later, when he looked at the quarantine pictures taken during the trip because of the coronavirus.
After the Briton shared a strange picture on the Internet, users suggested that it was the famous Loch Ness monster. However, the photographer does not share this opinion. He does not believe in the monster and believes that the creature he shot was simply a big fish or seal.
Interest in the photograph was expressed by blogger and expert on Nessie Roland Watson, but he suggests that the picture taken by Challis was edited in Photoshop. Challis claims that the photograph is genuine. He drew attention to the fact that the shot he made was completely different from those snapshots of monsters that the network abounds in. At the same time, he is still convinced that he shot just a big fish.
The story of the Nessie creature from the Scottish Loch Ness attracts many tourists who want to see it with their own eyes. According to eyewitnesses, the mythical monster from the urban legend has a long neck and a huge torso. Nessie's existence is not proven.