First things first! You need to learn about this world known theory that reptilians are mixed with people of the elite of our planet and they are ruling it by their desires.
Secondly, you need to know that this theory doesn't belong you David Icke but thanks to him, it has been made popular all around the world. And now, he claims that he has reptilians evidence and it is time for the world to know the truth!
We advise you to continue reading this text with an open mind and actually be amazed at how deep it really goes.
This all connects with Pope's Audience Hall which reveals designs and discoveries that have been made upon 10 years of research of the elite and the Illuminati. This hall is located in Vatican as you may know and it partially lies in Rome, Italy. This all may sound pretty normal to you but there is a great number of things that make this building strange.
The construction of the building is strong and made to last because the architect Pier Luigi Nervi has used reinforced concrete to design it.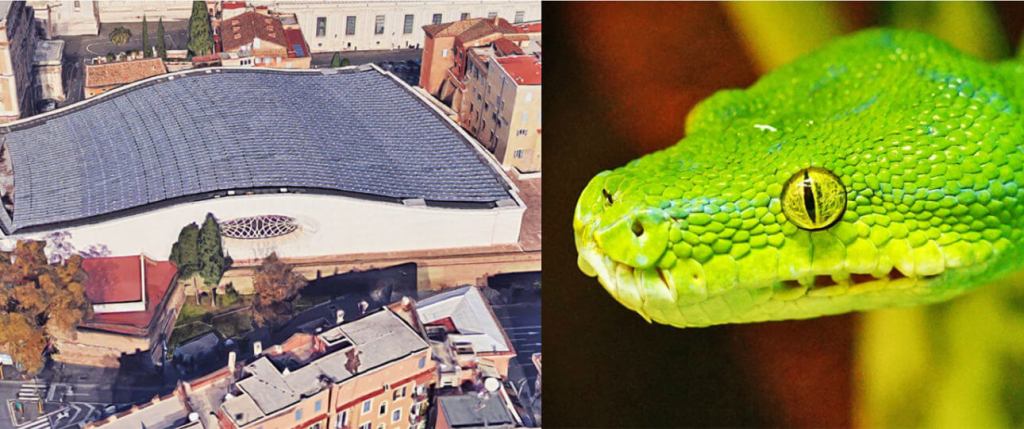 The simple form of the building that has a curve may not be that astonishing but what if you compare it with a head of a snake? The overall shape, the wide back, the rounded front and the curved top are exactly like the shape of a snake's head. Just look at the photos side by side and you will need no further explanation.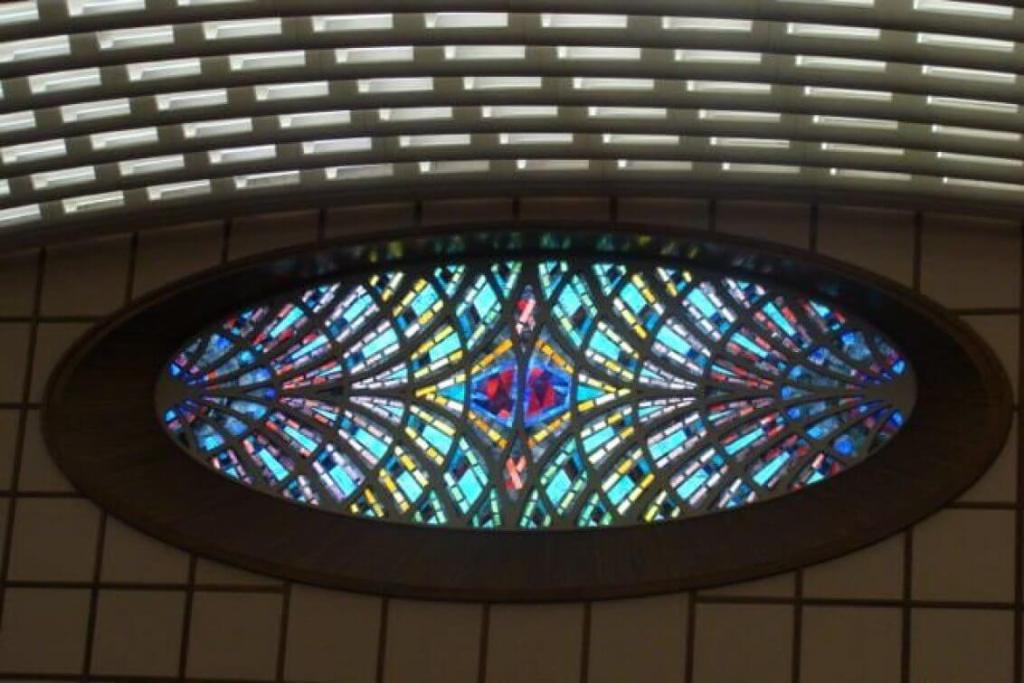 If you are still not convinced by looking at the window one by one, try looking them both from inside and be amazed! You are observing the stage and there are two reptilian eyes staring at you! Once you see it, it is kind of creepy.
Also, you should be able to notice the scale and the fangs now. In the middle of the stage there is a statue and on both of the sides, there are two sharp pointed fangs.
If you are not yet convinced just look at this photos side by side. The interior of the hall and a snake's head. The stage the eyes, you just can't deny these reptilians evidence.
Again, if you take a closer look at the statue, in the middle you will see Christ rising and if you just focus on the shape of his head you will be astonished. It is very difficult to see this from the front so you should take a left and then a right look. You will feel goosebumps when you see that his head is actually a head of a snake!
Just think about this and try to figure out the reason for such metaphor of a building and a snake? The craziest thing about it is that when the Pope is speaking from the stage, it looks like the snake is speaking! Wow.