DARPA propose creating an AI that can monitor the whole world for threats
An AI capable of monitoring the whole world for threats, of any kind, is a huge undertaking and could become the world's first "global" intelligence platform.
DARPA already has a reputation as the mad scientist lab of the US military, thanks to a range of projects that include uploading knowledge directly to people's brains, using brainwaves to control fleets of advanced F-35 fighter jets, and turning animals and plants into giant living sensor networks, and that's just for starters. But now their latest project raises the bar yet again – to create an Artificial Intelligence (AI) that can monitor the entire world for threats. And for those of you thinking of something that one day could resemble the infamous Terminator Skynet system, well, that's already shown up, so you can consider this newest project as the "cherry on the cake" so to speak.
In short DARPA want to create an AI that finds the original butterfly so often referred to in the infamous Chaos Theory – the butterfly that flaps its wings on one side of the world that causes a hurricane on the other. In Or in DARPA's case the event in one place that eventually causes everything from terrorist bombings to revolutions in another place.
The new program is aimed at creating an AI capable of sifting through the innumerable events and pieces of media generated every day to identify any threads of connection or narrative in them, and the program is called KAIROS, short for Knowledge-directed Artificial Intelligence Reasoning Over Schemas.
"Schema" in this case has a very specific meaning. It's the idea of a basic process humans use to understand the world around them by creating little stories of interlinked events. For example, when you buy something at a store, you know that you generally walk into the store, select an item, bring it to the cashier, who scans it, then you pay in some way, and then leave the store. This "buying something" process is a schema we all recognise, and could of course have schemas within it itself or even be part of another schema, such as giving a gift.
Although these are easily imagined inside our heads they're surprisingly difficult to define formally in such a way that a computer system would be able to understand. They're familiar to us because of our experience and the way our brains work, but they're not immediately obvious or rule based. And the more data there is the more difficult they are to define.
Buying something is comparatively simple, but how do you create a schema for recognising a cold war, or a bear market? That's what DARPA wants to look into.
"The process of uncovering relevant connections across mountains of information and the static elements that they underlie requires temporal information and event patterns, which can be difficult to capture at scale with currently available tools and systems," said DARPA program manager Boyan Onyshkevych in a news release.
KAIROS, the agency said, "aims to develop a semi-automated system capable of identifying and drawing correlations between seemingly unrelated events or data, helping to inform or create broad narratives about the world around us."
How? Well, they have a general idea but they're looking for expertise. The problem, they note, is that schemas currently have to be laboriously defined and checked by humans. At that point you might as well inspect the information yourself. So the KAIROS program aims to have the AI teach itself, much ion the same way that elsewhere Google DeepMind's Alpha Zero AI platform is now self-learning and "producing its own knowledge."
At first the system will be limited to ingesting data in massive quantities to build a library of basic schemas. By reading books, watching news reports, and so on it should be able to create a laundry list of suspected schemas, like those mentioned above. It might even get a hint of larger, more hazy schemas that it can't quite put its virtual finger on — love, racism, income disparity, and so on — and how others might fit into them and each other. Next it will be allowed to look at complex real-world data and attempt to extract events and narratives based on the schemas it has created.
The military and defense applications are fairly obvious. Imagine a system that can take in all news and social media posts and inform its administrators that it looks likely there'll be a run on the banks, or a coup, or a new faction emerging from a declining one.
Intelligence officers do their best to perform this task now, and human involvement will almost certainly never cease, but they would likely appreciate a computer companion saying, "there are multiple reports of stockpiling, and these articles on chemical warfare are being shared widely, this could point to rumours of terrorist attack," or the like.
Of course at this point it is all purely theoretical, but that's why DARPA is looking into it – the agency's raison d'etre is to turn the theoretical and crazy into the practical and every day, or failing that, at least find out why they can't. Given the extreme simplicity of most AI systems these days it's hard to imagine one as sophisticated as they clearly want to create, but never-the-less that hasn't stopped them turning science fiction into science fact before, and my bet is that one day KAIROS will be everything they wanted it to be… that is until it tries to run the world, something that even Elon Musk is worried about.
Source www.fanaticalfuturist.com
In the US, there is a detainee on suspicion of the largest hacker attack on Twitter. He is 17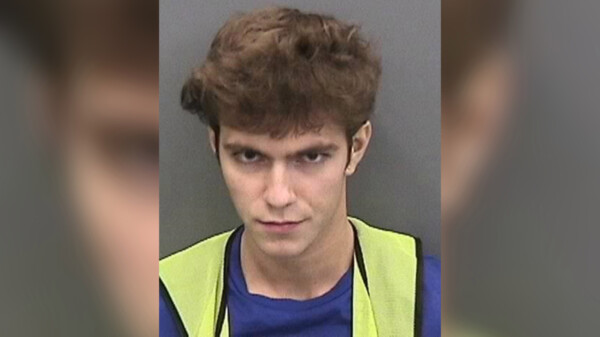 On the night of July 16, Twitter was massively hacked. Fraudsters gained access to the accounts of celebrities and large companies and published records on them with a proposal to transfer bitcoins. Now the police have detained a group of hackers, whose "brain" was a 17-year-old teenager.
Graham Clark is now in the Hillsborough County Jail in Oregon, USA. He was the mastermind and brain behind the attack, reported on the WFLA , citing District Attorney Andrew Warren. The teenager faced 30 criminal charges, including for organized fraud and illegal use of personal data. Despite his age, he is going to be tried as an adult.
Shortly after Clark's arrest, the US Department of Justice announced that he worked as part of the group, and told about the arrest of two more suspects. They were 22-year-old Nima Faseli and 19-year-old Mason Sheppard, who operated under the nicknames "Rolex" and "Chevon", respectively. Faselli was charged with burglary, she faces up to 5 years in prison, and Sheppard – up to 20 for burglary and conspiracy to commit fraud and money laundering. Both will also have to pay a $ 250,000 fine if the charges are confirmed.
The group hacked Twitter accounts of large companies and famous personalities. Among the victims are Elon Musk, Bill Gates, Barack Obama, Kanye West, as well as Apple and Uber. From their names, the attackers posted ads asking them to transfer bitcoins to a teenager's account in Tampa.
They also gained access to internal network administration tools. It is reported that in the course of their actions several hundred people were injured, and they received 400 transfers totaling $ 100,000 in just one day. Warren described their actions as "an intricately organized attack of unprecedented magnitude."
́After the attack, Twitter deleted posts and temporarily restricted the ability to publish for verified accounts. Later, the company said that the hacker attack was carried out using social engineering, and also noted that after the hack, their access to the network's internal tools was limited.
Shortly after the arrest of the hackers, Twitter issued a statement thanking the local police, the IRS, the Secret Service and the FBI for their investigation.
"We appreciate the prompt actions of law enforcement agencies and will continue to cooperate with them as the case develops," the company said.
They also talked about being transparent and regularly updating information about the investigation. In addition, the network has removed restrictions on the publication of posts by popular accounts and on changing passwords for some users.
The case of pedophiles among the Anglo-Saxon elite continues to kill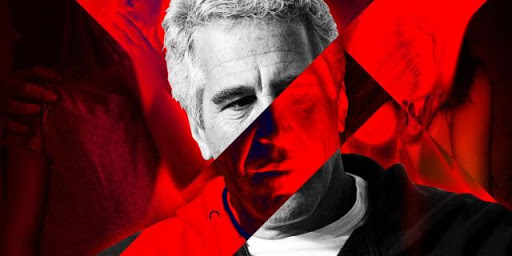 Pedophile financier Jeffrey Epstein was friends with the world's most influential people and paid off with business partners with orgies involving teenage girls. A year ago, he passed away under suspicious circumstances, but now his case – one of the most scandalous in the history of the United States, Britain and the largest bank of the Federal Republic of Germany – has received a second wind and continued to grow overgrown with corpses.
It is well known that the United States is a country with a heavily armed population, so killings are not infrequent, five to ten times more than in Western Europe. However, there is a category of citizens whose lives, in spite of Hollywood films, are extremely rarely attempted in America – these are federal judges.
Since Harry Truman's time, only four of them have been killed, and the last time this happened was over 30 years ago. This is easy to explain: the point is not even that such people are well guarded, but that such an attempt would be very expensive – the entire life spent in prison, and in states where the death penalty has not been abolished, it is even more expensive.
In other words, to take up arms against a federal judge, you have to be either a psycho, or someone who has nothing to lose, or someone who, on the contrary, risks losing too much.
A few days ago, such a man knocked on the door of Judge Esther Salas' home in New Jersey, disguised as a delivery officer. A few minutes later, Salas's son was killed, her husband was seriously wounded, and the judge herself escaped because she was in the basement at the time of the attack.
Despite the fact that all this happened during the day, the killer managed to escape. But the FBI soon identified the main suspect – Roy Dan Hollander. He is a well-known man in his own way – he periodically participated in TV shows from the standpoint of an anti-feminist and "public defender of men." It is not known what claims he had against the judge, but it will not be so easy to find out.
Hollander's body was found in a remote area north of New York. The official version of the cause of his death is suicide.
The version with a lone psychopath, of course, has a right to exist. But there is another circumstance that turns this whole story into a continuous stream of conspiracy theories – Salas was engaged in the case of the pedophile financier Jeffrey Epstein, who, according to an equally official version, committed suicide while awaiting trial in his cell.
This case, dealt an incomparable blow to the reputation of the American political elite and the British monarchy. Let's remember the main thing.
The secular lion and millionaire Epstein managed the assets of world famous brands and personified ostentatious wealth – the largest residence in Manhattan, private jet flights, regular parties on remote islands, friendship with the "cream of society". He was one of the prominent sponsors of the Democratic Party, for which its top officials showered him with gratitude, as if not noticing one strange feature of the financier – he preferred to communicate with very young girls.
In 2005, part of the truth was revealed: Epstein was accused of having ties with minors and of persuading them to have sex. However, the millionaire got out – he made a deal with the investigation and served a little more than a year in exchange for forgiveness for all possible episodes and compensation for three dozen victims in civil suits.
The prosecutor who agreed to the deal was named Alexander Acosta. In 2019, when he was the Minister of Labor in the Trump administration, this deal "caught up" with him – against the background of a new scandal related to Epstein, he was forced to resign, and the agreement with the pedophile was deemed illegal since the victims knew nothing about him.
By this time, the Epstein case was not at all what it initially appeared to be. The lover of sex with minors "has grown" to a seasoned pimp who supplied "live goods" as part of lobbying activities. Parties, suites, islands, teenage prostitutes – all of this turned out to be not only the nouveau riche's vacation, but also his business. Bribes for lucrative contracts and specific services.
How many businessmen and high-ranking politicians were involved in these orgies, only Epstein himself knew, but he had no shortage of rich and powerful friends. Among them, for example, former US President Bill Clinton, who regularly used Epstein's plane and was once spotted on one of his two islands used for meetings with teenagers.
Two victims testified directly against Prince Andrew – the youngest son of Elizabeth II, who is now confused in his memories and refuses to cooperate with the investigation (but at the same time he is lying that he is meeting the American prosecutors).
A well-founded accusation of these two is enough to shake the political foundations of the Anglo-Saxon world.
But the list of Epstein's close friends is not limited to them – it includes ex-Prime Minister of Israel Ehud Barak, and ex-Prime Minister of Great Britain Tony Blair, and Crown Prince of Saudi Arabia Mohammed (the most influential Saudi in the world after his 84-year-old father, the king), and even Donald Trump.
True, the friendship with the latter fell on a period when the influence of the developer Trump was not as powerful (and suitable) as Clinton's. After the very first case against Epstein, the current president stopped all communication with him, but even before that he was among those who publicly drew attention to the financier's love for young people. The media that hate Trump do not care about this, so the documentary series "Jeffrey Epstein: Filthy Rich" is sometimes edited in the spirit of a propaganda video – the revelations of the victims are given against the background of Epstein's photographs with Trump, not Clinton or Andrew.
Be that as it may, Epstein is dead, and that he passed away of his own free will, there are reasonable doubts. And everyone in the United States (even if he himself never admits it) understands that the Democratic Party, opposition to Trump, and, especially, the Clintons, around which a full-fledged necropolis of people who died under suspicious circumstances, has already formed, is more interested in the silence of a pedophile.
Now the case of a super-influential pedophile has been closed, but cases of fraud remain – underage girls, as mentioned above, were part of dirty deals. One of them concerns the largest financial conglomerate in Germany – Deutsche Bank, which Epstein used to launder money thanks to connections in his leadership.
It is not known whether he thanked these "connections" of his the way he used to – orgies with minors on remote islands. But it is known that federal judge Esther Salas, who miraculously escaped death, was engaged in exactly this case.
At the same time, right now the scandal around Epstein and his influential friends has received a second wind. In early July, Ghislaine Maxwell, the daughter of a media mogul, a close friend and, allegedly, Epstein's accomplice, was arrested. She does not believe that the scandalous financier himself took his own life. And he is the only person who is able to shed light on the participants in pedophile orgies.
If, of course, she lives to see the trial, and is not found dead, after which the world will hear the official version of "suicide" for the umpteenth time.
Chinese diplomats in the US are urgently burning all documents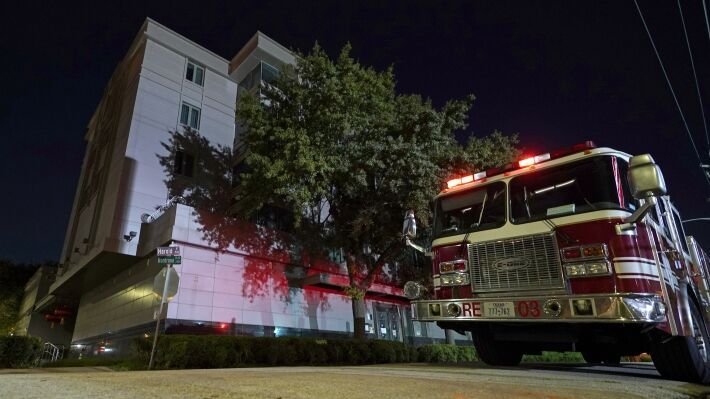 According to Houston city portals, on July 21, 2020, at approximately 8:00 pm local time, people living in the Montrose Boulevard area smelled a strong smell of burning paper – as if an entire paper mill was on fire. 
The firefighters and police who went to the scene quickly found the fire, located at Montrose 3417 – that is, a fire was burning in the building where the Chinese embassy is located: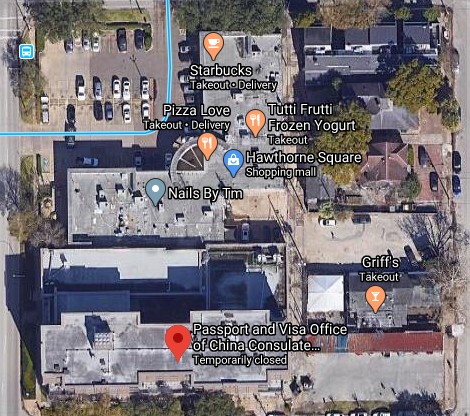 However, the Chinese who met the firefighters reassured the outfit, saying that everything was under control and the trash can simply caught fire. However, from the surrounding balconies, the burning urn looked like this:
Thus, throughout the night from 21st to 22nd of July, employees of the Chinese embassy urgently destroyed documents.
Since the embassy is Chinese and the documents there are Chinese, the employees of the diplomatic mission have every right to destroy their documents – which is done in all the embassies of the world from time to time. But in this case, the documents were burned in bundles, in huge quantities.
There is nothing new in such destruction of documents. In particular, on the eve of the attack on Pearl Harbor on December 7, 1941, the Japanese ambassadors also burned documents in centners.
This is also not surprising, since the burning of documents by embassies is a worldwide practice in the event of a war between states. Naturally, no one kills or arrests the ambassadors, but already in the first hours of hostilities they are offered to leave. Therefore, one half of the ambassadors after that packs their clothes, and the other half urgently burns secret documents – so as not to leave it to the enemy.
Sometimes, of course, there are overlays – as is the case, for example, with the Japanese who ran ahead of the locomotive. And this is a historical fact. They say that a similar story happened during the German attack on the USSR on June 22, 1941.
So, the Germans began to burn the documents on the 20th, and in the evening of June 21st, the German ambassador informed Joseph Stalin of their plan to bomb the next day.
And now, it seems, history is repeating itself, only this time the Chinese and, possibly, diplomats from the Russian Federation played the role of the Japanese, who, it seems, also have something burning somewhere:
We do not vouch for the accuracy of the information from Miami, since there is only one text tweet. However, the information from Houston is reliable and the actual DEFCON is now at level 2-3.
EAM will be decisive in the near future, that is, messages about actions in an emergency situation – if now telegrams longer than 100 characters are sent to the American Air Force and the nuclear submarine, then DEFCON will already be somewhere 1-2 – that is, time to crawl under the table and monitor the situation from there.