Scientists sequenced the genome of a man buried in a Stone Age tomb at Newgrange in Ireland and found that he was born as a result of incest. Marriages between close relatives were almost always prohibited due to the threat of degeneration. However, there is a risk of accidental incest. How dangerous it is from the point of view of genetics?
Power sealed in blood
For biological and cultural reasons, incest has been taboo since ancient times. They violated the ban in exceptional cases for the sake of strengthening power. Probably, the discovery of Irish scientists in Newgrange is connected with this – with the formation of the ruling elite in prehistoric society.
Dynastic marriages between relatives and cousins ​​were concluded in Ancient Egypt, the Inca empire, in the royal families of the Hawaiian archipelago. It once symbolized the purity of blood.
The majority of Iceland's 360,000 inhabitants are descendants of several Viking groups who settled on the island in the 9th century.
The population is genetically very homogeneous. A few years ago, local company deCode Genetics even released an app based on a DNA test database to prevent young people from accidentally marrying a close relative.
DNA rushes to the rescue
Computer programs have been developed that compare a set of certain regions of the genome and determine the degree of relationship. Genealogical research is generally very popular now. People do DNA tests, upload the results to public databases such as Ancestry and Gedmach, and find relatives. First of all, those who do not know their origin: raised in orphanages, adopted.
Sometimes this kind of research brings unpleasant surprises. So, an American gave her husband a DNA test for his birthday. The results shocked the spouses: they turned out to be first-order cousins ​​on the father's side. Moreover, the couple already had a two-year-old child. The woman spoke about this a year ago in the podcast of the American publication Slate.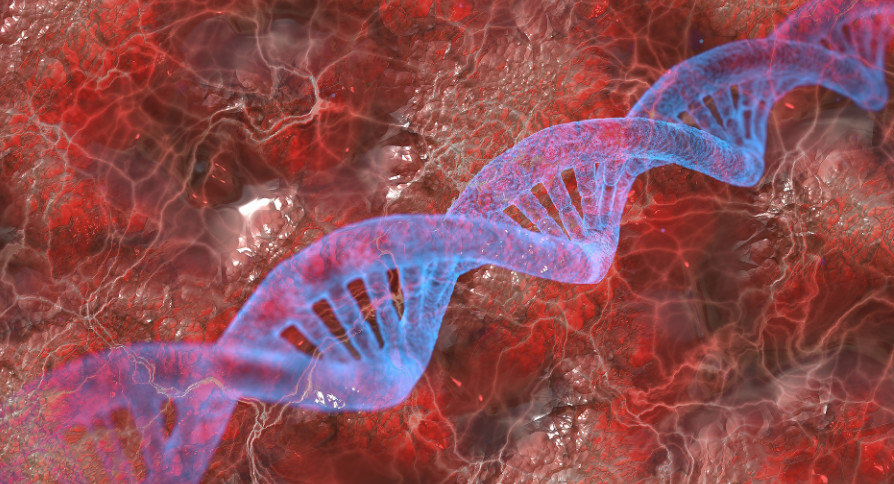 Scientists immediately warned that sperm donation is fraught with accidental incest, and recommended strictly limiting the number of children conceived by one donor. In 2011, The New York Times reported 150 half-brothers and sisters. In 2017, the British press raised the issue of countries like Nigeria where the legislative regulation of this area is weak. Last year in the United States, there was a lot of discussion about the story of Dr. Kline, who tricked female clients of a reproductive clinic with his own sperm. Nearly five dozen of his biological children have found each other through public DNA testing databases.
How dangerous are "dynastic ties"
Children of incestuous marriages are twice as likely to get hereditary pathology. They have a higher risk of rare genetic diseases (orphan diseases) caused by recessive alleles – variants of genes whose activity is usually suppressed.
"Both spouses can inherit a recessive mutant allele from a common ancestor. They are healthy, but they have a heterozygous genotype, that is, with this allele. The probability that such a couple will have a sick child with a homozygous genotype is 25 percent,".

If both parents carry an X chromosome with a mutant gene, then the risk of passing them on to both children increases to 25%. This situation often develops in closely related marriages.
In this case, medical genetic counseling is necessary in order to reduce the risk of passing on the genetic pathology to the child. Experts take into account everything: the degree of kinship, the state of health of family members, other kinship marriages in previous generations, ethnicity, since some hereditary diseases accumulate in certain ethnic groups.
"During pregnancy, you can undergo prenatal genetic diagnostics in order to obtain the most accurate data on the genetic material of the child,".
Meanwhile, according to various estimates, about a billion people live in closed communities, where closely related marriages are not uncommon and even encouraged. For example, in Egypt, men could only marry if they had a home. Accordingly, the problem was solved by marriage between relatives living under the same roof – as a rule, cousins.

"In southern India, more than 52 percent of marriages are between cousins ​​and second cousins. Many nationalities have lived like this for thousands of years and have not disappeared from the face of the earth because of a rare recessive gene associated with any disease,".
A person is able to adapt to almost any situation, Sosin believes. The most serious pathologies that are not compatible with life are eliminated even at the zygote stage – when the germ cells merge or the first few divisions of the embryo. If the pathology is not fatal, the child can be born.

Scientists give an example – Turkey, where marriages between cousins ​​and sisters are very common. Infant mortality is high there, and among the elderly it is common in countries with similar income and social security levels. This phenomenon is called the "Turkish puzzle".
"In 1968, 27 percent of marriages in Turkey were concluded by close relatives. In 2008, 24. Studies have shown that, in general, first-degree marriages, that is, between a cousin and a sister, increase infant mortality by 45 percent. This is another insurance policy. , through which nature removes from the equation of life children who are not able to exist physically fully, ".
However, it is incorrect to deduce a certain average value of the risk of pathologies in closely related marriages. Each case is unique. It is especially difficult with multifactorial diseases, the causes of which remain unclear. By the way, they can be ecological, rooted in the way of life. For example, schizophrenia. Parents with this diagnosis have a 29 percent risk of transmitting the pathology to their child, and 41 percent if they are close relatives. According to some reports, children born in a marriage between a cousin and a sister have slightly worse IQ scores (by 0.8-1.3 points).
On the Internet, they write that in closely related marriages, almost half of the children are with hereditary pathologies. In fact, Sosin emphasizes, much less. According to various estimates, from one to nine percent, when it comes to parents who are each other's first generation cousins.