Dark Energy ruled-out? Breakthrough experiment challenges 'fifth force' of the Universe
DARK ENERGY is the most elusive and ubiquitous energy in the Universe. But the little knowledge scientists possess about dark energy is at risk, after a new experiment suggests dark energy is not the "fifth fundamental force".
Dark energy is the name given to an almost-entirely unknown force causing the Universe to expand at an ever-accelerating rate. Some describe dark energy as a "fifth" force acting on matter. The is beyond the four already known: gravitational, electromagnetic, and the strong and weak nuclear forces.
This fifth force may be "screened" or "hidden" for large objects like planets or objects on Earth, making it difficult to detect.
The theory suggest dark energy may work in the opposite way of gravitational forces, meaning it became stronger when operating in the vast vacuum of space away from other objects.
Now, researchers tested the possibility dark energy is acting at the atomic level – and found no trace of it.
This result could rule-out popular dark energy theories that modify the theory of gravity, leaving fewer places to search for the fifth force.
Professor Ed Copeland, of the University of Nottingham, said: "This experiment, connecting atomic physics and cosmology, has allowed us to rule out a wide class of models that have been proposed to explain the nature of dark energy, and will enable us to constrain many more dark energy models."
The experiment, performed at Imperial College London, tested a dark energy theory proposing the fifth force is comparatively weaker when there is more matter – the opposite of how gravity behaves.
Therefore, experiments using two large weights would mean the force becomes too weak to measure.
The researchers instead tested a larger weight with an incredibly small weight – a single atom – where the force should have been observed if it exists.
Scientists used an atom interferometer to test whether there were any extra forces that could be the fifth force acting on an atom.
A marble-sized sphere of metal was inserted into a vacuum chamber and atoms were allowed to free-fall inside the chamber.
Source www.express.co.uk
Nikola Tesla patented a Drone in 1898
A little over a century ago, physicist and engineer Nikola Tesla had devised a "machine" with the ability to fly over cities to deter humans from causing conflict. The first drone? Nikola Tesla patented a Drone?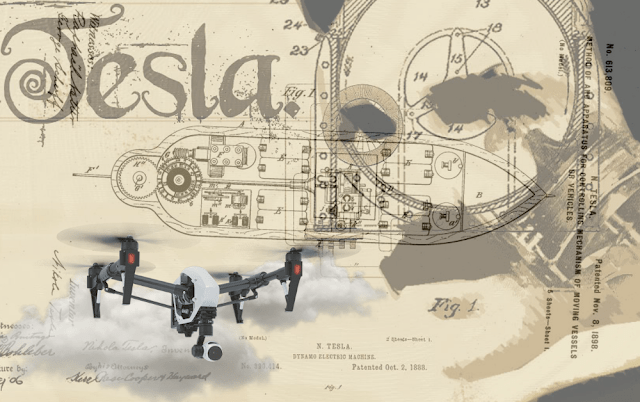 Nikola Tesla was a genius and a man ahead of his time. Not only did he manage to change the world with revolutionary inventions such as alternating current, but his imagination allowed him to anticipate his time by predicting the creation of television or cordless phones.
But he did not stay there, because as the technologist Matthew Schroyer has discovered investigating his patents, the Serbian inventor, engineer and physicist also described the current combat drones.
He spoke of them as machines or ships that could be remotely controlled, and that would sow peace in the world thanks to their destructive power.
In his patent "Method and apparatus for controlling the mechanism of ships or moving vehicles" granted on November 8, 1898, Tesla wrote that his invention would not require cables or electrical conductors.
It was, therefore, a ship or vehicle that could be controlled through waves, impulses or radiations that would be sent to it through land, water or air. A drone.
Relativistic Speeds Could be Reached With 'Helical engine'
NASA engineer David Burns has developed a concept for a new drive capable of reaching distant solar systems.
Traversing the vast distances between stars is undoubtedly a major problem – even reaching our nearest neighbor with today's technology would take thousands of years.
But what if it was possible to travel such distances in a fraction of the time ?
Enter David Burns – a NASA engineer with a concept for a new type of propulsion system that can theoretically reach 99% of the speed of light without needing any sort of propellant.
Known as the 'helical engine', this exotic drive works by exploiting the change in mass that occurs at relativistic speeds as described in Einstein's special theory of relativity.
The idea has drawn comparisons to aerospace engineer Roger Shawyer's controversial EmDrive.
"The engine accelerates ions confined in a loop to moderate relativistic speeds, and then varies their velocity to make slight changes to their mass," Burns writes. "The engine then moves ions back and forth along the direction of travel to produce thrust."
"The engine has no moving parts other than ions traveling in a vacuum line, trapped inside electric and magnetic fields."
While the drive only exists on paper at the moment, the idea behind it is certainly interesting.
Whether it will actually work in practice however remains to be seen.
Source: Science Alert
Brain Size May Increase with Exercise, According to Study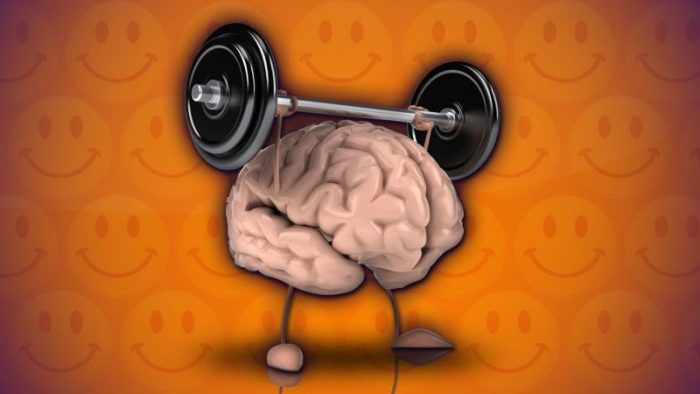 Aerobic exercise can improve memory function and maintain brain health as we age, a new Australian-led study has found.
In a first of its kind international collaboration, researchers from Australia's National Institute of Complementary Medicine at Western Sydney University and the Division of Psychology and Mental Health at the University of Manchester in the UK examined the effects of aerobic exercise on a region of the brain called the hippocampus, which is critical for memory and other brain functions.
Brain health decreases with age, with the average brain shrinking by approximately five per cent per decade after the age of 40.
Studies in mice and rats have consistently shown that physical exercise increases the size of the hippocampus but until now evidence in humans has been inconsistent.
The researchers systematically reviewed 14 clinical trials which examined the brain scans of 737 people before and after aerobic exercise programs or in control conditions.
The participants included a mix of healthy adults, people with mild cognitive impairment such as Alzheimer's and people with a clinical diagnosis of mental illness including depression and schizophrenia. Ages ranged from 24 to 76 years with an average age of 66.
The researchers examined effects of aerobic exercise, including stationary cycling, walking, and treadmill running. The length of the interventions ranged from three to 24 months with a range of 2-5 sessions per week.
Overall, the results – published in the journal NeuroImage – showed that, while exercise had no effect on total hippocampal volume, it did significantly increase the size of the left region of the hippocampus in humans.
Lead author, NICM postdoctoral research fellow, Joseph Firth said the study provides some of the most definitive evidence to date on the benefits of exercise for brain health.
"When you exercise you produce a chemical called brain-derived neurotrophic factor (BDNF), which may help to prevent age-related decline by reducing the deterioration of the brain," Mr. Firth said.
"Our data showed that, rather than actually increasing the size of the hippocampus per se, the main 'brain benefits' are due to aerobic exercise slowing down the deterioration in brain size. In other words, exercise can be seen as a maintenance program for the brain."
Mr. Firth said along with improving regular 'healthy' aging, the results have implications for the prevention of aging-related neurodegenerative disorders such as Alzheimer's and dementia – however further research is needed to establish this.
Interestingly, physical exercise is one of the very few 'proven' methods for maintaining brain size and functioning into older age.
The paper, "Effects of aerobic exercise on hippocampal volume in humans: a systematic review and meta-analysis" is available online here.