Da Vinci's 'claw hand' stopped him painting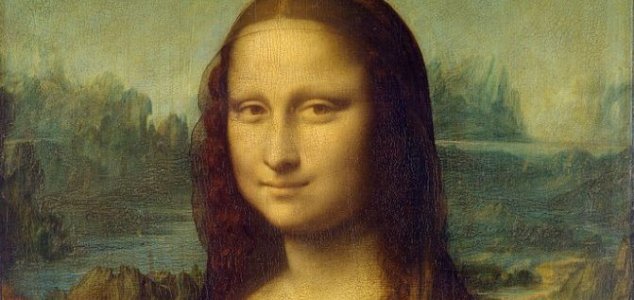 Image Credit: Leonardo da Vinci
Could an injury have stopped Da Vinci finishing the Mona Lisa ?
A new study has suggested that an injury sustained from a fall may have left Leonardo da Vinci unable to paint.
The Renaissance genius, who is attributed with creating several world-famous works of art including the Mona Lisa and St. John the Baptist, lost much of the use of his right hand in his later years for reasons that researchers have struggled to agree on.
There are several pieces of evidence pointing to this disability, including a portrait depicting a problem with his hand and a journal entry penned following a Cardinal's visit to Da Vinci's house which described how his 'crippled right hand' had prevented him from painting properly.
While it has often been suggested that a stroke may have been the cause of his disability, a new study has put forward the theory that he may have instead sustained a hand injury in a fall.
The depiction of his hand in the portrait is particularly telling of this.
"Rather than depicting the typical clenched hand seen in post-stroke muscular spasticity, the picture suggests an alternative diagnosis such as ulnar palsy, commonly known as 'claw hand'," said Dr Davide Lazzeri who specializes in plastic and reconstructive surgery.
This, coupled with the apparent lack of any cognitive decline or motor impairment, suggests that a physical injury, rather than a stroke, was the most likely explanation.
"This may explain why he left numerous paintings incomplete, including the Mona Lisa, during the last five years of his career as a painter, while he continued teaching and drawing," said Dr Lazzeri.
Source: BBC News
Video shows mysterious lights in sky over Tucson, Arizona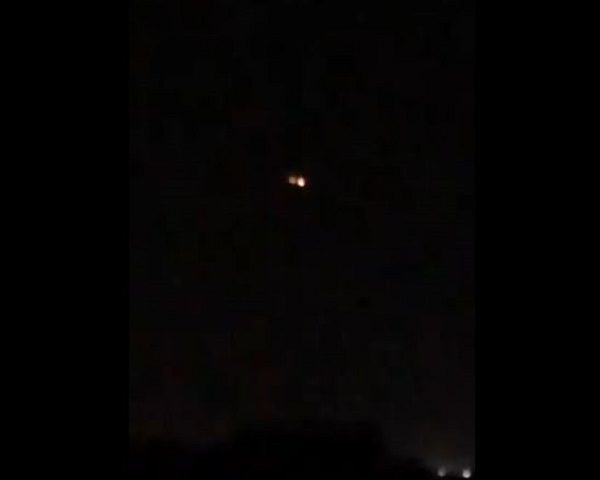 You may have heard of the Phoenix Lights, mysterious lights in the sky that sparked speculation and even documentaries over the years. Now, Tucson may have had its own version of the phenomenon.
A video posted to Twitter and viewed more than 13,000 times shows mysterious lights in the night sky in an area just south of the Davis-Monthan Air Force Base.
Anyone else in Tucson see these lights in the sky?!? They came back and faded in patterns like 3 times! @whatsuptucson any reports? pic.twitter.com/57VYZbeoST

— ishmel (@ese_zea) 10 July 2019
The video, taken shortly before 10 p.m. Tuesday, shows a string of reddish lights in the sky move slightly before blinking out. Below, three evenly spaced lights shine in a horizontal line. Isaiah Alvarez, who shot the video, said these lights became very bright and left.
Alvarez said he often sees strange things in the sky in that area; this was just the first time he was able to catch it on video.
A spokesperson for Davis-Monthan Air Force Base said they are not aware of anything that would cause the strange lights.
Unidentified, check. So we may have ourselves a UFO here. The question is: Are these lights truly out of this world?
Take a look at the video for yourself and see what explanations you can come up with.
Impossible Foods Is Trying to Make Fake Fish Now
Fishy Smell
Impossible Foods, the meatless meat company behind the plant-based Impossible Burger you've probably seen at trendy gastropubs, is moving into the fake fish market.
The company is reworking its recipe for plant-based beef to recreate a fishy flavor and texture, according to The New York Times. The move makes Impossible Foods the latest to enter the race to develop convincing and tasty artificial fish, either through concoctions of plant proteins or lab-grown cells.
Dirty Water
Replacing fish with fake meat could benefit the environment, as fisheries pollute and deplete wild populations of some species, per the NYT. But that may not drive customers to buy filets from Impossible Foods or any of the other companies working on fake fish — much of the boon for the fake beef market came from people who were worried about the health impacts of eating too much red meat.
"A lot of people will simply say if you eat meat, you're increasing your risk of cancer," Tom Rees, a food industry expert at the market research firm Euromonitor International, told the NYT. "There isn't an equivalent of that for fish."
READ MORE: The Fish Is Boneless. (Fishless, Too.) [The New York Times]
NASA records a strange formation of clouds on Mars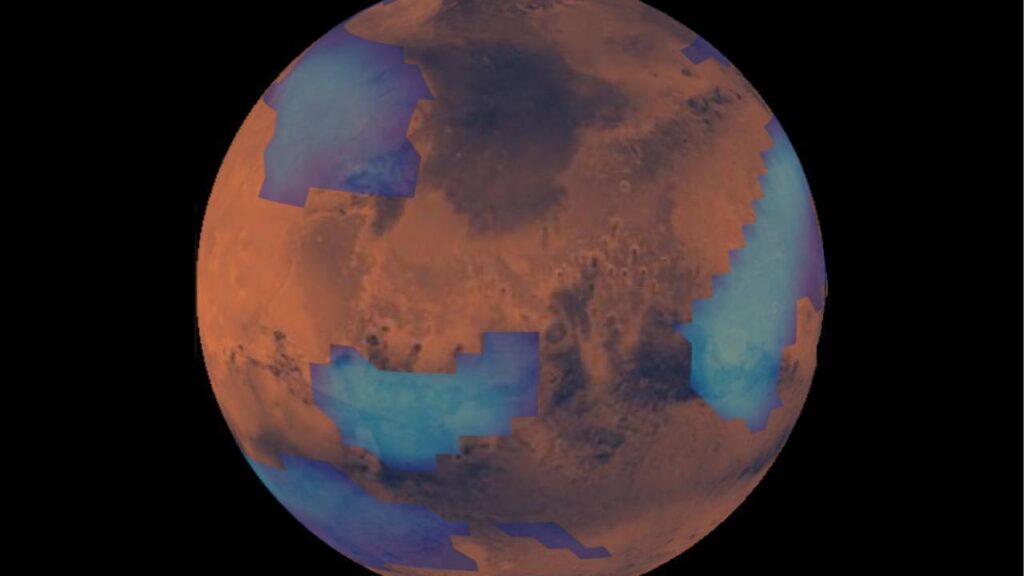 According to a new study conducted by a team at the University of Colorado Boulder (CU Boulder), the formation of clouds in the thin atmosphere of Mars are caused by meteors.
The "meteor smoke," which is the icy dust that remains when a meteorite burns in the atmosphere of Mars, is what partially creates the cirrus-like clouds that are placed about 18 miles above the surface of the planet.
Since the clouds here on Earth are made up of particles, like dust grains or sea salt, which are transported into the air by the wind and then the water molecules condense around them, which causes the clouds to form and grow up.
Mars, on the other hand, barely has floating particles, since the atmosphere is very thin. But when small meteors enter the atmosphere of Mars, they often burn, creating fine dust or "meteorite smoke," which are the necessary particles for clouds to develop.
The Earth has noctilucent clouds that are created from the dust of meteors and are seen at an altitude of about 50 miles in the atmosphere. After the sun sets on the Earth, the clouds still reflect sunlight, so they can be seen shining bright blue.
While meteor dust helps create Martian clouds, the thin atmosphere only allows certain types of clouds to form. The clouds are usually very faint and resemble pieces of cotton, very similar to the cirrus clouds of Earth.
"But just because they are thin and can not really be seen, it does not mean they can not have an effect on the dynamics of the climate," said Victoria Hartwick, a graduate student at CU Boulder.
In fact, temperatures at the same height as clouds could fluctuate warmer or colder at 18 degrees Fahrenheit. According to Brian Toon, who is a professor at CU Boulder:
"More and more climate models are discovering that the ancient climate of Mars, when rivers flowed through its surface and life could have originated, warmed with high-altitude clouds. It is likely that this discovery will become an important part of that idea to warm Mars. "
While Martian clouds are too weak and the atmosphere is too thin to produce rain, snow fell near the North Pole in 2008 and was witnessed by the Phoenix Mars Lander.
Frost and fog have also been seen on the red planet due to a water cycle that occurs even without water on the surface and an extremely thin atmosphere.
No doubt the red planet in its past could have life, but it should be noted that this discovery makes the idea that Mars is terraforming so that there may be optimal conditions in the upper part of the planet for life, in the way that we know her.
It should be noted that by official means it is known that there is life inside, but deny that there is life at the top. What's your opinion about it? Watch the following video and leave us your comment below.