Cultivating Positive Change and Emotional Stability from Within
Gravity has a powerful influence not only over inanimate matter but also over biological systems. Plants grow opposite to gravity and animals maintain balance against this ever present force. Balance against gravity is so important, that gait (the degree of side-to-side movement during walking) is a reliable indicator of mental decline in elderly people. But gravity also creates the pressure that slows the biological clock: in space the body grows old much faster. Even bacteria get more virulent in free space.
But surprisingly gravitational changes even regulate our mood. Roller coaster rides are popular because they manipulate the feeling of gravity. During the ride the sense of weight gradually increases, then disappears suddenly, replaced by the feeling of lightness. Gravity is simulated by an upward vertical motion. As the ride reaches its highest point, the contracted feeling of gravity gives way to weightlessness, the sense of expansion. Enjoying this transition is present in infancy. Children the world over enjoy swings and rocking in a cradle—the contracting feeling of gravity replaced by the expanding feeling of weightlessness. Even adults enjoy rocking chairs, free falls during parachute and bungee jumping.
Interaction with the outside world constantly modulates the neuronal connections (called connectome). As a consequence, the mind forms highly symmetric to the physical world. So it should not be surprising that the mind forms emotional connections analogue to the hold of gravity. As gravity constricts the body, it also affects our sense of time by shifting between temporal (emotional) gravity and its lack, negative time. Emotional gravity is a constricted feeling in the mind, whereas negative time is the expanding and energizing surprise of the new, which such an elementary need for living systems. The brainstem is a personal sensor that reacts to the temporal gravity changes of the environment by adjusting the mood. Thus, the attitude of the organism is regulated by the environment.
Although gravitational changes affect the body and the fluctuations of time affect the mind, both generate an emotional roller-coaster. Throughout history and in all cultures, the transitions from emotional gravity (tension) to emotional release (feeling of spaciousness) has been recognized as pleasurable. It is no accident that we simulate this transition in so many ways. Even crying in difficulty or after a tragedy is such a process. This way, the environment intimately regulates our mood by playing on our sense of attachments, i.e., temporal or emotional gravity. Children's stories from ancient times to the present depict this transition from emotional tension to release. The hero suffers and, the greater his suffering is, the more enjoyable his glorification afterward. Adventure, horror, cliffhangers, and suspense operate on the same principle. We suffer through every averse predicament and emotional tension, and the payoff at the end gives us the emotional release. This is also the secret to the success of the twenty-four-hour news channels.
Therefore the environment intimately regulates our mood by regulating emotional gravity. The child curiously moves forward in a new situation with excitement (this represents the energy of the new) or pulls back in worry or fear (representing temporal gravity, the need for safety). Elegant and ingenious studies in psychology clearly demonstrate the effect of the environment on mood and behavior. Lack of temporal gravity is formed by low-entropy conditions (order, beauty) and produce the feeling of satisfaction, happiness, well-being, relaxation, and the excitement of the new. Interest and the body position are open, trusting. The excited dog smelling around is in search of the new. Enclosed monkeys are willing to pull a lever to take a peek at the outside world: the new.
Although the new is an elementary need, overwhelming and fast-paced information such as flickering light, strongly delineated patterns, or repeating mechanical noises lead to temporal gravity, which provoke stress and increase brain frequencies. The temporal tightness of emotional gravity constricts the mind, forming corresponding emotions, such as anger, negligence, fear, paranoia, running, freezing, and adherence to the past.
Even the language describes fear and guilt as difficult and heavy. This is the reason meditation is such a powerful practice for those who experience stress in their daily lives, which include most people today. If you feel stressed, you should serve yourself some negative time of beauty, joy in order to relax your mind. Even taking a deep breath should expand a constricted soul and mind.
Genius boy will graduate in Electronic Engineering at age 9 and wants to seek "immortality"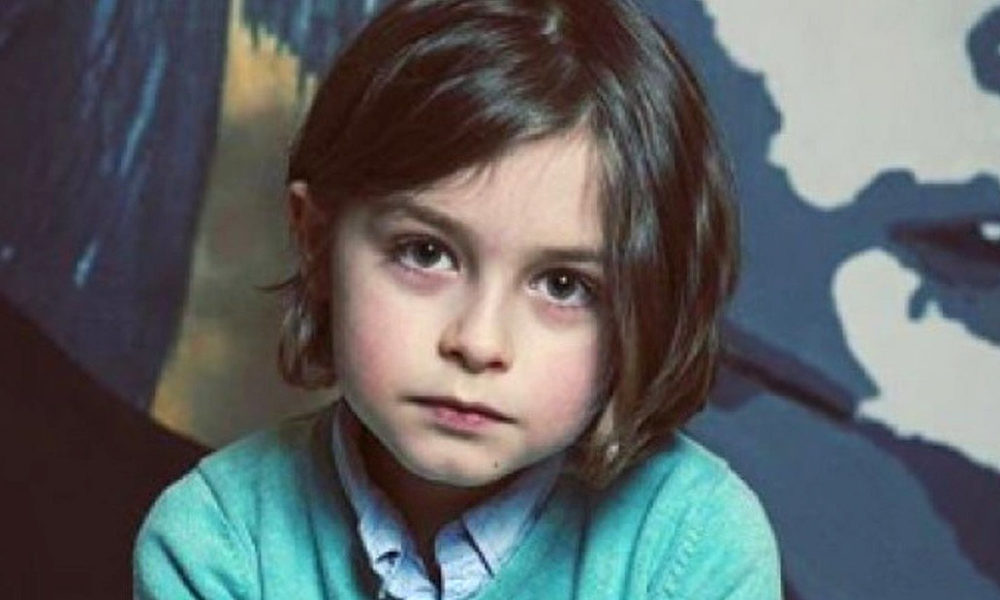 Laurent Simons will not only graduate from an electronic engineer in a short time, he also wants to seek immortality through technology.
It is a prodigy child or a genius child from Belgium and is on its way to obtain an engineering degree at the young age of 9.
Laurent Simons is studying electrical engineering in the Eindhoven University of Technology (TUE), a difficult course even for students of an average postgraduate age.
The most surprising thing is that Laurent will graduate from college at the age of nine.
Ambitious goals
The child prodigy has ambitious scientific goals: after obtaining a PhD in engineering and a medical degree, Simons' parents told CNN he wants to develop a way to create artificial organs.
To achieve his goal, Laurent plans to embark on a doctorate program in electrical engineering while studying for a medical degree.
Laurent's father told CNN:
The absorption of information is not a problem for Laurent. I think the focus will be on research and the application of knowledge to discover new things. "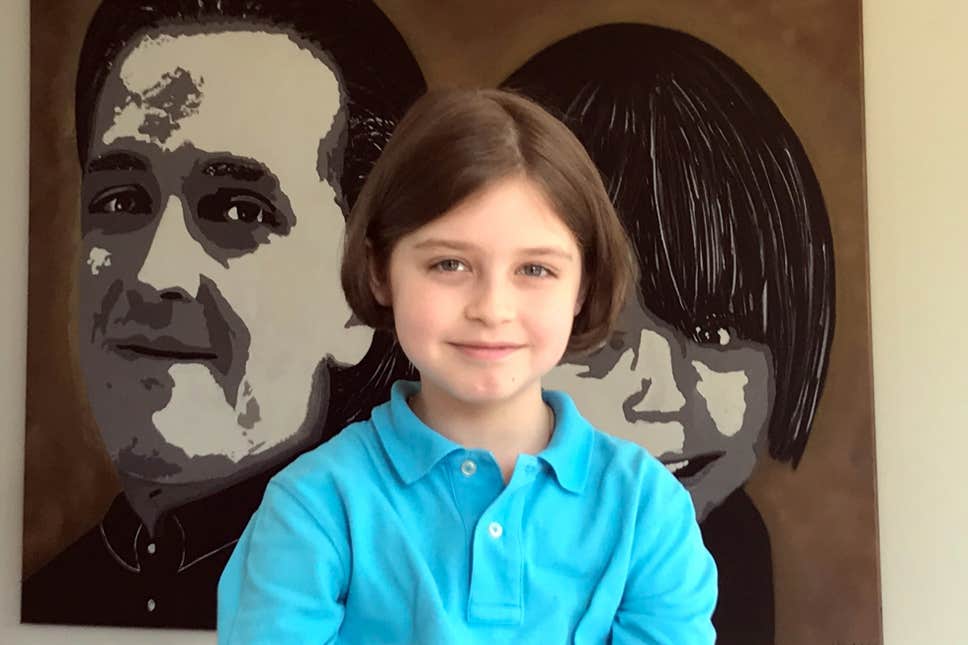 Mysteriously intelligent
The TUE, where Simons is on his way to graduate next month, told CNN that offering accelerated programs for students who can handle them is normal, but that they have never had such a young student.
Sjoerd Hulshof, director of education for the university's electrical engineering program, said in a statement:
Special students who have good reasons for doing so can organize a tight schedule. Laurent is the fastest student we've had here. He is not only hyperintelligent, but also a very understanding child. "
While Laurent comes from a family of doctors, his parents have so far not received any explanation as to why their prodigy son is able to learn so quickly.
But Lydia, his mother, has her own theory: "I ate a lot of fish during pregnancy," he joked.
His progress has not gone unnoticed and is already being sought by prestigious universities around the world.
While Laurent is obviously able to learn faster than most, his parents are careful to let him have fun too.
His parents said:
We don't want him to get too serious. He does what he likes. We need to find a balance between being a child and his talents. "
However, unlike most 9-year-olds, he has already solved what he wants to do with his life: develop artificial organs.
A genius boy who shows great signs that in the near future he will achieve great things that could change the world for the better. Let's hope so!
Source: CNN
Jacques Vallée talks about UFOs and consciousness
The UFO contact documentary, "Witness of Another World(Otherworldly Witness) is receiving great reviews from many quarters, and many viewers enjoyed seeing the legendary UFO and consciousness researcher Jacques Vallée in the movie.
Jacques Vallée is known as one of the deepest thinkers on the topics of UFO / Awareness and Awareness, so it's great to see that the film's creators have also uploaded a video of him to YouTube discussing UFOs and Awareness, after being asked if he thinks the UFOs are capable of altering our reality (full video embedded below):
I don't know if (the UFO phenomenon) is capable of altering our reality, because I'm not sure we know what our reality is anymore. There are many things that are changing our reality – we can change reality in many ways: through drugs, through impressions of consciousness, through belief systems, and of course through physiological means.

Therefore, the phenomenon can use all of this to express itself if it comes from outside. If it comes from within, it's even more interesting, because it forces us to raise the question of what is reality in the first place – and physics is asking the same questions now. Many physicists are asking – mainly because of particle entanglement and atom entanglement experiments – how is reality really perceived by our consciousness and to what extent do we create our reality? Is there really something like space and time?

So these questions come from physics, not from ufo / ufology, but I think we can really learn from what physicists are doing now.
Some physicists are saying that time and space do not really exist as real entities, which are expressed, that emerge from consciousness, observing our own experiences. Now, if this is true, it certainly opens up many new ways to approach phenomena like UFOs and other phenomena.
(Source)
Otherworldly essences of larva: what you need to know about them
Larvae are energy parasites or entities that can penetrate the human field. In the future, they accumulate heavy and disharmonious energy, as a result of which the psychological and physical state of health deteriorates significantly.
What are larvae
Many people know that there are otherworldly essences of larva, that you need to know this. It must be understood that every thought is material. It is for this reason that a person is surrounded by an energy shell that can live independently. Larva does not have its own consciousness, but it is an energy parasite. Larva can take energy and human health in order to continue to exist.
Larvae appear under the influence of human life, because actions and the energy world are closely connected with each other. Energy entities are present everywhere, and they can exist even for a long time. Larvae will exist for a long time if a person feeds them with their energy. As a result, a person becomes dependent on his desires, although he notes a rapid deterioration in health and even begins to fall into a depressed state.
Larvae according to their internal content are divided into 3 large groups:
1. Small. They are responsible for the immediate wishes of the people. It is easiest to deal with such larvae, since it is enough to satisfy a desire or endure and refuse to perform actions. Such larvae are emitted up to hundreds of times a day, and there is no particular harm to humans.
2. Medium. In this case, everyday habits appear, which can be guaranteed to be abandoned with a great desire. You need to understand that to combat negative character traits will require more time and effort. Success largely depends on the manifestation of your character. In order to notice obvious changes, you need to regularly overpower yourself.
3. Large. Habits become serious, and it is difficult to get rid of them on their own. Large larvae are also responsible for pronounced psychological complexes.
In any case, the otherworldly essences of the larva can cease to exist if a person tries to change his life.
What are the signs
Determining the presence of such entities is actually quite easy. If you have a bad habit, which is difficult to get rid of, you can suspect the presence of larvae. Key features:
– prostration;
– the appearance of aggression for no reason;
– increased emotionality;
– the desire to eat a lot and tasty.
Such manifestations are basic.
What are the dangers of larvae?
Astral beings are gradually gaining more and more power, so they are affecting more and more. Over time, the existing vital energy weakens, as a result of which a person cannot enjoy life, becomes apathetic and notes a breakdown.
There is also a deterioration in overall health. First of all, the organs of the gastrointestinal tract and the genitourinary system suffer. The deterioration of the organs occurs in the shortest possible time. If larvae continue to exist, health is rapidly deteriorating and there is even a risk of death.
The main reasons for their appearance
Each person is influenced by the energy of the entire universe. It is for this reason that there are various reasons why larvae appear:
1. A negative manifestation due to a dysfunctional inheritance may be noted. If close relatives are distinguished by a weak spiritual world, entities can negatively affect children. This reason often becomes apparent if there is an energetic connection with relatives.
2. Each person through his actions lead to the fact that a negative energy essence is attached to him. Usually, the reason is attunement to life negative, so you need to fill yourself with positive.
3. Sometimes the appearance of larvae leads to communication with other people. The first signs will be irritability, nervousness, deterioration.
4. It is also dangerous to conduct rituals on your own if the ritual for calling the spirits went wrong.
If larvae appear, it is important to know what signs appear in a person, and a photo can help. Psychics are able to see larvae and understand that it is important to get rid of them.
Ways to get rid
It is recommended to strive for positive and fight bad thoughts, habits. If you strive to improve yourself and improve your health, get rid of habits, you can note the positive impact of actions on yourself.
It is undesirable to concentrate on the negative of life and the manifestation of bad habits. We must strive for creative activity. In this case, it will be easier to get rid of negative energy entities. It is also important to cultivate good habits and good emotions so that life is more productive and wholesome.
If larvae appear, signs in a person cannot go unnoticed.