Crypto-canid or wolfdog? Mysterious wolf-like animal killed in Montana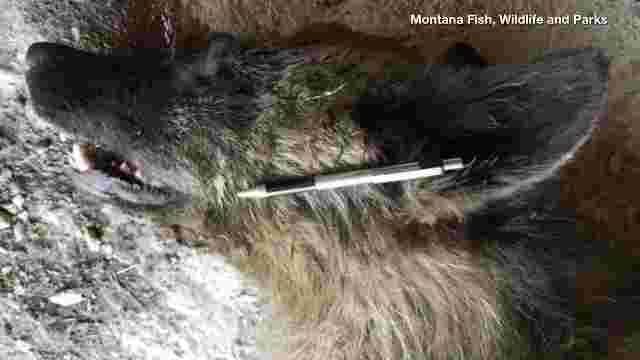 David Murray
Great Falls Tribune
Was it a wolf, some type of hybrid, or a creature that hasn't been seen in Montana since the Ice Age?
On May 16 a lone wolf-like animal was shot and killed on a ranch outside Denton. With long grayish fur, a large head and an extended snout, the animal shared many of the same characteristics as a wolf; but its ears were too large, it's legs and body too short, its fur uncharacteristic of that common to a wolf.
So far, the exact species is a mystery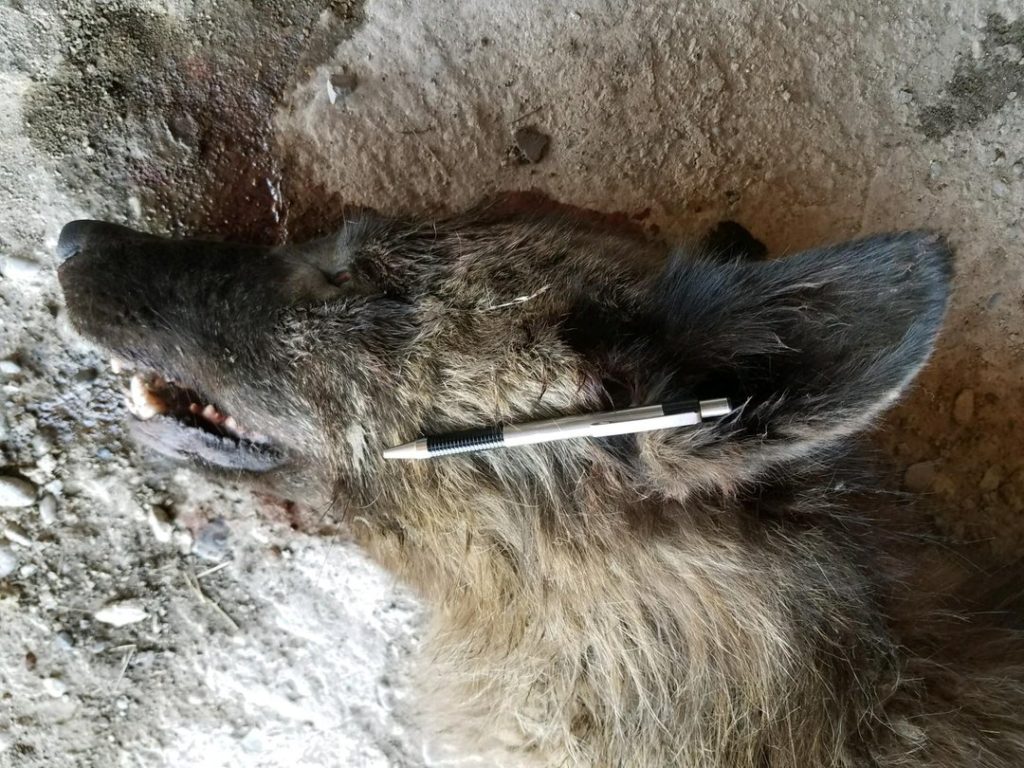 So what was it? At this point, no one is 100 percent sure.
"We have no idea what this was until we get a DNA report back," said Bruce Auchly, information manager for Montana Fish, Wildlife and Parks. "It was near a rancher's place, it was shot, and our game wardens went to investigate. The whole animal was sent to our lab in Bozeman. That's the last I ever heard of it."
Social media from around the Lewistown area was buzzing last week; with many people chiming in on what they believed the creature to be.
Grizzly cub? Dogman? Dire wolf? Or what?
"That's a grizzly cub," one commentator wrote. "Under a year and starving from the look."
"Maybe a dire wolf," wrote another, "because I don't believe they are all gone."
Speculation roamed as far as identifying that animal as a crypto-canid species said to roam the forests of North America.
"That could very well be what's being called Dogman,"  one poster suggested. "They're spotted each day and the government quells any and all reports. Several people report being strong armed into keeping quiet about their reports by men wearing black suits. These are just facts. Look into if if you don't believe it."
Auchly doesn't.
"First off (dire wolf) was a song by the Grateful Dead from 1971," he said of the prehistoric species speculation. "I know; I listened to it many times. Number two, it's a prehistoric animal, like mastodons and saber toothed tigers; so it doesn't exist."
As for the Dogman theory; there's a regular Friday night YouTube broadcast called "Dogman Encounters" for those who wish to follow up on that line of thought. It comes on right after "Bigfoot Eyewitness" radio.
Nonetheless, there remains an element of uncertainty about the creature, even among wildlife biologists.
"Several things grabbed my attention when I saw the pictures," said Ty Smucker, wolf management specialist for Montana FWP. "The ears are too big. The legs look a little short. The feet look a little small, and the coat looks weird. There's just something off about it."
Possible wolf/dog hybrid
Smucker's own speculation runs toward some type of wolf/dog hybrid. He noted several occasions within the last few years in which canid predators, neither all wolf nor all dog were causing problems with ranchers east of the Continental Divide.
"We've had a few instances of wolf/dog hybrids out there," Smucker said. "One was out somewhere in eastern central Montana killing sheep like crazy. Finally, we caught it and it turned out to be a hybrid."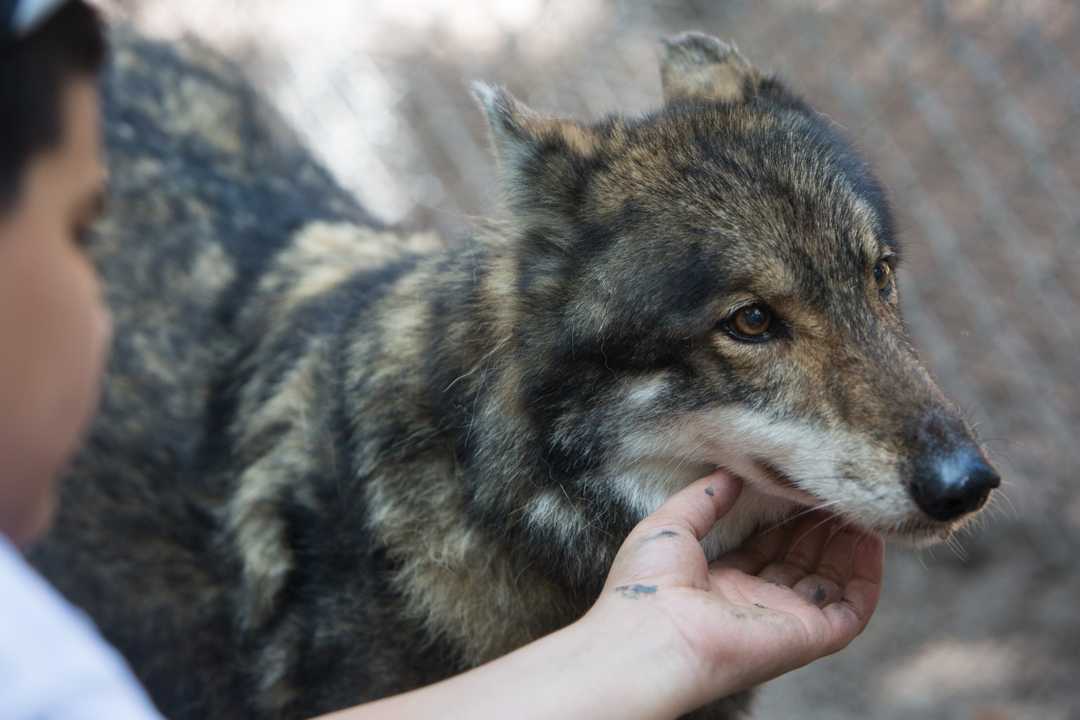 Wolves and dogs are unique in the animal world, in that they can interbreed and produce offspring that can, in turn, produce their own litters. This is unlike the pairing of a horse and a donkey, which will produce a mule; but mules are always infertile and incapable of producing offspring on their own.
Wolfdog ownership and interbreeding by private citizens remains controversial.
According to the International Wolf Center, nearly all wolfdogs are bred in captivity. Wolves and dogs can breed in the wild, but this occurrence is very rare; largely because wolves are very territorial and more likely to kill an unfamiliar dog that enters their home range rather than accept it into a pack.
Wolfdogs are heavily regulated and hybrids should have a tattoo identifier
The behavioral tendencies of wolfdogs are unpredictable, ranging from bold, aggressive and territorial; to placid, submissive and friendly – even among pups within a single litter. For that reason, the breeding of wolfdogs in captivity is highly regulated.
"If you have a wolfdog hybrid it's supposed to have a tattoo on a lip, and it's supposed to be registered with the state," Smucker said. "A lot of those people don't bother following regulations."
The unfortunate consequence is that some wolfdog owners discover they are either incapable or unwilling to care for their animals, and end up releasing them into the wild.
"Every year, thousands of pet wolves or hybrids are abandoned, rescued or euthanized because people purchase an animal they were not prepared to care for," the International Wolf Center states. "A few facilities exist around the country that take in unwanted canines, but their resources are usually very limited."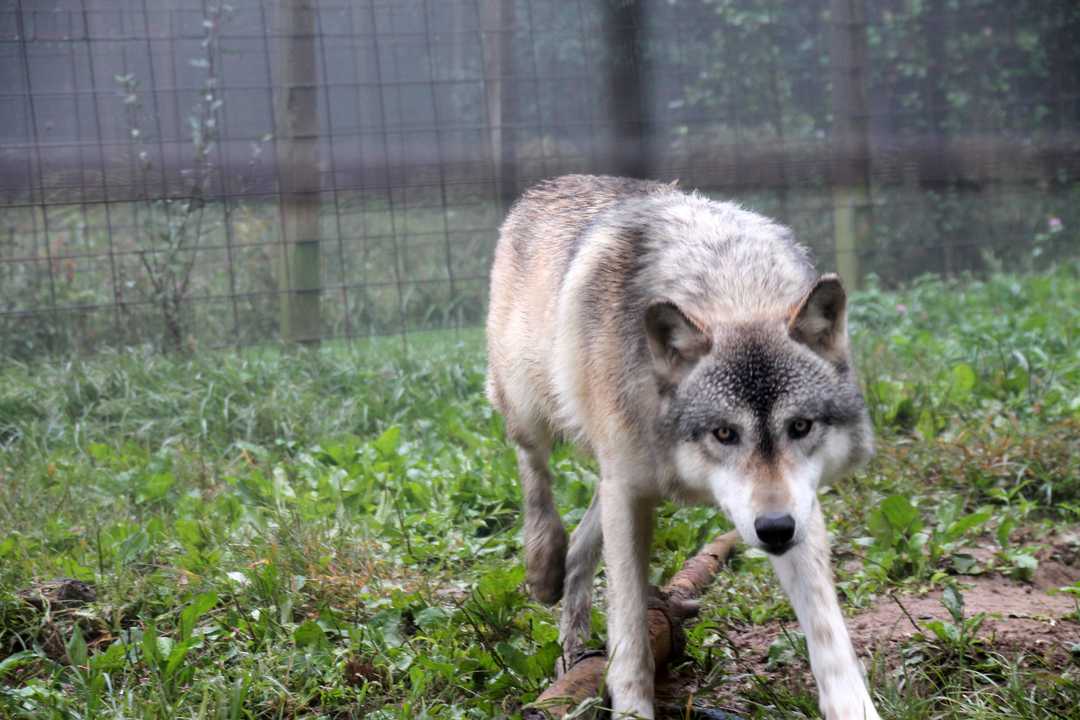 It is not clear whether the animal shot in Denton falls into this category, but the problem of irresponsible wolfdog owners is well known by FWP officials.
"Over the years we've had incidences of hybrids where someone has a wolfdog – and I don't know if it gets too big or if it just wants to be free and wanders off,"
It is legal to shoot a wolf if it is preying on livestock on private property
The animal shot near Denton was not directly implicated in any livestock predation, but as FWP warden Zach Norris noted, the ranching family who shot it were well within their legal right to do so.
"It was real close to the cattle and residences," Norris noted. "There were domestic dogs in the area and then there were children. It was legitimate for the wolf-like animal to be shot based upon Senate Bill 200. Everything was okay with it."
Passed by the Montana legislature in 2013, SB 200 both established a wolf hunting season and made it legal for a landowner to kill a wolf at any time when the wolf is on the landowner's private property and poses "a potential threat to human safety, livestock or dogs."
Under SB 200, property owners who do kill a wolf are obligated to contact local authorities and allow them the chance to inspect the animal.
"It had already been loaded up and taken to the residence of the landowner," Norris said of the Denton animal. "Typically if that kind of thing happens, we want the animal to lay where it died so we can investigate from the start."
Smucker was eager to clear up another misconception sometimes thrown at FWP officials; that the agency is in the habit of relocating problem wolves into areas where they don't belong.
"People think that we're out there dropping wolves off everywhere," Smucker said. "Fish, Wildlife and Parks has been managing wolves in Montana since 2003 or 2004, and we've not ever trans-located a problem wolf. The Fish and Wildlife Service tried to do that for awhile, but we just don't do that."
According to the department's official Grey Wolf Conservation and Management Report, Montana Fish, Wildlife and Parks works collaboratively with the federal Wildlife Services to eliminate (kill) Montana wolves with a documented history of livestock depredations.
"I heard a guy talking about, 'Oh, I saw a Fish, Wildlife and Parks trailer out in eastern Montana at the gas station. I looked in the back and there's like a dozen wolves in there," Smucker recalled. "I was like, yeah – maybe there was a sled dog team in there? I don't know."
Conspiracies, government cover-ups, oddball alien sightings aside, aggressive wolf-like carnivores shot in cattle country Montana are a legitimate concern.
The body of the animal shot outside Denton has now been transported, examined and frozen. Results from its DNA testing will likely take weeks to process.
Smucker notes that the whole debate over positively identifying the Denton animal is something of a side issue. Yes it's interesting and fun to speculate about, but if a property owner can claim a legitimate threat to the well-being of their family or livestock from any animal; be it a wolf, dog, wolf/dog, dogman or some other mysterious creature, they have the legal right to defend those assets, up to and including using lethal force if necessary.
"If you're letting your dog run wild and it's chasing livestock, the property owner has the right to shoot it," Smucker said. "Whether it's a wolf or a dog chasing cows, or a dog that looks like a wolf; in Montana on private land, property owners and livestock producers have every right to shoot a wolf."
"Tell us about it and we'll come and get it," he added. "That's about it."
Scientist finds polar bear DNA in Bigfoot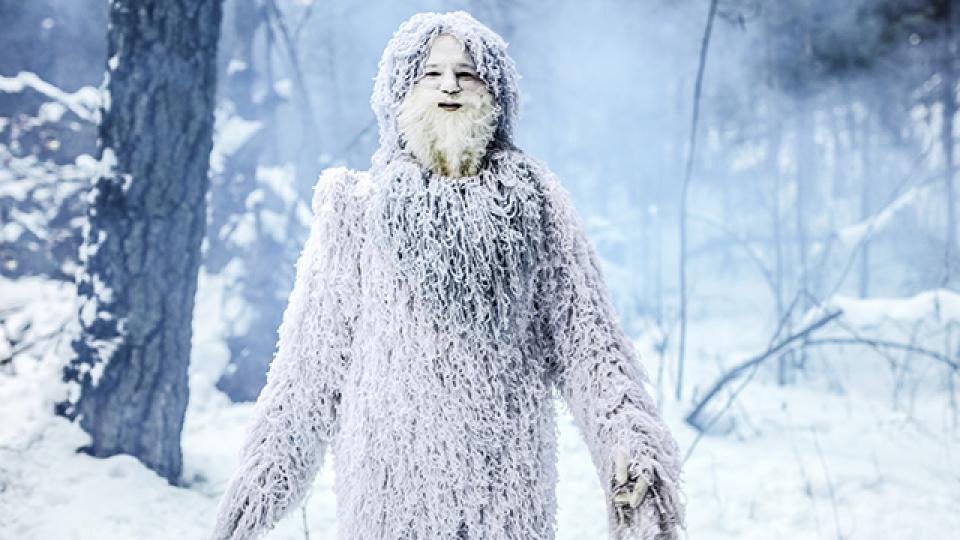 British scientists examined yeti DNA and found a strong similarity to polar bear DNA. For analysis, they took the wool of a creature that was killed by a hunter in the Himalayas 30 years ago.
Brian Sykes, a geneticist at the University of Oxford, examined the DNA of the Bigfoot Yeti and found similarities to the DNA of a polar bear, according to Daily Star.
For analysis, Sykes took the wool of a creature killed by a hunter in the Himalayas 30 years ago, from which they made a stuffed animal. The result showed a match with the DNA of an ancient polar bear that became extinct at least 40,000 years ago. The geneticist suggests that the Yeti is a hybrid of a brown bear and a polar bear that arrived in the mountain range from the Arctic north many years ago. For this reason, it behaves differently from an animal of this species.
Now the professor wants to obtain samples of Bigfoot hair from all over the world in order to subject them to the most difficult DNA tests and continue research in this direction.
In 2019, the FBI released documents revealing the results of analysis of hair and biologic tissue allegedly belonging to Bigfoot. The samples were sent in 1976 by yeti hunter Peter Byrne. Research results showed that they belonged to a deer.
Bigfoot is a large humanoid creature from modern folklore, which is believed to live in forest or mountain areas that are inaccessible to humans. It is believed that it is an ancient hominid that has survived to our time, but scientists are skeptical about the likelihood of its existence. In particular, all cases of its observation or possible traces are explained by hoax or mistaken recognition of animal tracks.
When was the last time a Bigfoot was seen?
In 2020, the appearance of Bigfoot was noted in Australia, the relic forests of Canada, in the west of the USA, in the north of Scandinavia.
In the spurs of the Himalayas, wild hairy people of small stature were seen, resembling a Flores man (fossil dwarf species of people. Also known as the "hobbit" by analogy with the creatures invented by J. Tolkien. – Ed.).
In October, locals informed that in the jungle of Africa, in the Congo region, there is an upright creature similar to a Yeti.
Traces of Bigfoot, his refuge are regularly found in Komi. Yeti visits have recently been reported from eyewitnesses from the Karelian Isthmus and the border zone near Vyborg, where there are dungeons and a huge bunker near an abandoned military airfield.
Strange photo was taken by tourists near Loch Ness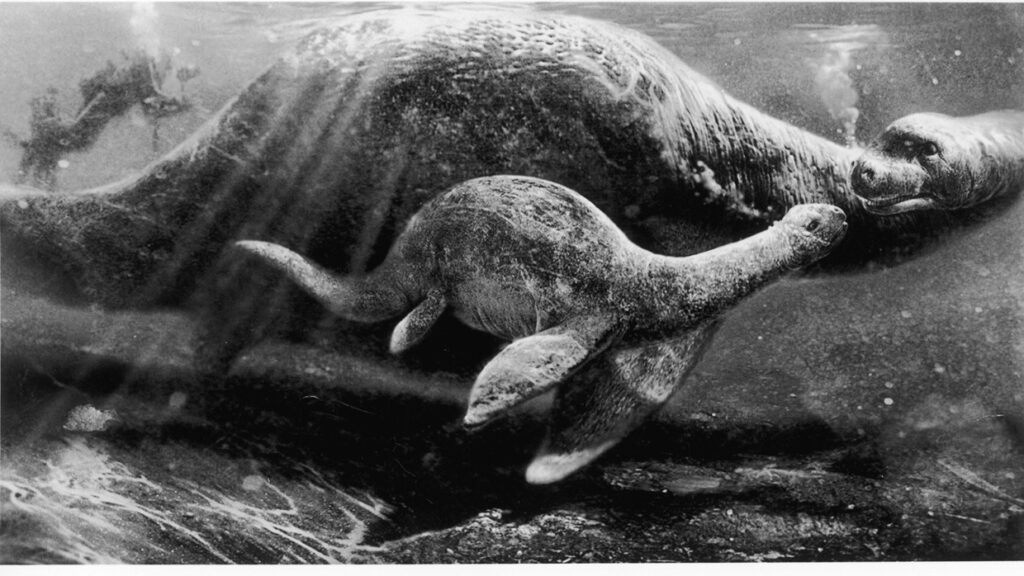 Inverness, December 23. A new photograph of a mysterious creature "the size of a very large seal" in Loch Ness has been announced as another official sighting of the Loch Ness monster.
Tourist Karen Scott, returning from Aberdeen, noticed a strange creature in the Scottish Loch Ness. The woman managed to capture her observation in the photo. At first, Scott took what he saw for a big bird, she admitted to reporters. According to the traveler, while she took out the camera, the mysterious creature managed to submerge itself under the water.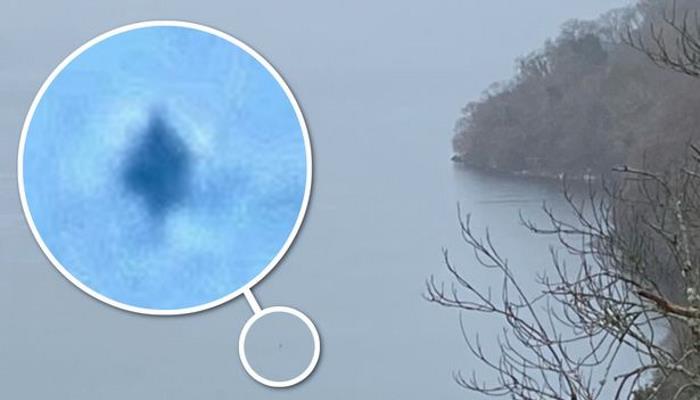 "By the time I turned on the camera on my phone, it was slowly submerged under the water and then reappeared at a short distance," she shared.
Scott and her friend compared the creature they saw to a large seal, but workers at the lake have denied this assumption. According to experts, seals rarely get that far into Loch Ness.
The tourist flow to these places in 2020 was much lower than in previous years due to the coronavirus pandemic, experts studying Nessie noted. Despite this circumstance, during this year, travelers recorded a large amount of evidence of the existence of the Loch Ness monster, scientists were surprised.
In Africa, some tribes still believe in the existence of a dinosaur on the Congo River
There are already a great many cryptids in our world. But at the same time, we do not have any evidence of their real existence, except for legends and eyewitness accounts. Of course the ocean is still a very unexplored sphere of the Earth. There may indeed be some prehistoric cryptids preserved there. For example, there is one horseshoe crab, which is almost 500 million years old. 
But in Africa there has long been a belief about a certain Mokele-Mbemba, who lives in the Congo basin. This legend confuses scientists. If the most ancient creatures can still be preserved in the ocean, then they could hardly remain on Earth, especially when it comes to dinosaurs.
However, judging by the descriptions of local residents, either some sauropod from the Jurassic period or a real plesiosaur lives in the Congo. It is not known exactly who it is about. The appearance of this creature, described by eyewitnesses from Africa, often resembles the Loch Ness monster.
Mokele-mbemba is credited with a long neck, a raptor's head and aggressive predatory behavior. According to some tribes, a mysterious dinosaur can hunt hippos that are afraid of him and go away. According to other sources, he is a herbivore. No matter how many expeditions were organized to the Congo to search for this creature, not one of them was crowned with success. None of the naturalists have come across a mokele mbembe. This sometimes gives the impression that this creature is just a product of the mythology of local residents.
In 2001, the BBC and Discovery Channel filmed an entire movie dedicated to the search for the mysterious Mokele Mbembe. From conversations with representatives of tribes, experts found out that the mysterious creature could be …. A common rhino.
The fact is that there are practically no rhinos in the Congo basin. Local peoples are usually not fond of distant travel. But rhinos could well have lived in these lands centuries ago. From all this, naturalists concluded that by mokele-mbembe they mean any of the African rhinos.
Moreover, when one of the experts showed the local a photograph of a rhinoceros, they replied that it was the same mythical monster. Therefore, scientists thought that the legend was created by those who personally saw these giant pig-like animals in distant times. In addition, the mysterious traces of mokele-mbembe,
True, it is worth considering the opinion of cryptozoologists who are looking for outlandish creatures on Earth. Over a century of this entire cryptozoological campaign, researchers talked to many locals in the Congo and received very mixed information.
Some Africans said that the mokele-mbembe has a very long neck, more characteristic of a dinosaur, as well as the existing scales. Moreover, there was information about the carnivorousness of this beast. In this case, this animal can no longer be equated with a rhinoceros. Almost nowhere was it reported that the beast had a giant horn.
A biologist named Roy McCull undertook two expeditions to find the mokele-mbembe and failed. But he is still sure that the mysterious creature is not a rhino at all, but a real sauropod that has survived to this day.
McCull strongly disagrees that the mokele-mbembe could be a mammal or an amphibian. But the official science does not recognize the existence of surviving dinosaurs at all, and calls the legend of the African "dinosaur" an ordinary fantasy