Crypto-canid or wolfdog? Mysterious wolf-like animal killed in Montana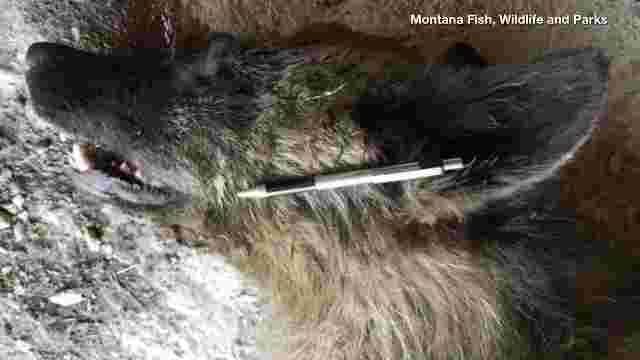 David Murray
Great Falls Tribune
Was it a wolf, some type of hybrid, or a creature that hasn't been seen in Montana since the Ice Age?
On May 16 a lone wolf-like animal was shot and killed on a ranch outside Denton. With long grayish fur, a large head and an extended snout, the animal shared many of the same characteristics as a wolf; but its ears were too large, it's legs and body too short, its fur uncharacteristic of that common to a wolf.
So far, the exact species is a mystery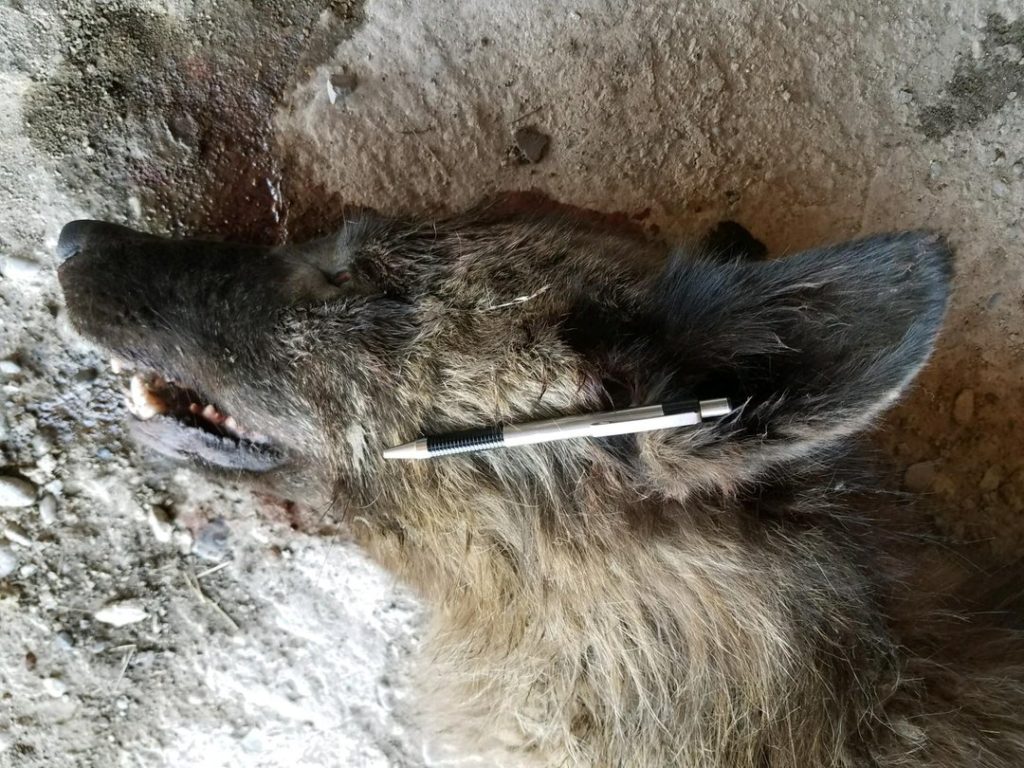 So what was it? At this point, no one is 100 percent sure.
"We have no idea what this was until we get a DNA report back," said Bruce Auchly, information manager for Montana Fish, Wildlife and Parks. "It was near a rancher's place, it was shot, and our game wardens went to investigate. The whole animal was sent to our lab in Bozeman. That's the last I ever heard of it."
Social media from around the Lewistown area was buzzing last week; with many people chiming in on what they believed the creature to be.
Grizzly cub? Dogman? Dire wolf? Or what?
"That's a grizzly cub," one commentator wrote. "Under a year and starving from the look."
"Maybe a dire wolf," wrote another, "because I don't believe they are all gone."
Speculation roamed as far as identifying that animal as a crypto-canid species said to roam the forests of North America.
"That could very well be what's being called Dogman,"  one poster suggested. "They're spotted each day and the government quells any and all reports. Several people report being strong armed into keeping quiet about their reports by men wearing black suits. These are just facts. Look into if if you don't believe it."
Auchly doesn't.
"First off (dire wolf) was a song by the Grateful Dead from 1971," he said of the prehistoric species speculation. "I know; I listened to it many times. Number two, it's a prehistoric animal, like mastodons and saber toothed tigers; so it doesn't exist."
As for the Dogman theory; there's a regular Friday night YouTube broadcast called "Dogman Encounters" for those who wish to follow up on that line of thought. It comes on right after "Bigfoot Eyewitness" radio.
Nonetheless, there remains an element of uncertainty about the creature, even among wildlife biologists.
"Several things grabbed my attention when I saw the pictures," said Ty Smucker, wolf management specialist for Montana FWP. "The ears are too big. The legs look a little short. The feet look a little small, and the coat looks weird. There's just something off about it."
Possible wolf/dog hybrid
Smucker's own speculation runs toward some type of wolf/dog hybrid. He noted several occasions within the last few years in which canid predators, neither all wolf nor all dog were causing problems with ranchers east of the Continental Divide.
"We've had a few instances of wolf/dog hybrids out there," Smucker said. "One was out somewhere in eastern central Montana killing sheep like crazy. Finally, we caught it and it turned out to be a hybrid."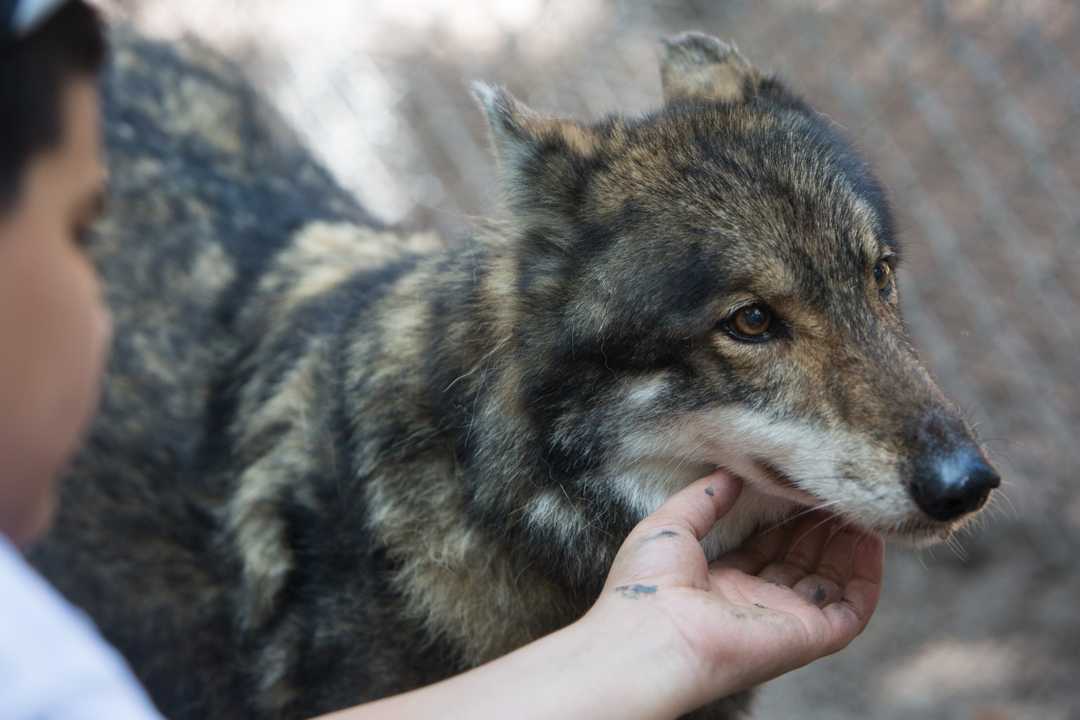 Wolves and dogs are unique in the animal world, in that they can interbreed and produce offspring that can, in turn, produce their own litters. This is unlike the pairing of a horse and a donkey, which will produce a mule; but mules are always infertile and incapable of producing offspring on their own.
Wolfdog ownership and interbreeding by private citizens remains controversial.
According to the International Wolf Center, nearly all wolfdogs are bred in captivity. Wolves and dogs can breed in the wild, but this occurrence is very rare; largely because wolves are very territorial and more likely to kill an unfamiliar dog that enters their home range rather than accept it into a pack.
Wolfdogs are heavily regulated and hybrids should have a tattoo identifier
The behavioral tendencies of wolfdogs are unpredictable, ranging from bold, aggressive and territorial; to placid, submissive and friendly – even among pups within a single litter. For that reason, the breeding of wolfdogs in captivity is highly regulated.
"If you have a wolfdog hybrid it's supposed to have a tattoo on a lip, and it's supposed to be registered with the state," Smucker said. "A lot of those people don't bother following regulations."
The unfortunate consequence is that some wolfdog owners discover they are either incapable or unwilling to care for their animals, and end up releasing them into the wild.
"Every year, thousands of pet wolves or hybrids are abandoned, rescued or euthanized because people purchase an animal they were not prepared to care for," the International Wolf Center states. "A few facilities exist around the country that take in unwanted canines, but their resources are usually very limited."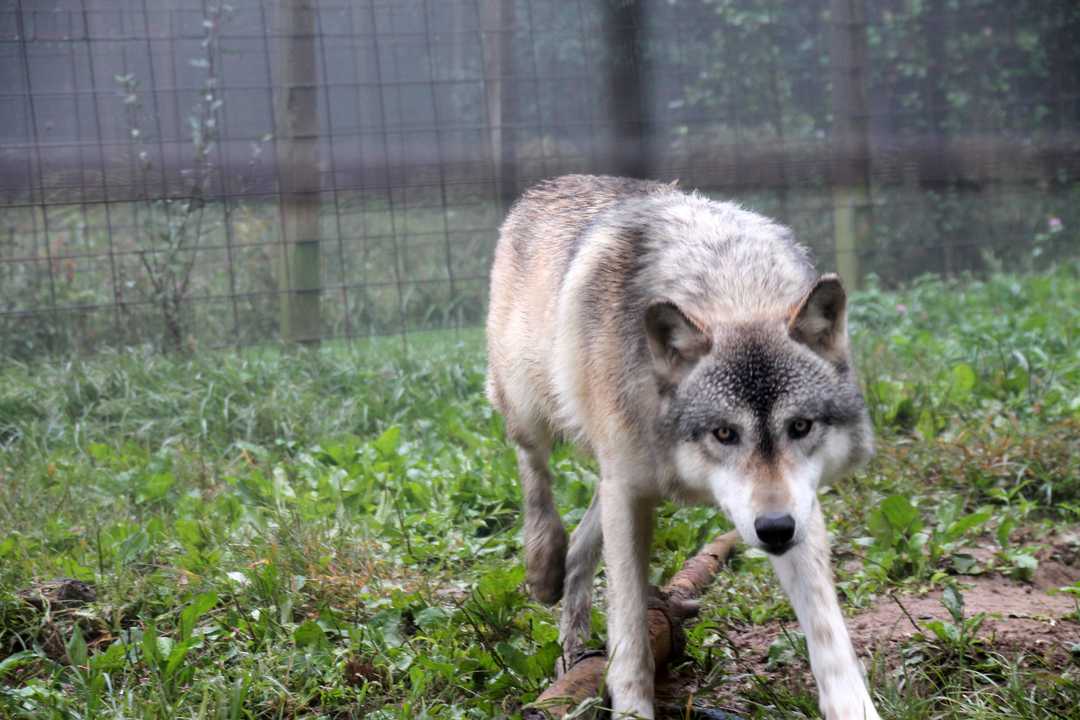 It is not clear whether the animal shot in Denton falls into this category, but the problem of irresponsible wolfdog owners is well known by FWP officials.
"Over the years we've had incidences of hybrids where someone has a wolfdog – and I don't know if it gets too big or if it just wants to be free and wanders off,"
It is legal to shoot a wolf if it is preying on livestock on private property
The animal shot near Denton was not directly implicated in any livestock predation, but as FWP warden Zach Norris noted, the ranching family who shot it were well within their legal right to do so.
"It was real close to the cattle and residences," Norris noted. "There were domestic dogs in the area and then there were children. It was legitimate for the wolf-like animal to be shot based upon Senate Bill 200. Everything was okay with it."
Passed by the Montana legislature in 2013, SB 200 both established a wolf hunting season and made it legal for a landowner to kill a wolf at any time when the wolf is on the landowner's private property and poses "a potential threat to human safety, livestock or dogs."
Under SB 200, property owners who do kill a wolf are obligated to contact local authorities and allow them the chance to inspect the animal.
"It had already been loaded up and taken to the residence of the landowner," Norris said of the Denton animal. "Typically if that kind of thing happens, we want the animal to lay where it died so we can investigate from the start."
Smucker was eager to clear up another misconception sometimes thrown at FWP officials; that the agency is in the habit of relocating problem wolves into areas where they don't belong.
"People think that we're out there dropping wolves off everywhere," Smucker said. "Fish, Wildlife and Parks has been managing wolves in Montana since 2003 or 2004, and we've not ever trans-located a problem wolf. The Fish and Wildlife Service tried to do that for awhile, but we just don't do that."
According to the department's official Grey Wolf Conservation and Management Report, Montana Fish, Wildlife and Parks works collaboratively with the federal Wildlife Services to eliminate (kill) Montana wolves with a documented history of livestock depredations.
"I heard a guy talking about, 'Oh, I saw a Fish, Wildlife and Parks trailer out in eastern Montana at the gas station. I looked in the back and there's like a dozen wolves in there," Smucker recalled. "I was like, yeah – maybe there was a sled dog team in there? I don't know."
Conspiracies, government cover-ups, oddball alien sightings aside, aggressive wolf-like carnivores shot in cattle country Montana are a legitimate concern.
The body of the animal shot outside Denton has now been transported, examined and frozen. Results from its DNA testing will likely take weeks to process.
Smucker notes that the whole debate over positively identifying the Denton animal is something of a side issue. Yes it's interesting and fun to speculate about, but if a property owner can claim a legitimate threat to the well-being of their family or livestock from any animal; be it a wolf, dog, wolf/dog, dogman or some other mysterious creature, they have the legal right to defend those assets, up to and including using lethal force if necessary.
"If you're letting your dog run wild and it's chasing livestock, the property owner has the right to shoot it," Smucker said. "Whether it's a wolf or a dog chasing cows, or a dog that looks like a wolf; in Montana on private land, property owners and livestock producers have every right to shoot a wolf."
"Tell us about it and we'll come and get it," he added. "That's about it."
Loch Ness monster spotted in a Chinese lake?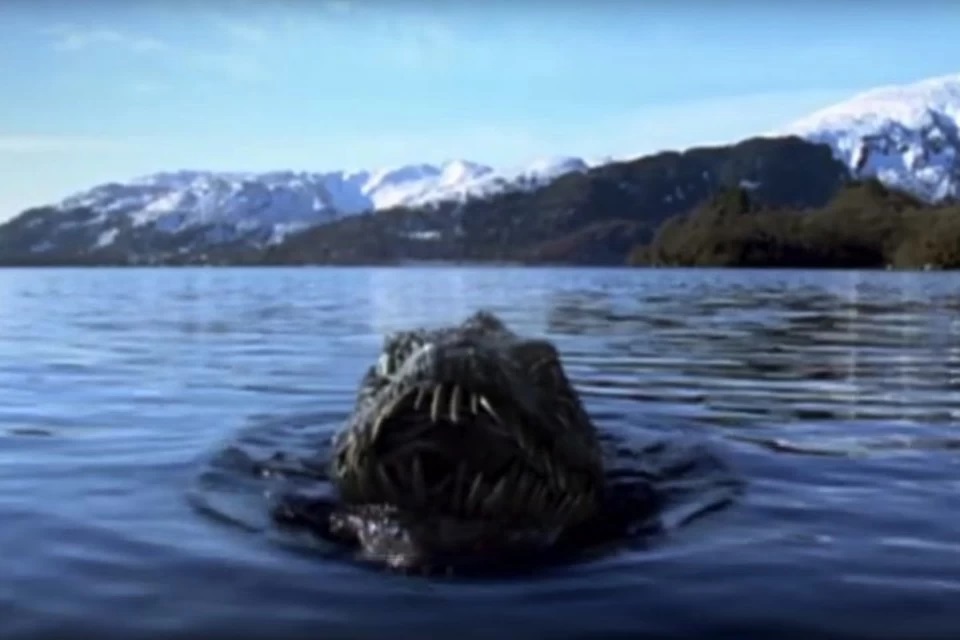 The ranger of the national park on the Changbai Plateau in China has published photographs in which, he says, you can see a strange creature living in the local lake Tian Chi. Talks about it are going on since 1962.
A man named Xiao Yu noticed an unusual dark object on the surface of the reservoir during his daily walk. He began filming the "monster" until it disappeared under water a few minutes later.
Lake Tian Chi is 4.9 square kilometers on the border of China and North Korea. Sometimes the North Korean military go fishing here on boats, but on the Chinese side, fishing in the lake and unauthorized visits to the park are strictly prohibited. Xiao Yu noted that he had seen boats on the lake more than once and would never have mistook them for a "monster."
The caretaker's message caused a stir in the Chinese media and social networks. The fact is that reports of a strange creature in Tian Chi have appeared regularly since 1962. He was nicknamed "the Chinese Loch Ness monster" and made the subject of conspiracy theories.
Biologists declined to comment on what exactly the park employee could see in the photo, because it is difficult to see something in the picture in detail. They recalled that there are many plausible explanations for the Scottish Loch Ness monster. It can turn out to be both a large eel and periodically floating logs of Scottish pine.
Bigfoots attacked tourists in the Ozark National Park, Arkansas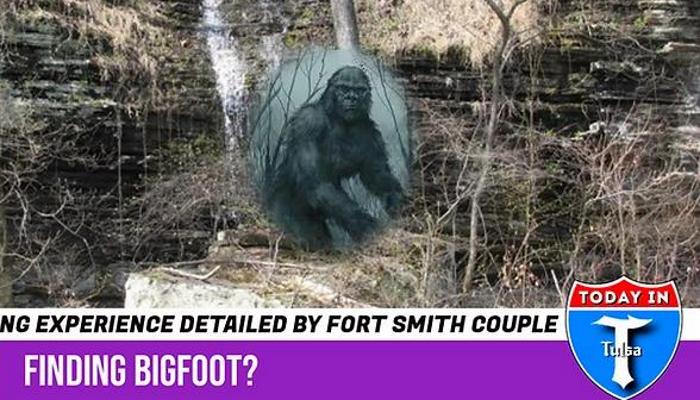 Fort Smith native Ellen (not her real name) tells us a thrilling and frightening encounter with Bigfoot in the Ozark National Park – outside Campbell Cemetery on Tuesday night. According to Ellen, she and her husband Robert decided to find a secluded place to live a couple of days far from civilization and even so that numerous tourists were many miles away.
Therefore, they chose the area of ​​the old abandoned Campbell cemetery, where no one had wandered in for about a hundred years. And now, according to Ellen, she and her husband heard something like an animal growl, permeating the air and coming from somewhere in the thicket. After a few minutes, the growl intensified and seemed to be closer.
"It sounded like some hefty creature had found its lunch," says Ellen.
However, what slightly frightened Ellen was that their dogs, which always bark at the approach of predators, suddenly shrunk, huddled near the tent and began to whine. Then Ellen and Robert, in order to somehow cheer up the dogs, got out of the tent and also began to growl. But the joke failed.
In response to their voices, the growl from the thicket became really aggressive and began to spread around, from which Ellen and Robert realized that there were at least two creatures. Ellen did not even think about some "Bigfoot" and assumed either large wolves, or even bears, when suddenly hefty sticks and stones flew into the tent.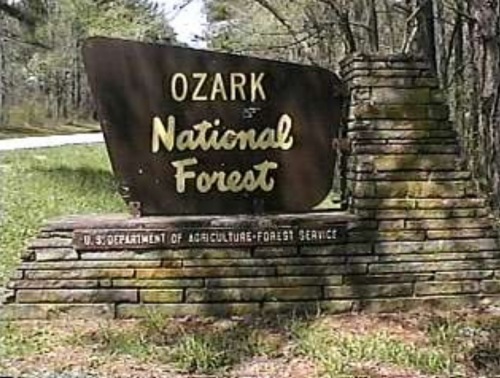 This infuriated Robert and assuming that some hooligans were hiding in the bushes, Robert gave the command to the dogs to teach the offenders a lesson.
"It was the biggest mistake of our life," says Ellen and begins to cry.
According to her, when the dogs disappeared into the thickets from there, at first the sounds of a struggle were heard, then one of the dogs uttered such a monstrous cry that Ellen had never heard anything like it in her life. After that, everyone began to howl, whine and scream, and pieces of dogs flew towards the tent.
At first, Ellen and Robert thought that these were big stones again, but when they saw that a dog torn in half had been thrown at them, they came into indescribable horror and, leaving everything, rushed to run. Ellen and Robert went to the police first.
The police found a tent and equipment, but there were no pieces of dogs there, so the couple announced that they were crazy. However, friends told Ellen that something similar happened in the national park last month and we just reported about it.
What aliens are doing at Loch Ness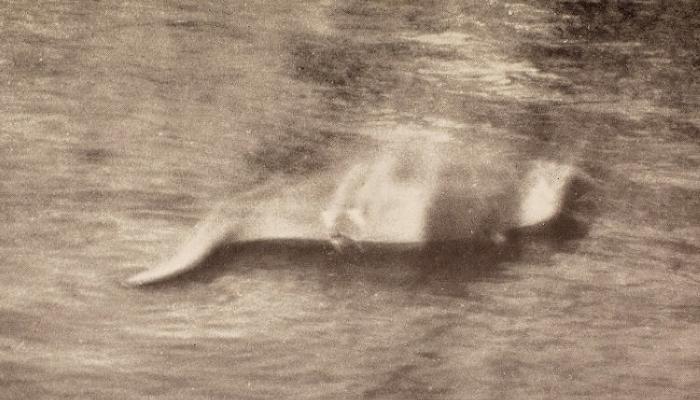 What connects aliens to the Scottish lake monster? And why did many eyewitnesses say that a mysterious force prevented them from taking photos or videos of this monster? There are no answers to these questions yet.
Loch Ness, located in Scotland, is primarily famous for its mysterious monster, nicknamed Nessie, which according to various theories is either a huge eel, or a seal, or a prehistoric dinosaur. In turn, some associate the appearance of Nessie with the activities of aliens, and not from scratch.
It is true that strange lights or disc-shaped UFOs are regularly seen over Loch Ness, but there is also an eyewitness story about how aliens landed on the shore of the lake. This happened on August 14, 1971, when the eyewitness Jan Ove Sudberg (now deceased) was 23 years old. Early in the morning, between about 8:30 and 9:30 am, he was on the shores of Loch Ness in the Foyers Bay area.
Suddenly he stumbled upon something amazing and it was not a monster. Sudberg saw a clearing ahead, on which stood an unusual large object, shaped like a huge cigar. It was about 10 meters long, and at the top there was something like a cockpit. Near the object were "pilots" – humanoid creatures.
There were three of them and they were dressed in tight suits, similar to diving. When they entered the object and the object then rose high into the air, then Sudberg realized that he was observing aliens. As the ship gained altitude, it began to slowly fly over the hills towards the nearby Loch More Lake.
The story doesn't end there. Sudberg was not a Scotsman, he came to Loch Ness as a tourist and flew back to his native Sweden shortly after seeing the aliens. And there a new stage in this strange story began. In Sudberg's house, unusual phenomena began to occur, a poltergeist, he began to receive mysterious phone calls, and later even Men in Black came to him.
Soon Sudberg contacted the British researcher of anomalous phenomena, Ted Holiday, and told him his story. He also complained to him that he could not photograph UFOs and aliens in the photo, although he had a camera with him. He felt as if some force paralyzed his will and did not allow him to do it.
It is curious that Holiday later repeatedly encountered a similar phenomenon from Nessie's eyewitnesses. All of them, when they saw the monster in the lake, for some unknown reason, either could not photograph it, or tried, but they did not succeed.
He also found out that much earlier eyewitnesses of Nessie faced this phenomenon. On November 12, 1933, eyewitness Hugh Gray captured a photograph of Nessie, which is considered the first 100% authentic photograph of the Loch Ness Monster.
Gray's photo shows something serpentine floating in the water. However, few people know that when Gray saw this creature in the lake, he took as many as five pictures before it went under water.
However, only one out of five photographs showed the monster, the rest of the negatives for some reason turned out to be empty.
The conclusion seems to be obvious: the monster in Loch Ness is more than just a large eel, it has some powers to protect it, and in some way it is connected with UFOs and aliens.