Court Unseals More Jeffrey Epstein Documents Exposing Powerful Men Who Are Alleged Pedophiles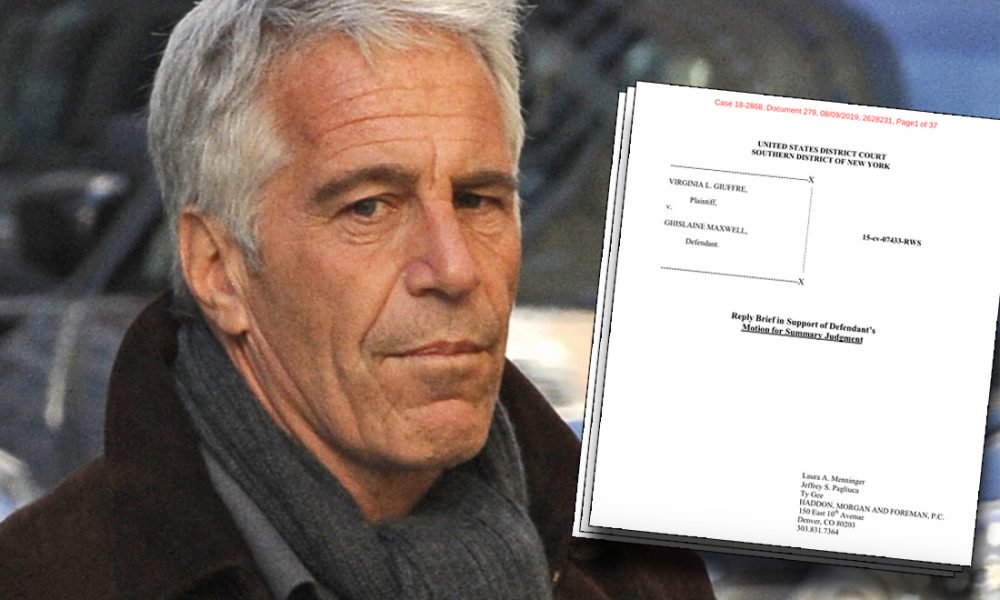 The Facts:A court recently unsealed 2000 pages of documents exposing more powerful people who have been accused of pedophilia.
Reflect On:How much information needs to come out for this type of activity to stop? Does it go all the way to the top and involve some of the most powerful people in the world? Is that why it's never dealt with? This goes far beyond Epstein.
*Update: Jeffrey Epstein Has Committed Suicide In His Cell, Officials Say Did he commit suicide, or was he killed? He had a lot of dirt on a lot of people. But who knows? Follow the link above for updates as the day goes on.
The recent case against Jeffrey Epstein, who is being charged with child sex trafficking, has opened up the idea that 'higher powers' like the Royal Family might be involved in this type of thing, along with other political "VIPs." Here at Collective Evolution, this information is not a surprise, and it's definitely not the only example we've known about. Based on our research, this type of thing goes far beyond sexual actions with minors, but into ritualistic abuse, violence, torture, and murder. Obviously, this type of activity hasn't been disclosed within the mainstream, but what has been exposed and who is involved is really starting to blow open.
I put some examples and evidence that connects these high level people and wrote about more detail in this article I published a few weeks ago.
The latest news is that a federal appeals court has unsealed more than 2,000 pages of documents related to Jeffrey Epstein, the wealthy financier charged with child sex trafficking, and his alleged recruiter of underage girls, Ghislaine Maxwell.  The documents are part of a defamation lawsuit that Epstein accuser Virginia Roberts Giuffre, pictured here with Prince Andrew, filed against Maxwell years ago. Prince Andrew is one of the many 'powerful' people Giuffre was forced to have sex with.
The documents also contain a number of flight records showing more people that flew on Epstein's private plane in 1997. All of them are prominent people, one of them is former New Mexico Gov. Bill Richardson, who Giuffre claims Maxwell directed her to have sex with.
Donald Trump is also on the list, as are a number of other powerful people. We must remember with anyone we see on these lists, just because they flew once on his plane, does not mean they all have engaged in sexual activity with minors. We have to remember this before we call out anyone who simply has been pictured with Epstein. Donald Trump, for example, called out Epstein and his relationship with Bill Clinton, hinting to weird things happening on his private Island. He did this during his presidential election run back in 2016. Trump has said that he knew him, like everyone else did, but he had a falling out with him. He made comments on Epstein approximately a month ago, you can view them here.
Giuffre, who had worked as a locker-room attendant at Trump's Mar-a-Lago club in Palm Beach, also said that Epstein "told me that Donald Trump is a good friend of his," but that she never saw the two men together. And she said in a deposition that she never had sex with Trump or flirted with him." (source)
The point here is, like anything else, allow evidence to mount and see the bigger picture. There is a lot of evidence pointing to some people while almost none pointing to others, yet all the focus is being put on those others for politicals means or due to personal dislikes.
More Documents
In another document, Giuffre, says Maxwell directed her to have sex with former Senate Majority Leader George Mitchell, a Maine Democrat. Epstein has multiple accusers and is currently on trial for the sex trafficking of children. He is already a convicted sex offender.
Giuffre also claimed that she was sexually abused by "numerous prominent American politicians, powerful business executives, foreign presidents, a well-known Prime Minister and other world leaders," as well as noted lawyer Alan Dershowitz, a Harvard Law professor.
Dershowitz stated that he flew a "number" of times on Epstein's plane, but "never, never, never, in the presence of any underage or even close to an underage person."
The documents unsealed Friday also show that Giuffre claims she was abused by hedge funder of Glenn Dubin, late MIT scientist Marvin Minsky, modelling company founder Jean Luc-Brunel, the owner of large hotel chain, and another prince.
"There was, you know, another foreign president, I can't remember his name, He was Spanish. There's a whole bunch of them that I just — it's just so hard for me to remember all of them. I was told to do something by these people constantly … my whole life revolved around just pleasing these men and keeping Ghislaine and Jeffrey happy, Their whole entire lives revolved around sex." (source)
So far, as expected, every new person implicated has denied that they engaged in such activity.
According to the Daily Beast:
Several of the billionaire's employees and associates allegedly recruited the girls for Epstein's abuse, and some victims eventually became recruiters themselves, according to law enforcement. The girls were as young as 14, and Epstein knew they were underage, according to details of the arrest and indictment shared by two officials.
Powerful People
The NXIVM case is another great recent example. It implicated not only the supposed leader (or fall guy), Keith Raniere, but also multiple Hollywood actors and the financial elite like Clare Bronfman, whose family is in business with the Rothschild family. India Oxenberg was also implicated, and her mother who is also an actress and her grandmother is Princess Elizabeth of Yugoslavia.
Bronfman's brother, Stephen, was one of Canadian Prime Minister Justin Trudeau's biggest funders. Trudeau was also very close to Peter Danglish, a high-ranking UN sex-offender mentioned below. I mention this because I came across more strange ties to the Trudeau family, like the Pierre Elliott Trudeau foundation symbol, as you can see, is the same symbol used by pedophiles to identify sexual preference.
NXIVM was also an illegal donor to Hillary Clinton's campaign, and Bill Clinton has been connected to Epstein for a very long time and has been accused by multiple women of rape. Clinton flew on Epstein's plane to Lolita Island many times.
We even have whistleblowers when it comes to this issue. Steve Pieczenik, a former United States Department of State official and a Harvard trained psychiatrist with a doctorate in international relations from the Massachusetts Institute of Technology (MIT). He's been openly talking about this type of thing in elitist circles. You can view an example of him talking about the Clinton's here.  Here's another one of him implicating Bush Sr.
Ex-Nebraska policewoman, Kathryn Bolkovac, who served as a UN peacekeeper and worked under DynCorp, a military contractor, spoke out about elite level sex trafficking involving the UN, the State Department, and the Military. You can read more about that here. General James Grazioplene, who worked in the Pentagon and as the Vice President of DynCorp, is currently facing multiple rape charges of minors, including from his own daughter.
Congress is now looking at a bipartisan bill to stop employees from sharing child porn on Department of Defense computers. Yes, it's a real problem, which begs the questions: Where are these kids coming from? Who is making these kids 'perform,' who is filming them, and where are these high-ranking people getting this from? You can read more about that and see some more disturbing connections between high ranking powerful people and this type of activity here.
There are so many examples, too many to sift through and list here. This isn't even the tip of the ice-berg.
The Takeaway
We are living in a time where human consciousness is shifting. In all areas that surround humanity, new information is emerging that is challenging what people once believed. As a result of this information, our collective perception about our world is changing and we are beginning to manifest a new human experience. 'Light' must be shed on the 'darker' aspects of the human experience for them to change.
When we think about the global elite and what the majority of them are involved in, it's truly a 'psychopathic' type of behavior. So is it then really a surprise that our world is being polluted and that war has been constant for decades, among other things? The human experience in many ways is a result of disconnected states of consciousness.
People like Epstein have most likely been through a lot of trauma themselves, and perhaps had the same things happen to them when they were children. One thing is for certain, we need to look without judgement, we need to work towards ending these actions without judgment. Because with judgement our clarity and emotions will cloud and we will simply create more of what is currently out there.
Many things are now coming to light, these are truly incredible times we are in.
If you really want to go deeper into understanding what the elite are truly up to via a witness testimony, check out a special interview we conducted with Anneke Lucas. Her work is based off her 30-year journey to restore her mental and physical wellbeing after surviving some of the worst atrocities known to humankind before the age of 12. Sold as a young child into a murderous pedophile network by her family, she was rescued after nearly six years of abuse and torture. The people involved in her experience were some of the most prominent and wealthiest people in the world.
You can watch that full interview HERE on CETV simply by starting a free trial. On CETV we have many other interviews and original shows that air every week.
Germany conducted exercises in case of nuclear war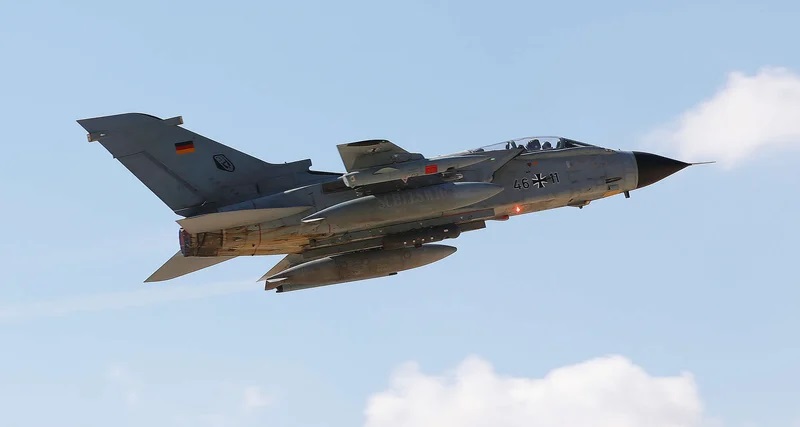 The Bundeswehr with partners in the North Atlantic Alliance ( NATO) trained in operations in a nuclear war.
The German army, together with Italian, Belgian and Dutch colleagues, conducted exercises in the event of a conflict with the use of nuclear weapons.
The location of the exercise "Steadfest Noon" was chosen airbase "Nörfenich", where the tactical squadron of the Luftwaffe 31 "Boelcke" is located. Together with the Luftwaffe of the Bundeswehr, the air forces of other NATO countries, in particular, Italy, the Netherlands and Belgium, took part in the exercises.
According to a report by Bild, the exercise scenario involved training procedures for safely removing nuclear weapons from storage, delivering ammunition and installing them on aircraft. The training flights took place without nuclear weapons, and in parallel with the aviation exercises at the Büchel airbase, where the tactical squadron of the Luftwaffe 51 Immelman is located, the Resilient Guard air defense systems were trained to protect the airfield from air attacks.
The training sites for the Luftwaffe of the Bundeswehr were not chosen by chance, since the Nörfenich airbase is a reserve storage site for the B61, a hydrogen bomb that forms the basis of nuclear weapons of the US strategic nuclear forces. 
Some of this ammunition is stationed at NATO bases in Europe. The exact number of hydrogen bombs that are stored at European sites and which ones are not reported. In Europe, the B61 is carried by Panavia Tornado fighter-bombers (pictured) and General Dynamics F-16 Fighting Falcon fighters.
Recall that the B61 thermonuclear bomb is the main weapon of the US strategic nuclear forces, although it entered service in 1968. Since 2012, a new guided version of the B61-12 has been under development, which will replace all B61 and B83 bombs that have been in service since 1983. It can be used both on strategic bombers and tactical aircraft. About two billion dollars were spent on the development of the 12th modification of the aerial bomb.
The Pentagon wants to use 5G for military purposes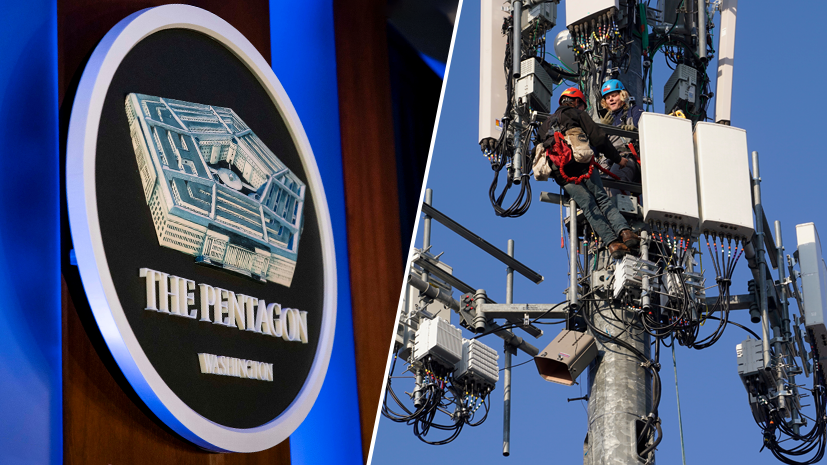 The US military has partnered with more than a dozen companies for "large-scale experiments" with 5G technology, including efforts to increase the "lethality" of certain systems, as part of a $ 600 million project.
Duplicating 5G technology as the "Founding Tool for Modernizing All US Defense," the Pentagon announced a massive research initiative on Thursday that will donate hundreds of millions of dollars to 15 private contractors to conduct tests at five US military sites.
"The Department of Defense today announced a $ 600 million award for 5G experiments and testing at five US military training grounds, representing the world's largest full-scale 5G trials for dual-use applications," the Pentagon said in a statement that it will bring together experts from multiple industries and disciplines.
Projects will include piloting 5G-enabled augmented / virtual reality for mission planning and training, testing 5G-enabled smart warehouses, and evaluating 5G technologies to improve distributed management and control.
Selected for the project include telecommunications companies AT&T, Nokia and Ericsson, exploration and information technology contractor Booz-Allen Hamilton, research arm of General Electric, GE Research and a subsidiary of aerospace giant General Dynamics.
One initiative, led by AT&T at Nellis Air Force Base in Nevada, will apply 5G to its "Distributed Command and Control" system to "Assist in lethality in the air, space and cyberspace", improving communications for mobile command posts in combat scenarios. At the Lewis-McCord joint base in Washington State, AT&T will also work with Booz-Allen and two other firms to develop 5G-enabled virtual reality technology for training, mission planning, and even Operational Use.
Get ready: Ten years of quarantine
The deployment of the "second wave of coronavirus" poses the question of the future for developed countries. In this scenario, too many people will be unemployed and dependent on social assistance. And there will be no one to protest.
We will live in a new way now
Recently, the telegram channel Proeconomics has delighted readers with a report on a sociological study conducted by Accenture. The study focused on long-term consumption trends. 8,800 people were interviewed in 20 countries. The main conclusion of the study:
The coronavirus pandemic and the reorientation of people to local consumption will lead to the so-called "decade of living at home" – the discomfort from being in public places and traveling, combined with a widespread decline in incomes, will force people to spend significantly more time at home and generally localize life within their neighborhood. 69% of respondents expect to spend most of their time at home over the next six months.

53% who did not work from home before would like to work remotely now. 56% of consumers said that the pandemic pushed them to make purchases in stores "in the neighborhood" – they do not intend to travel far to shop. 54% of the respondents admitted that they began to save more when making purchases and will continue to do so.
In general, the results of the research mean that people are mentally prepared to become much poorer and much less mobile. They have come to terms with the fact that the way of life in developed countries is becoming a thing of the past. More control, less freedom, much less opportunity – this is the forecast for the near future.
To be convinced of this, just look at our general sluggish reaction to the latest orders at the majority of countries. They should have caused a surge of misunderstanding and indignation, but, In response, silence. We are already used to it and even seem to take what is happening as normal.
We are afraid and we are very afraid
We don't know if the Accenture study touched your country, but it's quite obvious that these figures, perhaps with some corrections, are also true for all countries: a very large number of people during the "strangest pandemic in history" are used to traveling less often to work, not go far away on vacation, spend more time at home, and order the necessary purchases via the Internet. We even get out of the habit of going to the cinema (where there should now be two empty chairs between those sitting) and try to go to our usual shops less often so as not to run into the formidable and boorish: "Put on a mask!"
We listen to what the authorities say about the prospects for introducing new restrictions and with regret we understand that they will close it. They will close again. Despite common sense. 
We look closely at the experience of Western countries and understand that freedom has been sacrificed there for control and the illusion of security. In essence, a sacrifice to emptiness. That people have already agreed to live poorer, much poorer and under much worse and tighter control than ever before in history.
The most important thing that we understand is that all this is now for a long time.
The other day, Israeli Prime Minister Benjamin Netanyahu, completely unwilling to scare his fellow citizens, spoke about a completely ordinary matter as follows:
The exit from quarantine this time will be phased and slow. There is a possibility that the restrictions will be lifted within six months, or even a year. There will no longer be such a way out of isolation, as happened in the first wave.
In parallel, the Israeli government began discussing the tightening of quarantine measures already introduced due to the coronavirus – in particular, a ban on leaving their homes further than 200 meters!
It is clear that the Israeli society will try to protest. But, most likely, unsuccessfully – the authorities have too strong an argument. Now in this small country, 13% of the tests carried out for covid give a positive result, and 9,000 new cases of the disease are recorded per day.
It is also clear that Netanyahu's words mean that there will be no living small business in Israel after the quarantine. Large companies, the state economy and unemployed recipients of social assistance will remain. How many will there be? Tens of percent of the working-age population.
Brave new world
The prospect of a long quarantine and a complete restructuring of the entire economic and social life is hanging over all developed countries. Humanity, in fact, does not know how to plan ten years in advance. But it is quite possible to look a year ahead. 
If we really are waiting for such a long period of restrictions, then by the end we will have a society of very poor, even catastrophically poor compared to the current state of affairs of the townspeople, for whom it is critically important to receive various benefits from the state – they will no longer be able to live without them. It is not so important what these benefits will be called, it is important that they form the very "basic unconditional income" that has been talked about for so long.
Now people who yesterday counted on their own strength will become recipients of this help simply for lack of anything better. They will not be able to work, will sit at home and quietly drink beer in their small apartments. Neither go out to have fun, nor go to work. A month, another, a third … None of these recluses will feel guilty about their fate – this is an epidemic and the state decided so. No one will feel able to change their destiny.
It's good for journalists – they can write while sitting on their couch (although the big question is who will be able to pay for their work). Good for teachers, some scientists … And what should a car mechanic do in quarantine?
The end of small and medium-sized businesses, the end of an economy independent of the state – this is how the most pessimistic forecast looks like.
Add to this the sharp division of this future society into those who are critically dependent on the state social policy, since they failed to integrate into the new economy and those who are employed in the real sector – they grow bread, pour steel, generally "forge something iron" or, for example, mines raw materials. 
These people cannot be driven to a distance – and now, in general, they already consider office plankton as parasites. In the new society they will have all the more reasons for this. And the more seriously the state will have to separate the interests of the working class and the recipients of social assistance. Inevitable social conflicts will have to be extinguished by brutal methods. A brave new world will need a truly police state to ensure stability.