Court Unseals More Jeffrey Epstein Documents Exposing Powerful Men Who Are Alleged Pedophiles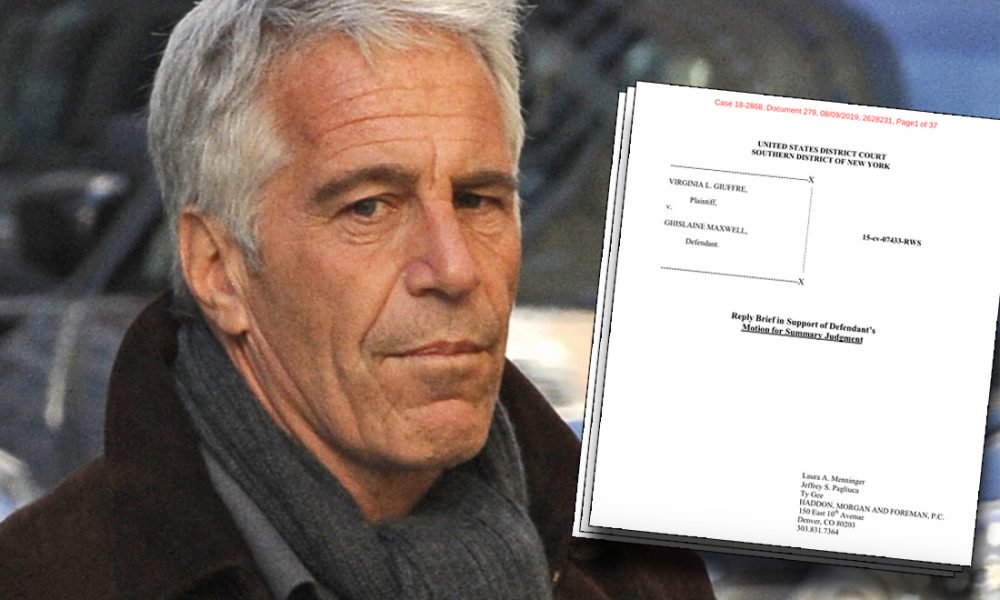 The Facts:A court recently unsealed 2000 pages of documents exposing more powerful people who have been accused of pedophilia.
Reflect On:How much information needs to come out for this type of activity to stop? Does it go all the way to the top and involve some of the most powerful people in the world? Is that why it's never dealt with? This goes far beyond Epstein.
*Update: Jeffrey Epstein Has Committed Suicide In His Cell, Officials Say Did he commit suicide, or was he killed? He had a lot of dirt on a lot of people. But who knows? Follow the link above for updates as the day goes on.
The recent case against Jeffrey Epstein, who is being charged with child sex trafficking, has opened up the idea that 'higher powers' like the Royal Family might be involved in this type of thing, along with other political "VIPs." Here at Collective Evolution, this information is not a surprise, and it's definitely not the only example we've known about. Based on our research, this type of thing goes far beyond sexual actions with minors, but into ritualistic abuse, violence, torture, and murder. Obviously, this type of activity hasn't been disclosed within the mainstream, but what has been exposed and who is involved is really starting to blow open.
I put some examples and evidence that connects these high level people and wrote about more detail in this article I published a few weeks ago.
The latest news is that a federal appeals court has unsealed more than 2,000 pages of documents related to Jeffrey Epstein, the wealthy financier charged with child sex trafficking, and his alleged recruiter of underage girls, Ghislaine Maxwell.  The documents are part of a defamation lawsuit that Epstein accuser Virginia Roberts Giuffre, pictured here with Prince Andrew, filed against Maxwell years ago. Prince Andrew is one of the many 'powerful' people Giuffre was forced to have sex with.
The documents also contain a number of flight records showing more people that flew on Epstein's private plane in 1997. All of them are prominent people, one of them is former New Mexico Gov. Bill Richardson, who Giuffre claims Maxwell directed her to have sex with.
Donald Trump is also on the list, as are a number of other powerful people. We must remember with anyone we see on these lists, just because they flew once on his plane, does not mean they all have engaged in sexual activity with minors. We have to remember this before we call out anyone who simply has been pictured with Epstein. Donald Trump, for example, called out Epstein and his relationship with Bill Clinton, hinting to weird things happening on his private Island. He did this during his presidential election run back in 2016. Trump has said that he knew him, like everyone else did, but he had a falling out with him. He made comments on Epstein approximately a month ago, you can view them here.
Giuffre, who had worked as a locker-room attendant at Trump's Mar-a-Lago club in Palm Beach, also said that Epstein "told me that Donald Trump is a good friend of his," but that she never saw the two men together. And she said in a deposition that she never had sex with Trump or flirted with him." (source)
The point here is, like anything else, allow evidence to mount and see the bigger picture. There is a lot of evidence pointing to some people while almost none pointing to others, yet all the focus is being put on those others for politicals means or due to personal dislikes.
More Documents
In another document, Giuffre, says Maxwell directed her to have sex with former Senate Majority Leader George Mitchell, a Maine Democrat. Epstein has multiple accusers and is currently on trial for the sex trafficking of children. He is already a convicted sex offender.
Giuffre also claimed that she was sexually abused by "numerous prominent American politicians, powerful business executives, foreign presidents, a well-known Prime Minister and other world leaders," as well as noted lawyer Alan Dershowitz, a Harvard Law professor.
Dershowitz stated that he flew a "number" of times on Epstein's plane, but "never, never, never, in the presence of any underage or even close to an underage person."
The documents unsealed Friday also show that Giuffre claims she was abused by hedge funder of Glenn Dubin, late MIT scientist Marvin Minsky, modelling company founder Jean Luc-Brunel, the owner of large hotel chain, and another prince.
"There was, you know, another foreign president, I can't remember his name, He was Spanish. There's a whole bunch of them that I just — it's just so hard for me to remember all of them. I was told to do something by these people constantly … my whole life revolved around just pleasing these men and keeping Ghislaine and Jeffrey happy, Their whole entire lives revolved around sex." (source)
So far, as expected, every new person implicated has denied that they engaged in such activity.
According to the Daily Beast:
Several of the billionaire's employees and associates allegedly recruited the girls for Epstein's abuse, and some victims eventually became recruiters themselves, according to law enforcement. The girls were as young as 14, and Epstein knew they were underage, according to details of the arrest and indictment shared by two officials.
Powerful People
The NXIVM case is another great recent example. It implicated not only the supposed leader (or fall guy), Keith Raniere, but also multiple Hollywood actors and the financial elite like Clare Bronfman, whose family is in business with the Rothschild family. India Oxenberg was also implicated, and her mother who is also an actress and her grandmother is Princess Elizabeth of Yugoslavia.
Bronfman's brother, Stephen, was one of Canadian Prime Minister Justin Trudeau's biggest funders. Trudeau was also very close to Peter Danglish, a high-ranking UN sex-offender mentioned below. I mention this because I came across more strange ties to the Trudeau family, like the Pierre Elliott Trudeau foundation symbol, as you can see, is the same symbol used by pedophiles to identify sexual preference.
NXIVM was also an illegal donor to Hillary Clinton's campaign, and Bill Clinton has been connected to Epstein for a very long time and has been accused by multiple women of rape. Clinton flew on Epstein's plane to Lolita Island many times.
We even have whistleblowers when it comes to this issue. Steve Pieczenik, a former United States Department of State official and a Harvard trained psychiatrist with a doctorate in international relations from the Massachusetts Institute of Technology (MIT). He's been openly talking about this type of thing in elitist circles. You can view an example of him talking about the Clinton's here.  Here's another one of him implicating Bush Sr.
Ex-Nebraska policewoman, Kathryn Bolkovac, who served as a UN peacekeeper and worked under DynCorp, a military contractor, spoke out about elite level sex trafficking involving the UN, the State Department, and the Military. You can read more about that here. General James Grazioplene, who worked in the Pentagon and as the Vice President of DynCorp, is currently facing multiple rape charges of minors, including from his own daughter.
Congress is now looking at a bipartisan bill to stop employees from sharing child porn on Department of Defense computers. Yes, it's a real problem, which begs the questions: Where are these kids coming from? Who is making these kids 'perform,' who is filming them, and where are these high-ranking people getting this from? You can read more about that and see some more disturbing connections between high ranking powerful people and this type of activity here.
There are so many examples, too many to sift through and list here. This isn't even the tip of the ice-berg.
The Takeaway
We are living in a time where human consciousness is shifting. In all areas that surround humanity, new information is emerging that is challenging what people once believed. As a result of this information, our collective perception about our world is changing and we are beginning to manifest a new human experience. 'Light' must be shed on the 'darker' aspects of the human experience for them to change.
When we think about the global elite and what the majority of them are involved in, it's truly a 'psychopathic' type of behavior. So is it then really a surprise that our world is being polluted and that war has been constant for decades, among other things? The human experience in many ways is a result of disconnected states of consciousness.
People like Epstein have most likely been through a lot of trauma themselves, and perhaps had the same things happen to them when they were children. One thing is for certain, we need to look without judgement, we need to work towards ending these actions without judgment. Because with judgement our clarity and emotions will cloud and we will simply create more of what is currently out there.
Many things are now coming to light, these are truly incredible times we are in.
If you really want to go deeper into understanding what the elite are truly up to via a witness testimony, check out a special interview we conducted with Anneke Lucas. Her work is based off her 30-year journey to restore her mental and physical wellbeing after surviving some of the worst atrocities known to humankind before the age of 12. Sold as a young child into a murderous pedophile network by her family, she was rescued after nearly six years of abuse and torture. The people involved in her experience were some of the most prominent and wealthiest people in the world.
You can watch that full interview HERE on CETV simply by starting a free trial. On CETV we have many other interviews and original shows that air every week.
Experts Horrified by Leaked CRISPR Baby Study
Chinese scientist He Jiankui's creation of the world's first gene-edited human babies was undoubtedly one of the most impactful science stories of 2018.
But for as much attention as the experiment received, the paper detailing it was never actually published — until now.
On Tuesday, MIT Technology Review published excerpts from a copy of He's manuscript, titled "Birth of Twins After Genome Editing for HIV Resistance," which it obtained from a source earlier in 2019.
The outlet also shared the manuscript with a legal scholar, a doctor specializing in in vitro fertilization, an embryologist, and a gene-editing specialist — and the experts' reactions to He's CRISPR baby study confirm that it was an absolute ethical nightmare.
The MIT Tech Review story highlights 13 problems the experts found with the paper, not least of which is the fact that the researchers behind it never managed to actually prove their claims that the experiment was "successful."
Additionally, the experts note that He and his co-authors seem to have made deliberate attempts to conceal some key information, such as by not naming the doctors involved in the experiment.
In other instances, He's team appears to have outright lied, for example by noting in the manuscript that the twins were born in November 2018 when people familiar with the experiment have said the birth occurred in October.
The experts told MIT Tech Review that reading the manuscript not only left them concerned that the parents involved in the CRISPR baby study only participated to gain access to in vitro fertilization — and not to prevent their offspring from inheriting the father's HIV — but also that the doctors involved in the experiment might not have even known what was happening.
"Approaching this document, I was hoping to see a reflective and mindful approach to gene editing in human embryos," Rita Vassena, scientific director of assisted reproduction company Eugin Group, told MIT Tech Review.
"Unfortunately, it reads more like an experiment in search of a purpose," she continued, "an attempt to find a defensible reason to use CRISPR/Cas9 technology in human embryos at all costs, rather than a conscientious, carefully thought through, stepwise approach to editing the human genome for generations to come."
FBI launches a new phobia: You're being watched on smart TVs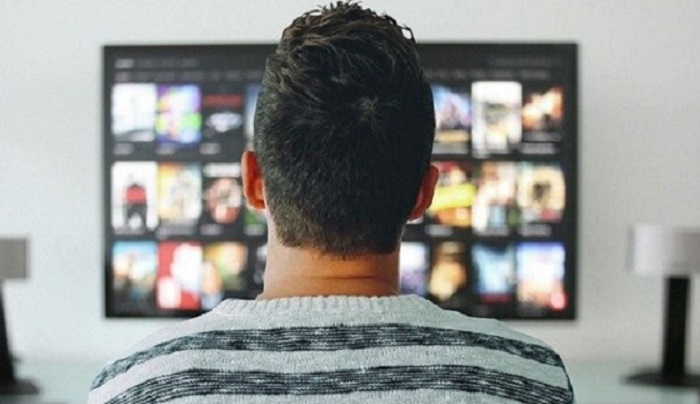 Federal Bureau of Investigation warned US citizens that hackers can watch and monitor them through modern TVs.
It goes without saying that ordinary people can be watched via smart camcorders. Therefore, these cameras must be "sealed " when not in use.
Smart TVs have built-in internet access to watch streaming media content.
Technically, it's a hybrid between a PC and a TV. That's why the FBI triggered the alarm – any ordinary computer can be hacked, which means it can be done with smart TVs.
Many smart TVs are equipped with camcorders and microphones. If hackers break into your TV, they will be able to watch and hear you, and you won't even notice it.
But, hackers will not stop until they penetrate your TV. If their activity is not stopped, they will reach your smartphone and laptop using your data.
The FBI advises:
"Don't rely on the default settings. Protect your privacy by putting, for example, an opaque adhesive tape on your cameras when not in use. "
This warning was posted on November 26, 2019 by FBI staff at the Bureau's official website.
The warning was deliberately issued before Black Friday and Cyber ​​Monday, known for selling people a variety of things, including digital equipment and smart TVs.
The warning also says:
"If they get access to your equipment, in the simplest case, they will modify your channel list or show inappropriate videos to your children. At worst, they will unnoticed, turn on the camera and microphone, even in your bedroom."
It is reported that if citizens spot cyber fraud cases, they can always 'knock' at the FBI's local office or file a complaint online through a dedicated website.
All of this provokes conspiracy theorists to ask questions, such as: who should be more guarded by hackers or special services? Isn't this evidence that the FBI is spying on people the same way? Why is this information given? What is the FBI's intended purpose?
Latest Tests Reveal Children's Cereals Still Contaminated with Toxic Glyphosate
The Environmental Working Group (EWG) has compiled fresh data on the levels of toxic glyphosate (Roundup) found in several popular oat-based breakfast cereals, and the verdict is this: All of them contain at least trace amounts of the cancer-causing herbicide, while most of them are loaded with it.
Olga Naidenko, PhD, a senior science advisor at EWG, along with Alexis Temkin, a toxicologist at EWG, identified the presence of glyphosate in all of the 21 oat-based cereals and snack products they tested. And all but four of these products were found to contain glyphosate at levels higher than what EWG considers to be "protective for children's health with a sufficient margin of safety."
The worst product was General Mills' Honey Nut Cheerios Medley Crunch, which clocked in at 833 parts per billion, or ppb, of glyphosate. In second place was General Mills' Cheerios Toasted Whole Grain Oat Cereal, which tested at 729 ppb of glyphosate.
General Mills' Honey Nut Cheerios was one of the few cereal products that tested below EWG's children's health benchmark of 160 ppb of glyphosate, containing 147 ppb of glyphosate according to EWG's tests. The best-testing product was Nature Valley Fruit & Nut, and Dark Chocolate & Nut, Chewy Trail Mix Granola Bars, at 76 ppb of glyphosate.
A whole slew of other General Mills and Nature Valley products tested at somewhere in between these upper and lower levels, while still mostly exceeding EWG's children's health benchmark of 160 ppb of glyphosate.
These latest findings are significant in that they once again prove that children's breakfast cereals, especially those that aren't organic and contain oat ingredients, are a toxic nightmare that's being completely ignored by federal health authorities.
The Environmental Protection Agency (EPA), for instance, has yet to act on a petition filed by EWG that calls on the agency to "sharply limit" the amounts of glyphosate residue allowed on food. EWG has also called on the EPA to put an end to the use of glyphosate as a preharvest desiccating, or drying, agent.
But the EPA rarely acts on behalf of the general public, it's important to note. In fact, the agency has been colluding with Monsanto (now Bayer-Monsanto) for years to keep glyphosate on the market by claiming that the chemical is completely safe for humans – this being a total lie.
Amid ongoing litigation concerning glyphosate's cancer-causing properties, Bayer-Monsanto is desperate to keep a lid on the truth – and the EPA is actually helping the company to continue deceiving the public about it. But EWG's petition, which includes 19 food companies that agree with its demands, has already been signed by more than 80,000 people, meaning the EPA can't ignore it forever.
Prior to 1993, the EPA actually had standards in place to prevent excess glyphosate from getting into food. But those standards have since been abolished, which explains why the American food supply is becoming increasingly more toxic with each passing day.
"EWG's petition, currently under consideration by EPA, calls on the agency to return to its health-protective 1993 standard," EWG reports. "But it could take years for EPA to act, and the agency has been caught colluding with Monsanto to promote the claim that the chemical is safe."
"The only way to quickly remove this cancer-causing weedkiller from foods marketed to children is for companies like General Mills and Quaker to use oats from farmers who do not use glyphosate as a desiccant," EWG goes on to explain, adding that more than 236,000 people have already signed a petition calling on these two companies to stop sourcing oats from farms that use glyphosate as a preharvest desiccant.
You can sign that petition yourself at this link.
Ethan Huff
Natural News