Court Unseals More Jeffrey Epstein Documents Exposing Powerful Men Who Are Alleged Pedophiles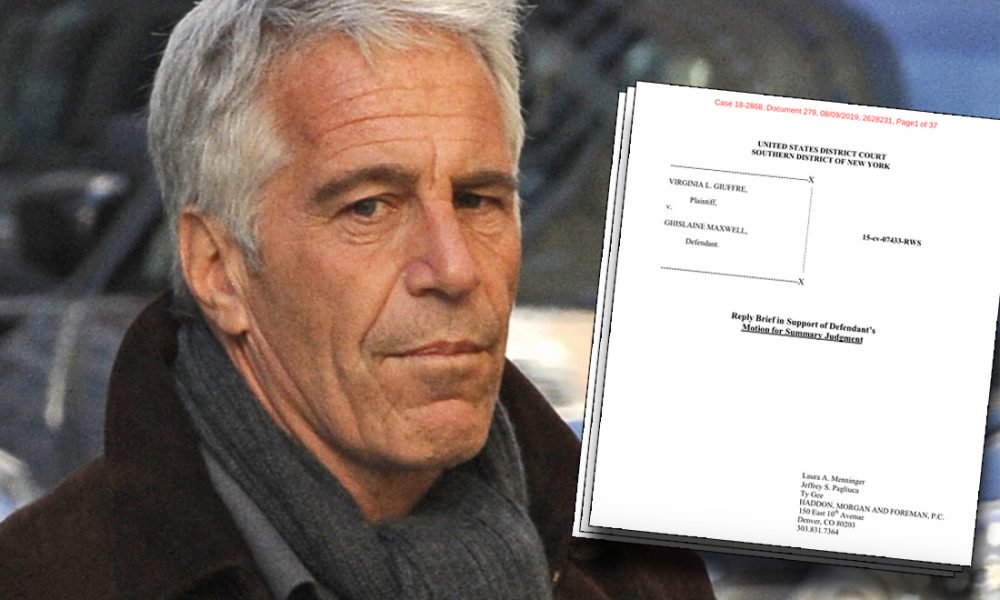 The Facts:A court recently unsealed 2000 pages of documents exposing more powerful people who have been accused of pedophilia.
Reflect On:How much information needs to come out for this type of activity to stop? Does it go all the way to the top and involve some of the most powerful people in the world? Is that why it's never dealt with? This goes far beyond Epstein.
*Update: Jeffrey Epstein Has Committed Suicide In His Cell, Officials Say Did he commit suicide, or was he killed? He had a lot of dirt on a lot of people. But who knows? Follow the link above for updates as the day goes on.
The recent case against Jeffrey Epstein, who is being charged with child sex trafficking, has opened up the idea that 'higher powers' like the Royal Family might be involved in this type of thing, along with other political "VIPs." Here at Collective Evolution, this information is not a surprise, and it's definitely not the only example we've known about. Based on our research, this type of thing goes far beyond sexual actions with minors, but into ritualistic abuse, violence, torture, and murder. Obviously, this type of activity hasn't been disclosed within the mainstream, but what has been exposed and who is involved is really starting to blow open.
I put some examples and evidence that connects these high level people and wrote about more detail in this article I published a few weeks ago.
The latest news is that a federal appeals court has unsealed more than 2,000 pages of documents related to Jeffrey Epstein, the wealthy financier charged with child sex trafficking, and his alleged recruiter of underage girls, Ghislaine Maxwell.  The documents are part of a defamation lawsuit that Epstein accuser Virginia Roberts Giuffre, pictured here with Prince Andrew, filed against Maxwell years ago. Prince Andrew is one of the many 'powerful' people Giuffre was forced to have sex with.
The documents also contain a number of flight records showing more people that flew on Epstein's private plane in 1997. All of them are prominent people, one of them is former New Mexico Gov. Bill Richardson, who Giuffre claims Maxwell directed her to have sex with.
Donald Trump is also on the list, as are a number of other powerful people. We must remember with anyone we see on these lists, just because they flew once on his plane, does not mean they all have engaged in sexual activity with minors. We have to remember this before we call out anyone who simply has been pictured with Epstein. Donald Trump, for example, called out Epstein and his relationship with Bill Clinton, hinting to weird things happening on his private Island. He did this during his presidential election run back in 2016. Trump has said that he knew him, like everyone else did, but he had a falling out with him. He made comments on Epstein approximately a month ago, you can view them here.
Giuffre, who had worked as a locker-room attendant at Trump's Mar-a-Lago club in Palm Beach, also said that Epstein "told me that Donald Trump is a good friend of his," but that she never saw the two men together. And she said in a deposition that she never had sex with Trump or flirted with him." (source)
The point here is, like anything else, allow evidence to mount and see the bigger picture. There is a lot of evidence pointing to some people while almost none pointing to others, yet all the focus is being put on those others for politicals means or due to personal dislikes.
More Documents
In another document, Giuffre, says Maxwell directed her to have sex with former Senate Majority Leader George Mitchell, a Maine Democrat. Epstein has multiple accusers and is currently on trial for the sex trafficking of children. He is already a convicted sex offender.
Giuffre also claimed that she was sexually abused by "numerous prominent American politicians, powerful business executives, foreign presidents, a well-known Prime Minister and other world leaders," as well as noted lawyer Alan Dershowitz, a Harvard Law professor.
Dershowitz stated that he flew a "number" of times on Epstein's plane, but "never, never, never, in the presence of any underage or even close to an underage person."
The documents unsealed Friday also show that Giuffre claims she was abused by hedge funder of Glenn Dubin, late MIT scientist Marvin Minsky, modelling company founder Jean Luc-Brunel, the owner of large hotel chain, and another prince.
"There was, you know, another foreign president, I can't remember his name, He was Spanish. There's a whole bunch of them that I just — it's just so hard for me to remember all of them. I was told to do something by these people constantly … my whole life revolved around just pleasing these men and keeping Ghislaine and Jeffrey happy, Their whole entire lives revolved around sex." (source)
So far, as expected, every new person implicated has denied that they engaged in such activity.
According to the Daily Beast:
Several of the billionaire's employees and associates allegedly recruited the girls for Epstein's abuse, and some victims eventually became recruiters themselves, according to law enforcement. The girls were as young as 14, and Epstein knew they were underage, according to details of the arrest and indictment shared by two officials.
Powerful People
The NXIVM case is another great recent example. It implicated not only the supposed leader (or fall guy), Keith Raniere, but also multiple Hollywood actors and the financial elite like Clare Bronfman, whose family is in business with the Rothschild family. India Oxenberg was also implicated, and her mother who is also an actress and her grandmother is Princess Elizabeth of Yugoslavia.
Bronfman's brother, Stephen, was one of Canadian Prime Minister Justin Trudeau's biggest funders. Trudeau was also very close to Peter Danglish, a high-ranking UN sex-offender mentioned below. I mention this because I came across more strange ties to the Trudeau family, like the Pierre Elliott Trudeau foundation symbol, as you can see, is the same symbol used by pedophiles to identify sexual preference.
NXIVM was also an illegal donor to Hillary Clinton's campaign, and Bill Clinton has been connected to Epstein for a very long time and has been accused by multiple women of rape. Clinton flew on Epstein's plane to Lolita Island many times.
We even have whistleblowers when it comes to this issue. Steve Pieczenik, a former United States Department of State official and a Harvard trained psychiatrist with a doctorate in international relations from the Massachusetts Institute of Technology (MIT). He's been openly talking about this type of thing in elitist circles. You can view an example of him talking about the Clinton's here.  Here's another one of him implicating Bush Sr.
Ex-Nebraska policewoman, Kathryn Bolkovac, who served as a UN peacekeeper and worked under DynCorp, a military contractor, spoke out about elite level sex trafficking involving the UN, the State Department, and the Military. You can read more about that here. General James Grazioplene, who worked in the Pentagon and as the Vice President of DynCorp, is currently facing multiple rape charges of minors, including from his own daughter.
Congress is now looking at a bipartisan bill to stop employees from sharing child porn on Department of Defense computers. Yes, it's a real problem, which begs the questions: Where are these kids coming from? Who is making these kids 'perform,' who is filming them, and where are these high-ranking people getting this from? You can read more about that and see some more disturbing connections between high ranking powerful people and this type of activity here.
There are so many examples, too many to sift through and list here. This isn't even the tip of the ice-berg.
The Takeaway
We are living in a time where human consciousness is shifting. In all areas that surround humanity, new information is emerging that is challenging what people once believed. As a result of this information, our collective perception about our world is changing and we are beginning to manifest a new human experience. 'Light' must be shed on the 'darker' aspects of the human experience for them to change.
When we think about the global elite and what the majority of them are involved in, it's truly a 'psychopathic' type of behavior. So is it then really a surprise that our world is being polluted and that war has been constant for decades, among other things? The human experience in many ways is a result of disconnected states of consciousness.
People like Epstein have most likely been through a lot of trauma themselves, and perhaps had the same things happen to them when they were children. One thing is for certain, we need to look without judgement, we need to work towards ending these actions without judgment. Because with judgement our clarity and emotions will cloud and we will simply create more of what is currently out there.
Many things are now coming to light, these are truly incredible times we are in.
If you really want to go deeper into understanding what the elite are truly up to via a witness testimony, check out a special interview we conducted with Anneke Lucas. Her work is based off her 30-year journey to restore her mental and physical wellbeing after surviving some of the worst atrocities known to humankind before the age of 12. Sold as a young child into a murderous pedophile network by her family, she was rescued after nearly six years of abuse and torture. The people involved in her experience were some of the most prominent and wealthiest people in the world.
You can watch that full interview HERE on CETV simply by starting a free trial. On CETV we have many other interviews and original shows that air every week.
The Most Senior Vatican Official Ever Convicted of Child Sexual Abuse Might Be Set Free Tomorrow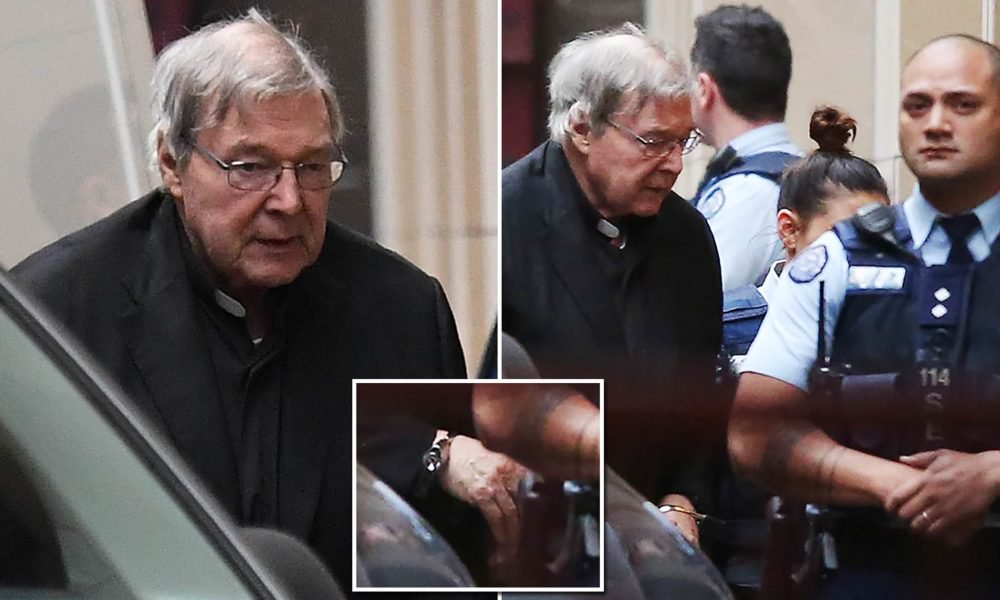 The Facts:Tomorrow, it will be decided whether or not Cardinal George Pell's guilty verdict will be appealed. If his appeal is successful, he will be let go and the charges of sexual abuse against children will be dropped.
Reflect On:Although awareness is being created, the most powerful people in the world and the authorities we turn to in order to stop these activities may also be implicated.
The sexual abuse of children connected to high ranking Vatican officials is nothing new. Multiple popes have been implicated or involved, including Pope Francis. For example, Carlo Maria Vigano, former Apostolic Nuncio to the United States and Secretary-General of the Governorate of Vatican City was the last one to do that. You can read more about that here. Decades of sexual abuse were reported in a choir that was led by the retired pope Benedict's brother. It's interesting that all of these revelations and accusations of violence, child abuse and pedophilia coincided with the time of that pope's resignation. You can read more about that specific case here. According to Malachi Martin, an Irish Catholic priest, writer on the Catholic Church, and Professor of Palaeography at the Vatican's Pontifical Biblical Institute, "the incidence of Satanic pedophilia – rites and practices – was already documented among certain bishops and priests as widely dispersed as Turin, in Italy, and South Carolina, in the United States. The cultic acts of Satanic pedophilia are considered by professionals to be the culmination of the Fallen Archangel's rites." The list of examples is long, and the topic could fill books that deal with pedophilia, torture, murder and ritualistic abuse.
The latest example to make public headlines is Cardinal George Pell. Pell was just convicted on five counts of child sexual abuse. He has now become the most senior official ever to be found guilty, serving as an advisor to Pope Benedict as well as Pope Francis. He's one of the Vatican's most powerful officials.
Who knows what Pell is really involved in, how deep his involvement goes, and what other crimes he is guilty of committing?
As the Guardian pointed out:
The jurors heard Pell sexually assaulted the two boys after Sunday solemn mass at St Patrick's Cathedral in Melbourne in the priest's sacristy. Pell orally raped one of the boys during this incident and indecently assaulted both of them. Pell offended a second time against one of the boys one month later, when he grabbed the boy's genitals in a church corridor, once more after Sunday solemn mass. He was convicted on four counts of an indecent act with a child under the age of 16 and one count of sexual penetration with a child under the age of 16.
Pell appealed the court's decision, and if he wins he could be set free. The decision is set to be announced tomorrow. The Senior Vatican official has been in custody in Melbourne since his sentencing to 6 years in prison earlier this year in March.
Pell's appeal was heard in June before a full bench of the supreme court including the chief justice, Anne Ferguson, the president of the court of appeal, Chris Maxwell, and Mark Weinberg. Only two of the three judges needs to agree as to whether Pell's conviction should be overturned. (source)
The recent NXIVM case along with the Jeffrey Epstein saga has certainly brought more attention to this type of thing and how big of a problem it is within elite circles, particularly the sexual ritualistic abuse and trafficking of young women and children.
But will things change? Does it make a difference if Cardinal George Pell will be set free, or if not set free become another 'fall guy'? Will this help stop the problem or does something grander need to happen? Does our focus need to shift away from one person onto an entire entity and organization, like the leaders Catholic Church/Vatican?
Based on my research, many high level people are involved in this type of activity, including many whom authority figures go to in order to solve these problems. These people have amassed tremendous amounts of power and a few convictions here and there. Awareness may not be able to solve the problem, but that's not to say it's not a giant leap forward to share this information…
When it comes to Vatican officials, it's quite clear that many people have been aware of this type of thing for a very long time. This is evident by many examples throughout the years, and this clip of Pell debating scientist Richard Dawkins is a great example of what I am talking about. You can see the crowds reaction when 'little boys' are mentioned.
The Takeaway
The positive thing about all of the awareness and transparency that's hitting the mainstream with regards to this type of activity is that it's simply becoming more known. We're talking about people that the world has been made to praise, idolize, and look up to. We are talking about people that have tremendous amounts of power and influence over political policies and major corporations that are continuing to destroy our planet and perpetuate war.
This is immoral behaviour, and there are many parts of our world that are a reflection of that. But things are changing, and awareness is the first step to that. We are in the process of change and uncovering the truth, and not turning a blind eye is key to that.
At the end of the day, blame and punishment are also not the answers. We must dive deep and ask ourselves why these people do such things. Did it happen to them in their upbringing? Is putting someone in a cage the solution, and can that help someone heal?
New Study Reveals How ADHD Drugs 'Alter The Structure of Children's Brains'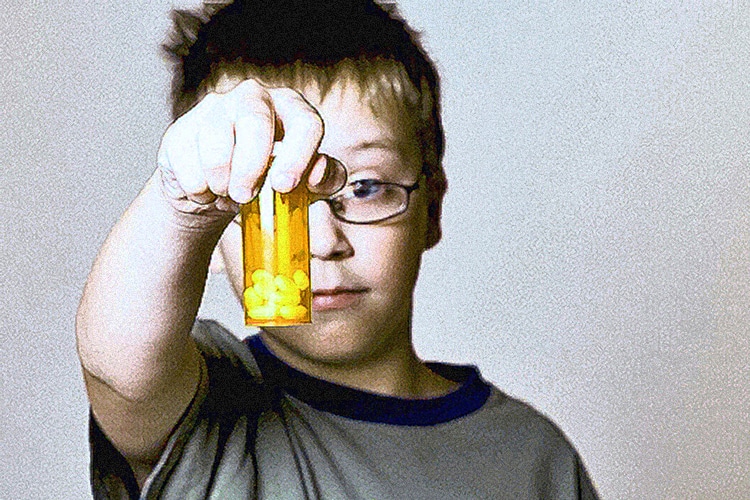 Elias Marat, The Mind Unleashed
Waking Times
As attention-deficit/hyperactivity disorder (ADHD) continues to remain an extremely common diagnosis for children in the United States, researchers are warning doctors to hold off on issuing popular ADHD drugs such as Ritalin and Concerta unless absolutely necessary.
The warnings come as scans of children who take such drugs as methylphenidate (MPH), commonly known as Ritalin, show that they have a major effect on the development of white matter in the brains of children, impairing their ability to learn and coordinate communication between regions of the brain.
These drastic effects are completely absent when adults take methylphenidate, showing no such structural changes to the brain, according to a new studypublished in the scientific journal Radiology.
Ex Youtube Staff Exposes Corporate And Star Favoritism For Rule Breaking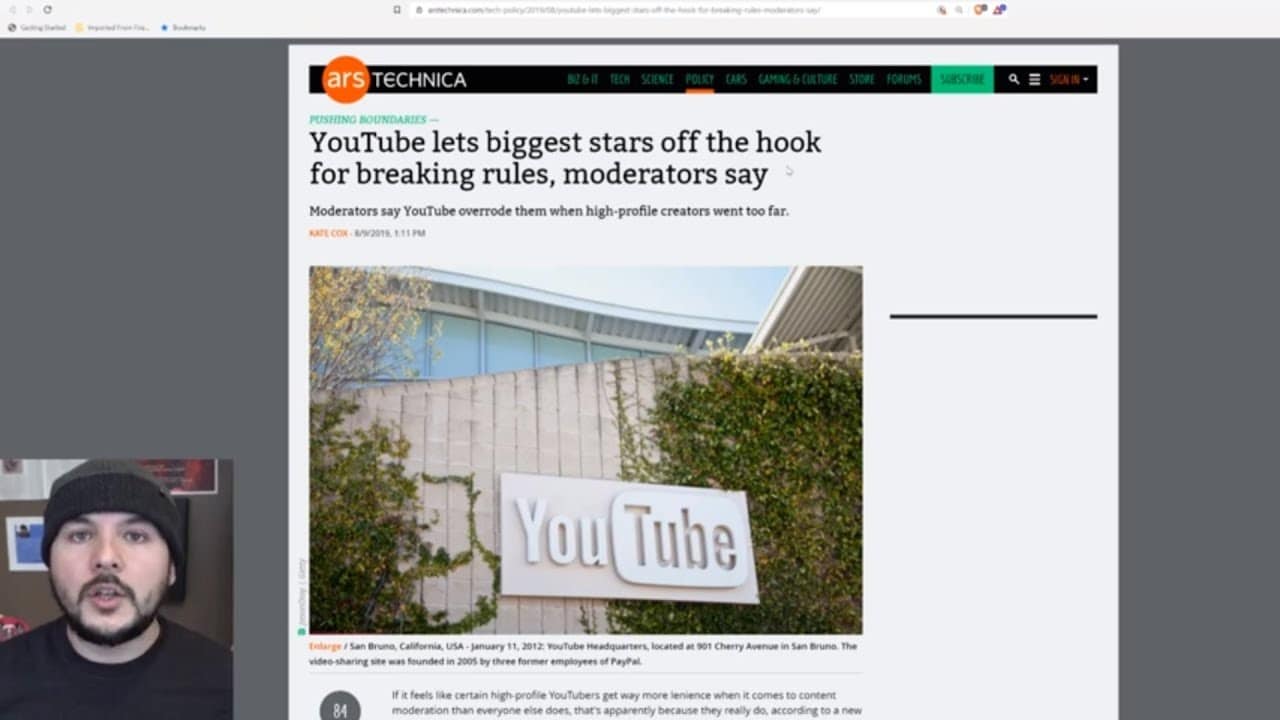 Censorship of information is critically important for the Deep State to maintain their false reality paradigm, which is the foundation of the mind control system used to enslave the individual and society at large. The preceding information reveals one such method the powers that be are using to censor information. Properly understood, one can begin the process of liberating their mind from false conceptions of reality, particularly those incomplete bits of knowledge that if contemplated fully, would activate the truth-seeking urge and result in the development of mental autonomy—critical thinking and discernment skills.