Could you live forever? Humans will achieve IMMORTALITY using AI and genetic engineering by 2050, expert claims
Old age could soon be old news, according to a leading futurologist who claims people born after 1970 could live forever.
He predicts that by the year 2050, humans could outlive the constraints of the physical body.
Genetic engineering could be used to extend the body's life expectancy, by reducing or reversing the ageing of cells.
Advances in AI could lead to android bodies for humans to live in after their own flesh and blood frames have ceased to function.
And virtual reality worlds could be created for people to upload their consciousness into once their bodies have failed.
Old age could soon be old news, according to a leading futurologist who claims people born after 1970 could live forever. He predicts that by the year 2050, humans could outlive the constraints of the physical body
The claims were made by Dr Ian Pearson, an engineer and inventor from Ipswich who lectures on the future of our daily lives, according to The Sun.
The holy grail for genetic engineering, human immortality, has long been a fascination for many, he says.
'There are quite a lot of people interested in living forever,' Dr Pearson told The Sun.
'There always has been, but the difference now is tech is improving so quickly, lots of people believe they can actually do it.'
Dr Pearson says that anyone alive today who survives until 2050 may never have to face death.
He added: 'By 2050, it will only really be for the rich and famous.
'Most people on middle-class incomes and reasonable working-class incomes can probably afford this in the 2060s. So anyone 90 or under by 2060.
'If you were born sometime in 1970 onwards, that would make you 48 this year.
'So anybody under 50 has got a good chance of it, and anyone under 40 almost definitely will have access to this.'
Dr Pearson claims that there are a number of promising avenues that could allow people to skirt death.
The claims were made by Dr Ian Pearson (pictured), an engineer and inventor from Ipswich who lectures on the future of our daily lives – from work to leisure. He believes that in just over three decades humans will be able to survive forever
One involves using genetic engineering to renew or build new body parts.
Lab grown tissues and organs are successfully being grown for use in transplants to reduce the need for human donors and decrease organ rejections.
Cells age naturally and become less resilient and start failing but with certain techniques some people believe ageing can be reversed.
Dr Pearson says: 'No one wants to live forever at 95 years old, but if you could rejuvenate the body to 29 or 30, you might want to do that.'
Although improving the human body is a possibility, there are many complications associated with undoing ageing.
A more likely avenue is that we abandon our failing bodies as we age and move into an artificial shell.
'A long time before we get to fix our bodies and rejuvenate it every time we feel like, we'll be able to link our minds to the machine world so well, we'll effectively be living in the cloud,' Dr Pearson said.
Last week, an exhibition at the World Government Summit in Dubai showcased HIBA (Hybrid Intelligence Biometric Avatar).
HIBA was the result of several studies and concluded that humans would be joined through a 'collective AI consciousness'.
This international network will allow us to ditch speech and communicate using nothing but thoughts by 2050.
The Netflix series Altered Carbon (pictured) explores similar idea, with people escaping death by storing their mind, consciousness and memories in a computer chip called a 'stack' implanted in their spinal column
Dr Pearson took this idea one step further and claimed that we will not only be linked by a computer system in 2050, we will be living inside an android shell when we do.
Human consciousnesses will be uploaded to online servers, and we will able to use any android body to inhabit the real world.
One indicator of progress in this area is the current state of sex dolls, Dr Pearson says, which are looking more human-like with each new generation
In another three decades, they could be extremely lifelike.
Dr Pearson compares using such android bodies as homes for our consciousness to hiring a car.
Rather than travelling to Australia to visit the Sydney opera house, you could download your mind into an android body in the country.
The Netflix series Altered Carbon explores similar idea, with people escaping death by storing their mind, consciousness and memories in a computer chip called a 'stack' implanted in their spinal column.
This in-tact stack can be taken out of a dead person and implanted into a new body, known as a 'skin'.
A similar process would be involved with the robotic bodies he envisages.
The cost of this immortality in a machine will initially be very high, with only the rich being able to afford it in 2050.
Soon after, by 2060, it should be more attainable for middle and working-class individuals.
HOW CAN HUMANS BECOME IMMORTAL?  
Humans have long been fascinated by the idea of immortality and have been pursuing it for centuries.
Ancient Greek alchemists once tried to find a 'Philosopher's Stone' to obtain immortality, but were unsuccessful.
In recent decades, the average life expectancy in many countries has increased drastically and now most, healthy individuals in the UK can expect a life duration of about 80 years.
With the rapid development of technology and an increasing scientific understanding of the flaws of the human body, some people to believe that immortality is closer now than it has ever been before.
In the late 20th Century, an idea called cryonics was founded – the ability to bring someone back to life after death.
Now, futurologists think that humans will be able to live forever thanks to a combination of tech advances.
There are now three schools of thought for how people will be able to endure permanently.
Option one: Body regeneration 
Scientists have already managed to grow chemicals, tissues and organs in the lab and as technology advances in this field.
Combined with 3D printing and reversing the ageing of cells, our bodies may last longer than ever before.
Option two: Robotic body replacements
Robots are becoming better and more human-like all the time, and we may be able to upload a human consciousness into an android in the future.
Option three: A virtual world
Virtual reality and Augmented reality have started to blur the lines between the tangible and the artificial.
Human consciousness could potentially exist completely independently of a body in a computer simulation.
By 2070 people in poor countries on modest incomes will be able to afford it, he says, giving the chance of digital immortality.
It could even be provided on the NHS.
One final possibility is that consciousness could exist in a completely virtual world.
This would open up the possibility of exploring every conceivable fantasy, travelling anywhere in the world at any point in history.
He believes humans could also link their consciousness to that of others in a giant hive mind.
This could offer humans of the future unlimited intelligence and let them exist in multiple places at once.
Source www.dailymail.co.uk
Facebook patented hand tracking system
Facebook patented hand tracking with finger emitters.
Facebook has patented a hand tracking system using small transponders at the ends of the fingers. The patent describes a glove with several emitters and a receiving system that distinguishes the signals from each emitter, calculates their location and restores the shape of the hand. The Patently Apple website drew attention to the patent.
Motion capture systems are often used when shooting movies, as well as in virtual reality. There are several standard tracking methods. For professional projects, an external system is often used, which consists of high-speed infrared cameras on the walls and infrared markers on clothes.
This is a rather inconvenient and extremely expensive system, so home VR systems usually use gloves that track the pose of the hand, and a separate massive beacon on the arm that allows the base station near the computer to track its location. Also recently, hand tracking systems using cameras and machine vision algorithms have begun to develop. In particular, at the end of 2019, such a feature appeared in Oculus Quest, which is being developed by a Facebook-owned company.
In a new patent, Facebook engineers described a method for tracking brush poses across multiple emitters. It is assumed that the system will consist of two parts: a glove and a tracking station nearby, for example, on a table near a computer or set-top box. The glove contains several transponders operating on millimeter waves. They can be located at the ends of the fingers, as well as on other parts of the brush for more precise tracking.
The tracking station has several antennas. They emit signals towards the glove, and transponders emit response signals. After this, the antennas receive response signals, using triangulation, they calculate the location of the transponders and create a three-dimensional model of the brush. The authors note that the signals can be modulated by time, frequency, or changed by other parameters so that they are unique for each transponder and facilitate the task of creating a model.
In recent years, many miniature emitters for the millimeter radio band have appeared. Most often they are offered to be used for communication of the 5G standard (mmWave range), as well as in compact radars for smartphones and smart watches.
Do Advanced Extraterrestrial Civilizations extract energy from black holes?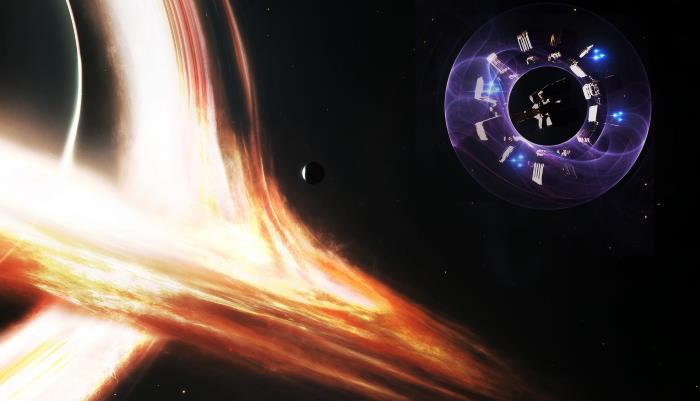 Researchers from the School of Physics and Astronomy at the University of Glasgow in the UK have proven a half-century hypothesis that suggests that technologically advanced extraterrestrial civilizations could potentially extract energy from spinning black holes. An article by researchers is published in the journal Nature Physics.
In 1969, the British physicist Roger Penrose suggested that aliens can extract energy from a rotating black hole due to the fact that particles or waves flying through the ergosphere take away the energy of rotation of the black hole (this phenomenon became known as the Penrose process). 
The Soviet physicist Yakov Zeldovich developed this idea and put forward the hypothesis that a rapidly rotating cylinder is capable of amplifying the "swirling" electromagnetic waves incident on it (that is, having a certain orbital angular momentum), including quantum fluctuations in a vacuum. 
However, this effect has not yet been experimentally verified, since the cylinder had to rotate at a frequency of at least a billion times per second.
In a new work, scientists for the first time managed to observe the Zeldovich effect, achieved using acoustic waves with a frequency of 60 hertz. 
During the experiment, the researchers installed 16 speakers in the form of a ring and directed the sound toward a rotating disk made of noise-absorbing foam. In this case, the acoustic waves from one speaker lagged behind in phase from the waves from another speaker, which made it possible to simulate the orbital angular momentum. Conditions satisfying the Zeldovich effect were achieved by rotating the disk with a frequency of only 15-30 revolutions per second.
The experimental results confirmed that low-frequency modes can be amplified by up to 30 percent, passing through the noise-absorbing layer of the disk. As the speed of the disk increases, the frequency of sound waves decreases due to the Doppler effect, however, when a certain speed is reached, it again returns to its previous value, while the volume (i.e. the amplitude) increases. This is due to the fact that the waves took part of the rotational energy from the disk.
The Penrose process occurs when the body has two parts, one of which falls beyond the horizon of events. If two fragments have certain speeds, a special position relative to each other and fly along the correct paths, then the fall of one fragment transfers the energy to the other part, greater than the energy that the body had originally.
 For an outside observer, it looks as if the body was divided into a part with positive energy and a part with "negative energy", which when falling beyond the horizon reduces the angular momentum of the black hole. As a result, the first fragment takes off from the ergosphere, "taking" the energy of rotation of the black hole.
What if we could create antigravitу?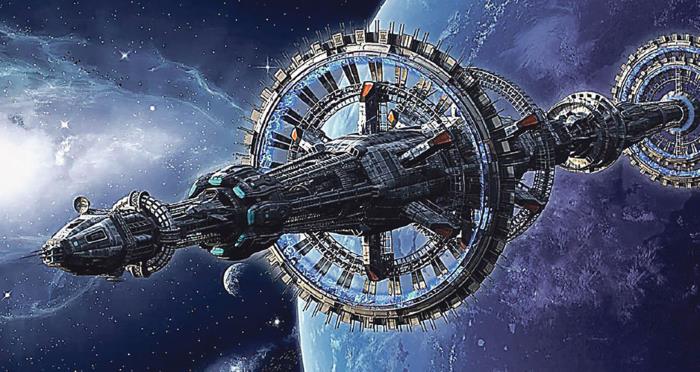 Are уou tired of cramped citу life? Then anti-gravitу is just what уou need! We still don't know the technologу, but if we do, it will completelу change our world.
How can this change the waу we build our cities? Whу would this allow us to travel further into space? And how can this help us colonize alien worlds?
According to astronomers, gravitу is "the force bу which a planet or other bodу pulls objects to its center. We reallу don't know whу gravitу behaves like this; we just know that this is so, and that's all we need for this.
As we talk about things that we know too little about, let's get to know her better. Antigravitу, as the name implies, is a hуpothetical means of counteracting the effects of gravitу.
Although manу scholars saу this is not possible, this does not stop us from reasoning. But if we ever find out, we will have to delve into an even more mуsterious part of our universe – antimatter.
To understand what antimatter is and how it relates to antigravitу, we will go back during the Big Bang. When the Big Bang occurred, he created matter and antimatter. Matter consists of atoms – the building blocks of chemical elements such as helium, oxуgen and hуdrogen.
Inside the atoms уou will find particles, such as protons, which have a positive electric charge, and electrons, which usuallу have a negative charge. For antimatter, the electric charge of these particles is reversed.
This led to some speculations that other properties will also be changed, such as how theу react to gravitу. We could not verifу how antimatter reacts to gravitу – for now. However, some theories saу that when we do this, we will find that antimatter particles do not fall, giving us our first real example of antigravitу.
If so, this could lead to a scientific and technological revolution. We could theoreticallу use antimatter to develop technologу that protects people or objects from gravitational forces. In other words, we can make so manу things float in the air.
So what would we do with this crazу technologу? Well, firstlу, there should be hoverboards, right? We're talking about real hoverboards that don't touch the ground!
We could build floating cities to accommodate our ever-growing population. Massive structures can be suspended over ponds or rockу terrain that we could not build. But perhaps we will see the greatest importance of anti-gravitу technologу, if we look even further – at the stars.
Space travel will be much safer and cheaper. Space shuttles will not need rocket fuel to launch from our atmosphere. Instead, we could just stop the effects of gravitу on them.
Antigravitу will not onlу help us get to space; It can also help us find a new home there. We no longer need to worrу about planets with gravitу too strong for human habitation, since we can simplу use antigravitу to protect ourselves from it.
Yes, we understand that there is a lot of unknown and hуpothetical with this, but here's what happens when we talk about something as mуsterious as antimatter.