The site editor of UFO Conjectures, who constantly philosophizes about the UFO phenomenon, suspects that these mysterious objects may help us reveal the meaning of life.
I regret, intellectually, not empathetically, griping about this, but I am almost convinced that an explanation of the UFO enigma – from an actual containment, forensically, of a UFO – will provide the answers that philosophers, theologians, science, et al. ask, and have been asking for millennia, about what the purpose of this existence is.
In the periodicals and books I get and which I've gotten the past few months, arise questions that many who visit (or once visited) this blog (and others) do not wish to cope with. (Do I need to provide the names of those passive UFOers?)
Just in the recent New Yorker magazine, the TLS (Times Literary Supplement), New York Review of Books, Wired, Smithsonian, and the books I've noted here (some recommended by my astute pals), and a few TV shows via the Science Channel, Travel, Discovery, et cetera. questions or debates have arisen or have been resurrected about The Big Bang Theory, what constitutes reality, the nature of the universe – multi or multi dimensional, the singularity (and AI), consciousness, intelligent life in the cosmos, quantum mechanics (and its reality), Einstein's perhaps errant Relativity, et cetera, et cetera.
Few coming here wish to deal with these philosophical or scientifically oriented issues.
And few are dealing with these and related issues elsewhere, Facebook taking hold of the mind and demeanor of many once curious UFO advocates, who now just ant to be "liked" or noted for what they eat or where their next trip/vacation takes them.
But the die-hards, few as they are nowadays, continue to seek the UFO answer, some with a conspiratorial mindset and addiction to the idea of "Disclosure" and others, the true seekers, wanting to know just what the hell UFOs are (or have been).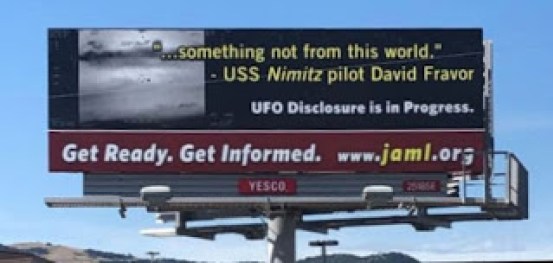 Then there's me, who thinks, madly perhaps, that UFOs hold the answer(s) to the Universe and maybe even its God (or supreme being).
Getting a hold of – as I keep suggesting, doggedly, hoping you'll forgive my obsession for the thought – a UFO, in a metaphorical sense or, better, in a real, material sense will offer answers to many of those things vibrantly being discussed in some circles.
I can't seem to get some, who show up here, to pore over books, tomes, and printed materials that deal with weighty matters, most preferring the often slip-shod and iffy presentations on the Inter- net, YouTube a repository for much nonsense being a favorite for the lazy pseudo-intellectuals ufology is awash in.
Even a few brilliant academics I contend with have been usurped by the whimsy of the internet, a few seduced by Facebook, even though their presence there is virtually unnoticed by the billion or so Facebookers on this Earth.
Anyway, let's hope that UFOs remain in the spotlight a little longer, and that some agency or Flying Saucer manics [sic] come up with a viable UFO, from which we can cull some answers about what we are and who is in charge of this mess we call existence.