Could light and noise from Earth attract aliens?
© NicoElNino/Shutterstock
Europe's lights seen at night from space.
Jacco van Loon
The Conversation
Since the first use of electric lamps in the 19th century, society hasn't looked back. Homes and streets are lit at all hours so that people can go about their business when they'd once have been asleep. Besides the obvious benefits to societies and the economy, there's growing awareness of the negative impact of artificial light.
Light pollution has been blamed for wasting energy, disrupting wildlife behaviour and harming mental health. One aspect has avoided the spotlight though. Namely, that light not only allows one to see, but also to be seen. This could well attract unwelcome attention – and not just from moths.
The innate curiosity of humans and our growing knowledge of the universe in which we live have led us inexorably to a question. Do civilisations exist on planets other than Earth? Scientists now believe that there are many places in the universe which might harbour simple lifeforms such as bacteria.
What is more speculative is the notion that such extraterrestrial life could have become technologically advanced, perhaps even well beyond our capacity. This idea has captured the imagination of the general public, giving birth to a rich collection of science fiction literature and blockbuster films. But it has also received serious attention from scientists, who have thought of ways to find and possibly contact these alien species.
In 1974, radio astronomer Frank Drake used the then most powerful radio transmitter, at Arecibo in Puerto Rico, to broadcast a message into space announcing our presence. The message will now be 45 light years away from us. While there are many stars and planets closer to us than that, they won't have been in the path of Drake's broadcast.
But impatient as scientists tend to be, more effort has gone into searching space for such signals transmitted by extraterrestrial civilisations. As more and more planets are discovered around other stars, the search for extraterrestrial intelligence – often abbreviated to SETI – is becoming more relevant, better informed and better resourced. In 2015, wealthy entrepreneurs Yuri and Julia Milner allocated US$100m to the Breakthrough Listen SETI project, which buys time at observatories to use their powerful telescopes to detect artificial signals from outer space.
But despite the vastness and emptiness of space, scientists have started to wonder why we haven't heard from aliens yet. This puzzle is known as the Fermi Paradox, named after the physicist Enrico Fermi. Among the many solutions proposed for this problem, one really brings us down to Earth: aliens might be scared of other aliens.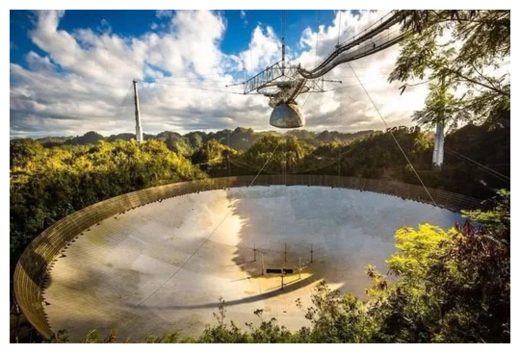 © Photo Spirit/Shutterstock
The radio telescope dish of Arecibo national observatory in Puerto Rico.


Is anyone listening?
While tempting, many scientists now agree that sending messages into space without knowing who might be intercepting them might not be such a good idea. Once sent, it cannot be undone. Unlike a post on social media, it cannot be removed. Listening is much safer. But radio communication among ourselves – which includes navigation, television broadcasts and the internet – might also be detected from space.
After all, radio waves that aren't captured continue to travel, up and away from the Earth into deep space. Unintentionally, we may already have been observed by an amused, terrified or "interested" species, who may decide to meet us to "shake hands", or come to enslave us, eat us, or destroy us as a precaution. We are, after all, an aggressive species ourselves.
Fortunately, Earth has become a lot quieter, thanks to more directed signalling and fibre cables replacing aerial transmission. We might just get away with our past recklessness. But a new beacon is brightening.
Images of the Earth at night reveal our presence in spectacular fashion. Cities and roads outline the contours of continents, while oil platforms dot the seas and ships draw lines across the ocean. This type of light, which has replaced older, incandescent sources, is unnatural. From the orange sodium or bluish mercury lamps, to white-light emitting diodes (LEDs), the artificial origin of this "spectrum" should be easy for technologically advanced aliens to spot.
In the coming decades Earth's space agencies may be developing the means to detect such artificial light from planets around other stars. But we may fail, if aliens believe the smartest thing to do is to keep quiet and remain in the dark. We, on the other hand, may already have been seen, and they may already be on their way. This begs the question – should we dim our lights, before it's too late?
Evolution upside down: did aliens leave Earth 20,000 years ago and are they our ancestors?
People who claim to have had contact with extraterrestrials often report that they have gained insight into the future of Earth from foreign visitors. They presented holographic images of our planet and explained that the future was variable because there are different timelines.
Let's start with the possibility that the foreign visitors actually once lived on earth in the bygone days, we would be in some ways their descendants and the foreign visitors our ancestors, who are concerned about the development on earth, because the Earth, in a sense, also belongs to them or has once heard.
Phenomena such as time travel, incarnation and extraterrestrials are still three great puzzles of our present, which we can not clarify only because we still lack the necessary higher consciousness. From Frank Schwede.
So if you are looking for answers, you should first start with yourself and find out who he is and make a journey to your own self, because this kind of journey is a journey through the history of the universe and to the origin of the earth.
The necessary information can be found in our subconscious, in our soul DNA, which we have access to under hypnosis. But also often occurring in repetition dreams, which lead us to certain places, can be clues from the past.
Possibly even to places where we once existed in previous lives, these places may well be on other planets.
Many scientists and authors have long been assuming that extraterrestrial visitors have no chance interest in our earth, but rather, as I do in my many books on the subject, from the assumption that it is a very close, if not even a direct relationship between the star people.
Even the novel The Thirteenth Guardian of the US author KM Lewis is about these so-called Starpeople, who have already left the earth in the distant past, but I doubt that they have ever really left the earth, rather, I believe that many starry people still living in secret bases in the midst of us, because they too are human beings, like us.
Debunking the "FOIA Exempt" Myth in Under 17 Minutes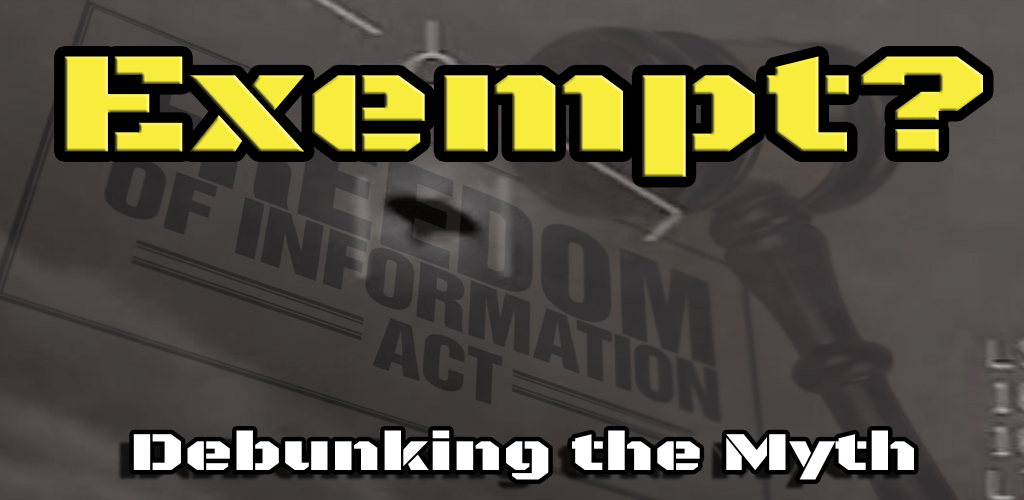 Zecharia Sitchin and Origin of the Species, From an Alien View
The distant past is shrouded in mystery. What paranormal secrets lie hidden at the dawn of time – gods, mankind's development, perhaps even extraterrestrial activity? Zecharia Sitchin combined all three in his proposed explanation for human origins – an explanation supported by ancient Sumerian myths and writings.
Zecharia Sitchin was born in Azerbaijan, was raised in Palestine, received an economics degree from the University of London, was an editor and journalist in Israel, and finally moved to New York, where he worked as an executive for a shipping company.
His cosmopolitan background gave him a wider mindset and more accepting views on many things than those who had never traveled far. In addition to his work, his interests varied greatly; he developed an interest in history after teaching himself Sumerian cuneiform and visiting several archaeological sites.
From his studies of Sumerian myths and cuneiform, he developed startling and original ideas on humanity's origins, ideas which he shared in his book "The 12th Planet" and which he further developed in sequels.
Sitchin's hypotheses relied on a basis of extraterrestial intervention to significantly affect ancient human history. Sitchin based his ideas on Babylonian cosmology and creation myths in which a god triumphed over a goddess to create the world; gods who had followed the goddess were forced to labor for the rest, until the god who had triumphed killed the goddess' husband and used his blood to create mankind to do the work for the gods.
Sitchin started with ancient Mesopotamian records which indicated knowledge of a planet beyond Neptune that follows a long, elliptical orbit, only reaching the inner solar system every 3600 years.
By combining his knowledge of Babylonian cosmology and creation myths, Sitchin surmised that the creation myths arose out of that planet, which collided with a planet that was once located between Mars and Jupiter (symbolized by the conflict between the god and goddess); this collision formed the Earth, the asteroid belt, and comets.
However, Sitchin stated that there was much more at stake than simple origin myths. He claimed that the planet beyond Neptune was home to an advanced extra-terrestrial race, referenced in Sumerian myth as the Anunnaki.
Sitchin estimates that the Anunnaki first arrived on Earth approximately 450,000 years ago, as a colonial expedition that was looking for minerals and gold, which they mined in Africa. However, they were dissatisfied over their working conditions, and soon mutinied.
According to Sitchin's interpretation of Sumerian mythology, this is what led to humanity's creation. When the Anunnaki became dissatisfied with their working conditions, they genetically engineered the first humans out of a cross of Homo erectus genes and extraterrestrial genes.
The result, Homo sapiens, worked as slaves in the gold mines, and revered the Anunnaki as their gods and creators. As humanity expanded and civilization began to arise in Sumer (in what is now modern-day Iraq), it was under the guidance of these "gods." The rule of monarchy was instituted to provide intermediaries between humanity and the "gods" – the start of the "divine right of kings" doctrine.
It is unknown what exactly led to the city's fall; ancient records describe it only as an "evil wind." Sitchin hypothesized that this "evil wind" was in fact nuclear fallout as a result of war between Anunnaki factions.
Despite the popularity of Sitchin's theories, some skepticism remains. One major area of criticism is based on Sitchin's master of the Sumerian language. When he taught himself cuneiform and began translation ancient records, there were very few who could read the Sumerian language.
However, recent developments have led to greater lexicons which are more widely available; based on such texts, others have claimed that there are inaccuracies in Sitcin's interpretations.
Critics have also claimed that he takes quotes out of context, or truncates quotes in order to support his views and interpretations. "Evidence is presented selectively and contradictory evidence is ignored," stated Professor Ronald Fritze, author of a book on pseudo-science, history, and religion.
In addition to challenging his interpretations, others have questioned Sitchin's knowledge of the history of the Sumerian language; for example, Sitchin stated that all ancient languages stem from Sumerian.
In fact, according to Roger Wescott, Professor of Anthropology and Linguistics, Sumerian is known as a "language-isolate" – no clear relation to any known language or language-family. Thus, as an isolated language, there was no way ancient or modern languages could derive from it.
Sitchin's interpretations of ancient Sumerian cosmology have also been met with skepticism. Sitchin interprets the ancient Sumerian texts to read that the civilization at the time had knowledge of twelve "planets" – the eight we are familiar with, plus the Sun and Moon, Pluto, and the last one being the planet outside of Neptune which enters the solar system on an elliptical orbit (the planet that Sitchin hypothesized was the origin of the extraterrestrials who created humanity).
However, others who have studied Sumerian texts, seals, and calendars, believe that the Sumerians knew of only five planets – thus precluding any knowledge of the planet which forms the basis for Sitchin's hypotheses.
Sitchin's interpretation of Sumerian mythology as based on a planetary collision, however, is somewhat more accepted. This "planetary collision" theory resembles a theory by modern astronomers, a theory in which the Moon was created due to a massive collision of a body with the Earth.
However, modern astronomical theories differ with Sitchin's theories with regard to both details and timing; and astronomers contemplating the existence of the "Twelfth Planet" that Sitchin postulates existed, have come up with several reasons they believe its existence was unlikely.
Critics have stated that a planet existing on such an orbit, spending the majority of its time in deep space, would be unlikely to form an atmosphere conducive to the creation of human-like extraterrestrials. In addition to the problem of lack of light due to being in deep space, the planet would not have created a thick atmosphere to support life.
Although there are many objections and criticisms to Sitchin's theories, his ideas retain a seductive allure. It is impossible to know what really happened at the dawn of time, and Sitchin's hard work has revealed a possibility that may be supported by historical records.
Until more definite methods of proving or disproving his theories are developed, his ideas remain a tantalizing possibility that extraterrestrial life does exist and has interacted with humanity.