Controversial Illustrations That Expose The Dark Side Of Society
Although some of these illustrations can certainly be considered controversial, all of them inspire us to ask important questions about the society and world we live in.
This is important, because only through asking questions can we ever learn about our problems, and then from there explore potential solutions.
With that said, here are some of the best art illustrations I could find from around the web, captioned with my own interpretation of what their deeper meaning is to me.
Please note, this is not for sensitive viewers.
We're so blinded by our ignorance and rage, that while we blame each other for our mutual struggles like fools, we're getting screwed by the same people/Artist Credit: Lubomir Arsov
We are bound by nothing, except belief. Be careful not to imprison yourself/Artist Credit: Unknown
"All I wanna say is that, they don't really care about us." /Artist Credit: Unknown
Look deeper, sometimes the most dangerous and toxic people in life come disguised as people that pretend to care/Artist Credit: Luis Quiles
There is no greater currency than time, be careful not to waste it/Artist Credit: Unknown
Don't let your phone blind you from life and the world around you. Don't let it turn you into a dumb Ass/Artist credit: Paweł Kuczyński
Perspective…/Artist credit: Larry Torro
Some more perspective…/Artist credit: Larry Torro
Facebook and social media might seem like a nice place to relax in our free time, but beware, beneath the surface there are sharks swimming…/Artist credit: John Holcroft
In spite of overwhelming historical evidence proving powerful elitists engage in child sex abuse, and it occurs in the shadows of every element and class of society, many of us pretend not to see, which is a shameful betrayal of our children/Artist Credit: Lubomir Arsov
The most dangerous ride in the world because psychopaths control it — Safety not guaranteed/Artist credit: John Holcroft
Looks like we finally found Nemo…/Artist Credit: Luis Quiles
What justice for animals would look like if it truly existed/Artist Credit: Unknown
If we don't make a conscious effort to educate our children, the internet most certainly will/Artist Credit: Gunduz Agayev
"The problem is not that there is a lack of money, food, water, or land. The problem is we've given control of these resources to psychopaths."— Gavin Nasicmento/Artist Credit: Lubomir Arsov
They may appear to be different, but the establishment media are ultimately being steered and controlled by the same force/Artist credit: Paweł Kuczyński
This world will never be saved by arrogant assholes, it can only be saved by those who are made of heart/Artist Credit: Gunduz Agayev
Related Post: 20 Controversial Art illustrations Exposing The Madness Of Our World
Written by Gavin Nascimento, Founder of aNewKindOfHuman.com
Hawking feared rise of enhanced 'superhumans'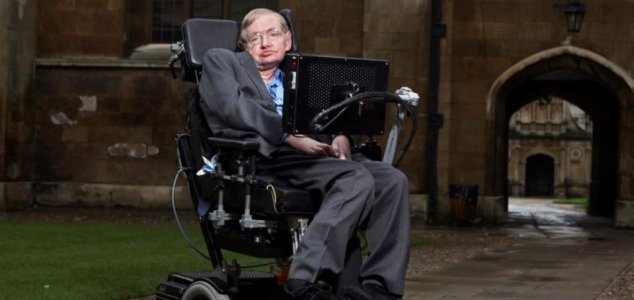 Image Credit: CC BY 2.0 Lwp Kommunikacio / Flickr
The celebrated physicist passed away earlier this year.
The late physicist predicted that genetic engineering will ultimately render half of the world's population obsolete.
Hawking, who died back in March, left a collection of papers and articles which included some of his notes on the existential dangers our species may face in the coming decades.
Of particular interest were his thoughts on a future in which wealthy individuals might choose to have themselves and their children genetically enhanced, thus leading to a race of 'improved' superhumans.
"Laws will probably be passed against genetic engineering with humans," hawking wrote. "But some people won't be able to resist the temptation to improve human characteristics, such as memory, resistance to disease and length of life."
Once this begins to happen, genetically enhanced individuals could end up outclassing their 'unimproved' counterparts, creating a two-tier society that could prove disastrous for many.
"Once such superhumans appear, there will be significant political problems with unimproved humans, who won't be able to compete," wrote Hawking. "Presumably, they will die out, or become unimportant. Instead, there will be a race of self-designing beings who are improving at an ever-increasing rate."
His thoughts echo those of others who believe that the future of our species lies, not in natural evolution, but in genetic modification and technological augmentation.
Some have even argued that such a transformation may have already begun.
Source: The Guardian
We'll Soon Know Exactly How Terrible the Internet Is for Our Mental Health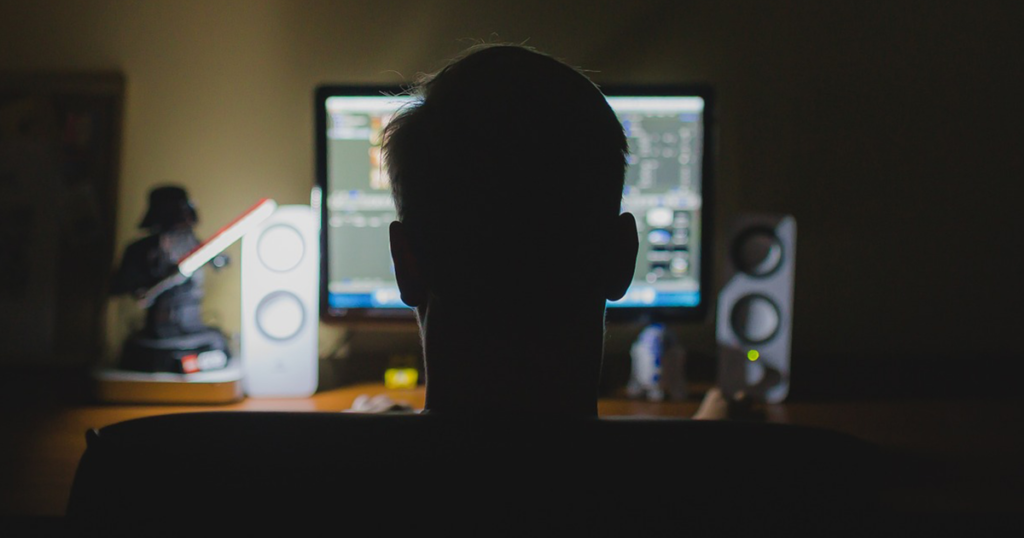 Dark Web
The internet can help you keep in touch with loved ones or seek out professional help when you need it.
But the web has a dark side, too — cyberbullying, internet gambling, and social media addiction are just a few of its many pitfalls.
Now, a team of European researchers plans to figure out just how much psychological harm the net can cause — and how we might be able to help the people it hurts.
Problem Users
On Monday, the scientists announced a new group called the European Problematic Use of the Internet (EU-PUI) Research Network. That's a mouthful, but the idea is to create a hub to better understand psychological problems linked to internet usage.
"Problematic Use of the Internet is a serious issue," said the network's chair, Naomi Fineberg, in a press release. "Just about everyone uses the Internet, but much information on problem use is still lacking."
Existing research is very fragmented, according to Fineberg. It focuses only on specific behaviors, geographical regions, or segments of society. This international collaboration, she hopes, will help researchers identify "big picture" takeaways about the internet and mental health.
Manifesto
The group outlined its goals in a manifesto published in the journal European Neuropsychopharmacology.
With the document in place, researchers can begin the task of using approximately $600,000 in funding from the European Union to tackle its objectives. Those include everything from figuring out the role genetics might play in problematic internet usage to how website design might affect it.
Now that the EU-PUI Research Network is in place, researchers can use it in a number of ways. They can access resources that could help with their research, or share what they've learned about problem behaviors, such as gaming addiction and compulsions related to shopping and social network use
After that, the next step will be figuring out the best ways to prevent and treat these issues, which could ensure the internet is a positive force on the mental health of all — not just some — of us.
READ MORE: A Major Scientific Project Aims to Find out Exactly How the Internet Is Screwing With Your Brain [Gizmodo]
The Diabolical Truth About Mass-Market Cocaine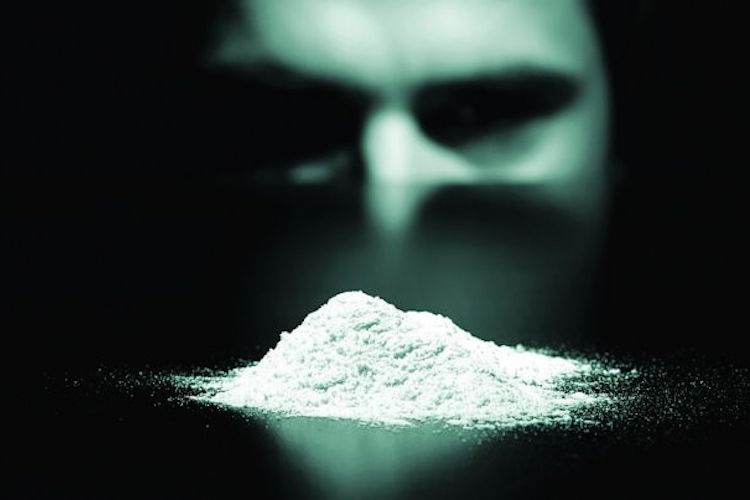 Apparently, it's a cosmic law that whatever the government wages war against mysteriously becomes exponentially worse. Take drugs, for example. After decades of a brutal and destructive international war, drugs just keep on becoming more prevalent and more dangerous.
But the drug war is part of the zeitgeist, and so we have that strange and terrible dynamic where something that could be potentially be useful and beneficial is forced into the underground where manufacture and distribution are bastardized and taken over by criminals and murderers.
Cocaine is a popular drug with some 22+ million estimated global users, which amounts to almost the entire population of Australia. When produced properly, it's apparently amazing enough that even Sigmund Freud was quite fond of it, noting:
"…exhilaration and lasting euphoria, which in no way differs from the normal euphoria of the healthy person…You perceive an increase of self-control and possess more vitality and capacity for work….In other words, you are simply normal, and it is soon hard to believe you are under the influence of any drug….Long intensive physical work is performed without any fatigue…This result is enjoyed without any of the unpleasant after-effects that follow exhilaration brought about by alcohol….Absolutely no craving for the further use of cocaine appears after the first, or even after repeated taking of the drug…" [Source]
The Rolling Stones, and many other amazing rock bands from the 60's and 70's, produced much of their greatest music under the influence of Merck pharmaceutical grade cocaine. Guitarist Keith Richards talks about this in his autobiography, Life, commenting on the incredible quality difference in pharmaceutical cocaine and street cocaine.
"Pharmaceutical cocaine cannot be compared in any way to cocaine produced in Central or South America. It is pure, does not bring on depression or lethargy. A totally different type of euphoria, one of creativity, exists immediately when it is absorbed by the central nervous system. There are absolutely no withdrawal symptoms." 
Cocaine, as it is today, has unleashed apocalyptic levels of depravity, corruption, and crime in the world. It seems to bring out the very worst in people, unleashing their most base-level, lower-consciousness selves, which is why it's no surprise that cocaine is the drug that fuels Wall Street.
2017 was a record year for Colombian cocaine production, and because of the insane war on drugs, most of the world's raw cocaine is produced in clandestine jungle laboratories where coca farmers turn leaves into raw cocaine paste using basic chemistry and commonly found noxious chemical ingredients.
Necessary in the production of jungle cocaine are the following ingredients, according to several documentary reports, two of which can be seen below.
Gasoline
Sulfuric Acid (Drain Cleaner)
Cement
Caustic Soda (Lye)
Potassium Salt
Liquid Fertilizer
Bleach
Ammonia
sodium permanganate
But wait, that's not all!
Once the paste is made, all these chemicals are dumped into rivers in the jungles in South America.  Then, to turn the raw paste into the street product, dealers up and down the supply chain add their own fillers, so that by the time it reaches the consumers, it's typically less than 20% actual cocaine. Filler ingredients vary widely, but here are many of the most common:
Parasite medications
Rat Poison
Strychnine
Fentanyl and other opioids
Baby laxatives
Creatine
Caffeine
Laundry detergent
Benzocaine
Boric acid
Levamisole
Lidocaine
Mannitol
Novocaine
Phenacetin
And more!
So, what could be a product that may have some positive uses for some people has now been turned into a black market crime against humanity. Modern cocaine can rot your skin, make your ears turn black and die, and your nose fall off. And the war over it is killing hundreds of thousands of people and corrupting countless others. All so people can snort a grab bag of nasty chemicals.
While cocaine has a sort of glamorous image in the big city, it's really one of the nastiest, toxic, and environmentally destructive agricultural products on earth. But it is an irreversible fact of human nature that we always have been and always will be drawn to altered states of consciousness. Which is why the war on drugs makes no sense.
About the Author
Vic Bishop is a staff writer for WakingTimes.com. He is an observer of people, animals, nature, and he loves to ponder the connection and relationship between them all. A believer in always striving to becoming self-sufficient and free from the matrix, please track him down on Facebook.
This article (The Diabolical Truth About Mass-Market Cocaine) was originally created and published by Waking Times and is published here under a Creative Commons license with attribution to Vic Bishop and WakingTimes.com. It may be re-posted freely with proper attribution, author bio and internal links.