Controversial Illustrations That Expose The Dark Side Of Society
Although some of these illustrations can certainly be considered controversial, all of them inspire us to ask important questions about the society and world we live in.
This is important, because only through asking questions can we ever learn about our problems, and then from there explore potential solutions.
With that said, here are some of the best art illustrations I could find from around the web, captioned with my own interpretation of what their deeper meaning is to me.
Please note, this is not for sensitive viewers.
We're so blinded by our ignorance and rage, that while we blame each other for our mutual struggles like fools, we're getting screwed by the same people/Artist Credit: Lubomir Arsov
We are bound by nothing, except belief. Be careful not to imprison yourself/Artist Credit: Unknown
"All I wanna say is that, they don't really care about us." /Artist Credit: Unknown
Look deeper, sometimes the most dangerous and toxic people in life come disguised as people that pretend to care/Artist Credit: Luis Quiles
There is no greater currency than time, be careful not to waste it/Artist Credit: Unknown
Don't let your phone blind you from life and the world around you. Don't let it turn you into a dumb Ass/Artist credit: Paweł Kuczyński
Perspective…/Artist credit: Larry Torro
Some more perspective…/Artist credit: Larry Torro
Facebook and social media might seem like a nice place to relax in our free time, but beware, beneath the surface there are sharks swimming…/Artist credit: John Holcroft
In spite of overwhelming historical evidence proving powerful elitists engage in child sex abuse, and it occurs in the shadows of every element and class of society, many of us pretend not to see, which is a shameful betrayal of our children/Artist Credit: Lubomir Arsov
The most dangerous ride in the world because psychopaths control it — Safety not guaranteed/Artist credit: John Holcroft
Looks like we finally found Nemo…/Artist Credit: Luis Quiles
What justice for animals would look like if it truly existed/Artist Credit: Unknown
If we don't make a conscious effort to educate our children, the internet most certainly will/Artist Credit: Gunduz Agayev
"The problem is not that there is a lack of money, food, water, or land. The problem is we've given control of these resources to psychopaths."— Gavin Nasicmento/Artist Credit: Lubomir Arsov
They may appear to be different, but the establishment media are ultimately being steered and controlled by the same force/Artist credit: Paweł Kuczyński
This world will never be saved by arrogant assholes, it can only be saved by those who are made of heart/Artist Credit: Gunduz Agayev
Related Post: 20 Controversial Art illustrations Exposing The Madness Of Our World
Written by Gavin Nascimento, Founder of aNewKindOfHuman.com
Why Alcohol Is A Drug & It's Time We Start Looking At It That Way
Have you ever noticed the apparent disconnect that many people tend to have with regards to alcohol being a drug? Countless times, I've heard people who I know slam back some cocktails on a fairly regular basis say in conversation, in a somewhat judgmental tone, something along the lines of, 'this is exactly why I don't do drugs.' As if they are somehow superior to those who smoke marijuana or use other recreational or psychedelic drugs from time to time. Or how about that person with the crazy caffeine addiction with the same response? Don't even get me started. While traveling and staying in many different hostels there are often signs that say in bold, NO DRUGS ALLOWED, yet there is a bar and a fridge full of beer.
I believe that this disconnect is the cause for justifying our alcohol usage and often, our alcohol abuse. Because people generally don't really think of alcohol when they think of drugs, it perpetuates this idea that unless you are a serious alcoholic, alcohol is relatively harmless. This couldn't be further from the truth.
Alcohol Is 100% A Drug & A Harmful One At That
A drug is classified as any substance that has a physiological effect when ingested or otherwise introduced to the body. Ding, ding, ding – there you have it, alcohol IS a drug. Perhaps the reason we tend to not think of alcohol as a drug is because of how the media tends to portray it. The media certainly wouldn't want us to think of alcohol as a drug because drugs are bad, and if we did we may be more inclined to change our relationship with it and we wouldn't want that now, would we?
Another possibility is because alcohol is legal, and often promoted, pushed and expected in our society. Because we want to believe that our governments and policy makers have our best interests in mind, we might think, well, it can't be that bad if it's legal. Unfortunately, this is a dangerous way to think as this type of thing goes way beyond our governments and is more so in the hands of large corporations who have the money to keep the truth hidden, and ultimately to keep us consuming things that are toxic to our health, like alcohol.
The Media's Role
In the media, for example, you rarely see a TV show or a movie where the characters aren't regularly consuming copious amounts of alcohol, and both these characters and those in alcohol advertisements are portrayed, to varying degrees, as sexy, cool, spontaneous, and fun. In fact, an estimated $8 billion in advertising was spent on alcohol promotion between 2002-2009. While knowledge of alcohol's dangers is nowhere near as common as that of, say, smoking, it still begs the question, why is it kept in the dark? A lot of information is coming forward these days about how sugar is the tobacco of the 21st century and so on, but it seems the truth about alcohol's dangers are largely being ignored.
So, Why Are We Lying To Ourselves?
Like any other substance, sugar, coffee, marijuana, potato chips, T.V., and video games – alcohol is an escape. Before I decided to quit drinking, I remember thinking that maybe I could learn to cut back or control my addiction, but that there was absolutely no way that I could quit for good, and the idea of not having some sort of relief from the way I had been feeling totally freaked me out. But after getting to the root of what was causing me to drink in the first place, it was easy to leave this behind, because I had faced myself, I didn't have something that I needed to escape from anymore. Of course, I'm not perfect, I still do escape with other things from time to time, but alcohol was a problem for me.
Maybe alcohol isn't a problem for you, or maybe you don't realize how much of a problem it is, but regardless we have to accept that this substance is a drug. With most other things, moderate use is okay and likely won't do too much harm, but binge-drinking on the weekends and having multiple glasses of wine a day is definitely not moderate use and is definitely pushing the lines of a drug addiction. We have to be honest with ourselves and if we feel that we need alcohol to have fun, to feel good or to manage stress then it's clear that there are aspects of our lives that need to be looked at, accepted and addressed. Escaping with any substance is just a temporary feeling of relief and often, if left un-dealt with, our issues will only get worse.
Much Love
Manipulation of Human Nervous System Possible Through TV & Computer Screens According to US Patent
Hendricus G. Loos has filed many patents in the US and one is US Patent 65061148. This is a patent that is intriguing as it suggests an apparatus that deals with the human nervous system manipulation through a TV or computer screen.
What has concerned the people who have found out about this patent is that the explanation of the patent states that even the weakest pulse might have an effect that is adverse on the nervous system of a human being.
Physiological effects have been observed in a human subject in response to stimulation of the skin with weak electromagnetic fields that are pulsed with certain frequencies near ½ Hz or 2.4 Hz, such as to excite a sensory resonance. Many computer monitors and TV tubes, when displaying pulsed images, emit pulsed electromagnetic fields of sufficient amplitudes to cause such excitation. It is therefore possible to manipulate the nervous system of a subject by pulsing images displayed on a nearby computer monitor or TV set. For the latter, the image pulsing may be imbedded in the program material, or it may be overlaid by modulating a video stream, either as an RF signal or as a video signal. The image displayed on a computer monitor may be pulsed effectively by a simple computer program. For certain monitors, pulsed electromagnetic fields capable of exciting sensory resonances in nearby subjects may be generated even as the displayed images are pulsed with subliminal intensity.
TV and Monitors Could Be Used To Manipulate Nervous System
According to the patent some physiological effects have been seen in humans when subjected to stimulation of their skin with electromagnetic fields that are weak and pulsed at frequencies close to ½ Hz or 2.4 Hz. It went on to suggest that many TV tubes and computer monitors emit pulsed electromagnetic fields when they are displaying images.
This means that it is possible to manipulate the nervous system of a person simply by pulsing images onto a TV or computer monitor. The patent reveals that it is possible to pulse images by embedding them into program material or by overlaying through a modulated video stream, for example through video signal or RF signal. The image could be shown on a computer monitor through a computer program that is simple.
Loos also went on to talk about the pulse variability along with the strength that the software can control and he talked about how with such as DVDs, computer monitor or videotapes it could be controlled along with it being able to be controlled remotely.
Certain monitors can emit electromagnetic field pulses that excite a sensory resonance in a nearby subject, through image pulses that are so weak as to be subliminal. This is unfortunate since it opens a way for mischievous application of the invention, whereby people are exposed unknowingly to manipulation of their nervous systems for someone else's purposes. Such application would be unethical and is of course not advocated. It is mentioned here in order to alert the public to the possibility of covert abuse that may occur while being online, or while watching TV, a video, or a DVD.
People Could Be Subject To Abuse Unknowingly
The part that most concerns people is that some monitors are able to emit electromagnetic field pulses to excite a subject sensory resonance that is close-by despite the fact that the image pulses are weak.
This does, however, leave it open for those with more deviant ulterior motives to expose people without their knowledge and manipulate the nervous systems of people.
This would be unethical, but it was mentioned as being a possibility due to the fact that people should know about the possibility of abuse when they are browsing the internet, watching TV or a DVD.
The patent application gives many examples of the "nervous system of a subject can be manipulated through electromagnetic field pulses emitted by a nearby CRT or LCD monitor displaying images with pulsed intensity."
The Nervous System Controls Everything in the Body
The nervous system is not something that should be messed around with as it has control over everything in the body and this includes the brain. The nervous system is basically a network of cells and nerves carrying messages to the brain and spinal cord and back to many other parts of the body.
The government in the USA has a history in undertaking experiments on humans to control their mind, and this patent would surely be something that they would be interested in. Imagine if the government was able to control the mind of people through their own TV or computer monitor?
It has been pointed out that TVs could now be doing the thinking for humans and the government could be making use of the pulse techniques to influence the thoughts, perceptions, and behavior of people. Knowing what is known about the government in the past and their history with mind control techniques, it would not be out of the question.
Are Game Consoles And Cell Phones Affecting Brainwaves Of People?
The patent raises many questions and one of them is the extent of the TV screens and computer monitors affecting the brainwaves of people. Could game consoles along with cell phones be affecting people?
Bear in mind that when turning on the Sony PlayStation there is a warning on the screen telling people to read the health information before they play their game. Research does seem to suggest that cell phone transmissions might have an effect on the brainwaves of a person to a significant extent and this can affect the behavior of the person.
Scientists Warn About Electromagnetic Radiation
Scientists have now come together to create awareness about the effects on the health of electromagnetic radiation. Scientists believe that it is linked to cancer and has even been proven to manipulate DNA.
Dr. Martin Blank started the initiative and had since been joined by scientists from around the globe. They are now appealing to the UN about the dangers associated with using cell phones and WiFi. Blank said that radiation is damaging the cells in the body and leads to premature death.
It was said that electronic devices are watching, recording and monitoring people along with having an influence on behavior, feelings, and thoughts. There is no proof right now that the government is using devices to control the minds of people but it is possible. Project MK Ultra was one project of the CIA where it was said that they used LSD to control the minds of humans.
This was just one single program, and it came to light during 1985 that the project consisted or 162 secret programs financed by the CIA and then contracted to universities and research foundations to undertake. Many of the records of the MK Ultra project have been destroyed and never seen by anyone. Perhaps mind control through TV or computer monitor played a part back then.
Proof Faster than Light Black Budget Anti-gravity Technology is Real – Everybody should watch this video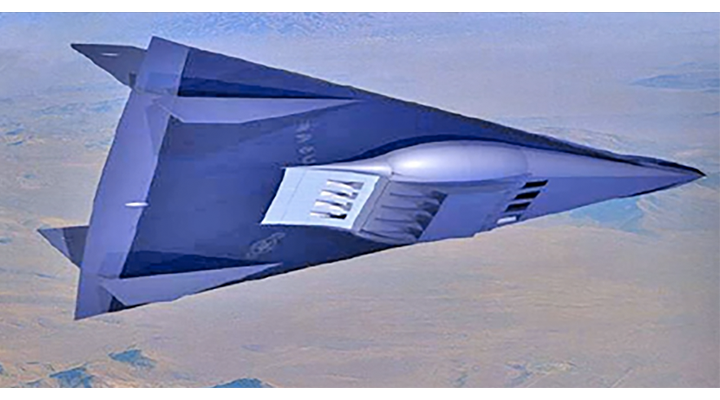 Based on eye-witness accounts and insider information, This video takes the audience through a series of revelations as to how remarkable breakthrough technology, may have been back-engineered from recovered or captured off-world vehicles, enabled aerospace corporations to create a special access only, secret space program and develop a break-away civilization with its own goals and agenda.
We are talking about Special Access Programs (SAP). From these, we have unacknowledged and waived SAPs. These programs do not exist publicly, but they do indeed exist.

They are better known as 'deep black programs. Some of these vehicles are capable of flying at Mach 17 and performing maneuvers that seem impossible.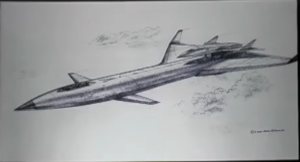 "Very interesting. As a skeptical skeptic, I know the very secrecy of the military can encourage or create wholly made-up stories, or fanciful misinterpretations of observed events.
However, listening to him, he seems like a very good observer. Very articulate and careful in his words. His comments on the Aurora seem genuine. The idea that the Aurora would also be another nuclear delivery device is a bit scary. I agree with him, that the American public should be told if that is the case.
Also, his stories about anti-gravity technology and propulsion are fascinating and genuine, but less convincing. Still not sure how the effects of inertia would be canceled out.
Also, the canceling of the effect of mass would not cancel the effect of air friction, shock waves, and sonic booms. Yet, somehow they were canceled out — so not fully convinced on that."
Lastly, his speculation about the streaks of light being the images of stars from a ship coming out of hyperspace makes no sense. His view of the streaks was from the side. It does not seem to me that you would see the star streaks of hyperspace from a side view.
Finally, if this stuff is so sensitive, how is he able to talk about it? Does the military not care anymore? Is this stuff, once so secret, now being declassified? His story of how he was casually shown hovering craft, in an apparent breach of security, does not seem credible. Way too casual to be believable.
Conclusion – interesting, seemingly genuine, yet enough questions to cause serious doubts" – Craig